| TOGETHER WITH | |
| --- | --- |
Happy Friday.
Chris Evans is People Magazine's Sexiest Man Alive for 2021. As annoying as it is that this contest still exists, yeah, Chris Evans.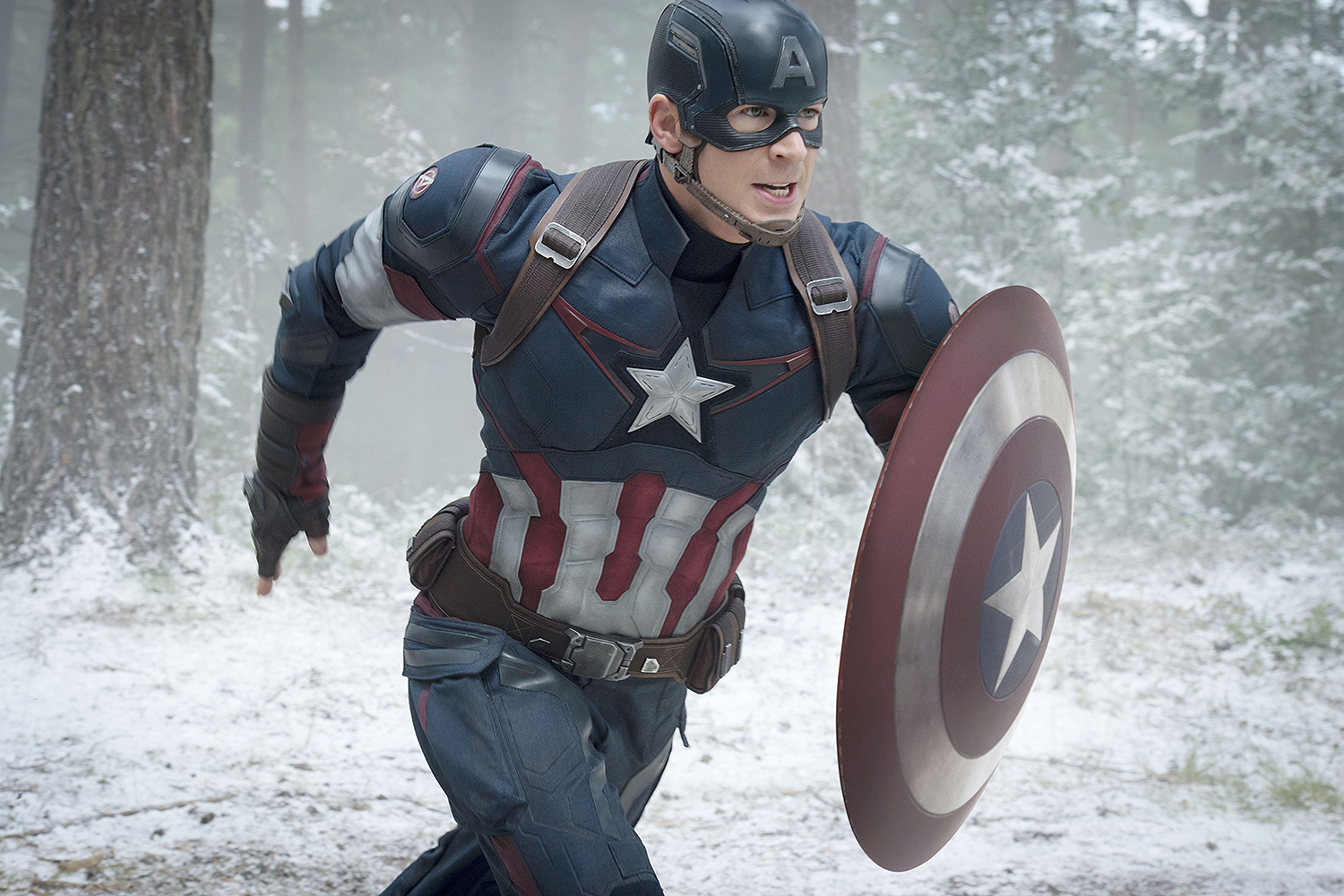 In Case You Missed It.
🚴🏻‍♂️ Shares of Peloton dropped due to slower member growth as fitness buffs opted to head outside more rather than ride in place at home.
🤯 Condors in California have reproduced without mating.
📶 AT&T and Verizon will delay 5G rollout in order to work with the FAA to ensure aviation safety.
🪧 The strike continues at John Deere as the union rejected the company's most recent offer and executives say that they will not come back to the table with more.
✝️ The Pope has appointed a woman to the number 2 position in the Vatican government for the first time in history.
🇪🇹 Nine anti-government groups have joined forces to push for a new government in Ethiopia. Some are armed but none have exerted violence so far.
Coronavirus Update: 🗣 Total confirmed U.S. cases as of 12:00 p.m. ET on Wednesday: 46,182,380 — Total deaths: 748,943
| | | | |
| --- | --- | --- | --- |
| | Bitcoin | $61,728.58 | |
| | | | |
| --- | --- | --- | --- |
| | Ethereum | $4,507.43 | |
| | | | |
| --- | --- | --- | --- |
| | Solana | $239.44 | |
| | | | |
| --- | --- | --- | --- |
| | Dow | 36,124.23 | |
| | | | |
| --- | --- | --- | --- |
| | S&P | 4,680.06 | |
| | | | |
| --- | --- | --- | --- |
| | Nasdaq | 15,940.31 | |
*Stock data as of market close, cryptocurrency data as of 5:00 am ET.
Markets: The S&P 500 crushed records again for the sixth straight day. Get ready for better-than-expected October jobs numbers this morning. Wall Street happy hours are going to be festive.
Today's Live Show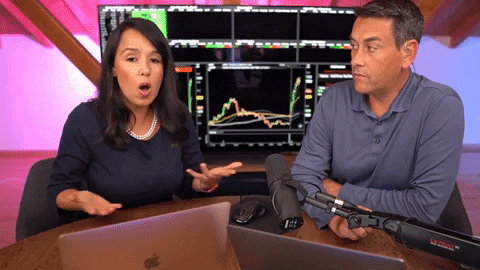 MORNING INVEST LIVE TODAY AT 9 AM
On today's live show we're looking at the last minute horse trading between Democrats on the stimulus as Nancy Pelosi expects a vote today. Should we end Daylight Saving time? We will discuss. And it's Pet Photo Friday where we show off your furry friends. Join me on today's live show. Click here to RSVP and I'll see you at 9 AM Eastern.
CONFORMING LOAN

Program

Rate

Change

APR

Change

30 year

2.83%

0.04%

2.90%

0.04%
15 year

2.06%

0.05%

2.17%

0.05%
Lead: Into The Congressional Metaverse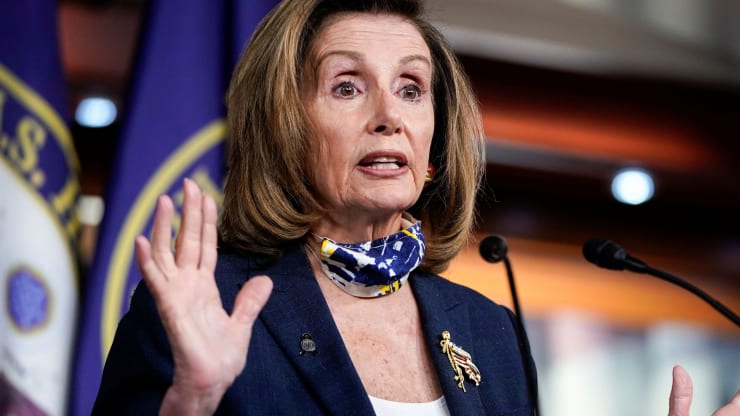 credit: ap
The House of Representatives is scheduled to vote today on the social spending bill. House Speaker Nancy Pelosi re-wrote the bill late into the night on Thursday and expects to convene the House for a vote early on Friday.
The latest version of the bill includes paid family leave of up to four weeks for new parents as well as medical leave. Currently, the United States guarantees no time for that. Zero days. Zero minutes.
The latest version also increases the amount of state and local tax that one can write off on federal taxes from $10,000 to $72,500. This is known as SALT deductions and Democrats really wanted this increase to happen after it was capped in 2017 by then-President Trump.
The bill also allows undocumented immigrants who have been in the U.S. since 2011 to apply for a legal classification called "parole," which would protect them from deportation and offer them work permits. It is not a direct route to a green card though. It seems more of a holding pattern for the nearly 7 million people that would qualify.
Democrats are not sure if this will pass, especially because West Virginia Senator Joe Manchin is still not with them, but they are going to give it a go anyway.
DOJ Is Messing With Texas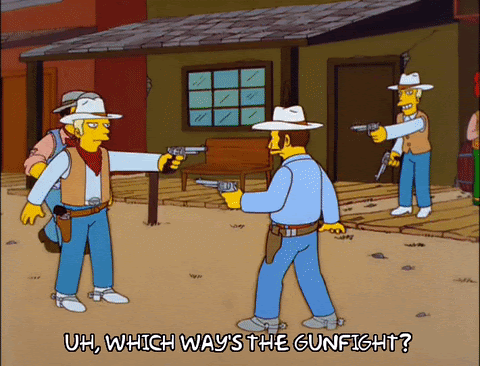 credit: giphy
The Justice Department and the state of Texas are not friends right now. The Justice Department is in the middle of suing the state over its new abortion laws and on Thursday filed another lawsuit against the state for its new voting laws.
The law in question, SB-1, limits how people can assist certain voters, such as people with disabilities, increases ID requirements for mail-in voting and regulates when counties can offer early voting. It also has some provisions that are meant to increase voting access too though such as increasing the minimum number of early voting hours and allowing voters to correct small errors on their ballots such as a missing signature.
The Justice Department specifically takes issue with the limited voter assistance part. It is already suing the state of Georgia over similar issues.
Texas Governor Greg Abbott is not shaking in his boots about the new litigation. He took to Twitter on Thursday to say, "Bring it."
Sponsor: Outlet Finance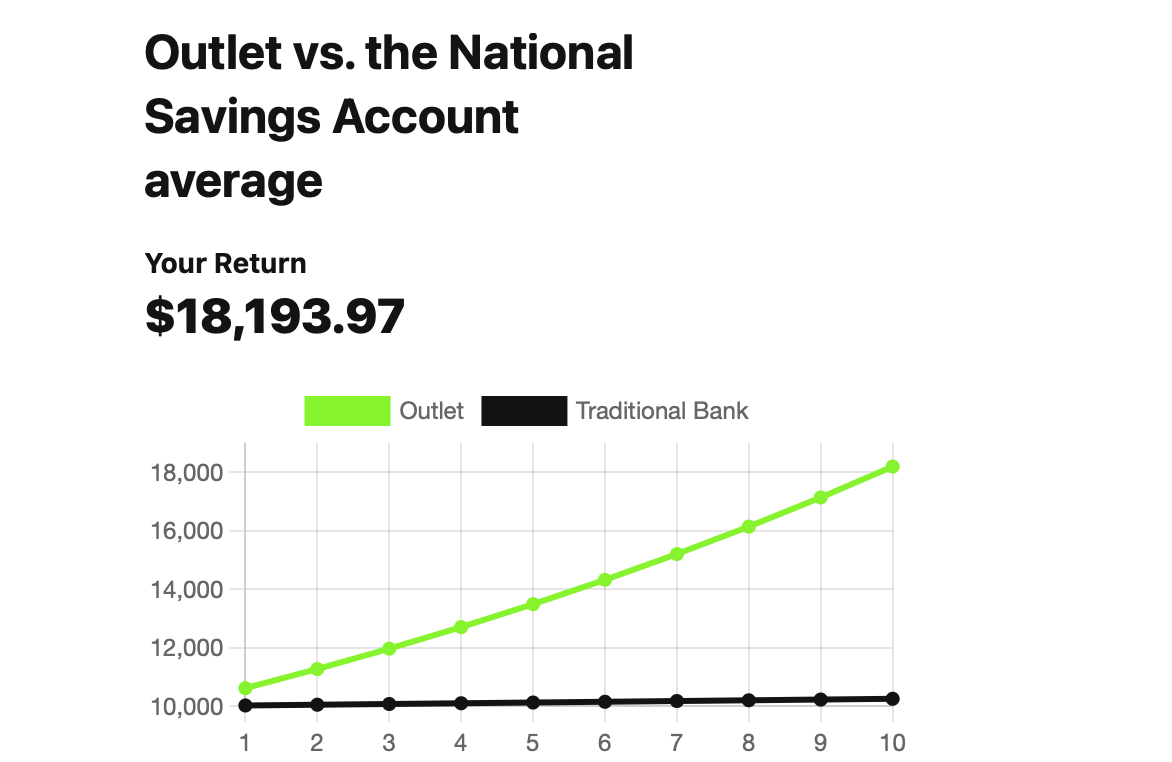 Outlet has just raised their their interest rate to 6%! Yes 6%. Wow! Outlet is a savings account alternative backed by cryptocurrency and it's the only savings account I use.
With the government printing money like it's going out of style and the U.S. dollar dropping every day, what if you could get a 6% interest return on the money in your savings account? You'd probably just laugh and say that's not possible. Enter our friends over at Outlet. They have an amazing savings account alternative with a 6% interest rate right now! Outlet is unique because your savings are backed by Ethereum, a cryptocurrency that trades at a much higher rate than anything you'd get in a local bank.
And the best part is you'll get free money in your account if you sign up for free right here with our special link. You can open an account with any amount of money you want. I started mine for only $100.
To take advantage of this amazing interest rate and get free money deposited in your account, sign up here for Outlet.
Ithaca Goes Electric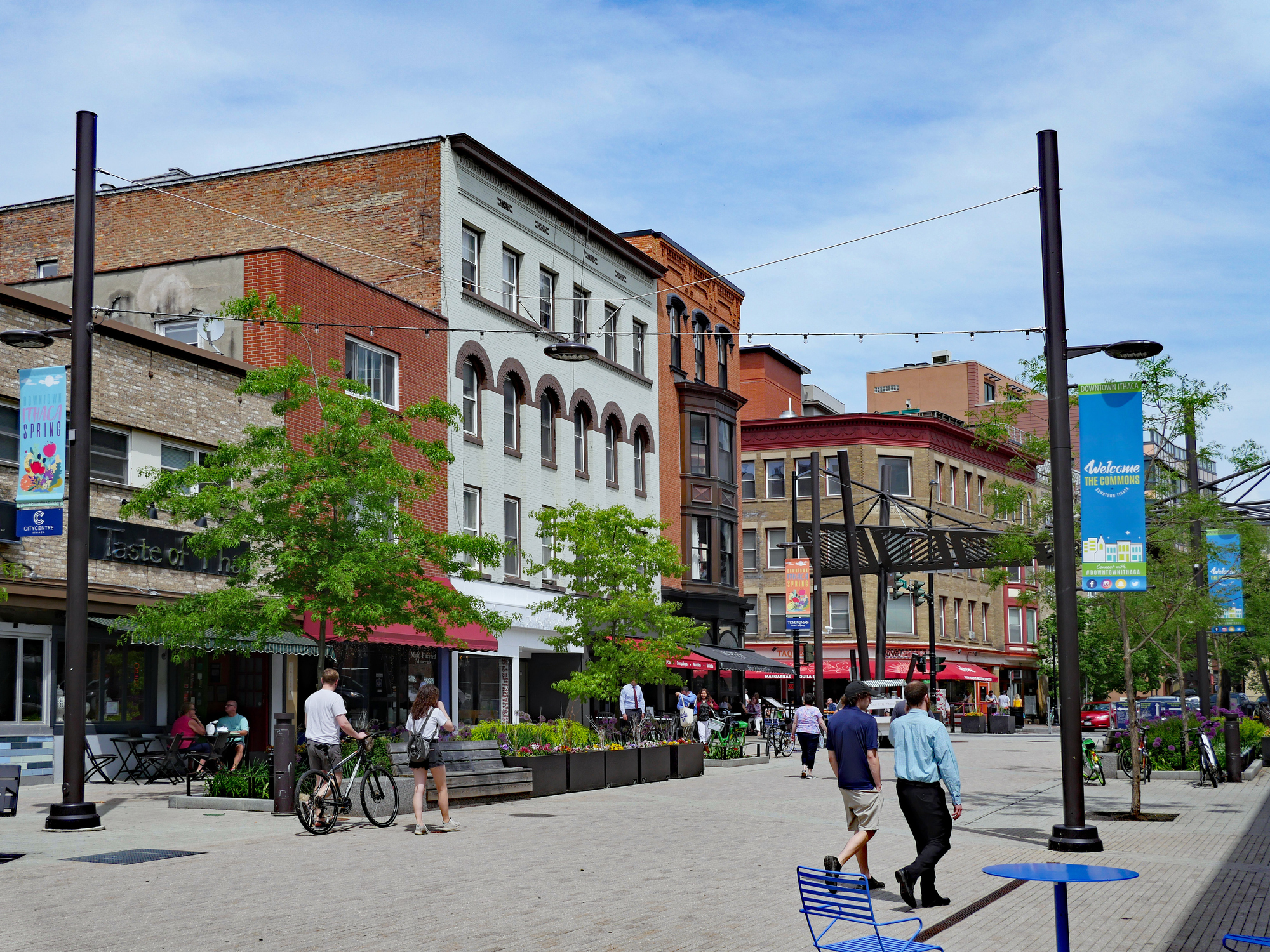 credit: istock
Ithaca, New York will be the first U.S. city to decarbonize all buildings with exclusively-electric power. The city is not going to wait for the government to help them out with this goal either. They have contracted a private company to get the job done.
"At the same time COP26 takes place in Glasgow, the city of Ithaca demonstrates its commitment to fight climate change by taking this very important step towards fully decarbonizing our building stock," Mayor Svante Myrick said, in a statement. "Through this program, the city expects to eliminate most emissions from energy use in existing residential and commercial buildings, which today account for almost 40% of the total emissions in our city."
There are approximately 6,000 commercial buildings in Ithaca that will no longer be allowed to run on fossil fuels. The current code already bans new buildings from using this type of energy source.
The mayor estimates that this will save approximately 160,000 tons of carbon per year, the equivalent given off by 35,000 cars.
News By The Numbers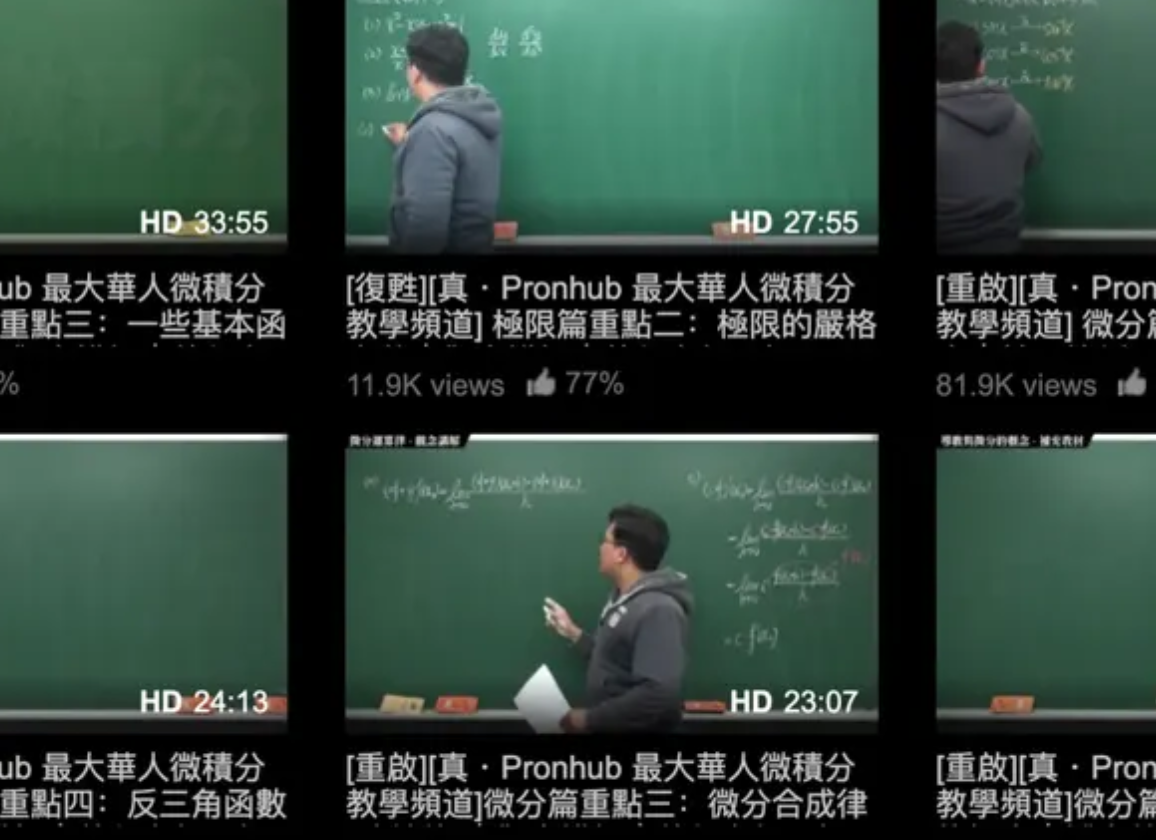 credit: pornhub
6,900. That is how many subscribers a math professor in Taiwan has on PornHub. He has been posting videos of himself – fully clothed – solving math equations on the site and even though users don't go to PornHub for that, they are watching!
37. That is how many of the "most egregious" unruly passengers the FAA referred to the FBI for potential criminal prosecution. The FAA reported over 5,000 bad behavior incidents this year, of which over 3,600 were mask-related.
40,000. That is how many people The U.S. Postal Service needs to hire to prep for the busy holiday season.
22. That is how many celebrities do not have haters, according to BuzzFeed. The list includes Rick Moranis, Maggie Smith, Dolly Parton, Tom Holland and Cher. That is ignorant. Cher has had more than her share of haters. Pun intended.
Permanent Out of Office Reply
credit: giphy
Some companies are offering "unlimited vacation days" to attract talent. This means you are not limited to 2-4 weeks of paid time off in these jobs. You can take as much as you want!
This is an unusual offering in the United States where the government does not require private companies to offer any vacation time or paid parental leave. Perhaps this is why it makes some private companies so attractive.
However, people who have "unlimited vacation" don't seem to be taking full advantage. A 2018 study found that people who had this perk took fewer vacation days on average than employees with traditional vacation allowance.
Why? As one employee put it: "Unlimited vacation is great, but not spending your whole day back from vacation going through Slack messages and emails is even better."
One software company in Indianapolis solved this by setting a minimum vacation allowance. Employees must take at least 20 days off per year in order to avoid burnout. Another company offers employees $1,000 bonuses to take five consecutive days off. Another asks employees to sign out of mobile accounts during PTO so that they aren't tempted to read emails and respond to messages.
Climate Change Anxiety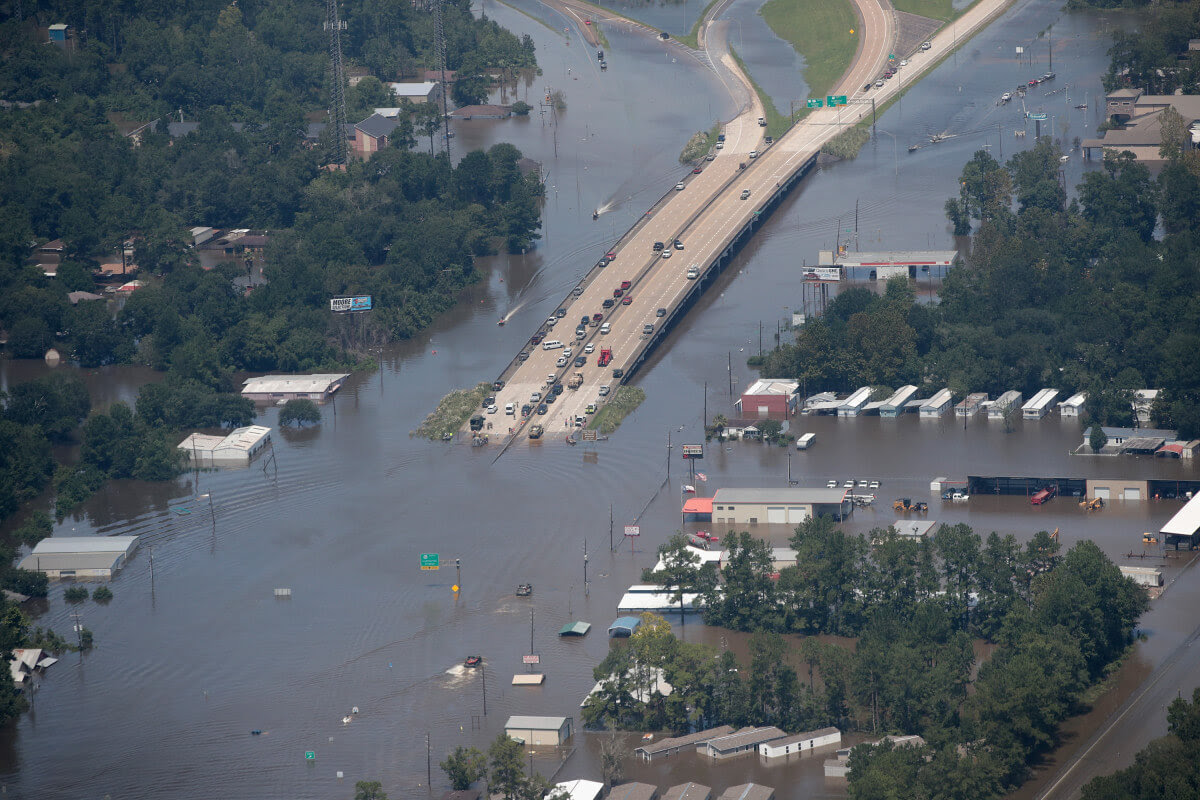 credit: getty
A new study shows that young people experience acute "climate anxiety." That means that they feel emotionally distressed about the destruction of our planet.
A survey of 10,000 young people between the ages of 16-25 years old found that 84% were either extremely or moderately worried about climate change, 50% felt sad, angry, anxious, powerless, helpless and guilty, and 45% said that these feelings affected their daily life.
I (Natali) am not in that age group but I have suffered from climate anxiety for years and it is big and it is real. My therapist helped me with it by saying this: The world is full of toxins but stress in another one. You should not add stress to your body over the toxins in the world but you can make and promote change to the best of your ability.
We have noticed from our 11-year-old son how frustrating it is for young people to understand the destruction of the world they will inherit and not be able to change it fast enough. We owe it to them to move faster. They are watching and counting on us.
Share The Love
Become a friend of Morning Invest by sharing this newsletter with someone you love.
When you do, we don't just give you a pat on the back and say, "Well done old sport." We give you actual rewards that'll make everyone jealous.