| TOGETHER WITH | |
| --- | --- |
TGIF. Thanks to everyone who ordered their new Morning Invest hoodies in time for Fall. Grover is excited about his mug on a mug too!
In Case You Missed It. President Trump declared TikTok a "national emergency" and threatened to ban it. In his executive order, Trump argued the app "automatically captures vast swaths of information from its users" that could be used against American interests.
Coronavirus Update: Total confirmed U.S. cases as of 5 a.m. ET: 4,883,657 — Total deaths: 160,104 — Total recoveries: 1,598,624
Despite some cases decreasing, COVID-19 deaths are on the rise in the U.S., with California reporting a record-high average this week.
Quote of the Day: Pelosi rips GOP over stimulus negotiations: "Perhaps you mistook them for somebody who gives a damn."
In Today's Newsletter:
Stimulus negotiations all but collapse
Economy on edge over today's jobs report
Rocket Mortgage fails to launch
CONFIRMING LOAN

Program

Rate

Change

APR

Change

30 year
3.01

%

0.08%

3.15

%

0.07%

15 year
2.69

%

0.07%

2.83

%

0.07%
The Lead: Stimulus Talks Collapse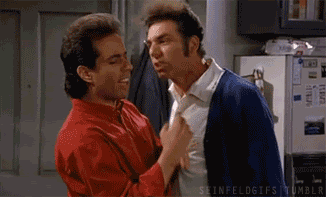 credit: giphy
Stimulus talks have all but collapsed.
You know things are bad when you've held a three-hour meeting with little results. Senior Trump administration officials and Democratic leaders guzzled coffee and finger sandwiches on Thursday night but couldn't reach a deal to pass a new round of stimulus.
Both sides emerged from the meeting pointing fingers. ??
"We are very far apart — it's most unfortunate," House Speaker Nancy Pelosi said.
"We are very disappointed in the meeting. … They were unwilling to meet in the middle," Senate Minority Leader Chuck Schumer said.
White House chief of staff Mark Meadows and Treasury Secretary Steven Mnuchin briefed President Trump last night after negotiations failed with Democrats. It's unclear if the two sides will meet today.
What now?
White House officials warned that if no deal were reached President Donald Trump would take executive action to unilaterally deliver pandemic aid to people who are struggling.
Trump said he could issue executive orders in the coming days to cut payroll taxes, provide eviction protections, boost unemployment benefits, and assist borrowers with student loans.
Someone must be noticing those sagging poll numbers. Is this an election year?
Sponsor: Stash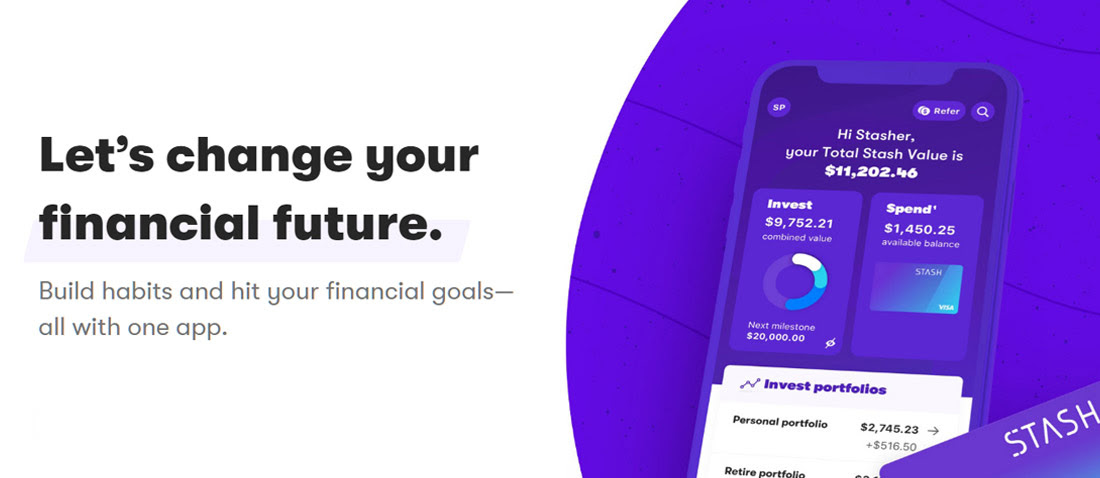 Stash wants to help you live a better life financially. Here's what's fantastic about Stash… they let you Bank money, Save Money and Invest Money your money all in one place.
And you don't have to pay any add on trading commissions when you invest with them. Plus they have a couple of great features that I think you're gonna love. Here's an example… you know I invest in Apple… but those shares are pricey… so what if you want to buy Apple but you just don't have the money to buy a full share of Apple stock? Well, that's no problem with stash because you can invest in fractional shares. So you can buy a piece of one share of Apple for as little as $1 with Stash. And stash has the built-in banking feature so can also use them as a bank.
And if you shop with a Stash debit card, you can get paid with stock back rewards … that's right you heard me right… stock back. Well, it's kind of like cashback rewards Except now you're getting stock back, which means you're going to be getting pieces of stocks and funds when you spend to help you build your wealth.
So if you shop at Amazon stash will reward you with a piece of Amazon stock. How awesome is that? The best part is you can start using stash to invest and manage your money for as little as $1 a month. And because you are a Morning Invest fan, if you deposit $5 into your investment account, Stash will give you a $15 bonus. You can get your exclusive offer by clicking the link in the description below and follow the instructions or by going on over to stash right now.
Big Fat Friday
credit: getty
It's a big day for the economy with job numbers coming out and lawmakers set to take a summer recess after today's last day of "work." Can we call it "work" if no laws are passed? We are also still hoping and praying and chanting and doing manifestation magic spells that Congress reaches a gosh darn agreement on a stimulus package that will help unemployed Americans on hard times!
While all of this goes on, people are really suffering. The $600 per week of unemployment that began at the beginning of the pandemic has dried up. If and when the next one comes, it is likely to be far less than $600 per week and it will be several weeks more before any cash even arrives where it is most needed.
Unemployment spikes
Nearly 1.2 million Americans applied for unemployment last week. To put that in perspective, this number had never surpassed 1 million before the pandemic. The highest we had ever seen was 700,000 in a single week.
This is not funny money we are talking about. This is a matter of people's basic needs for sustenance. Come on Congress, let's see that Hail Mary!
We will be waiting on these reports and covering them live on Morning Invest at 9 a.m. Eastern. Be sure to tune in for up-to-the-minute coverage! See you there!
News By The Numbers
credit: wikimedia commons
7. That's how many people have died from ticks in China. Great! First, it's COVID-19 then murder hornets now ticks? The Chinese state media reported this outbreak this week marked by high fever and coughing. It is actually not a new virus. The pathology has been known since 2011 but the outbreak is what is concerning. It is passable between humans but the main cause of infections is ticks.
That's it. We're never leaving the house again.
2,000. That's how many people died of COVID-19 in the U.S. in a single day. That's the first time in three months that's happened.
300,000. Nearly 300,000 Americans could be dead from COVID-19 by Dec. 1, University of Washington health experts forecast on Thursday, although they said 70,000 lives could be saved if people were scrupulous about wearing masks.
Big Business Bankruptcies
Big retailers that cannot get out of their expensive leases are turning to bankruptcy to do it for them. In their defense, they did try to play nice.
Early in the pandemic, we saw big stores like The Cheesecake Factory giving notice that they could not pay rent. Then we saw these companies sue to get out of their leases when landlords were inflexible. Now we see a round of bankruptcy filings from the Neiman Marcus Group, J Crew Group, J.C. Penny Co., and GNC Holdings Inc.
Bankruptcy is obviously the nuclear option but it saves these retailers the time and expense of legal negotiations with their landlords. The retail landlords, however, are also in a world of hurt on their own. CBL & Associates Properties Inc, for example, owns over 100 shopping centers and is preparing for a bankruptcy filing of its own as a result of so many non-paying tenants.
According to Bloomberg, at least 25 major companies have filed for bankruptcy this year.
Rocky Rocket Raunch er… Launch
credit: quicken loans
Rocket Companies, the parent company to Rocket Mortgage and Quicken Loans, had a disappointing IPO this week. The company was hoping to sell stocks to raise over $3.3 million but fell short at $1.8 million.
Of course, $1.8 million is not terrible, especially in this economy. The company's founder Dan Gilbert said that he expects profits to exceed $3 billion in the second quarter compared with a loss in the same period last year. But the IPO was positioned as a tech company rather than a financial services company and investors just did not buy that.
Capital One's Hands Slapped
Capital One was fined $80 million because it got hacked in 2019. This might seem a little unfair. Someone hacks your data and compromises your customers and you get punished for it! But Capital One was shown to be negligent for failing to detect warning signs of a compromise.
The US Department of Treasury because the bank failed to "establish effective risk assessment processes prior to migrating significant technology operations to the public cloud environment."
The breach was done by a hacker who called themselves Paige A and bragged about the job online in July of 2019. More than 100 million Americans and 6 million Canadians had personal information compromised.
Undoubtedly the government wants to make an example of Capital One for other banks. Beef up your security and protect your customers at all costs or we'll be on your case in an expensive way.
Share The Love
Become a friend of Morning Invest by sharing this newsletter with someone you love.
When you do, we don't just give you a pat on the back and say, "Well done old sport." We give you actual rewards that'll make everyone jealous.