| TOGETHER WITH | |
| --- | --- |
Happy Thursday.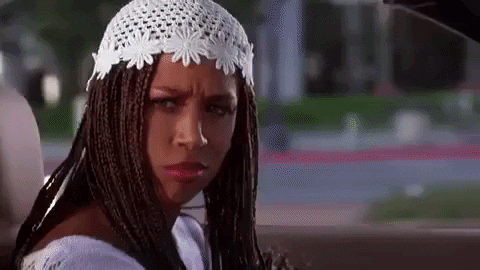 credit: giphy
In Case You Missed It.
Stacey Dash is trending because she says she is sorry for playing the role of the "angry, conservative, Black woman" on Fox News. To quote her most famous movie role: "I'm not trying to hear that."

Merrick Garland was confirmed as the Attorney General and Michael Regan was confirmed to run the EPA on Wednesday.
A terrible school bus accident in Indonesia has left 27 people dead.

Former President Trump has requested a mail-in ballot in Palm Beach, Florida. But he still hates mail-in ballots.
Parler was denied re-entry into Apple's App Store because Apple says that the social network has not addressed problems with offensive content regarding race, religion, sexual orientation, and Nazi symbols.

Kamala is expected to be one of the fastest-growing baby names of 2021.

Coronavirus Update:
Total confirmed cases as of 12:30 p.m. ET on Wednesday: 29,104,508 — Total deaths: 527,950 — Total tests: 367,015,805
CONFORMING LOAN

Program

Rate

Change

APR

Change

30 year

2.97%

0.03%

3.03%

0.03%

15 year
2.32

%

0.04%

2.43

%

0.04%
Today's Live Show
FINALLY! COVID RELIEF PASSES, WHAT'S INSIDE THE BILL?
Join us on today's live morning show. We'll be analyzing all the details of the stimulus bill and what's next for team Biden. Click here to RSVP and I'll see you at 9 AM Eastern.
The Lead: Stimulus Passes The House
credit: getty
The House of Representatives approved President Biden's $1.9 trillion stimulus package with a strict party-line vote of Democrats only. It now heads to the President's desk and he is expected to sign it tomorrow.

After much rigamarole, here is what the bill definitely includes:

$1,400 in direct payments for anyone making less than $75,000 per year.
$300 per week in unemployment payments, in addition to the unemployment already collected by adults who are out of work.
Money for state and local governments
Money for Covid testing and school safety
Money for Native American communities
Money for rental assistance
Money for the restaurant industry
Money for childcare
It does not include an increased minimum wage.

No Republicans voted for this bill citing budgetary concerns. The federal debt now stands at $21.9 trillion, which is a $4.5 trillion increase over the last year.
Sponsor: Nuts.com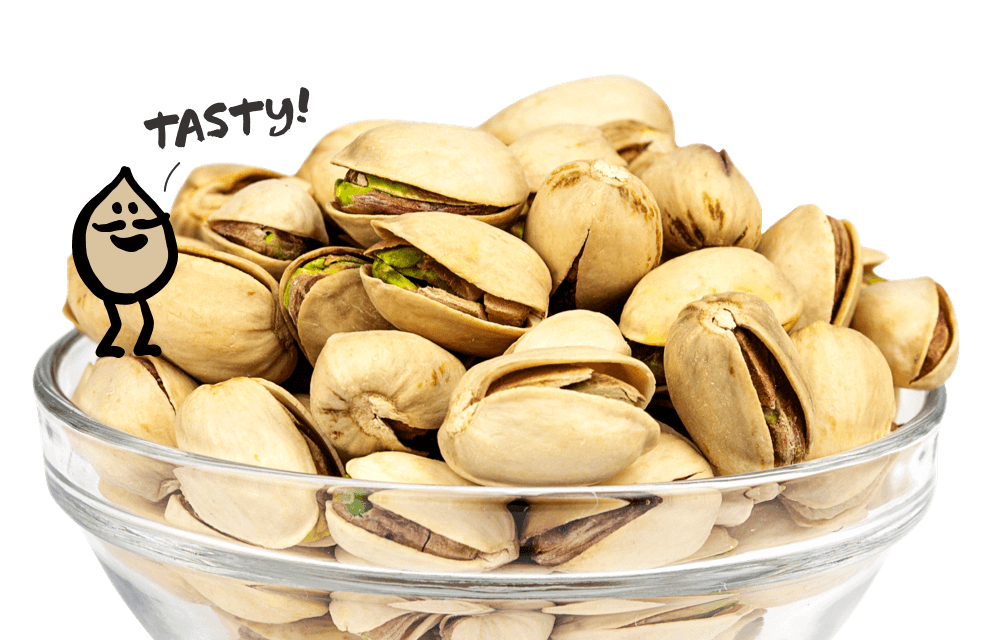 Do you want delicious nuts covered in chocolate delivered right to your front door? Why am I even asking that question. Of course you do! Nuts.com has you covered.
Nuts.com is the best-kept secret of savvy snackers across the country. I LOVE their:
white chocolate toffee cashews
bourbon pecans
crystallized ginger
honey sesame sticks.
Just to name a few. They have over 4,000 options including gluten-free and vegan.
The team at Nuts.com is amazing. They've been around for almost 100 years. Yep, they started as a small roastery in Newark, New Jersey where they would roast all the nuts and cover them in a delicious glaze. Then along came the internet and they took the world by storm. Now they ship an amazing selection of nuts right to your front door.

New Nuts.com customers get free shipping on your first order when you text INVEST to 64-000. And remember, you support our newsletter when you support our sponsors. So text INVEST to 64-000 to get free shipping on your first order from Nuts.com.
Happily Ever After?
credit: vulture.com
Disney has been reviewing its catalog with a racial sensitivity eye and making changes to who can and cannot watch old movies with offensive themes. Now the company says that viewers under 7 years old will not be permitted to watch certain offenders such as "Dumbo," "Peter Pan," and "The Aristocrats."

Viewers above this age group will be able to watch these programs with an advisory. Disney gives a thorough explanation for each show on this page. For those of us that grew up with these movies, we may not have ever thought about the fact that the lead crow in Dumbo is named Jim Crow. What!? And admittedly, it took my 8-year-old son to point out the reference to "redskins" in "Peter Pan" before we put much thought into it.

As a society, we're thinking about it now and we applaud that. But we also assert that the racial stereotypes in Disney films can be addressed far easier than the gendered ones. Entire dissertations have been written around Belle's Stockholm Syndrome or Ariel's denial of her very species for the boy or the fact that Arora just sits out the adventure altogether. So what is to be done about that? To be continued…
A River Runs Dry
credit: getty
The Colorado River supplies water to seven states and a $5 billion agricultural industry and it is running alarmingly low. Now the state of Utah is working to secure more of the supply and the legislation is highlighting the underlying problem.

Utah is developing an entity that would advocate for more water from the river. The six other states that rely on this river already have such entities but conservationists are worried that this is not a solution to the depleting resource but rather a blind eye to it.

Utah's plans are to add 400,000 acre-feet of water to the 1 million acre-feet it already uses. One acre-foot is enough for two households per year.

This is creating a struggle between all seven states rather than a collaboration.

Additionally, Native American tribes have the right to 20% of the river flow. The states are playing politics rather than coming up with collective solutions while climate change and record droughts persist.
News By The Numbers credit: nbc
11. That is how many times Mount Etna has erupted in the last three weeks, including on Wednesday when it spewed truly impressive fiery lava into the sky.
$5.6 billion. That is how much Rolls-Royce lost in 2020. This is not from sales of luxury cars. Rolls-Royce makes airplane engines too and charges airlines based on hours flown but since far fewer planes took flight last year, the company's bottom line was hit hard.

1,400. That is how many Dominion voting machines were going to be purchased by an elections board in Ohio. Now they will not because Trump supporters had a fit after the former President blamed his loss on the voting machines. This will make it easier for the company to prove its losses in pending defamation lawsuits.

7%. That is how much one economist says the U.S. economy could grow this year due to the stimulus. This includes the addition of 7 million jobs – a level of growth not seen since the 1980s.
You Never Had It So Good
credit: twitter
Former President Trump released a statement on Wednesday reminding everyone that he is responsible for the Covid vaccine. It reads like a bitter ex reminding you what you're missing.

The statement came out on Presidential letterhead and really the language speaks for itself.

"I hope that everyone remembers when they're getting the COVID-19 (often referred to as the China Virus) Vaccine, that if I wasn't president, you wouldn't be getting that beautiful 'shot' for 5 years, at best, and probably wouldn't be getting it at all. I hope everyone remembers!"

Former Presidents Obama, Bush, Clinton and Carter are all participating in a two-day Covid vaccine promotional campaign starting today. Former President Trump is the only living former President that is not participating, either by choice or exclusion, we're not sure. Maybe that is why he felt the need to release this statement.
Young, Single, and Not Looking
credit: getty
"Empty-nest" youth. That is the term for Chinese people who are young, single and choose to live alone without seeking marriage or children.

This is a growing population in China. More than 92 million people are empty-nest youth and that number grew by 15 million in the last three years alone.

If you're China and depend on a thriving population for economic growth, this is concerning. Some officials want to combat this by providing physical and mental health services to these singles.
When surveyed about their living situation, only 7% said that they lived alone because they could not find true love and 13% said that it was due to economic pressures. The rest are happily single by choice and enjoying their freedom, which is not something Chinese people have a lot of otherwise.
Share The Love
Become a friend of Morning Invest by sharing this newsletter with someone you love.
When you do give you actual rewards that'll make everyone jealous.