| TOGETHER WITH | |
| --- | --- |
Happy Friday! I decided to take bring the family on a short vacation this morning before they head back to some kind of school. I didn't factor in the hotel Wi-Fi on this journey. So you can watch me try to do a live Morning Invest show from the hotel at 9AM EST. Let's see how this goes.
In Case You Missed It. The DNC wrapped up last night. Joe Biden officially became the Democratic nominee. But by far the biggest headline of the week goes to Rhode Island. During the state's roll call vote we learned Rhode Island has a state appetizer, just like a state bird. Make sure you try their calamari the next time you're in town.
Coronavirus Update: Total confirmed U.S. cases as of 10 p.m. ET: 5,567,955 — Total deaths: 174,248 — Total recoveries: 1,947,035
A new report shows that kids may contribute to COVID-19 community spread more than previously thought.
In Today's Newsletter:
Steve Bannon gets arrested
GoodYear gets Trumped
Postal crisis killing livestock
CONFIRMING LOAN

Program

Rate

Change

APR

Change

30 year
3.16

%

0.05%
3.24

%

0.05%

15 year
2.70

%

0.04%

2.86

%

0.02%
The Lead: I've got a Mexican border wall to sell you
credit: Toronto Star
You might want to think twice about investing in that Mexican border wall. Former Presidential advisor Steve Bannon has been charged with mail fraud for taking money from a fund that was set to raise money for the southern border wall that was so popular on the Trump campaign trail.
Bannon and four other men were charged with using the fund to pay for hundreds of thousands of dollars in personal expenses. The fund was called We Build The Wall but the GoFundMe has since been removed.
Sponsor: Get Free Money with Webull
Why not get two free stocks valued up to $1,400 just for opening an account? And you have to check out Webull's new desktop app too! Seriously it's awesome.
You'll get up to $1,400 in stocks just for opening a free trading account with Webull. Simply click here and start an account. Even if you never do anything else with the account you still get that free money.
With Webull you can invest in thousands of companies using their trading tools and analytics to create your own financial portfolio. And the best part is $0 commissions and no deposit minimums. I remember when I used to pay $6 per trade with some other companies. Not any more thanks to Webull.
Sign up today and get your free stocks. Thanks, Webull.
Not a Good Year to Boycott Jobs
President Trump is calling on a boycott of Goodyear tires and has accepted the consequences of the lost jobs that could entail.
"You'll be able to get another good jobs," the President said. (Sic)
Okay. Goodyear employs 60,000 workers in Ohio alone. Ohio is a factory state. Can someone please inform the President that mass layoffs at an American factory due to a political difference of opinion is not something we can afford right now?
The difference of opinion comes over a training video where Goodyear asked employees to avoid political attire such as a MAGA hat. The President did not like this and called for a boycott as a result.
Lyft Another Day
credit: giphy
The United Republic of California has granted an emergency stay to Uber and Lyft, allowing them to stay in business for now.
Millions of Californians had been hanging on to hear if the ride sharing services would survive the week but alas, they live to drive another day.
California has issued new classifications that would force the companies to treat drivers as full-time employees with benefits. This would make their employment a lot more expensive, cut into profits for drivers, and take away the flexibility that they have come to depend upon. Most drivers do not want this.
Lyft already provides drivers with minimum earnings and a health care subsidy.
A Proposition in the November election will seek to keep the current way of business in place for the ride sharers for good. Which is why we call this state the United Republic of California, always behaving as if they do not want business to be done there at all. Sigh.
News By The Numbers
credit: fpren
2. That is how many tropical storms are barreling towards the U.S. at this hour, because we need more problems. And they're expected to make landfall on the same day next week. Sigh.
1.106 million. That is the number of Americans expected to have filed for unemployment last week. This number had dipped below 1 million last week, prompting some hope of economic recovery but alas, we are above 1 million yet again, according to the Department of Labor.
150 feet. That's the length of the yacht on which Steve Bannon was arrrested. The 150-foot yacht is owned by Chinese billionaire Guo Wengui. The mega yacht, named Lady May, is worth $28 million according to Hartford Courant.
Crying Fowl
credit: nytimes
Here is another reason you should not mess with the mail: live animals are shipped that way and now thousands have turned up dead due to postal delays.
The deceased livestock consisted of 4,800 baby chicks on their way to farms in Maine.
"Usually they arrive every three weeks like clockwork," poultry farmer Pauline Henderson told the AP. "Out of 100 birds, you may have one or two that die in shipping." But certainly not thousands!
This comes as Postmaster General Louis DeJoy is set to testify in front of congress today to answer for the recent mail shenanigans and the dead foul!
Nation: Michigan's Dirty Water
credit: ap
The state of Michigan is prepared to pay a $600 million settlement to compensate the residents of the city of Flint. Town residents have suffered severe health problems due to lead-tainted water. City officials were aware of the contamination but nevertheless left it untreated.
This settlement is 18 months in the making after thousands of lawyers filed lawsuits on behalf of sick citizens. Michigan Governor Gretchen Whitmer and Attorney General Dana Nessel have not confirmed this settlement yet.
The settlement is supposed to be 80% geared towards residents under the age of 18 whose health was the most adversely affected.
Party's Over Dude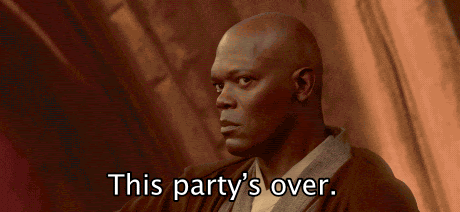 credit: giphy
AirBnB says that the party is over! The short-term rental company says that rentals for groups over 16 will no longer be allowed and they are asking that renters do not throw parties either.
The company says that the ban on parties and events is "in the best interest of public health" due to continued outbreaks of COVID.
Already AirBnB bans "party houses" because they are a nuisance to the neighborhoods where they reside. Now they have removed the filter buttons for "event friendly" and "parties and events allowed."
Share The Love
Become a friend of Morning Invest by sharing this newsletter with someone you love.
When you do, we don't just give you a pat on the back and say, "Well done old sport." We give you actual rewards that'll make everyone jealous.