| TOGETHER WITH | |
| --- | --- |
CONFIRMING LOAN

Program

Rate

Change

APR

Change

30 year

2.77%

0.02%

2.83%

0.01%

15 year
2.44

%

0.11%

2.54

%

0.11%
Lead Story: Capitol Chaos
credit: nbc4
The National Guard will stay deployed in Washington DC for the next 30 days to prevent any further shenanigans at the Capitol.
President Trump got his Twitter back and released a video saying that he will have a peaceful transition of power, quelling the talk of the 25th Amendment possibility of removing him from office 2 weeks early.

Congress has released legislation to impeach the President, however. Whether and how fast they could do this is anyone's guess.

Meanwhile, consequences for this week's insurrection are still rolling in. White House staff and Cabinet members are resigning. A police officer died from his injuries. The FBI and DC Police both say that their investigations will in fact lead to more arrests and are asking for help identifying perpetrators.

House Speaker Nancy Pelosi called for the resignation of the U.S. Capitol chief of police due to what she calls "a failure of leadership at the top." She got her wish and he did indeed resign.

Recall that this summer, the Capitol was equipped with heavily armed law enforcement that used rubber bullets and tear gas to keep Black Lives Matter protesters away from the Capitol building. That is not what happened on Wednesday and legislators are demanding to know why.

While the President got his Twitter back, he will not get his Facebook back.

Facebook banned him from Facebook and Instagram for the remaining days of his Presidency and possibly for longer. The word Mark Zuckerberg used in his post about it was "indefinitely."

In an effort to soothe the chaos, Vice President Pence has said that he will attend the Biden inauguration on January 20.
Sponsor: HelloFresh

Want to save 40% on your grocery bill? Want delicious ingredients shipped right to your door? Want to prepare amazing meals in under 30 minutes? Want to get 10 free meals for trying it out? Then you're in luck. You'll get free food with that link.

Introducing HelloFresh. Get fresh, pre-measured ingredients and mouthwatering seasonal recipes delivered right to your door, America's #1 meal kit. HelloFresh lets you skip those trips to the grocery store, and makes home cooking easy, fun, AND affordable.

The recipes are easy to follow and quick to make, with simple steps and pictures to guide you along the way. You'll save 40% off your grocery bill by using HelloFresh.

The packing is all made from recyclable materials. They have multiple meal options for small and large families ranging from vegan to meat and everything in between.
Even if you don't like it you just got 10 meals of free food delivered to your door because of Morning Invest. You'll have to use this link to get it. Use the code Invest10 to get those free 10 meals.
Faster Than Lightning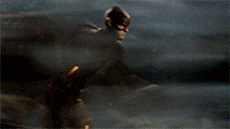 credit: giphy
Wi-Fi 6E is coming to a connected device near you, and it is said to be a heck of a lot faster. This is the first upgrade to the Wi-Fi protocol in 20 years.
The Consumer Electronics Show begins next week and we are sure to see phones, laptops, TVs and routers that can operate on this spectrum. Experts say that it makes our current Wi-Fi look like a two-lane highway compared to 6E, which is like an eight-lane highway. It could be some time before you can actually use devices with this capability, though. Wi-Fi 6 launched two years ago, and less than 20% of current devices can use it. Fast connection. Slow adoption.
Today's Live Show
Join us during our live show this morning as we try to understand why law enforcement took hours to repond to the Capitol riots. We'll also look at the next steps in the impeachment process and more calls for members of Congress to resign. Please click here and RSVP for our live show this morning at 9 AM EST.
News By The Numbers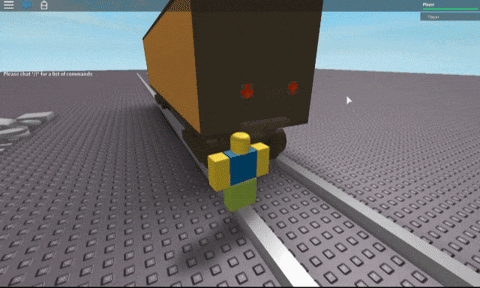 credit: roblox
$29.5 billion. That is the valuation of Roblox, a popular gaming platform specifically big in our house. The company said that it will begin the process to go public through a direct listing rather than a traditional IPO.
$23,000. That is how much a landscaping company in Florida had to pay in fines after it let teenagers operate forklifts on the job.

500. That is how many prescription drugs will get a price hike this year, according to a nonprofit company that tracks U.S. drug pricing data.

$36 billion. That is how much was stolen from the U.S. government due to unemployment scams.
At Least They're Wearing Masks
credit: chris hamilton
You know how Hooters is a euphemism for ladies' boobs and how that is the winky-wink theme of the restaurant chain? Well Hooters has some competition from a new boobie themed restaurant called Bombshells.

The restaurant and bar opened its first location in Dallas in 2013 but is expanding with three more locations in Texas this year. The menu is Americana with burgers and dogs. The official theme is "military" but, like Hooters, it will feature cleavage-bearing waitresses with their own bazookas, if you catch our drift.
Must Love Dogs
Grover asleep credit: clayton morris
Why did humans domesticate dogs in the first place? A new study shows that humans may have done this because they needed to share their meat.

"Humans are not fully adapted to a carnivorous diet; human consumption of meat is limited by the liver's capacity to metabolize protein," says the study. "Contrary to humans, wolves can thrive on lean meat for months."
The theory goes that humans shared their meat with wolves and the wolves kept coming round and became "docile, being utilized in a multitude of ways such as hunting companions, beasts of burden and guards as well as going through many similar evolutionary changes as humans."

This pokes some holes in the paleo diet theory that our ancestors lived on mostly meat.
The Hyper Screen
credit: the verge
Mercedes-Benz unveiled a new EQS luxury sedan with a 56-inch touchscreen that spans the entire dashboard.

The 2021 electric vehicle has three screens that work together as one for an instrument cluster behind the wheel for all the speed and function information you would expect, an infotainment screen, and another screen in front of the passenger to do…not sure exactly.

Is this safe? The jury is out on that one. A study by AAA shows that these screens can be very distracting to drivers and increase the risk of accidents, especially for older drivers who needed to look at the screen to figure them out for 8.5 seconds longer than younger drivers. 8.5 seconds!
Share The Love
Become a friend of Morning Invest by sharing this newsletter with someone you love.
When you do, we don't just give you a pat on the back and say, "Well done old sport." We give you actual rewards that'll make everyone jealous.