TOGETHER

WITH
Happy Thursday!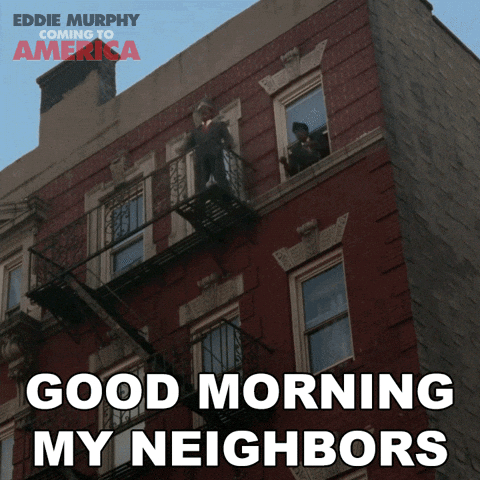 credit: giphy
In Case You Missed It. 
"Coming 2 America," the sequel to the 1988 "Coming To America," comes out on Amazon Prime Video today! Mortimer, we're back!

Elon Musk wants to rename the city in Texas where SpaceX headquarters are to Starbase, Texas.
Meanwhile, SpaceX successfully landed its starship after a 6-mile liftoff but it exploded into a ball of flames 8 minutes later.
The Pacaya volcano in Guatemala erupted on Wednesday, raining down lava for several hours.
Former President Trump has spoken out about the prison sentencing of former French President Nicolas Sarkozy. He thinks former Presidents should not be prosecuted. Wonder why?
Coronavirus Update: 
Total confirmed cases as of 5 a.m. ET on Thursday: 28,760,954 — Total deaths: 518,453
CONFORMING LOAN

Program

Rate

Change

APR

Change

30 year
2.90

%

 

0.04%

2.95%

 

0.04%

15 year
2.26

%

 0.02%

2.36

%

 0.03%
Today's Live Show
FINALLY! STIMULUS VOTE TODAY & MITCH MCCONNEL VOWS TO FIGHT IT
It's a big day in D.C. as the Senate opens debate on the Covid-19 relief stimulus bill. A new report shows Mitch McConnel's wife Elaine Chao abused her office. Join us on today's live morning show as we'll deep dive the very lastest  Click here to RSVP and I'll see you at 9 AM Eastern. 
The Lead: Closed Due To Threat of Terrorism
credit: getty
The House of Representatives will shut down today due to threats of riots. QAnon groups and Trump supporters have touted the idea that today is an Inauguration Day because the January 20th Inauguration of President Biden was illegitimate. Law enforcement has been monitoring protest plans and originally said that they weren't worried about it but now it seems like they are a little.
All voting sessions will be canceled for the day but a lot happened on Wednesday evening in anticipation of a break.
Why it matters
First off, Senate Democrats agreed to lower the income threshold for stimulus payments. Under the previous stimulus packages, individuals that earned less than $100,000 per year would receive a full stimulus check. The new plan gives these payments to individuals earning less than $75,000 per year. It phases the payment amount down based on income level from there so someone making $80,000 would receive something but not the full $1,400.
Who loses?
Experts estimate that this new guideline will exclude 9 million households or 11.8 million people from receiving payments that did receive payments last time around but Democrats calculated that they needed to make this change in order to get full party support.
Noteworthy
Also, the George Floyd Justice in Policing Act was passed in the House of Representatives on Wednesday. It is a police reform bill that would outlaw racial profiling, the use of chokeholds and other violent maneuvers, and end qualified immunity for police officers. It would also create a database of officers with a history of violence or questionable investigations.
The bill will now face the Senate, where many Republican Senators have agreed to the need for police reform but not these exact reforms.
Also notable, the House of Representatives passed a voter rights bill that would expand voting rights, end voter ID rules, and solidify mail-in voting as an option. This too faces an uphill battle in the Senate. 
Get $75 For Opening a Free Chime Account Today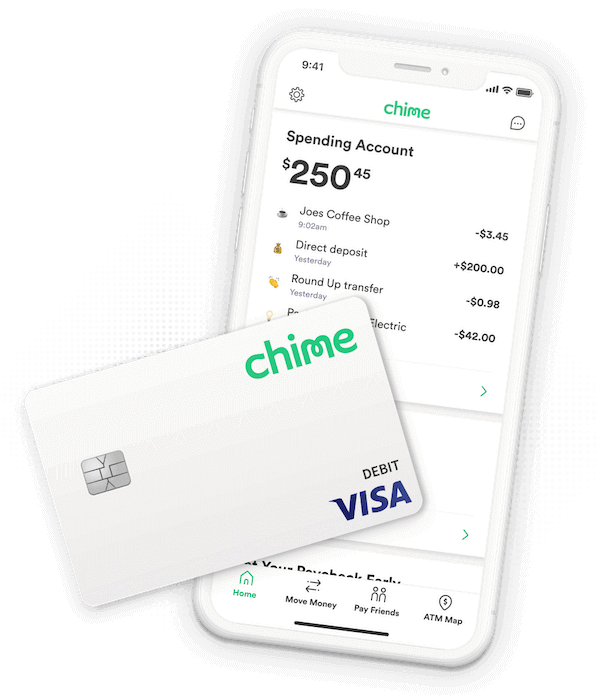 I've started using Chime which is a new online bank account with ZERO overdraft fees. The best part is that when you open a FREE account you'll receive $75 when you make your first deposit in the account. Here's why Chime is awesome:
Open an account under 5 minutes
Say goodbye to fees, No overdraft. No minimum balance. No monthly fees. Fee-free overdraft up to $100. 
Get paid up to 2 days early with direct deposit. 
Build credit history quickly with no interest or annual fee.
Grow your savings in an easy-to-use app with a 0.50% Annual Percentage Yield (APY)
I was blown away at easy and fast it was to get set up with Chime as my new personal bank account. Get your $75 today for free just for opening an account and making a deposit. Click this link to get started now. 
Google Renews Its Vows
credit: giphy
Google has pledged to stop selling ads based on your browsing history across multiple websites. This means that they can't target ads to you by tracking you on Facebook, then Twitter, then on Google services. This is how they currently do things but certain governments, regulators, and privacy groups don't like it so the company will make these changes before they are forced to.
Wait to pat them on the back
We should not give Google credit for being ethical. The company is not walking away from its $292 billion ad business. Their new method will use what they call a "privacy sandbox." This targets users in groups based on browsing history in one place at a time rather than cross-referencing users on multiple sites and apps. It is still tracking you. Just a bit less.
Plus, Google doesn't necessarily need data from other sites and apps to know you. They have plenty of data on users from Gmail, YouTube, Google Maps, and other in-house services.
Companies that buy and use this data from Google are obviously worried but Facebook will still have it for now. The social network insists that hyper-targeted ads help small businesses and they will most likely not stop it until they are forced. 
Back To Our Polluting Ways
credit: breakfast toronto
You may have seen the feel-good stories about dolphins swimming in the Venetian canals and wolves reclaiming suburban America due to human lockdowns. But it seems like all the good we did for the planet has been erased.
During the pandemic, carbon emissions dropped dramatically due to fewer airplanes in the air, cars on the road, ships in the sea. But a new study shows that by December of 2020, emissions were already higher than they had been in December of 2019.
Biggest offenders
China, India, and Brazil are the biggest carbon emitters, with the U.S. not far behind. The drop in emissions in 2020 was obviously due to the pandemic, not policy changes. If we want a lasting drop in emissions, policy has to catch up fast and governments have to increase investments in sustainability and fast. 
News By The Numbers
credit: Instagram
$49 million. That is how much former President Trump's sons are asking for their beachfront estate in Palm Beach, Florida. 
8. That is how many artists that Japanese fashion mogul Yusaku Maezawa will take with him to the moon. Applications are now open. 
17,000. That is how many earthquakes hit Iceland in the last week alone. Geologists worry this could mean a volcanic eruption is imminent. 
7%. That is how much birth rates in the U.S. were down in December 2020, which happens to be 9 months after lockdowns began. Demographers had been hoping that the pandemic would lead to a baby boom but instead we got a "baby bust." 
#1 On The P'yŏngyang Best Seller's List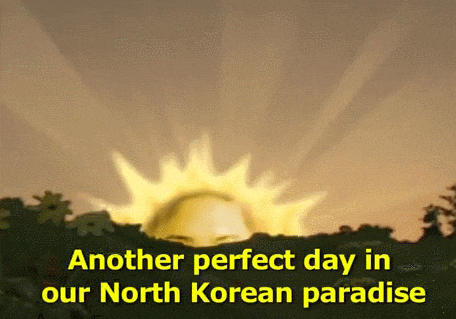 credit: giphy
Need a good Summer beach read?
The North Korean government is battling low morale with a flattering 621-page biography of its leader Kim Jong Un called "The Great Man and The Age of The Powerful Nation."
The book was published by a state-controlled publishing house and it is clear propaganda aimed at helping struggling and starving citizens feel better because they've got a strong leader. Does that work?

The deets
The book says that the country's nuclear weapons are "swords of guaranteeing peace." It says that their leader has an "ever prevailing" love of his people. It says that the world is "focused on our peoples' greatness and dignity."
Meanwhile in reality
The North Korean economy shrank by 10% last year and trade with China is down by 80%.
The Wall Street Journal points out that at least this book focuses on Kim Jong Un's actual life, albeit glorified. State-published biographies of his father and grandfather claimed that they had magical powers to turn pinecones into bullets. 
Britain's Business Tax
credit: getty
How will struggling nations recover from the pandemic? In the UK, the answer is: raise taxes on big businesses.
The government said that it will raise taxes in 2023 in order to recover losses from the pandemic, even though the Office of Budget Responsibility shows that the country will recover to its pre-pandemic size by the second quarter of next year. A lot of that recovery, however, will come from government borrowing and how does a government repay the debt? With taxes of course.
Corporate taxes in the UK have gone down since the 1980s. Raising taxes on businesses that are already struggling due to Brexit will be a risky move.
Will the U.S. follow?
This is not a novel idea but citizens in already-high-taxed nations are hoping that their governments don't get wind of it. In the U.S., with Democrats in power, increased taxes seems an eventuality. On Monday, Senators Elizabeth Warren and Bernie Sanders introduced their Ultra-Wealth Tax targeting those with over $20 million in assets. I'm looking at you, Jeff Bezos. The proposal would raise $3 trillion in revenue for the federal government. 
Share The Love
Become a friend of Morning Invest by sharing this newsletter with someone you love.
When you do give you actual rewards that'll make everyone jealous.