TOGETHER WITH

Happy Wednesday.

Here's a fun fact for you. Americans buy too much house for their needs. The average house size in the 1950s was 983 square feet. The average household size was 3.37 people. Now the average house size is 2,300 square feet with an average household size of 2.63 people. We're buying bigger homes to house fewer people. That way dad can avoid the rest of the family in multiple rooms of his choice.
CONFIRMING LOAN

Program

Rate

Change

APR

Change

30 year

4.05%

0.08%

3.96%

0.08%
15 year

3.28%

0.12%

3.42%

0.11%
The Middle Class Squeeze
photo credit: petespiro
High-income earners are transforming rental markets across the country and the middle class is taking it up the tail pipe. According to a new report from Harvard, that smart school, middle class renters are seeing rent increases they can't afford.
According to the report, the number of units that rent for over $1,000 skyrocketed over the last few years. Families earning between $30,000 and $75,000 are having trouble paying their rent. The report has a special label for people paying more than 30 percent of their take home pay on housing expenses: cost-burdened.
Increased rents
Insufficient regulations
Increased demand from high-income renters
and even climate change.
Young, college-educated households with high income are driving up the demand for more luxurious apartments. Landlords know they can demand higher rent and higher profits with some added amenities.
Natural disasters hit areas with large middle class populations. Out of the 43.7 million renter households, 10.5 million are in areas that got walloped by catastrophic events. Many didn't have the money to evacuate during an emergency.
While some states and municipalities are starting to restrict single family zoning there simply aren't enough multi-family units to support the lower middle-class population. Minnesota and Oregon, for example, started reforms that will push more multi-family construction.
Add in a lack of new construction in the affordable home market and you end up with a crisis. Surprising that housing hasn't made a peep during the 2020 election cycle.
Disruption
credit: Andrei Stanescu
Selling your home just got a lot easier. If you'll take the offer.
Last year, Opendoor and Redfin teamed up to buy houses directly from sellers in a few select markets (Phoenix and Atlanta). Now they're expanding their footprint into Charlotte, North Carolina; Jacksonville, Florida; Minneapolis; Nashville, Tennessee; Orlando, Florida; Portland, Oregon; Raleigh, North Caroline; Tampa, Florida; and Tucson, Arizona.
Why this is so bloody disruptive.
Instead of holding multiple open houses every weekend where you have to get dogs out of the house four hours, you'll be able to go online, type in your address and start the process of receiving an instant offer.
Then a Redfin agent shows up at the house with an offer from Opendoor. You can either accept the offer or list it with Redfin for a low 1.5% listing fee. Redfin receives a referral fee for every deal that flows through their site.
If you're a real estate agent you'd better be watching this trend.
Sponsor: DealCheck
Investors love real estate but they hate the drudgery of analyzing deals.
Enter DealCheck . This amazing property software that lets you run numbers on a property in seconds, not hours. I can only imagine how rich I'd be if I had this software when I started investing back in the 1920's before color movies.
DealCheck let's you import public records, spreadsheets and even Post It notes. Well I don't know about the last one but it can handle anything you throw at it. Their software makes it easy to analyze rental properties, flips & multi-family buildings, estimate profits and find the best real estate deals.
The best part, you can try it for free right now and unlock the power of DealCheck
Brexit Boom

The luxury home market is booming in London now that the dust has settled on Brexit. Well, it really hasn't. The British still don't know how they will trade goods within the European Union, they just know that they will not be a formal member of it.
But that isn't bothering real estate buyers in London's swankiest neighborhoods, which is experiencing a housing boom unprecedented since 2013. That doesn't mean that homes are priced at a more reasonable rate. They're not. Average prices are skyrocketing along with property taxes but bankers and fund managers don't seem to be deterred.
Britain has buy-to-let mortgages that allow investors to buy properties with the intention to rent them, while rents are increasing over 3% per year. The average rent payment is 1,665 pounds, or just over $2,170. That price is for an average rental though. Certainly not the luxury apartments we are talking about. Or shall we say flat?
Nebraska gets its upzone on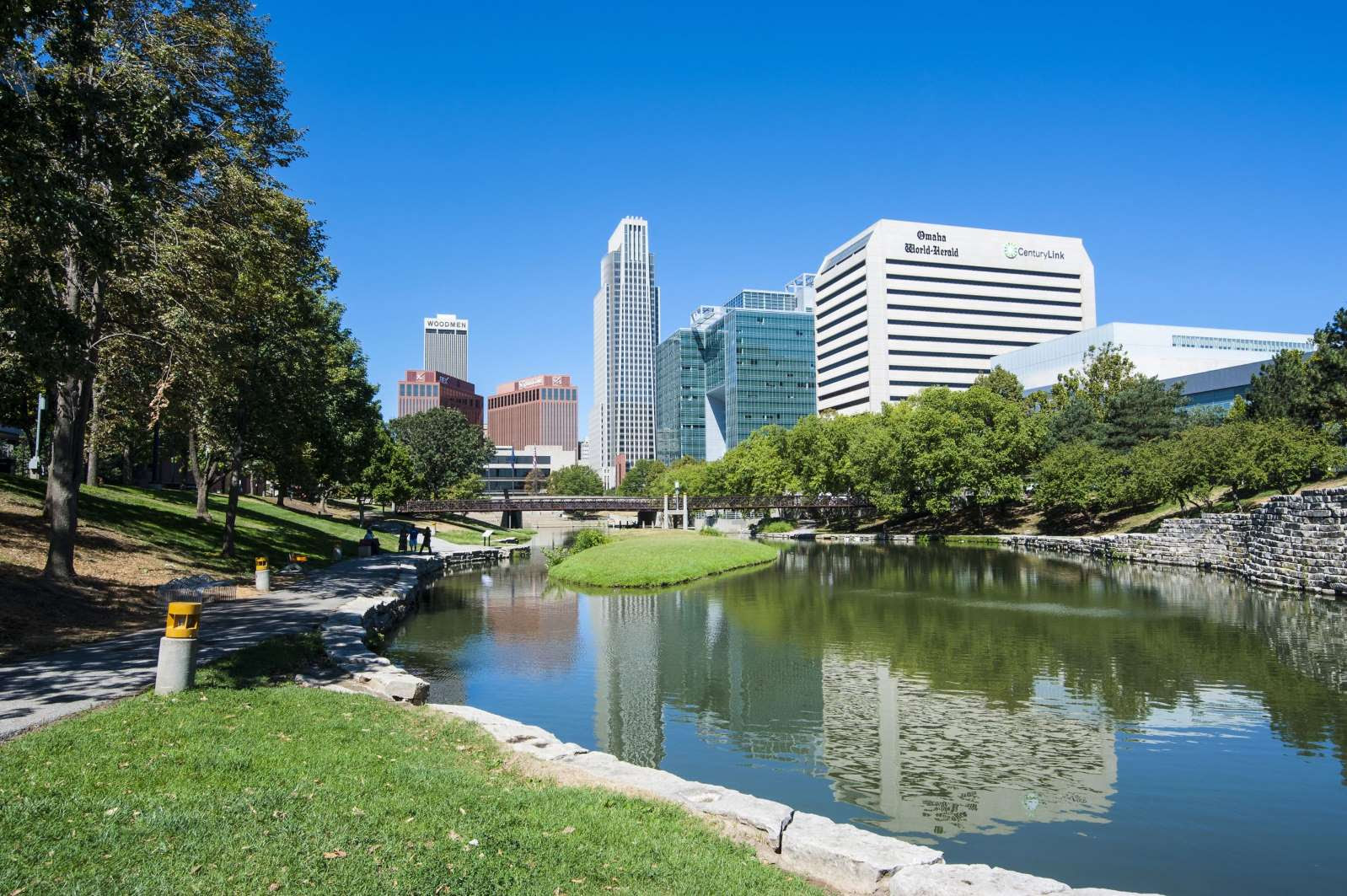 credit: Michael Runkel / Getty Omaha, Neb.
The Cornhusker State has seen tremendous growth and it's facing, stop me if you've heard this before, a housing crisis.
In the smoking hot city of Omaha, the price of single-family homes shot up 41 percent from 2012 to 2019; in Lincoln, the increase was 34 percent.
"We need more of it, whether you call it affordable housing or workforce housing," state Senator Matt Hansen says. "We're growing all across the state at a rate where we're having trouble keeping up with the number of [housing] units needed."
In a move that's rare in politics, the Nebraska state legislature is trying to stop it before it gets any worse. A state legislative committee heard arguments about a number of bills designed to lower housing costs by lifting local bans on duplex homes, triplexes, and townhouses.
This move is known as upzoning. This move is similar to both the Virginia proposal that died a cold death in committee in January, and California's bill, which also flatlined several times in Sacramento. Officials in Maryland, Washington, and other states are currently weighing similar zoning reforms.
If passed Nebraska would become the second state behind Oregon to get its upzone on.
News By The Numbers
84% That's the number of people that believe renting a home is more afforadable than buying a home. That great news for investors showed up in a new report from Core Logic.
1.6%. Despite the cost of installing hair salons, luxury home prices climbed 1.6% over last year. Sales of homes priced above $1.5 million rose 11.2%. Not too shabby.
3. These are the three things you should never put down your kitchen drain. Cooking oil, grease and fats can congeal and clog pipes. Coffee grounds can combine with grease and turn into a rock. Pasta and rice absorb water and expand like those toy sponges we used to have as kids.
Share The Love
Become a friend of Morning Invest by sharing this newsletter with someone you love.