| TOGETHER WITH | |
| --- | --- |
Happy Monday.
Today is National Clean Out Your Fridge Day. I just found leftovers from two months ago. Let me know what you find.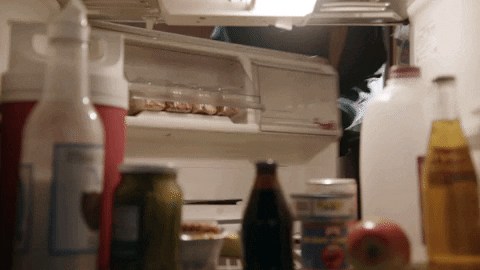 credit: giphy
In Case You Missed It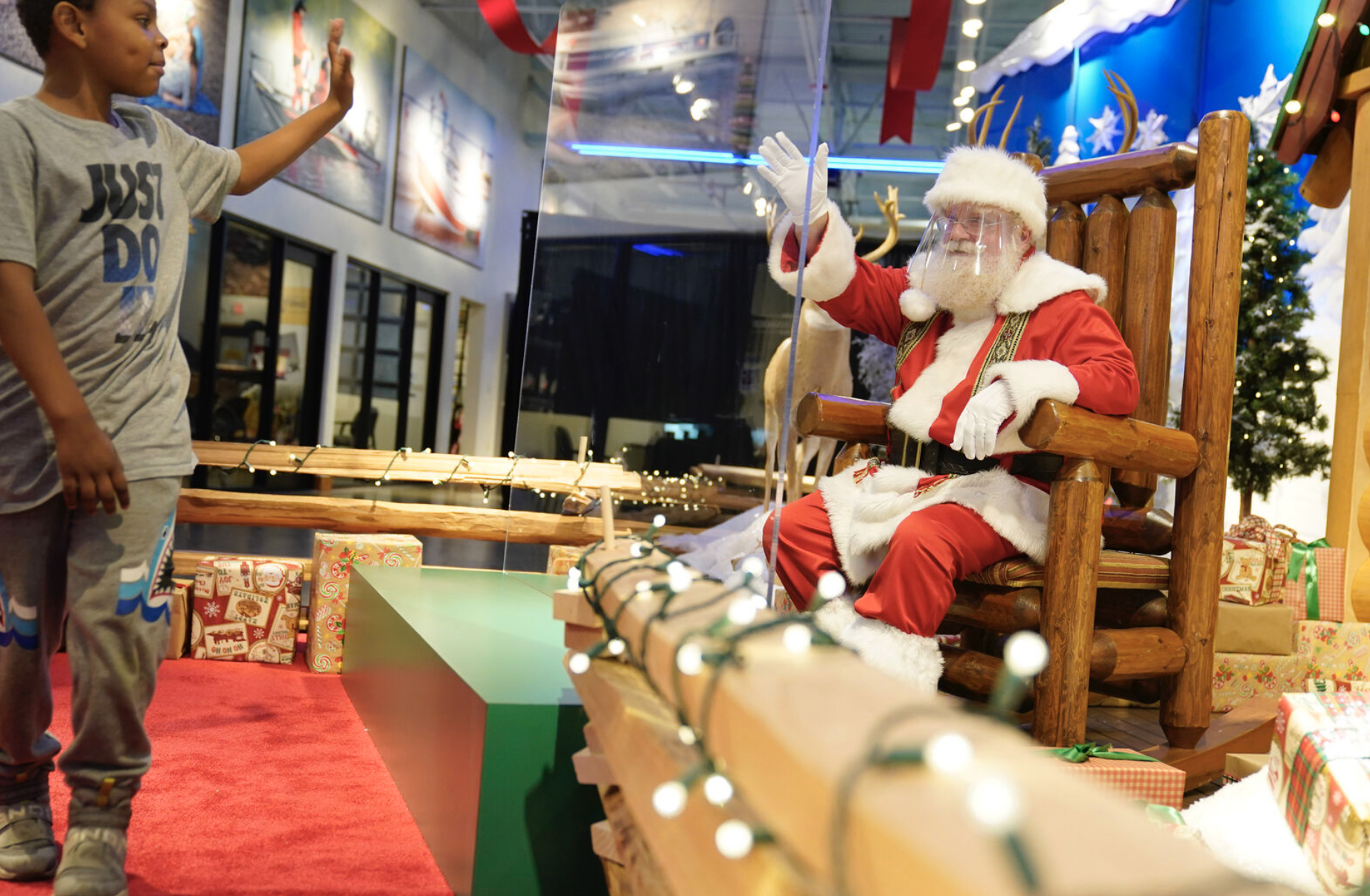 credit: ap
🎅 The labor shortage could mean Santa doesn't come to town this Christmas, but he probably has Covid anyway.
🏥 The Biden administration celebrated Veterans Day with a new policy to help veterans get health care for exposure to toxic burn pits during their time in service.
🇨🇳 Xi Jinping IS the Chinese Communist Party, according to a resolution passed in the country last week. This means he'll likely be around for a long time.
👱‍♀️ #FreeBritney is now #FreedBritney, after a judge ended her 13-year conservatorship on Friday.
🗳 Chris Christie is looking into running for president. Unrelated: his new book releases tomorrow.
🩹 Johnson & Johnson announced plans to split into two companies: one for Band-Aids and Listerine and the other for the vaccine and other prescription drugs.
🇨🇺 Dissidents in Cuba are planning the "Civic March for Change" today and the government is not happy about it.
​​​​Coronavirus Update: 🗣Total confirmed U.S. cases as of 8 p.m. ET on Friday: 252,437,183 — Total deaths: 5,087,235 — Total vaccine doses administered: 7,411,960,662
| | | | |
| --- | --- | --- | --- |
| | Bitcoin | $65,790.68 | |
| | | | |
| --- | --- | --- | --- |
| | Ethereum | $4,711.53 | |
| | | | |
| --- | --- | --- | --- |
| | Cardano | $2.06 | |
| | | | |
| --- | --- | --- | --- |
| | Dow | 36,100.31 | |
| | | | |
| --- | --- | --- | --- |
| | S&P | 4,682.85 | |
| | | | |
| --- | --- | --- | --- |
| | Nasdaq | 15,860.96 | |
*stock data as of market close, cryptocurrency data as of 5:00 am ET.
CONFORMING LOAN

Program

Rate

Change

APR

Change

30 year

2.87%

0.04%

2.95%

0.05%

15 year

2.16%

0.04%

2.29

%

0.05%
The Lead: COP26 Clean-Up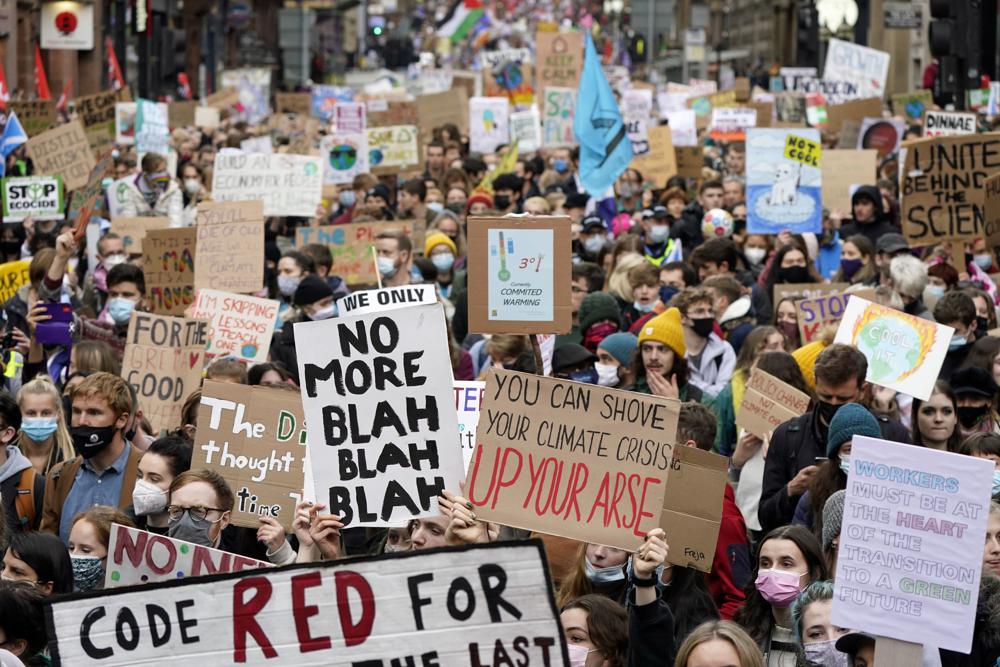 credit: getty
The party's over in Glasgow. Now the clean-up begins.
The final agreement among the 100+ countries took some work, with negotiations continuing into Saturday.
India was the final holdout (backed by China). An early version of a sentence in the agreement calling on countries to "accelerate the phasing out of coal and subsidies for fossil fuel" changed to a phasing "down" of coal at India's request as well as a softening of the fossil fuel element.
Even though language was watered down and corners were rounded, this agreement is the first time in COP history that coal and fossil fuel made the cut.
Still, a lot of people are unsatisfied with the results, saying the agreement and the summit itself were full of empty promises and light on the action.
Sponsor: HelloFresh
With inflation driving up prices you might have noticed your grocery bills are going up. Do you want to save 28% on your grocery bill? Want delicious ingredients shipped right to your door? Want to prepare amazing meals in under 30 minutes? Want to get 14 free meals for trying it out? Then you're in luck. You'll get free food with that link.
Introducing HelloFresh. Get fresh, pre-measured ingredients and mouthwatering seasonal recipes delivered right to your door, America's #1 meal kit. HelloFresh lets you skip those trips to the grocery store, and makes home cooking easy, fun, AND affordable.
Even if you don't like it you just got 14 meals of free food delivered to your door because of Morning Invest. You'll have to use this link to get it. Use the code Invest14 to get those free 14 meals.
The Jan. 6th Select Committee Has "Selected"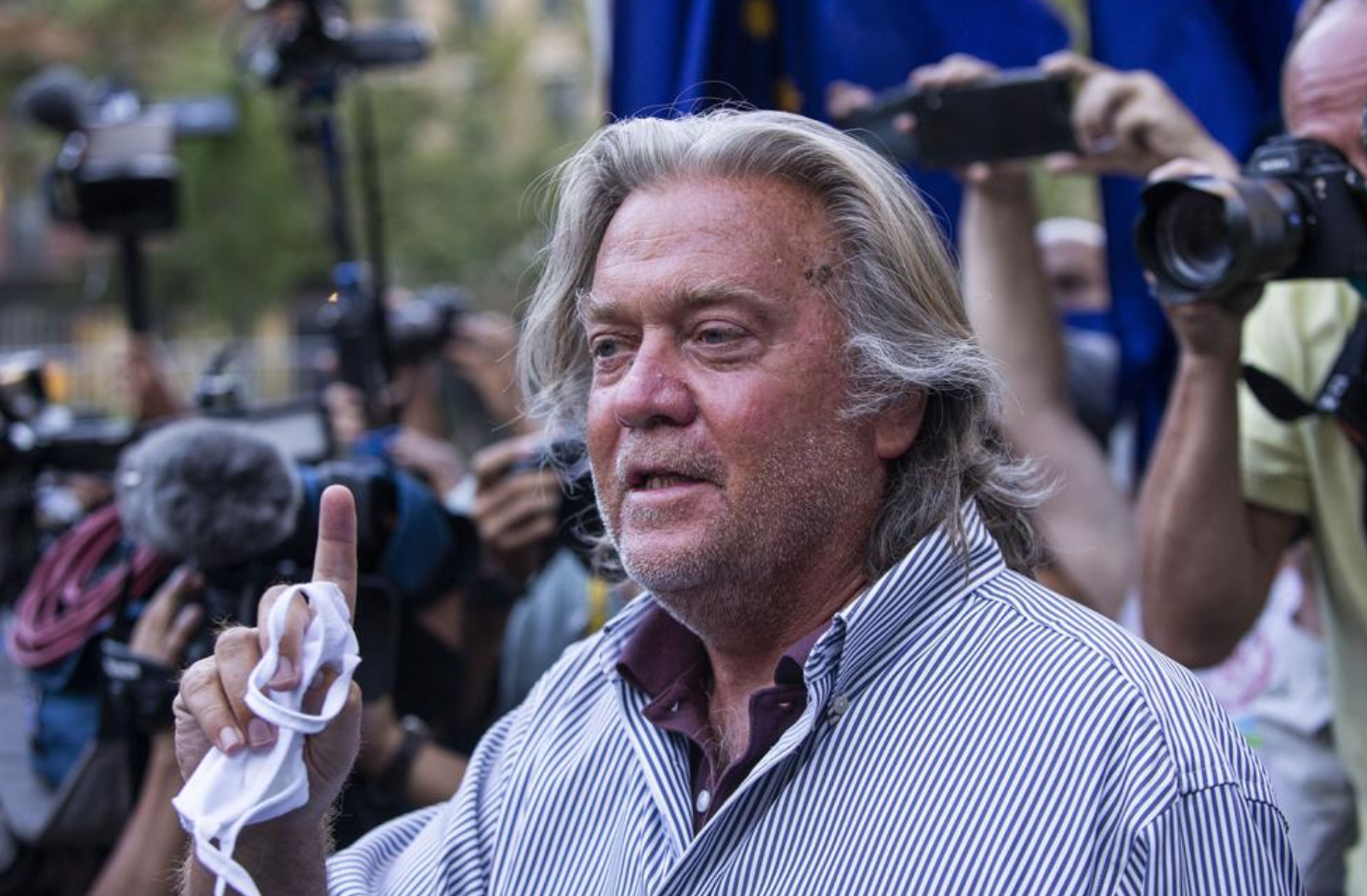 credit: ap
The Department of Justice on Friday charged Steve Bannon with two counts of contempt of Congress for pretending the Jan. 6 committee isn't an actual thing.
The committee wanted documents and testimony from the former chief strategist for Trump, issuing a subpoena which Bannon likely thought made a nice birdcage liner. He refused to hand documents or his words over, but now he's paying for it. Each count has a maximum sentence of one year of jail time and a minimum of one month. He's expected to turn himself in today.
Trump's former Chief of Staff followed in Bannon's footsteps Friday when he failed to appear in front of the committee. Rep. Bennie Thompson, Chair of the committee, and Vice Chairwoman Liz Cheney said in a statement that the panel will consider contempt charges for Meadows.
News By The Numbers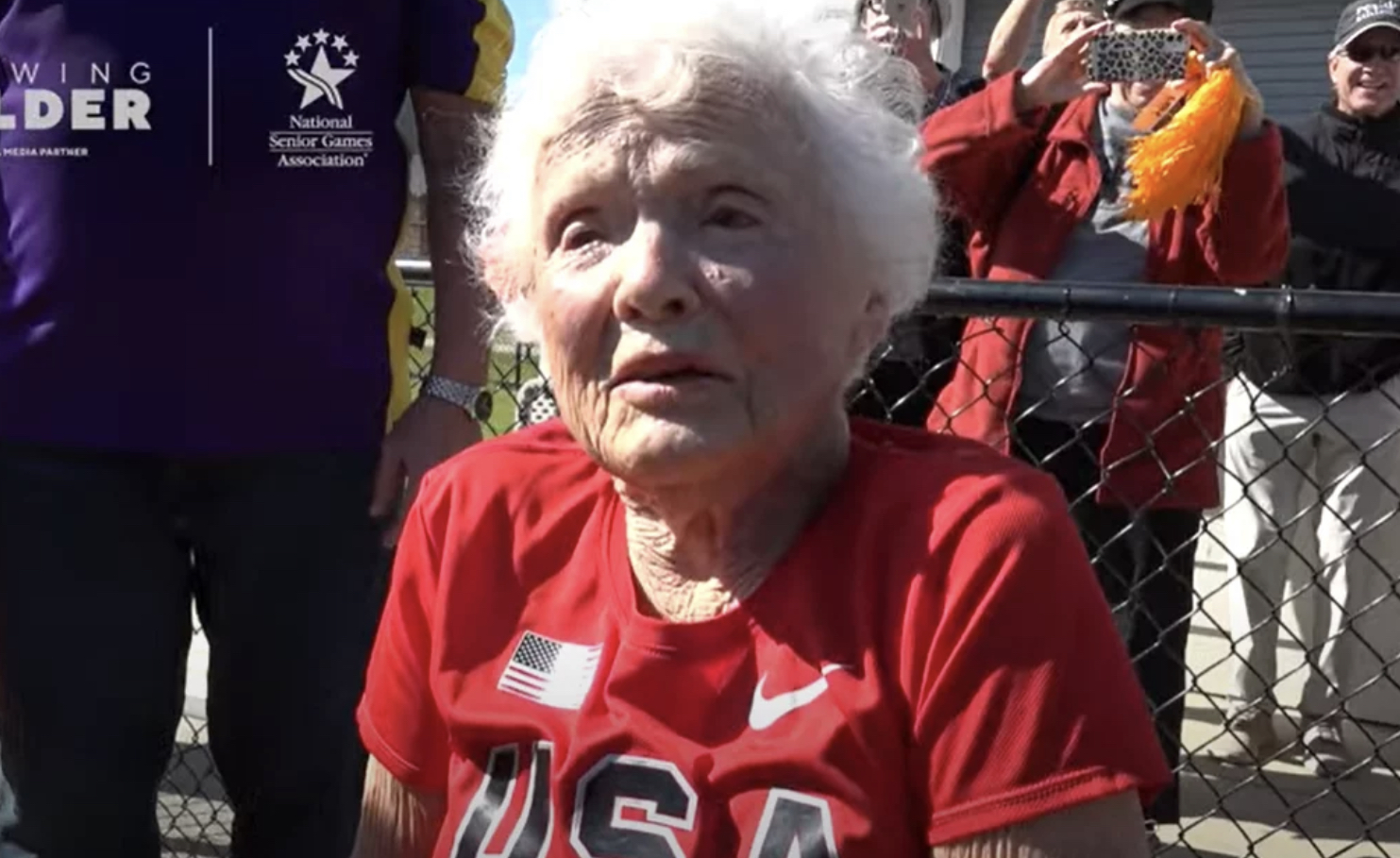 credit: national senior games
105+. That is the new age bracket for the 100-meter-dash. 105-year-old Julia "Hurricane" Hawkins created the bracket when she completed the race at the Louisiana Senior Games competition. She started running when she was 100.
10 days. That is how long it took after polls closed in New Jersey for Jack Ciatterelli to concede the governor race to incumbent Gov. Phil Murphy.
39%. That is the increase in companies with at least 50 workers that say Covid made them focus more on mental health benefits.
125 years. That is how long ago Homer Plessy was charged with sitting in a whites-only train car. His descendants, the descendants of the judge who decided Plessy v. Ferguson, the New Orleans DA office, and others are trying to get Plessy a posthumous pardon.
503. That is how many delegates associated with fossil fuels attended COP26. It was the largest delegation at the conference.
1,000. That is how many rounds of ammunition went missing in a UPS shipment to police in Allegheny Township, PA. Also, UPS ships ammunition???
What's On The Docket?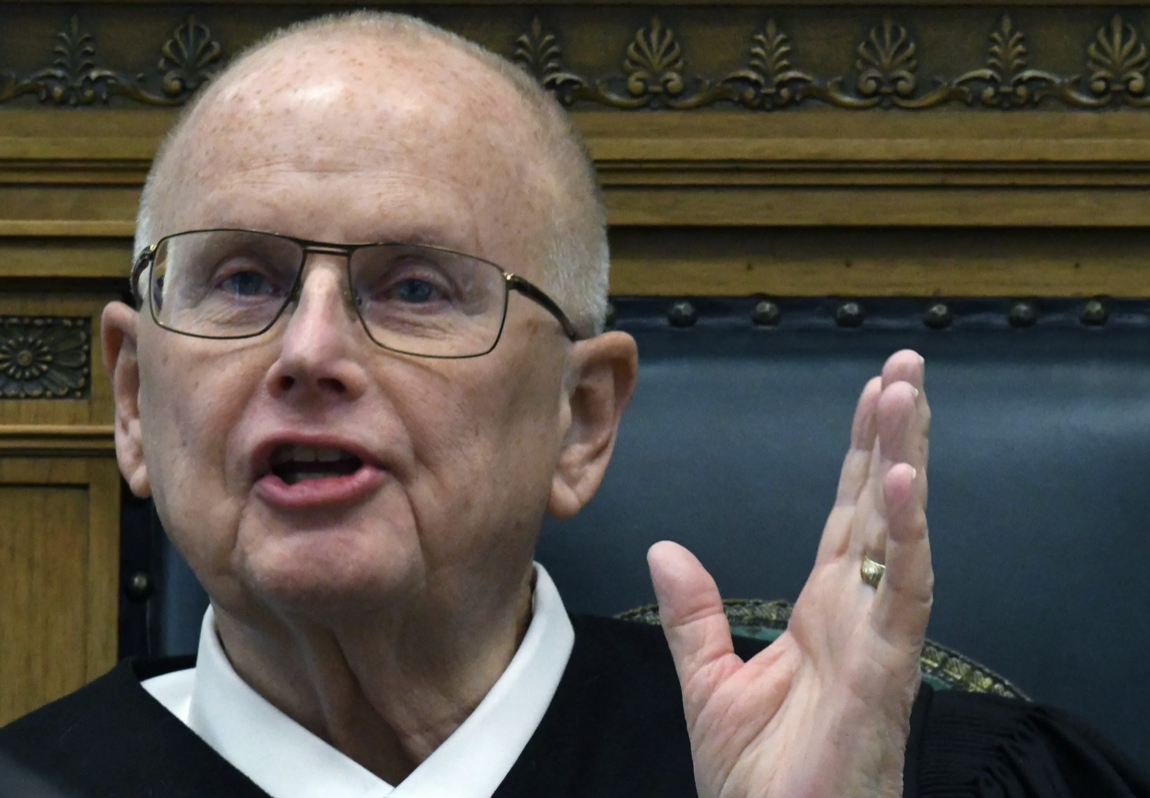 Judges Bruce Schroeder credit: pool photo
The U.S. is full of a bunch of high-profile cases right now centered on race, and participants behaving badly have pushed some of them further into the spotlight. Here are a few:
Charlottesville Show
In 2017, a Unite the Right rally in Charlottesville, VA turned violent. The rally's 20 organizers are now on trial, and several are defending themselves.
According to Slate, "This has meant that from the first day of opening arguments, we've heard white supremacist Chris Cantwell, the 'Crying Nazi,' hold himself out as a purveyor of a podcast 'product' (sign up now!), cite Mein Kampf, and use the N-word."
And that's just one of the defendants representing themselves who are using the trial to put on a racist, anti-semitic show.
Arbery Segregation
A lawyer for one of the three men accused of chasing and killing Ahmaud Arbery in Brunswick, GA didn't think before he spoke Thursday, when he complained about "high-profile members of the African American community" showing support for Arbery's family.
"We don't want any more Black pastors coming in here or other Jesse Jackson, whoever was in here earlier this week, sitting with the victim's family trying to influence a jury in this case," attorney Kevin Gough said.
He must have been referring to Rev. Al Sharpton, because Jesse Jackson hasn't shown.
You Be the Judge
And over in Wisconsin, it's the judge who is making headlines. Kenosha County Circuit Judge Bruce Schroeder, the longest-serving current judge in the state, yelled at the prosecution and made an "Asian food" joke last week.
This comes after he wouldn't allow the people Rittenhouse shot to be called "victims" but would allow them to be called "rioters, looters, and arsonists." Rittenhouse is on trial for shooting three men at a protest against police brutality in Kenosha last year.
Closing arguments are set for today and 500 members of the Wisconsin National Guard are in Kenosha, ready for the verdict. Yikes.
Spinal Cord Injury Breakthrough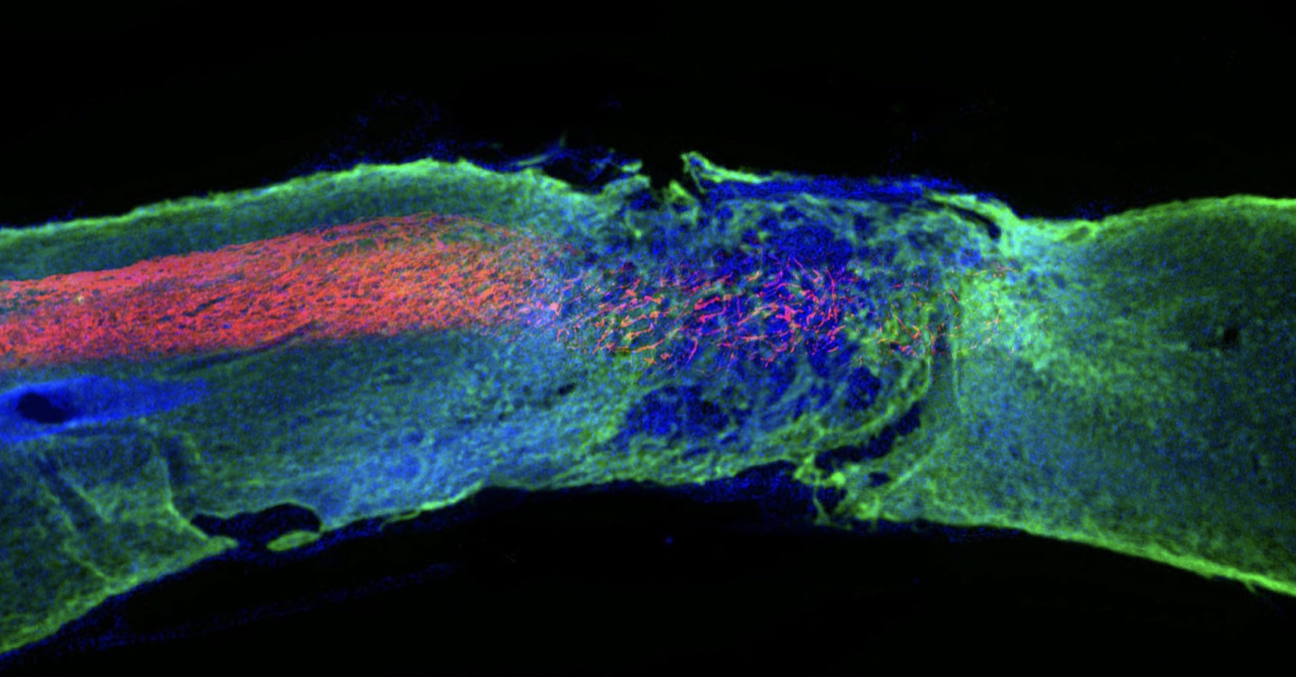 credit: northwestern university
"Dancing molecules" could help 300,000 people with spinal cord injuries dance!
Researchers from Northwestern University have developed a gel that can reverse paralysis and heal severe spinal cord injuries. In the study, paralyzed mice were injected with the therapy. Four weeks later, the mice were walking.
"Receptors in neurons and other cells constantly move around," Samuel I. Stupp, who led the study, told SciTechDaily. "The key innovation in our research, which has never been done before, is to control the collective motion of more than 100,000 molecules within our nanofibers. By making the molecules move, 'dance,' or even leap temporarily out of these structures, known as supramolecular polymers, they are able to connect more effectively with receptors."
Stupp says the team is going straight to the FDA to seek approval for human use, so this could be a reality soon. Stupp also believes the "dancing molecule" idea can be applied to other therapies.
What's Trending?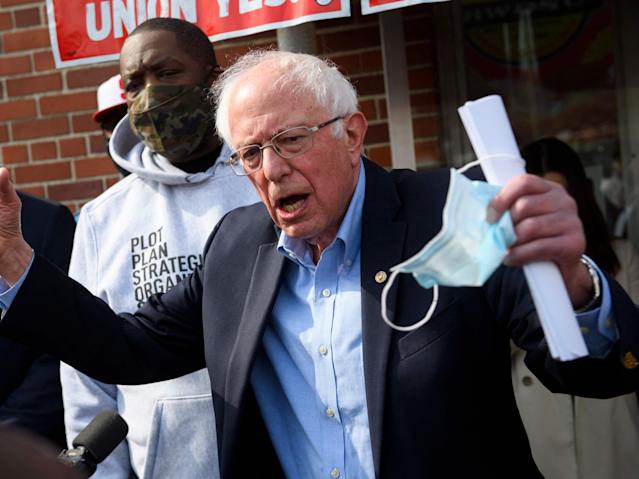 credit: getty
Bernie is trending because he tweeted that the "extremely wealthy" need to "pay their share." Elon Musk responded that he keeps forgetting the senator is still alive.
Michael Flynn is trending because the former national security advisor said we should have one nation and one religion under God at the San Antonio, TX stop on the ReAwaken America tour.
Kyle Rittenhouse verdict is trending because… see above.
Southwest flight attendant hospitalized is trending because a SW flight attendant went to the hospital after being allegedly assaulted by a passenger in Dallas. Is this going to become an ordinary thing that happens?!
Share The Love
Become a friend of Morning Invest by sharing this newsletter with someone you love.
When you do we give you actual rewards that'll make everyone jealous like our new Grover mug. Get your unique sharing link below that way we can make sure you get credit for each and every friend that signs up.