| TOGETHER WITH | |
| --- | --- |
Happy Friday. Either Taco Bell is so desperate for workers they're putting 'now hiring' flyers in customer food bags or they really want me to work there, because this came with my tacos yesterday.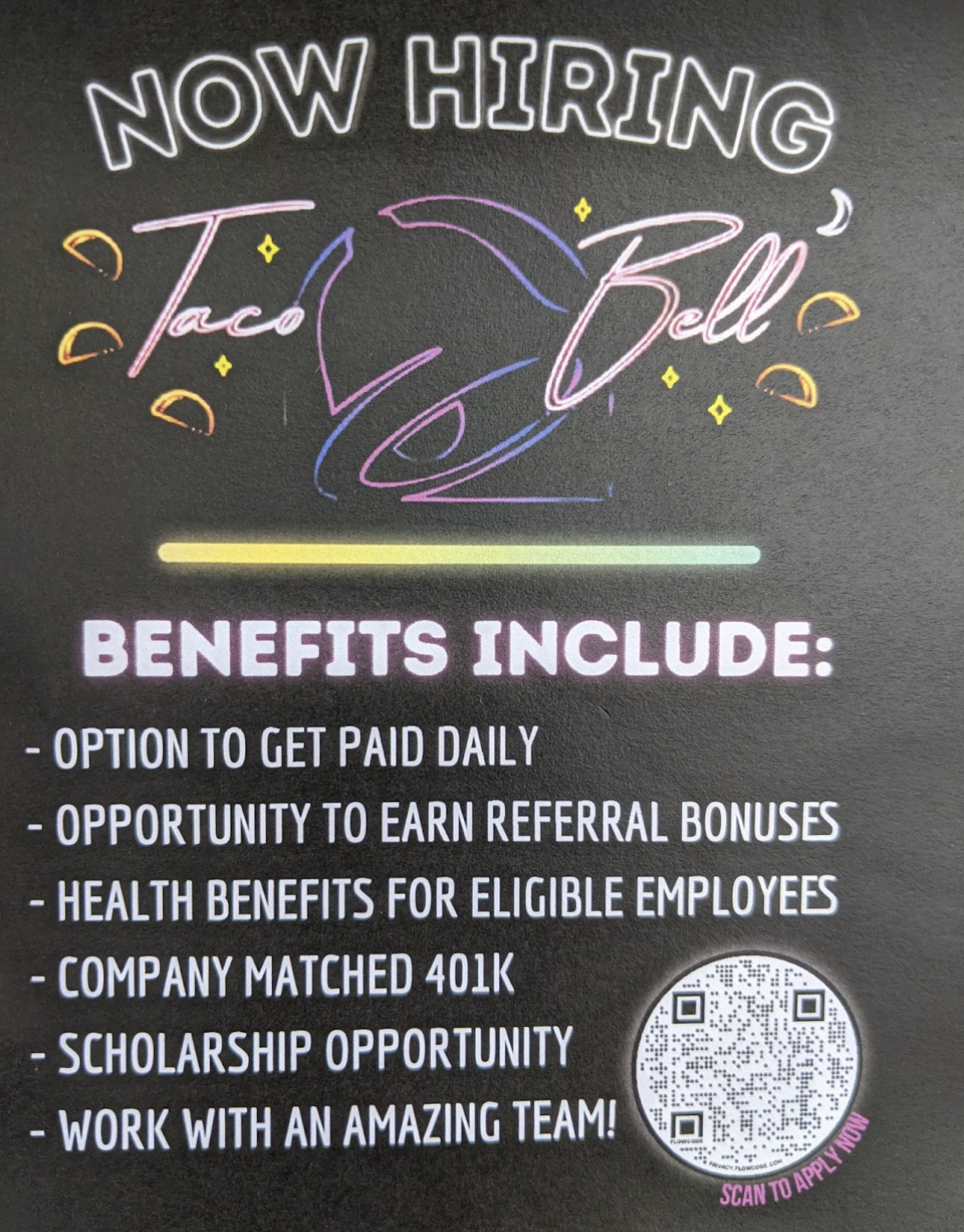 credit: Amanda Elend
In Case You Missed It.
😷 A federal judge in Texas ruled that Governor Greg Abbott's ban on school mask mandates in the state violates the ADA.
🌮 U.S. News and World Report found that San Diego is the #1 most fun place to live in the U.S. because of its restaurants.
🇨🇦 A woman in Canada was diagnosed with a case of "climate change."
🔥 The 13 U.S. House Republicans who voted for President Biden's infrastructure bill are facing backlash.
⚖️ An appeals court granted President Trump's request to temporarily pause the release of his White House records. Just in time: the Jan. 6 committee was set to receive the documents today.
Coronavirus Update: 😷 Total confirmed U.S. cases as of 11:20 a.m. ET on Wednesday: 46,702,905 — Total deaths: 757,606
| | | | |
| --- | --- | --- | --- |
| | Bitcoin | $64,294.22 | |
| | | | |
| --- | --- | --- | --- |
| | Ethereum | $4,667.98 | |
| | | | |
| --- | --- | --- | --- |
| | Cardano | $2.05 | |
| | | | |
| --- | --- | --- | --- |
| | Dow | $35,921.23 | |
| | | | |
| --- | --- | --- | --- |
| | S&P | 4,649.27 | |
| | | | |
| --- | --- | --- | --- |
| | Nasdaq | 15,704.28 | |
*Stock data as of market close, cryptocurrency data as of 5:00am ET.
CONFORMING LOAN

Program

Rate

Change

APR

Change

30 year
2.85

%

0.03%

2.92%

0.04%

15 year
2.11

%

0.01%

2.23

%

0.02%
The Lead: Here's Something We Can Agree On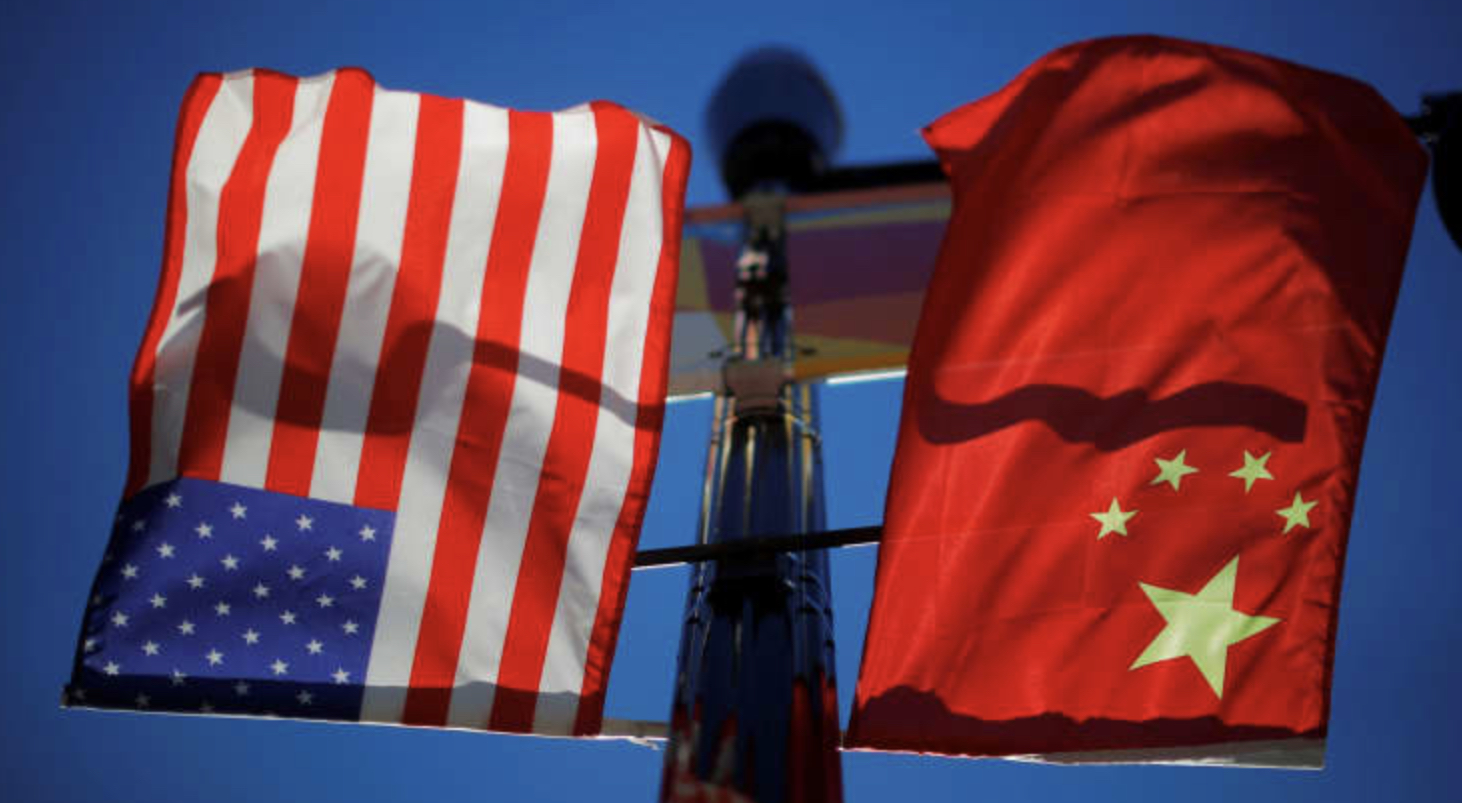 credit: Reuters
The United States and China are not friends, but the climate crisis makes lovers of us all. The world's two largest economies (and the two largest greenhouse gas producers) announced a joint declaration Wednesday at COP26.
According to the declaration, "the two sides are intent on seizing this critical moment to engage in expanded individual and combined efforts to accelerate the transition to a global net-zero economy."
The declaration addresses methane and CO2 emissions and deforestation, among other issues. Critics are cautiously optimistic-ish, but they want more concrete and ambitious goals before they throw a party.
Three Pumps of Extra Wages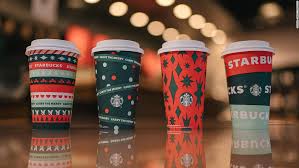 credit: Starbucks
The vote is on for employees at three Starbucks locations in Buffalo, NY, who could be about to go union.
The coffee giant is resisting. It tried to stop the vote and executives have been popping up in the city to hold meetings with employees.
The company claims it is not interfering, but wonders if Buffalo employees happened to notice that they get healthcare and company stock. And don't forget the coming pay raise!
Employees are receiving ballots in the mail now, which will be counted December 9. And the union fever is spreading: employees at three other Starbucks in the area filed petitions to unionize.
Invest In Crypto Using a Tax-Free Account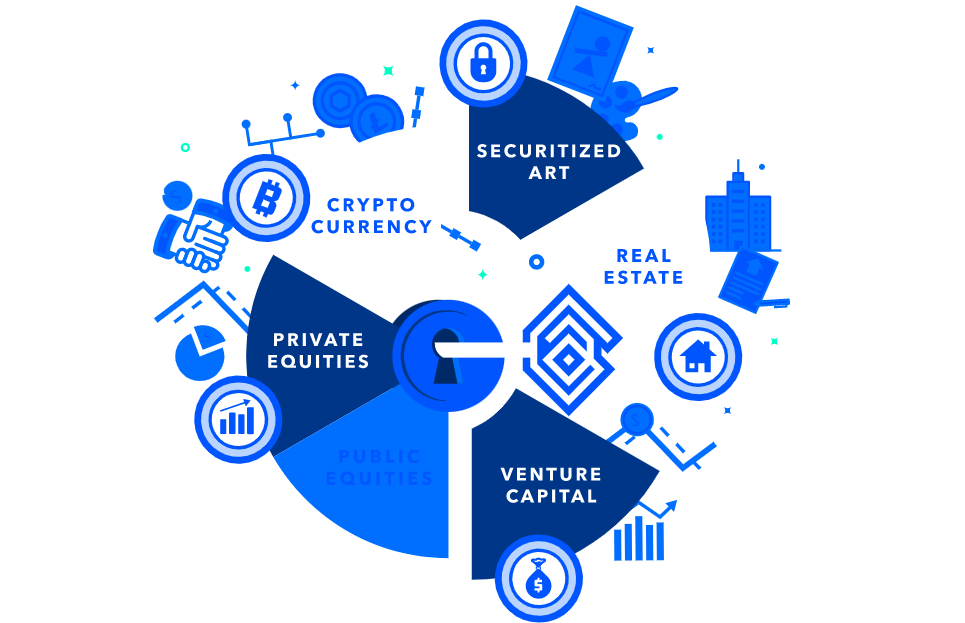 Get more out of your IRA with a self-directed IRA from Alto®, you can invest your retirement dollars in alternative assets.
Did you know the majority of people are investing in cryptocurrency through a taxable account, when they could be using an IRA and avoiding or deferring the taxes?

Want to truly diversify your retirement portfolio? Me too. I discovered an easy way to add bitcoin and other crypto into an IRA … Alto CryptoIRA.

Do you have any investments outside of the stock market? Most of us don't but many professional investors do. Now there's an easy way to invest like them: Alto CryptoIRA.
Open an Alto CryptoIRA account with as little as $10. Just go to altoira.com/morning/ Start investing in cryptocurrency today!
Oh Deer, This Is Not Good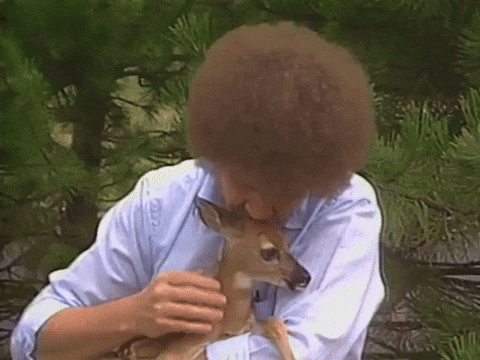 credit: giphy
An increasing number of white-tailed deer are catching Covid, and researchers are worried.
According to NPR, veterinarians at The Pennsylvania State University found SARS-CoV-2 in 30% of the white-tailed deer they tested in Iowa in 2020. They also think infections are prevalent in other parts of the United States.
The virus doesn't seem to affect the deer, so that's not the problem. But, as virologist Linda Saif told NPR, "Now the question is: Can the virus spill back from deer to humans? Or can deer transmit the virus effectively to grazing livestock? We don't know the answers to those questions yet, but if they are true, they're obviously concerning."
If transmission is possible, there's the problem of a Covid resurgence, but the deer could also be a place for the virus to hide out, mutate, and keep infecting immune humans with new versions of itself.
There are an estimated 30 million white-tailed deer in the U.S., and they're also native to the rest of North America, Central America, and the top edge of South America.
Oh, deer indeed.
The Meat Factor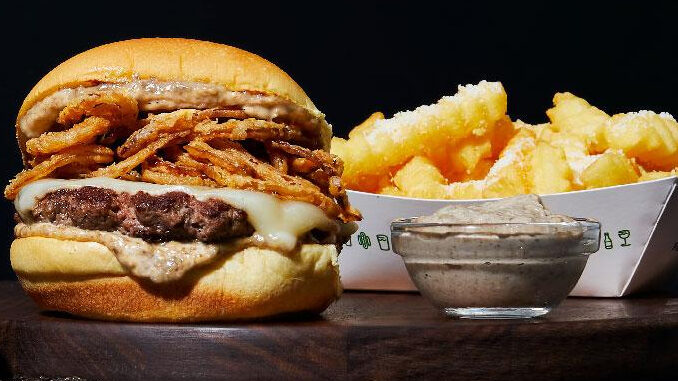 credit: shake shack
Put down that burger! Not only do meat-eaters prop up an industry that is pushing us further to the climate-crisis point of no return, our carnivorous poop is killing coral reefs.
Eating protein adds a bunch of nitrogen to our poop, which then makes algae bloom faster. The algae uses up oxygen, releases toxins, and kills surrounding ecosystems.
According to the study, "Wastewater inputs of pathogens and nitrogen into coastal oceans present clear challenges to coastal ecosystems, public health, and economies across the planet. Beyond these direct impacts, our results suggest that wastewater inputs are likely to interact with the plethora of anthropogenic stressors to coastal ecosystems, leading to declining fisheries, habitat loss and degradation, and human health impacts. Climate change is compounding these threats globally."
News By The Numbers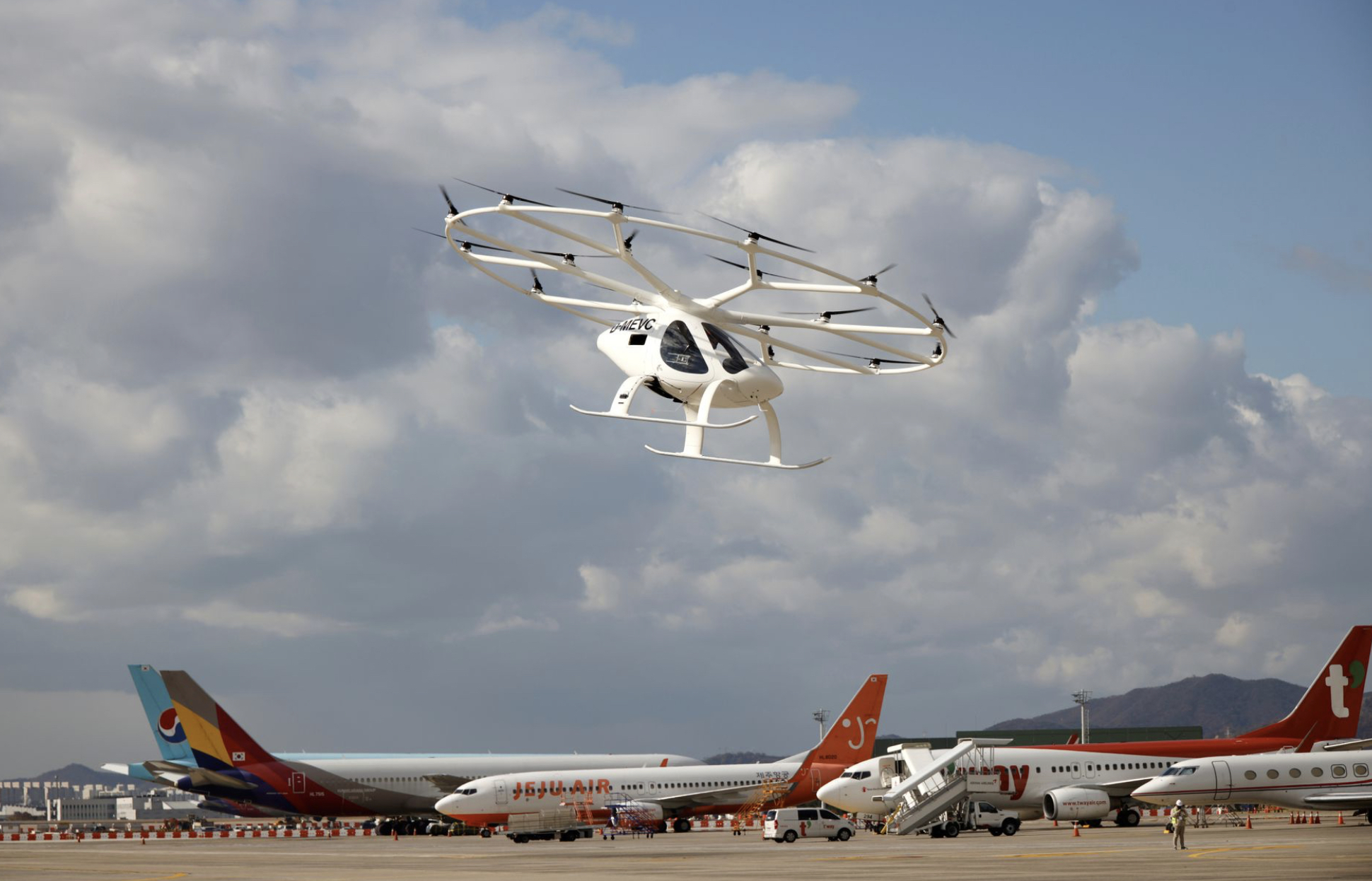 20 minutes. That is how long South Korea estimates it would take an urban air mobility vehicle (UAM) to travel the same distance it would take an hour to travel by car. They're hoping to have UAMs up and running by 2025 because we live in the future.
14.8 ounces. That is how much the world's most premature baby to survive weighed when he was born. He was 132 days premature.
9. That is how many U.S. governors urged lawmakers to pass a bill for semiconductor funding. A shortage of the chips has been pricey for the automotive industry.
50%. That is how many people in the U.S. admit to using slang words they don't understand. That is so on fleek.
What's Trending?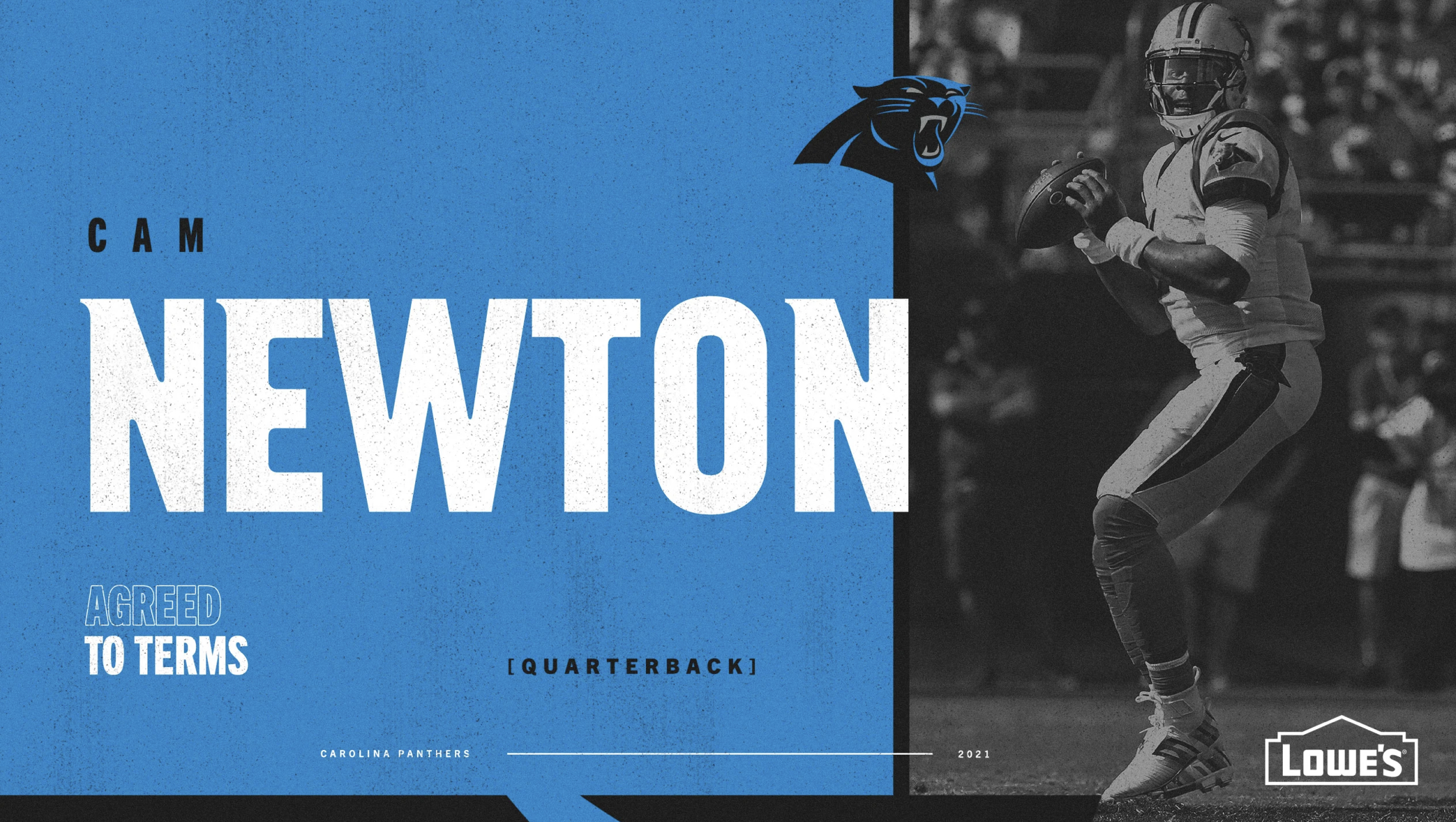 credit: Panthers
#CamNewton is trending because the Panthers agreed to terms with the quarterback. Brought to you by Lowes apparently.
#RedTaylorsVersion is trending because Taylor Swift releases her re-recorded album Red (Taylor's Version) today.
Lowtax is trending because Richard "Lowtax" Kyanka, founder of early internet comedy website Something Awful, died at the age of 45.
Gambit is trending because X-Men fans are debating which mutant is the most overrated.
Share The Love
Become a friend of Morning Invest by sharing this newsletter with someone you love.
When you do, we don't just give you a pat on the back and say, "Well done old sport." We give you actual rewards that'll make everyone jealous.