| TOGETHER WITH | |
| --- | --- |
Happy Friday. The Pennsylvania farm show unveiled the 2022 butter sculpture. It is a harvest scene made from 1,000 pounds of butter from 353 cows producing 21,200 pounds of milk. What supply shortage?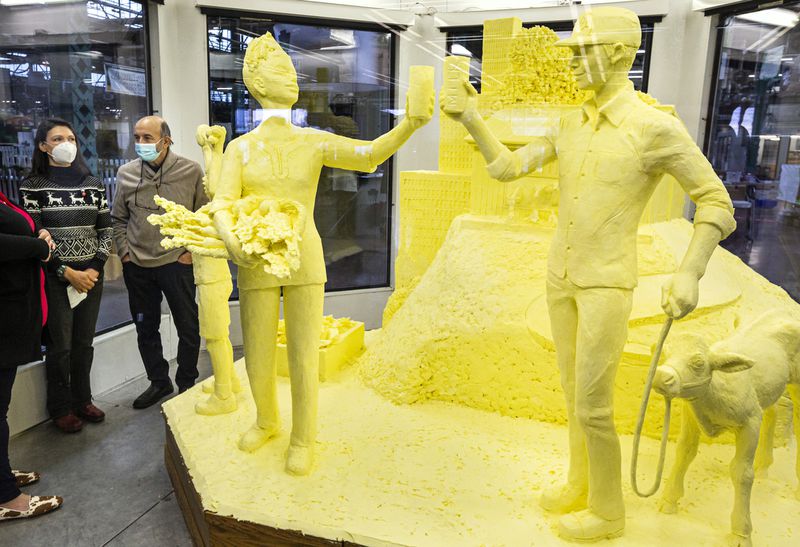 credit: pennlive dan gleiter
In Case You Missed It.
🇦🇱 The U.S. will open a Special Operations Forces base in Albania. Just a reminder: The US controls about 750 bases in at least 80 countries worldwide and spends more on its military than the next 10 countries combined.
🇰🇿 The price of uranium jumped due to unrest in Kazakhstan, which is the world's largest producer of the metal. The President has given the order to shoot protestors without warning.
🇲🇽 Ten bodies in an SUV were left outside a governor's palace in Mexico on Thursday.
🏴󠁧󠁢󠁳󠁣󠁴󠁿 Scotland is preparing to issue posthumous pardons to thousands of people who were persecuted and executed on charges of witchcraft.
🦇 The CDC issued a warning about an increase in rabies after five people died last year after contact with rabid bats.
🌲 Scientists have named a new species of tree after Leonardo DiCaprio due to the actor's work in rainforest conservation. The official name is Uvariopsis dicaprio. We fully expect it to have an Oscar nomination this year.
Coronavirus Update: 😷 Total confirmed U.S. cases as of 7:30 p.m. ET on Thursday: 58,331,823 — Total deaths: 833,560 — Map
The Navy discharged its first group of sailors for refusing the Covid vaccine. Just a reminder: Defense Secretary Lloyd Austin is still quaranting at home after he tested postive for Covid. He was fully vaccinated and boosted.
The E3 gaming conference will go virtual again due to the pandemic.
Philippines President Rodrigo Duterte said that unvaccinated people who violate quarantine will be arrested.
This is an interesting read about how the news media created something out of nothing over "flurona."
| | | | |
| --- | --- | --- | --- |
| | Bitcoin | $42,472.57 | |
| | | | |
| --- | --- | --- | --- |
| | Ethereum | $3,260.32 | |
| | | | |
| --- | --- | --- | --- |
| | Cardano | $1.23 | |
| | | | |
| --- | --- | --- | --- |
| | Dow | 36,236.47 | |
| | | | |
| --- | --- | --- | --- |
| | S&P | 4,696.05 | |
| | | | |
| --- | --- | --- | --- |
| | Nasdaq | 15,080.87 | |
*Stock data as of market close, cryptocurrency data as of 5:00am EST.
The Euro zone's inflation rate hit a new record high in December up 5%.
GameStop stock surged 30% on news it's moving into crypto NFT space.
The prospect of a Fed triple threat of tightening sent the market into a tailspin on Wednesday. Central bankers indicated in their December minutes that they expect not only to raise rates and taper asset purchases soon — but also could be teeing up a balance sheet reduction. The free money ride is coming to end for Wall Street.
Biden: We're Going to Kill This Virus We're Going to Live With This Virus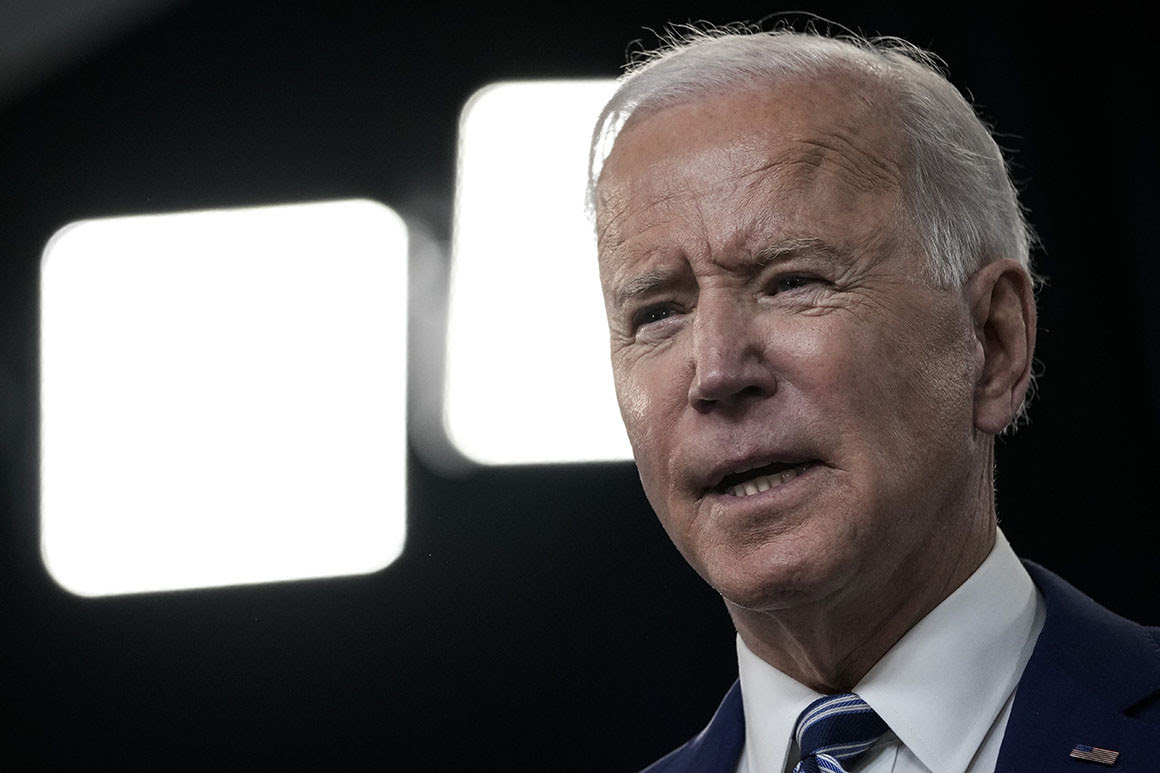 credit: getty
The Biden administration has shifted messaging away from "let's end the pandemic" to "let's learn to live with it." Otherwise we might all wait for an end that will never come.
Here is a reminder that the virus that was responsible for the plague, yersinia pestis, still exists in our world. Covid-19 may linger in our society for decades and we certainly can't live like this for decades, can we? Don't answer that.
So what do we do?
Experts say that they are asking the administration to set thresholds for local levels of hospitalizations and deaths. For instance, if hospitals are 80% full, then certain restrictions should take place but if not… The administration has set no such thresholds so the U.S. is kind of like a chicken without a head. What are the rules? Who can go to school? Where are all the tests?
Gosh Viswanath, a health communications professor at Harvard School of Public Health told this to the Wall Street Journal: "You have to give credit to the American public. They can appreciate that science and evidence is changing."
Stow Your Tray Tables and 5G Devices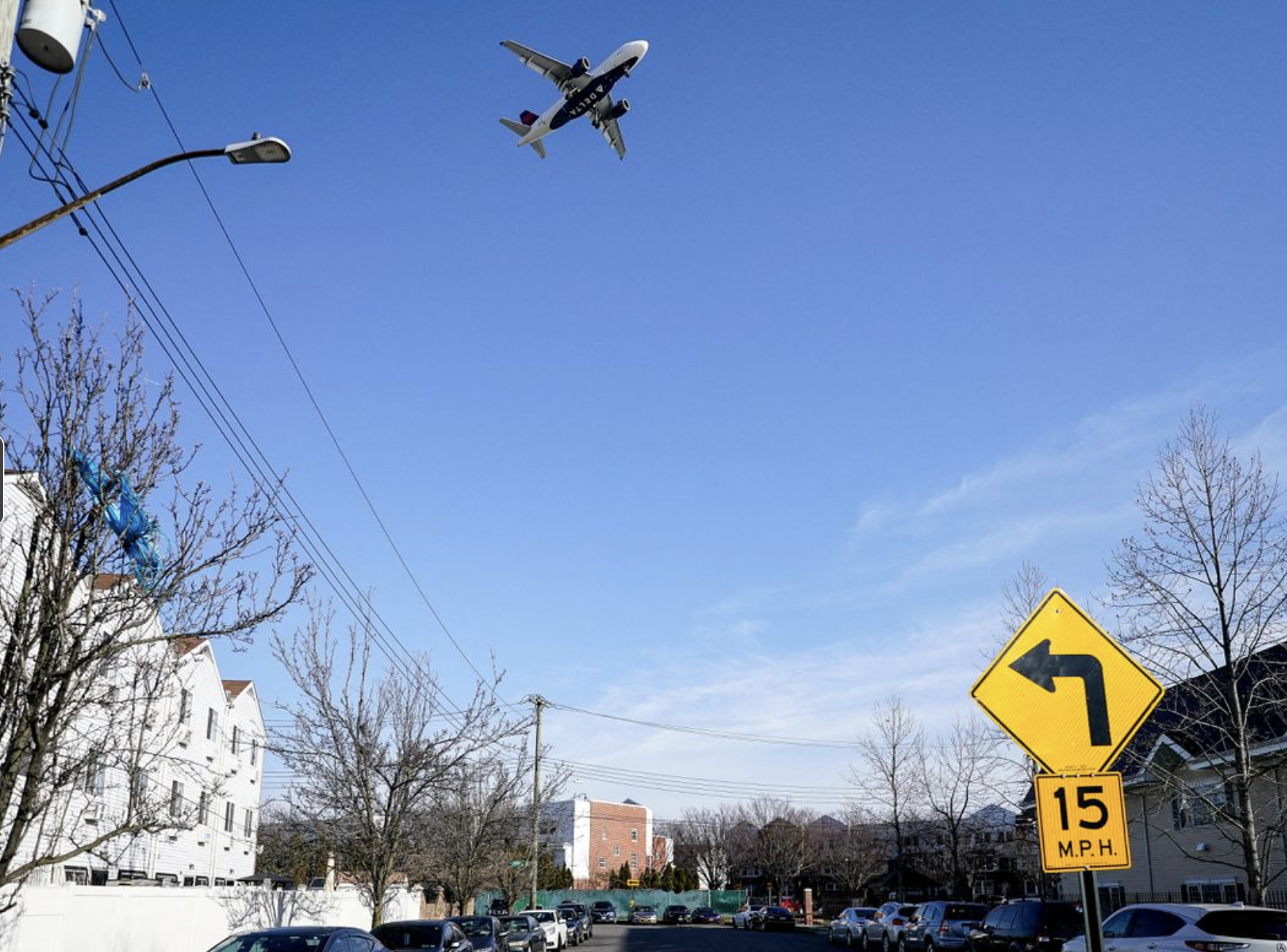 credit: reuters
The U.S. Federal Aviation Administration is still concerned about 5G. On Thursday they warned that the cell phone carriers' plans to delay the rollout is still not good enough.
The phone companies said that they would delay their 5G rollout until January 19 in order to rollout "buffer zones" that protect planes from 5G interruption near airports. The FAA says that this is not good enough. In France, these buffer zones allow planes 96 seconds of flight. In the U.S., planes will only get 20 seconds. Also, France requires antennas to be tilted downwards to avoid harmful interference but the United States has not made any such rule.
The FAA warned that 5G deployment "will increase the risk of disruption during low visibility" and result in "flight cancellations, diverted flights, and delays during periods of low visibility."
Take A Deep Breath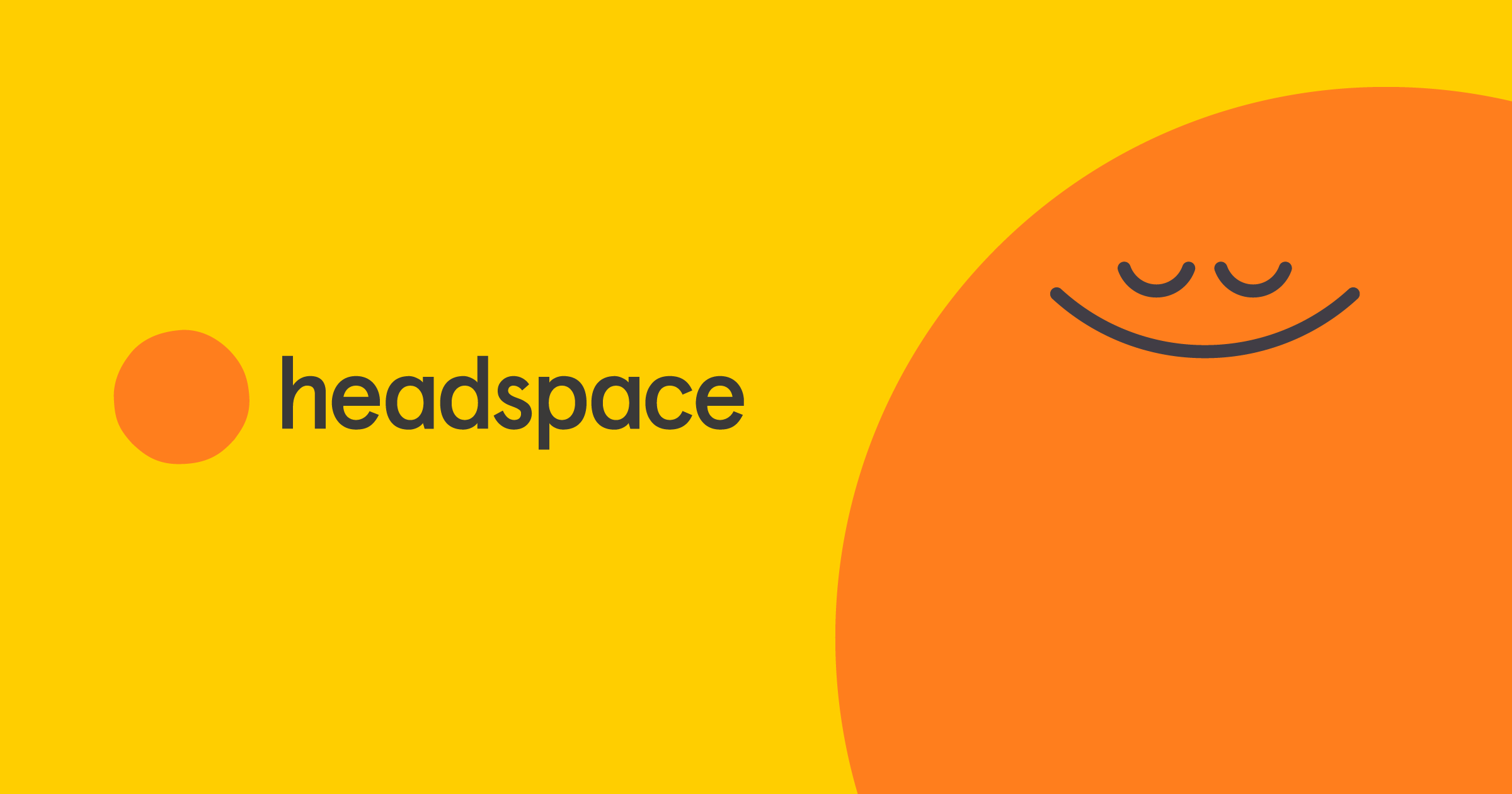 Wouldn't it be great if there were a pocket-sized guide that helped you sleep/focus/act/be better? There is. And, if you have 10 minutes, Headspace can change your life.
Headspace is your daily dose of mindfulness in the form of guided meditations in an easy-to-use app.

Headspace is one of the ONLY meditation apps advancing the field of mindfulness and meditation through clinically-validated research.

So, whatever the situation, Headspace really can help you feel better. Overwhelmed? Headspace has a 3 minute S.O.S. meditation for you.
You deserve to feel happier, and Headspace is meditation made simple. Go to headspace.com/invest/ You will get a FREE ONE-MONTH TRIAL with access to Headspace's full library of meditations for every situation.
A Woman's Bedside Manner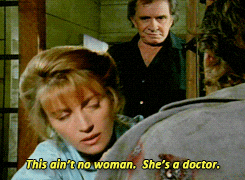 credit: giphy
Have you ever heard this expression? "If you want something done, ask a man. If you want something done right, ask a woman."
Well, here is a real-world example of that. A new study in JAMA Surgery says that when women are operated on by male surgeons, they are 32% more likely to die on the operating table than when they are operated on by a female surgeon. Ah hem!
Women also face a 15% higher chance of complications if their surgeon was a male.
Researchers say that this is shocking because there should be no difference in outcome when it comes to the gender of the surgeon. They do not think technique has anything to do with it. Rather, they estimate that it could be because female surgeons provide care and have different communication and interpersonal skills when interacting with patients.
Where The Wild Things Are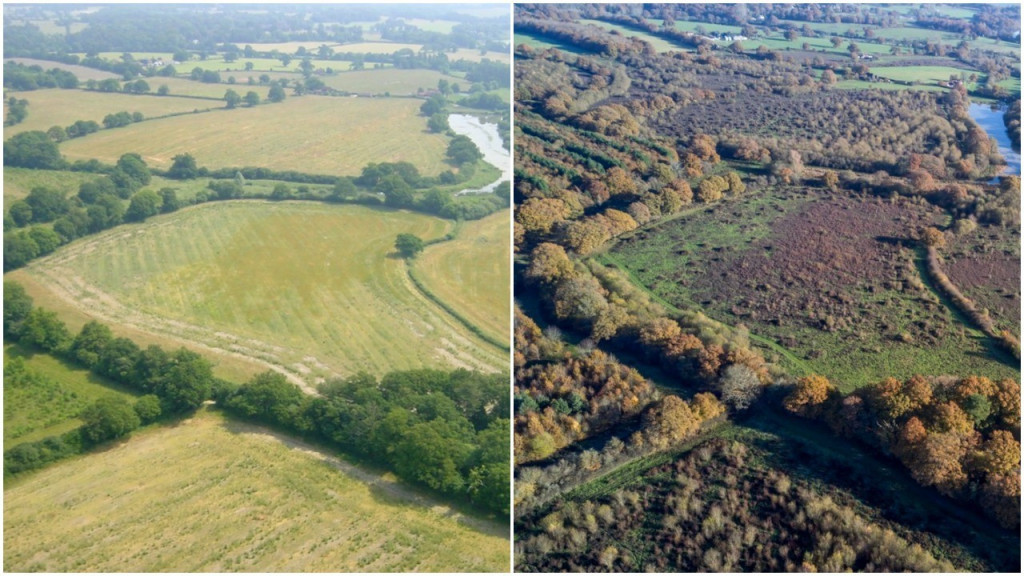 credit: futureprosimmo.it
Farmers in England will be offered government subsidies to rewild their land. This means that they do not cultivate it but let it grow wild and provide natural habitats.
The subsidies will come from taxpayer money. Once the land is rewilded, it will be monitored with the aim of conserving species of fauna, as well as sand lizards, water voles and curlews. I had to Google curlews. It is a species of bird with a very long beak.
The project will cost about £800 million per year. Environmentalists say that this is a nice gesture but it won't work if nearby farmers are still pumping out pesticides as normal. They are calling for ambitious new targets for reducing pesticide and fertilizer use.
News By The Numbers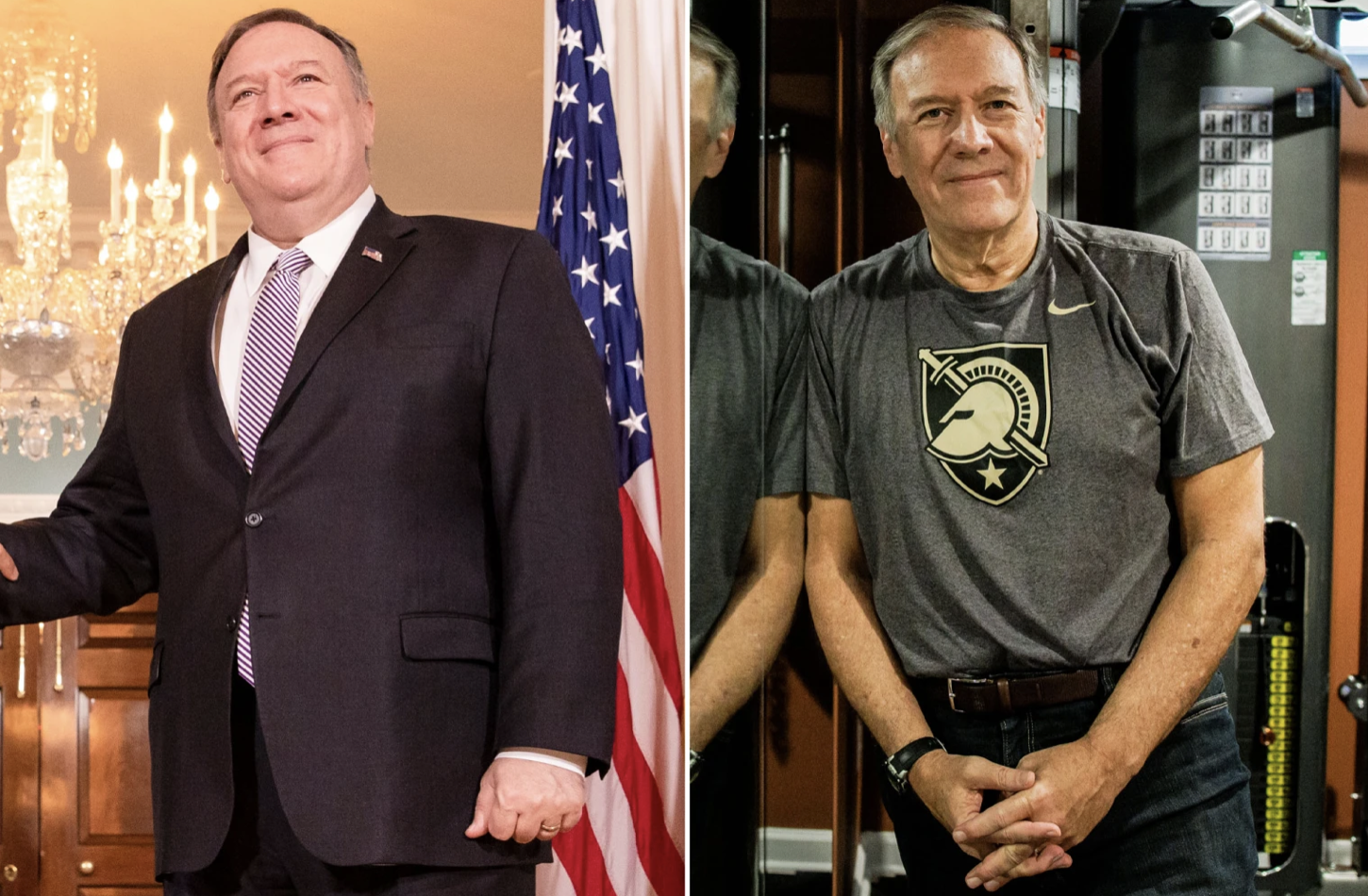 90 pounds. That is how much former Secretary of State Mike Pompeo lost in just six months. He did so with exercise and a healthier diet.
1. That is how many Republicans participated in House Speaker Nancy Pelosi's moment of silence to honor the anniversary of the Capitol riots. That Republican was Liz Cheney.
100%. That is how much the price of Arabica coffee beans have risen since last year.
$636.6 million. That is how much money was up for grabs in this week's lotto. The two winning tickets were sold in California and Wisconsin and the winners will split the pot.
What's Trending?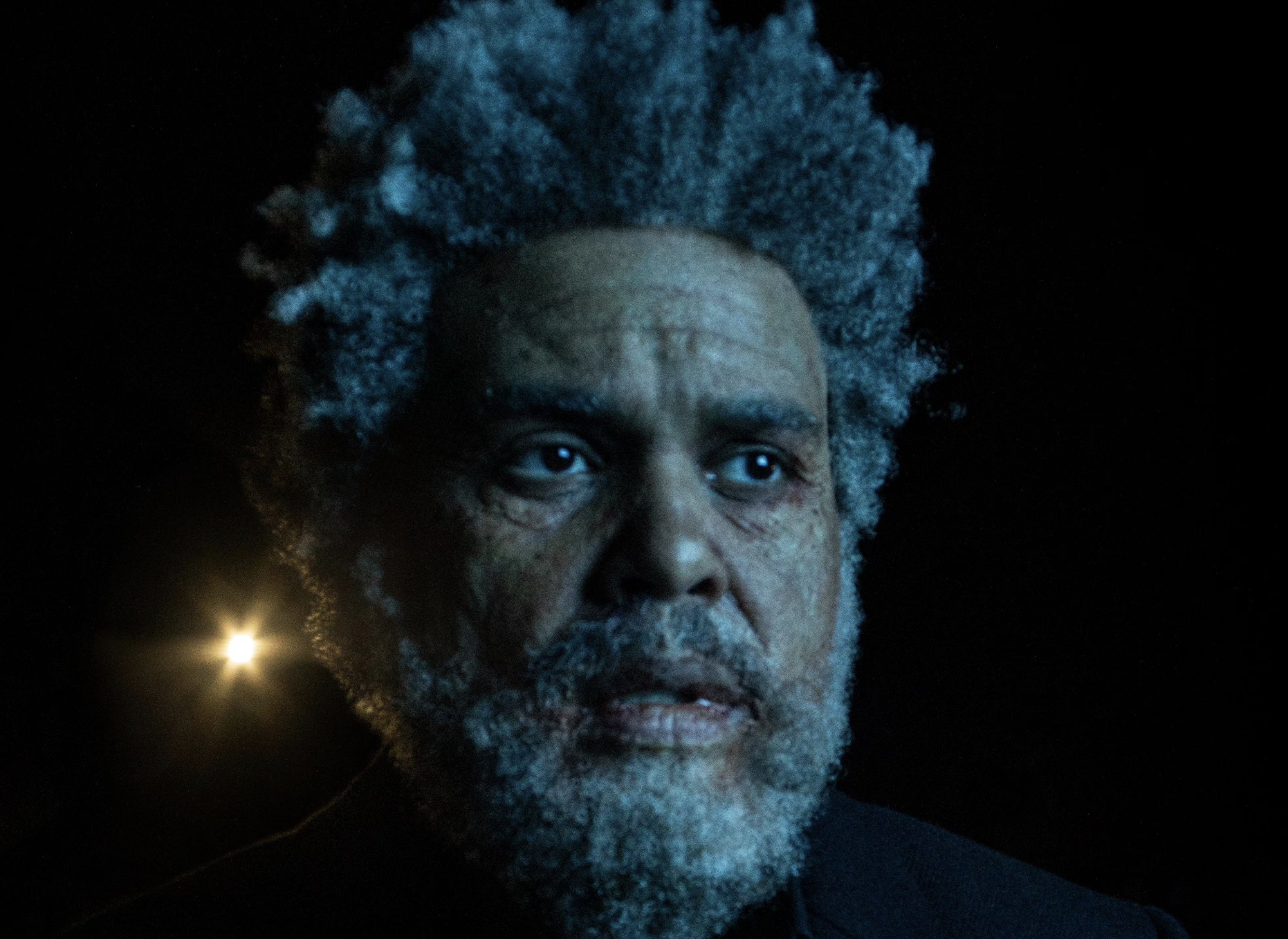 album cover of Dawn FM credit: weeknd
Dawn FM is trending. That is the name of the new album from The Weeknd which was released today. The album features Jim Carrey so he is also trending. I will be listening to it over The Weekend.
Bitcoin is trending because the cyrptomarket plunged on Thursday and dragged tech stocks down with them. This was partly due to the mining shutdowns in Kazakhstan and general sentiment that the Federal reserve is about to tighten its control over currencies it does not currently control.
Lily Collins is trending. She is the actor that plays the lead in Emily in Paris. Twitter wanted her to play the lead in Apple's new Audrey Hepburn biopic but instead Rooney Mara has been chosen.
Britney Spears is trending because she posted fully nude photos of herself on Instagram with the caption: "Free woman energy has never felt better." This is in reference to her new-found freedom from her conservatorship.
Taco Bell wings is trending because the fast food chain has added chicken wings to its menu temporarily and people are excited enough to Google it. Taco Bell also launched a subscription service where you can get 1 taco per day every day of the month for $10 per month. It's like taco Netflix.
Today's Live Show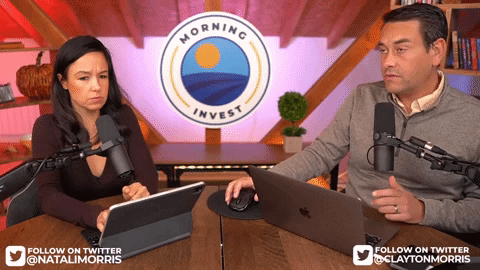 MORNING INVEST LIVE AT 9AM EASTERN TIME
Join us on today's live morning show as we look at the big trouble that's brewing in the stock market as the Fed gets ready to tighten its purse strings. Plus a lot of bizarre moments from yesterday's Jan. 6th memorial events. And today is Pet Photo Friday where we feature your pet photos. You need to email them to [email protected] if you want us to feature your furry creature on the live show. Click here to RSVP and I'll see you at 9 AM Eastern.
Share The Love
Become a friend of Morning Invest by sharing this newsletter with someone you love.
When you do, we don't just give you a pat on the back and say, "Well done old sport." We give you actual rewards that'll make everyone jealous.