| TOGETHER WITH | |
| --- | --- |
Happy Monday. Day drinking is being encouraged in the UK to help the food and beverage industry recover. Finance experts say that each person must drink 124 pints this summer to do their part.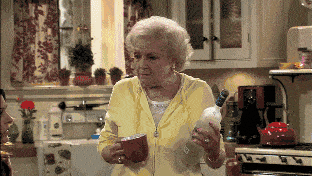 credit: giphy
In Case You Missed It.
🇮🇱 Israeli Prime Minister Benjamin Netanyahu says that the military operation against Palestinian Hamas will continue "with full force" for the foreseeable future.
🛸 After 52 years on the air, "60 Minutes" has aired its first serious episodes about the existence of UFOs on Sunday.
🥤 A Starbucks drink order went viral for being obnoxiously long and complicated. There is now a name for ordering your drinks this way. It is called "the Edward."
🐕 The man who went to jail rather than give up his dog has settled his lawsuit and will get to keep his best friend Roxy.
🚔 Organizers of New York City's Pride events have uninvited the New York Police Department from the June events. You can ban police from events now?
⚡️ Coke Energy is being discontinued. Side note: we just learned Coke had a product called Coke Energy.
Coronavirus Update: 😷 Total confirmed cases as of 12:15 p.m. ET on Sunday: 32,925,882 — Total deaths: 585,729 — Total tests: 451,509,446
CONFORMING LOAN

Program

Rate

Change

APR

Change

30 year

2.88%

0.17%

2.94%

0.18%

15 year
2.11

%

0.02%

2.20

%

0.04%
Today's Live Show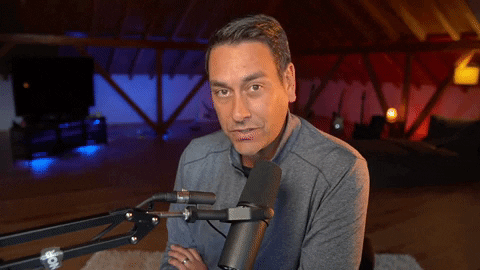 BITCOIN IS ABOUT TO SKYROCKET OR PLUMMET, THANKS ELON
Join us on today's live morning show. Get ready for a massive move from Bitcoin as we enter one of the most important moments for cryptocurrency. The economy is reopening but are we ready for the return to normal office life? And Elon Musk goes all-in on Dogecoin. Click here to RSVP and I'll see you at 9 AM Eastern.
The Lead: Bitcoin Bombs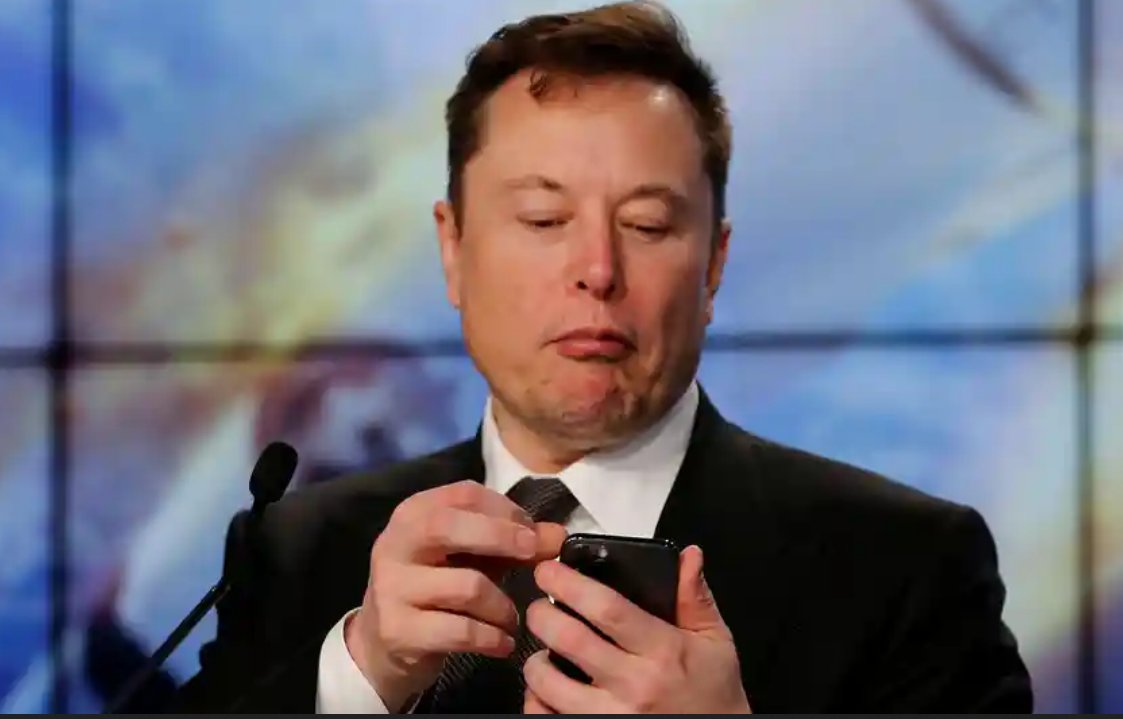 credit: twitter
Bitcoin fell to as low as $44,038 on Sunday because Elon Musk had a Twitter exchange.
An exchange. He didn't even Tweet something outright. It's amazing that investors are watching his at-replies and making decisions accordingly!
A user named @CryptoWhale Tweeted that Bitcoiners would slap themselves when they realized that Tesla dumped its Bitcoin holdings next quarter. To which Musk responded "Indeed."
Indeed. Those two syllables were all it took for Bitcointo to have its biggest sell-off of the year.
Last week Musk tanked Bitcoin's value by reversing Tesla's policy on accepting Bitcoin for cars as the company sought a greener option.
Sponsor: Nuts.com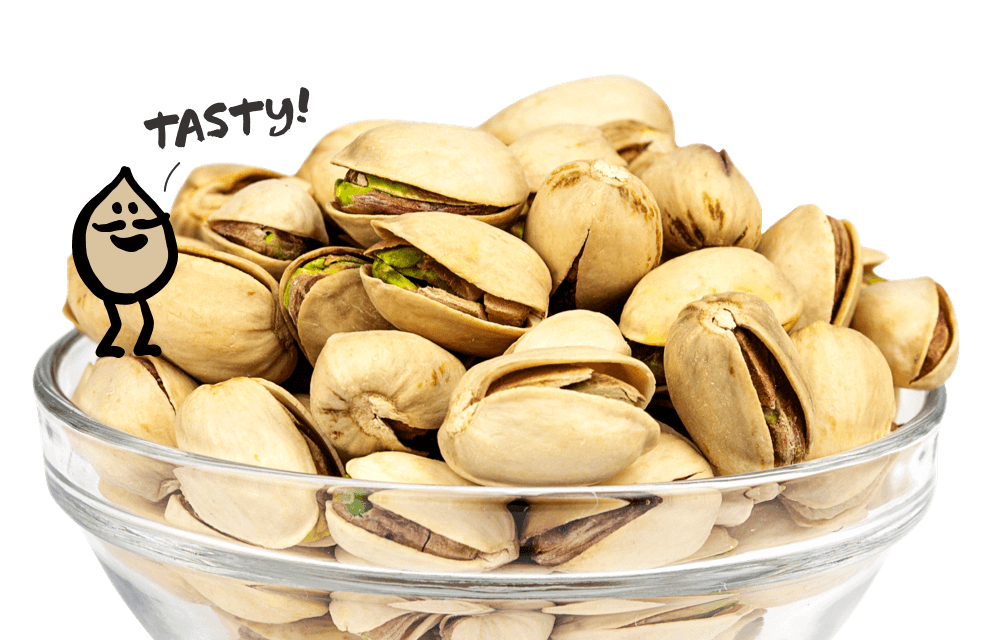 Do you want delicious nuts covered in chocolate delivered right to your front door? Why am I even asking that question? Of course you do! Nuts.com has you covered.
Nuts.com is the best-kept secret of savvy snackers across the country. I LOVE their:
white chocolate toffee cashews
bourbon pecans
crystallized ginger
honey sesame sticks.
Just to name a few. They have over 4,000 options including gluten-free and vegan.
The team at Nuts.com is amazing. They've been around for almost 100 years. Yep, they started as a small roastery in Newark, New Jersey where they would roast all the nuts and cover them in a delicious glaze. Then along came the internet and they took the world by storm. Now they ship an amazing selection of nuts right to your front door.
New Nuts.com customers get free shipping on your first order when you text INVEST to 64-000. And remember, you support our newsletter when you support our sponsors. So text INVEST to 64-000 to get free shipping on your first order from Nuts.com.
Well, Ain't That Dandy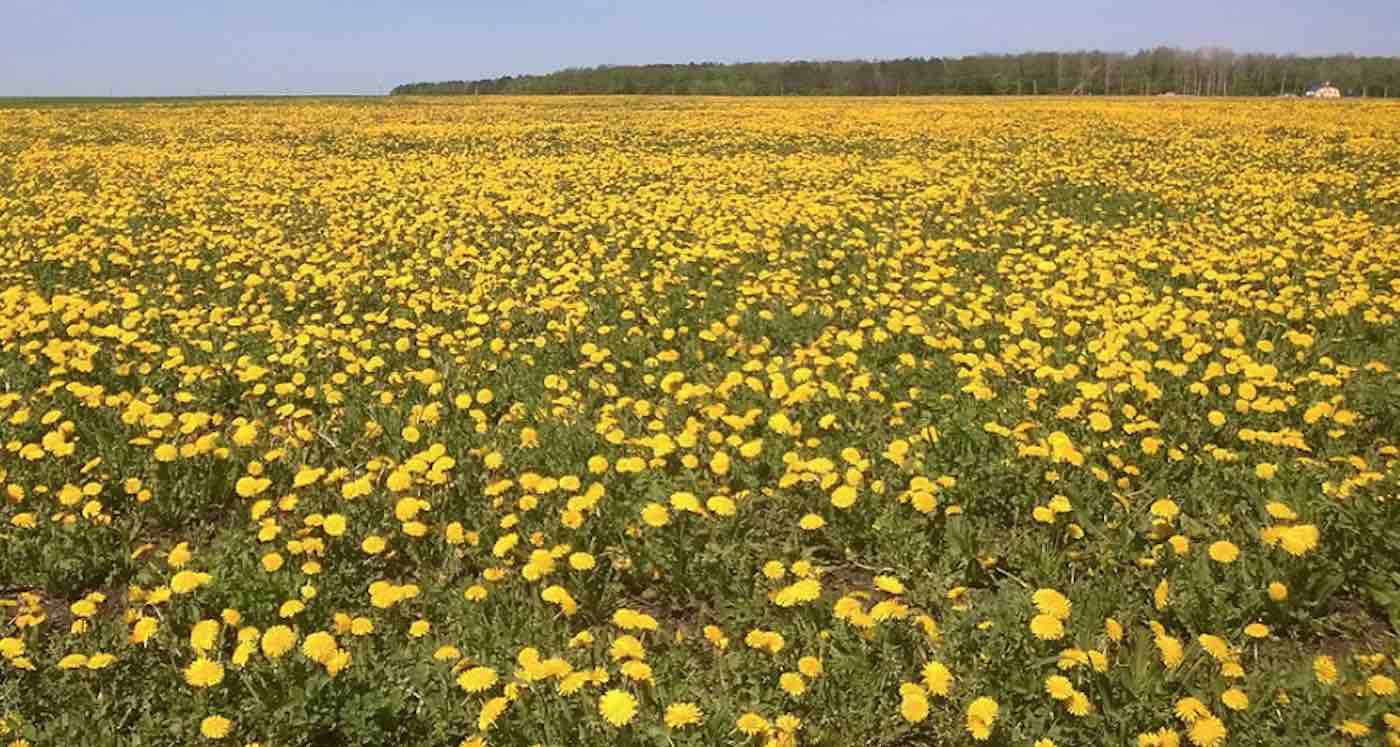 credit: goodnewsnetwork.org
Did you know that tires can be made from dandelions?
It's actually not even new technology. The Soviet Union used to use the perennial plants to make rubber and now a tire company in Germany wants to do this too. The company partnered with a university to find the best species and they found them in Kazakhstan.
The company has begun to make these tires for bicycles and they won the German Sustainability Award this year. A car version is called the taraxacum, for the species of dandelion used.
Note: dandelions are not weeds. We cultivated ours this weekend and made a tincture from the roots. Modern thinking on the matter is that there are no such thing as "weeds." May we suggest that you look into the "New Naturalism" movement before you break your back "weeding"?
Lawsuit Smackdown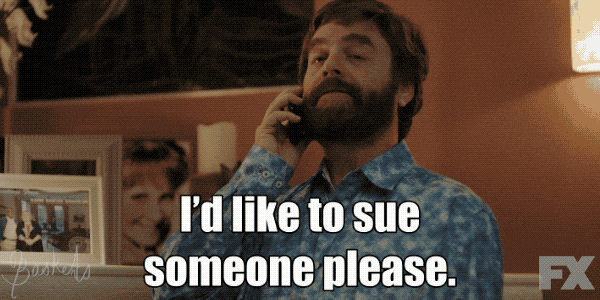 credit: giphy
Students who sued their universities for tuition refunds due to remote learning are losing their cases. The courts have been largely siding with the schools in these cases.
The universities argue that the students' enrollment contracts were not violated. The students may not have expected remote learning when they enrolled but they paid and signed on the dotted line and there are no refunds for that.
Students claimed that they did not get what they paid. They claimed that the university's marketing material made it seem like they would have a fun time on campus, networking with other smiling people. They were promised "fieldwork" and "clinical hours" and "role-play." They couldn't do that in person and they feel ripped of their expectations.
Newsflash: No one got what they bargained for during the pandemic! Remote learning was drudgery for us all. Sorry you missed out on a pep rally in person. At least you didn't die of Covid!
News By The Numbers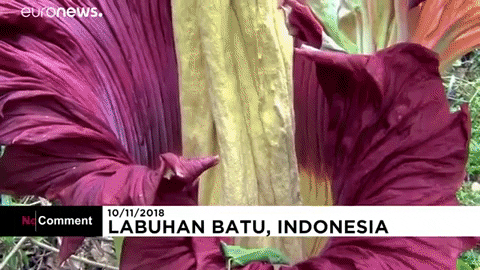 credit: giphy
2 days. That is how long the corpse flower blooms before it withers away and does not bloom again for another 7-10 years. The extremely rare stinky plant's Latin name means "large misshapen penis" because it is so phallic looking. Two are about to bloom near Philadelphia so get your tickets quick if you want to see it!
10,000. That is how many small propane tanks exploded all at once in Missouri last week.
16 kilograms. That is how much plastic was pulled out of the stomach of a dead whale in France.
$31,000. That is how much some students in China got worth of Kentucky Fried Chicken after they discovered a glitch in the restaurant's ordering platform. They were caught and sentenced to prison.
Banned in Bali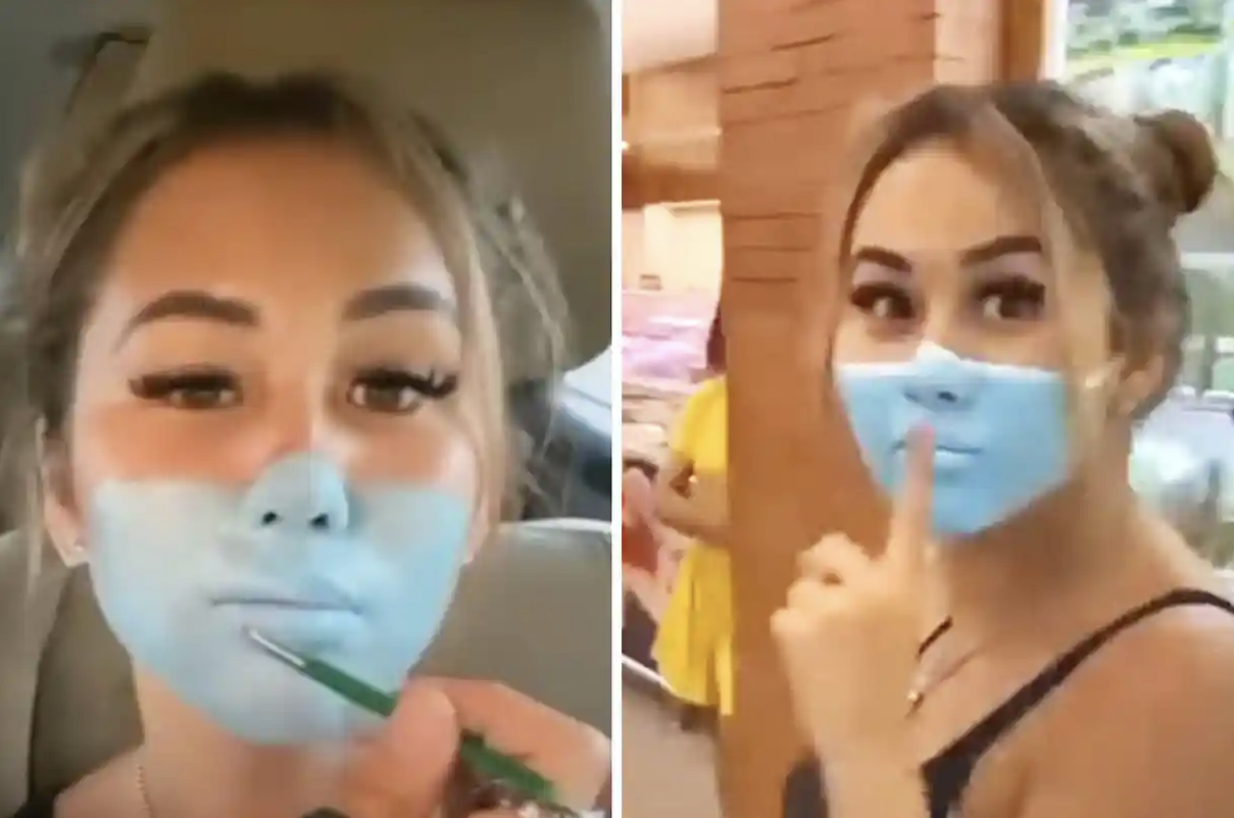 credit: youtube
Bali has an a-hole problem. The island did not close down during the pandemic and the travelers that did come have badly behaved. Now politicians are asking them to show a little respect.
According to The Guardian, pranks have ranked from "a Russian Instagrammer who launched his motorbike off a dock, crashing into the sea. Two YouTube pranksters who fooled a supermarket guard with drawn-on face masks, violating the island's health rules. A couple allegedly filming porn on a sacred mountain."
The government has deported some of the more influential people after they publicized their antics on social media because they are "leaving an impression that Bali is not safe," said Balinese politician Niluh Djelantik. So far this year, 346 tourists violated health protocols and 60 were deported.
Admittedly, the island needs the tourism money because the economy has slumped by 9.3% but is it too much to ask paying customers to show a little stinking decorum and respect??
A Swarm of Bee-Nappings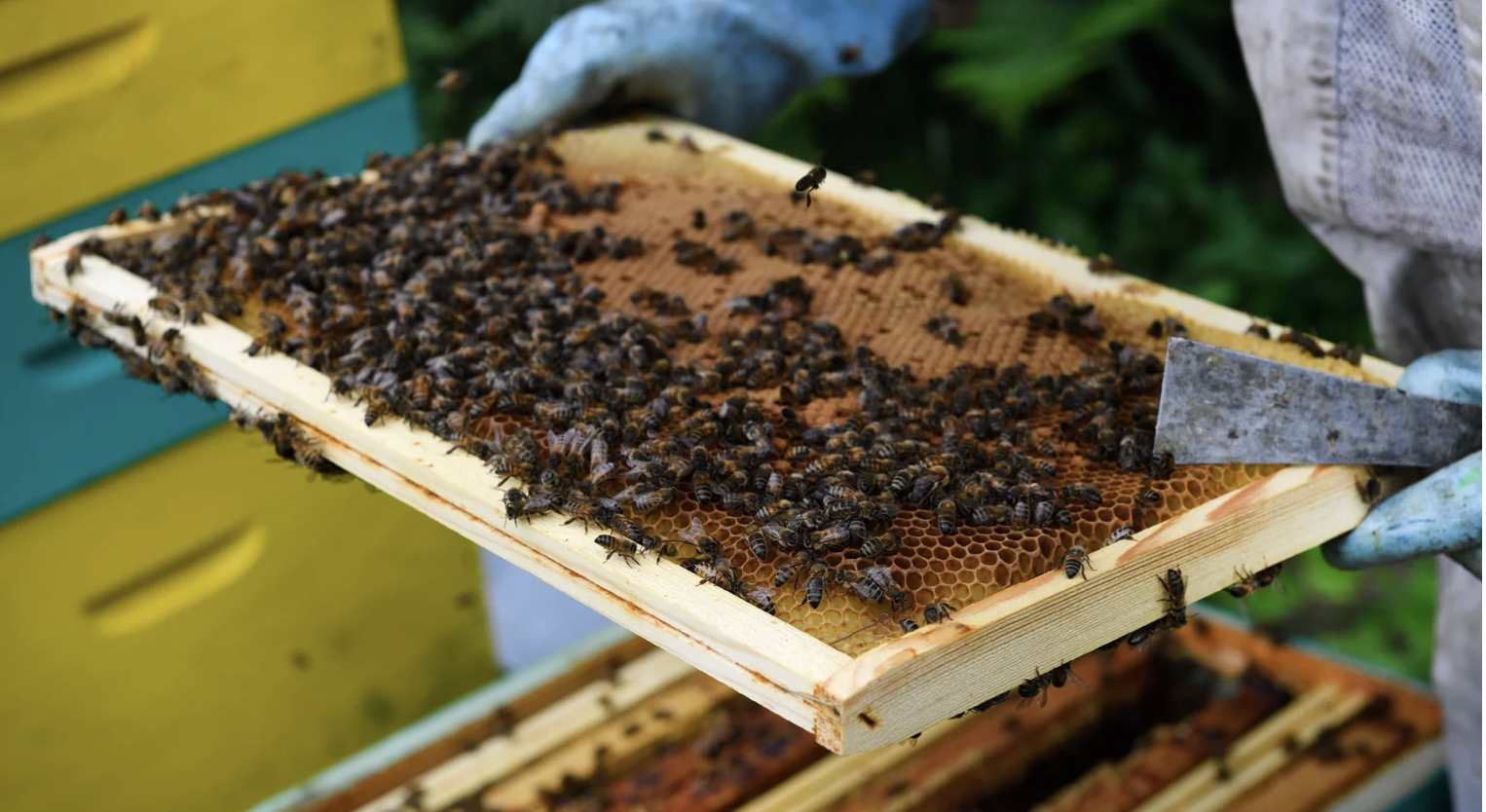 credit: giphy
There seems to be an international network of beekeeper thieves. There has been a sting of bee-kidnapping in Western Europe.
In France, there were 400 hives stolen last year but this year there are already more than 600 hives reported stolen. Beekeepers are waking up at night to find their hive boxes empty so the thieves work stealthily at night. One beekeeper had 25 hives stolen at once! He must be a heavy sleeper.
Many bees in Europe are endangered so they fetch a higher price than ever before. Experts suspect that these hives are sold to novice beekeepers who don't know any better. They're not like pets that can be easily tracked or chipped. Beekeepers are now being encouraged to install better security on their buzzing friends.
Share The Love
Become a friend of Morning Invest by sharing this newsletter with someone you love.
When you do give you actual rewards that'll make everyone jealous.