| TOGETHER WITH | |
| --- | --- |
Happy Monday. And a happy Martin Luther King, Jr. Day! Congress designated this federal holiday as a "day on, not a day off" to encourage us to add a little MLK-inspired service in with our Netflix binges today.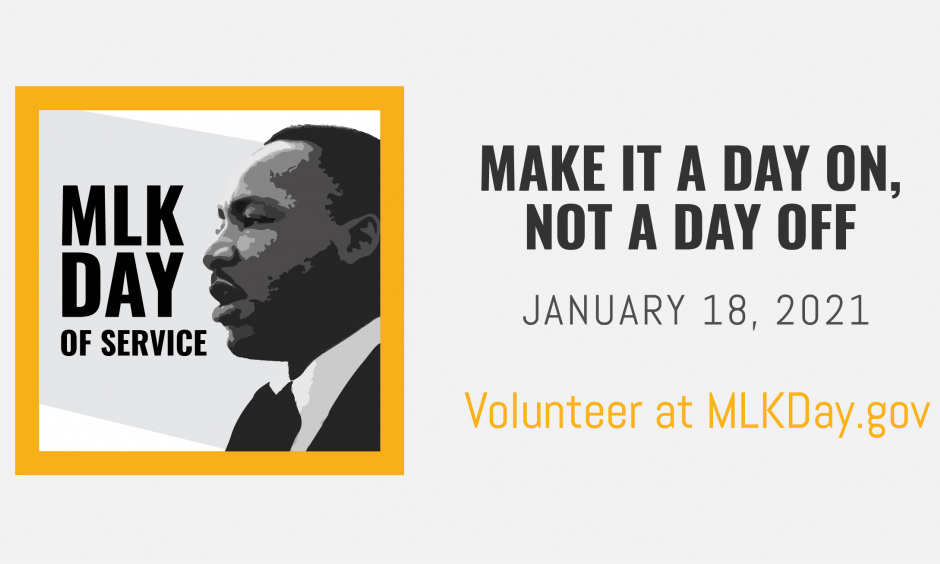 credit: doi.gov
In Case You Missed It.
⚖️ California Governor Gavin Newsom denied parole for Senator Robert F. Kennedy assassin Sirhan Sirhan.
🇳🇬 Nigeria lifted its Twitter ban and Nigerians didn't really care.
🗳 The U.S. Senate will hold a vote Tuesday on voting rights legislation, and it is not looking good.
🌋 A massive underwater volcano erupted in Tonga in the South Pacific Saturday, causing a four-foot tsunami.
🚨 Four people at the Beth Israel Congregation in Colleyville, Texas were held hostage for almost 11 hours Saturday. All hostages made it out safely and hostage-taker Malik Faisal Akram, a British national, was killed by the FBI.
🐷 The man who received the first-ever pig heart transplant stabbed someone seven times in 1988, which led to the victim's death. This circle of life does not move us all.
Poll Of The Day:


We'll share the poll results on today's live show at 9AM Eastern.
Covid Update:
| | | | |
| --- | --- | --- | --- |
| | Bitcoin | $42,872.29 | |
| | | | |
| --- | --- | --- | --- |
| | Ethereum | $3,265.20 | |
| | | | |
| --- | --- | --- | --- |
| | Cardano | $1.52 | |
| | | | |
| --- | --- | --- | --- |
| | Doge | $0.1699 | |
| | | | |
| --- | --- | --- | --- |
| | Solana | $143.71 | |
| | | | |
| --- | --- | --- | --- |
| | Luna | $82.94 | |
*Stock data as of market close, cryptocurrency data as of 5:00am ET.
Markets: The U.S. markets are closed in observance of the MLK Jr. holiday. Bitcoin is showing relative bull strength as it continues to be rangebound. Cardano saw massive gains and Dogecoin couldn't keep the Elon Musk tweet bounce going from last week.
The Lead: But He Made Me Do It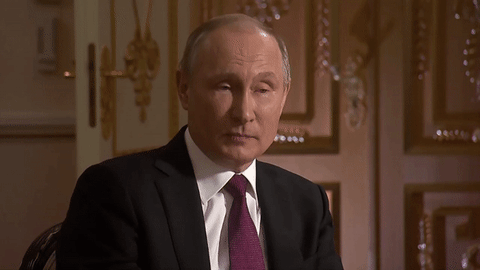 credit: giphy
Russia is preparing to paint a righteous picture in Ukraine.
The Picture
Call it the "they made us do it" defense. National Security Advisor Jake Sullivan says that U.S. intelligence shows that "Russia is laying the groundwork to have the option of fabricating the pretext for an invasion."
Russia is organizing to make it look like they were attacked by Ukraine. Then Russia would have NO CHOICE but to invade the country, right? I mean, who could blame them???
Cyberattack
Russia might want to look like it's on the defensive, but it also may be going on the offensive. Government websites in Ukraine were hit with a cyberattack Friday that warned the people to "be afraid and wait for the worst." Ukraine thinks Russia was behind the attack, but that is still being investigated.
Whether Russia goes offense or defense, tensions are nearing a breaking point, and time seems to be running out for a peaceful solution.
Inaccessible Covid Tests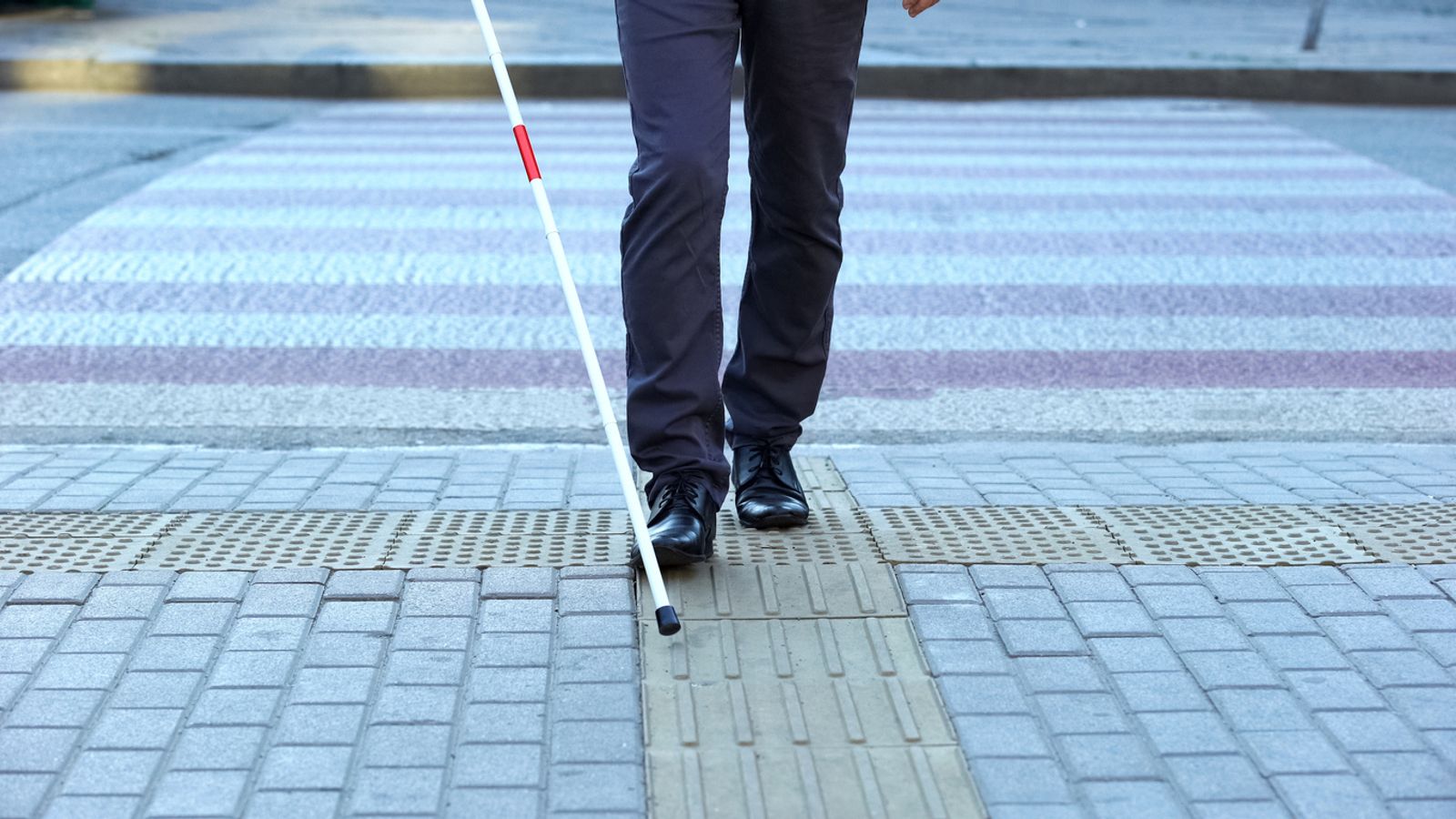 credit: skynews
Blind people are running into extreme barriers when trying to access Covid tests.
If they can't walk to a testing site, they risk infecting their ride or other passengers on the bus. And those at-home Covid tests? Blind people need not apply.
Sure, they can get them. But can they use them? At-home tests usually involve dropping liquid into a tiny space that can't be touched. And there is no Braille to be found, on instructions or results in many countries.
There are some possible answers, though none of them are cheap or private. The private answers are all future answers right now, including results delivered through a smell or temperature change.
But for now, many blind people are quarantining even though they might not have to. This is a huge problem we should have already solved, no?
Men, Let's Talk About The Testosterone Crisis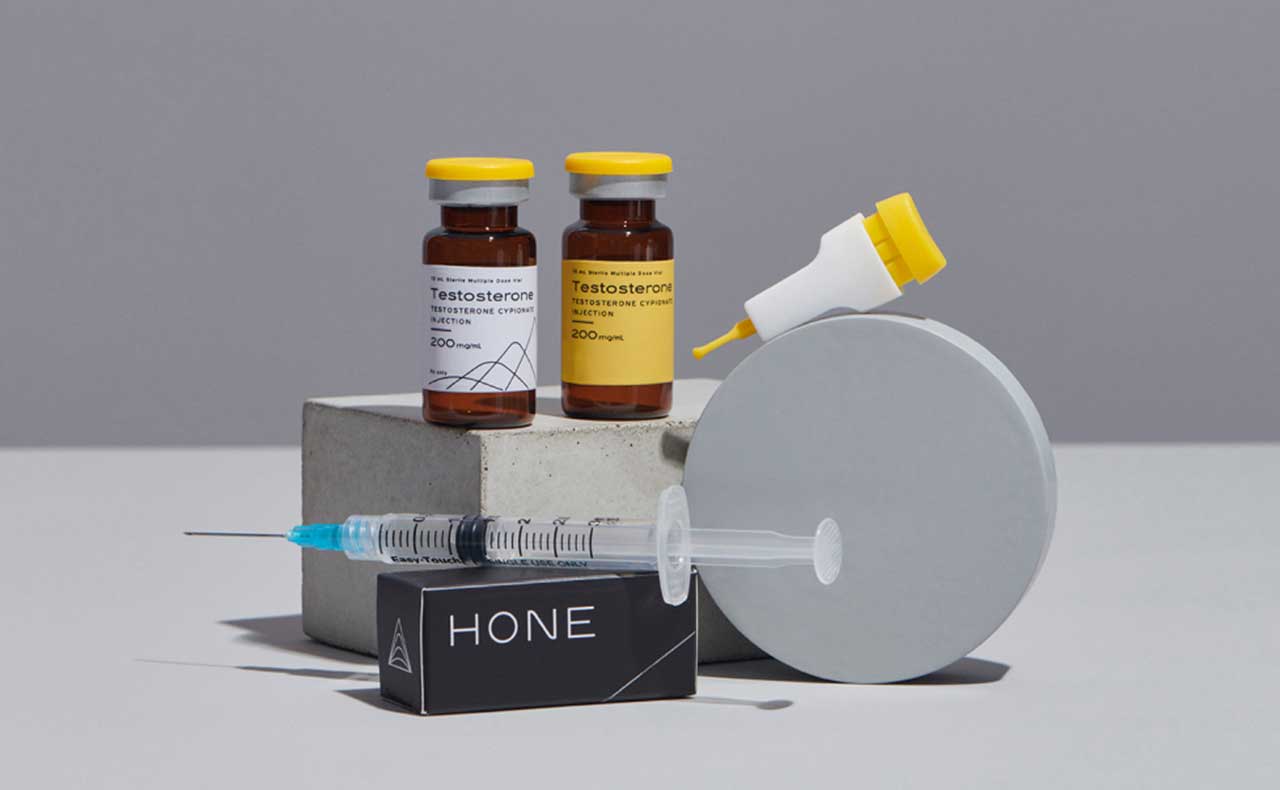 Did you know testosterone levels have decreased substantially over generations––our father's generation had testosterone levels that were 25% higher than ours today.
HoneHealth is a comprehensive hormone optimization clinic that helps men get back their energy, focus, libido, and muscle mass by addressing low testosterone. The best part is you can try it at home and do it yourself. HoneHealth offers at-home biomarker testing, in-depth physician video consults and FDA approved medication delivered straight to your door. Since it launched in 2020, Hone has helped thousands of men.
The thing is, this is not our fault, there are many factors such as environmental changes that are affecting our generation. Today, 30 million men in the US have low testosterone that is affecting their daily lives.
Order Hone's easy to use at-home assessment test today to learn your testosterone levels.. For a limited time only Morning Invest readers get the at home testing and a doctor consultation for only $45. Go to honehealth.com/invest to take advantage now.
Breakthrough for Multiple Sclerosis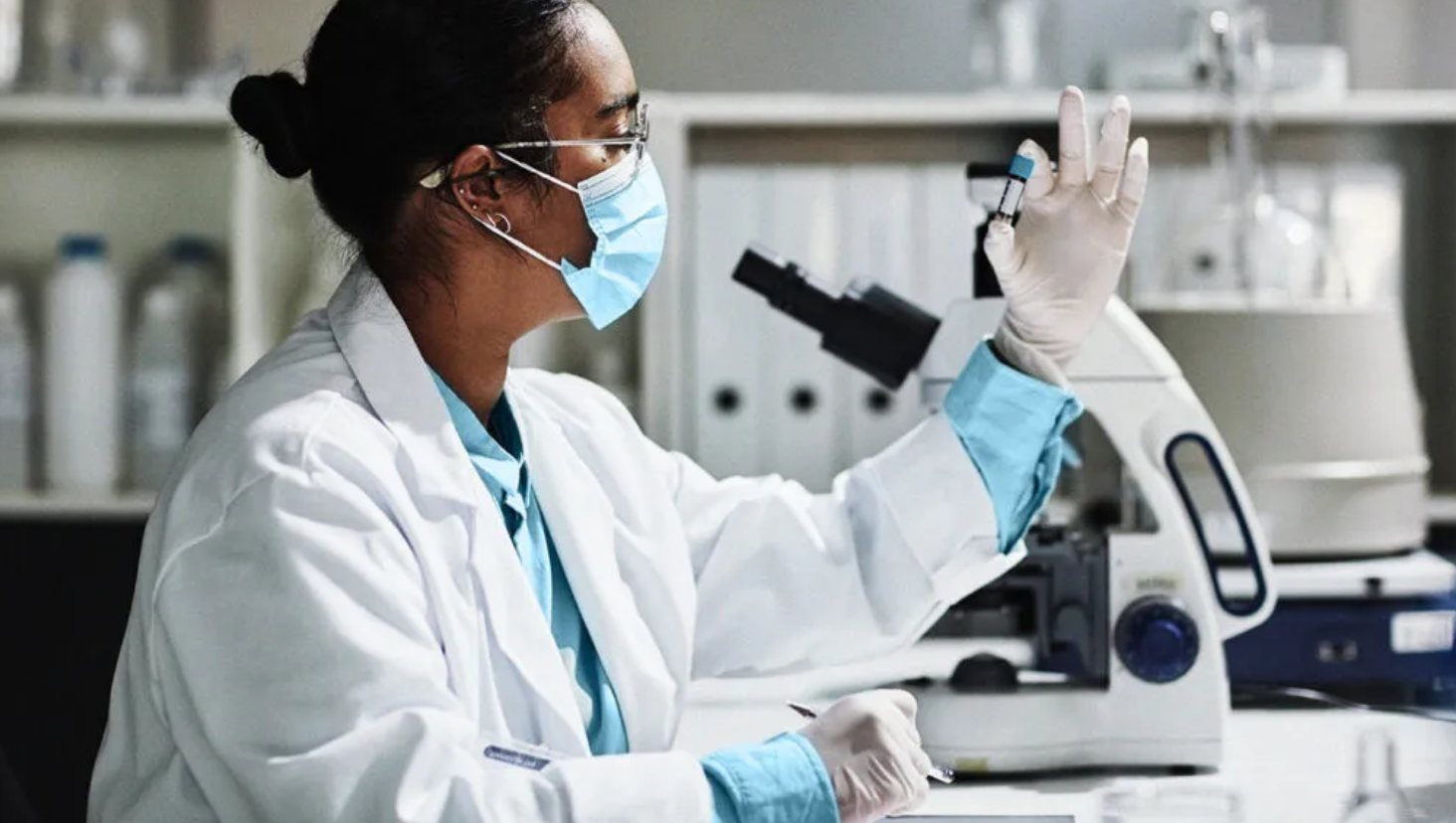 credit: getty
Multiple Sclerosis may have a prerequisite.
A new study shows that the very common Epstein-Barr virus could be a trigger for Multiple Sclerosis (MS). Epstein-Barr sometimes shows up as mono in teenagers, and about 95% of adults have had it.
Thankfully, not everyone who has Epstein-Barr ends up with the potentially debilitating MS, and Epstein-Barr isn't the only thing that leads to MS. But this and other studies show that Epstein-Barr is very likely the first trigger, and Dr. Ruth Dobson, a neurology professor at Queen Mary University of London, says that's a really good thing to know:
"This is a disease we can't cure and even with our best treatments, in the progressive phase people do still get worse," Dobson said. "So, to be able to prevent or have a window into how we might be able to prevent or stop people from getting this disease in the first place would be amazing."
Nobody knows why or how yet, but we at least have one of the whats!
What Are You Wearing to Dinner?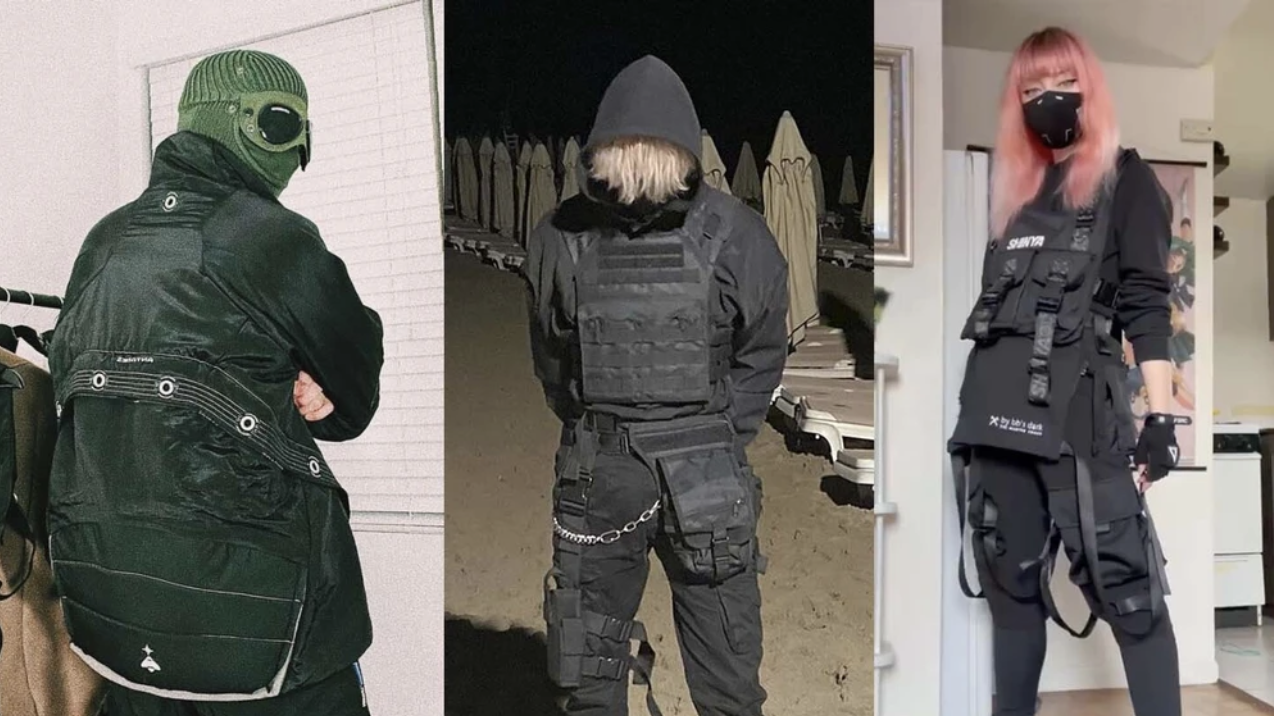 All the cool kids are going apocalypse-chic.
Warcore, techcore, and darkcore fashion are all about dressing to impress… upon everyone how close we are to the end. The doom dress includes cargo pants, combat boots, utility belts, and, of course, surgical masks. (Thanks, Covid!)
Warcore is, by far, the scariest of this trend, especially in these dark times. The style includes tactical masks, bulletproof vests, and chest rigs. People who dress in warcore are faced with suspicious reactions and police searches when they go out in public, so it's mostly white people who can afford to risk this style.
But those suspicious reactions could be because the style is hitting a little too close to home. Pandemic, politics, racial injustice… Things are getting tense in this world. Maybe warcore is a glimpse into our future.
News By The Numbers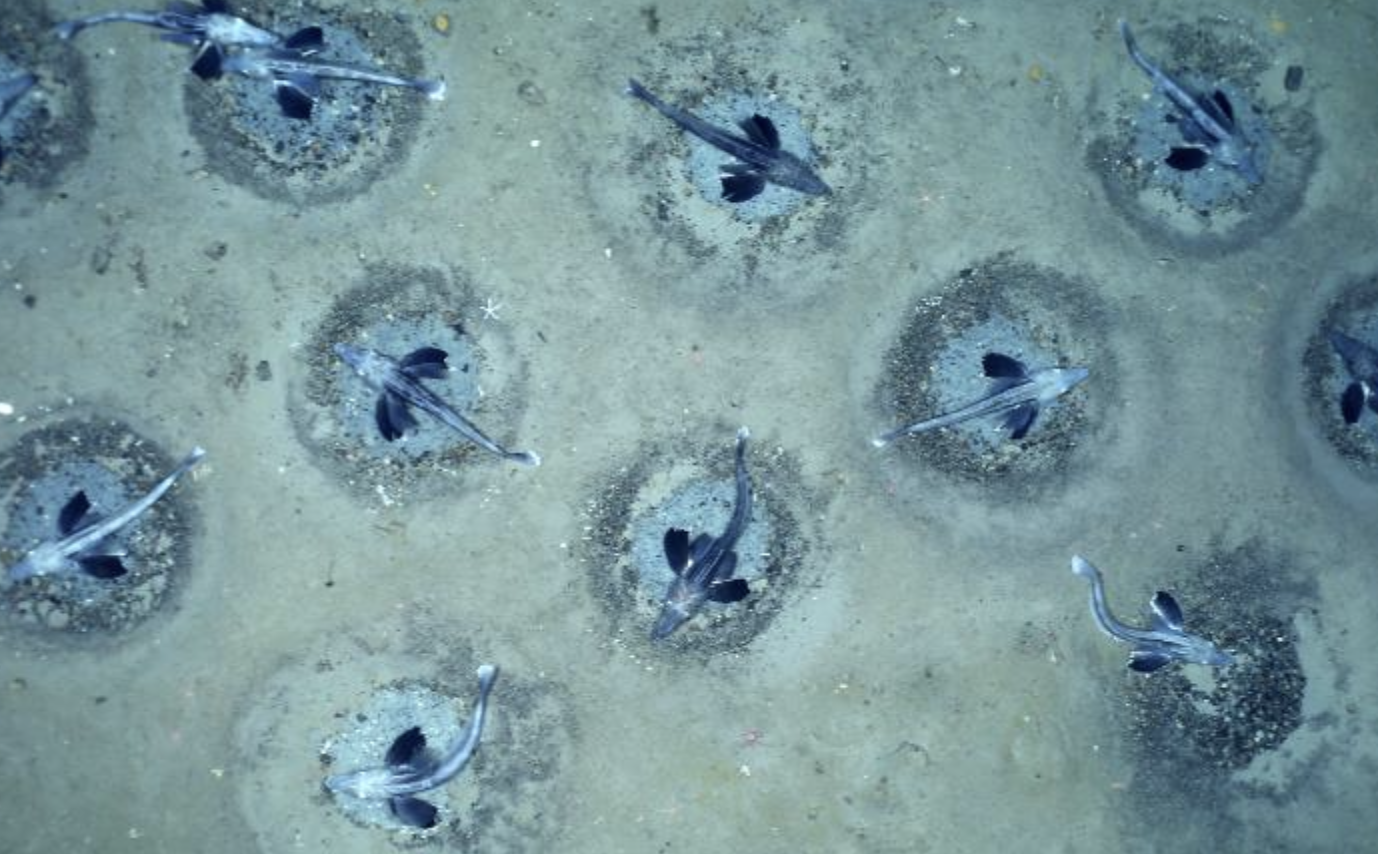 60 million. That is how many fish were discovered beneath the ice of Antarctica's Wendell Sea. The icefish breeding colony is believed to be the largest in the world.
1,715. That is how many members of the U.S. Congress owned enslaved people from the 18th through the 20th centuries, according to the Washington Post.
33%. That is how many small businesses in the U.S. lost revenue in the week ending January 9, the most since February 2020. OMICRON!!!
70 years. That is how long French dressing has been monitored by the U.S. FDA. Last week, the agency announced it would no longer regulate the dressing.
What's Trending?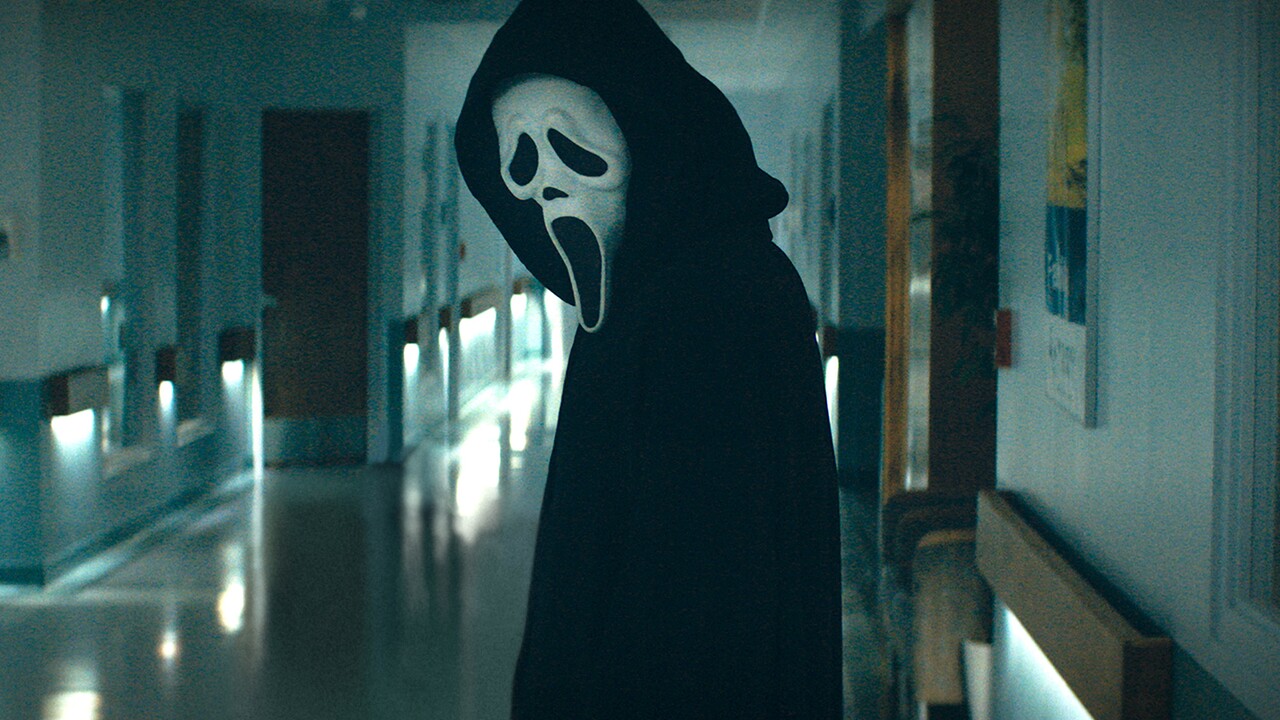 credit: paramount
Scream 5 is trending because the movie premiered Friday and spoilers for the movie are out. (SPOILER LINK!)
"Save America" is trending because former President Donald Trump's Save America tour stopped in Arizona for its first rally of 2022.
Olivia Culpo is trending because American Airlines apparently told the model to "cover up" before boarding a plane even though she was fully dressed.
Today's Live Show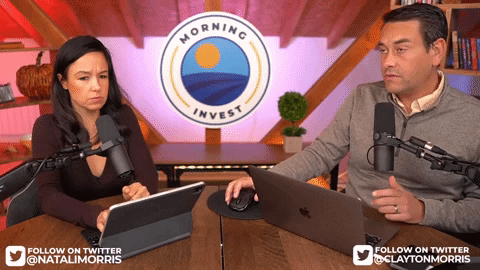 MORNING INVEST LIVE AT 9AM EST
Join us on today's live morning show. We'll be analyzing the supply chain shortages as grocery stores are running low on supplies. Plus we're looking at how elites partied and broke covid rules while regular citizens were forced to lockdown. Click here to RSVP and I'll see you at 9 AM Eastern.
Share The Love
Become a friend of Morning Invest by sharing this newsletter with someone you love.
When you do, we don't just give you a pat on the back and say, "Well done old sport." We give you actual rewards that'll make everyone jealous.