| TOGETHER WITH | |
| --- | --- |
Happy Tuesday. It's finally jacket weather. Dug Grover's out for our morning walk in the rain. He wasn't too happy.
credit: clayton morris
In Case You Missed It.
30 million people have already voted. Texas holds the early voter record with four million votes cast.
Barnes and Noble warned customers of a massive cyberattack that exposed customer's personal data, but not financial data.
Five minks in Utah have tested positive for Covid.
Coronavirus Update:  Total confirmed U.S. cases as of 1:30 a.m. ET: 8,214,755 — Total deaths: 220,133 — Total recoveries: 3,272,603
Moderna says it may have a Covid vaccine approved for emergency use in December if the November trials go well.
 Trump attacks CNN as "dumb b—ards" for continuing to cover the pandemic.
In Today's Newsletter:
Cell phones on the moon
Russian hackers indicted for election interference
The biggest video game of the year
CONFIRMING LOAN

Program

Rate

Change

APR

Change

30 year
3.01

%

 0.00%
3.07

%

 0.00%

15 year
2.78

%

 0.09%

2.89%

 0.09%
Lead Story: Stimulus On Life Support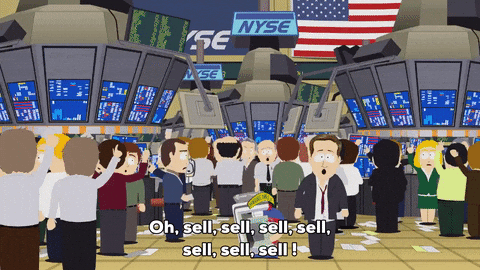 credit: giphy
The stock market had another wild mood swing on Monday, falling over 400 points. Experts say that this is due to the lack of a new stimulus package.
House Speaker Nancy Pelosi gave the White House a deadline of today to reach a deal but so far no deal has been reached. What happens if today comes and goes? Probably nothing. It's not like lawmakers can't keep trying. They certainly can but will they?
Meantime, joblessness persists and lockdown measures are popping back up in places with rising case numbers. A Wisconsin judge has upheld the restrictions on bars, restaurants, and indoor spaces to 25% capacity.
Operation Sandworm
credit: wsj
The Federal government unsealed six indictments of Russian hackers that are known to be the most formidable in the world. They are known as Unit 74455 but called Sandworm by government officials who have been tracking them since 2015.
The indictment accuses the men of interfering with the 2016 Presidential election, interfering with Ukraine's energy grid, email servers in France, the Olympics, and a hospital system in Pennsylvania, just to name a few of their malicious operations. The list goes on.
While the Trump administration has been unwilling to admit Russia's interference with the 2016 election, these documents show that law enforcement still very much believes this happened and is happening.
These six men are unlikely to ever come to the US to face charges.
So why do this just days before the election? Perhaps law enforcement worried that this investigation could be buried forever if the election goes a certain way. This is a terrifying prospect.
Sponsor: Outlet Finance
How about some free money just for opening an Outlet account? Yep, just follow the instructions below.
With the government printing money like it's going out of style and the U.S. dollar dropping every day, what if you could get a 6% interest return on the money in your savings account? You'd probably just laugh and say that's not possible. Enter our friends over at Outlet. They have an amazing savings account alternative with a 6% interest rate right now! Outlet is unique because your savings are backed by cryptocurrency which trades at a much higher rate than anything you'd get in a local bank.
And the best part is you'll get free money in your account if you sign up for free right here. You can open an account with any amount of money you want. I started mine for only $100.
To take advantage of this amazing interest rate and get free money deposited in your account, sign up here for Outlet.
Can You Hear Me Now?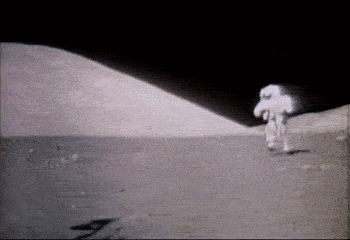 credit: giphy
Nokia has been tasked with building a mobile network on the moon. NASA selected the Finnish company to build out this network for the 2024 Artemis mission to return humans to the moon. The plan is to have the mobile network built by 2022.
Nokia's system will give moongoers the ability to communicate with voice, video, as well as allow telemetry, or automatic measurement data, and biometric data exchange.
The network will be built on 4G/LTE, the same network that the rest of us Earthcrawlers get. Why not build it in 5G? Nokia says it wants to use the more tried and tested system and can upgrade to 5G later.
Great. Next can you please fix that dead zone down the street from my house? If it's not too much to ask.
News By The Numbers
credit: daily express
100 million. That is how many downloads Among Us had in Q3 alone, making it the biggest mobile game of the year, and close to the biggest mobile game ever. Downloads were up 600% in August alone. I learned to play it with my kids last night and I beat them both. (They are 8 and 10 years old). So I've got that going for me.
600. That is how many companies have pledged to give employees time off to vote, a result of the efforts of a nonprofit company called Time to Vote.
27,000. That is how many bike pedals are being recalled on Peloton bicycles sold between July 2013 and May 2016.
More Waste Than Ever
credit: wsj
Experts say that 30% more waste has crept into our oceans since the pandemic began.
Some had hoped that the lack of sporting events, concerts, and reduced travel might reduce the use of single-use plastic items. In fact, the opposite has happened. Now MORE food is wrapped in non-recyclable materials or packaged in single-use takeaway containers. We've noticed that our children bring home apples and bananas from their lunch service wrapped in plastic. A banana wrapped in plastic!!! A banana COMES wrapped! They wrap the oranges too! These are fruits that have their own natural zip lock bag to begin with. But I digress.
And let's talk about single-use face masks. Many of those are ending up on the streets and in the ocean, where animals mistake them for food because they float like jellyfish and are harmed when they try to eat them.
"There's 129 billion facemasks being made every month — enough that you could cover the entire country of Switzerland with facemasks at the end of this year if trends continue," says Dave Ford, founder of the environmental literacy organization SoulBuffalo and the Ocean Plastics Leadership Network.
Materials that can be recycled may not be because cash-strapped municipalities may cut the budget for recycling programs.
Ford's company pushes large companies to publish data about their use of plastics and pledge to reduce. You can do your part by reducing your single-use items and properly disposing of them when you do use them.
Share The Love
Become a friend of Morning Invest by sharing this newsletter with someone you love.
When you do, we don't just give you a pat on the back and say, "Well done old sport." We give you actual rewards that'll make everyone jealous.
Hit the button below to learn more and access your Reward Dashboard.