| TOGETHER WITH | |
| --- | --- |
Good Thursday Morning. Remember if you grab one of our mugs or hoodies in our store have someone snap a picture and send it to us at:
[email protected] and we'll feature you on our live morning show. Be sure to include your name and town like Paul did from Verona, PA. Thanks Paul!
In Today's Newsletter:
Iran is interfering in our elections
Older Americans face higher unemployment
Scientists solve a burning dinosaur mystery
CONFIRMING LOAN

Program

Rate

Change

APR

Change

30 year
3.07

%

0.07%
3.14

%

0.07%

15 year
2.84

%

0.15%

2.95

%

0.15%
The Pope Confesses
credit: getty images
The Pope has come out in support of same-sex unions, signaling a major departure from the Catholic Church's anti-gay stance.
The Pope was featured in a documentary on Wednesday in which he said this of same-sex couples: "They're children of God and have a right to a family. Nobody should be thrown out, or be made miserable because of it."
This is not full-blown marriage we are talking about. Civil unions are partnerships with fewer rights than marriages but it is an important baby step for the Catholic Church. Not for Pope Francis though. He endorsed gay marriages when he was an archbishop in Argentina and has long-since been known as a progressive and tolerant leader. Despite his words, the Catholic church has not officially changed its stance against gay marriage.
Sponsor: Morris Invest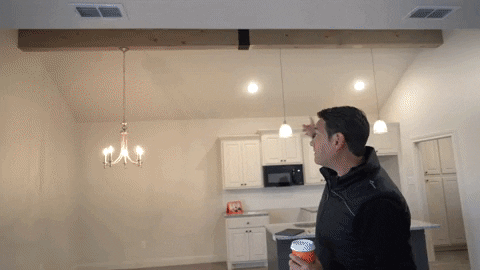 We all know real estate investing is the number one way to build wealth but many people don't know how to get started. Enter Morris Invest, a full-service real estate investing team. After you book a 30-minute call with Morris Invest they'll build a customized approach to buying your first rental property. And before you ask, yes they have financing built right in.
And did you know that under The Cares Act you can even use part of your IRA or 401K plan to use as a downpayment. There are endless ways to get started.
Imagine creating monthly cash flow from a new construction rental property. You can because the tenants are already living in the property and fully managed by their great property management teams. Visit their website today and see what Morris Invest can do for you. They've got a great video on the front page too!
Interfering in U.S. Elections
credit: fox news
The FBI said that Iranian intelligence is interfering with the US election, most recently by sending an email campaign to Florida voters.
The campaign claimed to be from the Proud Boys group – the White Supremacist one, not the gay one. It demanded that Democratic voters switch to the Republican Party. Neither Proud Boys group was actually responsible for this email, according to the FBI.
A spokesperson for the Iranian Mission to the U.N. denied this accusation.
"Unlike the U.S., Iran does not interfere in other country's elections," said Alireza Miryousefi.
This is the second time in a week that the FBI has asserted foreign interference just ahead of the election and there are many ways to interpret this. The agency could be desperate to release its findings out of fear of being silenced due to the election outcome. The agency could also be trying to affect the outcome with this timing. Both things could be true and it is agonizing to live in a government where we just can't be sure.
News By The Numbers
credit: Michael Talley
$30,000. That is how much a man in Texas spent retrofitting an old ambulance to turn it into a home with a king-size bed, 42-inch TV, and rooftop deck.
$8 billion. That is how much Purdue Pharma, the maker of OxyCotin, will pay in fines after being charged criminally for its role in the opioid crisis. The company will also shut down as a result.
$8.7 billion. That is the revenue that Tesla reported for Q3 in its earnings call on Wednesday, putting the company on track to hit its first-ever profitable year.
75%. That is how many residents in Venezuela have reported eating less this year, which experts say could mean that the pandemic has exacerbated the country's hunger problem.
Politics: The Final Countdown
credit: getty
As of now, it appears we will have a Presidential debate tonight between President Trump and Vice President Biden. The event is scheduled for 9 p.m. Eastern in Nashville, Tennessee.
The debate will run for 90 minutes without commercial interruption and be moderated by NBC News' Kristen Welker, and God bless her for signing up for this!
While these two dudes talk it out, the pandemic persists, and no stimulus or Covid relief bill is to be found. The stock market ended nearly 100 points lower as a result of the government's inaction.
Unemployment Hits Older Americans Harder
credit: ap
The pandemic seems to be affecting older workers harsher than younger workers, according to a new study.
Workers 55 and older were the first to lose their jobs and the last to be hired back. This is not usually the case during a recession. Usually, older workers enjoy lower unemployment rates, presumably due to their seniority in a company.
This pandemic has proven just the opposite with older workers maintaining a 1.1% increase in unemployment rates over mid-career workers, according to the study by New School University in New York.
The Mustache Goes Viral
Sam Elliott credit: sundance institute
People are freaking out about actor Sam Elliott's voice in a new Joe Biden ad – in a good way. The ad is being aired during the World Series and NFL games. Elliott's voice is about as American as apple pie and the ad has gone viral since its Tuesday release.
At the same time, the Biden campaign has taken down an ad featuring a man who claimed to be a struggling bar owner but was later outed as a wealthy tech investor in Ann Arbor. The Biden campaign set the ad to private and the investor set his Twitter account to private after this was pointed out.
Share The Love and Get a Mug
Become a friend of Morning Invest by sharing this newsletter with someone you love.
When you do, we don't just give you a pat on the back and say, "Well done old sport." We give you actual rewards that'll make everyone jealous.
Hit the button below to learn more and access your Reward Dashboard.