| TOGETHER WITH | |
| --- | --- |

Happy Wednesday. Burger King Austria celebrates Pride Month by offering the "Pride Whopper," featuring "two equal buns." So… either two tops or two bottoms. It is unclear if they are donating any profits to LGBTQIA+ organizations.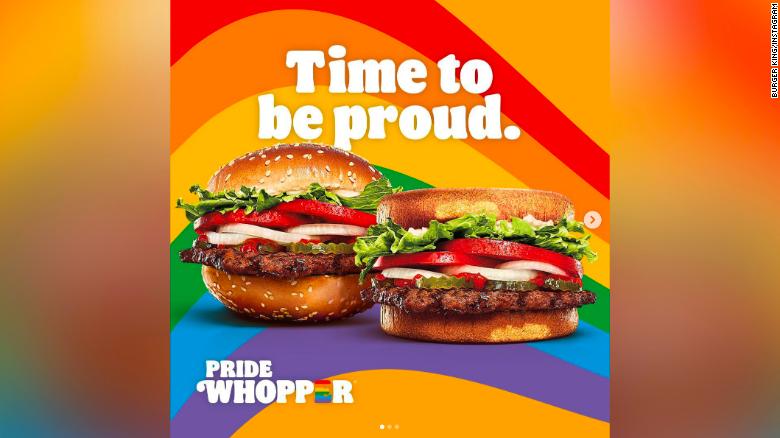 credit: burger king
In Case You Missed It.
🚨 Gas prices hit a new record high across all 50 U.S. states on Tuesday.
⚰️ New York is close to green-lighting the composting of human bodies, which is very good news for the Earth.
🔌 The European Union is uniting everyone under one universal cord! Officials agreed to a new rule requiring a universal charging cord for all small- and medium-sized electronic devices, starting fall 2024. Plenty of time to stock up on USB Type-C cable, because that is ALL E.U. CONSUMERS WILL NEED!
🏛 The U.S. Justice Department charged the leader of the Proud Boys and four associates with seditious conspiracy for their roles in the January 6 attack.
Coronavirus Update: 😷
Beijing started slowly opening back up Monday, lifting restrictions on restaurants and offices.
Cities in China are offering free vaccine insurance to seniors in an attempt to overcome doubters and raise vaccination numbers.


| | | | |
| --- | --- | --- | --- |
| | Bitcoin | $30,422.47 | |
| | | | |
| --- | --- | --- | --- |
| | Ethereum | $1,800.71 | |
| | | | |
| --- | --- | --- | --- |
| | Cardano | $0.6342 | |
| | | | |
| --- | --- | --- | --- |
| | Dow | 32,915.78 | |
| | | | |
| --- | --- | --- | --- |
| | S&P | 4,121.43 | |
| | | | |
| --- | --- | --- | --- |
| | Nasdaq | 12,061.37 | |
*Stock data as of market close, cryptocurrency data as of 5:00am ET.


The Lead: Must-See TV For Some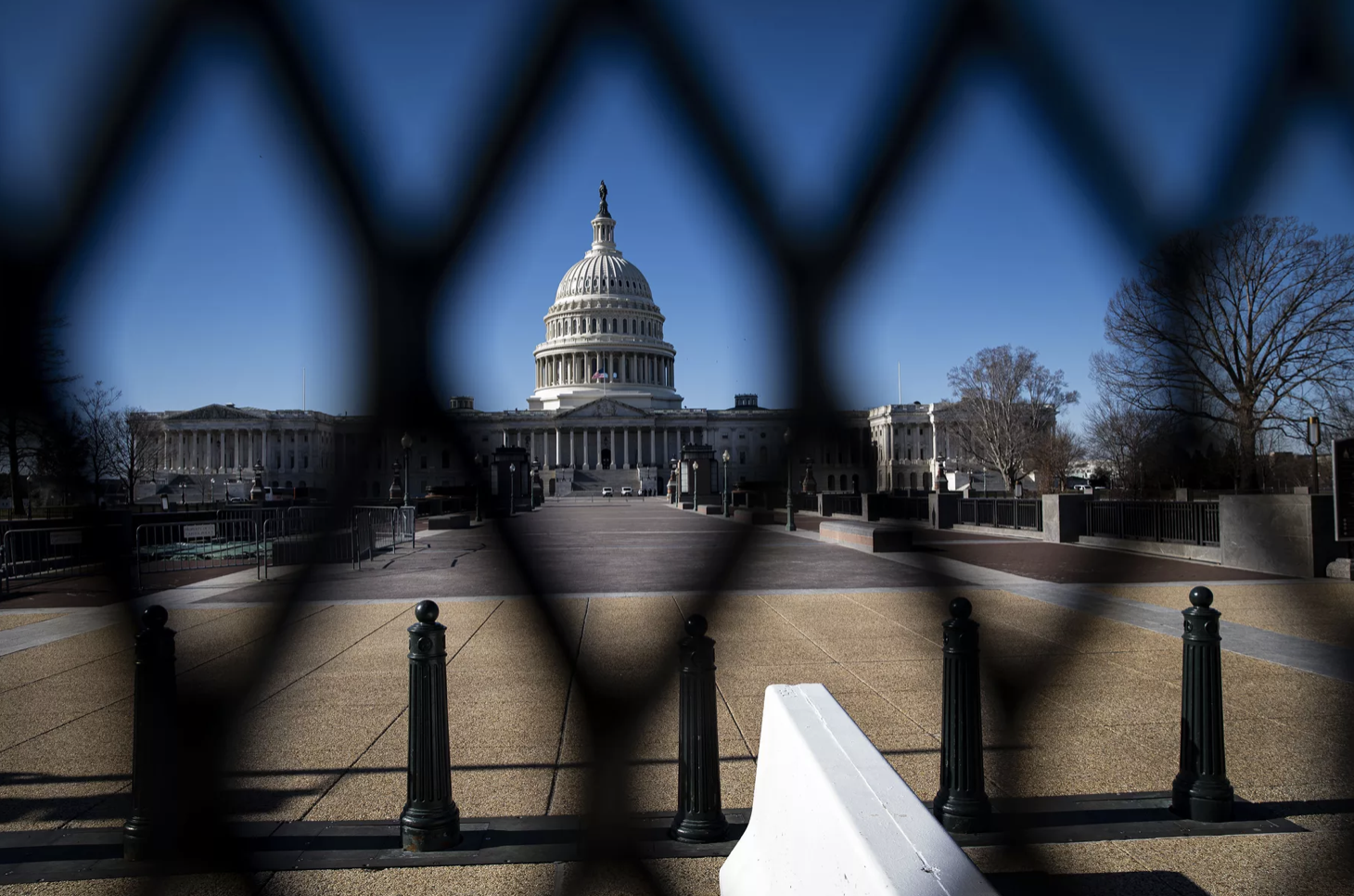 credit: getty
Tomorrow night, live on Primetime: the January 6 hearings!
That's right. The House committee investigating the January 6 attack on the U.S. Capitol is going public Thursday night. The committee even hired, with your tax dollars, a former ABC 'Good Morning America' producer to "produce" the show and "make it more interesting." Will you be there?
The Hearings
The six televised hearings scheduled in June will feature the findings the committee reached during its year of investigating former President Trump's role in the attempted coup. During that year, the committee combed through loads of evidence, including 125,000 documents, depositions and interviews with more than 1,000 people, tons of text messages, and tips from the tip line.
The first hearing is scheduled for 8 p.m. ET Thursday on most networks. The second will be Monday, June 13 at 10 a.m. ET.
The Audience
It is unclear how many people will tune in to these hearings. As we all know, this is an entirely different world from the 1973 Watergate sessions world. The three TV channels that existed back then cut regular scheduling to broadcast the deliberations live during the day. And then they ran them again at night, because millions were watching.
Aside from the fact that most people will get the highlights solely from memes and TikTok, there is also much more spin these days. People getting their news from one source will hear a largely different story than those who use a different source. Fox is going one step further, choosing not to air the hearing live on Thursday at all. That means Tucker Carlson's opening monologue will go up against the hearing on most other networks.
Oh, for the Watergate days when, as The Guardian says, "TV anchors responded to Nixon's jibes that they were peddlers of 'elitist gossip'—a foreshadow of Trump's 'fake news'—by keeping their commentary to a bare minimum."
The television factor was once a way to capture attention, to make something matter to the country. Will it work again?


Defense Production Act for Solar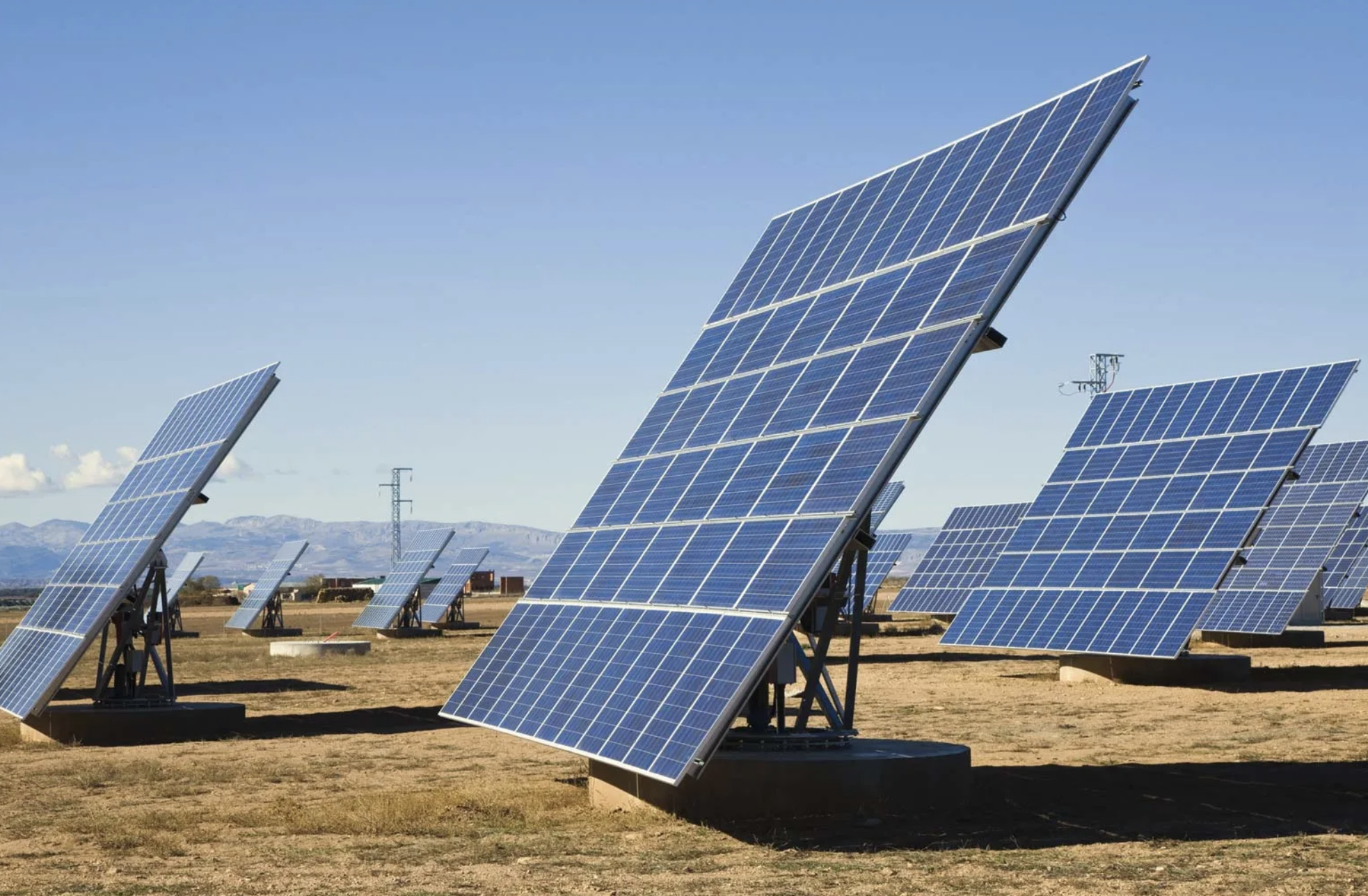 credit: getty
President Biden is taking the U.S.'s sunglasses off.
On Monday, the president announced a two-year pause on solar tariffs for goods imported from Southeast Asia. He also invoked the Defense Production Act (DPA) so the U.S. can build up its own solar system in order to eventually make those imports a thing of the past.
The imports issue is a problem that has recently led to a huge setback for the U.S. and its climate goals. The Department of Commerce is investigating China for trying to work around tariffs by sending solar parts through Southeast Asia. This slowed the U.S. solar industry WAY down, because there is the possibility of retroactive tariffs of up to 250% on the contested goods. A huge $$$ risk. The Solar Energy Industries Association predicted the slowdown could cut solar installations in the U.S. by nearly half through 2023.
This two-year pause addresses that fear, and the focus on a "Made in America" solar system has the potential to erase it forever. There is a super long way to go, though. In 2020, only 3% of solar panels shipped around the world came from the U.S. The DPA should speed things up.
Pushback came quickly, with GOP Senator Pat Toomey saying Biden was "abusing the Defense Production Act." This use of it to increase energy independence seems more in line with what the DPA was meant for than when Biden invoked it to help increase production of baby formula in the country. I don't remember hearing many complaints then.


Most Affordable Watches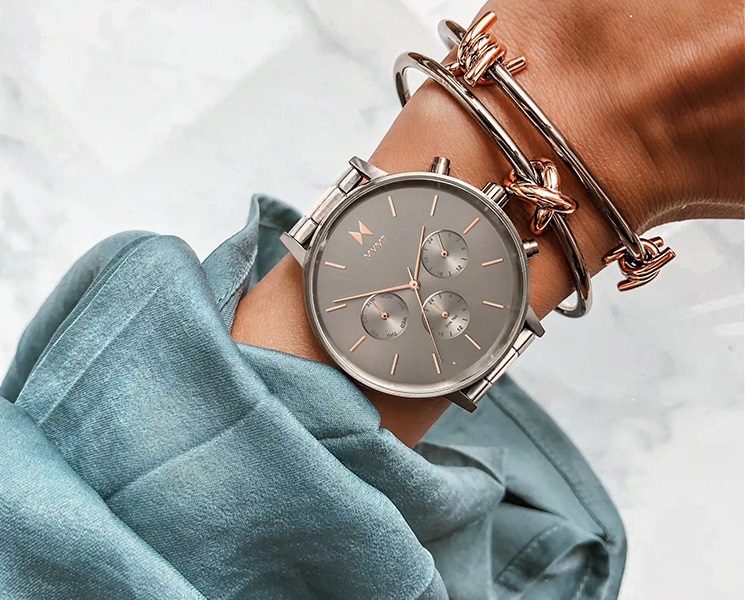 It's almost Father's Day and you can get 40% off sitewide right now at MVMT which is one of the fastest-growing watch brands, shipping to over 160 countries across the globe. And you won't believe how great their sunglasses look too! I wear them every day.
Now MVMT has expanded into blue light glasses that protect your eyes from screens, minimalist jewelry, and more style essentials that don't break the bank, all designed out of their California headquarters. Go check them out today!
MVMT is giving our readers 40% off and free shipping right now if you visit mvmt.com/redacted.


The Shallow End of the Pool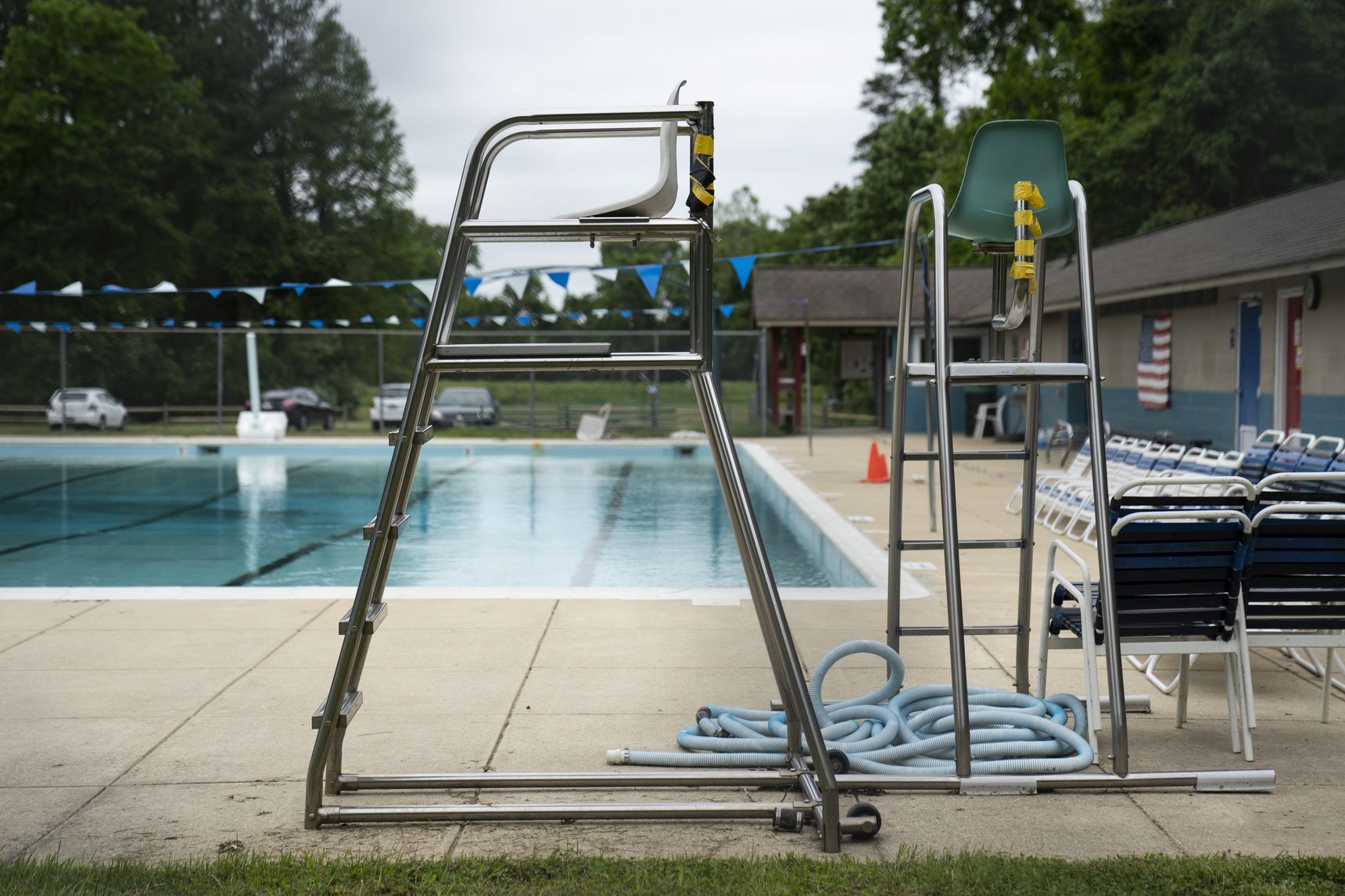 credit: wsj
The labor shortage in the U.S. is spreading to pools.
High school and college kids who usually spend summers life-guarding are apparently doing other things, leading to a lifeguard shortage in the country. Perhaps they are working in a field that might apply to their future careers instead. Or caring for loved ones. Or maybe they just need a summer break.
Due to the shortage, about one-third of pools across the U.S. will stay closed for the summer. This also means a whole bunch of swim classes will be canceled, which is worrisome in a country where almost 900 children die of drowning each year.
The Wall Street Journal reports that cities like Austin, Texas, are trying to entice lifeguards with incentives. Austin is offering bonuses of up to $1,250 and ​​pay from $16 to $19 an hour.
Wait. That's not what they were already getting? Lifeguards save lives! That is literally their whole job! And the average base hourly pay is, APPARENTLY, $10.33. For a frame of reference, I was paid $10.75 an hour as a lifeguard back in 1994.
????
I think we may have found the problem.


D is for Displaced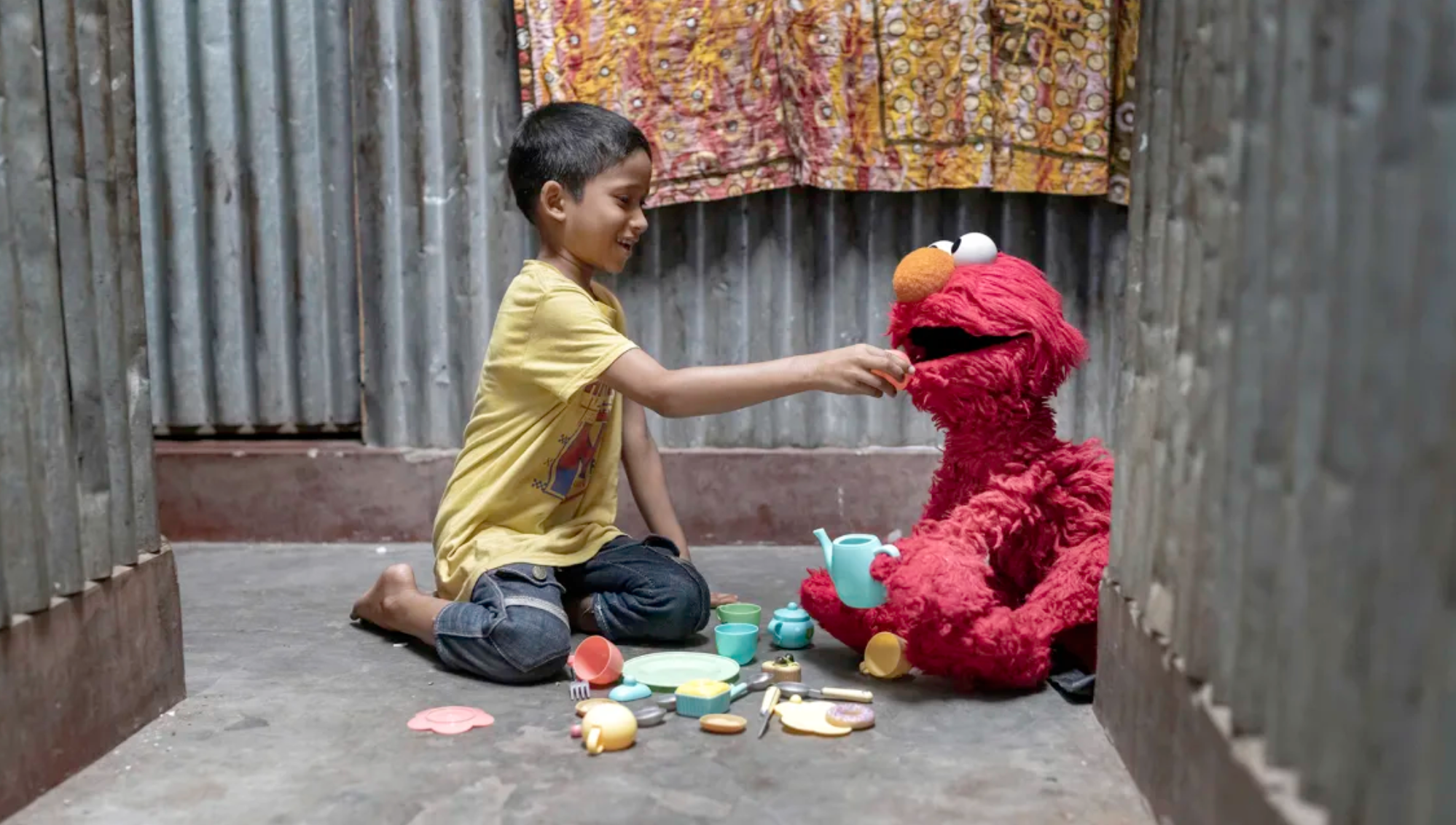 credit: sesame workshop
Sesame Street is saving the world, one muppet at a time.
The beloved children's series is known for offering kids and their families love, acceptance, and "nurturing care." And here they are again, with new multilingual content and resources geared toward Afghan and Ukrainian refugees. The new material is an update to the existing Welcome Sesame program, focused on helping kids and their families through major crises.
According to the Sesame Workshop website, "More than 400 million children live in areas currently affected by violent conflict, and 35 million children around the world have been forcibly displaced. Many have lost homes and loved ones and endured experiences that can create devastating long-term effects on their learning and wellbeing. But children are remarkably resilient, and we know that if they have access to quality early childhood development support, they can overcome adversity and build a brighter future."
Displaced children from Afghanistan and Ukraine might not know how to get many places in their new homes, but many can tell you how to get to Sesame Street. Hopefully this content will lead to some sunny days ahead.


News By The Numbers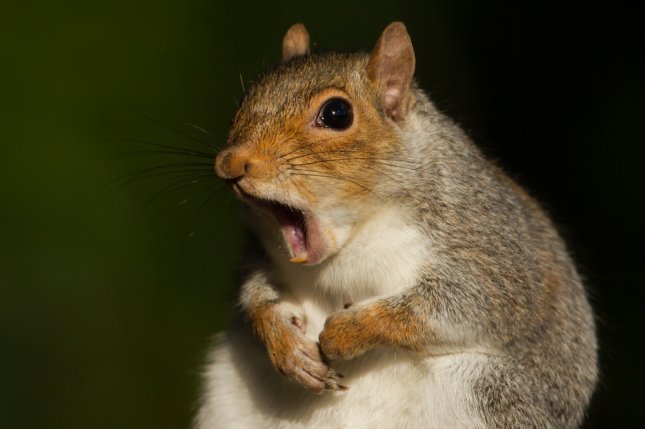 Nearly 4,000. That is how many people lost power in Minnesota Sunday because of a squirrel, whose fate is unknown.
1,019. That is how many cases of monkeypox existed in the world as of Monday, causing the CDC to raise its alert to Level 2. They want travelers to put those face masks back on.
3,300. That is how many workers in the U.K. will participate in the world's largest four-day work week trial. Participants will receive 100% of their pay while working 80% of their typical week during the six-month pilot.


What's Trending?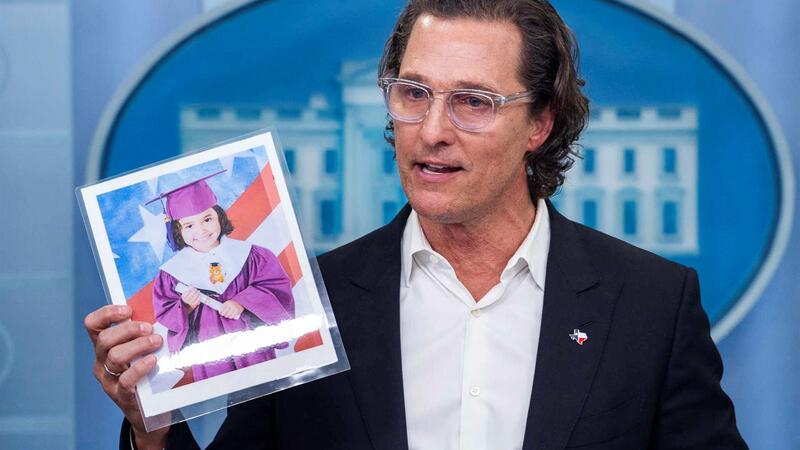 credit: epa
Matthew McConaughey is trending because he made a passionate speech at the White House press briefing and met with lawmakers Tuesday urging gun control. The U.S. actor grew up in Uvalde, Texas.
Boris Johnson is trending because, while the British Prime Minister survived the no-confidence vote Monday, 40% of his own party voted him out. This means his time may be limited.
Prince is trending. Yesterday would have been the U.S. musician's 64th birthday.


Share The Love
Become a friend of Morning Invest by sharing this newsletter with someone you love.
When you do, we don't just give you a pat on the back and say, "Well done old sport." We give you actual rewards that'll make everyone jealous.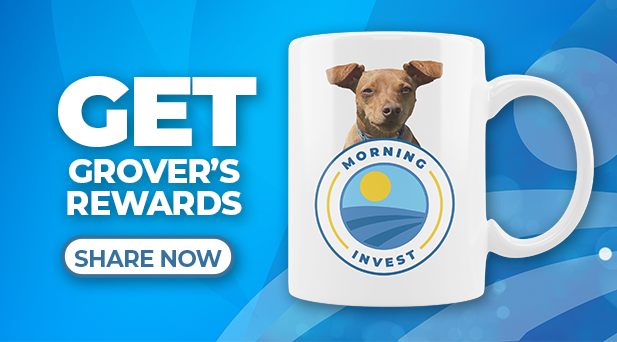 Or copy & paste your referral link to others: