| TOGETHER WITH | |
| --- | --- |
Happy Thursday. It turns out that many of you read this newsletter on your mobile phone which is great but many email clients don't show the pictures we put in the newsletter by default. This is an easy setting to fix. Just go into your settings and click on "load images" in your email settings. That way you won't miss stunning pictures like these.
Snow fell in the Sahara Desert this week and the photographs are stunning.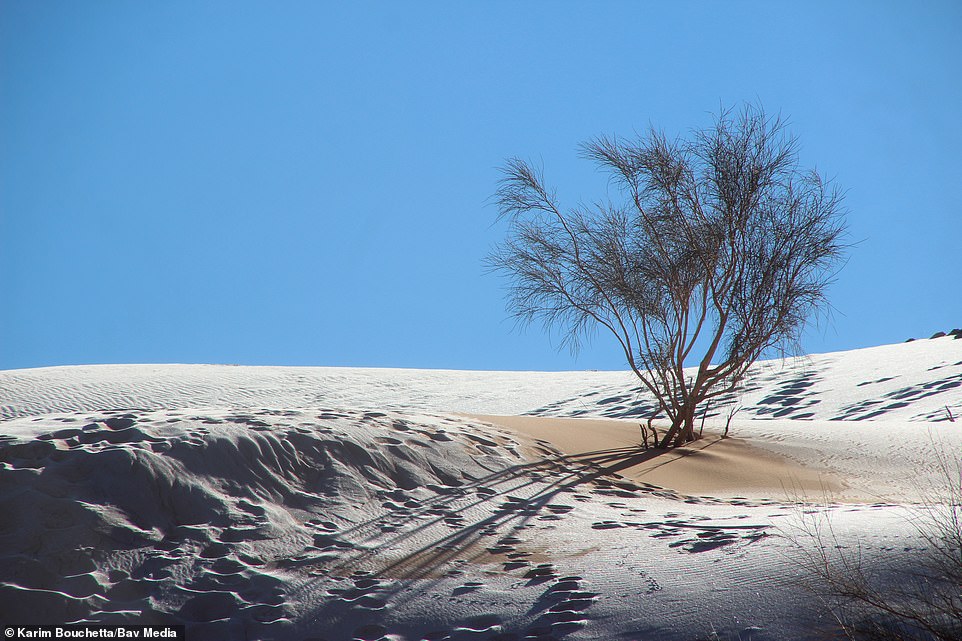 | | | | |
| --- | --- | --- | --- |
| | Bitcoin | $42,071.26 | |
| | | | |
| --- | --- | --- | --- |
| | Ethereum | $3,141.20 | |
| | | | |
| --- | --- | --- | --- |
| | Solana | $137.48 | |
| | | | |
| --- | --- | --- | --- |
| | Dow | 35,028.65 | |
| | | | |
| --- | --- | --- | --- |
| | S&P | 4,532.76 | |
| | | | |
| --- | --- | --- | --- |
| | Nasdaq | 14,340.26 | |
*Stock data as of market close, cryptocurrency data as of 5:00 am EST.
Markets: What goes down must go up, and the crypto market bounced on news that a few institutional investors like Microsoft are going all in on NFT's and Metaverse projects.
In Case You Missed It.
✈️ Several international flights bound for the U.S. were canceled "until further notice" on Wednesday out of concerns for the 5G rollout.
⛷ American Girl Doll released an Asian American doll to combat anti-Asian sentiment. She is an Aspen skier who has the "courage to speak up when faced with xenophobic comments."
🔥 The U.S. has authorized Lithuania, Latvia and Estonia to send U.S.-made weapons to Ukraine in anticipation of a conflict with Russia.
🌎 Researchers say that the Earth's core is cooling faster than previously thought and this could quicken the pace towards uninhabitability.
🧑🏻‍💻 The IRS will start using facial recognition technology for online access.
🥤 Coca-Cola is rebranding. Don't freak out.
Poll Of The Day:
The World Health Organization says that healthy children do not need Covid boosters. Will your kids get one? Click here to take the poll.
Covid Updates:
The Lead: Voting Rights Bill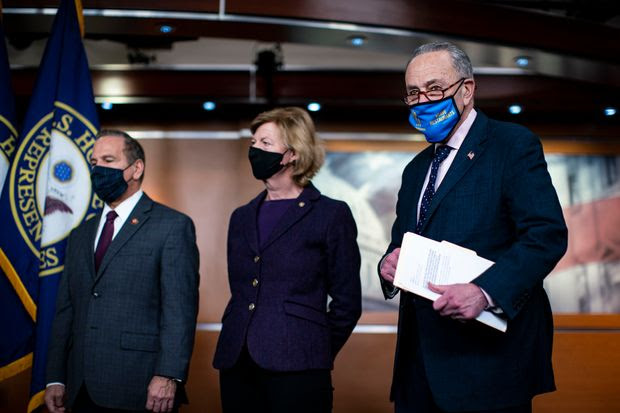 credit: getty
The Senate did not pass a law that would change the filibuster rules, as expected. This means that they will not be able to pass their voting rights legislation, as expected.
The filibuster rules give minority parties the chance to block bills. Most Democrats wanted to change this so that they could pass laws despite Republican opposition but Democratic Senators Joe Manchin and Kyrsten Sinema did not go along with it.
The voting bill therefore failed in the Senate with 49 votes for it and 51 votes against it.
President Biden says that he is "profoundly disappointed" in this turn of events. Today marks one year since his inauguration. In a news conference on Wednesday, the President said that he would have to break up his proposals for healthcare, education and climate change in order to get new legislation passed.
Your Email is Out of Control
There are a few tools that I use every day. Sanebox is one of them. If you told me that I couldn't use it anymore I'd start to cry. Seriously I'd curl up and start to cry.
SaneBox helps me take control of my email inbox so that I only see the most important emails. Everything else is filtered into what they call their SaneLater folders which I check once a day. SaneBox is so smart that it knows what I want and what I don't.
It gets smarter over time. If I find an important email in my SaneLater folder I can drag it into my main inbox and I'll always see it from now on.
Perhaps my favorite folder is the SaneBlackHole. You keep getting that Pottery Barn catalog and you're just so darn sick of it. No worries. Just drag it into your SaneBlackHole and you'll NEVER see an email from them again.
Don't take my word for it, try it for free right now and you'll thank me later. Just click here to try it out. And get a $25 credit towards your subscription.
Note To World Leaders: Stop Wasting Our Time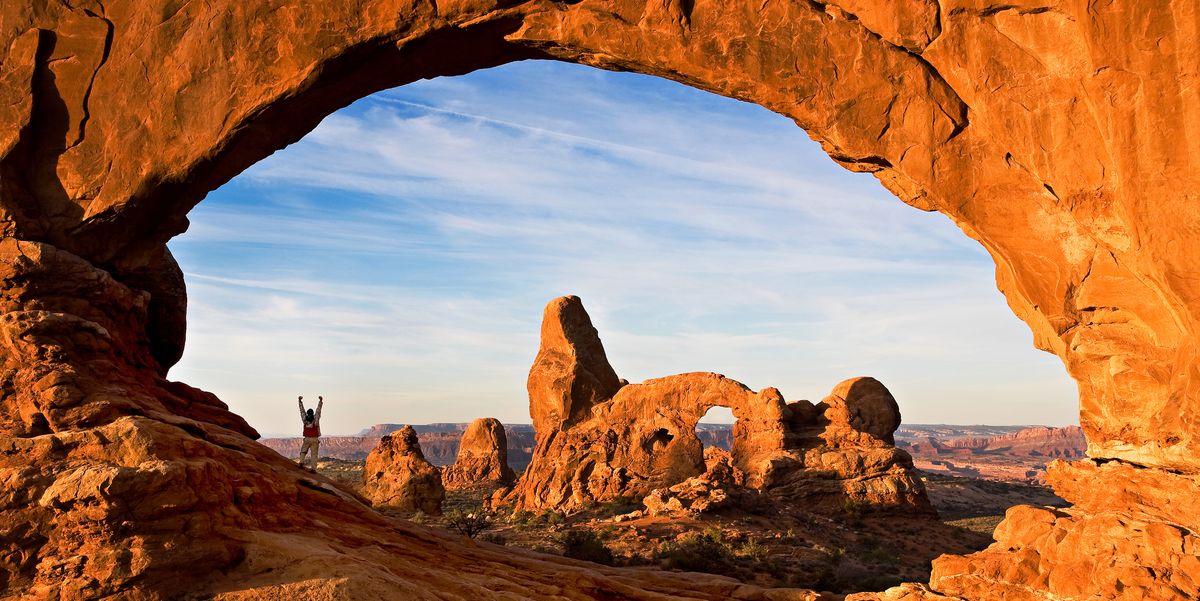 credit: getty
A new report shows that protecting national parks will not solve our climate crisis. Did anyone think it would?
World leaders are going to give us another show of caring about the environment later this year at the Cop15 in China. In anticipation of that, the UN prepared a report from 50 scientists showing that if we want the planet to survive, we must focus on solving these problems: overconsumption and harmful subsidies. This means we have to stop using single-use items, plastics, pesticides and toxic chemicals and reduce consumption of meat.
"Expanding protected areas is a good start if done well, but far short of what is needed to halt and reverse biodiversity loss – called 'bending the curve' for biodiversity," the report says.
So if any of us thought that protecting a park was enough, let's all disabuse ourselves of that notion.
News By The Numbers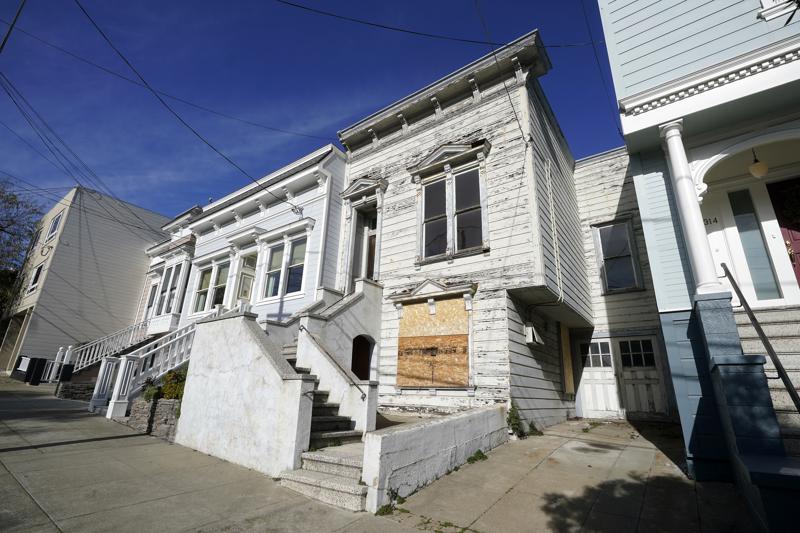 credit: ap
$2 million. That is how much this crappy house in San Francisco just sold for. It is a 122 year-old Victorian in severe disrepair in the Noe Valley neighborhood and it was bought by a developer.
35 degrees F. That is how cold it will get in some parts of Texas tonight. That is a major drop from the 70 degrees it has been this week but the severe drop will happen from Thursday into Friday. How will the Texas power grid handle that cold front? Anyone?
128. That is how many roads the city of Raleigh, North Carolina reduced the speed limits for in 2021 and the city looks to keep going in order to reduce traffic incidents. This is in response to neighborhoods requesting it. If 50% of a neighborhood requests a lowered speed limit, the city council must consider it.
400. That is how many Crypto.com accounts were hacked. THe CEO confirmed the hack but said that no money was stolen.
All For The Gram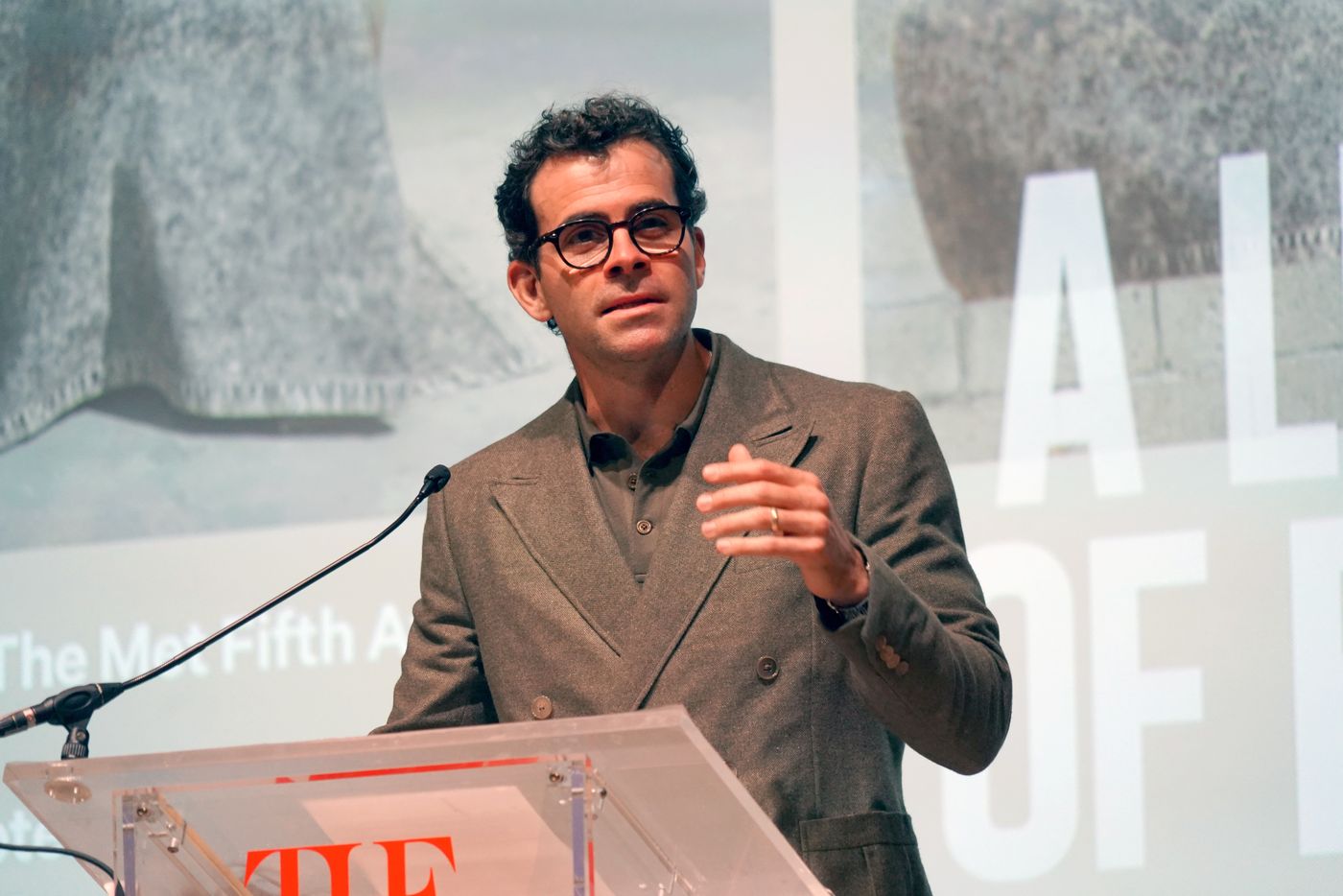 adam mosseri, head of instagram credit: zuma press
Instagram creators can now charge subscriptions to their loyal fans. This is a test run by Meta Platforms, Instagram's owner.
"Subscriptions are one of the best ways to have a predictable income—a way that's not attached to how much reach you get on any given post, which is inevitably going to go up and down over time," said Adam Mosseri, head of Instagram.
Subscribers will get to see creators' Instagram Stories and join Instagram Live sessions for a price of anywhere between $0.99 to $99.99. Twitter launched a similar option last year for up to $9.99.
Mosseri says that the company is also focused on creating a platform for teens. Sigh. We had hoped that idea died out but apparently it hasn't.
Somewhere Edward Snowden is Saying, "Told ya so"
credit: giphy
A newspaper in Israel is accusing the Israeli government of using spyware to hack the cell phones of citizens. Where have we heard this before?
The spyware comes from a company called NSO Group. The report says: "Among those who had their phones broken into by police are mayors, leaders of political protests against former Prime Minister Benjamin Netanyahu, former governmental employees, and a person close to a senior politician. Calcalist learned that the hacking wasn't done under court supervision, and police didn't request a search or bugging warrant to conduct the surveillance."
The police force bought the expensive software in 2013 but they deny that they used it unlawfully. They told the paper: "The police's activity in this sector is under constant supervision and inspection of the Attorney General of Israel and additional external legal entities."
What's Trending?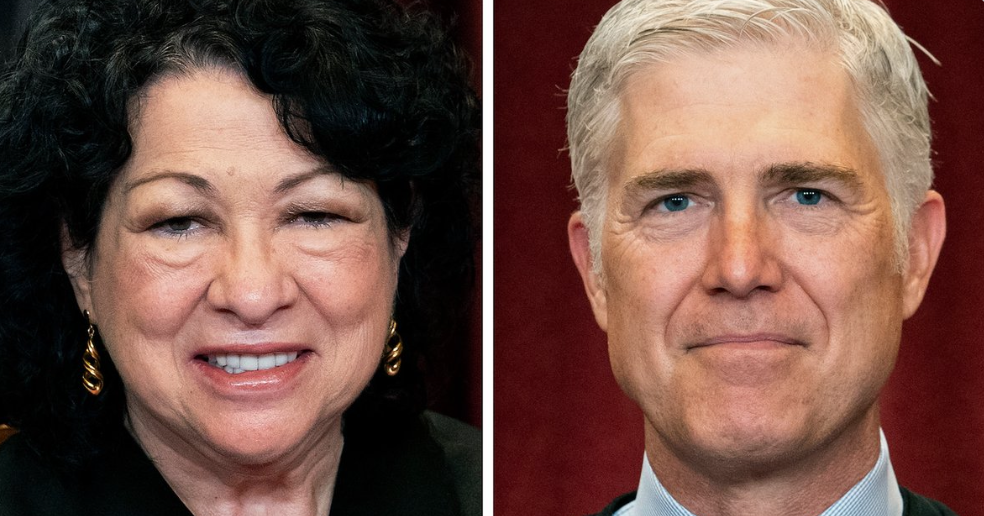 credit: wapo
Sotomayor is trending because the Supreme Court issued a statement saying that Justices Sonia Sotomayor and Neil Gorsuch are "warm friends." This follows rumors that they had an office spat over one of them refusing to wear a mask. No tiff, they say. All good.
Havana Syndrome is trending after the CIA issued a new report concluding that this condition is not a result of "hostile power" aimed at the U.S. Havana Syndrome is a condition reported by foreign diplomats who serve abroad who suffer from persistent symptoms such as terrible headaches and brain injury. Those who have reported this say that they are deeply disappointed by the CIA findings.
Aquarius is trending because today the sun moves into Aquarius, ending Capricorn season.
Gaspard Ulliel is trending because the 37 year-old actor died in a sky accident on Wednesday in the French Alps. He is one of France's best-known actors and is set to appear in the upcoming Marvel show Moon Knight.
Amy Schumer is trending because she showed off her weight loss on Instagram. She had liposuction after a 2-year battle with endometriosis.
Megan Fox engagement ring is trending because her fiance Machine Gun Kelly says that he designed it so that it will hurt her if she ever takes it off.
MORNING INVEST LIVE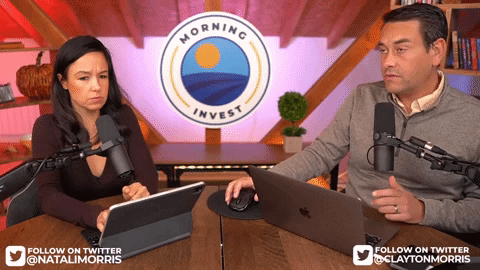 MORNING INVEST LIVE AT 9AM EASTERN
President Biden gave a wide ranging press conference and we will cover it in detail on this morning's live show. Among the big issues is the growing threat of war in Ukraine. Will the U.S. intervene? Join us live at 9AM Eastern right here.
Share The Love
Become a friend of Morning Invest by sharing this newsletter with someone you love.
When you do, we don't just give you a pat on the back and say, "Well done old sport." We give you actual rewards that'll make everyone jealous.