| TOGETHER WITH | |
| --- | --- |
Happy Monday. Spent the weekend trying to train Grover. As you can see it's working out well.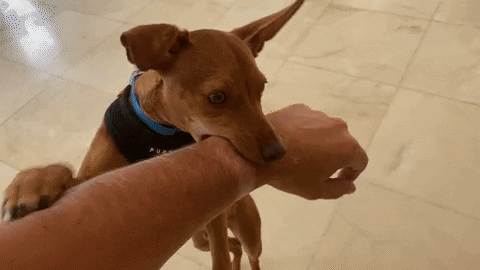 credit: clayton morris
In Case You Missed It.
Today is World Teachers Day! Tell the teacher in your life that you appreciate them!
We are watching to see if Hurricane Delta will threaten the Gulf Coast.
An airline in Indonesia is painting masks on its airplanes to promote public safety.
Gay men took over the hashtag #proudboys this weekend, which has previously been used to refer to a white supremacist group.
Coronavirus Update: Total confirmed U.S. cases as of 3 a.m. ET: 7,418,107 — Total deaths: 209,725 — Total recoveries: 2,911,699
Paris and New York City are going back to lockdown measures, closing schools and bars due to spiking Covid cases.
In Today's Newsletter:
Trump's drive-by
Airlines face disaster
Restaurants move outdoors
CONFIRMING LOAN

Program

Rate

Change

APR

Change

30 year
3.00

%

0.01%

3.06

%

0.01%

15 year
2.65

%

0.01%

2.79%

0.01%
The Lead: Trumpworld
credit: giphy
President Trump remains hospitalized with Covid-19, but information about his treatment was incredibly unreliable over the weekend. The President took a little joyride on Sunday to wave to supporters outside the hospital from an SUV back seat. The move drew sharp criticism from hospital doctors who have been working so hard to contain infected patients.
Who knew what and when?
The President's doctors gave inconsistent timelines for the President's diagnoses. They admitted that he is taking a drug that is usually reserved for people on ventilators. They said that they found things on his lungs during a scan, but it was not concerning, which is odd because finding nothing on the lungs would not be concerning. Finding something at all in a lung scan is concerning.
Do you know what else is concerning? Not knowing whether or not to trust the President's doctors. As a matter of national security, we should root for our President to have the best health care and recovery. The doctor took back the information he had originally given, saying they did not want to "give any information that might steer the course of illness in another direction."
What in the crap is that??? Does he think his press statements could somehow jinx the President's recovery?
What's next?
So we have no idea how the President is actually doing. We have no idea which leaders will now actually submit to quarantine. We know that the stock market seemed to recover slightly on the news that the President feels better.
Over at the Capitol
Meanwhile, Congress cannot decide which things to go ahead with to honor quarantines after so many lawmakers have been tested positive. The stimulus that showed some progress last week seems to have lost some steam. The Senate postponed a hearing with former FBI director Andrew McCabe. It's going to be a long week, friends.
Curtain Call
credit: getty images
Regal Cinemas is temporarily closing down all theaters in the US and the UK. This is the country's second-largest theater chain behind AMC with over 600 locations and 45,000 employees.
This weekend MGM decided not to go ahead with releasing the latest James Bond film, "No Time to Die." The film has been delayed yet again until April 2021. Without movies or moviegoers, theaters cannot survive.
"We are like a grocery shop that doesn't have vegetables, fruit, meat," CEO Mooky Greidinger said in an interview. "We cannot operate for a long time without a product."
Even if they had a product, many states still do not allow movie theaters to be open. Hollywood studios have made most of their money from overseas theaters that are open this summer. Christopher Nolan's "Tenet" made $262 million from international markets.
Sponsor: Outlet Finance
How about some free money just for opening an Outlet account? Yep, just follow the instructions below.
With the government printing money like it's going out of style and the U.S. dollar dropping every day, what if you could get a 6% interest return on the money in your savings account? You'd probably just laugh and say that's not possible. Enter our friends over at Outlet. They have an amazing savings account alternative with a 6% interest rate right now! Outlet is unique because your savings are backed by cryptocurrency which trades at a much higher rate than anything you'd get in a local bank.
And the best part is you'll get free money in your account if you sign up for free right here. You can open an account with any amount of money you want. I started mine for only $100.
To take advantage of this amazing interest rate and get free money deposited in your account, sign up here for Outlet.
Take a Nap, NOW!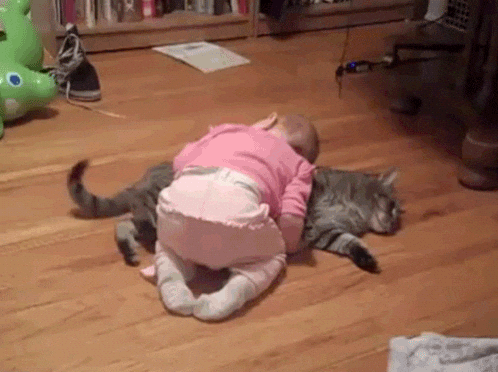 credit: giphy
Drop and give me 30…minutes of sleep!
A new official health manual for the US army recommends "strategic and aggressive napping." Aggressive! No dreamy, moody napping for you, soldier!
The new Holistic Health and Fitness manual acknowledges that sleep can help promote performance and wakefulness when soldiers are on the job. It tells soldiers to take "the longest nap possible as frequently as time is available."
It also warns against using screens or alcohol before bed and suggests winding down with some soothing music, a book, or a warm bath. Aggressively warm and soothing, of course!
News By The Numbers
credit: getty
206. That is how many people were exposed to Covid in New Jersey due to a fundraiser for President Trump after he had already received his positive results. The White House handed over this data so that the state can begin contact tracing.
9. That is how many states saw Covid spikes over the weekend as cold weather set in.
$25/hour. That is the new minimum wage for workers in Geneva. This is thought to be the highest minimum wage in the world.
90,000. That is how many flights Southwest Airlines has canceled for November and December due to decreased demand for holiday travel.
I'll Take The Table By The Parking Meter
credit: wsj
This is about the time of year that restaurants would be pulling in their tables and chairs and closing down outdoor dining. But many of them can't serve indoors yet due to state restrictions, so they are getting creative.
Space heaters can only do so much, so restaurants use plastic bubbles that look like igloos around their spaces. In Chicago, the city launched an ideas contest for ideas for outdoor dining in cold weather. Winning ideas included plastic pods and fire pits.
You can do your part by dressing warmer when you go out to a restaurant. And don't expect your hot food to stay hot for long!
Share The Love
Become a friend of Morning Invest by sharing this newsletter with someone you love.
When you do, we don't just give you a pat on the back and say, "Well done old sport." We give you actual rewards that'll make everyone jealous.