| TOGETHER WITH | |
| --- | --- |
Happy Tuesday.
Thousands of Dutch environmentalists have RSVP'd yes to an invitation to throw rotten eggs at Jeff Bezos' superyacht if the city of Rotterdam follows through with a plan to dismantle a monument for the billionaire to launch his new toy. Over 10,000 more people marked "interested" in the event.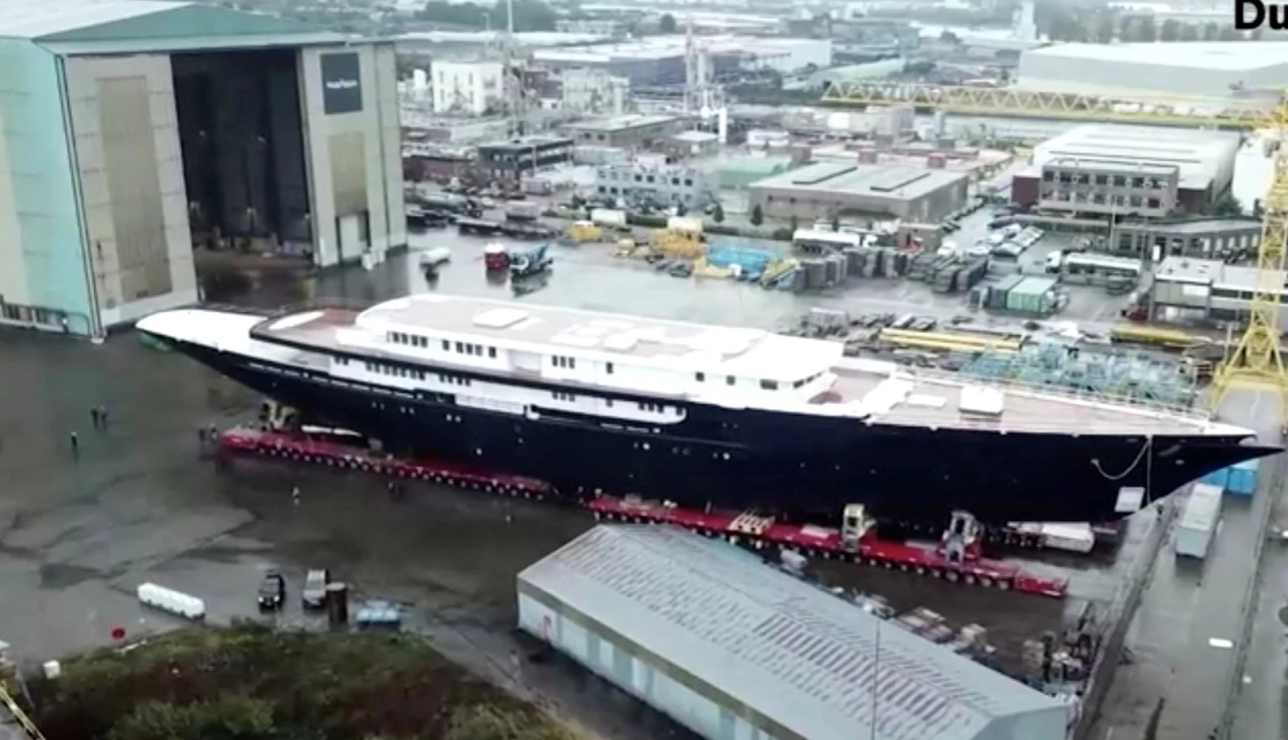 Jeff Bezos' new superyacht credit: reuters
In Case You Missed It.
🤑 Nevermind, says the IRS. The tax agency ditched plans to use facial recognition to verify users after a lot of negative backlash to the idea.
⛸ Comedian Leslie Jones got a hand slap about posting footage of the Olympics but NBC says that they worked it out and she can continue to post her hilarious reactions.
🇨🇦 A judge said that Canadian truckers must stop honking their horns in downtown Ottawa for at least 10 days because "tooting a horn is not an expression of any great thought."
🛢 Satellite images show that oil and gas companies are leaking greenhouse gasses into the environment far more than they admit.
🚀 A U.S. think tank says that North Korea has a ballistic missile base on its border near China that is intended to shoot "intercontinental missiles."
🇹🇼 The U.S. has authorized a sale of $100 million worth of missiles to Taiwan to protect itself against China. Just in case.
Coronavirus Update: 😷
| | | | |
| --- | --- | --- | --- |
| | Bitcoin | $43,735.34 | |
| | | | |
| --- | --- | --- | --- |
| | Ethereum | $3,095.04 | |
| | | | |
| --- | --- | --- | --- |
| | Cardano | $1.18 | |
| | | | |
| --- | --- | --- | --- |
| | S&P | 4,483.87 | |
| | | | |
| --- | --- | --- | --- |
| | Nasdaq | 14,015.67 | |
*Stock data as of market close, cryptocurrency data as of 5:00 AM eastern.
Markets: Peloton continues to bleed share price this morning on news CEO John Foley is stepping down and the company plans to cut 2,800 jobs. Spotify CFO Barry McCarthy will succeed Foley.
Lead: Putin's Coming For Dinner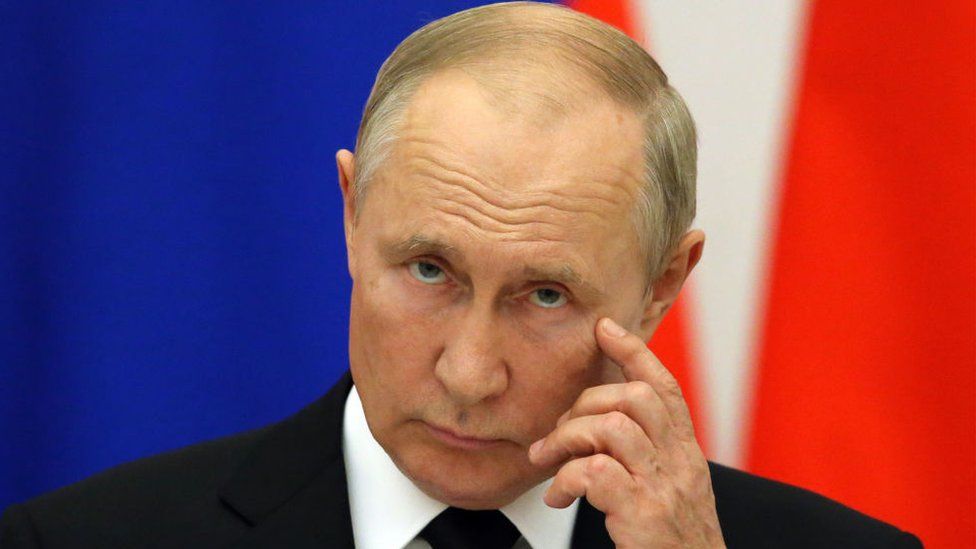 credit: getty
Two meetings between world leaders happened on Monday to continue to flush out the "what if" about the Ukrainian conflict. French President Emmanual Macron met with Russian President Vladmir Putin for dinner in Moscow while U.S. President Joe Biden had a teleconference with newly-elected German Chancellor Olaf Scholz.
The French and Russian Presidents had a five-hour dinner in which they "registered their disagreements." Thank you AP for putting that nicely.
Macron said that NATO means no harm and that Russia cannot oppose NATO in Ukraine just because it is next door. Putin responded that "no harm" was not the experience of "people of Iraq, Libya and Afghanistan."
"European countries will automatically be drawn into a military conflict with Russia," Putin said. "You will be drawn into that conflict beyond your will. There will be no winners."
Putin maintains that it is the U.S. that wants this war and not Russia but Russia will not back down. Putin seemed to indicate that if an agreement is to be made, his relationship with Macron is how it will be facilitated.
Meanwhile, President Biden threatened that the Nord Stream 2 Russia-to-Germany gas pipeline will be shut down if Russia invades. This is the biggest threat the U.S. can muster in this area. It would harm both Russia and Europe and would draw Germany into a fight that Germany has been trying really hard not to join.
Behind The Mask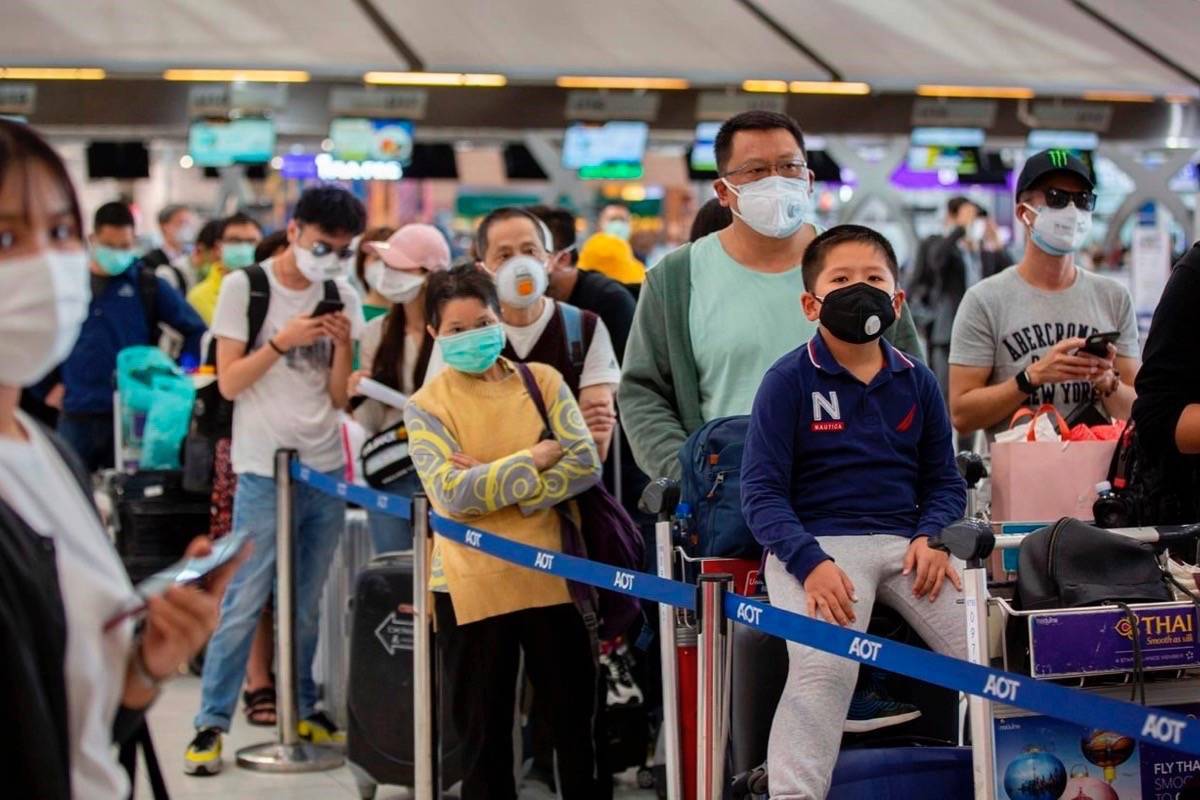 credit: getty
A new study shows that children struggle to recognize faces that are masked. This heartbreaking story comes as some states begin to remove mask requirements for students.
"The inclusion of face masks led to a profound deficit in face perception abilities," according to the study. "Children also showed qualitative differences in the processing of masked versus non-masked faces…. Together, these findings provide evidence for substantial quantitative and qualitative alterations in the processing of masked faces in school-age children."
Why this difference? Children tend to focus on a face as a whole, rather than only learning to recognize someone by their eyes or face shape. Is this important? Potentially, yes. Humans relate to one another by expression that is often nuanced. Children who lack the words to communicate emotions can do so with body language and that is impaired during mask-wearing. The overall effect of this is a big fat TBD.
The Perfect Razor

Harry's creators thought it was outrageous for razors to cost so much money and for the blades to stink so much. So they built their own company, bought a German blade factory, and did it themselves. Now Harry's makes THE BEST razors at an unbeatable price. And they're delivered right to your door as often as you need them for just $2 a refill. Try to beat that price! You can't.
Try Harry's today and get a special offer. You'll receive a 5-blade razor, a weighted Truman handle, foaming shave gel, a travel blade cover, and a travel-size body wash. Visit Harrys.com/invest to redeem your offer.
Cutting The Meat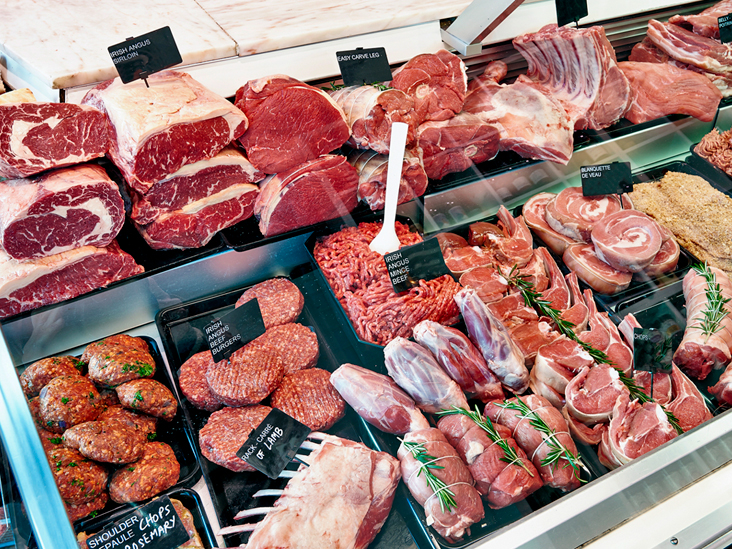 credit: getty
Here is more proof that we should all eat less meat. A new study shows that farmers in the U.K. alone must cut meat and dairy production by one-third if greenhouse gas emission goals are to be met.
This comes from the environmental charity WWF. Meat production is incredibly hard on the environment. In the U.K., the government incentivized farmers to feed animals grain instead of allowing them to graze on their preferred feed in the 1970s and 1980s. This was due to a grain surplus.
The "zero grazing" movement meant that animals are now fed food that they don't prefer – grain. Eating grain causes animals to release ammonia and methane through their farts and poop and that is a harmful greenhouse gas. All of that grain takes a lot of pesticides and water to produce. It's a vicious cycle.
Pasture-raised meat and dairy do not have a problem of this magnitude but if we are to accept that into our diets, we would have to accept less. This study was done in the U.K. but definitely applies to other countries, particularly America where meat consumption is the highest per capita of any other country.
The WWF says that food waste must also but cut in half by 2030 if we are to make any progress on environmental goals. According to the UN Food and Agriculture Organization, industrialized nations waste 670 million tons of food per year. 670 million tons…!!!
Gag Orders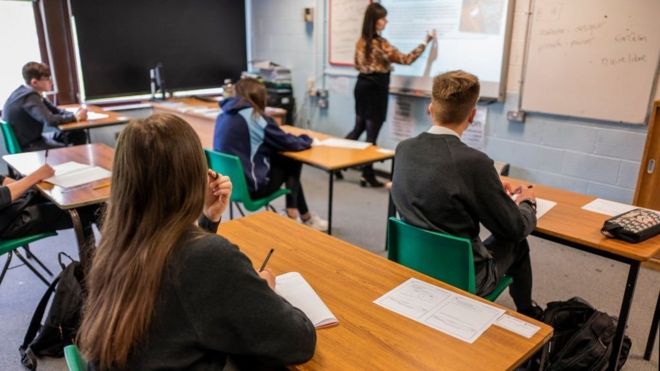 credit: getty
Social media might have you thinking that censorship and freedom of speech is being threatened in the U.S.. Maybe they're right?
PEN America is an organization that promotes free speech and writing in the U.S. It has been tracking legislation that calls for gag orders in education and the numbers are shocking. Here is their roundup:
Since January 2021, 122 educational gag order bills have been introduced or pre-filed in 33 different states
12 have become law in 10 states
88 are currently live
Of those currently live:
84 target K-12 schools
38 target higher education
48 include a mandatory punishment for those found in violation
In addition to mandatory punishment, many of them give students, parents and ordinary citizens the right to sue for perceived violations. One new bill in Florida would give parents the right to scrutinize video recordings of lessons to deem them appropriate and make sure no "critical race theory" is present in the classroom.
What is going on? Well, America is morally divided and scared of school indoctrination. Understandably. But can we create legal boundaries to solve this? Doesn't this place an undue burden on already cash-strapped education? Are partisan legislators the best people to be solving this problem with confusing and contradictory proposals? Forgive me but I'm not optimistic about this…
News By The Numbers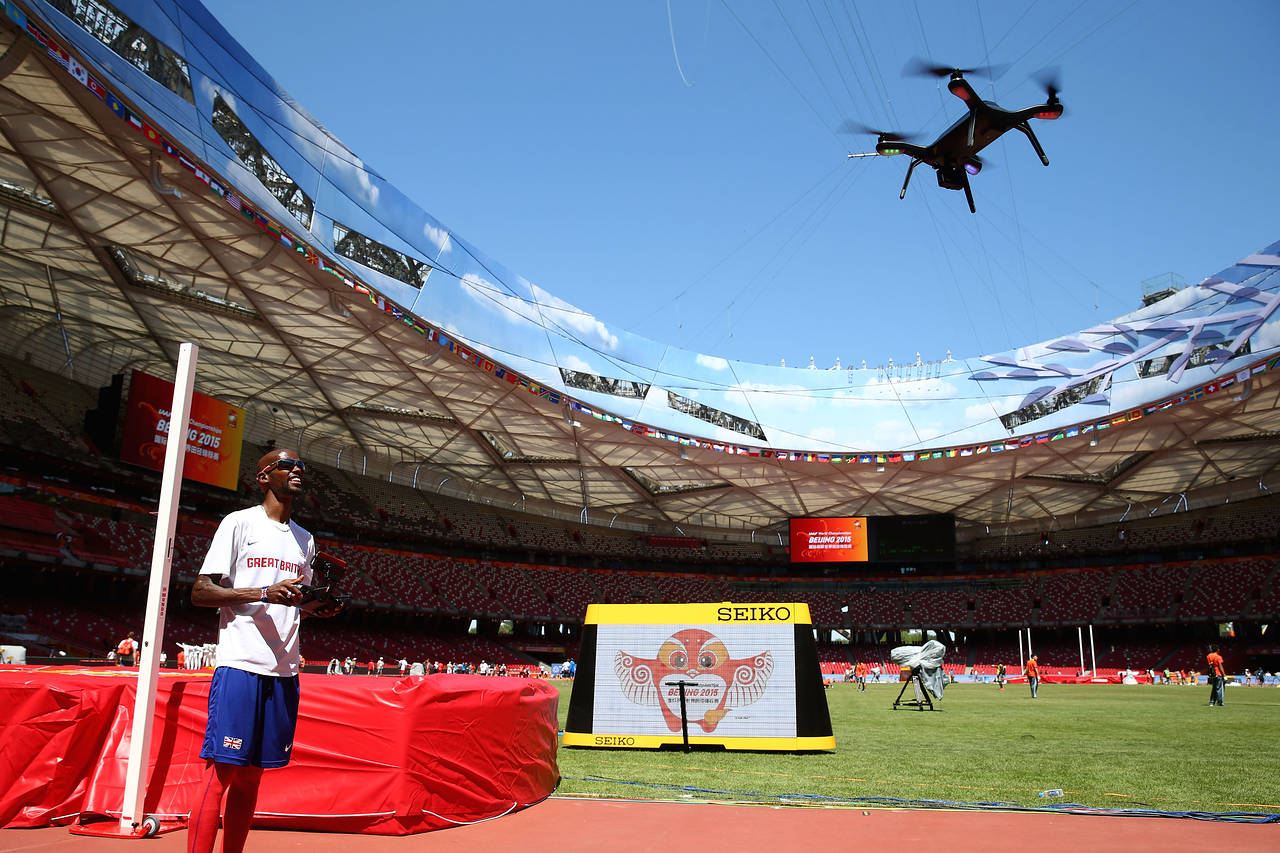 credit: getty
$30,000. That is the fine for anyone who tries to fly their drone anywhere near the Super Bowl this Sunday so don't even think about it!
$230 million. That is how much the U.S. government must pay to families of the 2017 mass shooting in Texas. A judge ruled that the U.S. Air Force was responsible for allowing the shooter access to the weapon he used to kill 26 people.
0%. That is how much the "Bitcoin Family" will pay in taxes on its cryptocurrency investments because they have immigrated to Portugal. Portugal is one of the last European countries to maintain a 0% tax on crypto investments to lure in modern investors.
7 out of 10. That is how many Americans say that they are living paycheck to paycheck and 63% say that they don't think they'll ever reach a level of financial security.
Today's Live Show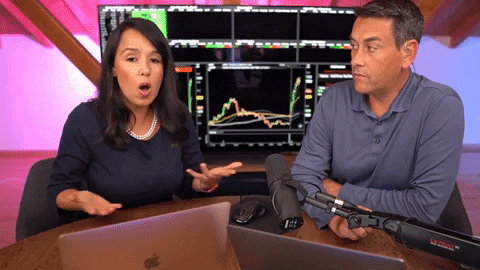 MORNING INVEST LIVE AT 9AM EASTERN
Join us on today's live show as we look at the latest on the Canadian border where Prime Minister Justin Trudeau is slamming truckers for blocking the flow of goods into the both countries. Also we're looking at the how mask mandates are being lifted or protested across the US. All that and so much more on today's show. All that and so much more on today's show. Click here to RSVP and we'll see you at 9 AM Eastern.
What's Trending?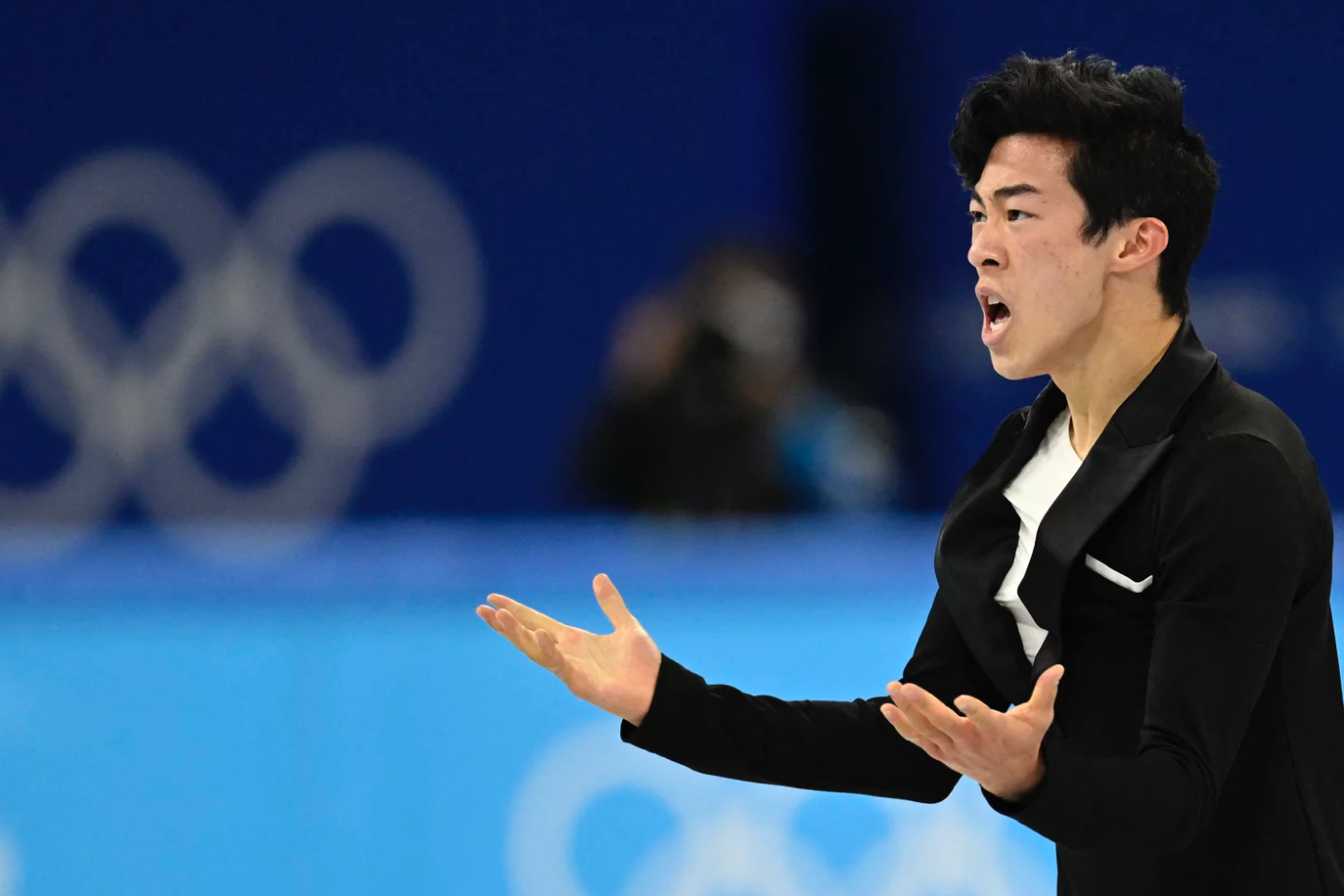 credit: getty
Nathan Chen is trending because the Olympic figure skater scored 113.97 points on his short program routine on Monday. That is the highest score ever awarded for this event and he is safely in first place.
The Internet is going wild over French figure skater Adam Siao Him Fa's routine to the Star Wars Imperial March Remix. I kind am too but we can't link you to it because NBC and the Olympics are pulling it off the web at warp speed.
Rumble is trending because the company is offering Joe Rogan $100 million to abandon Spotify and move over to its platform, censorship-free.
Stacey Abrams is trending because of recent photos of her sitting with school children not wearing a mask while the children are. Current Georgia Governor Brian Kemp called her out for favoring mask mandates in schools, but not for herself.
Nikki Haley is trending because she said that former Vice President Mike Pence should not have spoken out against fellow Republican President Trump saying ht was "wrong" in asserting that he could have overturned the election. She said that she doesn't like "Republicans going after Republicans." She has done that in her career though…
Kurt Zouma is trending because the footballer (soccer player) had to apologize after a video was published showing him slapping and kicking his pet cat. He says he is deeply sorry and that his cats are "fine and healthy" and "loved" by his family. Animals lovers online do not accept his apology.
Share The Love
Become a friend of Morning Invest by sharing this newsletter with someone you love.
When you do give you actual rewards that'll make everyone jealous.