| TOGETHER WITH | |
| --- | --- |
Happy Tuesday.
Today is National Black Cat Day. You can celebrate by buying your feline this new cat table from Japanese retailer dinos. Peekaboo!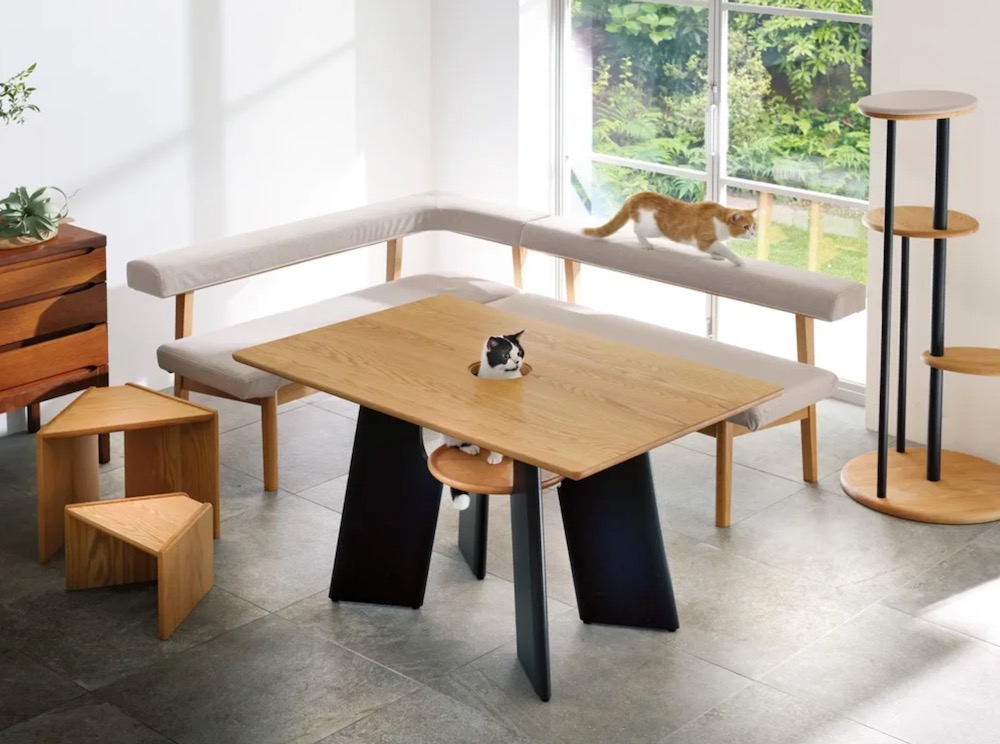 In Case You Missed It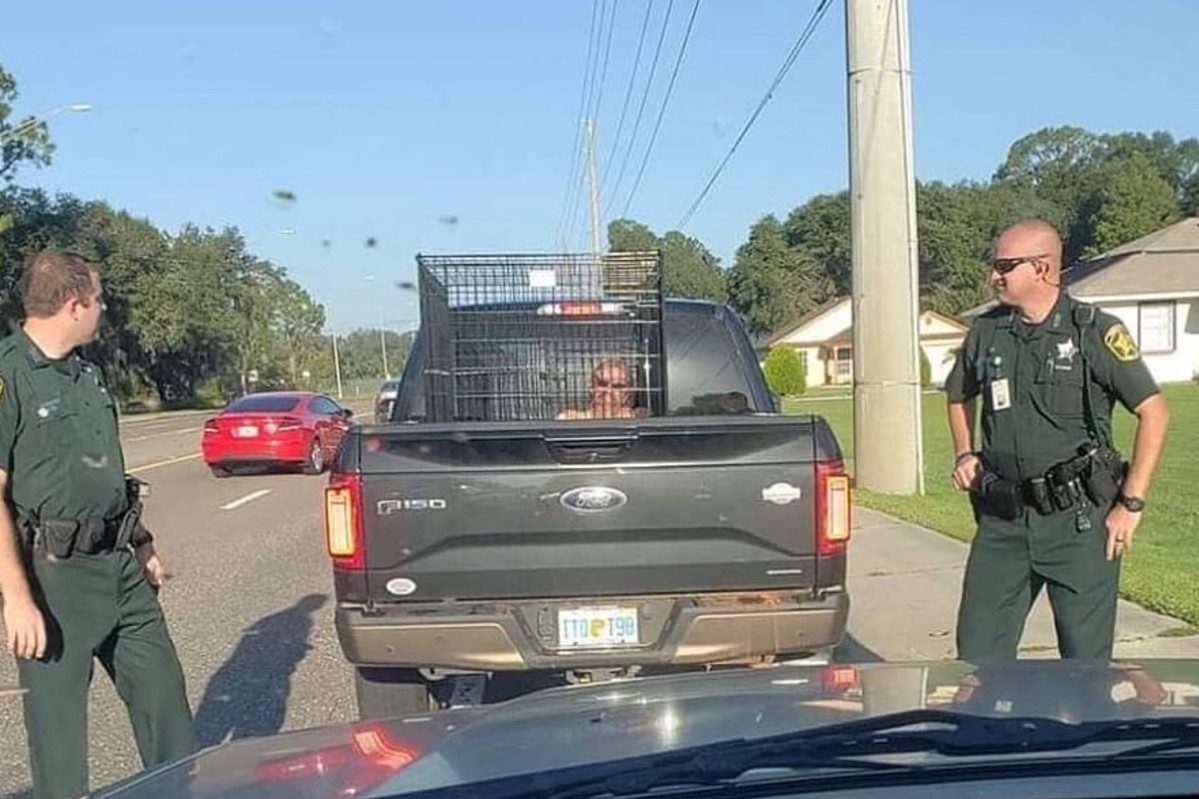 credit: ryan cabrera
😳 A woman in Florida was pulled over for having a man in the dog cage in the back of her pickup. Remember ladies when a man is put in the "dog house" that's just a metaphor.
🎵 Singing legend Tony Bennett announced he's ending his concert career. He's 95 years old.
🍤 There has been a recall of frozen shrimp due to possible salmonella contamination.
🍁 Syphilis is on the rise in Canada.
🌀 Tropical Storm Grace is bearing down on Haiti, slowing recovery efforts from Saturday's major earthquake.
🤴🏻 Prince Andrew remains a "person of interest" in connection with the Jeffrey Epstein investigation but prosecutors do not expect that he will submit for an interview. Ever.
⚖️ A lawsuit in California is challenging the gubernatorial recall election, saying it is unconstitutional.
​​​​🗣 Coronavirus Update: Total confirmed U.S. cases as of 2:45 p.m. ET on Monday: 36,741,688 — Total deaths: 621,874— Map
| | | | |
| --- | --- | --- | --- |
| | Bitcoin | $46,288.67 | |
| | | | |
| --- | --- | --- | --- |
| | Ethereum | $3,193.86 | |
| | | | |
| --- | --- | --- | --- |
| | Cardano | $2.08 | |
| | | | |
| --- | --- | --- | --- |
| | Dow | 35,625.40 | |
| | | | |
| --- | --- | --- | --- |
| | S&P | 4,479.71 | |
| | | | |
| --- | --- | --- | --- |
| | Nasdaq | 14,793.76 | |
*stock data as of market close, cryptocurrency data as of 5:00am ET.
Markets: Warren Buffett just loaded up on more consumer stocks and unloaded drug stocks even as the Delta variant surges. He usually knows things we don't. The S&P has officially doubled from its pandemic closing low on March 23, 2020.
CONFORMING LOAN

Program

Rate

Change

APR

Change

30 year

2.76%

0.02%

2.82%

0.02%

15 year
1.97

%

0.07%

2.05

%

0.08%
The Lead: Biden Defends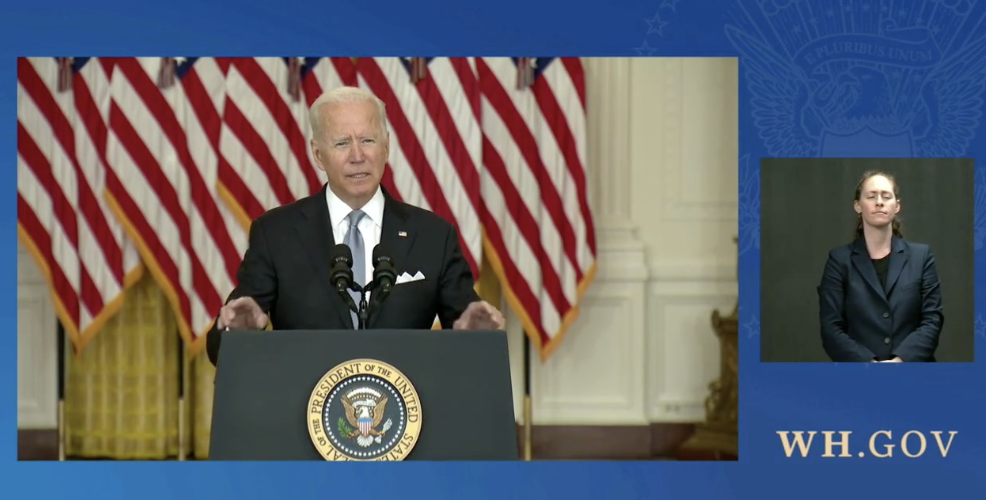 credit: wh.gov
President Biden addressed the nation on Monday to defend his decision to withdraw troops from Afghanistan as the nation descends further into chaos under Taliban rule.
The President has been criticized for withdrawing prematurely without a plan, causing the country to implode. He said that this withdrawal would have gone the way five years ago or 15 years from now because the mission was never to build a society but rather prevent Afghanistan from breeding another 9/11 terror attack. He said that he could not in good conscience risk American lives for a society that the Afghan government itself did not defend.
The President acknowledged that he did not anticipate this level of implosion. He authorized $500 million from the Emergency Refugee and Migration Assistance Fund to help evacuate as many Afghans as possible. Still, there was bloodshed at the airport on Monday with at least eight deaths as people continued to flee.
The U.S. is certainly not the only country to take responsibility for this crisis. German chancellor Angela Merkel said that all Western nations need to support Afghans who are fleeing the Taliban rule.
Sponsor: HelloFresh
You might have noticed your grocery bills are going up. Do you want to save 28% on your grocery bill? Want delicious ingredients shipped right to your door? Want to prepare amazing meals in under 30 minutes? Want to get 14 free meals for trying it out? Then you're in luck. You'll get free food with that link.
Introducing HelloFresh. Get fresh, pre-measured ingredients and mouthwatering seasonal recipes delivered right to your door, America's #1 meal kit. HelloFresh lets you skip those trips to the grocery store, and makes home cooking easy, fun, AND affordable.
The recipes are easy to follow and quick to make, with simple steps and pictures to guide you along the way. You'll save 28% off your grocery bill by using HelloFresh. The packing is all made from recyclable materials. They have multiple meal options for small and large families ranging from vegan to meat and everything in between.
Even if you don't like it you just got 14 meals of free food delivered to your door because of Morning Invest. You'll have to use this link to get it. Use the code Invest14 to get those free 14 meals.
America is Drying Up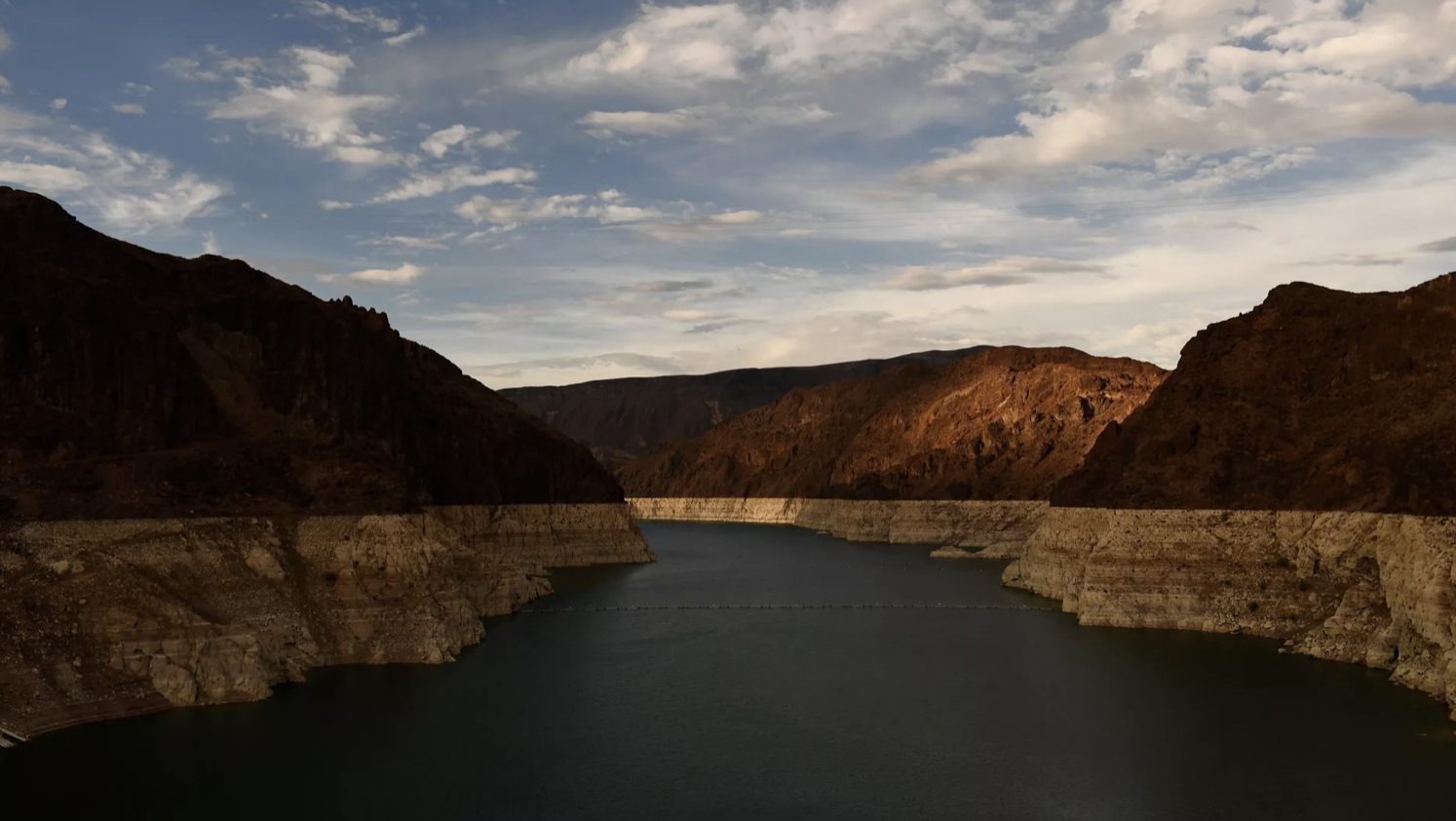 credit: getty
We knew this would happen and it happened. The federal government has declared a water shortage at Lake Mead and will now mandate water supply cuts to governments and farms.
Lake Mead is an important reservoir for the Southwest, particularly Arizona and Nevada. Climate change and the intense summer heat caused water levels to plummet to 40% capacity. Experts call this the "drought of the century."
The cuts will impact Arizona farmers the most. The state will lose 18% of its share of water from the river. Nevada will lose 7%. Mexico will lose 5%. Produce from these areas will undoubtedly get more expensive as it gets harder and harder to grow.
Today's Live Show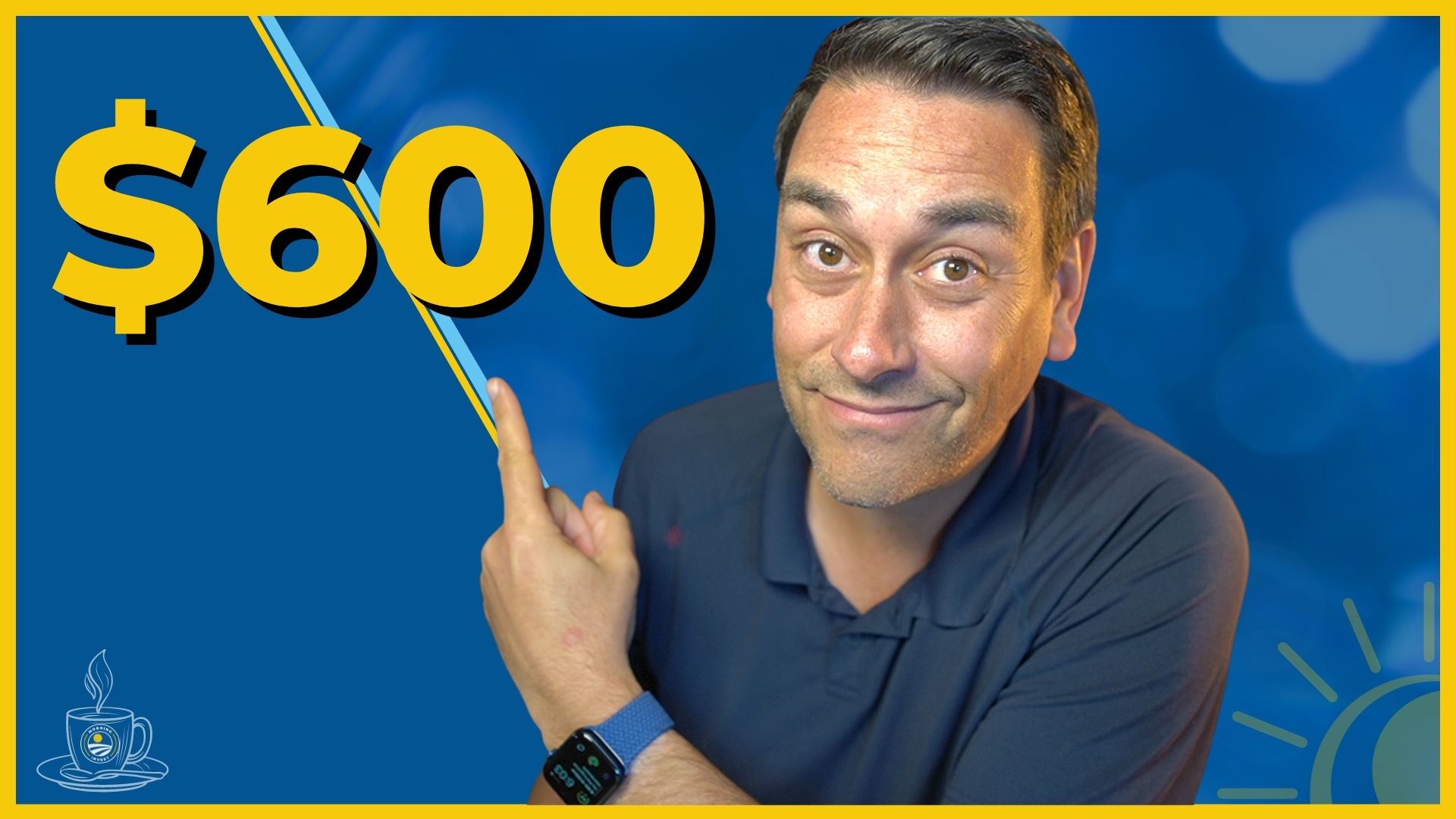 NEW STIMULUS CHECKS ARE COMING | CHILD TAX CREDITS AND MORE
Join us on today's live morning show right here. A new round of stimulus checks is coming in many states and a new push from 150 economists calls for recurring checks until Spring. Plus President Biden stands by his decision to leave Afghanistan. Click here to RSVP and I'll see you at 8:30 AM Eastern.
News By The Numbers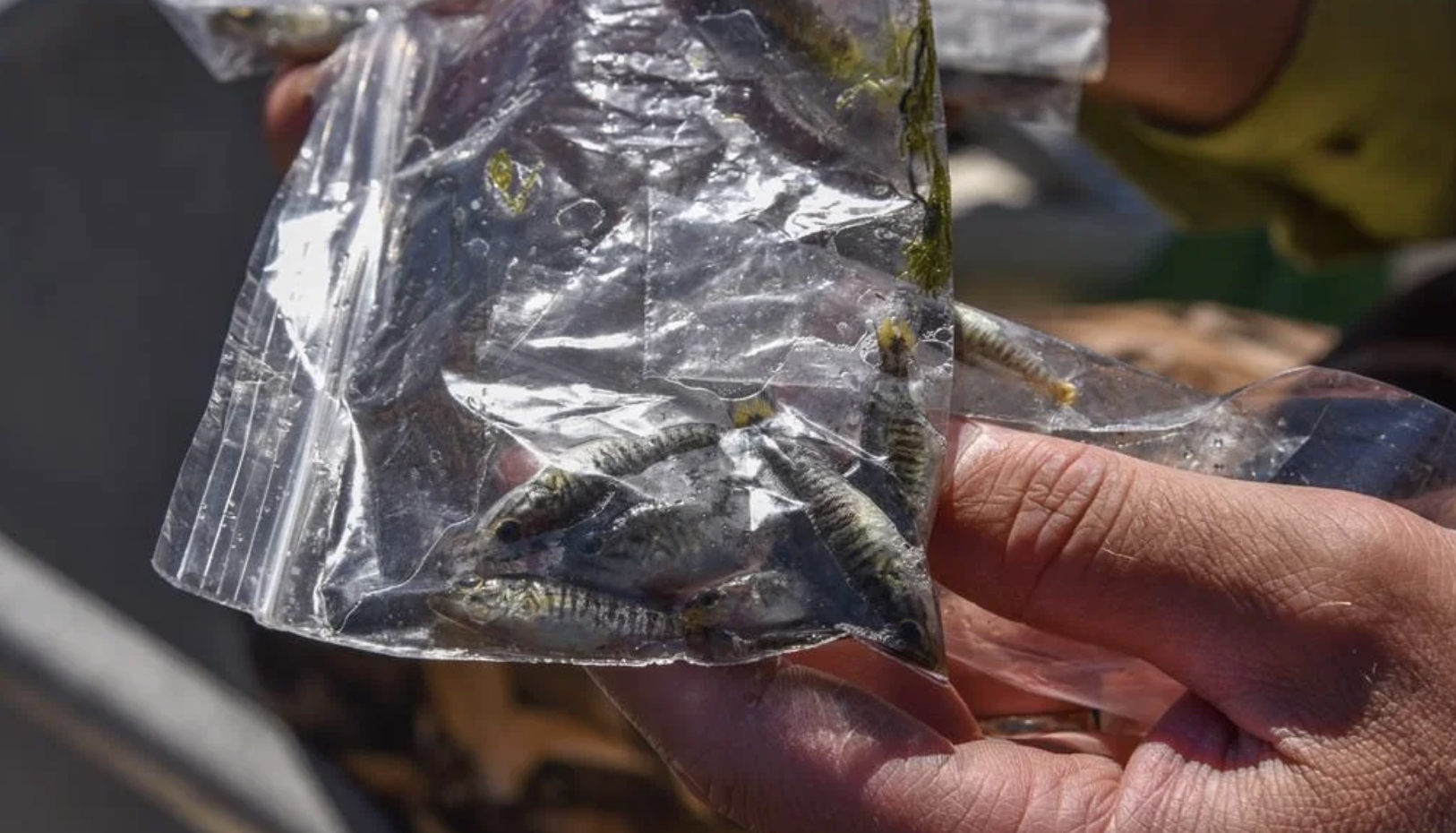 credit: getty
17 kilometers. That is how much lake area will be intentionally poisoned with a chemical to kill off fish by a salmon group. The group wants to kill the smallmouth bass population to protect the salmon population but all other fish will die too. Understandably, residents are not down with this plan.
23. That is how many new technologies are on board the new Navy aircraft carrier, the USS Gerald R. Ford. Shock trials of 40,000 pounds of explosives were successful but a spokesperson for the Navy says that they should not have put so much new tech on one ship and that next time they should stick to one or two new things at a time.
67%. That is how many smishing attempts were delivered via text message this summer. Smishing is when a hacker tries to get you to fall for a scam over SMS or text message. It's SMS-phishing, thus called smishing. Don't fall for them.
36 million. That is how many trees the U.S. loses per year, according to a study published by the U.S. Forest Service. Why? The report credits hurricanes, tornadoes, fires, insects, disease and building projects.
Twitter Has a Bluesky Idea

credit: twitter
Twitter is working on something called "decentralized social media." They are calling the initiative Bluesky and on Monday it was given a leader, a woman named Jay Graber.
What is decentralized social media? We're not 100% sure. Twitter says it has to do with addressing "abuse and misleading information" on social networks, not with algorithms but with human blockchains. Mastodon, a Twitter competitor, already does this on what they call a "fediverse."
It's all a little hard to grasp right now but it seems as though the goal is to move away from one company's server and algorithm towards a more crowdsourced one. Graber announced a Discord channel to follow along with this project.
This Stinks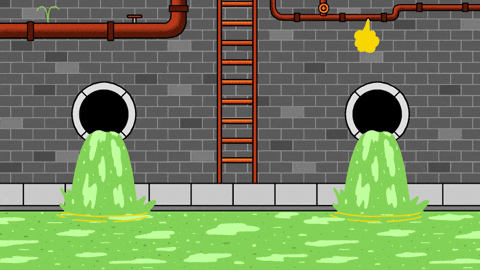 credit: giphy
A sewage plant in Maine was attacked by ransomware. Officials said that they did not pay out any demands and that no customer data was stolen.
Ransomware is a form of software that locks up a company's computer system and demands payment to give it back. In this case, the hackers locked up the program that alerts workers if the pumps overheat or the tanks overflow. That could have been a stinky problem if it wasn't caught but the sewage companies were prepping to upgrade their systems anyway so they put a jump on that process and the hackers got nothing.
This illustrates how vulnerable pretty much all aspects of communal life are to attack. The mayor of the town said: "It's like an arms race between the good guys and the bad guys. Fortunately, in this case, they didn't get anything."
Ashes to Ashes, Dust to Stone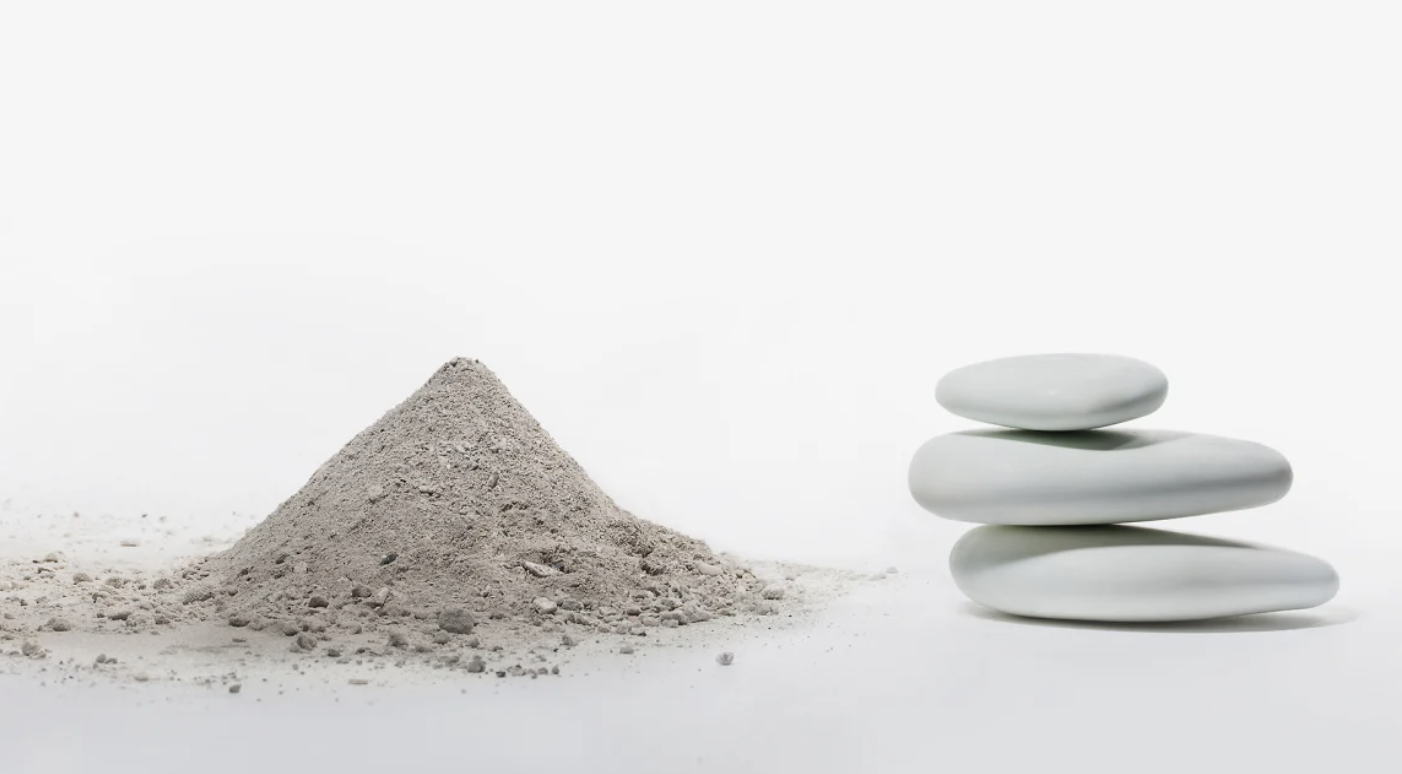 credit: parting stone
You can now turn your loved one's ashes to stone but in a good way. Not in a Medusa kind of way.
A startup called Parting Stone takes cremated ashes and compresses them into solid stone. The size of the stone can vary from pebbles to larger rocks. A typical human body can be turned into between 40 and 60 stones of various colors. The colors are the result of the body composition of the deceased. The company says that the bodies of people who were on certain medications or had certain diets will produce a unique color.
Customers of this "death tech" cherish the stones in a garden or share them with family members. It costs $695 to do this to an adult human's ashes or $300 for pets.
Share The Love
Become a friend of Morning Invest by sharing this newsletter with someone you love.
When you do we give you actual rewards that'll make everyone jealous like our new Grover mug. Get your unique sharing link below that way we can make sure you get credit for each and every friend that signs up.