| TOGETHER WITH | |
| --- | --- |
Happy Thursday.
Is your name Kyle? The city of Kyle, Texas wants you to join a Labor Day event to set a World Record for the most Kyles gathered in the same place. Must have traditional spelling thusly.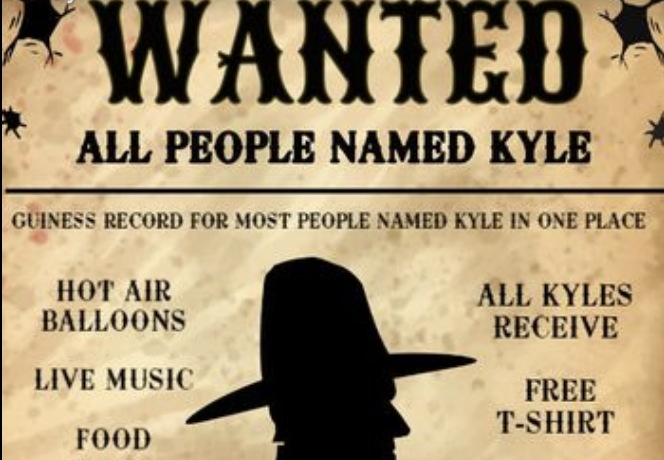 credit: kyle, texas
In Case You Missed It.
⚖️ President Biden nominated Damian Willians to lead the U.S. Attorneys Office for the Southern District of New York, making him the first Black man to lead the high-profile office.
📖 Samsung unveiled The Fold, a phone that opens like a book and starts at $1,800. There will be no new Galaxy Note this year and some are sad about it.
🇿🇲 Zambia will vote in a presidential election today and early polls say that it will be a close race.
❓ Jeopardy! has chosen two new hosts. Executive producer Mike Richards will host the daily show and Mayim Bialik will host special events.
🚁 A man has been charged with dangerous operation of an aircraft after he flew his helicopter to a Dairy Queen to buy an ice cream cake. Police said that does not qualify as an emergency landing.
🍫 Speaking of ice cream, several Nestle products have been recalled because they were "accidentally contaminated" with carcinogens.
Coronavirus Update: 😷 Total confirmed U.S. cases as of 12 p.m. ET on Wednesday: 36,071,850 — Total deaths: 618,220
| | | | |
| --- | --- | --- | --- |
| | Bitcoin | $45,071.77 | |
| | | | |
| --- | --- | --- | --- |
| | Ethereum | $3,103.97 | |
| | | | |
| --- | --- | --- | --- |
| | Cardano | $1.78 | |
| | | | |
| --- | --- | --- | --- |
| | Dow | 35,484.97 | |
| | | | |
| --- | --- | --- | --- |
| | S&P | 4,447.70 | |
| | | | |
| --- | --- | --- | --- |
| | Nasdaq | 14,765.14 | |
*Stock data as of market close, cryptocurrency data as of 5:00 AM.
Markets: Fun fact: The S&P 500 closed +0.3% higher yesterday at a new record high. The index is now within 1% of doubling its value from March 2020 lows. The Dow also hit a new record. All thanks to a little thing called stimulus.
Census: Washington is bracing for those 2020 Census numbers set to be released today. They were supposed to hit the presses 4 months ago but were delayed thanks to that pesky virus.
CONFORMING LOAN

Program

Rate

Change

APR

Change

30 year
2.78

%

0.12%

2.84%

0.12%

15 year
2.00

%

0.03%

2.09

%

0.02%
The Lead: Processed Food Generation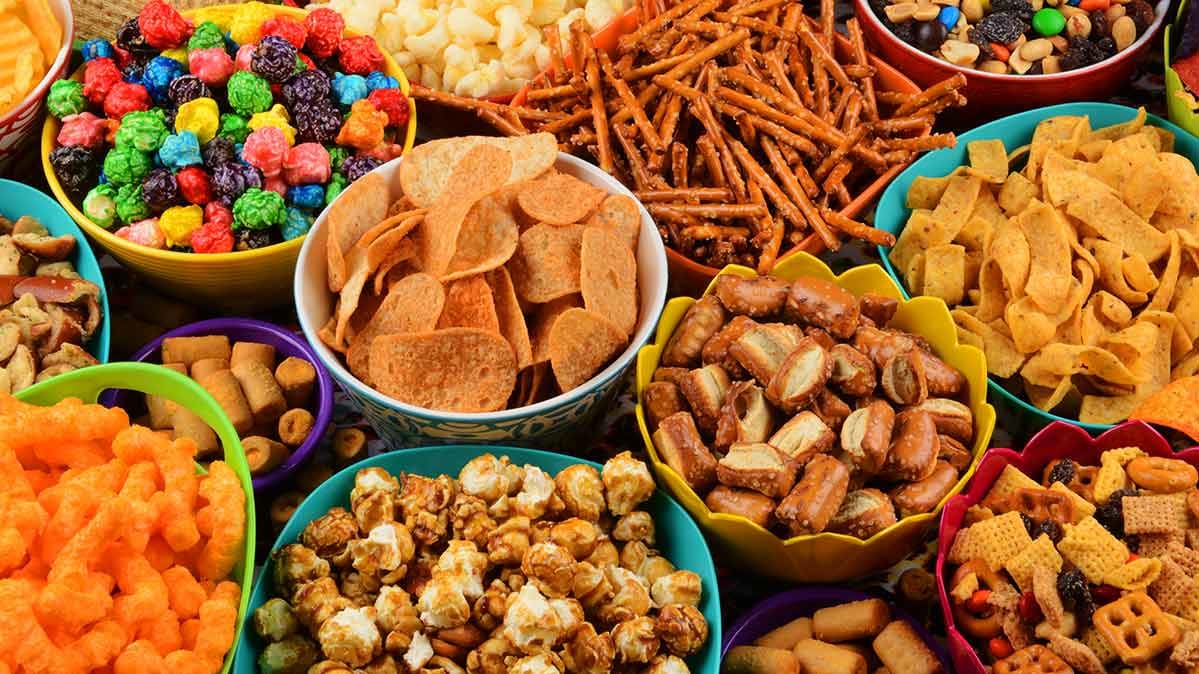 credit: see.news
A new study shows that 67% of calories consumed by children and adolescents come from junk food. GULP!
"Junk food" is defined as "ultra-processed foods." Meaning frozen pizza, microwavable meals, chips, cookies, chicken nuggets…. The study, published in JAMA, studied 33,795 children aged 2-19 years old. The authors correlated their findings with a steady increase in obesity in children as well as cardiovascular disease and certain types of cancers and "total mortality in adults."
In 1999, the same study found that 61% of children's diets were made up of junk food, meaning that it is up by 6% in two decades. The largest growth in junk food diets was in Black, non-Hispanic youth. Mexican-American youths had a relatively low percentage of processed food in their diets, which the authors attributed to more home cooking in Hispanic families.
Family education level did not seem to be a factor, meaning that this is a pattern for both educated and uneducated parents alike.
Given that processed foods weaken immunity and whole foods strengthen it, researchers suggest that now (say, during a pandemic!) is a good time to make meaningful changes to school lunches and vending machines. Ya think!?
China Cracks Down on Music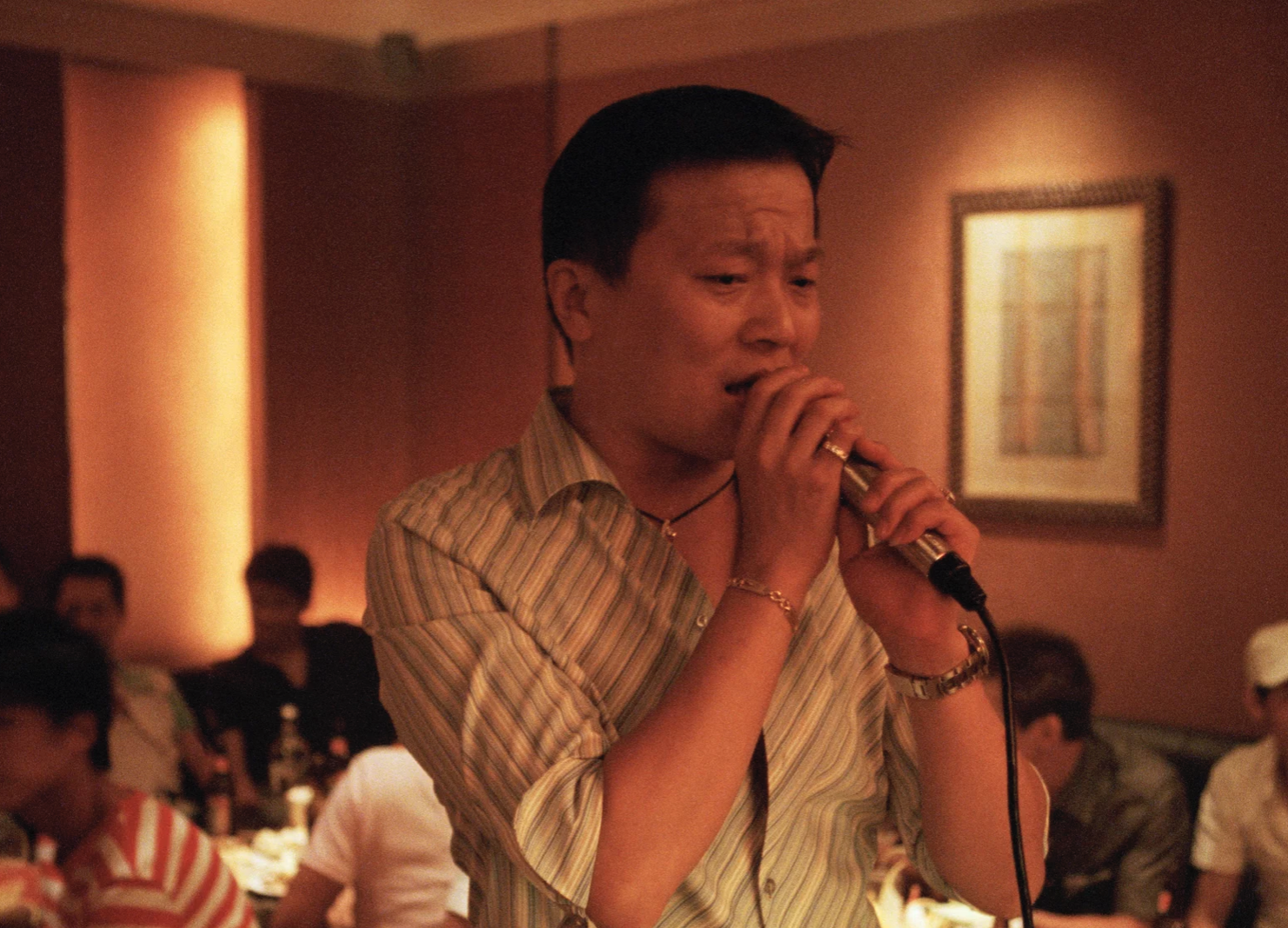 credit: getty
You will no longer be able to sing songs such as "I Love Taiwanese Girls," "Fart," "Beijing Hooligans" and "Don't Want to Go to School" in Chinese karaoke bars. The government has created a blacklist of songs that they consider subversive.
The Ministry of Culture and Tourism says that it will publish its complete list of no-no songs in October and the country's 5,000+ karaoke bars will be forced to comply by removing them from their roster.
Xinhua news agency reports that the government will ban any song that "endangers national unity, sovereignty or territory integrity; violates China's religious policies and spreads cults and superstitions; and advocates obscenity, gambling, violence and drug-related crimes or instigating crimes."
Instead, karaoke options must contain songs that are "healthy or uplifting." One could argue that farts are healthy and uplifting…
Sponsor: Netgear
There is nothing worse than terrible WiFi. Seriously I'd rather have a cast on my leg and be on crutches than deal with terrible WiFi.
Bring your WiFi up to speed with Orbi WiFi 6 from NETGEAR. It's a game-changer.
Orbi WiFi 6 is the best and latest in WiFi, a masterpiece of connectivity. It covers your entire home with unmatched speeds and performance for more devices than ever before, in any part of the house. With WiFi this advanced, you're going to want it everywhere.
Ready for the best WiFi ever? Save 10% on America's #1 choice for WiFi at NETGEAR.com with promo code MORNING10. Make sure to use our promo code MORNING10 for 10% off.
Your WiFi will never be the same again.
Celebs Gather Against Poverty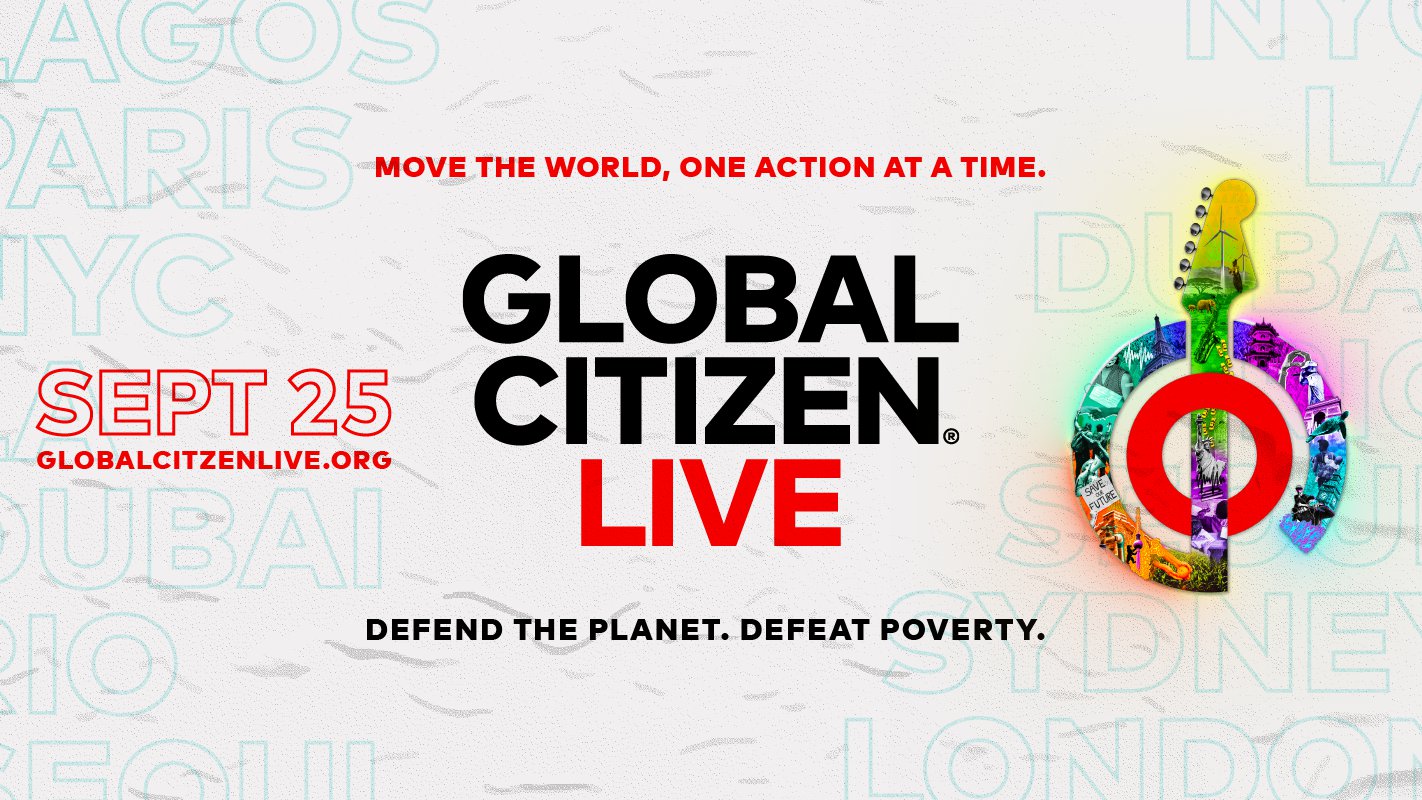 credit: global citizen live
A big celebrity lineup is taking shape for Global Citizen Live. This is a 24-hour concert with events in cities across six continents. The purpose is to demand that "governments, major corporations, and philanthropists work together to defend the planet and defeat poverty." It will also raise money for "global recovery from Covid-19."
The concert will be sponsored by Citi and Cisco. Some cities will have live events with limited audiences and some performances will be virtual or pre-recorded. It will air on YouTube, Twitter, ABC, Hulu and many other streaming and broadcast networks.
The event will feature performances by artists such as Adam Lambert, Andrea Bocelli, Billie Eilish, Black Eyed Peas, Coldplay, Cyndi Lauper, Ed Sheeran, Jennifer Lopez, Jon Batiste, The Weeknd and many more.
News By The Numbers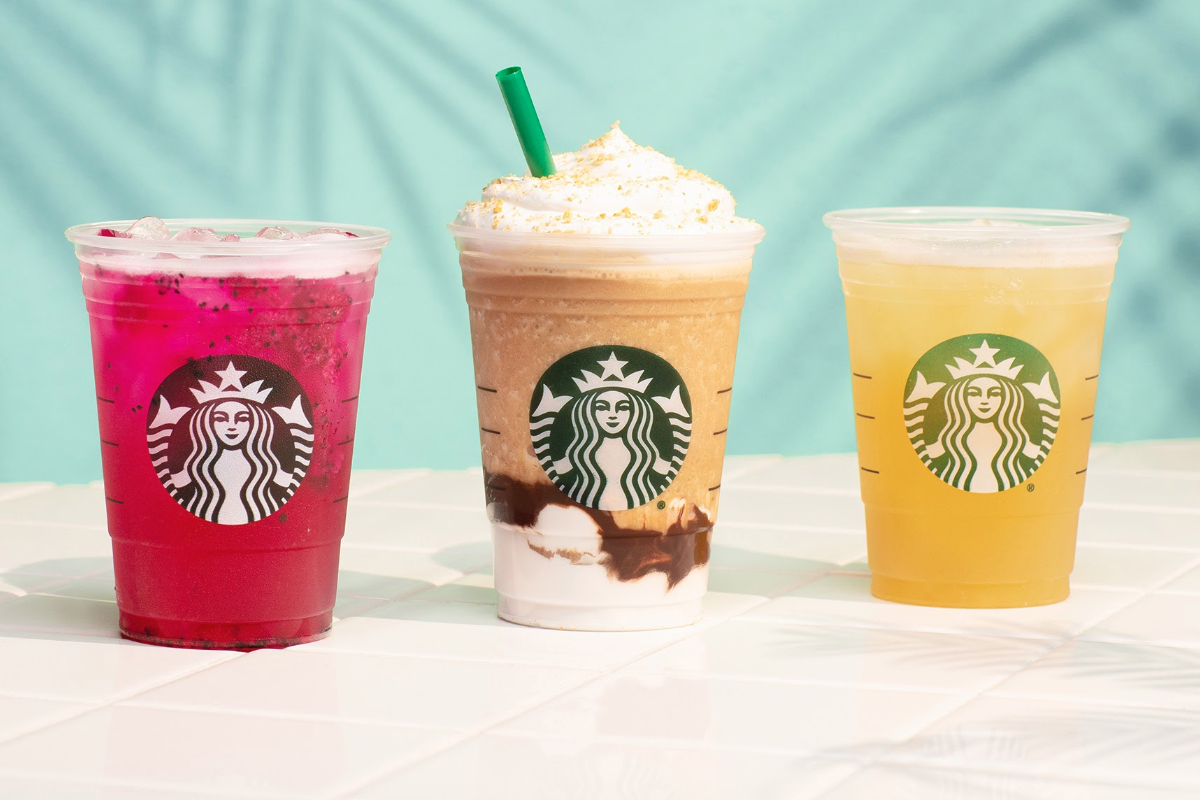 74%. That is the percentage of Starbucks drinks sold that were cold beverages in the third quarter of this year. That is 13% higher than Q2. This is good news for Starbucks since cold drinks tend to be more profitable.
91%. That is how many people in Alberta, Canada approve of getting rid of Daylight Saving Time and keeping the clocks in one place forever. They will vote on the matter in October.
120. That was the recorded temperature in Sicily on Wednesday, which is the hottest day ever recorded in Europe.
Who's Wearing The Pants In This Regatta?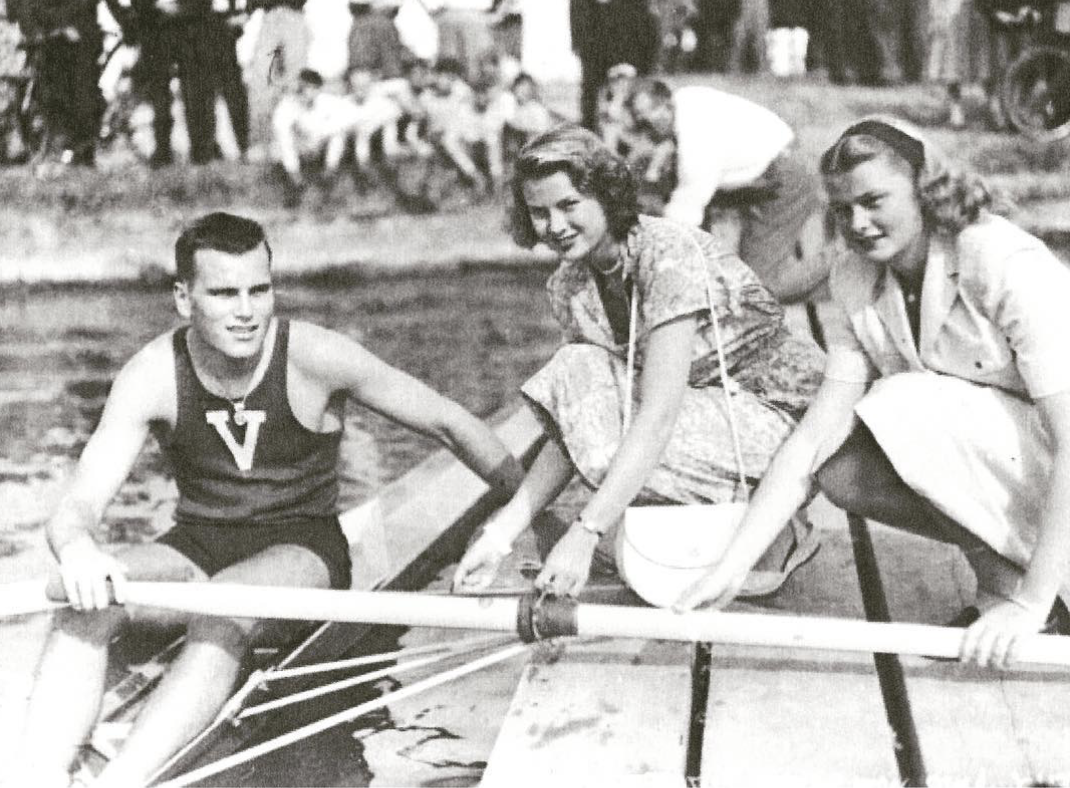 credit: getty
Women can now wear pants if they would like to when attending the Henley Royal Regatta. This is an English rowing competition that dates back to 1839 and is considered part of the English social season. Did you know there was such a season?
In the past, women in attendance could only wear dresses or skirts with a hemline below the knee. The organizers have changed the rules this year after a petition from a rower last year called the dress code "draconian."
Men must still wear lounge suits, jackets or blazers. Women can now wear trousers, or pants, inside the Regatta Enclosure but some private clubs will still keep the dress or skirt dress code for women in place. Quite so!
Extreme Air Force Makeover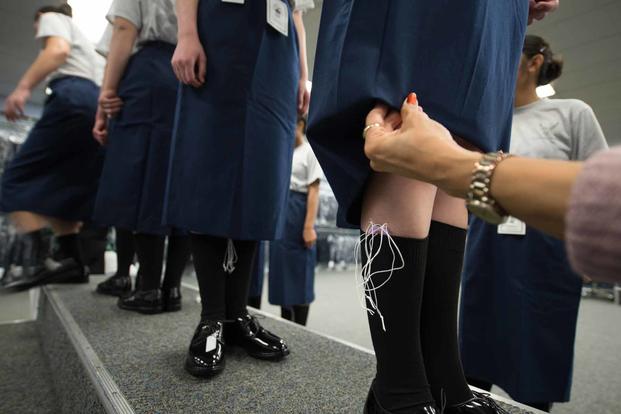 credit: military.com
Speaking of dress codes, the U.S. Air Force will change its dress and appearance standards to allow airmen to wear morale patches on certain days, put their hands in their pockets and tattoo their scalps. We assume this also applies to airwomen.
A morale patch is a sewn patch that identifies units, brigades or experiences such as battles or missions. They are typically not a part of official uniform but they are important to military personnel. Under new rules, commanders can decide if their teams can wear approved patches on Fridays or to special events.
The new rules also allow women to opt out of hosiery with dress uniforms and wear two-inch hair accessories. It will also increase the length of hair allowed for men from two inches to 2.5 inches.
New guidelines will be published in October. A spokesperson for the Air Force said that the updates are "fully aligned with our Air Force standards and culture that maintains our focus on warfighting will providing options to meet many of the needs of our airmen."
Today's Live Show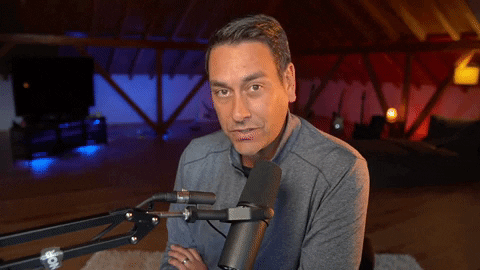 MORNING INVEST LIVE
Join us on today's live morning show at 8:30 AM EST on YouTube. On today's show:
ICU beds are overrun by unvaccinated Covid cases.
Americans are addicted to junk food and the government subsidizes this industry
Corporations mandating vaccines for wealthy executives but ignore frontline workers
Click here to RSVP and start chatting with our audience. I'll see you at 8:30 AM Eastern.
Share The Love
Become a friend of Morning Invest by sharing this newsletter with someone you love.
When you do, we don't just give you a pat on the back and say, "Well done old sport." We give you actual rewards that'll make everyone jealous.