| TOGETHER WITH | |
| --- | --- |
Happy Tuesday.
Jeff Bezos will launch into space today on the first manned Blue Origin rocket. The Change.org petition not to let him return to Earth did not reach its goal of 200,000 signatures as of this writing so presumably he will be back.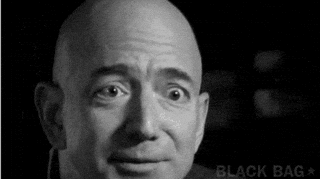 credit: giphy
🇨🇺 A Guantanamo Bay prisoner was sent to his home country on Monday. This is the first release of a Guantanamo prisoner under the Biden administration. None were released during the Trump administration.
🪙 Treasury Secretary Janet Yellen asked regulators to act quickly on regulating stablecoins, a type of cryptocurrency that is less volatile than other cryptocurrencies.
✅ Actor Idris Elba wants everyone on the internet to be verified to avoid cowardly vitriol.
🇯🇵 A man in Japan was arrested for drunk droning, that is operating a drone while drunk, which is against the law.
Coronavirus Update: 😷 Total confirmed cases as of 8:40 p.m. ET on Monday: 190,841,454 — Total deaths: 4,095,055 — Total vaccine doses administered: 3,645,448,017
| | | | |
| --- | --- | --- | --- |
| | Bitcoin | $29,714.49 | |
| | | | |
| --- | --- | --- | --- |
| | Ethereum | $1,756.51 | |
| | | | |
| --- | --- | --- | --- |
| | Cardano | $1.06 | |
| | | | |
| --- | --- | --- | --- |
| | Dow | 33,962.04 | |
| | | | |
| --- | --- | --- | --- |
| | S&P | 4,258.49 | |
| | | | |
| --- | --- | --- | --- |
| | Nasdaq | 14,274.98 | |
*Stock data as of market close, cryptocurrency data as of 5:00pm AM.
Markets: A blood bath across the board with Bitcoin unable to hold that all-important 30K number. Bitcoin saw nearly $100 billion wiped away while the Dow dropped 700+ points as the pandemic's resurgence in the United States fueled expert concerns that the highly contagious Delta variant of Covid-19 could spur renewed restrictions.
CONFORMING LOAN

Program

Rate

Change

APR

Change

30 year
2.63

%

0.06%

2.68%

0.06%

15 year
2.04

%

0.05%

2.12

%

0.06%
The Lead: Worried on Wall Street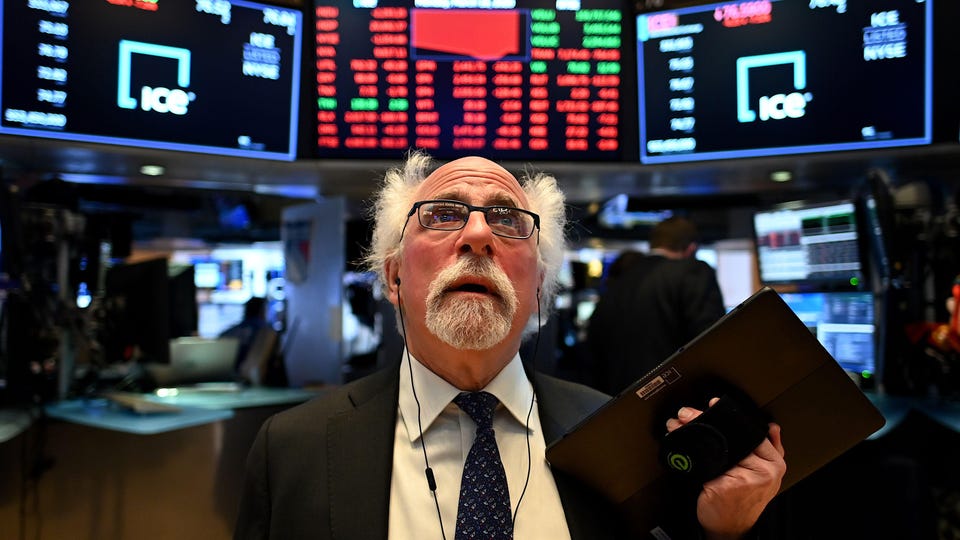 credit: getty
The stock market took a nosedive on Monday on fears of a Covid resurgence. The Dow fell more than 700 points, making Monday the worst trading day since last October.
Investors are worried about the resurgence of Covid by way of the Delta variant. Case numbers are rising and so are hospitalization and deaths. According to Reuters, case numbers have tripled in the last 30 days from 12,000 per day to over 32,000. Deaths were up 25% from the previous week with an average of 250 people per day dying.
Other highly vaccinated countries have had rising case numbers too and the stock market is finally taking notice after trying to ignore this for weeks. Overseas markets did the same. The Stoxx Europe 600 was down 2.3% and the Hong Kong's Hang Seng Index was down 1.8%.
Striking a Vein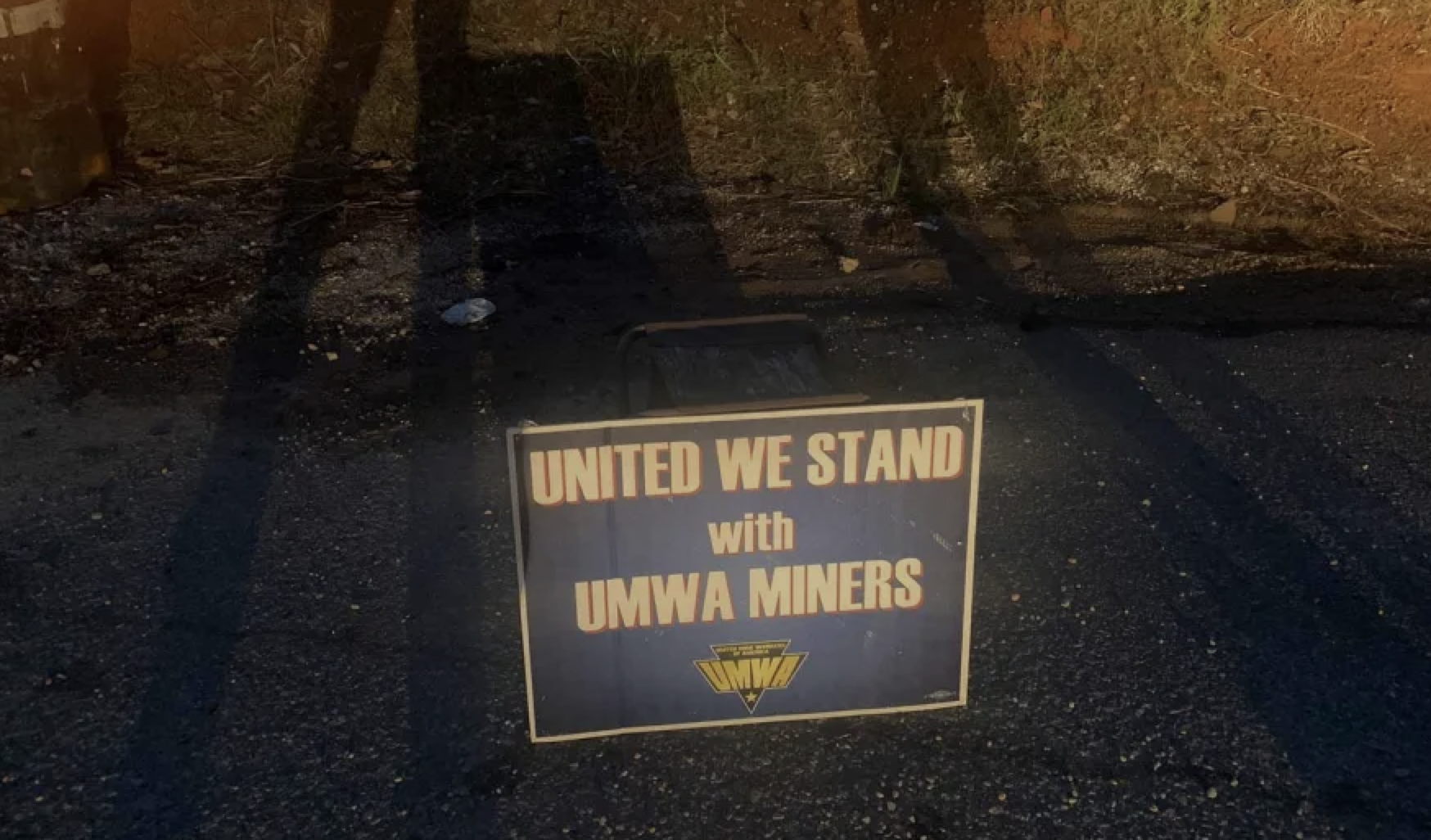 credit: kim kelly
Over 1,000 coal workers have been striking in Alabama for over 100 days over labor conditions and some are saying this is the first major strike of this kind in four decades.
The miners are protesting against Warrior Met Coal, the company that bought the mines from the previous owners, Walter Energy when that company went bankrupt. Workers say that Warrior Met has lowered pay and benefits of workers while reaping massive profits. Warrior Met has not come to the table to negotiate since the strike began but it said that production volume would not suffer from the strike on a recent earnings call.
Workers are suffering from lost wages during this three-month strike. In May, the company held a fundraising concert to support the strike but surprisingly little national support has shown up since. MediaMatters points out that no major news network has covered the strike even though miners have come to New York City to picket corporate offices. Could it be because Warrior Met is owned by powerful hedge funds, including BlackRock? Hm?
Sponsor: Stamps.com
Can you think of anything worse than waiting in line at The Post Office during a pandemic? That sounds awful.
Enter Stamps.com which brings the Post Office, and now UPS shipping, right to your computer. That way you don't have to leave the house!
Mail and ship anything from the convenience of your home or office.
With Stamps.com, anything you can do at the Post Office you can do with just a few clicks. Plus Stamps.com saves you money with deep discounts that you can't even get at the Post Office!
With Stamps.com, you get 5 cents off every first-class stamp and up to 40% off Priority Mail, and up to 62% off UPS shipping rates.
Try it now and get a FREE digital scale ⚖️ with our promo code: INVEST. There's NO risk. With my promo code, INVEST, you get a special offer that includes a 4-week trial PLUS free postage and a digital scale. No long-term commitments or contracts.
Just go to Stamps.com, click on the Microphone at the TOP of the homepage, and type in INVEST.
Food In The Hands Of A Few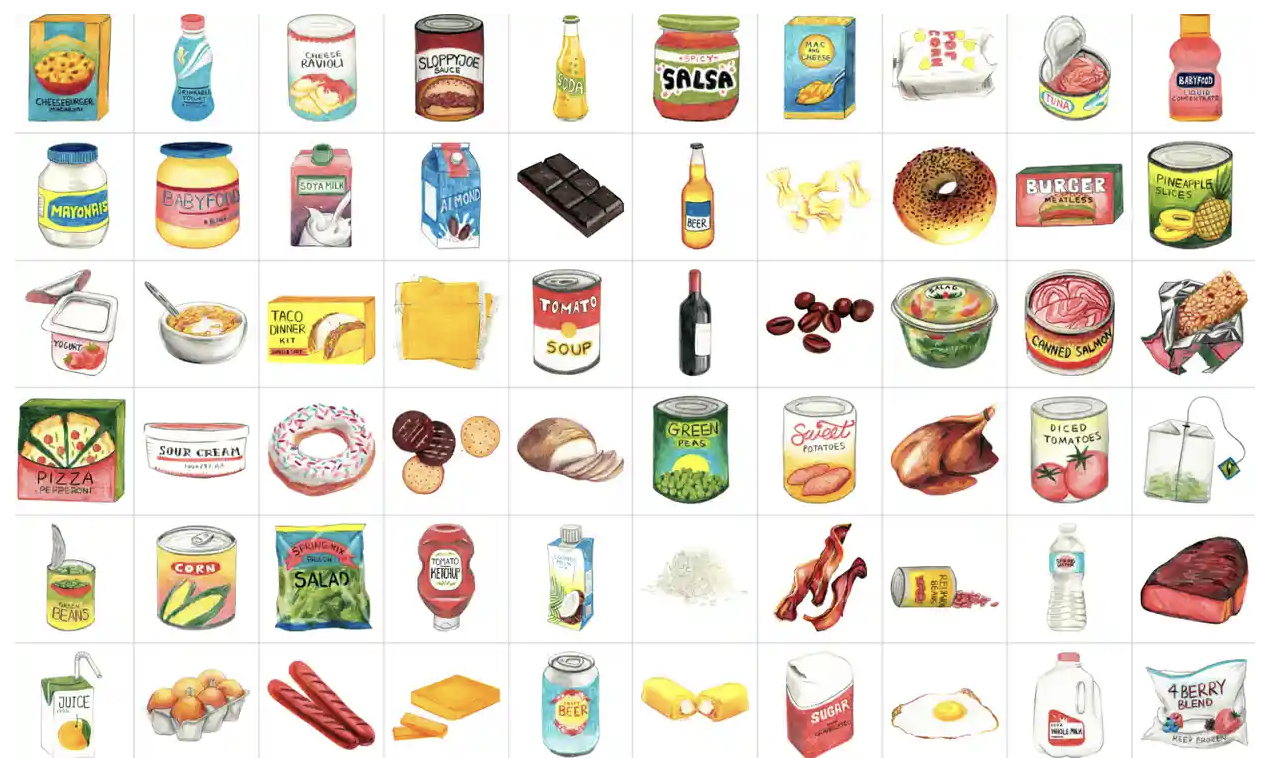 credit: guardian design
American grocery stores seem like they hold a cornucopia of choices but an investigation by "The Guardian" found that most products are controlled by just a handful of companies.
In fact, 79% of all groceries in an American market are sold by a handful of companies. PepsiCo alone controles 88% of the dip market and 73% of all breakfast cereals are made by one of three brands: General Mills, Kellogg and Post. More than 80% of beef and 70% of pork come from four massive meat producers.
So what? Well, when big corporations control food, they can make choices for profit instead of for the betterment of human health and the environment.
"It's a system designed to funnel money into the hands of corporate shareholders and executives while exploiting farmers and workers and deceiving consumers about choice, abundance and efficiency," Amanda Starbuck, a policy analyst at Food & Water Watch, said of the study.
Last week President Biden signed an executive order to combat antitrust bastions in the U.S. but the government can only do so much. YOU as a consumer have a lot more options to buy local and reduce your dependency on processed foods. Let's all try harder!
News By The Numbers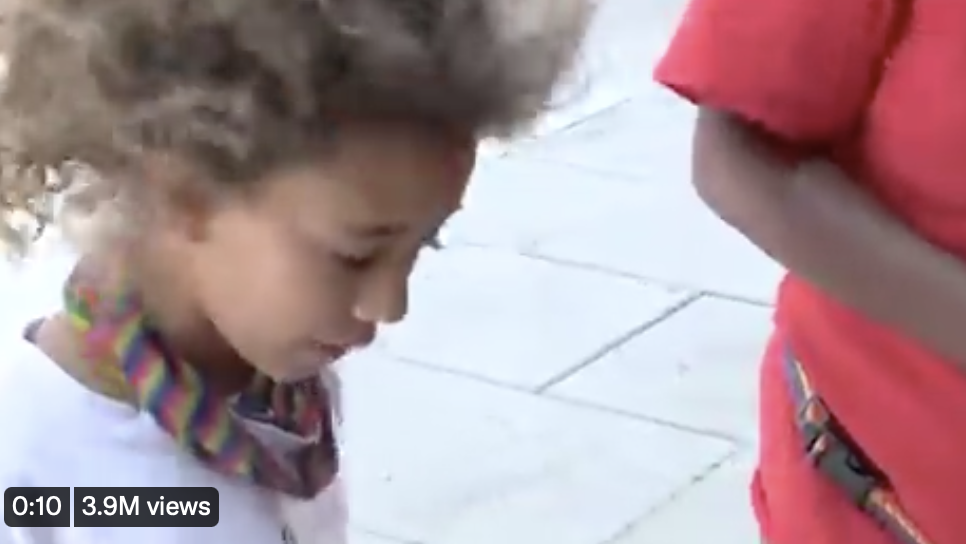 credit: twitter
2. That is how many times this little girl has been involved in a public shooting after surviving the shooting at Nationals Park over the weekend. She's 8 years old.
$33 billion. That is how much the Robinhood trading app is expected to be worth when it goes public on the Nasdaq under the ticker "HOOD."
8 months. That is the jail time ordered for the first January 6 Capitol rioter after his sentencing on Monday. He pleaded guilty to obstructing an official proceeding and has since apologized saying that he made a "foolish decision."
$2.4 billion. That is how much former President Trump's businesses made while he was in office, according to an investigation by "Forbes."
95. That is how old a man in North Carolina turned at his most recent birthday. He threw himself a party at the local roller rink. He's been skating for 90 years and hopes he can celebrate his 100th birthday doing the same dang thing!
Snapping Up Snapper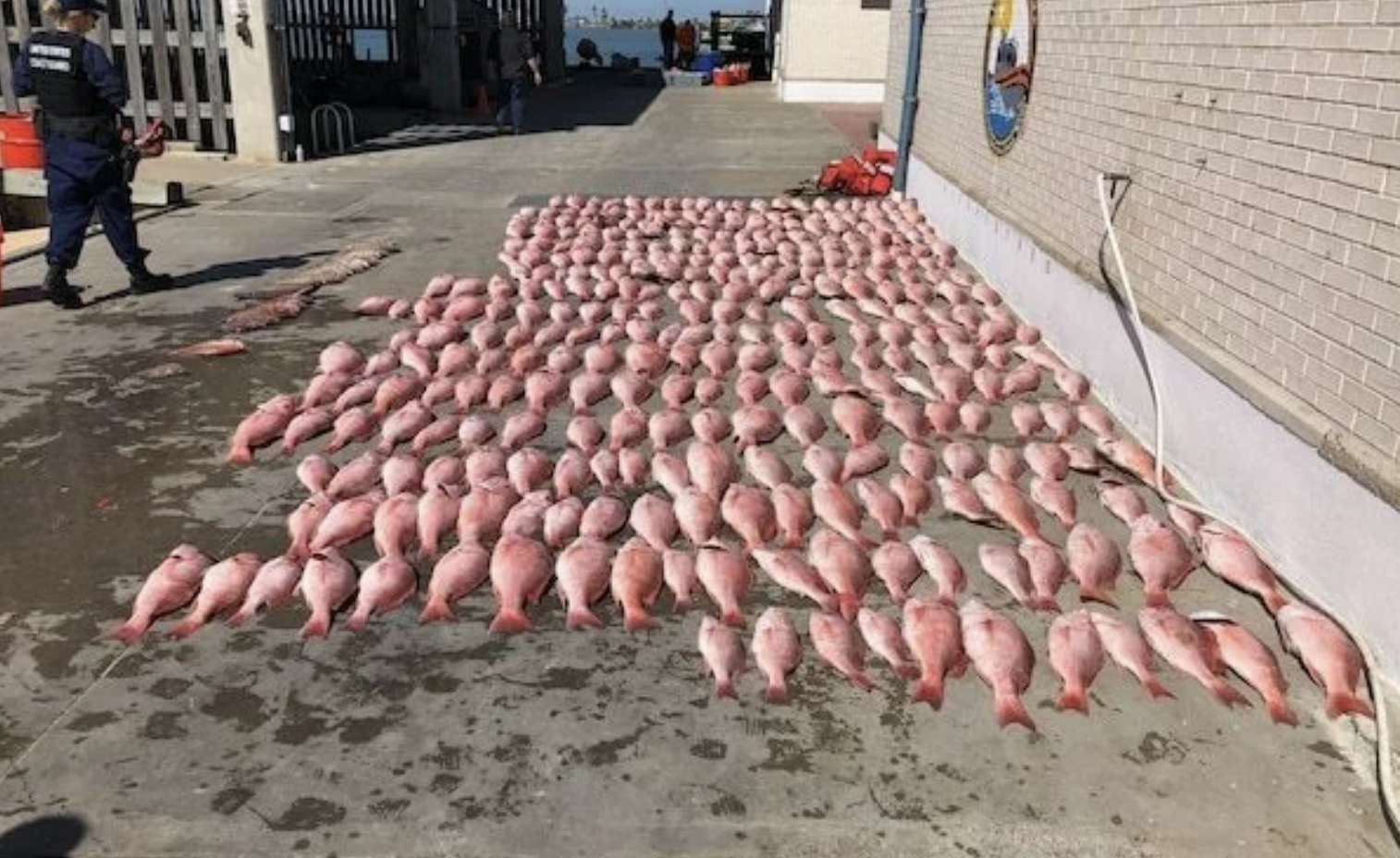 credit: npr
The U.S. Coast Guard has stepped up seizures of illegal red snapper fishing in the Gulf of Mexico. Last year, nine boats were stopped and seized because they crossed into U.S. waters to fish. This year alone, there have been 148 seizures and 547 Mexican fishermen have been detailed and released without charges.
Who knew that red snapper was such a hotbed for discontent? Fishermen catch a high price for their catch, so much so that the cartel is involved. Wildlife experts say that this is detrimental to the ecosystem, especially because each catch is between 1,000 and 3,000 pounds of snapper, along with other marine life that gets caught and killed in the nets such as dolphins, sharks and turtles.
The fisherman can sell red snapper for up to $250 per fish in the U.S. so it is worth the risk. The U.S. government says that it only catches about 10% of the illegal fisherman because they have fast boats, many of which are suspected to be funded by the cartel in exchange for a cut of the profits.
Crushing The Miners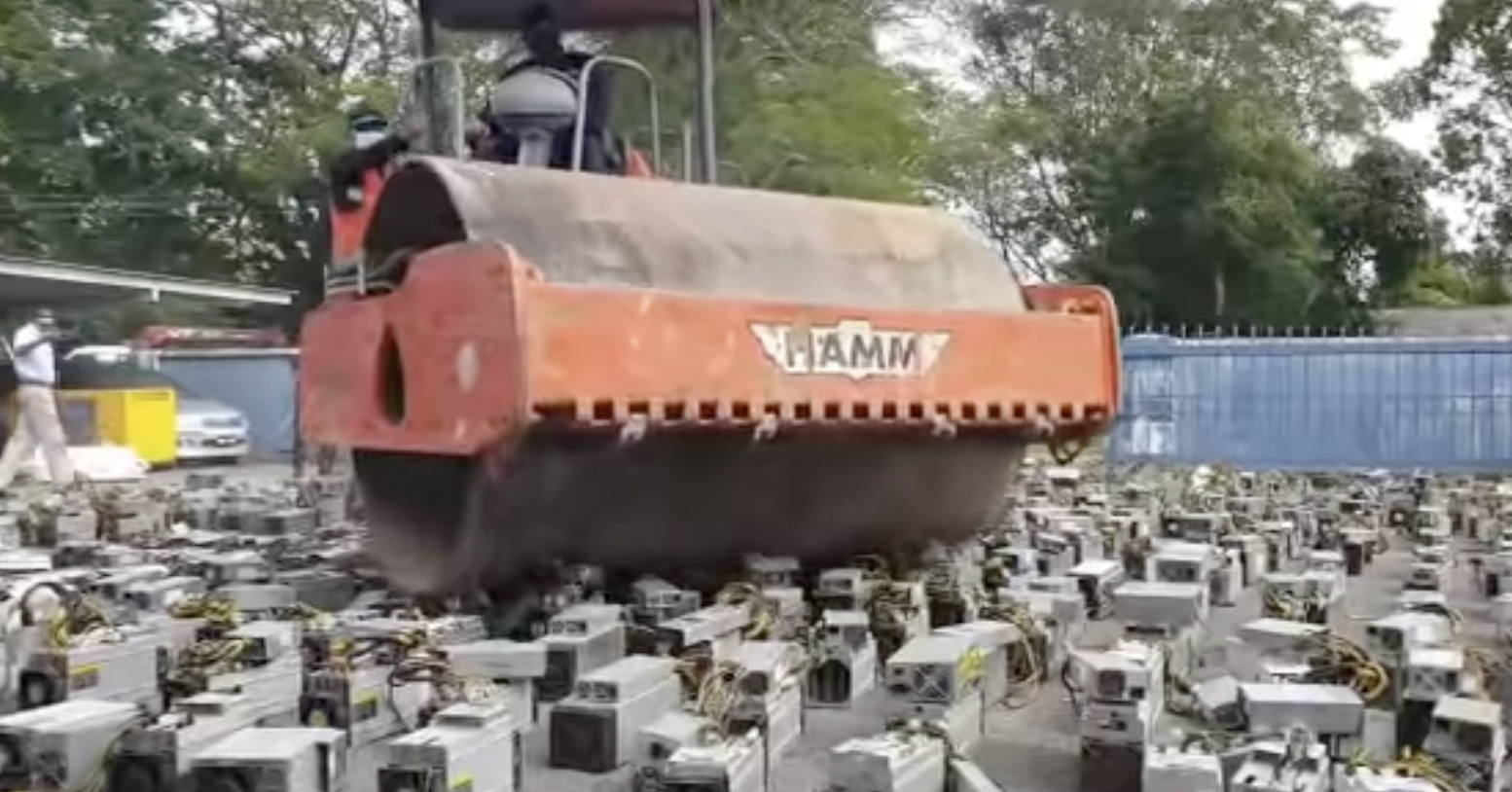 credit: youtube
Oh this is painful to watch. A steamroller in Malaysia destroyed 1,069 bitcoin mining rigs that were laid out for doom in a parking lot.
The government seized these machines in a crackdown after the local power company reported that they were illegally siphoning electricity from the grid. Crypto mines are power-intensive and authorities say that these had stolen over $2 million worth of electricity.
The destroyed equipment was worth about $1.26 million. Why didn't the government sell that equipment? A court order said that they couldn't. What a waste and an environmental hazard!
Today's Live Show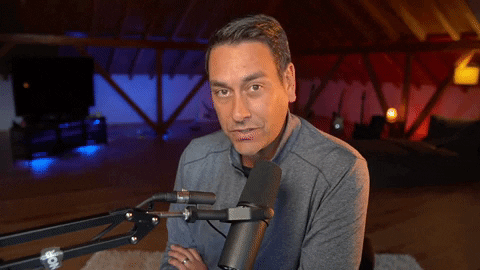 COVID CASES EXPLODE, CNN MOCKED TO ITS FACE, BEZOS TO SPACE
Join us on today's live morning show because we have a busy day. Covid cases explode across the U.S. sending the stock market plummeting, Jeff Bezos goes to space with tax payer dollars, and coal miners are on strike. All that and so much more on today's show. Click here to RSVP and I'll see you at 8:30 AM Eastern.
Share The Love
Become a friend of Morning Invest by sharing this newsletter with someone you love.
When you do give you actual rewards that'll make everyone jealous.