| TOGETHER WITH | |
| --- | --- |
Happy Monday.
It is now illegal to "drunk drive" an elephant in Sri Lanka. That must happen a lot if the government had to pass a law to ban it.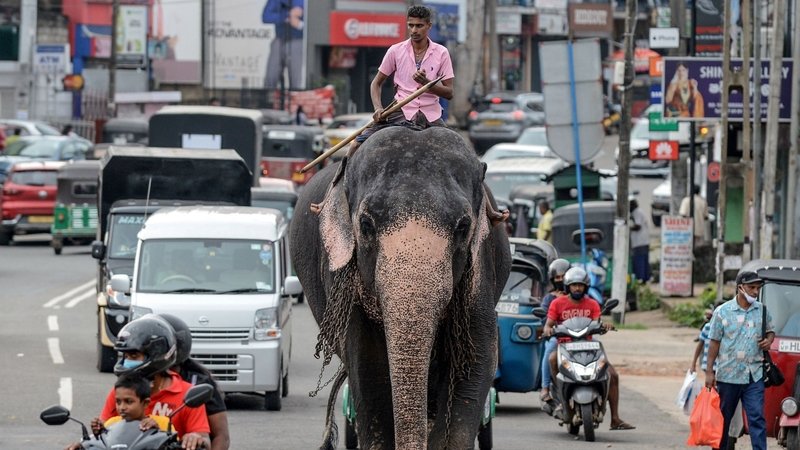 In Case You Missed It.
🎢 The Taliban burned down an amusement park that they thought was sacrilege. But they took a few joy rides first.
🦘 Wildlife officials are not sure why a wild wallaby is on the loose…in Pennsylvania.
🔥 Experts say that the California wildfires could burn into December.
🤿 Divers are being warned that venomous sea snakes may try to mate with them during the breeding season.
Coronavirus Update: 😷 Total confirmed U.S. cases as of 2:30 p.m. ET on Saturday: 37,625,224 — Total deaths: 627,956
Reverend Jesse Jackson and his wife are both hospitalized in Chicago with Covid.
The FDA is reminding humans that they are not animals and should therefore not take ivermectin to treat Covid. Ivermectin is a horse deworming medicine.
Hospitals report more children have been hospitalized for Covid than at any other time during the pandemic.
New Zealand has more than 100 Covid cases and the Prime Minister has extended lockdowns until at least August 31.
Pfizer could gain FDA approval for its Covid-19 vaccine as early as today.
| | | | |
| --- | --- | --- | --- |
| | Bitcoin | $50,237.06 | |
| | | | |
| --- | --- | --- | --- |
| | Ethereum | $3,330.35 | |
| | | | |
| --- | --- | --- | --- |
| | Cardano | $2.83 | |
| | | | |
| --- | --- | --- | --- |
| | Dow | 35,120.08 | |
| | | | |
| --- | --- | --- | --- |
| | S&P | 4,441.67 | |
| | | | |
| --- | --- | --- | --- |
| | Nasdaq | 14,714.66 | |
*Stock data as of market close, cryptocurrency data as of 5:00am ET.
Markets: A $50,000 Bitcoin lifts all boats as Ethereum is on the verge of a bigger bounce. Congress returns today to hash out a path forward for the $1 trillion infrastructure bill and a $3.5 trillion social policy package.
CONFORMING LOAN

Program

Rate

Change

APR

Change

30 year
2.76

%

0.03%

2.82%

0.03%

15 year
2.04

%

0.01%

2.14

%

0.01%
The Lead: PayPal and Bitcoin Sitting In A Tree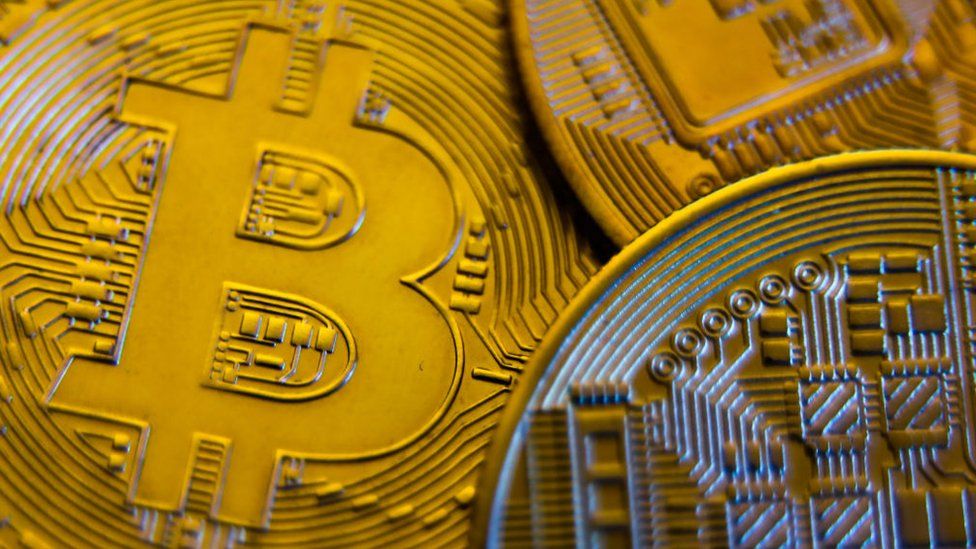 credit: getty
PayPal rolled out cryptocurrency trading in the U.K. They already do this in the U.S. This is the first overseas launch. It comes at a good time as Bitcoin passed $50,000 for the first time in months after falling below $30,000.
PayPal has 403 million users. The company is positioning itself to compete with Coinbase as a cryptocurrency exchange. U.K. PayPal users can now buy cryptocurrencies such as bitcoin, ether, litecoin and bitcoin cash.
Bitcoin's rise on Monday boosted other coins' values too. Ether and Ethereum both trended up putting the entire crypto market at more than $2.14 trillion.
Gold Becomes a Tier 1 Asset
On June 28th gold and silver became tier 1 assets. That means that the world's central banks now recognize gold as a risk-free asset and it will become more expensive to buy and sell unallocated gold.
You've heard us warn you about the US Dollar. Inflation is here and rising. That's why smart investors are making sure their money is preserved with Gold. It's worked for 4,000 years!
I know you might be intimidated by the idea of owning physical gold coins, but you don't have to worry. Birch Gold is a fantastic resource that not only teaches how to invest in gold and silver but also lets you buy precious metals right on their website and they're giving away a free SAFE! Yes a safe that you can store your gold in your home.
Head over to Birch Gold and get your FREE Gold kit today and learn how to start investing in the one currency that's stood the test of time by clicking right here.
9/11's Shocking Cancer Fallout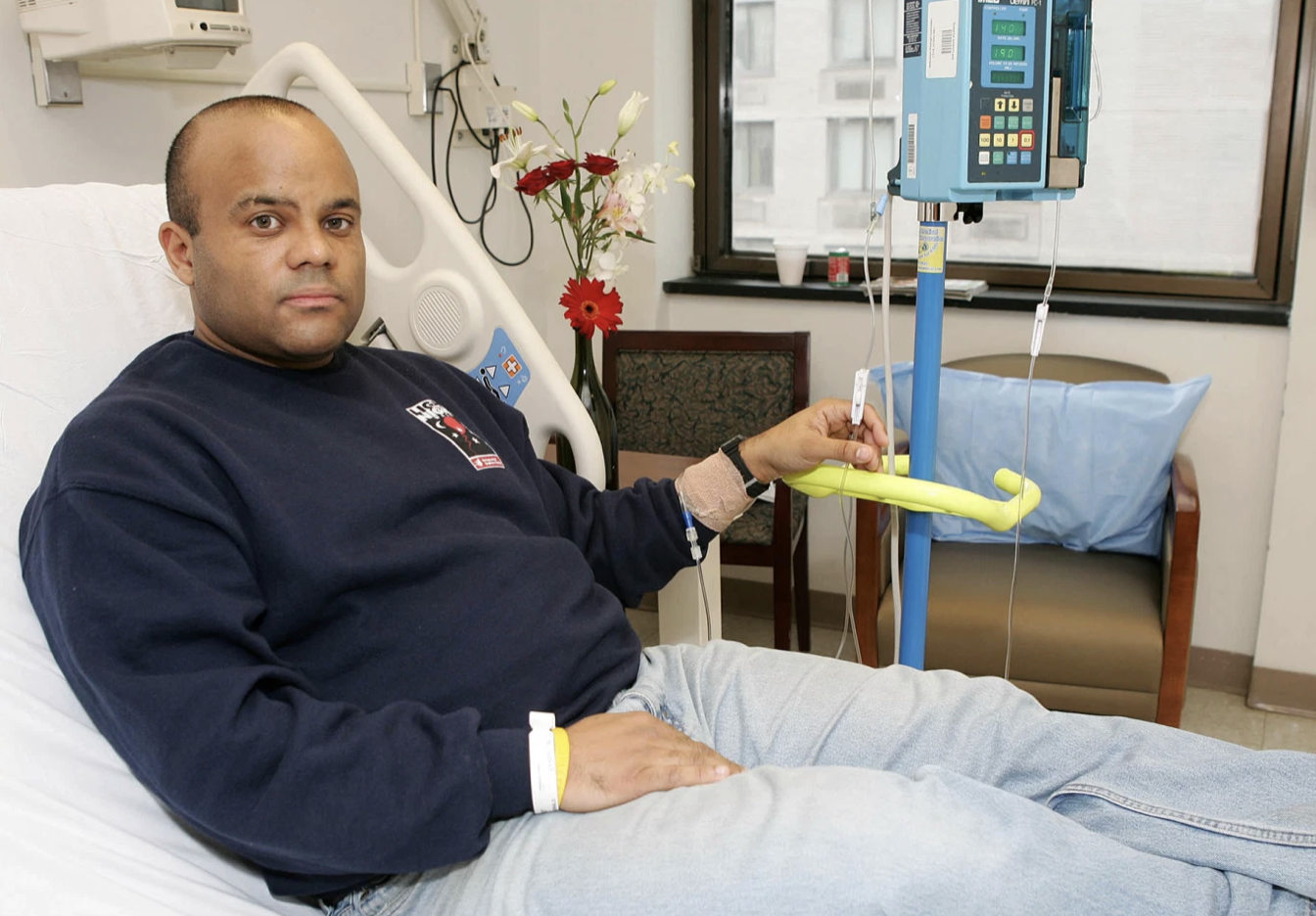 Reggie Hilaire, an NYPD cop who tallied 850 hours at Ground Zero, came down with thyroid cancer in 2005 and multiple myeloma, a blood cancer, in 2006. credt: nypost
The number of 9/11 responders who are suffering from related cancers is 23,710. This is a shocking number! Officials say that 1,510 have lost their battles with their cancers and they expect that number to rise.
Rescue workers were exposed to all manner of toxins at Ground Zero from dust, ash and everything else that made up the cloud that sat over New York City for months. Now many of them have thyroid, prostate and blood cancers such as leukemia.
"It is a warning sign that we can expect other cancers to be showing up at significant rates in the future. We can't let our guard down," Dr. Michael Crane, medical director of the WTC clinical center at Mount Sinai Medical Center, told The New York Post.
What does that mean? How can we have our guard up for this damage that has been done?
Cancer is not the only health problem that lingers from first responders. The WTC Health Program that supports them reports over 65,000 World Trade Center-related illnesses and over 4,600 deaths.
Hiding Evidence of Innocence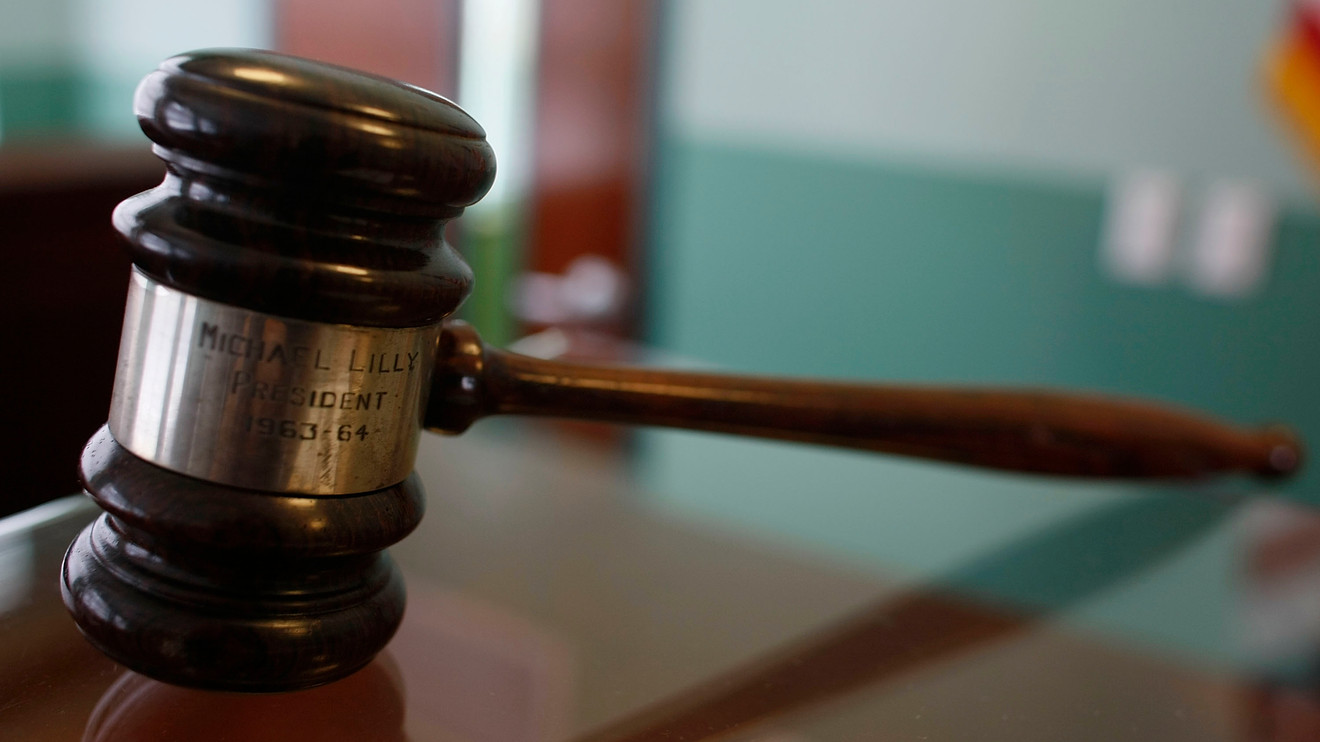 credit: istock
New rules in South Carolina require prosecutors to share evidence of innocence if they find it for a person that they prosecuted. They can no longer sit on this evidence, which implies that they have in the past.
This comes from changes to the South Carolina Rules of Professional Conduct. It requires that prosecutors disclose any "credible, material" evidence that a defendant was wrongfully convicted. Two dozen other states have rules like this.
News By The Numbers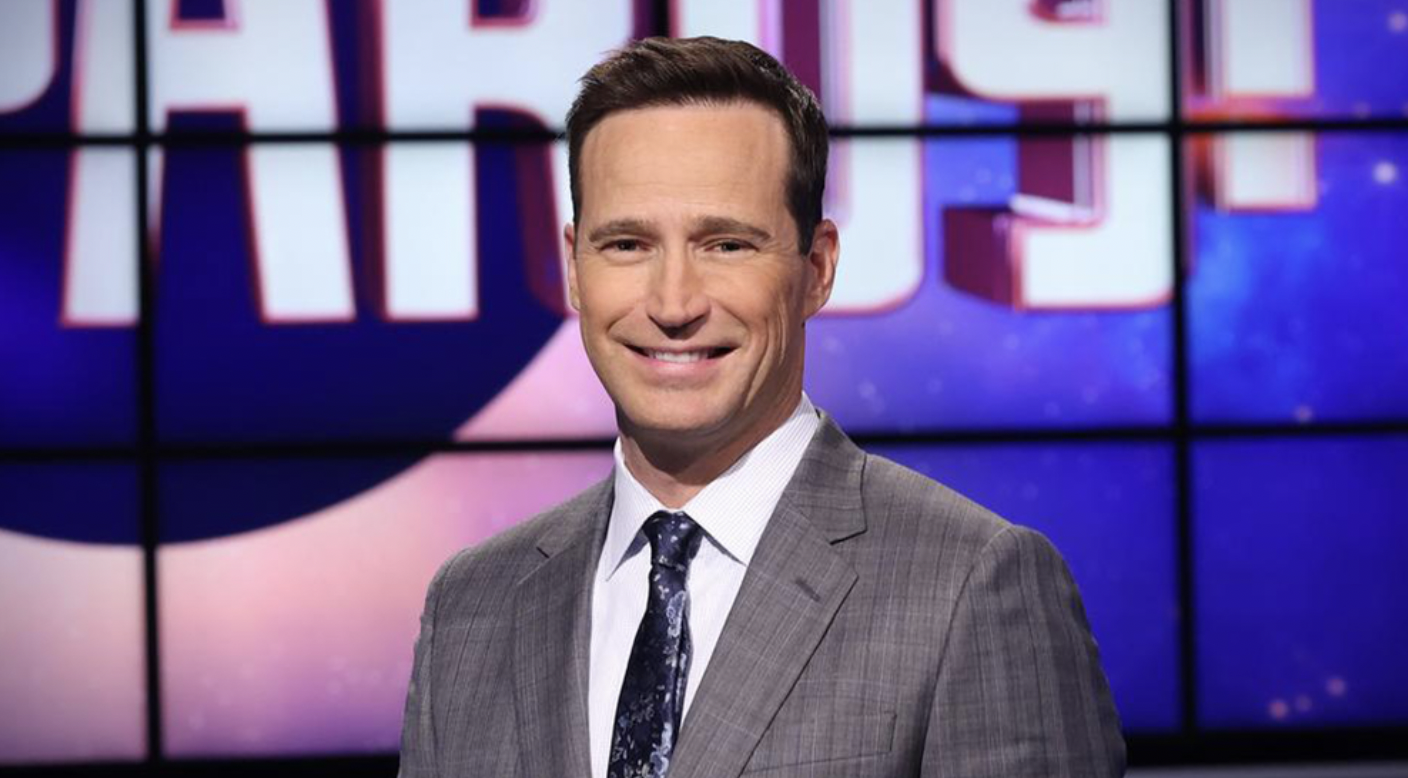 credit: sony
1. That is how many tapings Mike Richards lasted as the permanent host of Jeopardy! He was ousted from the gig after comments from an old podcast surfaced. He will stay on as the executive producer as they return to rotating trial hosts.
7 foot 8 inches. That was the height of the tallest man in America. He died this weekend at the age of 38. He had a tumor in his pituitary gland that caused his excessive height gain.
9,427MW. That is how much energy in Australia came from solar panels on Sunday, compared to 9,315MW from coal. This is the first time solar has outpaced fossil fuel energy in the country.
209 days. That is how long 5-year-old Harvey Sutton took to hike the Appalachian Trail with his parents. They began in January and finished just in time for him to start Kindergarten. He is not the youngest person to do this. A 4-year-old girl named Juniper dude it last year wearing a Wonder Woman costume.
Today's Live Show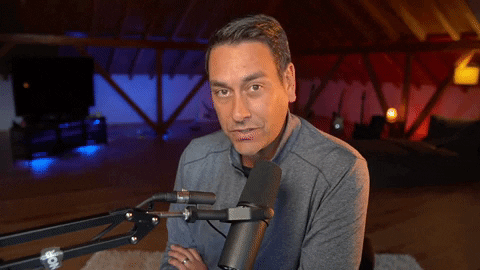 MORNING INVEST LIVE
Join us on today's live morning show as Congress returns to work on the massive stimulus package. New $1,000 stimulus checks are hitting people's accounts. And we'll look at the next moves for Bitcoin and Ethereum as BTC cracked the $50K mark. Click here to RSVP and I'll see you at 8:30 AM Eastern.
Climate Crisis and Children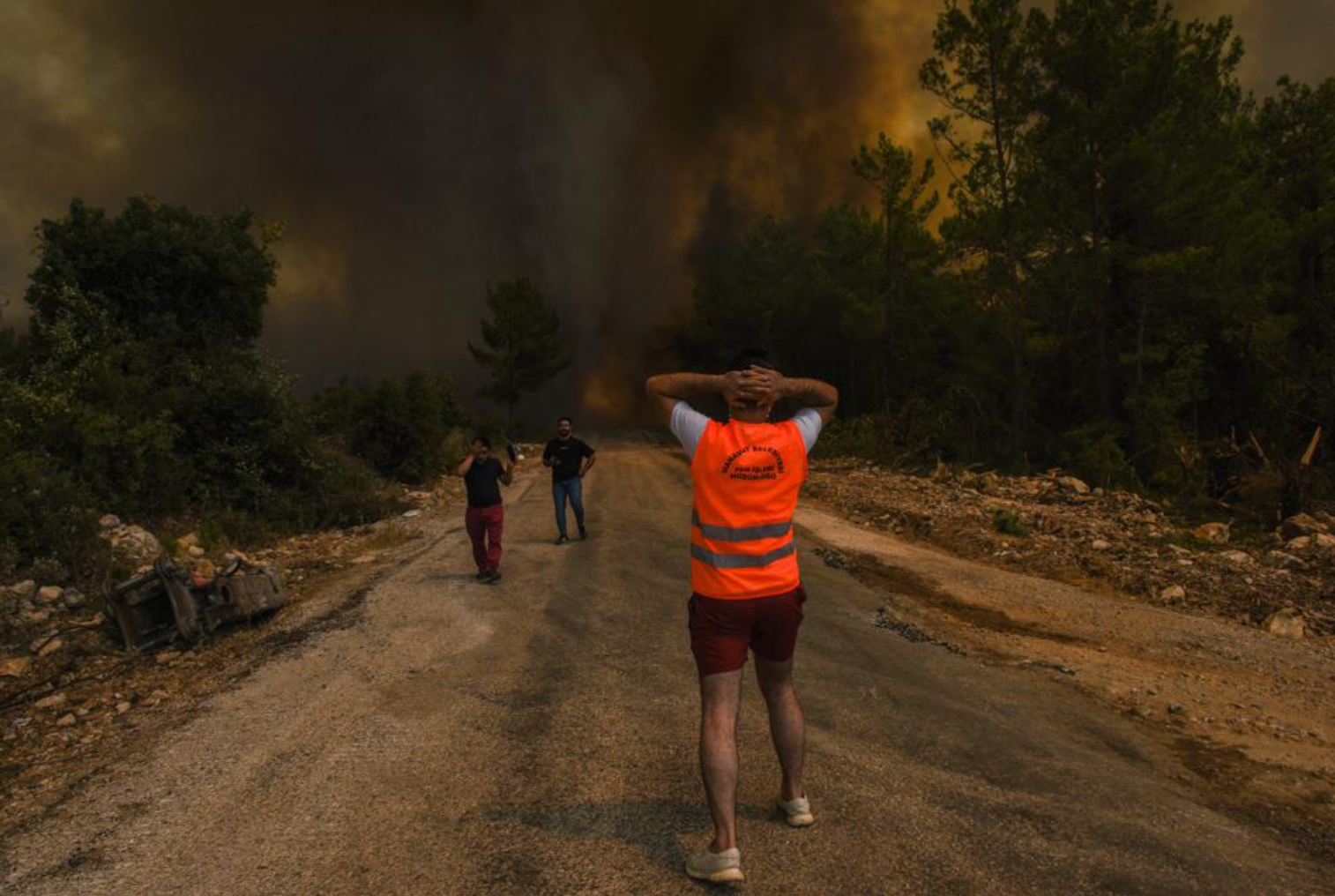 credit: ap
A new report from the United Nations shows that half of all children are at "extremely high risk" from the climate crisis. Half!
This means that children are at risk of suffering dire consequences from heatwaves, floods, drought, cyclones, air pollution. These things threaten all children but children in 33 countries are threatened by more than one of those things at the same time, namely India, the Philippines and sub-Saharan Africa.
It's no longer a hypothetical question: What world do we leave our children? We now know the answer. "Virtually no child's life will be unaffected," Unicef director Henrietta Fore told The Guardian. "Children are uniquely vulnerable to climate hazards. Compared to adults, children require more food and water per unit of body weight and are less able to survive extreme weather events."
Turning Rice Into Potatoes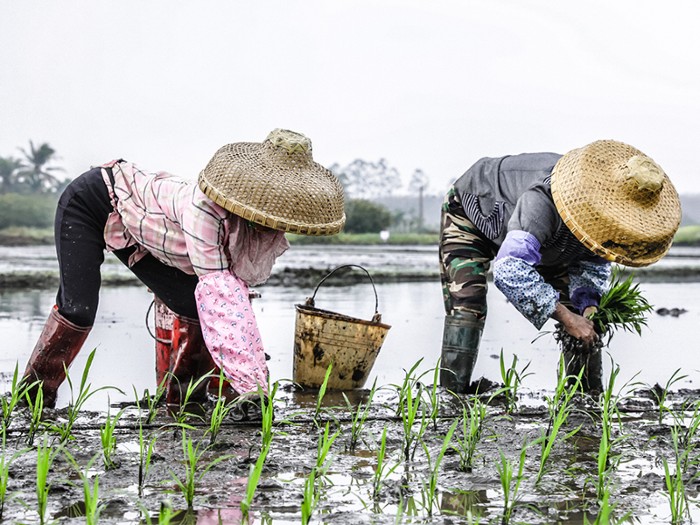 credit: getty
Can the Chinese replace rice with potatoes in their cuisine? A new report shows that greenhouse gases could fall nearly 9% if they do.
Rice takes a lot of water and fertilizer to cultivate. A researcher named Jun Bi at Nanjing University in China found that potatoes grown in China have a lower carbon footprint because they demand less water and fertilizer. Pork fried potatoes? I'd try it.
Share The Love
Become a friend of Morning Invest by sharing this newsletter with someone you love.
When you do give you actual rewards that'll make everyone jealous.