TOGETHER WITH
In Case You Missed It.

credit: giphy
Michael Keaton is trending on the news that he will be returning to the Batman movie franchise. Sweet!
A judge in the UK ruled that Julian Assange will not be extradited to the U.S. The President of Mexico has offered him political asylum.
Massachusetts Governor Charlie Baker released a plan to become carbon neutral by 2050 and ban new gas-powered car sales by 2035.
Famed investor Carl Icahn is selling off his stake in Herbalife and giving up his seats on the board.
Unilever is testing a cleaning product made from seaweed that does not kill bacteria with harsh chemicals but instead prevents them from forming a biofilm.
NBC Sports broadcaster Cris Collinsworth upset quite a few people by dropping a certain R-word on 'Sunday Night Football'. Collinsworth slipped and said 'Redskins' when referring to the newly named Washington Football Team. The team was named Redskins from 1933 up until this season.
Coronavirus Update: 
Total confirmed U.S. cases as of 6 p.m. ET Monday: 20,780,638 — Total deaths: 353,050 — Total tests: 252,978,384
CONFIRMING LOAN

Program

Rate

Change

APR

Change

30 year
2.76

%

 

0.03%

2.81%

 

0.03%

15 year
2.48

%

 0.07%

2.57

%

 0.07%
The Lead: All Eyes On Georgia
credit: getty
In a rally in Georgia on Monday, President Trump said that he would "fight like hell" to hold onto the Presidency. In Washington DC, Mayor Muriel Bowser has called in the National Guard because he is worried that Trump supporters might want to fight like hell too. Literally.
The runoff Senate race in Georgia is today. If both Democratic candidates win, all three legislative branches will be in Democrats' control.
The Presidential election count is set to be certified tomorrow, yet Republicans are mounting their opposition.
That's a whole lot of hold-on-tight for a country that is being ravaged by a pandemic and down economy but that's all we can say or do, unless you're a Georgia voter. The rest of us, hold on tight!
Sponsor: Atomic Social
Right now is the BEST time to start a business. Did you know it only takes 48-hours to create a million-dollar online company? Yes, it's true. But you need a great team to help you build the website of your dreams that won't break the bank.
Introducing Atomic Social.
Atomic Social is an industry-leading marketing firm that specializes in Website Design and Search Engine Optimization (SEO).
I've personally seen the websites Atomic Social has built, and they do an AMAZING job! You won't be disappointed.
Atomic Social has an AMAZING offer for you today! They are building out ENTIRE websites, a $3,000 VALUE for 50% off! Only $1,500 (up to 8 pages)! That's just for our Morning Invest readers. The best part is that you can schedule a free 20-minute call with their team right now to talk about your idea and website.
Click on this calendar link right now to book your free 20-minute call
P.S. Check out some of their awesome website designs right here: https://www.atomicsocial.com/websites
China Bounces Back
credit: getty
China is cashing in on economic uncertainty in the U.S. Chinese currency is at its highest level in over two years.
Under President Trump, China has been at a trade war with the United States. Leaders in the country are hopeful that this war will cool off under President-elect Biden.
The Chinese economy seems to have recovered from the pandemic with a 1.9% growth in 2020 and the country is aiming for 50 million Covid vaccinations within the month.
Meanwhile, the dollar is down 0.3 percent against foreign currency.
Dropping The Hard Stuff
credit: observer
Research has shown that hard drug use is down in New York City since the pandemic but cannabis use is up 35%.
New York University's Langone Health Center surveyed 128 adults and found a 78% reduction in cocaine use, a 71% reduction in MDMA, and a 68% reduction in LSD, supposedly because those are things you do in social situations and there have not been social situations for many months. Cannabis, however, is A-OK for a party of one.
It helps that cannabis was legalized in more states in the November elections. Legal distributors have reported a boom in sales.
This is just one study but it is consistent with other studies, such as the Global Drug Survey.
News By The Numbers
credit: gyozo voros
A.D. 29. That is when John the Baptist was sentenced to death. Archeologists believe that they have discovered the dance floor where that happened in modern-day Jordan.
$2 million. That is how much a Kentucky man won from playing the same lottery numbers he'd seen in a movie.
20.84 million yen. That was the sale price of a giant bluefin tuna put up for auction this week in Tokyo. That is a 90% drop in price from a similar tuna sold last year, which sold for 333.6 million yen.
13%. That is the percentage of Hong Kong apartment sales that were "nano apartments." This is the term for teeny tiny apartments that are about the size of two parking spaces. Hong Kong is a very expensive city so people take what they can get.
Don't Worry About Covering Your Dinghy
credit: cruisebare.com
Here is something that might revive the cruise industry: Nudist cruises! A Carnival Cruise ship that is currently not being used has been booked for the Big Nude Boat event in February of 2022. That oughta give you something to look forward to!
This is a 2-week voyage from Tampa, Florida, cruising South and Central America and the Caribbean. Not only will passengers be nude but the ship will also be adorned with nude art. Clothing will be required when the ship is in port. We would also hope that some type of undergarment would be required for dining for obvious reasons.
Workers Rights In Cyberspace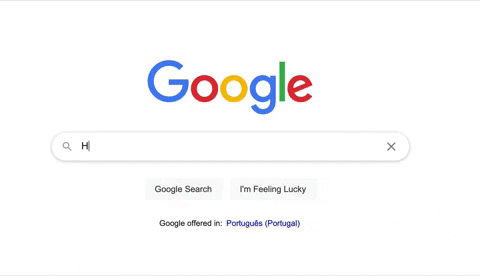 credit: morninginvest.com
Google workers will have the option of joining a workers' union called the Communications Workers of America (CWA) and Google will now have this to contend with.
The union will take on Google over issues such as pay disparity, retaliation, and controversial government contracts, according to The Verge. Union membership will not be mandatory but over 220 employees have already opted in. The union will also represent contractors, which make up a large part of Google's workforce.
Google has been accused of illegally firing employees who were organizing employee protests as well as taking government contracts that employees thought were unethical. The company's days of doing as it pleases is over once a union moves in. This is the first time white-collar workers at a major tech firm have unionized to make sure the company adheres to its own code of conduct to not "be evil."
Share The Love
Become a friend of Morning Invest by sharing this newsletter with someone you love.
When you do give you actual rewards that'll make everyone jealous.