| TOGETHER WITH | |
| --- | --- |
Happy Monday. Remember what Mondays used to feel like in 2019? Now Mondays feel like Tuesdays or Wednesdays.
In Case You Missed It. Yesterday we released our first Sunday newsletter. The way to get access to the Sunday edition is to simply refer 3 friends to Morning Invest. If they sign up then you'll get special access to the Sunday Casual Pants newsletter. If you refer 5 friends then you'll get some fun prizes. All the details are at the bottom of today's newsletter.
Coronavirus Update: Total confirmed U.S. cases as of 3 a.m. ET: 5,403,361 — Total deaths: 170,052 — Total recoveries: 1,833,037
The "Historic" laptop demand leads to shortages ahead of remote school.
In Today's Newsletter:
Postal crisis
Giant bug invasion (yes it's true)
Mortgage demand is off the charts
CONFIRMING LOAN

Program

Rate

Change

APR

Change

30 year
3.15

%

0.06%
3.23

%

0.07%

15 year
2.76

%

0.01%

2.91

%

0.02%
The Lead: Going Postal
credit: reuters
The US House of Representatives is coming back from recess this week to deal with problems related to the US Postal Service.
President Trump and his appointed lead to the Post Office Louis DeJoy have been accused of using the pandemic to undermine operations and funding to the national service to accomplish the goal of lowering American's opportunities to vote by mail. Post offices around the country are reporting sorting machines being removed, election mail being thrown out, and collection boxes being removed from neighborhoods without explanation.
Meanwhile, the federal service is kneecapped to cope with long-standing budget problems that began long before the pandemic
Vacation over
Speaker of the House Nancy Pelosi has called representatives back to vote on a relief plan that includes help for the Post Office called the "Delivering for America Act," which prohibits any change of operation or service. The House was not set to return for legislative voting until September 14 but now a vote could happen within the week.
Safe voting
If you are concerned with your mail-in ballot being counted and do not feel safe about in-person voting on election day, contact the supervisor of elections in your county and ask where you can drop off your mail-in ballot yourself. Oftentimes this is not the same as your place of polling. Your elections officials should be able to help you with this and you have the right to demand that they do. A helpful place to find information about your voter registration and local resources is Vote Save America.
Sponsor: Get Free Money with Webull
Why not get two free stocks valued up to $1,400 just for opening an account?
That's what you get just for opening a free trading account with Webull. Simply click here and start an account and you'll receive two free stocks valued up to $1,400. Even if you never do anything else with the account you still get that free money.
With Webull you can invest in thousands of companies using their trading tools and analytics to create your own financial portfolio. And the best part is $0 commissions and no deposit minimums. I remember when I used to pay $6 per trade with some other companies. Not any more thanks to Webull.
Sign up today and get your free stocks. Thanks, Webull.
Big Oil Takes a Cough Breather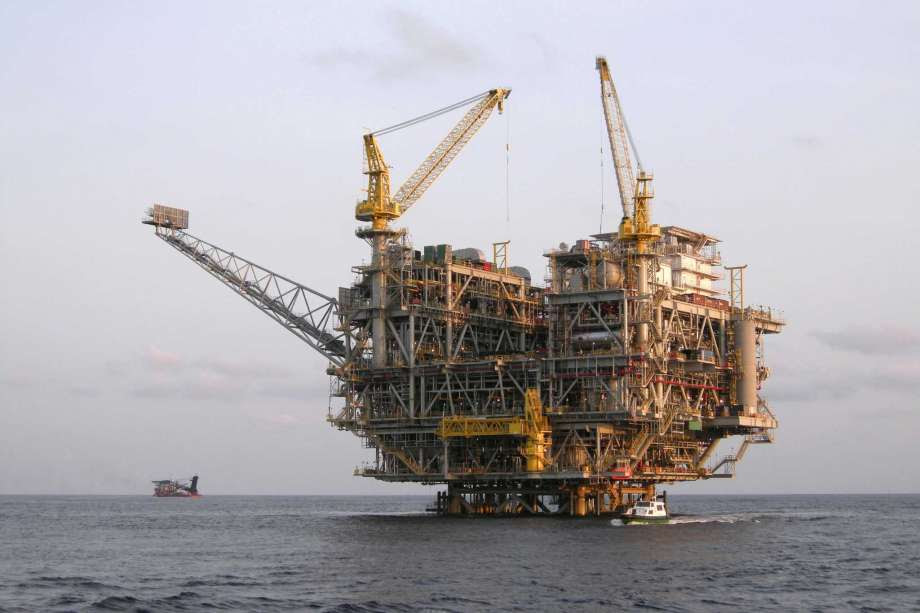 credit: houston chronicle
Oil companies around the world are halting exploration of new places to drill for black gold as demand for fossil fuels has slowed to a crawl during the pandemic.
Oil company BP announced that it would no longer explore new drilling locations in any new country. Oil experts Rystad Energy AS predict 10% of the world's oil to become obsolete in the near future.
Off-shore projects in Angola, Brazil, and the Gulf of Mexico are also being re-evaluated.
Why it matters
Oil companies have done lip service to moving to cleaner energy but the pandemic has really forced them to move on these promises. Oil prices are hovering at a breaking point for these companies, which need barrel prices to stay in the $40 range to break even. Prices have dropped by one third this year and are hovering at $45 and looking to continue to drop.
Will it Blend?
credit: getty images, nima ghamsari, co-founder of Blend
Times are good for the mortgage company Blend, which raised $75 million in capital. Blend is a mortgage matching site that helps buyers find and process loans with banks. Since the pandemic began, the company has reported a 1,000% jump in refinance applications and 100% jump in purchase applications. That's a lot of percentages. Since the pandemic began I've gained an additional 6% body fat.
This $75 million investment came from venture capital investors in a Series F round of funding. This means that the company has already raised A through E rounds of funding but F was a particularly good one, up 70% from last year.
News By The Numbers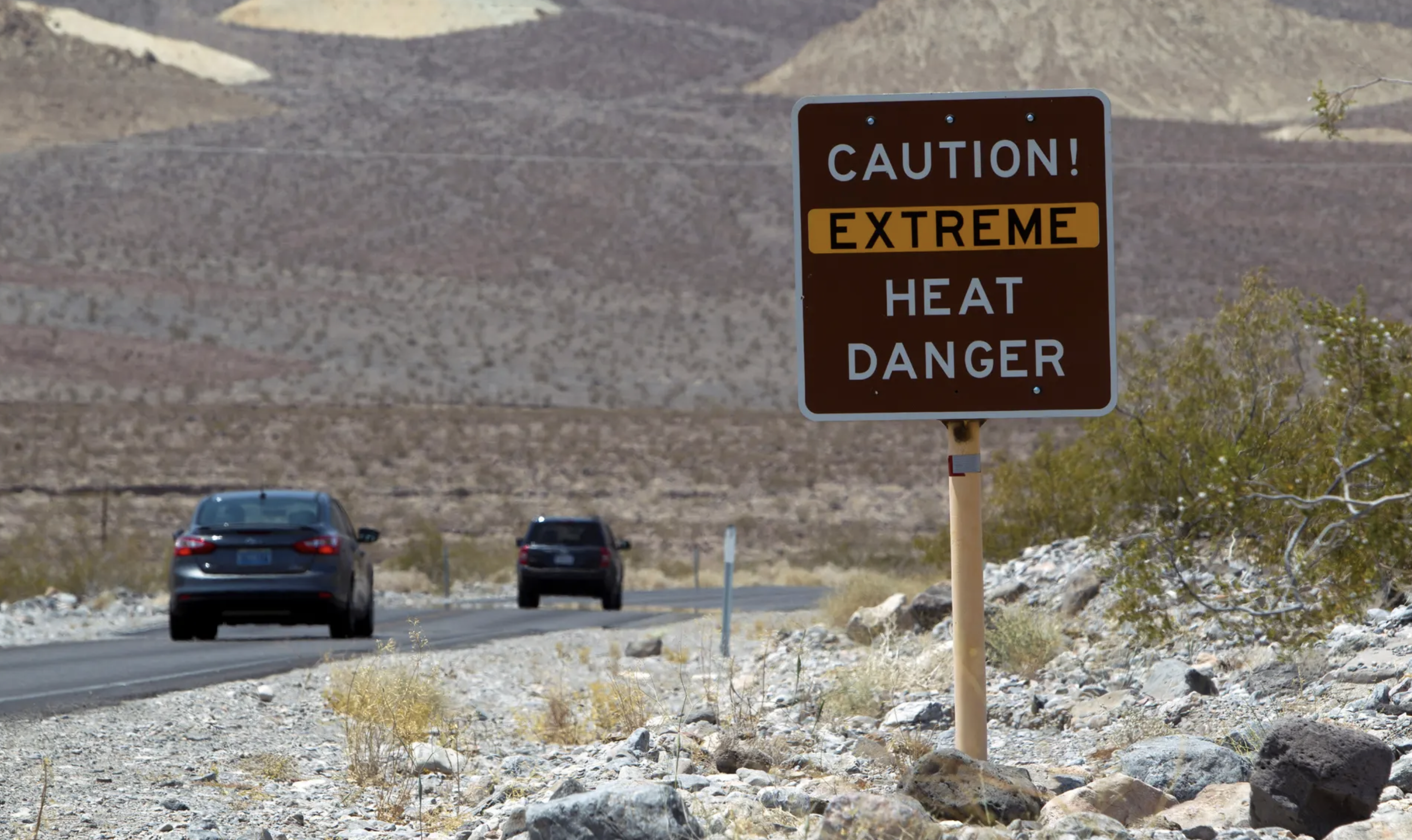 credit: guardian
130 degrees. That's how hot it was in Death Valley on Sunday. If you're keeping track at home that's the hottest temperature ever reliably recorded on Earth. We don't have good records while the dinosaurs roamed the Earth.
4 million. That's the number of Californians who sat in darkness this weekend thanks to rolling blackouts. Soaring temperatures caused an overwhelming surge in electricity use that the state's grid operator had to cut off power.
40. That's the number of miles Michigan is dedicating to automated vehicles on a stretch of highway between Detroit and Ann Arbor. The robots are taking over.
Let's All Go To The Movies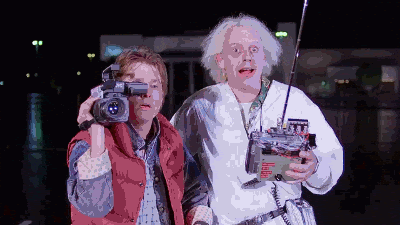 credit: GIPHY
AMC Movie Theaters is opening over 100 theaters on Thursday for the first time in months with movie tickets going on sale for 15 cents! The steep discount will celebrate the company's 100th anniversary.
The first AMC Theater was opened in Kansas City and tickets cost 15 cents way back when. In addition to the throwback price tag, throwback movies will be shown including Back To The Future, Grease, Ghostbusters, and The Empire Strikes Back. Those movies may seem 100 years old but they are not.
After the one-day 15-cent ticket, the throwback movies will stay on screen with tickets costing just $5 and including popcorn and a soda. New releases, however, will go back to regular ticket pricing. AMC assures customers that it is following social distancing guidelines with deep cleanings between screenings, theaters at 50% capacity, and requiring moviegoers to wear a mask. But if your shoes don't squeak because of the sticky theater floor, is it really a moviegoing experience at all?
The Great Lantern Bug Invasion
credit: cnn
The lanternfly is now threatening crops in New Jersey and residents there are being asked to clear their cars of the creepy bugs before they get in them. This is a story we can vouch for personally! My mother had them all over her patio and grill and they are huge and gross!
The lanternfly is originally from Asia but was first spotted in Berks County, Pennsylvania in 2014. They feed off of important crops including vines, fruit trees, and vegetables, and cause damage to these crops and we hardly need to point out that we cannot afford further disruption to your crops.
The state of New Jersey is also requesting an inspection of any crops moved across the Pennsylvania border to be inspected for these pests.
Share The Love
Become a friend of Morning Invest by sharing this newsletter with someone you love.
When you do, we don't just give you a pat on the back and say, "Well done old sport." We give you actual rewards that'll make everyone jealous.