| TOGETHER WITH | |
| --- | --- |
Happy Tuesday.
There is an asteroid heading towards Earth and NASA has a plan: Slam a spacecraft into it in order to knock it off course. In a related story my 9-year old is learning about dinosaurs in school right now.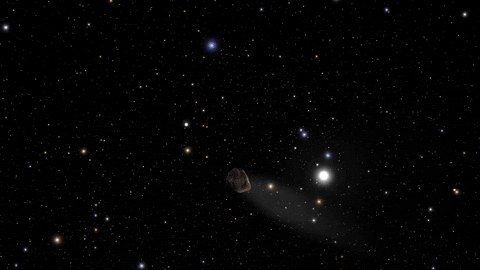 In Case You Missed It:
👁 A new study shows that women prefer men with hazel eyes while men prefer women with blue eyes.
🇨🇳 U.S. warships are cruising Taiwanese territory and ruffling Chinese feathers. The U.S. Navy says that this is "routine."
💵 The Biden Administration says that it finalized requirements for a $15 minimum wage for all federal workers, effective January 30, 2022.
🦞 Lawmakers in England have moved to make it illegal to boil lobsters and other crustaceans alive after new research confirms that they feel pain.
🛢 The U.S. will loan itself oil from its emergency stockpile in order to fight inflation.
Coronavirus Update: 😷 Total confirmed global cases as of 11:00 a.m. ET on Monday: 257,762,656 — Total deaths: 5,154,420 — Total vaccine doses administered: 7,418,271,679
A German health minister warns that all Germans will either be "vaccinated, cured or dead" by the end of winter as Covid cases rose 50% from last week.
Prosecutors in Italy are investigating a Covid party that resulted in at least one death and several infections.
New Zealand will end Covid lockdowns in December and institute a "three-tier traffic light" system to give some freedoms to vaccinated people.
The U.S. has issued a do-not-travel warning for Germany and Denmark due to rising Covid cases.
A Yahoo News poll shows that 74% of Americans feel like their life is back to "normal" since the pandemic.
| | | | |
| --- | --- | --- | --- |
| | Bitcoin | $56,617.99 | |
| | | | |
| --- | --- | --- | --- |
| | Ethereum | $4,137.65 | |
| | | | |
| --- | --- | --- | --- |
| | Cardano | $1.78 | |
| | | | |
| --- | --- | --- | --- |
| | Dow | 35,619.25 | |
| | | | |
| --- | --- | --- | --- |
| | S&P | 4,682.94 | |
| | | | |
| --- | --- | --- | --- |
| | Nasdaq | 15,854.76 | |
*Stock data as of market close, cryptocurrency data as of 5:00am ET.
Markets: The Turkish crashed 8% overnight to a new low while inflation reached 20% in that country. Yes you read that right, 20%. President Biden speaks today at 2PM Eastern on inflation concerns in the U.S. and rising oil and gas prices.
Today's Live Show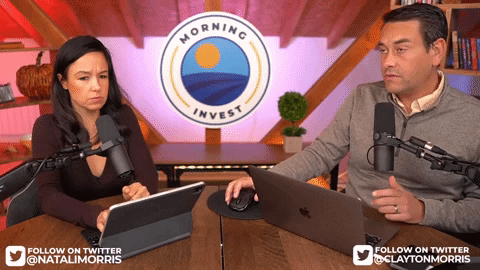 MORNING INVEST LIVE AT 9AM EASTERN
Join us on today's live morning show at 9:00 AM EST right here.
On today's show:
President Biden speaks today on the economy. Is there anything he can do to combat inflation?
New lockdowns are coming to parts of Europe. Will we see it in America?
The Senate is busy marking up the stimulus bill. Will it include permanent child tax credits?
Click here to RSVP and set a reminder and I'll see you at 9:00 AM Eastern.
CONFORMING LOAN

Program

Rate

Change

APR

Change

30 year
2.88

%

0.02%

2.95%

0.02%

15 year
2.22

%

0.05%

2.34

%

0.05%
The Lead: If The Fed Chair Fits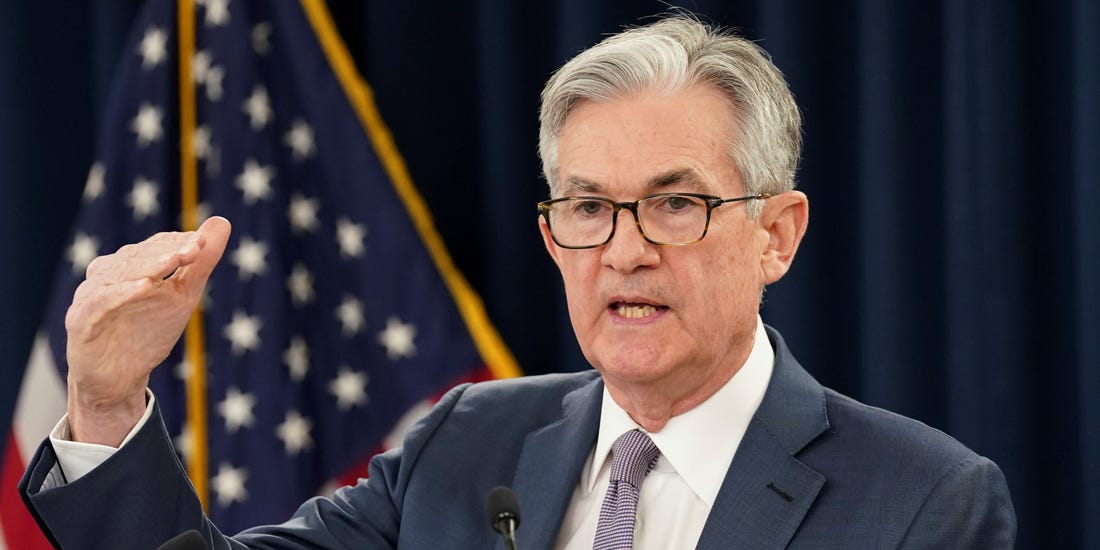 credit: getty
Jerome Powell has been asked to stay on as chair of the Federal Reserve. The White House made this announcement on Monday.
Rumors had been swirling that the White House might make a change as the economy still shows uncertain signs of recovery but those were just talk. President Biden says that he beliefs that Powell will be able to keep "inflation low, prices stable," and delivery full employment to strengthen the economy.
Wall Street liked this news since Powell has been good for the bottom line of big business. Stocks trended upwards on this announcement.
President Biden is expected to address the nation regarding inflation on Tuesday in advance of his Thanksgiving vacation.
Get $50 in Stocks at Public.com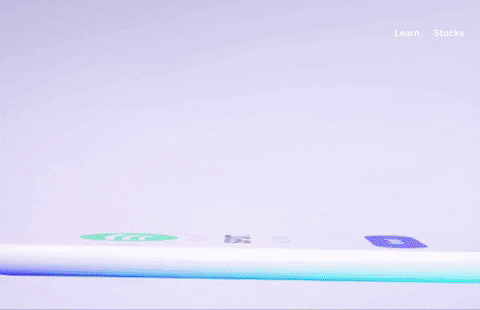 Come on over and follow me on Public! One of my favorite new trading apps that acts as a social network. I'm @ClaytonMorris over there. Say hi when you do. When I make a trade you'll receive an alert. It's one of my new favorite apps. You can get $50 in FREE stock today when you sign up.
Public is very different from other trading apps because it's built like a social network to help you learn about trading. Sure you can buy and sell in the app but the education component is wonderful. It's a great way for new investors to learn from people who've been doing it for a while. And there's nothing to be embarrassed about as the community is SUPER nice and helpful. So even if you're a newbie you'll be welcomed with open arms by the community.
But maybe this is the BEST part. When you sign up for your FREE account with our link you'll get a slice of a premium stock like Apple. And you can start investing with as little as $1. So get started today and tell me what you think of Public. Sign up right here and get your FREE slice of Apple stock. Click here: Public.com
We Built This City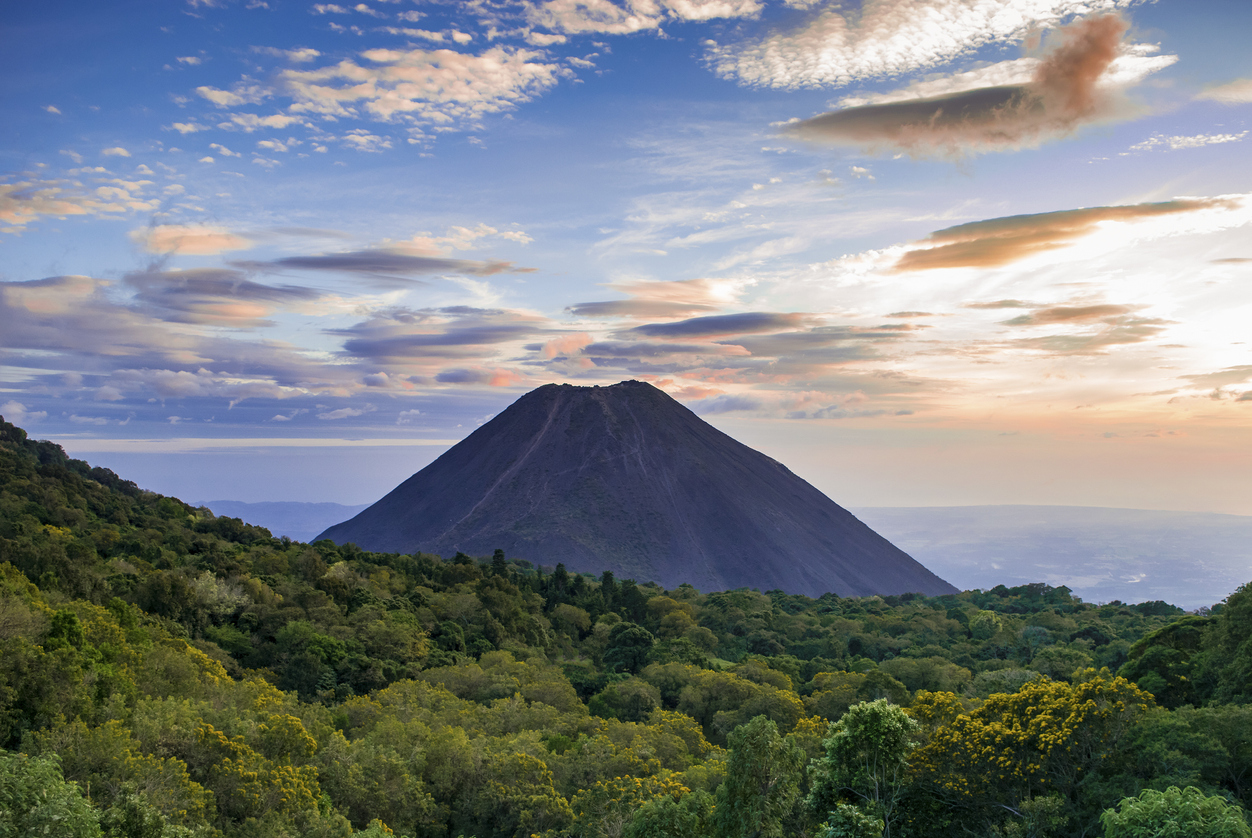 credit: getty
The President of El Salvador says that he is planning a Bitcoin City that will be powered by a volcano.
Recall that El Salvador made history by becoming the first country to accept Bitcoin as legal tender. President Nayib Bukele also led the country to invest in the cryptocurrency at the same time and now he wants to mine more. With a volcano-powered mine.
President Bukele says that construction on the city will begin next year and it will have commercial spaces, entertainment, restaurants and an airport and none of those places will have value added tax (VAT). It will be near the Conchagua volcano. Wikipedia tells us that there are some active areas in the region but no confirmed historical eruptions. Still, yikes! It's a volcano.
Rumor Has It Spotify Is Listening
credit: giphy
Adele has single-handedly made a major change to Spotify by asking the streaming service to remove the shuffle button as the default listening option from artists' albums.
This means that Spotify won't play the songs on an album at random but rather play them in the order the artists intended.
Adele, whose latest album 30 rocketed the charts in its first weekend, Tweeted this request: "We don't create albums with so much care and thought into our track listing for no reason. Our art tells a story and our stories should be listened to as we intended. Thank you Spotify for listening."
Spotify replied, "anything for you."
News By The Numbers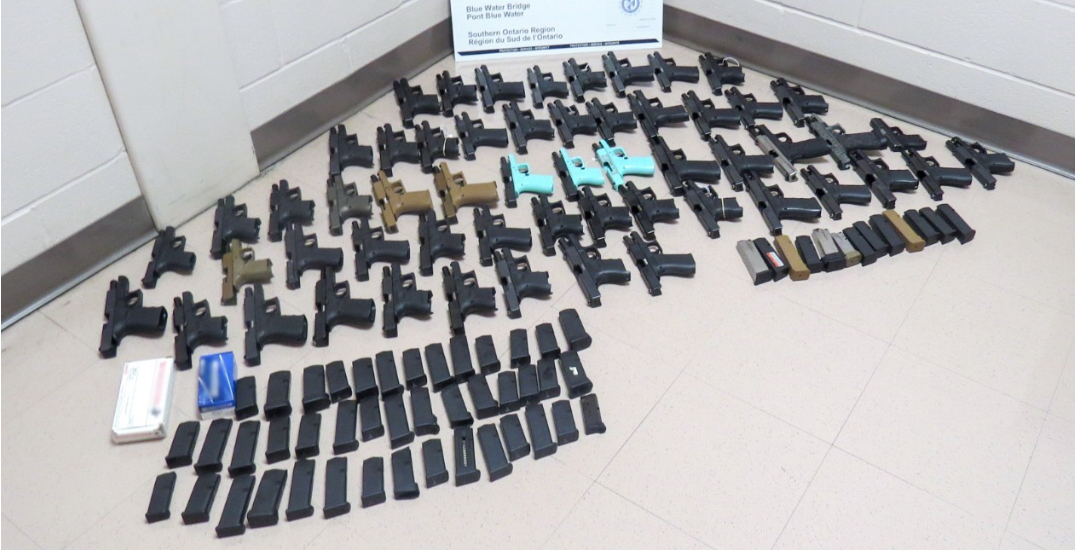 credit: canada border services agency
56. That is how many handguns a woman in Florida had in her car when she was stopped on the way to Canada.
44%. That is how many non-parents between the ages of 18 and 49 say that they are not likely to ever become parents, a 7% increase from 2018.
500,000 pounds. That is how much illegal marijuana was seized in a police raid in Oregon over the weekend. Police say it had a street value of about $500 million.
0.8%. That is how much sales of U.S. homes increased in October from the previous month. That seems like a lot but it was 5.8% lower than last October.
United Kingdom Goes Electric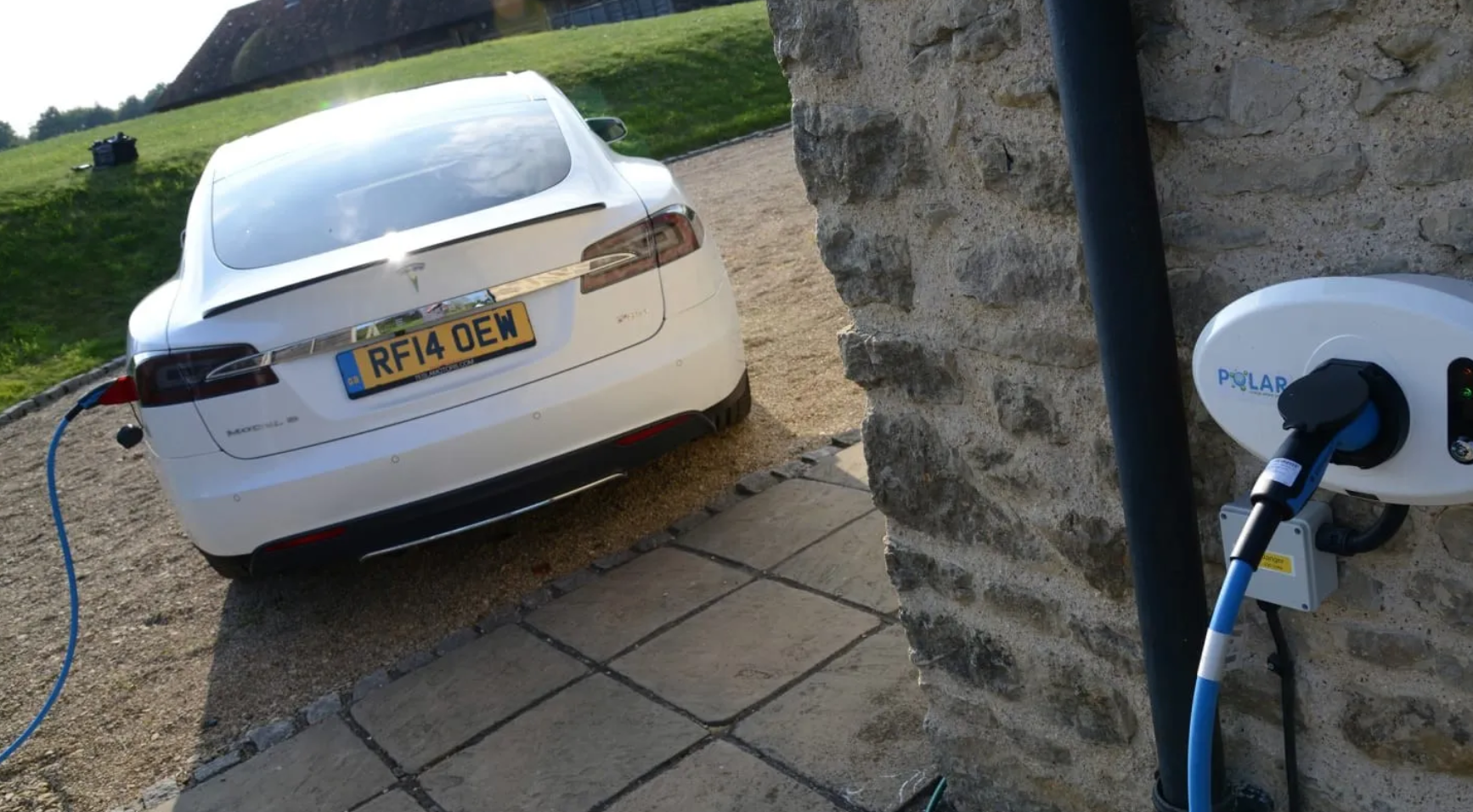 credit: electrek.co
New homes and buildings in the UK will be required to have electric vehicle chargers from now on, according to new laws.
This makes England the first country to make this investment into renewable energy for vehicles. The nation has committed to requiring all new vehicle sales to be electric by 2030 so getting the chargers ready is essential. Each new office building will have to have one EV charger for every five parking spaces. The new law will go into effect next year.
What's Trending?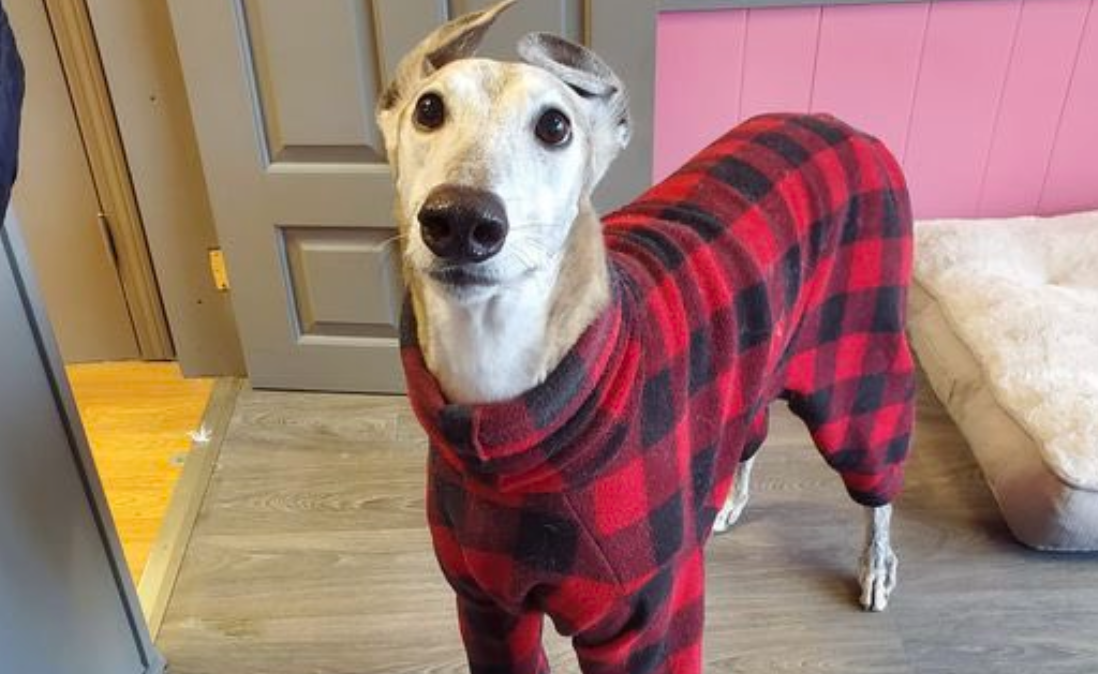 credit: twitter
Doogus is trending because of this Tweet of a dog with PJs. This has prompted other people to share photos of their pets in PJs and other cozy outfits. This one is my favorite.
Emma Thompson is trending because of video of her rocking out at an Adele concert over the weekend. It is great. She enjoyed herself with wild abandon. Go do the same for something that you love today!
Larry is trending because singer Summer Walker tattooed the name "Larry" on her face to show how much she loves her boyfriend. People on Twitter are reminding her that this is permanent…
Modesto is trending because the city is mentioned in a new Adele song. Modesto is a not-glamorous town on the outskirts of the San Francisco Bay Area and people are wondering when Adele would have ever visited Modesto.
Urban Dictionary is trending because of a new trend that has users looking up their own names on the site. Are we that bored on the Internet?
Share The Love
Become a friend of Morning Invest by sharing this newsletter with someone you love.
When you do give you actual rewards that'll make everyone jealous.