TOGETHER

WITH
Happy Tuesday. Today is World Teachers' Day. They need more than apples.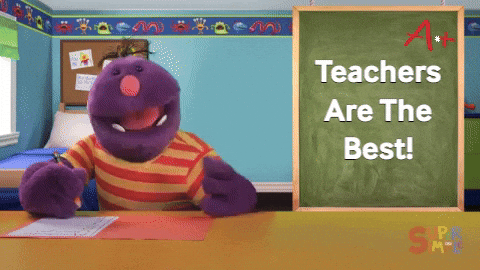 credit: giphy
In Case You Missed It. 
🔥 Frances Haugen, a former product manager for Facebook, has come out as the whistleblower who sent incriminating documents detailing how much Facebook knows about the harm it causes. She was on 60 Minutes on Sunday and she's set to testify in Congress today.
📦 Black Friday came early for Amazon shoppers, with deals starting Monday. They are located in the "Epic Deals" section of the website, but don't worry. You have time.
⌚️ The Apple Watch Series 7 will be available to order on Friday. The new watch features rounded corners and faster charging.
🏛 The Department of Health and Human Services reinstated Title X funds for family planning clinics who refer patients for abortions. President Trump banned the referrals during his presidency.
Coronavirus Update: 😷 Total confirmed cases as of noon on Monday: 43,694,842 — Total deaths: 701,312
All employees in New York City's 1,600 schools are now vaccinated. Almost 1,000 teachers got the shot after the mandate went into effect on Friday. The 7,400 who didn't are facing unpaid leave.
New Zealand has abandoned its Covid elimination strategy, accepting that it won't be able to fully eradicate the virus. Lockdown restrictions will be lifted starting today. Welcome to the 'admit defeat' phase of the pandemic, New Zealand.
New England is experiencing a surge despite high vaccination rates
India's government will pay about $670 to the family of anyone who has died of Covid. That adds up to over $300 million.
EU drug regulator recommends Pfizer booster for people 18 and older
| | | | |
| --- | --- | --- | --- |
| | Bitcoin | $50,219.33 | |
| | | | |
| --- | --- | --- | --- |
| | Ethereum | $3,410.85 | |
| | | | |
| --- | --- | --- | --- |
| | Cardano | $2.22 | |
| | | | |
| --- | --- | --- | --- |
| | Dow | 34,002.92 | |
| | | | |
| --- | --- | --- | --- |
| | S&P | 4,300.46 | |
| | | | |
| --- | --- | --- | --- |
| | Nasdaq | 14,255.49 | |
*Stock data as of market close, cryptocurrency data as of 5:00am EST.
Markets: U.S Treasury yields are mixed this morning as investors are keeping an eye on the jobs report due out later this week. Bitcoin cracked the $50,000 mark a few minutes ago and struck a $950 billion dollar market cap. That's bigger than Facebook.
CONFORMING LOAN

Program

Rate

Change

APR

Change

30 year
2.82

%

 

0.04%

2.88%

 

0.04%

15 year
2.07

%

 0.02%

2.16

%

 0.02%
The Lead: Facebook Goes Dark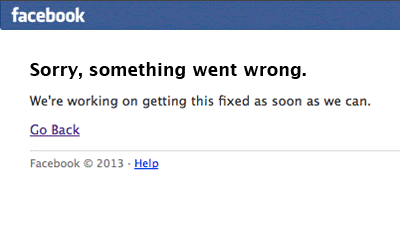 credit: giphy
The blows keep on coming for Facebook. Instagram, WhatsApp, Oculus, Messenger, and the Facebook website were down, down, down on Monday. For a huge chunk of the day, no one could post about their case of the Mondays!
Ironically, Facebook took to Twitter to reassure everyone: "We're aware that some people are having trouble accessing our apps and products. We're working to get things back to normal as quickly as possible, and we apologize for any inconvenience."
But this was more than an "inconvenience" for many. You know, the people who depend on these services to connect to work and family. There were tens of thousands of outages logged Monday for each service.
It looks like it was a Domain Name Server (DNS) problem. Basically, the robot monkeys* inside the internet couldn't translate the website name to something the computer could read. Like if Netflix started playing content from Mars.
*Robot monkeys are not real, but it would be cool if they were. Maybe.
Japan's New Prime Minister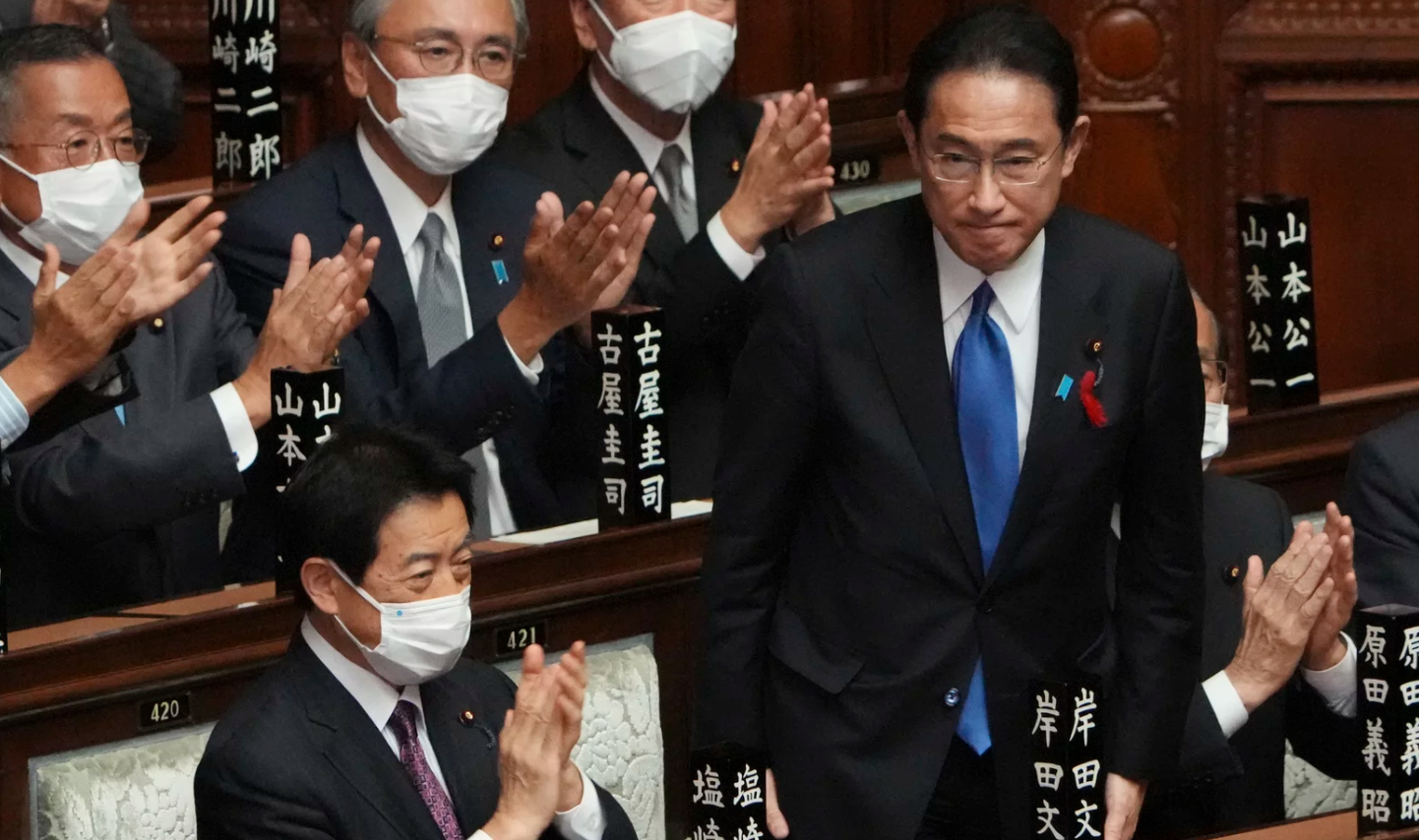 credit: ap
Fumio Kishida is Japan's new Prime Minister. He won the parliamentary vote on Monday, replacing Yoshihide Suga, who resigned only a year after taking the position. Suga's support declined rapidly over his response to the pandemic and the decision to move forward with the Tokyo Olympics.
The new Cabinet will consist of all but two new members. That includes three women, up from the two female Cabinet members under Suga. 13 of Kishida's new members will be first-time ministers.
Kishida will make his policy speech on Friday in front of Parliament right before he boots them out. He will dissolve the lower house on October 14th and elections are set for October 31st.
Kishida's top priority will be the economy. Plus, you know, this pandemic thing. I don't know if you've heard of it.
Take A Deep Breath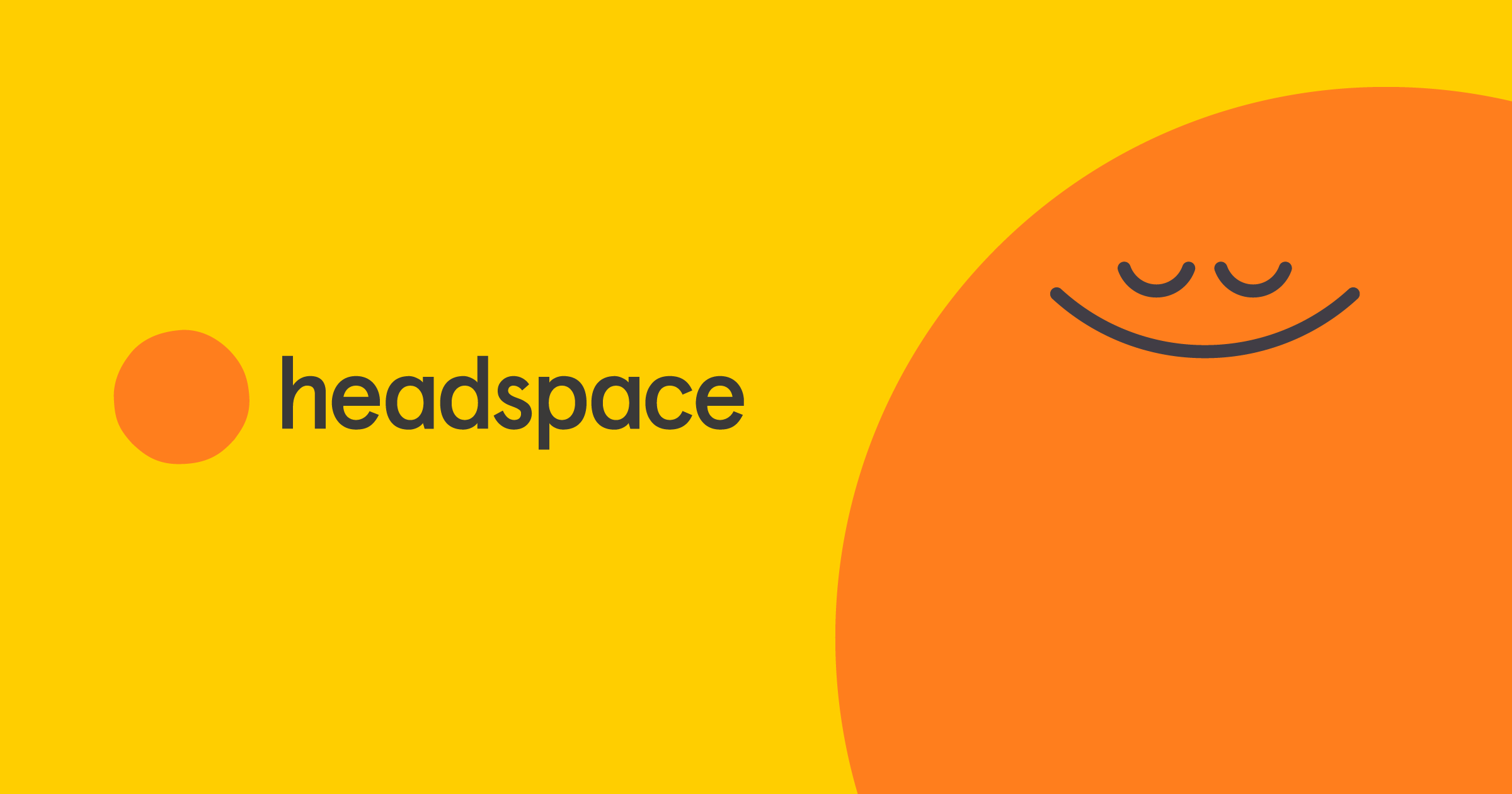 Wouldn't it be great if there were a pocket-sized guide that helped you sleep/focus/act/be better? There is. And, if you have 10 minutes, Headspace can change your life.
Headspace is your daily dose of mindfulness in the form of guided meditations in an easy-to-use app.
Headspace is one of the ONLY meditation apps advancing the field of mindfulness and meditation through clinically-validated research.
So, whatever the situation, Headspace really can help you feel better. Overwhelmed? Headspace has a 3 minute S.O.S. meditation for you.
You deserve to feel happier, and Headspace is meditation made simple. Go to headspace.com/invest/ You will get a FREE ONE-MONTH TRIAL with access to Headspace's full library of meditations for every situation.
Trump's Twitter Twatter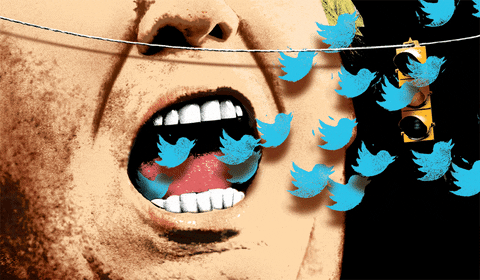 credit: giphy
President Trump wants @realdonaldtrump to spread its wings and tweet again. He's seeking a preliminary injunction to force Twitter to reinstate his account.
The former president was booted from Twitter, Facebook, and other social media platforms following the deadly January 6th riots at the Capitol. When Twitter banned Trump, they said that his tweets were "highly likely" to cause another January 6th.
The lawsuits
Trump filed suit against Facebook, Twitter, and Google in July for the bans. This injunction would let him tweet while that case is pending. He filed the request with a federal court in Florida, arguing that Twitter's ban violated his First Amendment rights and went against a Florida social media law that a judge blocked before it could go into effect.
President Trump's feelings about Twitter are… complicated. He said he preferred sending out press releases rather than tweeting in March, then launched his own Twitter-ish blog (From the Desk of Donald J. Trump) in May. That blog only lasted a month covfefe.
Say Goodbye To Hollywood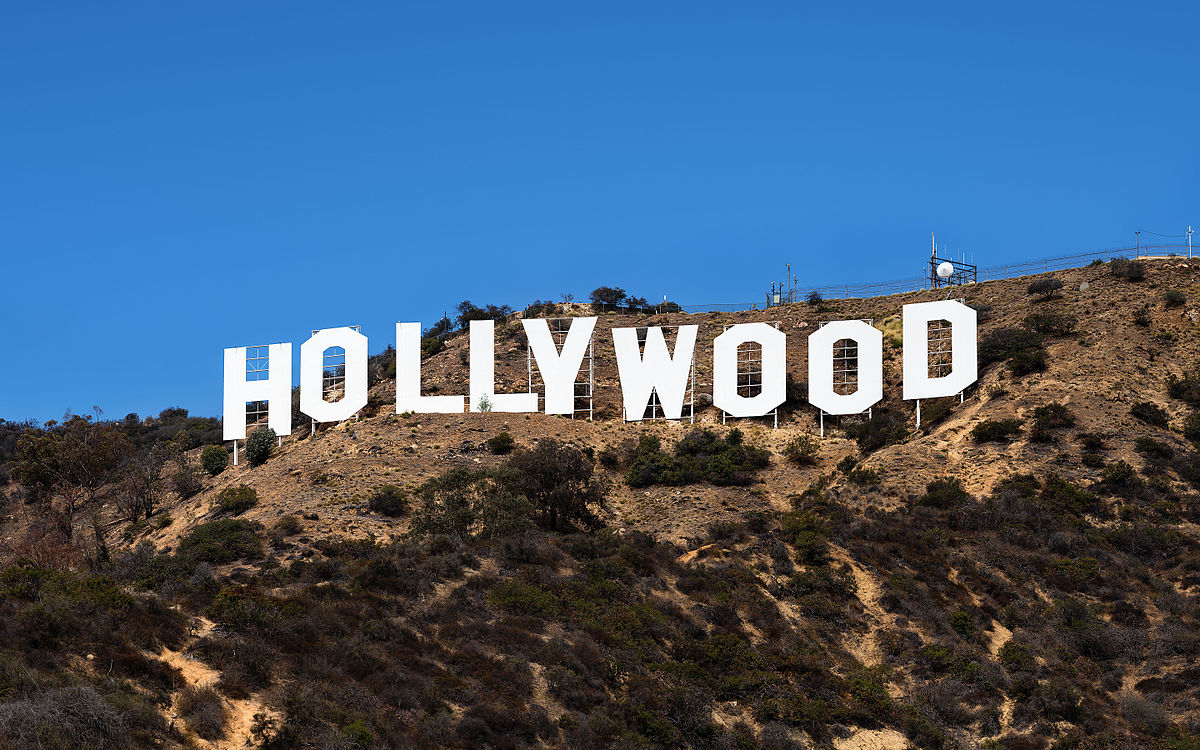 credit: wikipedia
Get ready to watch a lot of reruns as Hollywood goes on strike.
In a near-unanimous vote, members of backstage crew union International Alliance of Theatrical Stage Employees authorized a strike if negotiations remain stalled with the Alliance of Motion Picture and Television Producers.
IATSE represents 150,000 members throughout the country, people who work off-screen and backstage to help make production magic happen. The negotiations at issue apply to 60,000 members.
The contract with AMPTP ended on September 10th. Affected union members would like a new three-year agreement with higher pay, better hours, better working conditions and a larger share of streaming profits.
Matthew Loeb, president of IATSE, said in a statement Monday, "This vote is about the quality of life as well as the health and safety of those who work in the film and television industry. Our people have basic human needs like time for meal breaks, adequate sleep, and a weekend. For those at the bottom of the pay scale, they deserve nothing less than a living wage.″
90% of IATSE's members voted this weekend and 98% of voters said yes to the strike. I'd say the people have spoken.
News By The Numbers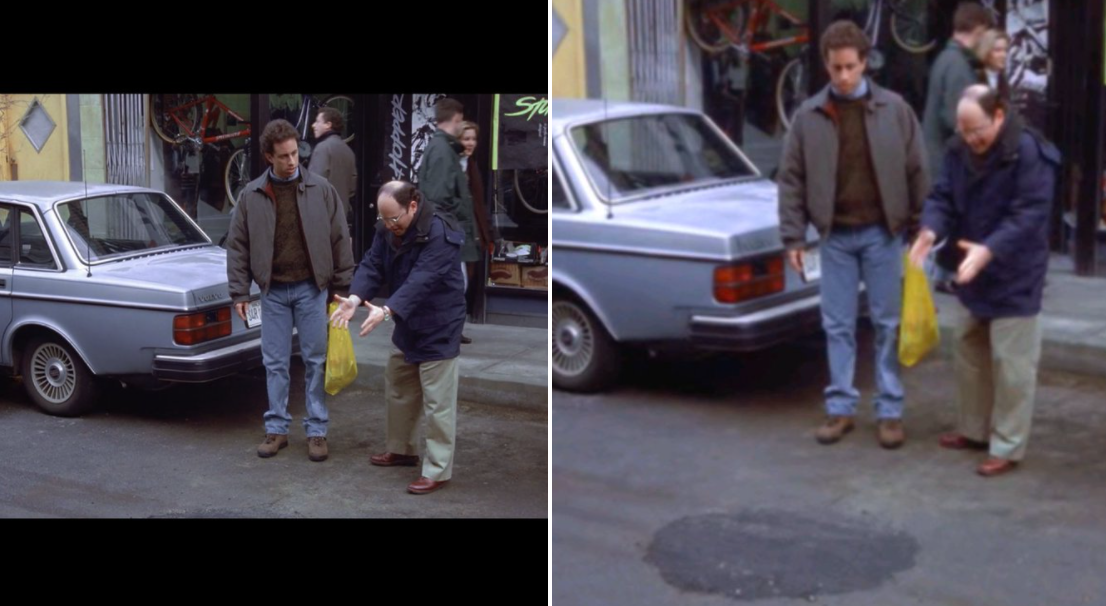 16:9. That is the aspect ratio Netflix is airing Seinfeld in, instead of the original 4:3. Fans are not happy because the widescreen version cuts out visual jokes and Seinfeld's sneakers. "Serenity now!"
$6.1 million. That is how much money a Lithuanian company owes Clint Eastwood. They tried to make it look like he endorsed their CBD products. That didn't make his day.
126,000. That is how many gallons of oil spilled into the Pacific off the coast of California after a pipeline failed.
21. That is how old you have to be now to vape or smoke tobacco in Florida.
The Yang Gang Goes Indie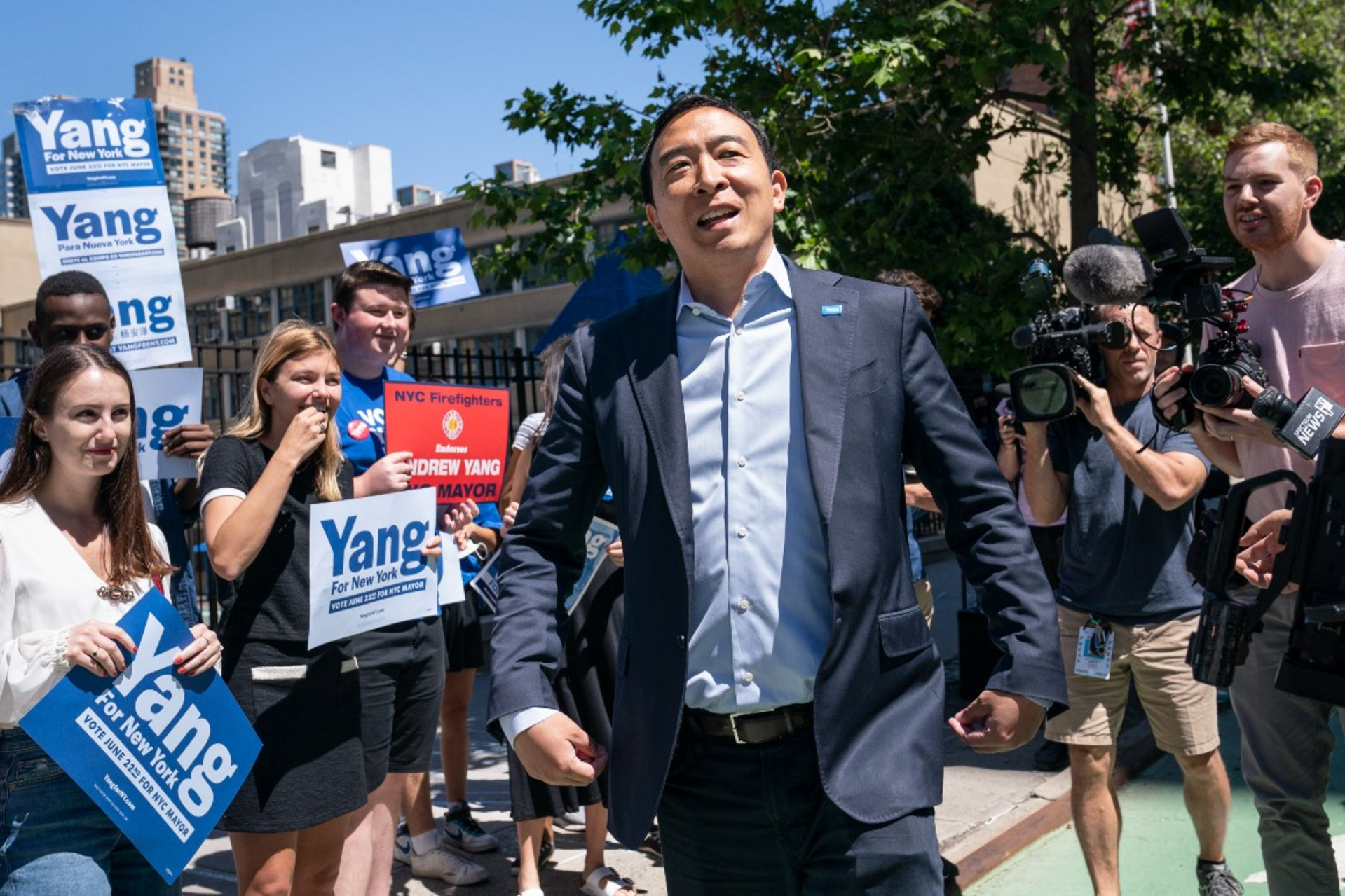 credit: getty
Andrew Yang has left the Democratic Party. He is now registered as an independent, which he says will allow him to make "a greater impact."
Yang ran as a Democratic presidential candidate in the 2020 election, dropping out in February 2020. He also ran for mayor of New York City in 2021. He dropped out of that one in late June.
He is maybe best-known for the "Freedom Dividend," his proposal to give all American adults a universal basic income of $1,000 a month.
Yang timed this independent voter news VERY conveniently: his book Forward: Notes on the Future of Our Democracy is out today. In the last chapter of the book, he reportedly announces plans for a new political party, "The Forward Party."
This is interesting and possibly exciting news, but also, Yang has a pretty great marketing team.
Today's Live Show
BIDEN WARNS ECONOMIC DISASTER IS DAYS AWAY
Join us on today's live morning show as we look at the deadlock over the debt limit. Andrew Yang launches a new political party focused on universal basic income. Click here to RSVP and I'll see you at 9 AM Eastern.
Share The Love
Become a friend of Morning Invest by sharing this newsletter with someone you love.
When you do, we don't just give you a pat on the back and say, "Well done old sport." We give you actual rewards that'll make everyone jealous.