| TOGETHER WITH | |
| --- | --- |
Happy Tuesday. We broke a new record yesterday with over 11,200 people joining us LIVE during our morning show. Grover and I thank you. Thank you for subscribing and tuning it. We'll see you today at 9AM EST right here.
In Case You Missed It. Wine windows are making a comeback in Italy. Once used during the plague to hand out much-needed vinho, thanks to Covid-19 these antique holes are being reopened. Many had been covered up with bricks. Not anymore.
credit: Buchette del Vino
Coronavirus Update: Total confirmed U.S. cases as of 3 a.m. ET: 5,094,565 — Total deaths: 163,465 — Total recoveries: 1,670,755
The number of COVID-19 cases surpassed 20 million worldwide on Monday evening, Johns Hopkins data shows.
In Today's Newsletter:
Stimulus failure in the making
Farmers get creative
Where's your virtual fitting room?
CONFIRMING LOAN

Program

Rate

Change

APR

Change

30 year
3.09

%

0.00%
3.17

%

0.01%

15 year
2.78

%

0.02%

2.92

%

0.03%
The Lead: Stimulus Failure
Mnuchin and Kudlow credit: youtube
It doesn't look like coming up with a stimulus bill is a priority any longer for the Senate. Majority Leader Mitch McConnell told senators that if they want to go home for the August break, they can. They did not do their jobs and create legislation and are leaving their countries in a lurch but, sure, go home and pick up a bodice ripper on the beach while people are dying and starving. Bon voyage!
Meanwhile in Washington
The law and policymakers that are working are having a hard time figuring out how to implement the four executive orders out of the President's office this weekend. The payroll tax cut, for example, is not really a cut at all but rather a deferment. Employers will be able to skip this expense for the rest of the year but will have to make it up next year, paying basically double when the cut expires.
The unemployment payments are also worrisome for many states given that 25% of the bill is supposed to come out of state budgets. Many states have no idea how to pay this tab given a decline in revenues from taxes.
Trump's orders were a stop-gap measure. They were not intended to be the solution and they in fact solve only a fraction of the problems, while creating new ones. Democrats have stayed in Washington waiting to complete negotiations on an actual bill but Republicans continue to stand them up.
What's next
Dems appear willing to cut a deal. They've agreed to chop a trillion dollars off their demands. If Republicans can come up a little bit we might get a deal before Labor Day. If not then nothing will happen until after Congress returns on September 14th.
Enjoy that stimulus free summer! Thanks Congress.
Sponsor: Get Free Money with Webull
Now more than ever we could use some free money. That's what you get just for opening a free trading account with Webull. Simply click here and start an account and you'll receive two free stocks valued up to $1,400. Even if you never do anything else with the account you still get that free money.
With Webull you can invest in thousands of companies using their trading tools and analytics to create your own financial portfolio. And the best part is $0 commissions and no deposit minimums. I remember when I used to pay $6 per trade with some other companies. Not any more thanks to Webull.
Sign up today and get your free stocks. Thanks, Webull.
Siri, does my butt look big?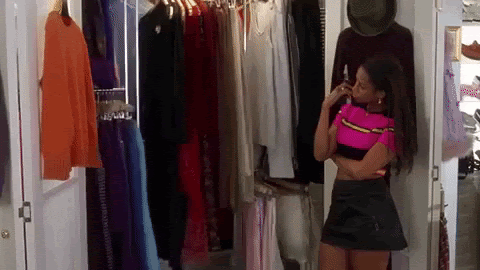 credit: giphy
Since you can't try on clothes in fitting rooms during the pandemic, retailers are experimenting with virtual dressing rooms, just like Cher's closet in Clueless!
Macy's and Adidas are already experimenting with virtual reality that lets you beam yourself into an image of clothing to see if it goes with your eyes. Sephora has been doing this for some time with makeup.
Big Ten Punts Their Season
credit: landgrantholyland.com
Presidents of the Big Ten have voted to cancel the 2020-2021 college football season amidst concerns during the pandemic. With pro sports coming back and then suffering COVID outbreaks, we're going to say this is a good decision, if not a really tough one.
There are four other college sports conferences that have yet to make this final call but we expect they'll follow suit. This is truly unprecedented seeing as the league has played uninterrupted since its inception in 1869. There was one season that was reduced due to the 1918 flu pandemic but even that season was played!
Okay, this may not seem like a tragedy but imagine the athletes that have worked their entire lives to get to this draft season and will not get the chance to go pro. Lives will be saved but hearts will be broken.
Also, think of the lost revenue for universities! Last week we reported that American colleges are in dire financial straits with low enrollment and money mismanagement. College sports coaches on average make a lot more money than their academic colleagues because their departments are so profitable. But they won't be this year!
News By The Numbers
380,000. That's how many ballots were just cast in Hawaii's all mail-in voting primary. That's a new record. The state Office of Elections said it received 380,000 ballots by Saturday morning. That tops the previous record for ballots cast set in 1994 and is about 100,000 more than the number of ballots cast in the last primary election in the islands.
20. That's how many years until The New York Times stops creating a physical newspaper. During an interview, New York Times CEO Mark Thompson says he expects the end of the physical newspaper in 20 years. I think that's optimistic. I give it five years. For the first time ever this week, digital subscriptions outnumbered physical delivery.
$2.2 billion. The amount that the U.S. Postal Service has lost from April to June as a result of the coronavirus pandemic. Officials predict that the service could see a total loss of $20 billion over the next two years.
Pawternity Leave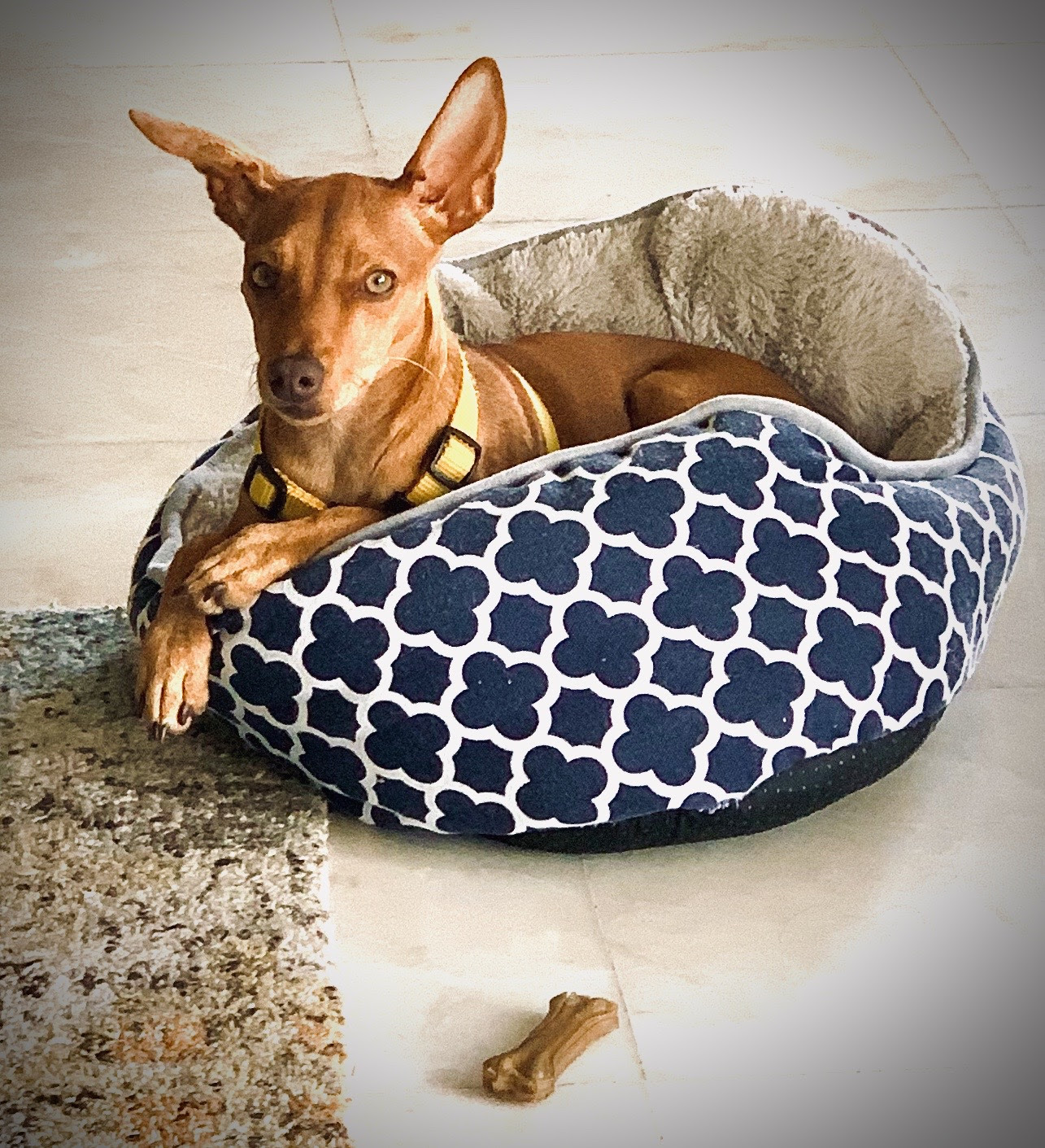 credit: miles morris, grover
Did you, like us, get a quarantine pet this year? Grover approves! And guess what? So do many progressive employers!
Some companies understand the challenges of working from home and are offering stipends to get a pet baby to help ease the lonely times. Insurance company Zebra has offered employees a pet adoption stipend of $300. Other companies such as Amazon, Uber, Salesforce, and Airbnb have offered dog-walking, pet play areas, and "pawternity leave" for new pet owners, according to The Wall Street Journal.
Other companies are going so far as to offer pets as dependents, eligible for pet insurance policies just like for human children! Next up, pet dependents on our tax returns, eligible for taxable reductions! Grover acknowledges that this might be a difficult tax policy to implement but should not be too Ruff!
And on that farm there was… nothing?
credit: brian snyder, reuters
The pandemic has changed the landscape of America, quite literally. U.S. farmers have changed what they are planting due to extreme changes in demand.
Reuters tells the tale of a farm in Colorado that has reduced the amount of corn being grown due to decreased demand for corn-based biofuel. Cotton is also in decline.
Farmers had to choose what to plant in the spring and many of them made very different choices this year from last. Some left entire plots empty, knowing that they would not recover the costs of caring for some crops. Some took a gamble that the declining kinship with China would increase demand for biofuel but they did not account for an increase in telecommuting, resulting in a decrease in the need for transport fuels.
Subsidies to farmers are also different in 2020. COVID aid payments were based on last year's crop sizes but the Trump administration's 2018-2019 subsidies to compensate for lost sales to China are gone.
Microwaved Tea and Scones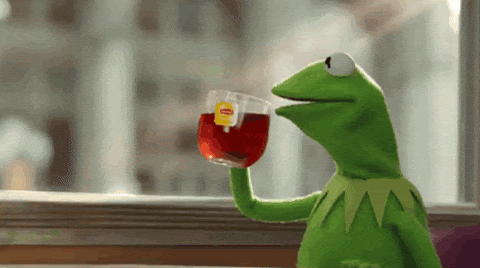 credit: giphy
A new study shows what any moron could tell you: making your coffee or tea in the microwave is truly heinous.
According to the Tea Academy, apparently that is a thing, the microwave does not heat water evenly and certain teas are very specific about their steeping requirements. Water must be heated thoroughly for teas and coffees to brew properly and this was tested in a white paper comparing water heating methods.
We are big fans of the electric kettle, popular in pretty much every developed nation except America. If you don't have one, look into it. It's a life-changing appliance. And if times are too tough for these types of purchases, at least use the stove to heat your water. Never the microwave. You deserve better!
Share The Love
Become a friend of Morning Invest by sharing this newsletter with someone you love.
When you do, we don't just give you a pat on the back and say, "Well done old sport." We give you actual rewards that'll make everyone jealous.