| TOGETHER WITH | |
| --- | --- |
Happy Monday. Happy Monday. Lay's 80-proof potato vodka is now a thing, and it sold out in less than three hours. Oreo wine, french fry vodka, now potato chip vodka, I'm not sure I want to know what's next. Pork beer? Kale champagne?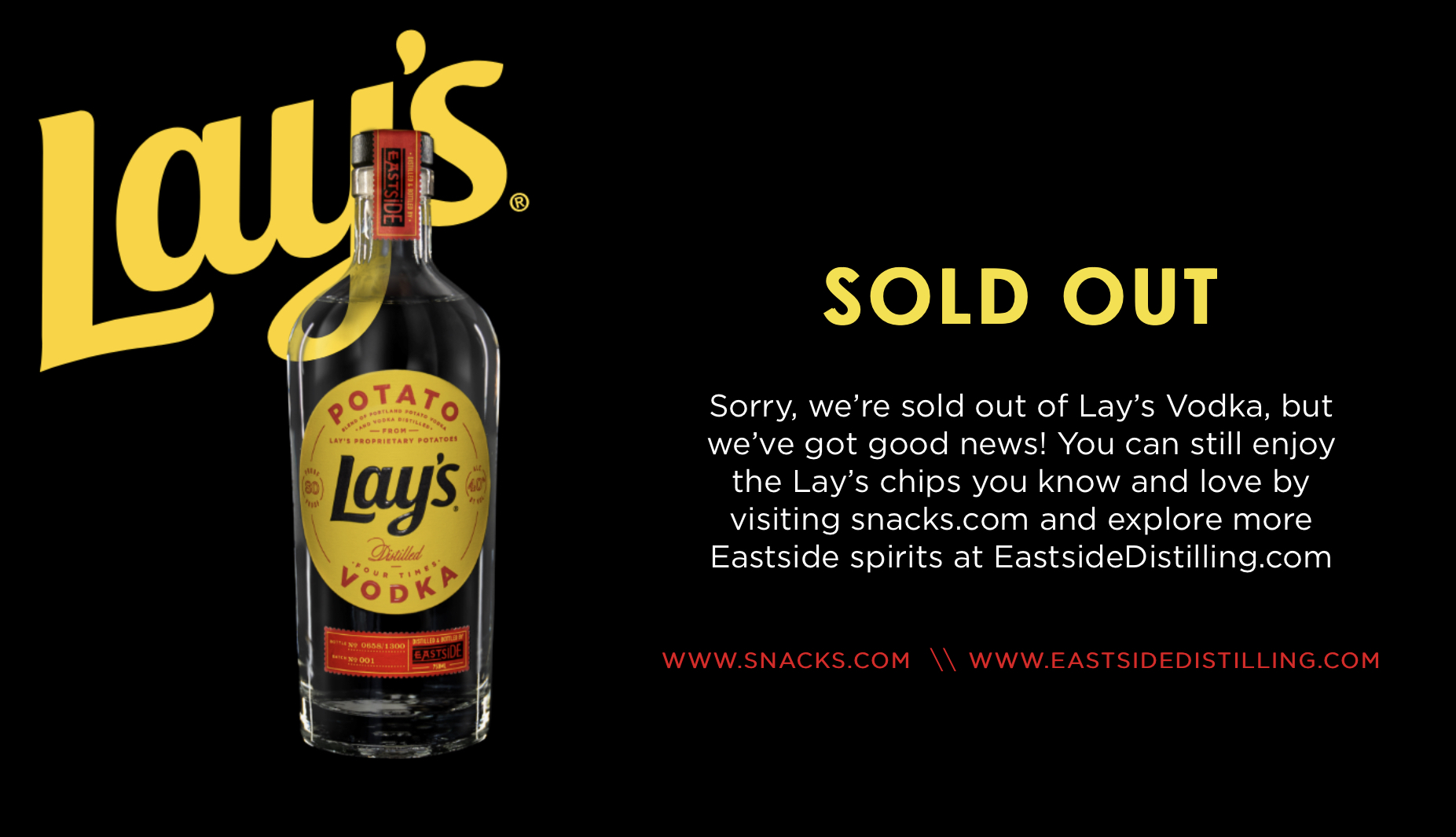 credit: lays
In Case You Missed It.
💊 The U.S. FDA will allow abortion pills to be delivered through the mail, permanently lifting a rule that required patients to pick up the medication in-person.
🇪🇹 The UN Human Rights Council voted Friday to investigate severe human rights violations in Ethiopia.
🇨🇿 The new Czech government was sworn in Friday, formally taking office ten weeks after the election.
🦘 The UK signed a free trade agreement with Australia in its first fully post-Brexit deal.
🇬🇧 UK Brexit minister David Frost resigned his post this weekend, dealing yet another blow to Prime Minister Boris Johnson.
Coronavirus Update: 😷 Total confirmed global cases as of 7 p.m. ET on Sunday: 274,679, 460 — Total deaths: 5,353,969 — Total vaccine doses administered: 8,680,458,580
The U.S. Sixth Circuit lifted the ban on President Biden's vaccine-or-test mandate for large employers Friday. To help scrambling employers, the Department of Labor pushed back its deadline for compliance to Feb. 9.
And the U.S. Fifth Circuit lifted its nationwide ban on Biden's vaccine mandate for health care workers, but it is still in effect for about half the country.
And in other great news for Boris Johnson, Britain has been recording daily records for Covid infections. Germany and France have imposed restrictions on UK travelers, and more countries are likely to follow.
The Netherlands has gone back into full mandatory lockdown.
Harvard University is going back into lockdown, transitioning most students back to remote learning for three weeks in January.
The U.S. CDC is recommending Moderna and Pfizer vaccines over Johnson & Johnson when possible, due to the rare, potentially life-threatening risk of blood clots from J&J.
The CDC also signed off on U.S. schools using "test-to-stay" programs for Covid-exposed children to avoid quarantine.
A Danish study found that the Moderna vaccine is up to four times more likely to cause heart inflammation than Pfizer. 1 in 23,800 Moderna-vaccinated participants experienced myocarditis vs. 1 in 71,400 people who received the Pfizer vaccine. Most of the cases were mild.
New research shows that fully vaccinated people who have breakthrough infections could have "super immunity." I now have an answer for what superpower I want to have.
| | | | |
| --- | --- | --- | --- |
| | Bitcoin | $46,276.44 | |
| | | | |
| --- | --- | --- | --- |
| | Ethereum | $3,816.04 | |
| | | | |
| --- | --- | --- | --- |
| | Dogecoin | $0.1661 | |
| | | | |
| --- | --- | --- | --- |
| | Dow | 35,365.44 | |
| | | | |
| --- | --- | --- | --- |
| | S&P | 4,620.64 | |
| | | | |
| --- | --- | --- | --- |
| | Nasdaq | 15,169.68 | |
*Stock data as of market close, cryptocurrency data as of 5:00 am ET.
Markets: European markets opened with a black eye as fears of Omicron are sweeping the finance world. Asian markets also closed in the read. Crypto is increasingly following traditional markets with BTC, ETH and other major coins down significantly.
The Lead: Mother Mainland May I?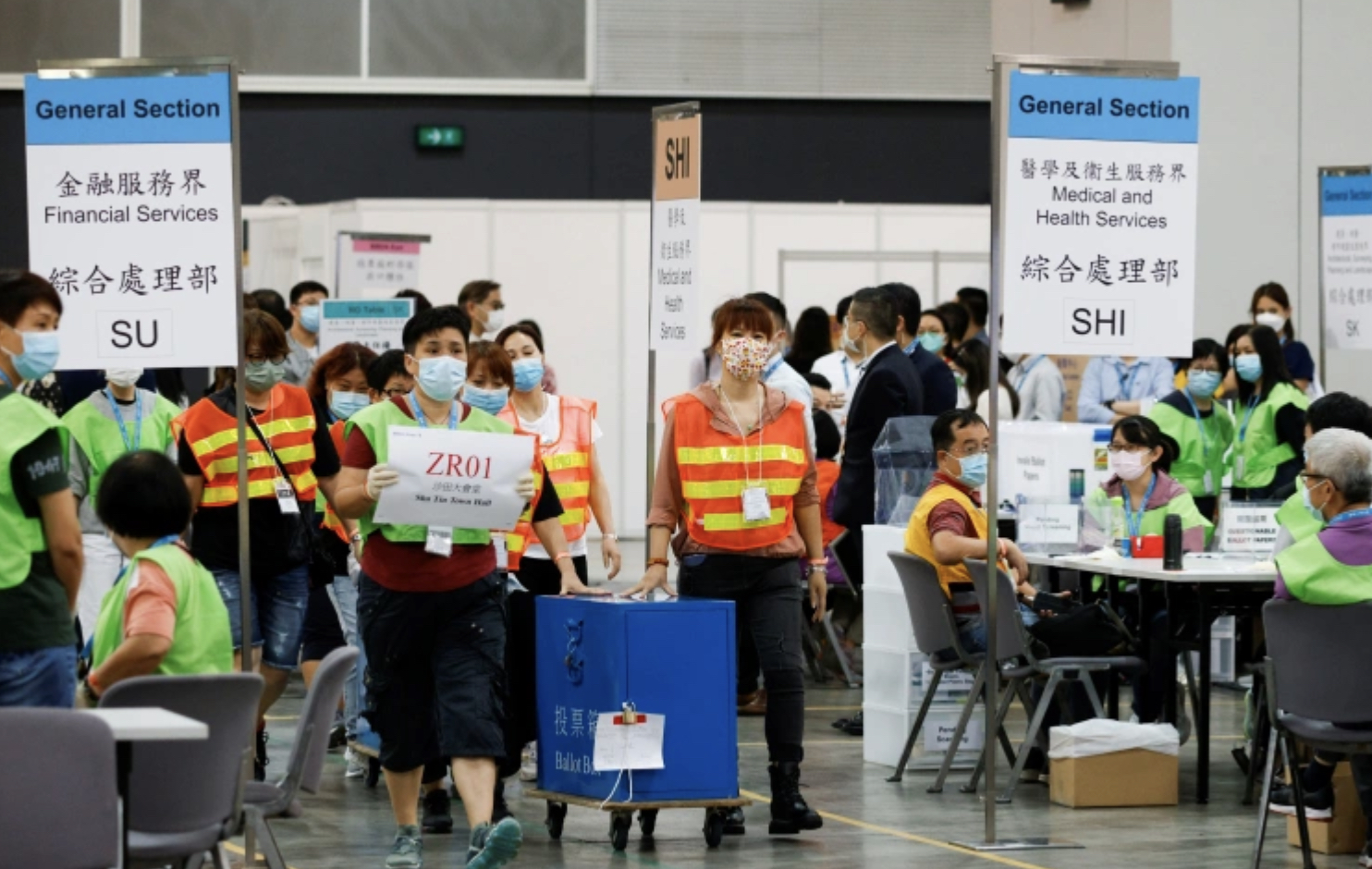 credit: Getty
Hong Kong held its first elections since Beijing overhauled its election rules Sunday. Turnout was low at the polls, likely because the Hong Kong people were only voting on about one-fifth of the city's legislature.
While the new "patriots-only" rules increase the number of seats from 70 to 90, the Hong Kong people previously directly elected half of them. So now there are more seats, but less choice.
An Election Committee (which didn't use to have much power) will now hand-pick about half of the legislative seats. Anyone else who wants to run has to go through the committee's screening first.
According to CNBC, Henry Tang, from China's top political advisory body, says these changes are all good. "I would say that the democratic progress in Hong Kong has moved one further step forward."
UK Foreign Secretary Liz Truss has a different view, saying the electoral changes "mean that parties not closely aligned with the mainland or that are not pro-establishment will be excluded almost entirely from the legislature."
The U.S Vaccine Report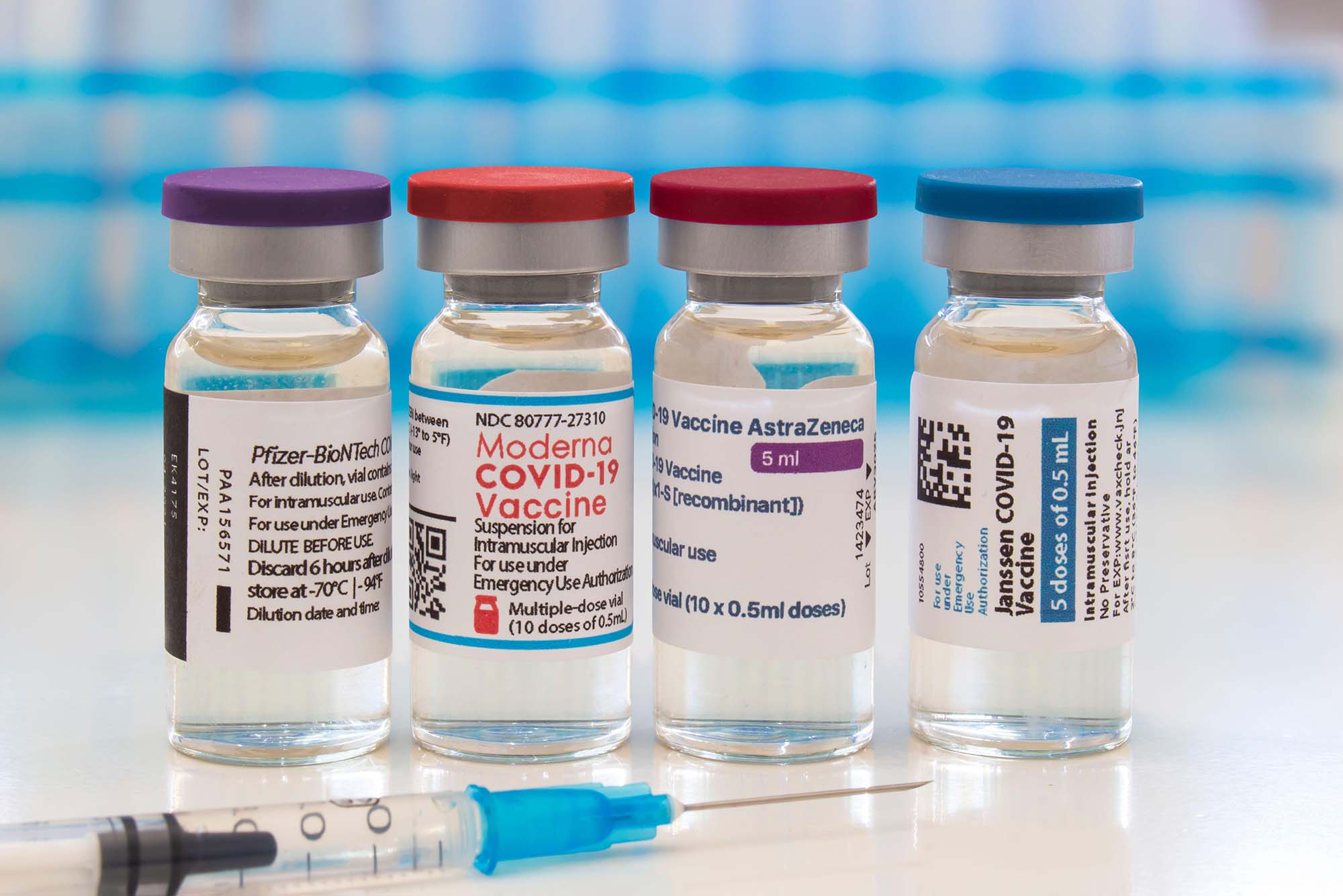 credit: getty
The Kaiser Family Foundation is tracking U.S. vaccine sentiment in an ongoing research project, providing a picture of one country's vaccine landscape. Here are some takeaways:
Most likely to be vaccinated:
Democrats (91%)
65+ people (89%)
College-educated (83%)
Most likely to say they were definitely not getting vaccinated:
Republicans (26%)
30-49 year-olds (17%)
White (16%)
Males (16%)
The younger set:
49% of parents say their 12-17 year-old has gotten at least one dose, 13% are waiting and seeing
16% of parents say their 5-11 year-old has received at least one dose, 13% have plans to, and 32% are waiting and seeing.
In total, KFF reports the country is 73% vaccinated. And boosters are on the rise, with nearly double the number of people saying they got the third jab in the last month. Three out of ten vaccinated Republicans say they probably/definitely won't be doing that, thank you very much.
And our biggest WHAT?!: Three in ten unvaccinated people are confident Covid vaccines are safe for adults. So they're waiting for… ???
Sponsor: MANSCAPED™
We've got the perfect holiday gift. Meet Manscaped. This awesome company will change your grooming life. Seriously.
Manscaped just rolled out their new Performance Package which is the best below-the-waist grooming package you'll ever need. Inside you'll find their new Lawn Mower, love the name, which is a SkinSafe trimmer to reduce nicks to your two best friends.
When you order the Performance Package you'll get a free travel bag and a pair of their super comfortable anti-chafing boxer briefs.
Get 20% and free shipping by using our coupon code INVEST when you visit Manscaped.com. Your family jewels will thank you.
Little Green Men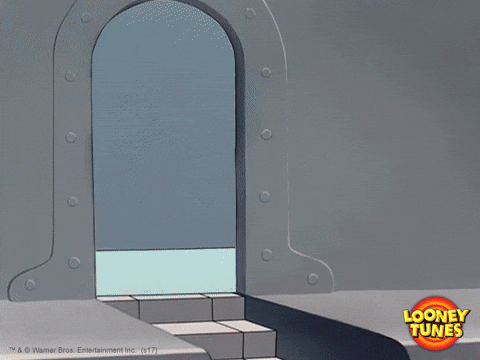 credit: giphy
NASA's Perseverance rover *might* have found signs of life on Mars.
There are no Martians walking around up there waiting to greet us, but Perseverance was able to identify organic chemicals inside some of the planet's rocks. So this isn't now-life, but it might be evidence of ancient life.
Of course, this isn't a slam-dunk sign of life. Space.com was very firm about this in their story on the discovery. "To be clear: This is not a detection of Mars life. Organics can be produced by both biological and non-biological means, and more work is needed to figure out what processes generated the Jezero compounds."
Ok, but this is pretty exciting.
News By The Numbers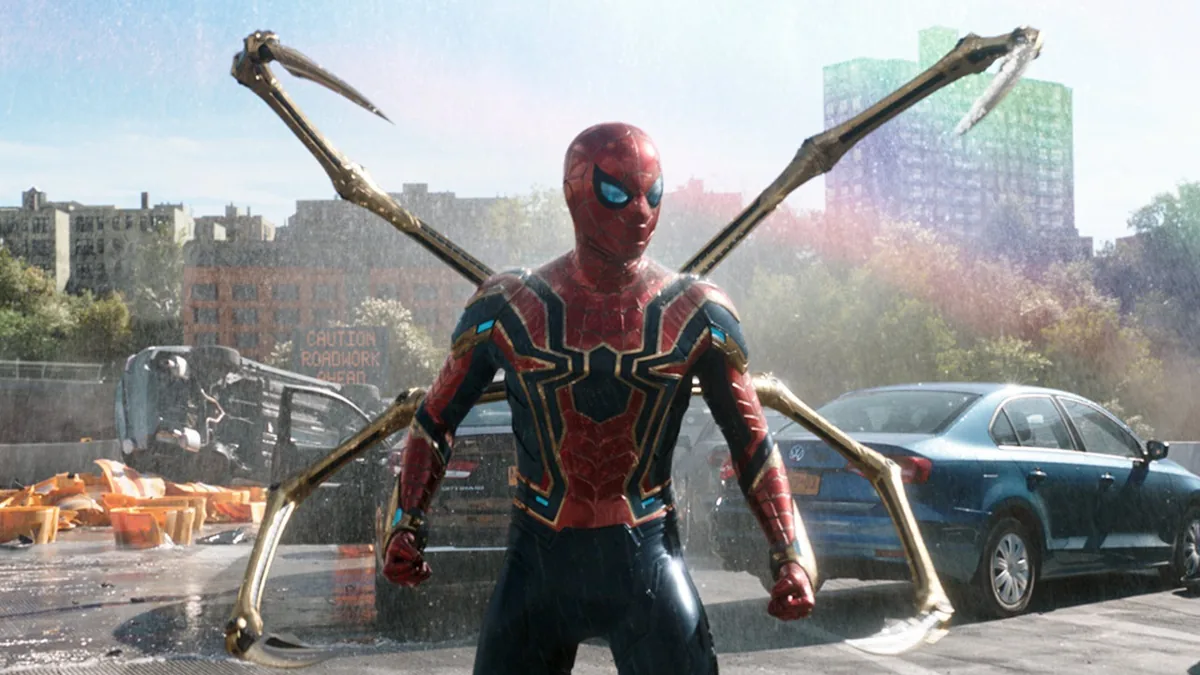 credit: marvel
$253 million. That was the massive domestic debut for Spider-Man: No Way Home, the number three biggest U.S. opening of all time, and pulled in a global total of $587.2 million. The movie pummeled the record for pandemic films and gave Hollywood hope that people will brave theaters again. If Peter Parker slings his web, anyway.
$4 billion. That is the settlement Purdue Pharma agreed to pay in return for protection against further opioid lawsuits. A federal judge overturned the settlement Thursday.
167 million. That is how many refugees do not have governments to accept liability for risks associated with Covid vaccines. There are doses ready for the migrants, but vaccine manufacturers won't take the risk.
250. That is how many dogs were killed by vengeful monkeys in India after a few dogs killed an infant monkey. The monkeys dragged the dogs to the tops of buildings and tossed them off.
Topless in Ocean City, Maryland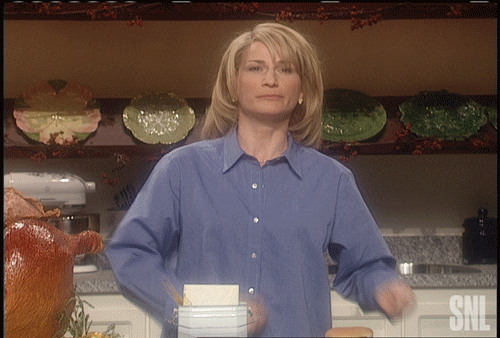 credit: giphy
The Supreme Court could soon be NSFW.
SCOTUS is considering a challenge to a law in Ocean City, Maryland, banning women but not men from sunbathing topless. A group of women thinks the ordinance violates their rights.
An appeals court upheld the ban in August, saying it is constitutional because it protects public sensibilities. The Chief Judge agreed, but noted the issue warrants further consideration.
"At first glance, Ocean City's ordinance seems innocuous enough," Chief Judge Roger Gregory wrote. "But we must take care not to let our analysis be confined by the limits of our social lens. Suppose the ordinance defined nudity to include public exposure of a woman's hair, neck, shoulders, or ankles. Would that law not run afoul of the Equal Protection Clause?"
Good point. Also, if SCOTUS decides to hear this case, we can't wait to hear what the justices sound like when they try to find a professional way to say, "boobs."
What's Trending?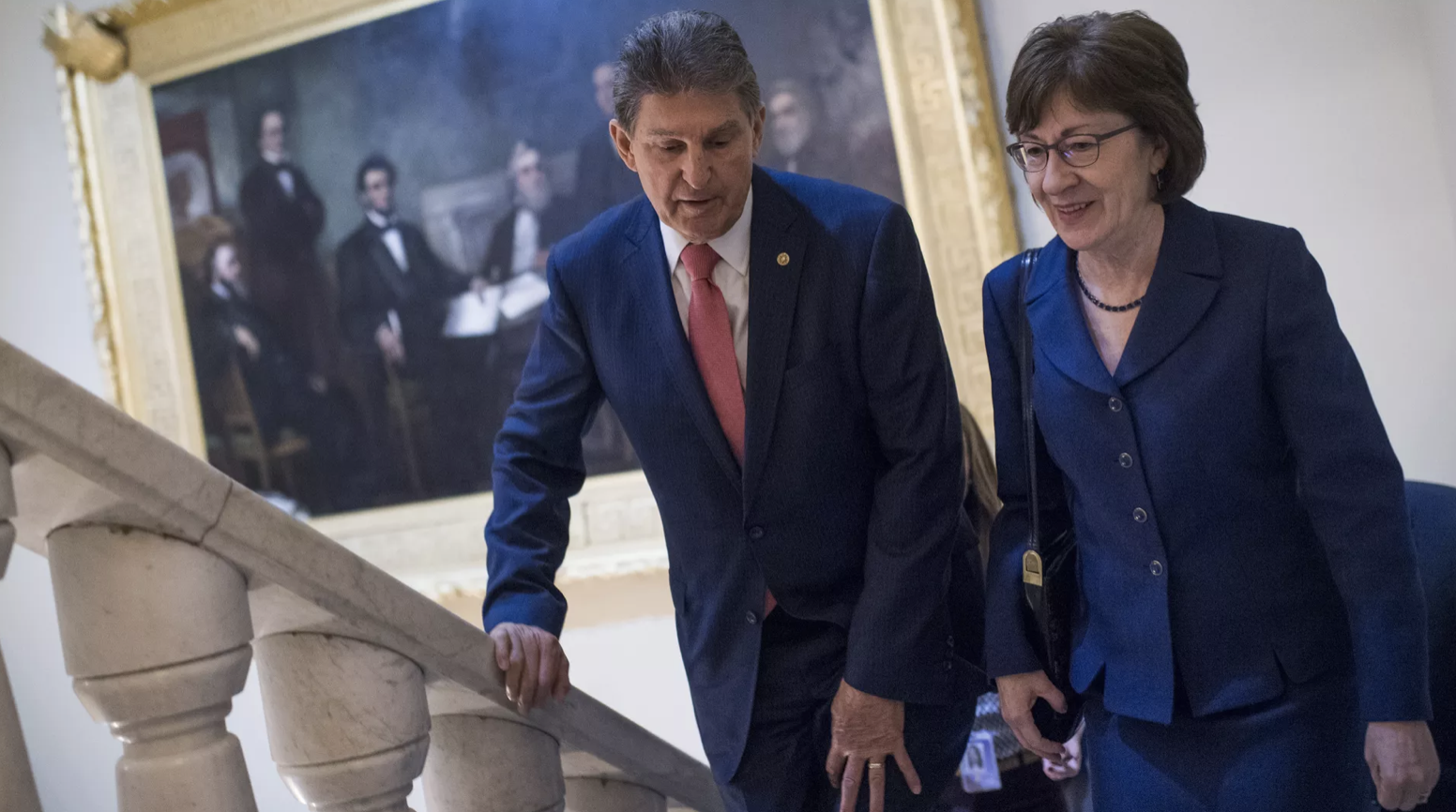 credit: ap
Joe Manchin is trending because the Democratic U.S. senator says he will vote no on the Build Back Better bill. This likely means it isn't going to happen.
Saturday Night Live is trending because the show ran a pandemic-stripped season 47 finale on Saturday. The show consisted mostly of pre-taped segments and re-runs, though Paul Rudd, Tina Fey, Tom Hanks, and cast member Kenan Thompson braved the SNL Covid surge without an audience to kick the night off.
John Mulaney is trending because Olivia Munn had a baby and he was there. He did help make the baby, but COME ON!
RIP Drakeo is trending because rapper Drakeo The Ruler died after a stabbing at a music festival Saturday.
Share The Love
Become a friend of Morning Invest by sharing this newsletter with someone you love.
When you do, we give you actual rewards that'll make everyone jealous like our brand new Grover mugs. So please share the newsletter with your very own referal link found at the bottom.