| TOGETHER WITH | |
| --- | --- |
Happy Thursday. Google just released its annual Year in Search, cataloging the hottest search trends of 2020. It's not a surprise they're pretty darn bleak. Here are the top three results:
1. Election results
2. Coronavirus
3. Kobe Bryant
credit: DailyMail
In Case You Missed It.
A Chipotle in New York City has been closed after it was infested with rats the size of cats. The hashtag #GuacRat is now trending.
Nicolas Cage will host "History of Swear Words," a series about profanity on Netflix starting in January.
President Trump and 17 Republicans have filed to join the Texas lawsuit against the swing states that voted for President-elect Biden.
Dairy farms in the UK will no longer be allowed to kill male calves, a practice known as the "dirty secret" among farmers.
Coronavirus Update:
Total confirmed U.S. cases as of 6:30 p.m. ET Wednesday: 15,337,091 — Total deaths: 288,022 — Total recoveries: 5,788,509
CONFIRMING LOAN

Program

Rate

Change

APR

Change

30 year
2.74

%

0.14%

2.79%

0.14%

15 year
2.55

%

0.15%

2.64

%

0.17%
The Lead: Stimulus Negotiations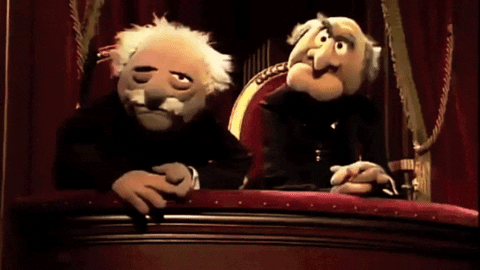 credit: giphy
A government funding package was passed in the House of Representatives on Wednesday but it was not the stimulus package. It is a one-week funding bill to keep the government from shutting down.
The bill now moves to the Senate where it is expected to pass and then move to President Trump's desk. He must sign it by Friday in order to avoid a shutdown by Saturday morning.
This bill gives lawmakers more time to agree to a broader stimulus bill, which is still being debated by both sides. They have two bills to debate: the $908 billion one that they had been working on for the last two weeks, and the one proposed by Treasury Secretary Steven Mnunchin this week. Senate Majority Leader Mitch McConnell blamed House Leader Nancy Pelosi for the impasse on Wednesday, calling her and her party "schizophrenic." They're not playing nice but at least they have another week to play.
Sponsor: Policy Genius
There's never a bad time to save money, especially now. Meet Policygenius, the only insurance website that puts money back in your pocket. Seriously. Just take it for a spin and see how much money you'll save.
Compare insurance quotes side by side to find the best option – and save money doing it.
Apply and buy through Policygenius and let their licensed experts handle the rest. Free of hassle, free of charge.
So if you're feeling the pinch during the holiday season, find out how much you could save on home and auto insurance at Policygenius.com. They've saved their home and auto insurance customers an average of $1,000 a year by re-shopping. Policygenius. When it comes to insurance, it's nice to get it right.
Do Not Pass Go, Do Not Collect $200
credit: getty
The Federal Trade Communication filed a lawsuit against Facebook for being a monopoly and seeks to force the company to break up into pieces. This lawsuit has been a long time coming, and Facebook was expecting it.
The FTC wants the company to break off WhatsApp and Instagram and be prohibited from certain anti-competitive practices such as its use of an API that allows users to access other websites with Facebook login credentials as long as those websites "refrain from providing the same core functions that Facebook offers."
The FTC claims that Facebook "deprives users of personal social networking in the United States of the benefits of competition, including increased choice, quality, and innovation."
Facebook CEO Mark Zuckerberg had said that if and when this lawsuit came, the company would fight back. They have not responded to the specific allegations, but they did point out that the FTC approved its acquisition of WhatsApp and Instagram when they happened.
No Internet Dead Zones, On Earth!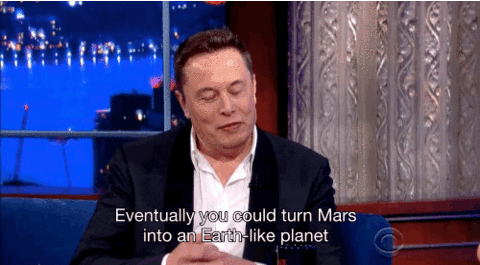 credit: giphy
Elon Musk's SpaceX has won an $856 million grant from the U.S. government to set up WiFi from space! This money comes from the Federal Communications Commission.
SpaceX will set up nearly 1,000 Starlkink satellites that can beam WiFi from space to land at a speed of 17,000 miles per hour to high-tech antenna receivers that can be mounted on homes. This is especially useful in rural areas where neither fiber nor cable has been able to reach. The project will take 10 years to complete is already being tested.
SpaceX beat out Charter Communications and CenturyLink for this project. If it works, there will be nowhere with bad connection and it could be a boon for rural America where the digital divide hits the hardest.
In October, SpaceX announced pricing for this service at $99 per month with a $500 one-time set-up cost.
News By The Numbers
credit: promenade2035.com
9 pounds. That is the size of a goldfish that was pulled out of a lake in South Carolina. Goldfish grow to the size of their environment but this one is certainly noteworthy. It looks like a Dr. Seuss character.
100 million euros. That is how much Google has been fined by a privacy regulator in France for breaking rules on ad trackers, known as cookies. Amazon was also fined 35 million euros for the same reason.
40,000 feet. That is how high the SpaceX SN8 Starship flew before it touched back down and exploded into a giant ball of fire. This was an unmanned test of the company's Mars rocket. No one appears to have been hurt.
YouTube Goes Nuclear
credit: getty
YouTube will begin removing any videos that allege voter fraud in the 2020 presidential election. This is a great way to get your channel shut down so beware!
Tuesday was the safe-harbor deadline for states to certify the results of their Presidential vote. This means that there can be no more challenges to the results, even though we know that the Trump administration will still try. YouTube used this deadline as a line in the sand and said that it will remove any video uploaded from Wednesday on "that misleads people by alleging that widespread fraud or errors changed the outcome of the 2020 U.S. Presidential election, in line with our approach towards historical U.S. Presidential elections. For example, we will remove videos claiming that a Presidential candidate won the election due to widespread software glitches or counting errors."
Freedom of the press?
News coverage of these issues can remain if there is sufficient "education, documentary, scientific or artistic context."
YouTube is not playing around with this. Since September, the company has terminated over 8,000 channels. They assert that misinformation represents a fraction of 1% of what is viewed on YouTube but some videos that they consider misleading still get high numbers of views based on outside referrals.
This platform censorship issue is growing into a big topic and we're going to talk about it on today's live show. Join us right here at 9 AM Eastern to weigh in.
Hey Drones! Attack!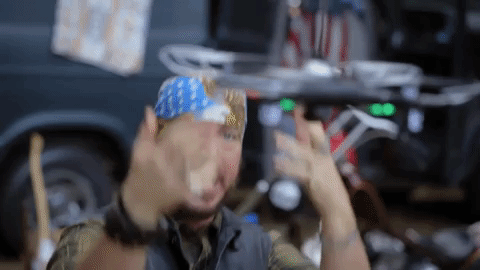 Matrix credit: warner brothers
The U.S. Marine Corps wants to equip its teams with swarming drones that can launch into battle and fire upon enemies in an operation called "Organic Precision Fires – Infantry Light."
The drones would have a range of 20 kilometers and could stay airborne for 90 minutes. They would also have swarming capability, which allows them to communicate with one another in order to launch the most lethal attack.
This is like the drones that Mysterio uses in Spider-Man: Far From Home, only real!
Today's Live Show
I loved this question from a viewer on Twitter. That's exactly what we'll be examining this morning on our live show. Join us at 9AM Eastern over your cup of coffee or tea. Click here to watch and subscribe.
Share The Love
Become a friend of Morning Invest by sharing this newsletter with someone you love.
When you do give you actual rewards that'll make everyone jealous.