| TOGETHER WITH | |
| --- | --- |
Happy Wednesday Today is National Bird Day, which these birds advertised on my morning run. (I know it's technically bad that they're so fully assimilated, but I will enjoy them until they eat me.)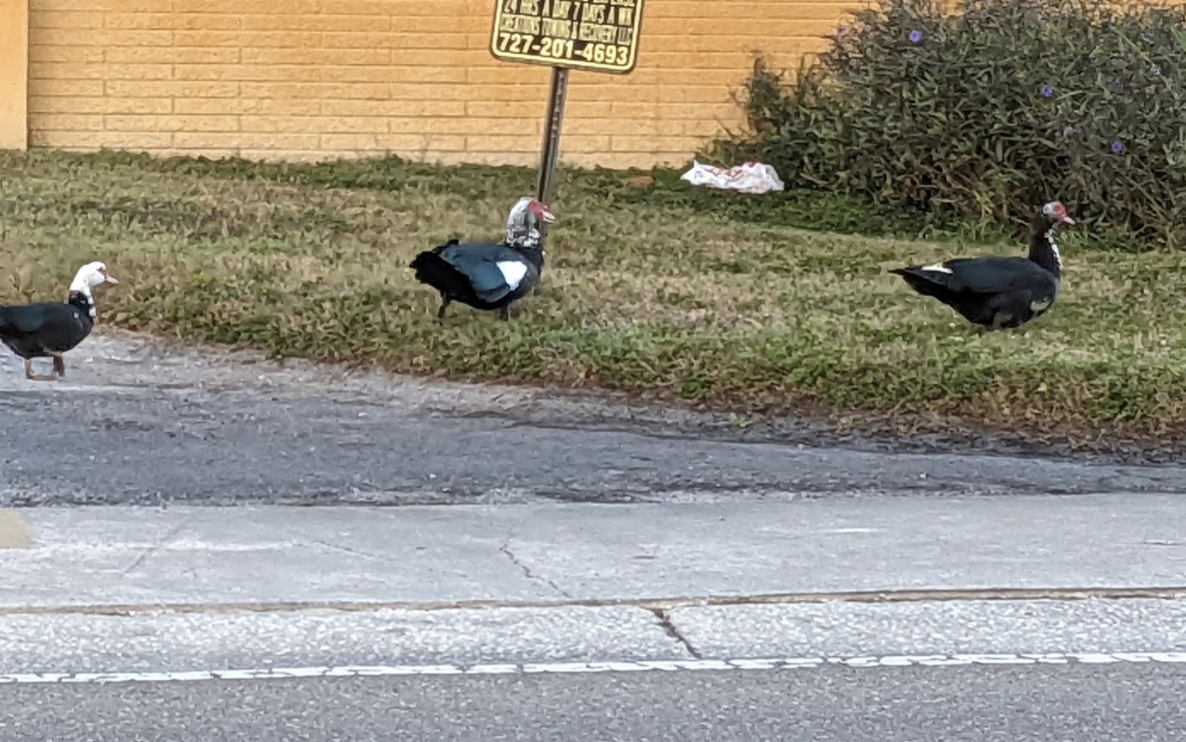 credit: Amanda Elend
In Case You Missed It.
🏛 U.S. Senate Majority Leader Chuck Schumer wrote a letter to Democrats Monday saying he is ready to fight the filibuster. Senator Joe Manchin left a meeting last night with leader Schumer and said he's not ready to end the filibuster. So…
🇭🇺 Former President Trump has endorsed Hungary's prime minister, right-wing autocrat Viktor Orbán. Orbán will vie for his fourth term in the election this spring.
❄️ British-born Indian Sikh Army officer Preet Chandi completed a 40-day 700-mile unsupported expedition to the South Pole, in what is believed to be the first time for a woman of color.
🚗 Toyota is now the top U.S. automaker, outselling GM in 2021. This is the first time since 1931 that GM isn't king of U.S. cars.
🛰 The James Webb telescope team has fully deployed the 70-foot sunshield, which is key to cooling temperatures enough (negative 394 degrees Fahrenheit!) for the telescope to work.
📺 Join us live at 9AM Eastern Time on our YouTube channel where do a daily live show deep diving the news of the day. The kids say it's the best morning show in the world. That's what they're saying.
Coronavirus Update: 😷 Total confirmed U.S. cases as of 8:15 p.m. ET on Tuesday: 57,038,728 — Total deaths: 829,963 — Map
| | | | |
| --- | --- | --- | --- |
| | Bitcoin | $46,824.81 | |
| | | | |
| --- | --- | --- | --- |
| | Ethereum | $3,834.00 | |
| | | | |
| --- | --- | --- | --- |
| | Cardano | $1.35 | |
| | | | |
| --- | --- | --- | --- |
| | Dow | $36,799.65 | |
| | | | |
| --- | --- | --- | --- |
| | S&P | 4,793.54 | |
| | | | |
| --- | --- | --- | --- |
| | Nasdaq | 15,622.72 | |
*Stock data as of market close, cryptocurrency data as of 5:00am ET.
Markets: Crypto and Equities did their best vice versa yesterday with each trading green for red. The Dow, which is home to financials and industrials, climbed to a record, while the Nasdaq, home to many tech companies, took a dive.
The Lead: The 5G Travel Mess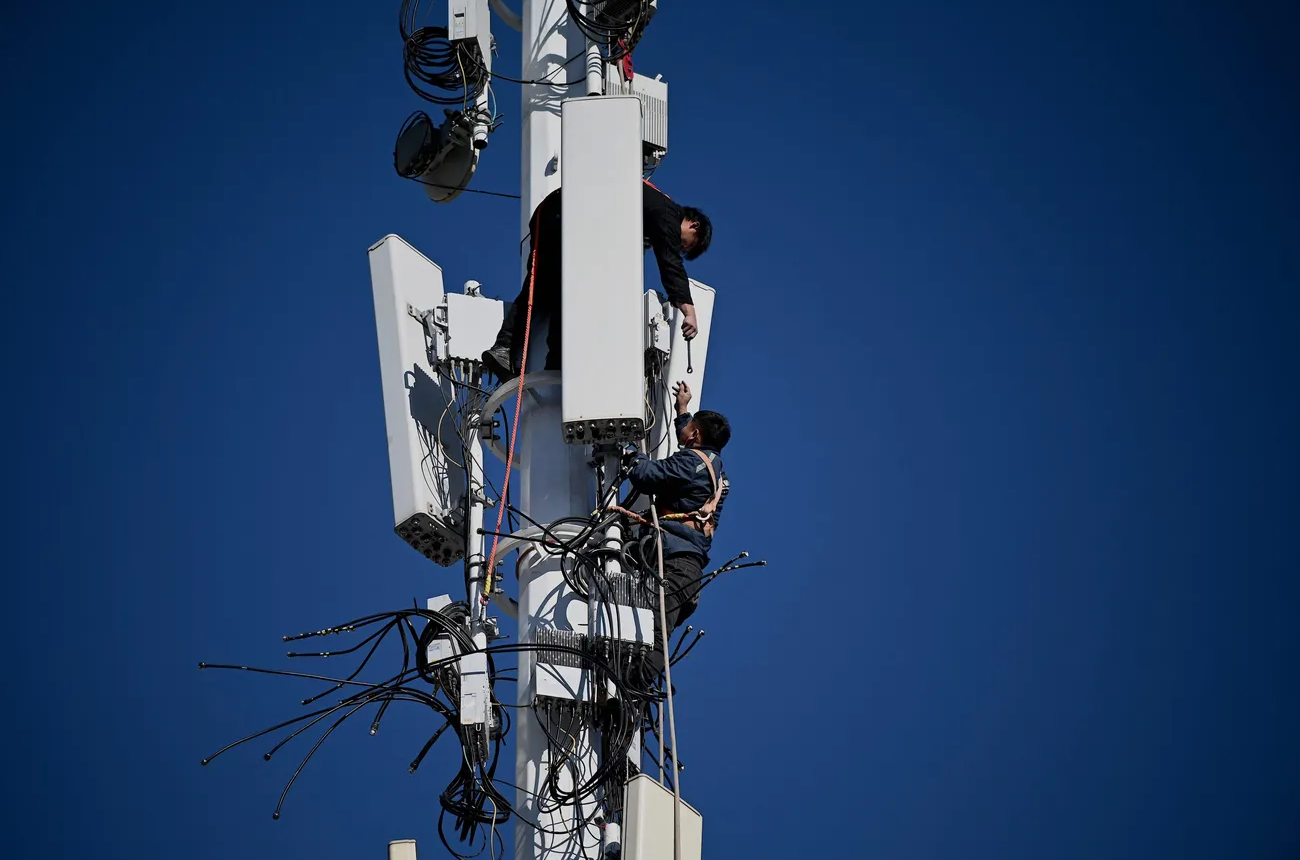 credit: getty
5G didn't start the pandemic, but it could make air travel harder.
AT&T and Verizon were all set to roll out an upgrade to their 5G networks today in the U.S., which promises an increase in speed and coverage for devices on the network. The initial December date for the rollout was delayed because the aviation industry begged and pleaded, afraid those 5G airwaves would trip up signals that help planes land.
Then they begged and pleaded again, because they're not ready. Apparently they didn't know January 5 meant THAT January 5. Or technology is hard. Or flights, am I right?
It looked like the wireless companies were going to ignore the latest plea, but at the last minute, they agreed to hold off on the rollout near airports (for two weeks).
The wireless industry says there's actually nothing much to fear here, but if you have a choice, maybe steer clear of Jan. 19 flights to/from the U.S.
The Power Of The Sun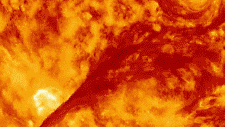 credit: giphy
China is one step closer to harnessing the power of the sun.
We're not talking Star Wars First Order sun draining here. China's "artificial sun" nuclear fusion reactor is currently undergoing an experiment that is set to last until June of this year. State media says the artificial sun can sustain temperatures five times hotter than the sun for 17 minutes. The same source says the reactor hit temperatures of 70,000,000 degrees Celsius during tests.
Like other nuclear fusion reactors, China's "sun," which is actually called the Experimental Advanced Superconducting Tokamak (EAST), holds the potential to mimic the physics of massive stars to produce limitless clean energy. However, so far, that energy has only been generated in labs.
France is pushing for more of this kind of 'green' investment, as they build what will be the largest reactor in the world. But it will likely take decades before we see any results. And there are many countries who aren't so wild about going nuclear.
Invest In Crypto Using a Tax-Free Account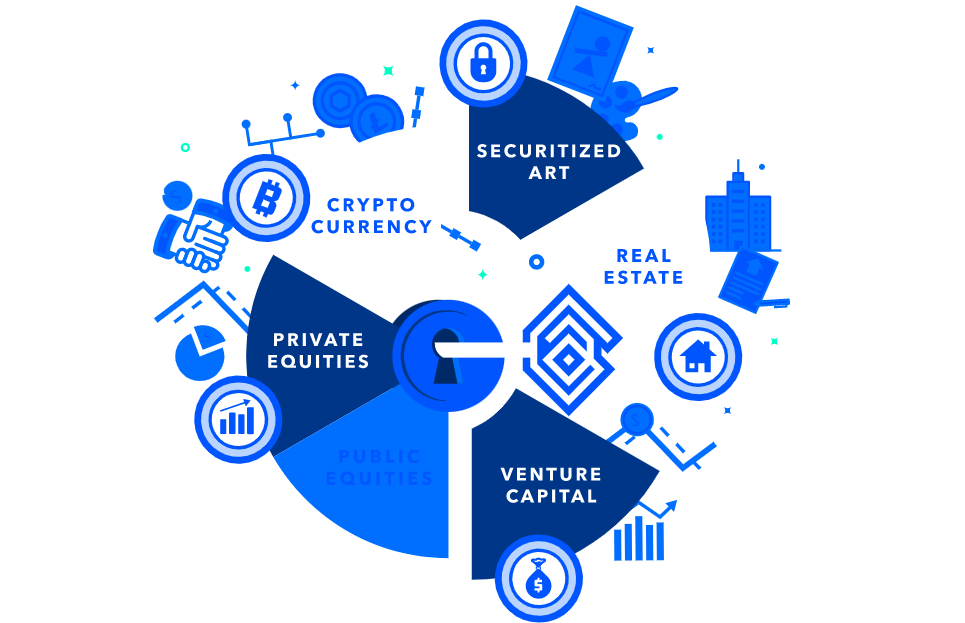 Get more out of your IRA with a self-directed IRA from Alto®, you can invest your retirement dollars in alternative assets.
Did you know the majority of people are investing in cryptocurrency through a taxable account, when they could be using an IRA and avoiding or deferring the taxes?

Want to truly diversify your retirement portfolio? Me too. I discovered an easy way to add bitcoin and other crypto into an IRA … Alto CryptoIRA.

Do you have any investments outside of the stock market? Most of us don't but many professional investors do. Now there's an easy way to invest like them: Alto CryptoIRA.
Open an Alto CryptoIRA account with as little as $10. Just go to altoira.com/morning/ Start investing in cryptocurrency today!
Green Burials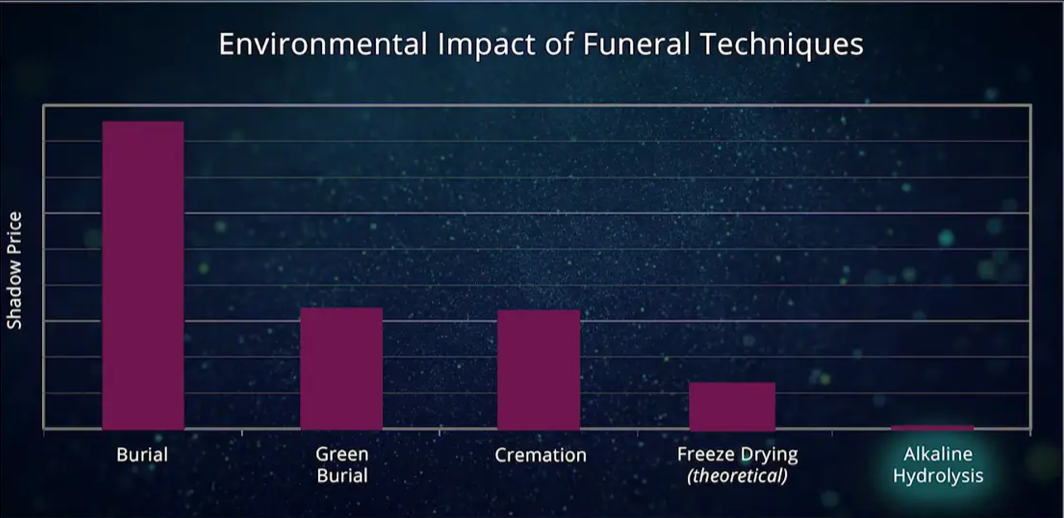 credit: aquamationinfo.com
Nobel Peace Prize winner and human rights activist Desmond Tutu died December 26 at age 90, but he took his environmental concerns to the grave. Literally.
Hopefully you are not eating anything right now.
Instead of cremation, Tutu requested aquamation, an alternative that is much less harmful to the earth. The 'green burial' option takes three to four hours and uses a water/alkali solution heated at 300 degrees Fahrenheit to disintegrate tissues. (Cremation takes about two hours at 14,000 to 18,000 degrees.) The resulting human juice can go through the sewer system and leftover bones are crushed and sent back to the family.
Aquamation isn't the only way to do a green burial. The Green Burial Council defines green burial as "a way of caring for the dead with minimal environmental impact that aids in the conservation of natural resources, reduction of carbon emissions, protection of worker health, and the restoration and/or preservation of habitat." It is becoming an increasingly popular way to leave this earth.
Every year, millions of people are buried, and they take a lot with them. Caskets are full of metal, vaults that separate caskets from the earth are concrete, and embalming fluid is made up of chemicals. That adds up to an estimated two tons of extra stuff per body. To reduce the impact on the earth, the Green Burial Council recommends going simple (and cheaper) by skipping embalming, using shrouds for burial, and nixing the vaults.
We're not around to enjoy cushy coffins after we die, and embalming is really for open caskets, which no one likes. Seems like, once again, Desmond Tutu had the right idea. Rest in peace.
Encouraging The Sheepish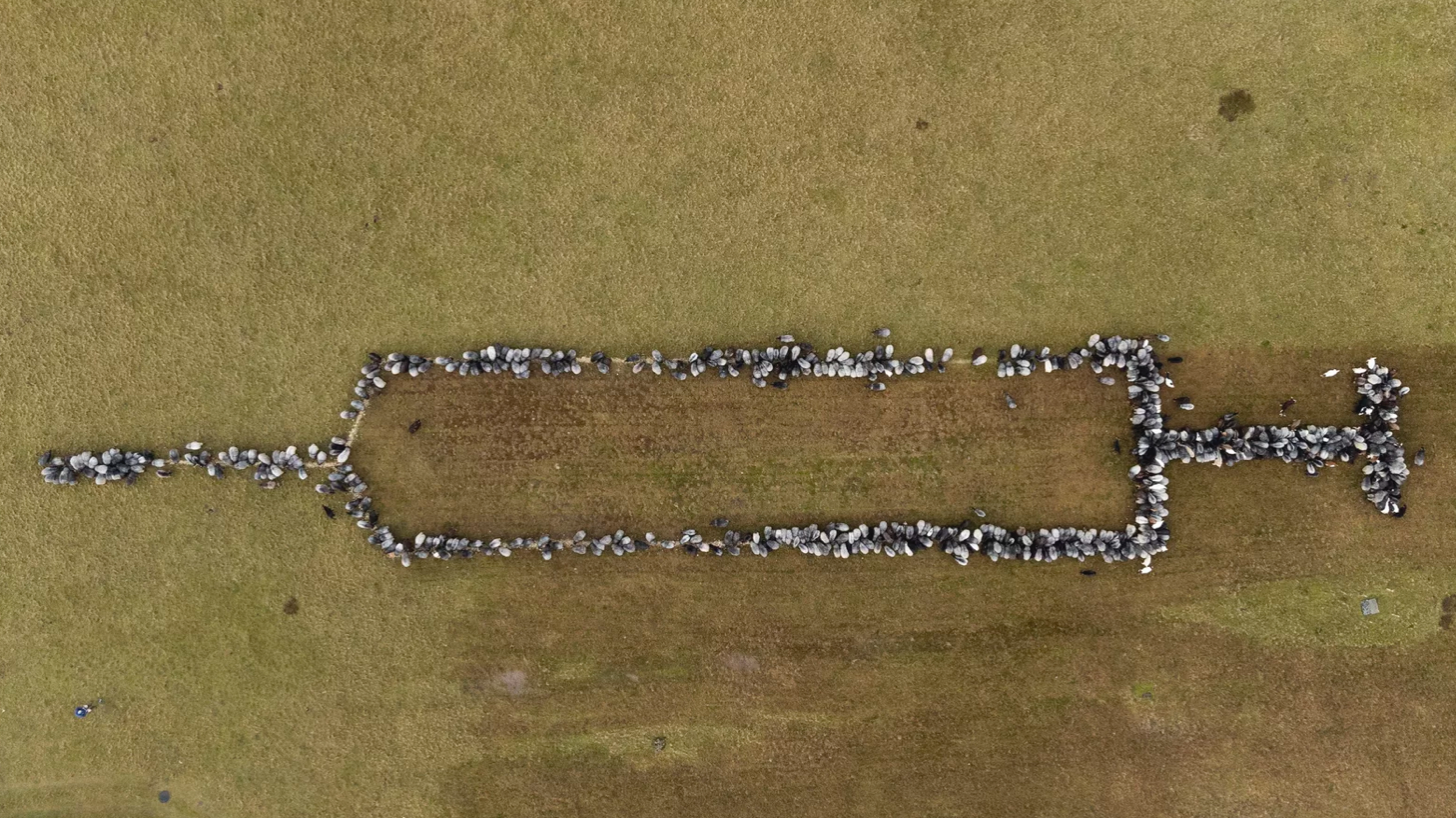 credit: ap
Germany brought out the big guns to help with its latest vaccine campaign.
In its push to increase the 71.2% vaccination rate in the country, Germany asked s​​hepherd Wiebke Schmidt-Kochan to lend a haa-aand. She laid out pieces of bread to guide around 700 sheep and goats into a 330-foot syringe in a field south of Hamburg.
"Sheep are such likeable animals," organizer Hanspeter Etzold said. "Maybe they can get the message over better."
News By The Numbers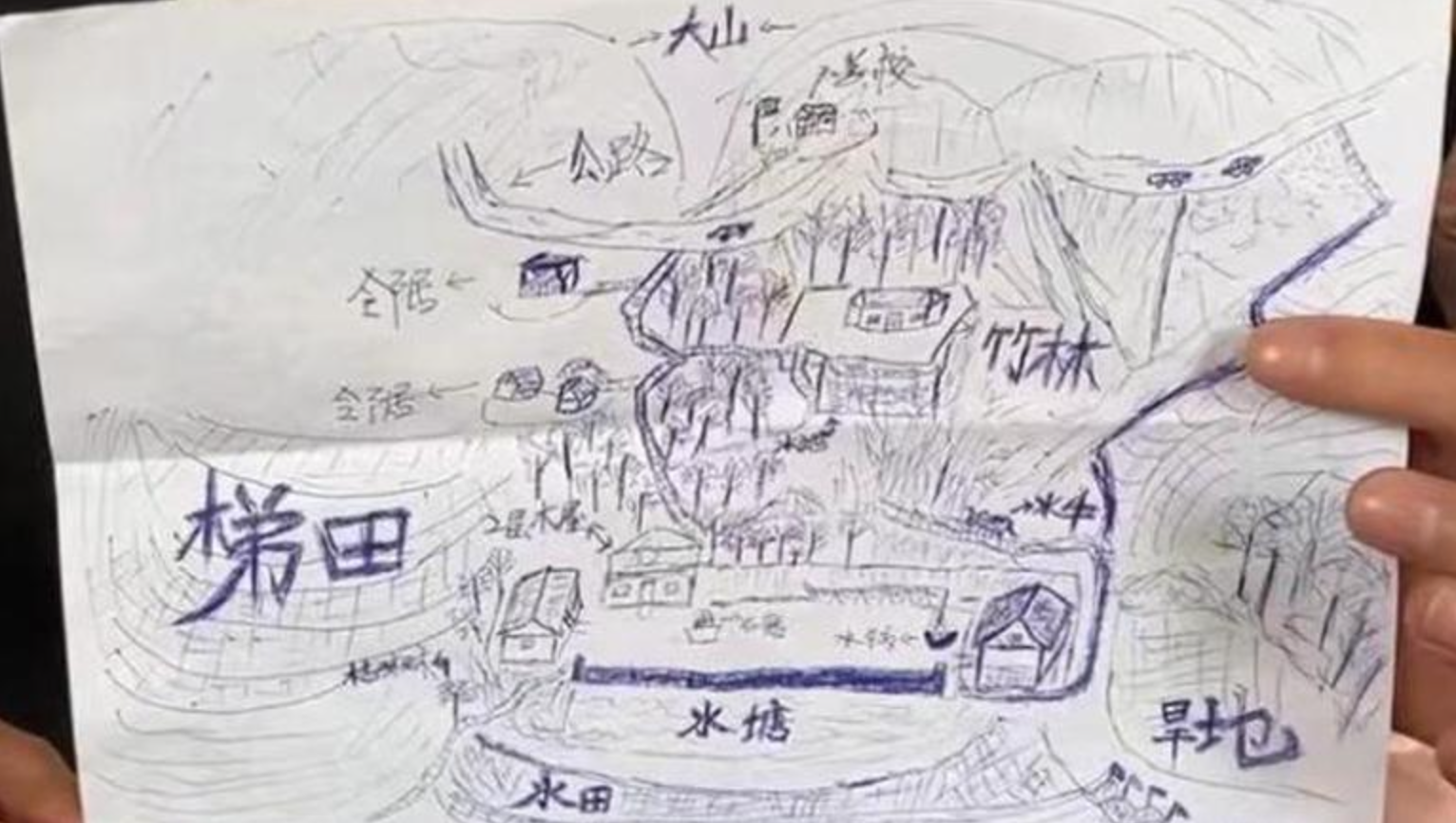 4. That is how old Li Jingwei was when he was kidnapped from his village in China in 1988. He drew a map of the village from memory whenever he felt homesick, and that led him back to his parents over 30 years later.
$3 trillion. That is Apple's official market cap. The tech giant is the first public company in history to hit that massive number.
More than 1 million. That was the number of reported Covid cases in the U.S. on Monday. According to Bloomberg, that daily case count is over twice as many cases seen so far in any other country at any time.
10,000. That is how many bees participated in a protest outside of Chile's presidential palace in Santiago Monday. Seven police officers were stung.
What's Trending?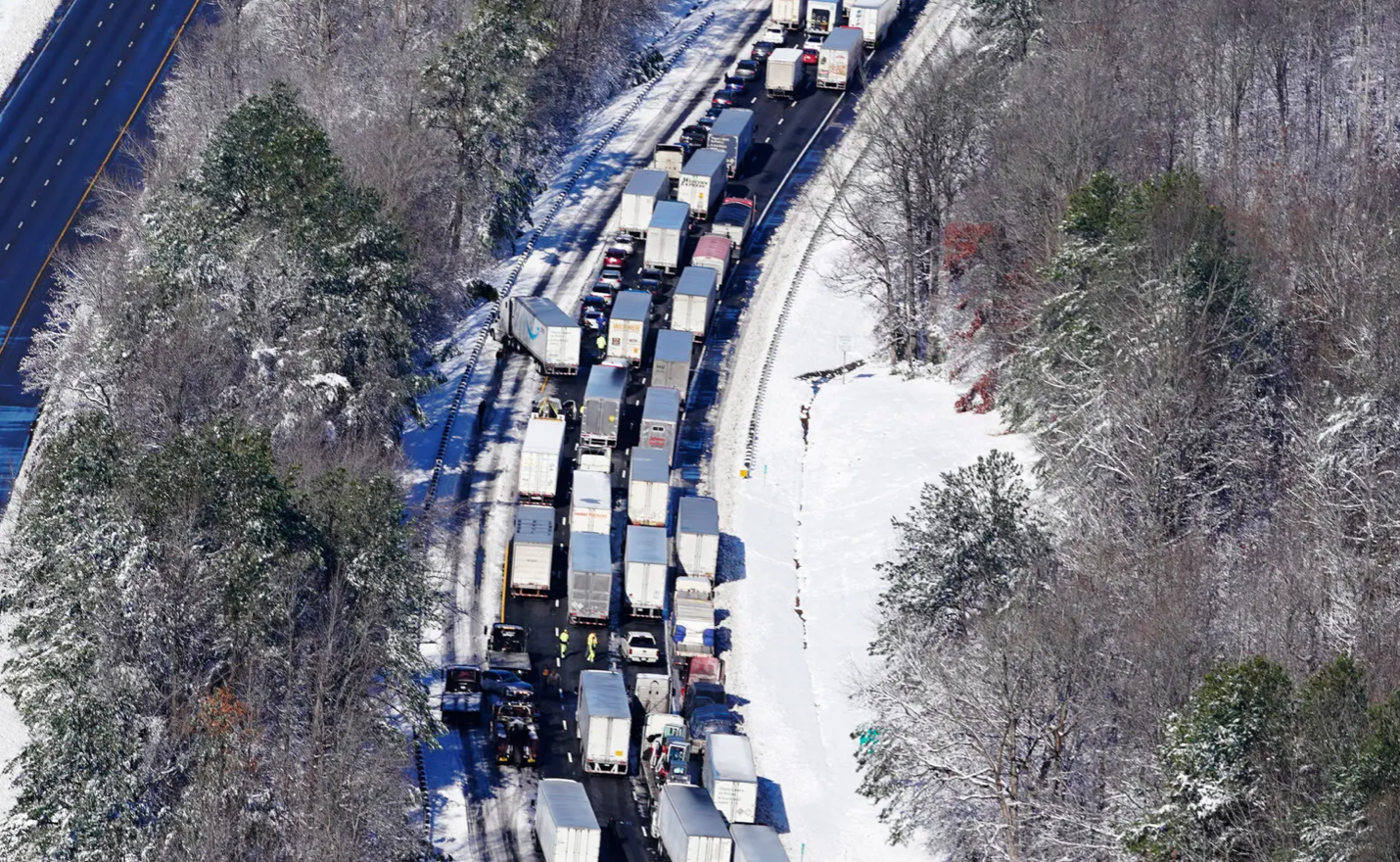 credit: ap
I-95 is trending because a 40-mile stretch of U.S. Interstate 95 in Virginia came to a standstill Monday and continued into Tuesday after a snowstorm hit the state.
New Covid variant is trending because France has detected another one. This variant is called IHU, and it has infected 12 people. The study has yet to be peer-reviewed.
Andy Cohen is trending because he apologized for his drunken rants on CNN's live New Year's Eve broadcast. The network is backing him.
Tim Kaine is trending because U.S. Senator Tim Kaine was among those stuck on I-95. Trapped people slept in their cars, surviving freezing temperatures with little to no food or water.
Share The Love
Become a friend of Morning Invest by sharing this newsletter with someone you love.
When you do, we don't just give you a pat on the back and say, "Well done old sport." We give you actual rewards that'll make everyone jealous.