| TOGETHER WITH | |
| --- | --- |
In Case You Missed It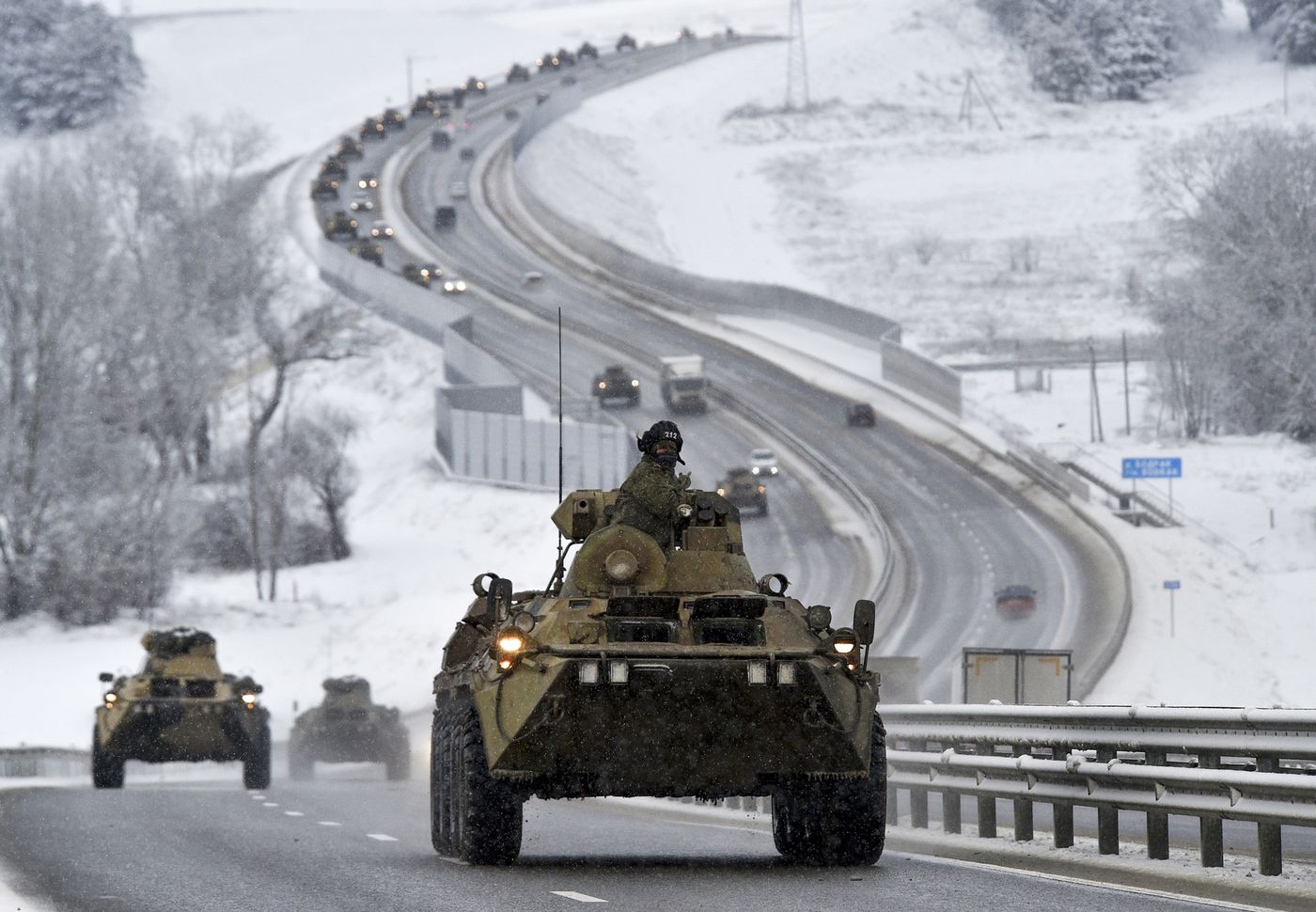 credit: getty
🇷🇺 U.S. officials say that Russia has amassed 70% of the troops it will need to attack Ukraine. White House National Security Adviser Jake Sullivan said Sunday the attack could happen "any time now."
🥶 Well over 100,000 customers in states including Tennessee, New York, Ohio, Texas, West Virginia were without power over the weekend. Over 70,000 are still without power this morning.
💊 Four people were arrested in the U.S. for selling actor/producer Michael K. Williams the fentanyl-laced heroin that led to his overdose in 2021.
🔥 An oil tanker with about 50,000 barrels in storage exploded off the coast of Nigeria Thursday. The ten crew members aboard the ship are still unaccounted for.
🗳 Amazon warehouse workers in Bessemer, Alabama are receiving ballots for a second vote on unionization after a federal judge ruled the company unfairly influenced the first 'no' decision.
🚨 Police executed a "no-knock warrant" at an apartment in Minneapolis, Minnesota early Wednesday morning, shooting and killing Amir Locke, a Black man who was sleeping with his legal gun. Locke was not named in the warrant.
🇮🇹 80-year-old Italian President Sergio Mattarella was sworn in for a second term last week. 79-year-old U.S. President Biden watched with great interest.
🏛 The U.S. Republican National Committee formally censured Republican Representatives Liz Cheney and Adam Kinzinger Friday for their work on the House select committee investigating the Jan. 6 insurrection. The RNC resolution characterized the attack as "legitimate political discourse."
​​​​Coronavirus Update: 🗣
| | | | |
| --- | --- | --- | --- |
| | Bitcoin | $42,562.00 | |
| | | | |
| --- | --- | --- | --- |
| | Ethereum | $3,073.59 | |
| | | | |
| --- | --- | --- | --- |
| | Cardano | $1.18 | |
| | | | |
| --- | --- | --- | --- |
| | Dow | 35,089.74 | |
| | | | |
| --- | --- | --- | --- |
| | S&P | 4,500.53 | |
| | | | |
| --- | --- | --- | --- |
| | Nasdaq | 14,098.01 | |
*stock data as of market close, cryptocurrency data as of 5:00 am ET.
The Lead: China and Russia Sitting In A Tree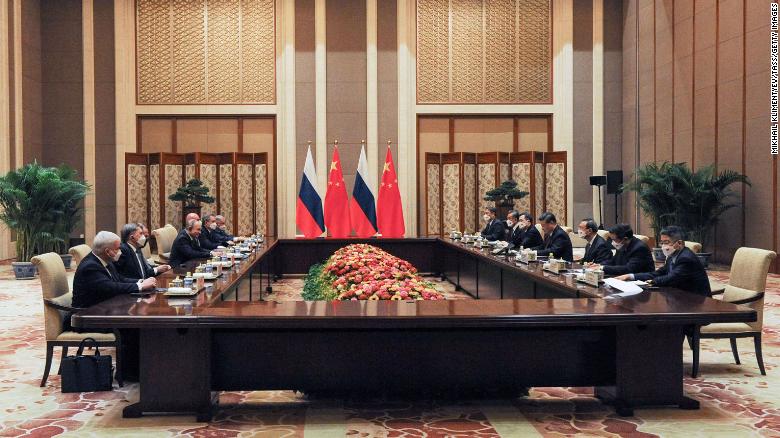 credit: getty
The Olympics began Friday, but diplomats from the U.S., UK, Australia, and more were absent, boycotting the games over China's human rights record. But Russian President Putin? He was there with bells on.
Figurative bells, of course. Real bells would have gotten in the way of his summit with Chinese President Xi Jinping, their first in-person meeting in over two years due to Covid restrictions in China. According to officials, the leaders discussed bilateral relations and what great "no limits" BFFs they were.
Their joint statement also addressed international tensions, declaring that Russia and China "oppose further enlargement of NATO and call on the North Atlantic Alliance to abandon its ideologized cold war approaches, to respect the sovereignty, security and interests of other countries, the diversity of their civilizational, cultural and historical backgrounds, and to exercise a fair and objective attitude towards the peaceful development of other States."
The two leaders then went to lunch to "dwell in detail on international issues, security guarantees, regional problems, etc.," according to Kremlin spokesman Dmitry Peskov.
Alliance signed, sealed, delivered.
Grocery Store Prices
Shopping at the grocery store costs 28% more than using Hello Fresh. That's right. With inflation driving up prices you might have noticed your grocery bills are going up. Do you want to save 28% on your grocery bill? Want delicious ingredients shipped right to your door? Want to prepare amazing meals in under 30 minutes? Want to get 16 free meals for trying it out? Then you're in luck. You'll get free food with that link.
Introducing HelloFresh. Get fresh, pre-measured ingredients and mouthwatering seasonal recipes delivered right to your door, America's #1 meal kit. HelloFresh lets you skip those trips to the grocery store, and makes home cooking easy, fun, AND affordable.
Even if you don't like it you just got 16 meals of free food delivered to your door because of Morning Invest. You'll have to use this link to get it. Use the code Invest16 to get those free 16 meals.
Who Pays For All The Funerals?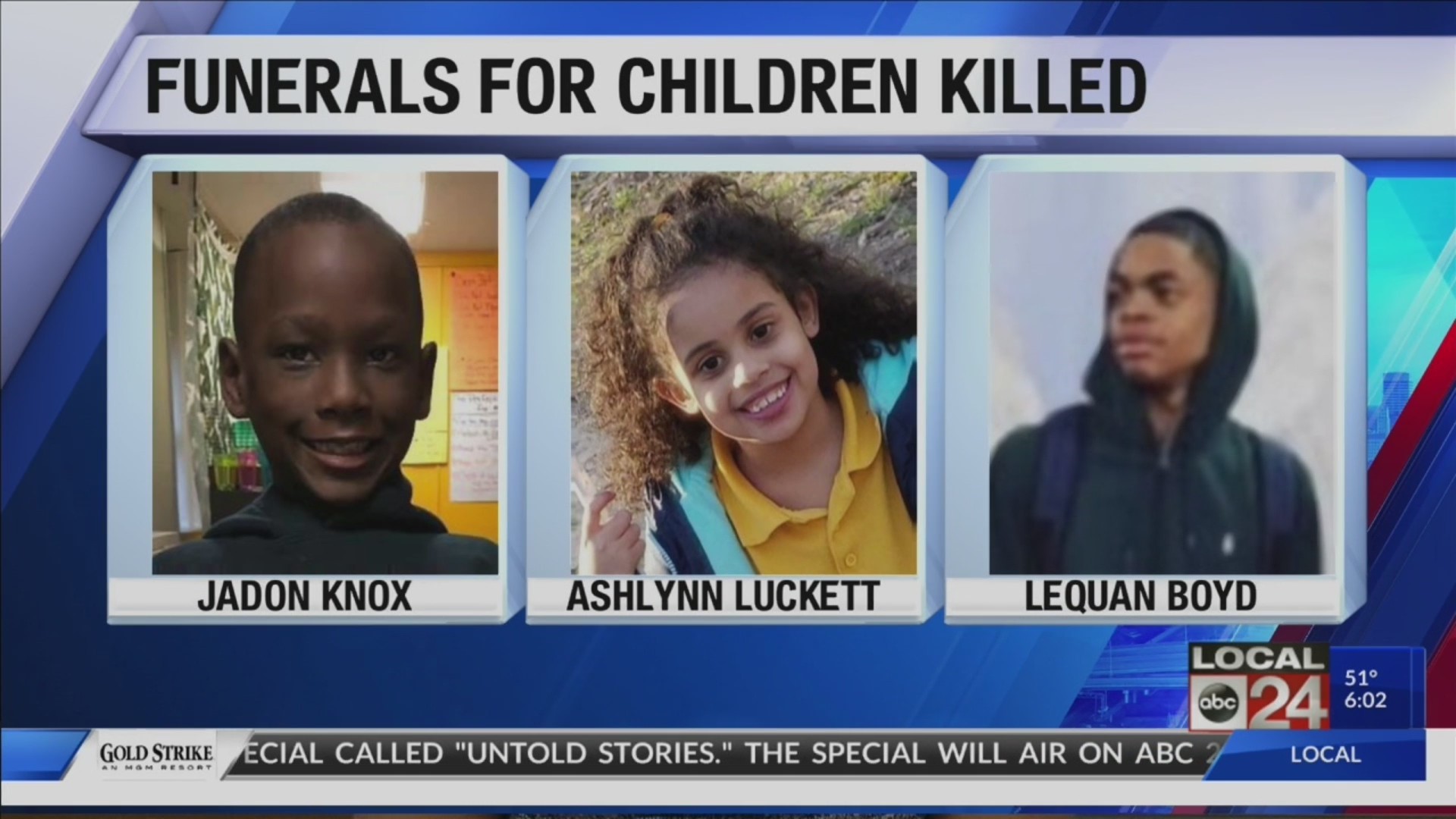 credit: localmemphis.com
Can't fix the problem? At least you can help with the symptoms, right?
That's what Illinois State Senator Jacqueline Collins is doing for victims of gun violence, with the Mychal Moultry Jr. Funeral and Burial Assistance Act. Under the proposed bill, the state would pay up to $10,000 in funeral and burial expenses for gun violence victims under 17. The assistance would be available for anyone with an income of less than $40,000.
Illinois has a state program to refund funeral expenses, but the current program requires people to pay upfront, which is not an option for many.
"Every child deserves to grow up free from gun violence, but when their innocent lives are cut short … families are left to grieve. This is too much tragedy, too much loss for these families. They don't need the additional burden of financial distress," Senator Collins said.
Guns are a dangerous reality in the U.S., and people use them to commit violence. Since those are the facts, maybe this kind of legislation will help make a difference. And if it raises taxes, maybe that's a better deterrent than gun laws with gaping loopholes.
Maybe.
News By The Numbers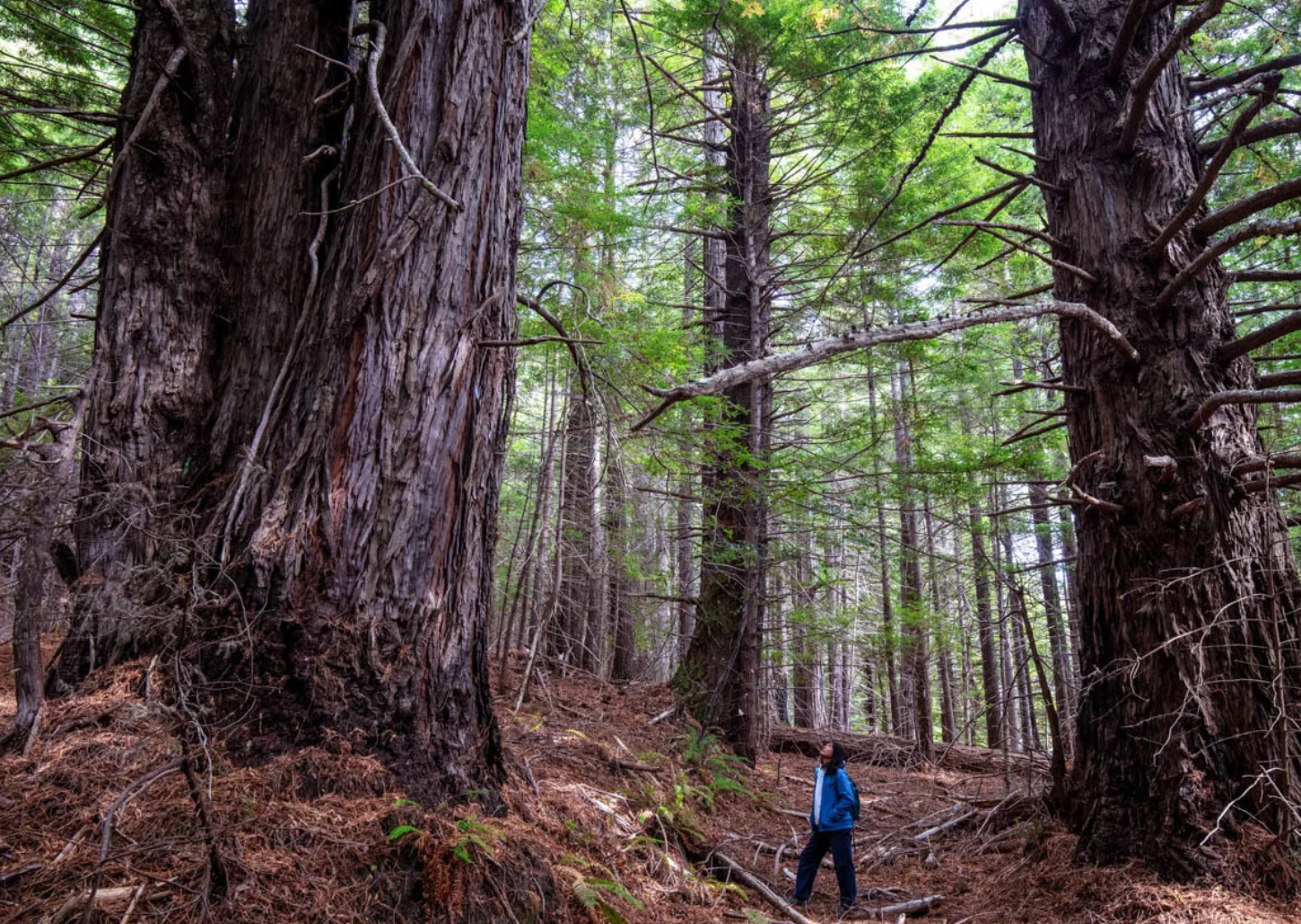 credit: the redwoods league
$3.55 million. That is how much the Save the Redwoods League spent (fully funded by Pacific Gas & Electric Company) to return land on the Lost Coast of California's Mendocino County to a coalition of Native tribes. That's 523 acres of land that should never have been taken away in the first place.
$10 billion. That is how much money Facebook (aka Meta) lost in 2021 building its metaverse. The company expects the losses to "increase meaningfully" this year.
467,000. That is how many jobs U.S. employers added in January, beating Omicron-fueled expectations.
2031. That is the year that NASA plans to retire the International Space Station. The ISS will crash into an uninhabited area (hopefully) of the Pacific Ocean.
55%. That is how many teachers are ready to quit in the U.S., according to the National Education Association.
A Connection Between Screen Time and Autism?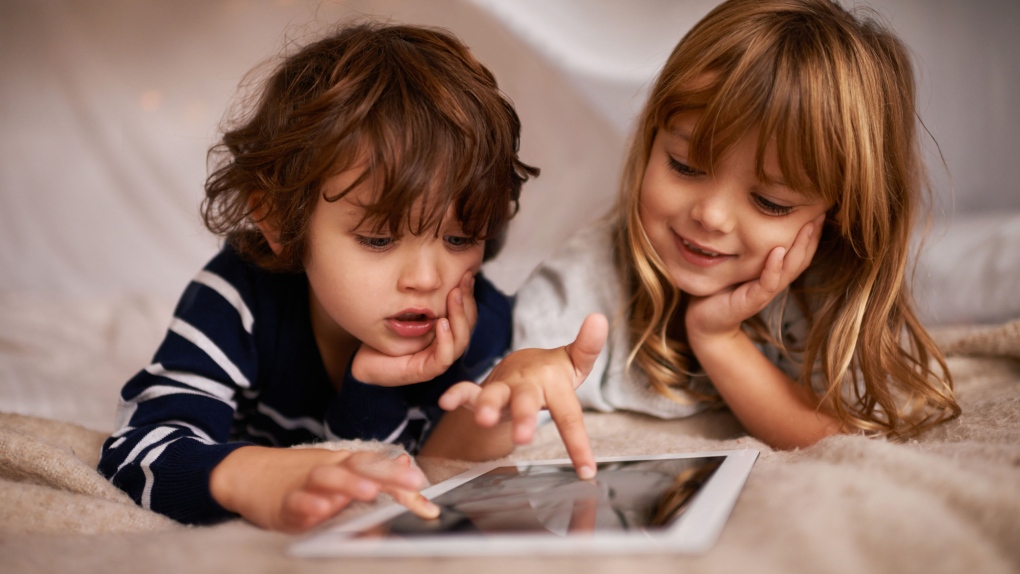 credit: ctv news
A new study from Japan found that, among 84,000 participants, male babies who watched at least two hours of TV a day were 3.5 times more likely to be diagnosed with autism by age three than those who didn't. Moreover, the longer they watched, the more likely they were to get the diagnosis.
Cue the flood of guilt and panic for caretakers of young kids everywhere!
But wait! There are definite questions about this study, which most of the media failed to cover. Some issues that might pause a caretaker's shame spiral:
Data for the survey was gathered via surveys sent to participants' guardians, who could have underreported both TV time and autism diagnoses.
Screen time did not affect female participants' autism risk.
A 2009 study found that watching TV does not correlate to autism in young children.
Caretakers need breaks–to work, rest their feet, shower–and TV is sometimes the best/only answer. Of course, no one knows what causes autism, and studies like this are important, but maybe we can give the splashy headlines a break, huh?
What's Trending?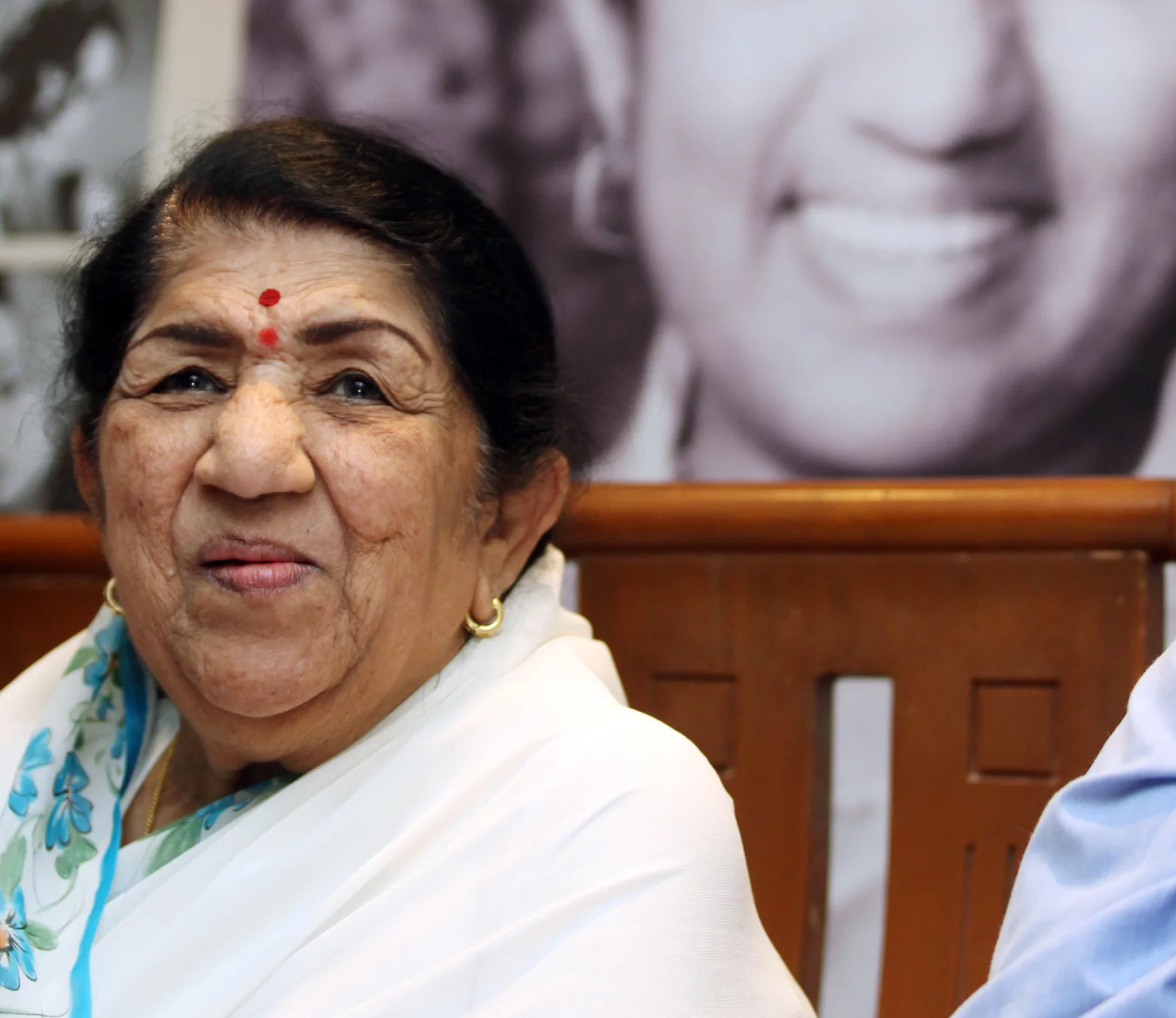 lata mangeshkar in 2013 credit: getty
Lata Mangeshkar is trending because the beloved Bollywood singer died at 92 after being hospitalized for pneumonia and Covid-19.
Prince Charles is trending because Queen Elizabeth II used her Platinum Jubilee to announce that, when Charles becomes king, his second wife should be known as "Queen Camilla."
Irregardless is trending because it is now an official word in the dictionary, upsetting grammar nerds everywhere. In fact, my spell checker keeps flagging it as wrong.
Apple juice is trending because people have strong feelings about whether it is good or not. IT IS NOT.
Share The Love
Become a friend of Morning Invest by sharing this newsletter with someone you love.
When you do we give you actual rewards that'll make everyone jealous like our new Grover mug. Get your unique sharing link below that way we can make sure you get credit for each and every friend that signs up.