| TOGETHER WITH | |
| --- | --- |
Happy Monday: I'm a Philadelphia Eagles fan, sad I know. I just learned Coach Doug Pederson tested positive for the novel coronavirus, the team said Sunday night. So we've got that going for us.
In Case You Missed It: Federal Reserve official Neel Kashkari says The United States should seriously consider a 4-6 week total lockdown in order to crush this virus.
"If we don't do that and we just have this raging virus spreading throughout the country with flare-ups and local lockdowns for the next year or two, which is entirely possible, we're going to see many, many more business bankruptcies," Kashkari said.
Coronavirus Update: Total confirmed cases as of 5 a.m. ET: 4,667,957 — Total deaths: 154,860 — Total recoveries: 1,468,689
Alaska, Hawaii, Missouri, Montana, and Oklahoma are among the states witnessing the largest surge of infections over the past week.
In Today's Newsletter:
Stimulus progress but still no deal
Elon Musk just shook the world
Next from Amazon: Internet service?
CONFIRMING LOAN

Program

Rate

Change

APR

Change

30 year
3.17

%

0.01%

3.24

%

0.01%

15 year
2.81

%

0.05%

2.95

%

0.05%
The Lead: Stimulus Negotiations Make Little Progress
credit: abc news
Treasury Secretary Steven Mnuchin insists that there is a stimulus bill agreement coming soon to a bank account near you. Nancy Pelosi says, "No there's not." (Not a direct quote.)
Pelosi says that the White House and President Trump have not been helpful, stalling negotiations with an unusual wish list. Pelosi also said Trump is to blame for the expiration of the enhanced unemployment benefits.
Even White House Chief of Staff Mark Meadows agrees with Pelosi. During a Sunday interview, Meadows said he was 'not optimistic' that an agreement would come soon.
Leaders worked through the weekend trying to come up with something and are expected to keep working through the week.
The biggest sticking points
The two primary issues are unemployment insurance, which ran out last week, and the total spending under the bill. Democrats are north of $3 trillion while Republicans are south near $1 trillion. That's a lot of trillions in between.
Sponsor: Morris Invest
We all know real estate investing is the number one way to build wealth but many people don't know how to get started. Enter Morris Invest, a full-service real estate investing team. After you book a 30-minute call with Morris Invest they'll build a customized approach to buying your first rental property. And before you ask, yes they have financing built right in.
You can even use part of your IRA or 401K plan to use as a downpayment. There are endless ways to get started.
Imagine creating monthly cash flow from a new construction rental property. You can because the tenants are already living in the property and fully managed by their great property management teams. Visit their website today and see what Morris Invest can do for you. They've got a great video on the front page too!
Tick Tock for TikTok
credit: giphy
President Trump wants to ban Tik Tok from doing business in the U.S. Does he have the authority to do that?
"Well, I have that authority," he said.
We're not saying he does. But he says he does.
Tik Tok is Chinese-owned but is said to be in talks to be acquired by Microsoft. Trump could very well make that acquisition impossible. Just when Microsoft was finally about to buy into the kool club!
Trump cites concerns for national security. Recall that China, at this moment in time, is not our friend. It probably doesn't help that so many American users game the president, going as far as registering for free tickets to his Tulsa, Oklahoma rally, and then not going.
News By The Numbers
credit: travel plus
36. That's how many crew members on the Norweigan cruise ship Hurtigruten tested positive for covid-19. The cruise line was the first to resume operations in June. They've now canceled the rest of their scheduled voyages.
2. That's how many weeks Joe Biden has delayed his VP announcement. According to reports Biden allies worry that the process has become "messier than it should be," pitting women, especially Black women, against one another.
90. That's how many minutes it'll take to find out if you have covid-19 under a new test being rolled out in The U.K. Millions of COVID-19 tests able to detect the virus within 90 minutes will be rolled out to British hospitals, care homes and laboratories, the country's health minister said on Monday.
Musk To License His Tech?
Tesla might soon license its software and electric batteries to other car manufacturers. Imagine what this could do to the industry! It would mean that carmakers no longer have to spin their wheels (get it!?) to figure out the secrets Tesla has long since figured out and the electric car industry could finally take off!
This idea came from a Tweet from Tesla founder Elon Musk. He wrote: "Tesla is open to licensing software and supplying powertrains & batteries. We're just trying to accelerate sustainable energy, not crush competitors!"
Musk has always said that Tesla is a technology company first and foremost that just "happens to make cars." In fact, Musk doesn't even seem to really love the manufacturing part, as evidenced by the tussle he's had with the state of California.
Sorry if we're a little too excited about this! Probably disproportionately so given that it was just an at-reply and not even an original Tweet. Still! Tesla's guts in the hands of any car company could really help the carbon footprint of vehicles! We give this idea a green light!
Meet Me on Fith Avenue Darling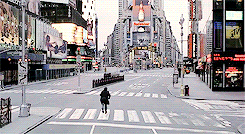 credit: giphy
If you've ever wanted to recreate that scene from Vanilla Sky where Tom Cruise is alone in the middle of Manhattan, now might be your chance! High-end retailers in the city center are vacant and desolate.
Luxury accessory company Valentine is suing to get out of its Fifth Avenue lease, Newman Marcus is shutting down for good, and Barneys, which closed before the pandemic, is still a ghost town. High-end retail used to be the best tenants in town in ritzy areas such as Chicago, Miami, and the famous Rodeo Drive in Los Angeles. The pandemic sure has shown a light on the essential-ness of this business though and it may never be the same. It's hard to chalk it up as a tragedy that people can't buy $2,000 earrings in person, especially since they still can online. But it sure is something to note that Harry Winston stores are more likely to be visited by zombies than debutants.
Satellite Prime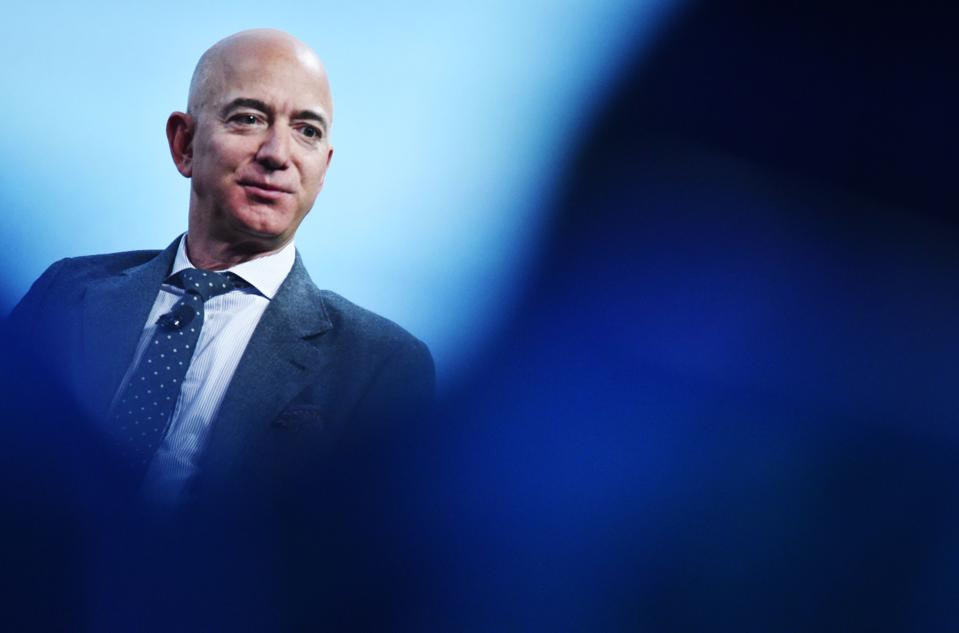 credit: getty
Not one to be upstaged by Elon Musk's SpaceX internet service, Amazon has been given the approval to operate low-orbit satellites that help boost internet connection.
The FCC has approved Amazon's request to deploy 3,236 satellites under the project name Project Kuiper, designed to bring internet access to hard-to-reach areas. Amazon has until July 30, 2026, to launch 50% of the fleet and until 2029 to launch the rest.
It's getting crowded up there
Currently, only about 2,000 active satellites orbit Earth, but SpaceX alone plans to increase this by up to 42,000 with its Starlink constellation, then add thousands more from Amazon, OneWeb, and others.
Share The Love
Become a friend of Morning Invest by sharing this newsletter with someone you love.
When you do, we don't just give you a pat on the back and say, "Well done old sport." We give you actual rewards that'll make everyone jealous.