| TOGETHER WITH | |
| --- | --- |
Happy Monday. There is a lot of U.K.-based news in the newsletter today. Thankfully there is Peppa Pig to teach us all the Queen's English. Parents across the U.S. say that the show has their children using words like "jumper" and "mummy."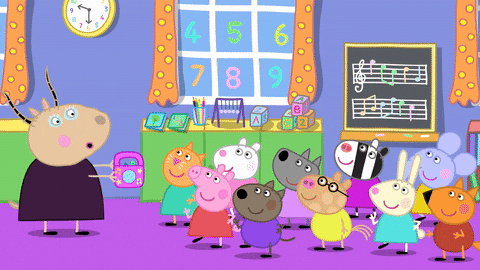 credit: giphy
In Case You Missed It.
⛳️ Collin Morikawa, a 24-year-old American golfer, won the British Open this weekend.
🇩🇪 Germany is working to clean up the devastation brought by historic flooding. Chancellor Angela Merkel called the damage "surreal" and said that this proves that the world has to "be faster in the battle against climate change."
🇮🇳 More than 30 people have died after devastating flooding in Mumbai.
🇨🇳 Two dams in China have collapsed due to torrential rain and flooding.
🔭 A police officer called for backup because she thought that she was being pursued by a drone. It turned out to be the planet Jupiter.
🤔 A death row inmate in Tennessee died of natural causes three days after his execution date was requested by the state.
Coronavirus Update: 😷 Total confirmed global cases as of 12:30 p.m. ET on Friday: 189,126,795 — Total deaths: 4,069,936 — Total vaccine doses administered: 3,561,325,540
| | | | |
| --- | --- | --- | --- |
| | Bitcoin | $31,512.85 | |
| | | | |
| --- | --- | --- | --- |
| | Ethereum | $1,878.11 | |
| | | | |
| --- | --- | --- | --- |
| | Cardano | $1.17 | |
| | | | |
| --- | --- | --- | --- |
| | Dow | 34,687.85 | |
| | | | |
| --- | --- | --- | --- |
| | S&P | 4,327.16 | |
| | | | |
| --- | --- | --- | --- |
| | Nasdaq | 14,427.24 | |
*Stock data as of market close, cryptocurrency data as of 5:00pm AM.
Markets: Get ready for a big week of earnings reports. Will Chipotle's increased prices hurt the company? That's just one of the many questions we'll be watching. In the pre-market concerns over the Delta variant have cruise line and energy stocks taking a dive.
Infrastructure: The plan to beef up the IRS is getting kicked to the curb in the bipartisan infrastructure negotiations.
CONFORMING LOAN

Program

Rate

Change

APR

Change

30 year
2.67

%

0.01%

2.73%

0.01%

15 year
2.14

%

0.05%

2.24

%

0.06%
Lead: The U.S. Real Estate Boom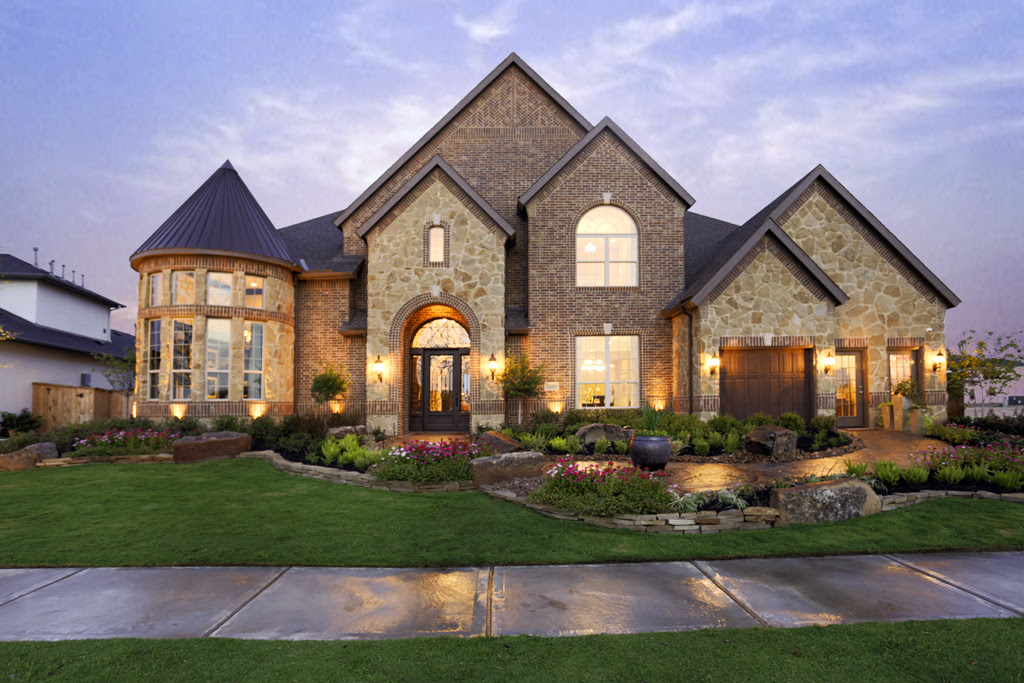 credit: getty
Real estate continues to boom in the U.S., creating more than $1 trillion for homeowners based on increased prices. That means that homes are suddenly worth more, adding wealth that was not there before to the balance sheets of families.
Prices across the country have increased by 25% since the pandemic began. Homeowners on average have as much as 80 times greater net worth than renters, just due to owning a house! This is crazytown!
It's nice for homeowners but it is keeping many would-be buyers out of the market. In Boise, Idaho, the median home price jumped from $360,000 to $523,000. How long can this go on? Who can say?
U.K. Freedom Day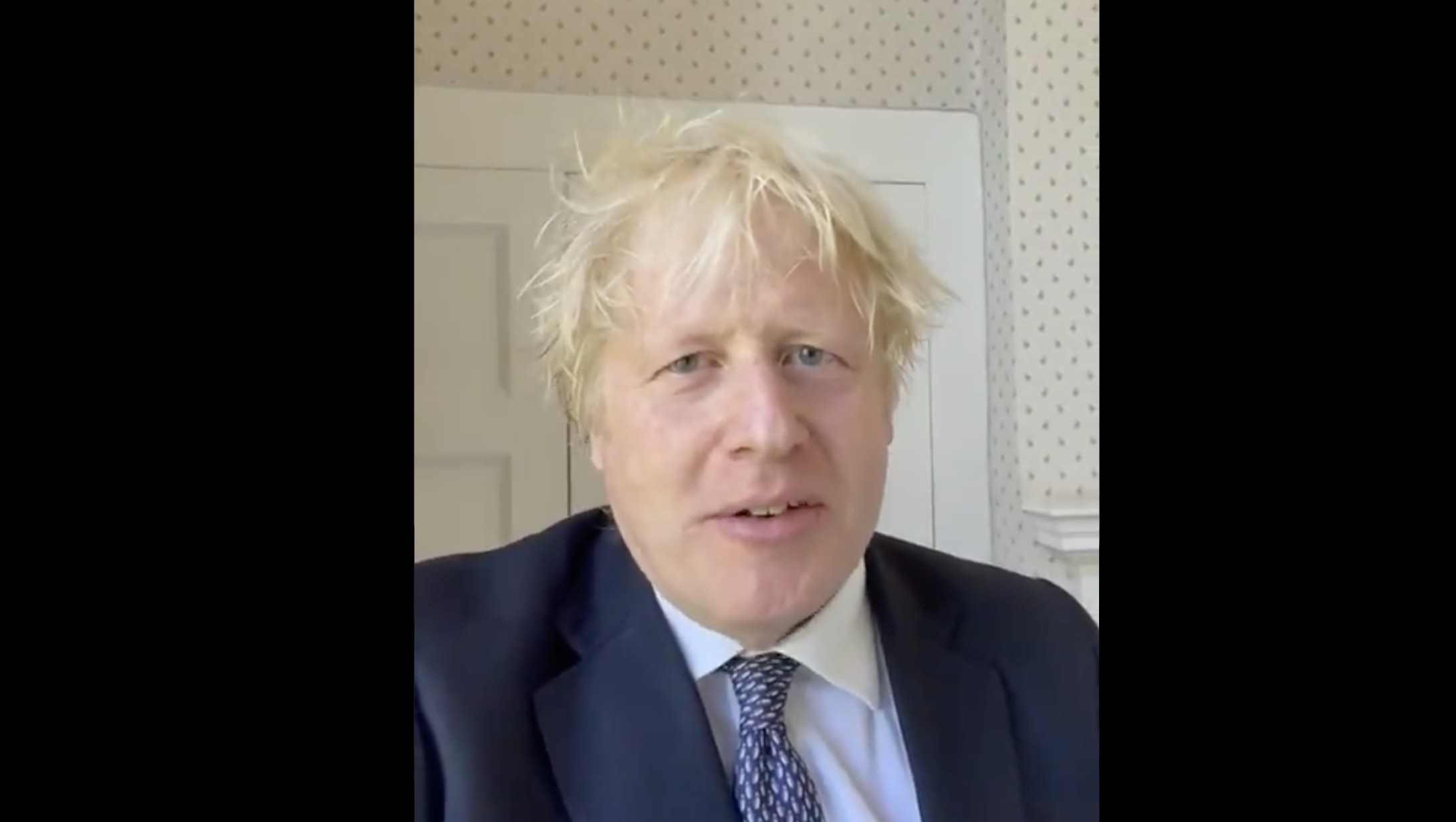 credit: twitter
Today is Freedom Day in the U.K. That is the day that Prime Minister Boris Johnson has called for most legal restrictions in England to be lifted.
This means that there are no longer limits to group sizes, night clubs, table service at pubs and restaurants or mask requirements. Medical experts don't all agree that now is the right time with the Delta variant causing increasing case numbers across the world. Over 1,200 scientists published a letter asking the U.K. to reconsider reopening, calling it a threat to the world.
But nearly 68% of the U.K. adult population has been vaccinated and Johnson says that he wants to reopen while the weather is warm before fall and winter come and the virus has an advantage due to cold weather. Johnson posted a video to Twitter on Sunday with shockingly untidy hair, even for him. He said that he had been in contact with someone who had Covid and will self-isolate until the 26th of July but still, Freedom Day is a go.
"If we don't do it now, we've got to ask ourselves, when will we ever do it?" he said.
Sponsor: Harry's

I'm not a fan of shaving. In fact, I find it tedious. But Harry's takes all the pain out of the process with their amazing 5 blade razors and shaving gels. I will never use another brand of razors again.
Harry's creators thought it was outrageous for razors to cost so much money and for the blades to stink so much. So they built their own company, bought a German blade factory, and did it themselves. Now Harry's makes THE BEST razors at an unbeatable price. And they're delivered right to your door as often as you need them for just $2 a refill. Try to beat that price! You can't.
Try Harry's today and get a special offer. You'll receive a 5-blade razor, a weighted Truman handle, foaming shave gel, a travel blade cover, and a travel-size body wash. Visit Harrys.com/invest to redeem your offer.
Signs You're Getting Old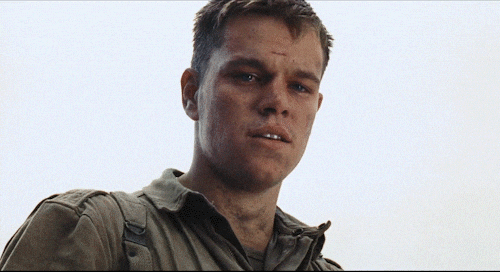 credit: giphy
What behaviors indicate that you're getting old, according to Millennials? A recent survey of this generation showed that two behaviors indicate that one is no longer hip and cool: putting a handkerchief up your sleeve and using cash.
This was a survey by Love Energy Savings of millennials in the U.K., currently between the ages of 25 and 40. They generally felt that the ability to embrace new technology was a sign of youthfulness. And Facebook doesn't cut it. Eleven percent said that if you're still on Facebook, you're old.
Other signs of being old include: still paying bills through the mail, watching actual TV, dating in real life (as opposed to using apps), using a camera, wearing skinny jeans, going to church, and describing a song as "banging." Can we still say "the bomb" though?
Razing Arizona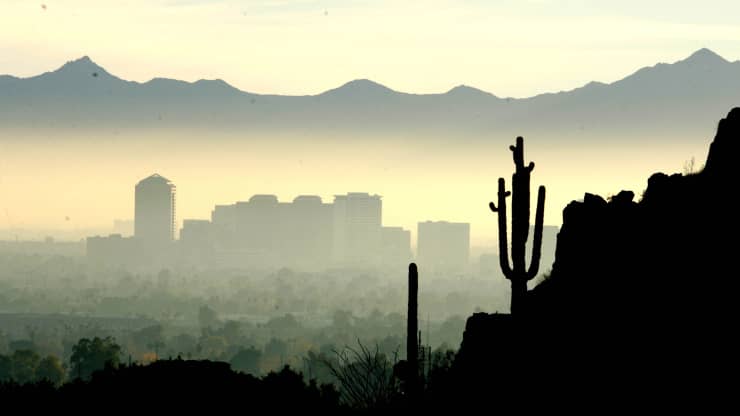 credit: ap
Congratulations, Arizona, CNBC has named your state the worst place to live. The news network ranked states based on the quality of life measures such as crime rates, environmental quality and health of residents.
Arizona is the best worst due to its terrible air quality, shortage of doctors and low amount of funding for public health. The American Lung Association has ranked Phoenix as the city with the worst air quality in the nation.
Runners up to Arizona were Texas, Nevada and Missouri (tied for third place), Tennesse and Georgia. All of these states were ranked poorly due to low vaccination rates, discriminatory policies, high crime rates and restrictive voting laws.
News By The Numbers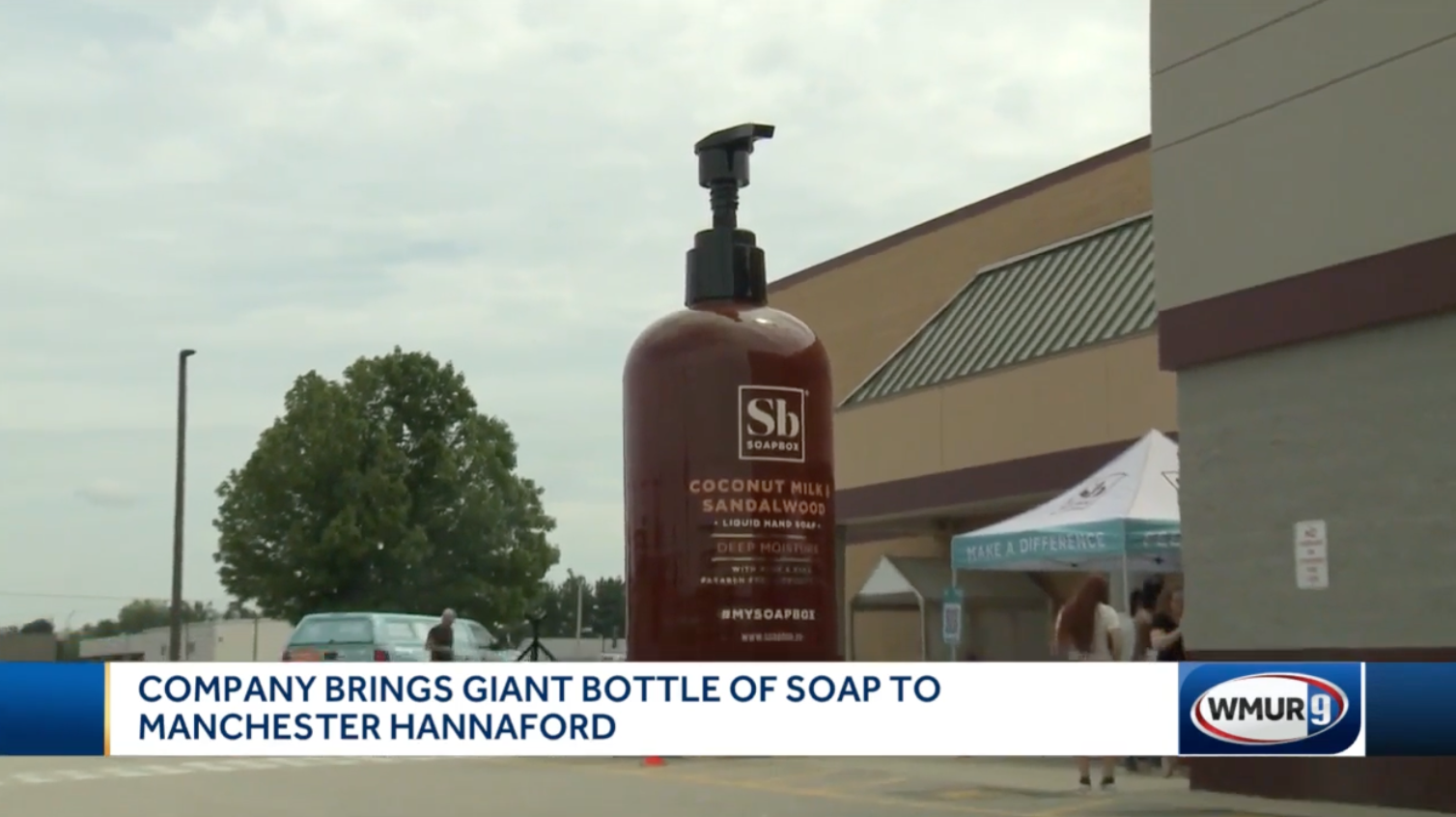 credit: npr
21 feet. That is the height of the world's largest bottle of soap, currently touring the world. It was made by beauty company Soapbox as a reminder that proper hygiene can save us all.
101 years old. That is the age of Virginia Oliver who is thought to be the world's oldest person who still works on a lobster boat.
18. That is how many passengers were onboard a Russian plane that went missing. The plane had to make an emergency landing due to engine failure but it has since been found with all 18 humans alive and well.
1 month. That is how long the Hubble telescope has been out of commission but engineers have fixed it and it's back online now.
Today's Live Show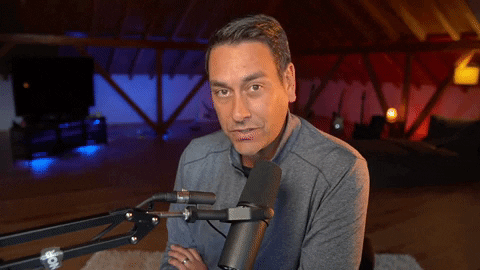 INFRASTRUCTURE STIMULUS TAKES A HIT AND BEZOS READY FOR BLASTOFF
Billionaire Jeff Bezos gets ready to blast off tomorrow. It's earnings week for many big companies that will show us where we're heading in the economy. And the bipartisan infrastructure negotiations took a turn this weekend. Click here to RSVP and I'll see you at 9 AM Eastern.
London Fog Sun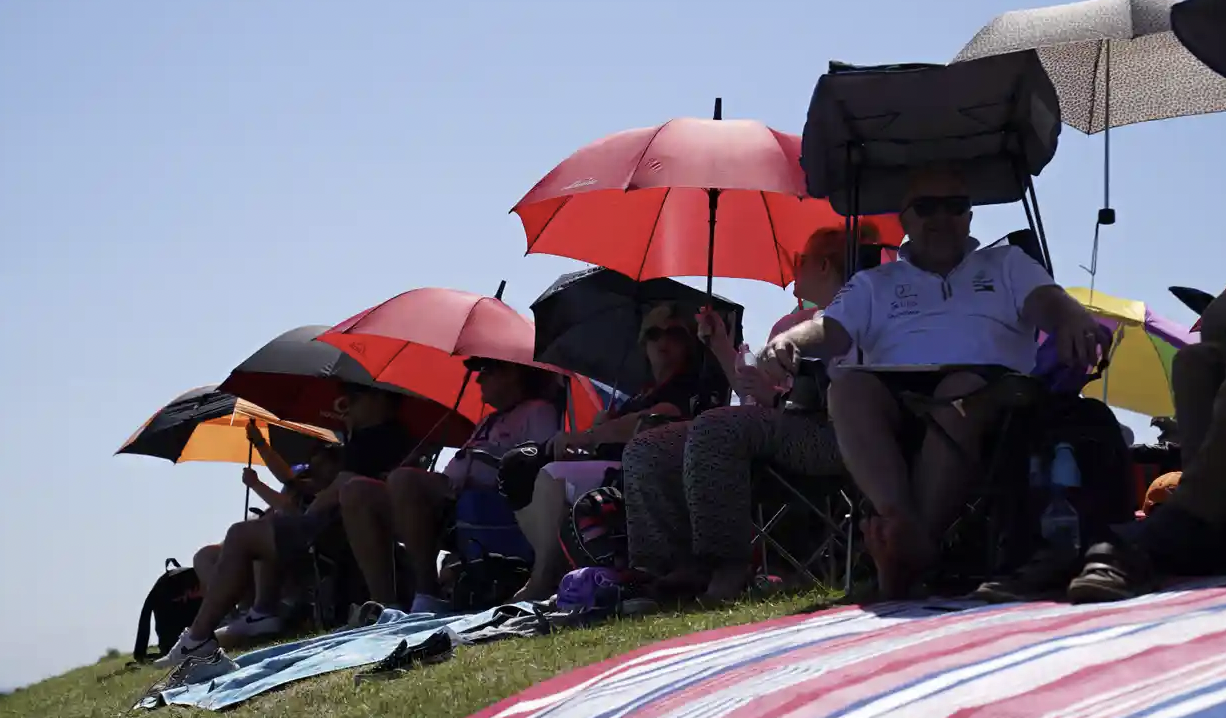 hiding from the sun in England credit: ap
Hospitals in the U.K. report an increase in children with sunburns coming into emergency rooms. Three children had to be treated for burns and plastic surgery.
We'll skip the obvious joke here about how British people are unfamiliar with the sun because this is serious. These are record temperatures for the U.K. of nearly 88 degrees. That's nothing compared to the West Coast heatwave in the 100s but it can still take lives.
So here is your friendly reminder to wear a hat and sun covering, hydrate with unsweetened beverages and wear sunscreen. The number on your sunscreen refers to minutes. SPF20 will only protect you for 20 minutes of exposure and SPF 50 is good for 50 minutes. Do not trust SPF over 80 and do not bother with SPF under 20. Stick to the SPF 40-70 range, which means re-applying every hour at a minimum and apply under your bathing suit too. Also, make sure your SPF is labeled "broad-spectrum" because that means that it protects against both UVA and UVB rays. The UVB rays cause the most damaging sunburns.
Click here for Natali's guide to choosing non-toxic sunscreen.
Share The Love
Become a friend of Morning Invest by sharing this newsletter with someone you love.
When you do give you actual rewards that'll make everyone jealous.