| TOGETHER WITH | |
| --- | --- |

Happy Friday. Dairy Queen will sell "lilac-hued" ice cream to get you in the mood for spring.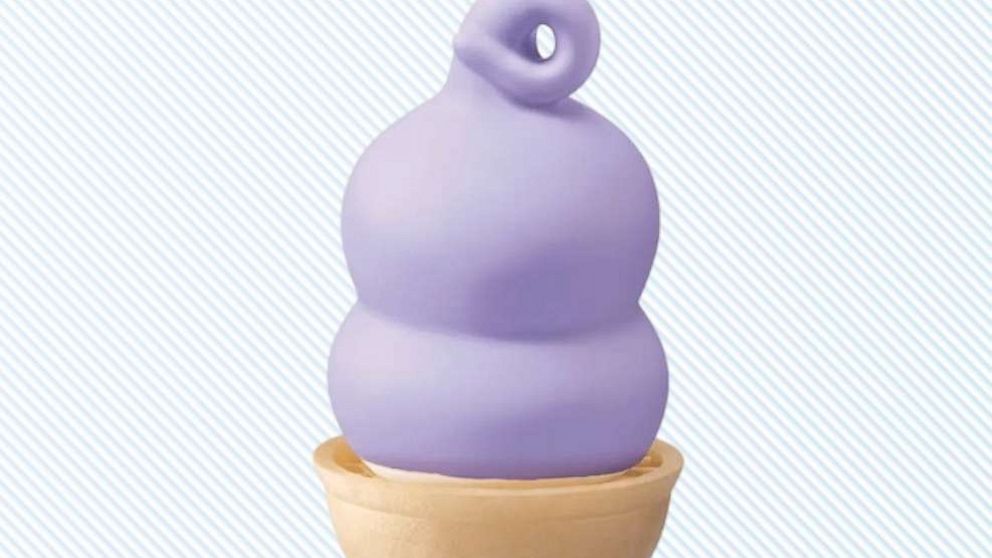 credit: dairy queen
In Case You Missed It.
🚗 Researchers say they found a bug that lets hackers open and start certain models of Honda and Acura cars.
⚖️ Republicans are indicating that they will not block the Supreme Court nomination of Judge Ketanji Brown Jackson.
🔎 Speaking of the Supreme Court, where in the world is Justice Clarence Thomas?
🇦🇫 The Taliban has initiated a rule in Afghanistan that requires women to be chaperoned in public.
Coronavirus Update: 😷


| | | | |
| --- | --- | --- | --- |
| | Bitcoin | $43,936.94 | |
| | | | |
| --- | --- | --- | --- |
| | Ethereum | $3,120.42 | |
| | | | |
| --- | --- | --- | --- |
| | Cardano | $1.13 | |
| | | | |
| --- | --- | --- | --- |
| | Dow | 34,707.94 | |
| | | | |
| --- | --- | --- | --- |
| | S&P | 4,520.16 | |
| | | | |
| --- | --- | --- | --- |
| | Nasdaq | 14,191.84 | |
*Stock data as of market close, cryptocurrency data as of 5:00am ET. .
Markets: Stocks moved higher on news the EU and US crafted a deal to move off of Russian oil. Also Bank of America triggered a "buy" signal yesterday because so many investors have moved into cash positions. A surge in cash means it's time to buy stocks according to BofA's indicators.


CONFORMING LOAN

Program

Rate

Change

APR

Change

30 year
4.42

%

0.28%

4.51%

0.29%

15 year
3.54

%

0.21%

3.68

%

0.22%


The Lead: Biden Strikes Oil Deal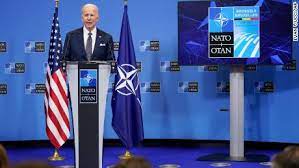 credit: cnn
The U.S. and European Union announced a deal to reduce the E.U.'s dependence on Russian oil for the next year and reduce dependence on oil at all in the future.
Why did the E.U. need the U.S. to help them figure this out? Dunno. The White House press release says that the U.S. will "maintain its regulatory environment with an emphasis on supporting this emergency energy security objective." So the U.S. will keep track of who Europe makes deals with to make sure that they are approved.
Food supply
President Biden warned that food shortages and price hikes are "going to be real" due to Russian sanctions and the war in Ukraine. Note: Spring is a good time to plant some food!
Meanwhile, NATO continues to take orders from Ukraine for more weaponry. President Zelensky asked for 1% of all planes, tanks, whathaveyou. "We cannot buy it," he said. So just hand it over. Western nations have been towing a fine line between sending help and being diplomatic. The line gets finer every day.


Now It's In Our Blood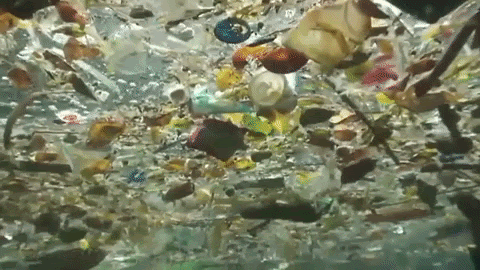 credit: giphy
Microplastics have been detected in human blood. Scientists say that they detected this in 80% of people they tested, which makes it likely that it's in you and me too.
Microplastics are tiny bits of plastics that break down from common household items and products. They were previously found in newborn baby poop, meaning that they can get into a fetus and now we know they get into adult people too.
This is not awesome. Microplastics can damage human cells and disrupt normal hormone function, leading to all manner of disease and birth defects. Scientists want to further this research by checking levels of exposure after, say, drinking from a plastic water bottle or using a plastic utensil.
And for all of our efforts to reduce single-use items, plastic production is set to double by 2040. Double!
"It is certainly reasonable to be concerned," the study's author told The Guardian.


Affordable Healthcare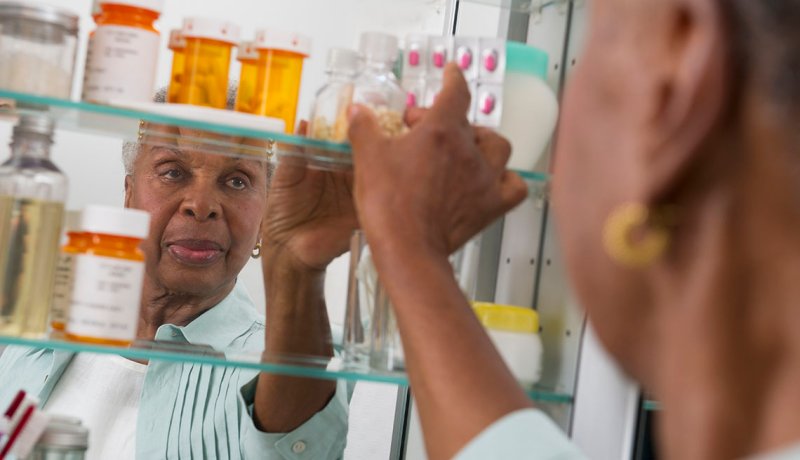 As we get older, we're more concerned about affordable healthcare, lower prescription costs, and protecting social security and medicare.
AARP advocates for you, and offers financial and job resources, fraud protection help, information on joining local volunteer groups, and much more.

Because AARP knows you have a lot of good years ahead.

AARP is a nonprofit, nonpartisan organization dedicated to empowering people to choose how they live as they age, it is important that more than half (at least 51%) of any discussion about the benefits of membership focuses on the social benefits rather than the commercial benefits.
Try the benefits for yourself! Go to aarp.org/morninginvest to join for just $12 for your first year with automatic renewal. You'll get a second membership for free, plus AARP the Magazine and a free gift!


Driver's Licenses Finally Go Digital… (in one state)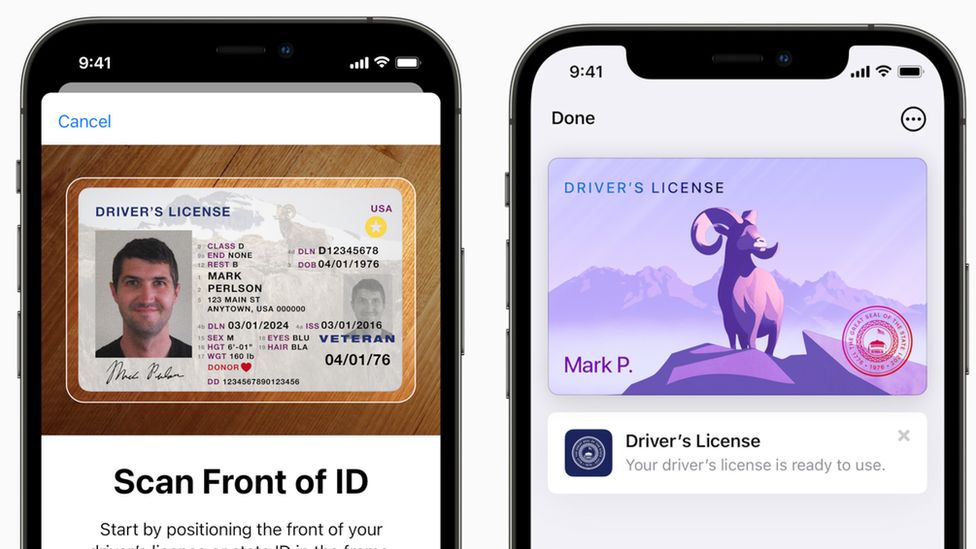 credit: bbc
Well it's about darn time. The first digital U.S. driver's license was launched in Arizona through Apple Wallet. This means that you can leave the card at home because the state is prepared to accept and authenticate a digital version.
Digital drivers licenses were announced by Apple last year but clearly, the company had to go through a hell hole of bureaucracy to make this happen in even one state, much less 50. Apple says that it hopes to roll this out next in Colorado, Hawaii, Mississippi, Ohio, Connecticut, Georgia, Iowa, Kentucky, Maryland, Oklahoma, Utah and the territory of Puerto Rico.
Not only will the police accept an Apple Wallet license, the TSA will too for domestic flights.
Is it safe? Well, it's about as safe as anything on the Internet can be, which is not very. The same can be said for carrying around a physical copy of your license, which is just as easily lost or stolen.


This Could Get Interesting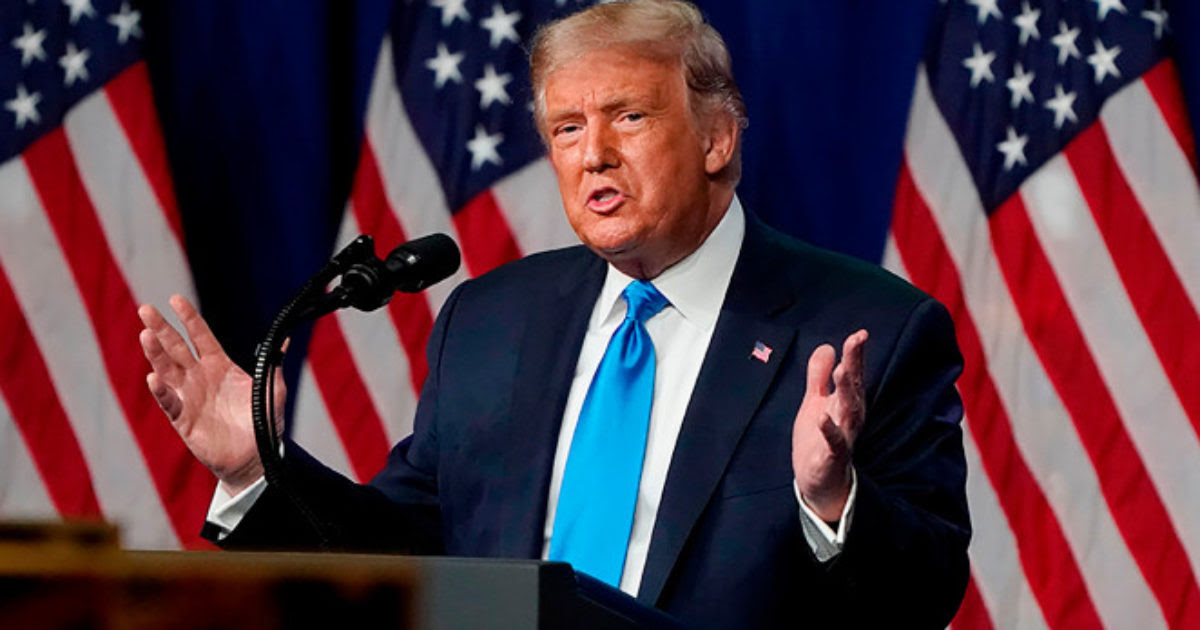 credit: getty
Former President Donald Trump has sued former Presidential candidate Hillary Clinton in a District Court in Florida for her role in tying his campaign to Russia.
Mainstream media headlines are laughing this off as a joke and a political move. Maybe. But there are interesting questions raised by this.
Why would the Trump camp work so hard not to participate in the Mueller federal investigation around Russian involvement but then open himself up to discovery in a lawsuit? Knowing that truth is an absolute defense, why would he seek to disprove the Steele dossier if it would open himself up to any modicum of truth?
Named defendants include Christopher Steele, Debbie Wasserman Schultz, former head of the Democratic National Committee, and other Democratic strategists. It is not likely that the defendants collaborate in their legal defense but instead all retain their own counsel and their own defense strategy. This in-fighting will inevitably lead to interesting counterarguments if the case is allowed to proceed and we should watch for them.
The case may move forward and it may not. The former President says his damages are in excess of $24 million.


News By The Numbers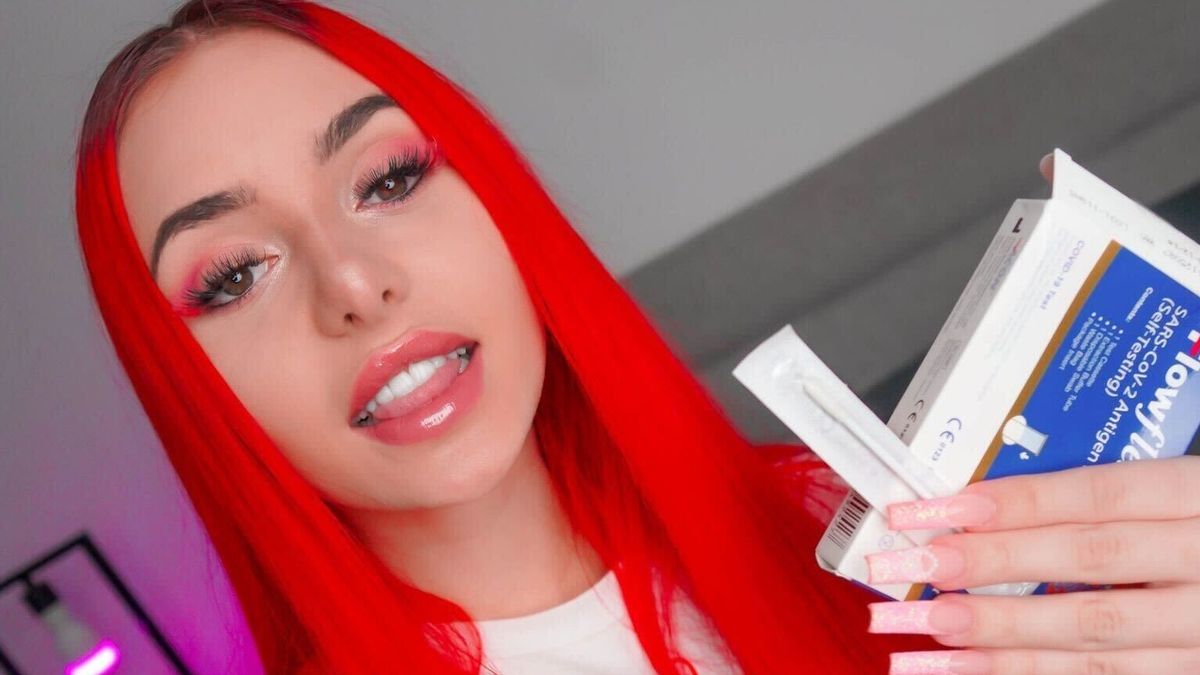 £100,000. That is how much money an adult performer has made online for the sultry act of taking Covid tests on camera. WTF?
$6 billion. That is the value of Russian assets that have been frozen in Switzerland. So much for neutrality.
$641,000. That is how much the school district in Niagara Falls is spending to lease high-tech weapons screening systems in three public schools.


What's Trending?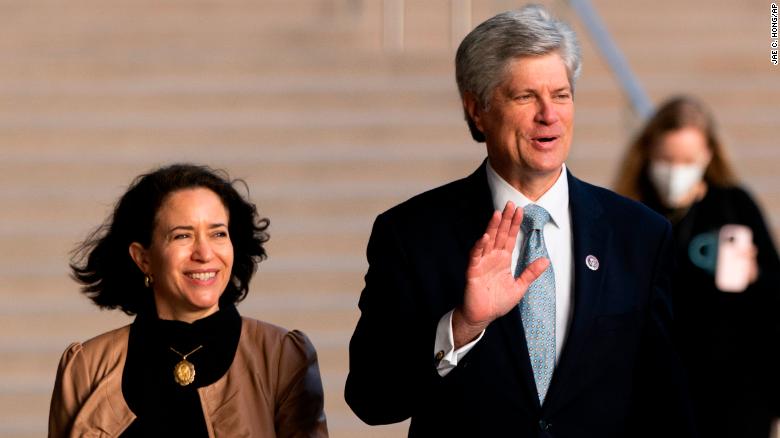 credit: cnn
Jeff Fortenberry is trending. He is a Representative from Nebraska who was convicted of lying to authorities about an illegal campaign contribution in the amount of $30,000. He is currently seeking re-election. He could face 5 years in prison when sentenced in June.
Ginni Thomas is trending. She is the wife of Supreme Court Justice Clarence Thomas. Texts between her and former White House chief of staff Mark Meadows were released showing that she was urging Meadows to press on with overturning the results of the 2020 Presidential election in favor of former President Trump. These texts were turned over to the January 6 committee by Meadows.
#AtlantaFX is trending because the hit show starring Donald Glover has returned for its long-awaited third season. It was off the air for four years due to scheduling conflicts due to Covid.
Venus Williams and Serena Williams are both trending after it was announced that they will present at The Oscars.
Male contraceptive pill is trending. New research shows that a birth control pill for men was effective 99% of the time in mice and human trials could start in 2022. This is a non-hormonal pill, unlike the hormonal pills for men that are currently undergoing trials. The hormonal male pill has possible side effects including weight gain, depression and increased cholesterol so scientists are looking for a non-hormonal option. Female hormonal birth control has MANY side effects but there is no non-hormonal pill option. WHAT!?


Today's Live Show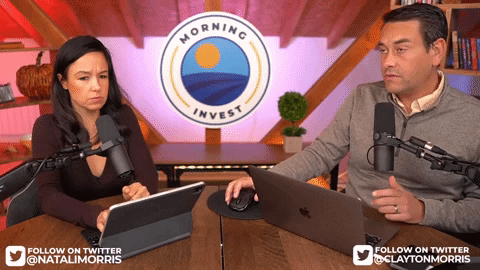 JOIN US TODAY AT 9AM EASTERN TIME
Join us on today's live morning show. Today we're looking at President Biden's visit to Poland as Ukrainian President Zelensky just asked for more NATO tanks and aircraft. Biden also warning Americans of coming foodshortages thanks to the war in Ukraine. We're also looking at why American soldiers are fighting battles in Ukraine and posting their videos on social media. All of that and more on today's show. Click here to RSVP and I'll see you at 9 AM Eastern.


Share The Love
Become a friend of Morning Invest by sharing this newsletter with someone you love.
When you do, we don't just give you a pat on the back and say, "Well done old sport." We give you actual rewards that'll make everyone jealous.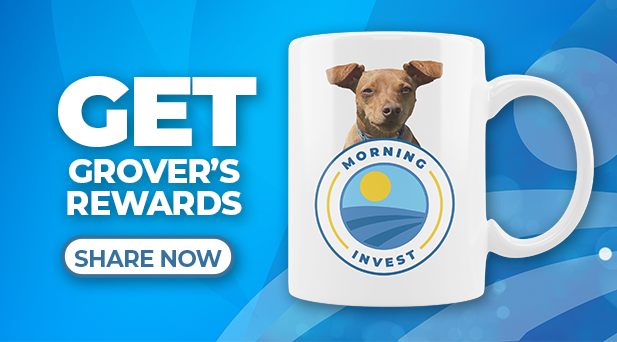 Or copy & paste your referral link to others: