| TOGETHER WITH | |
| --- | --- |
Happy Tuesday. This map shows the most popular ice cream truck order by state. What's wrong with you, New York?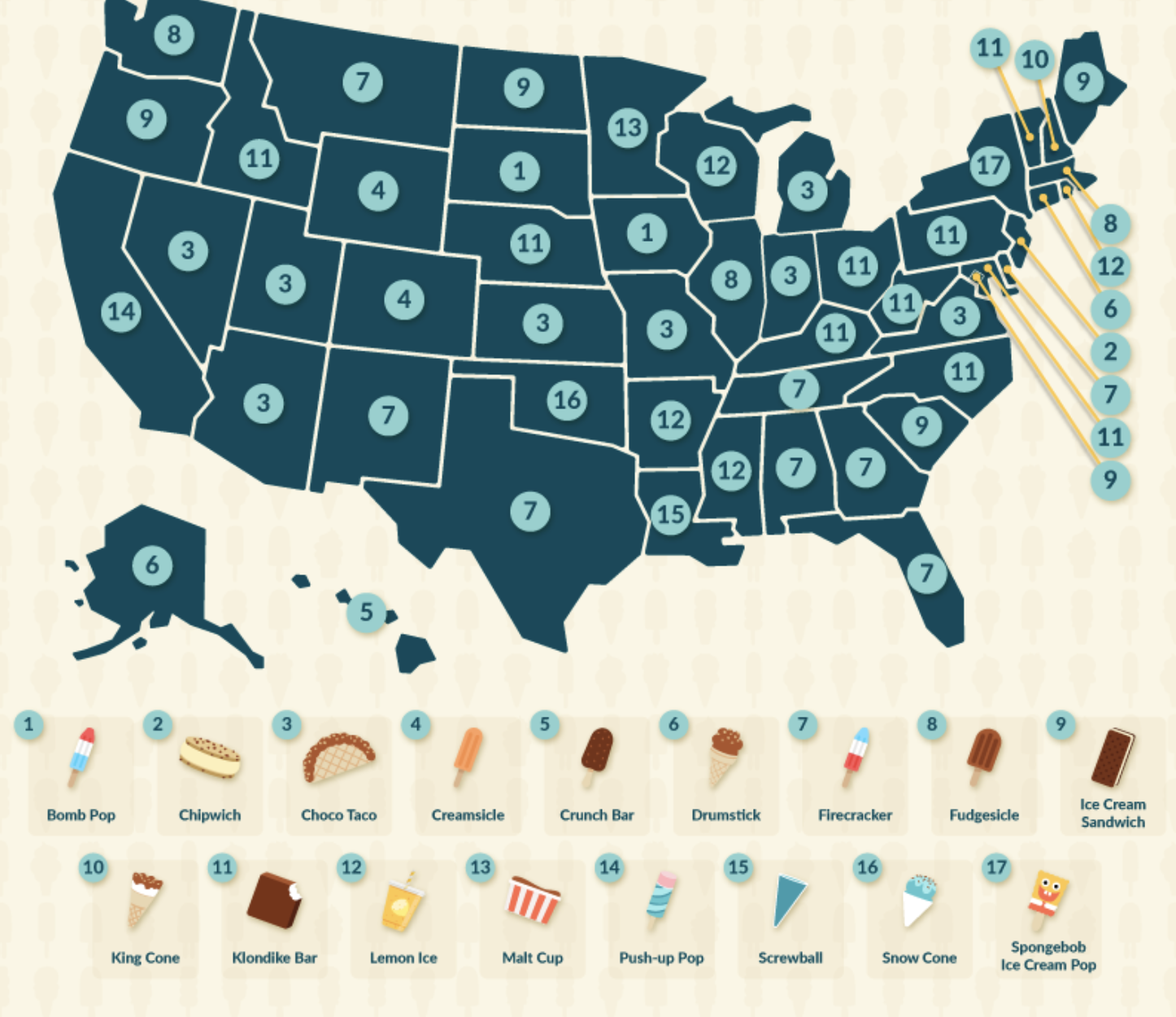 credit: b100quadcities.com
In Case You Missed It.
😂 A New York City principal tried to end the school year a week early and was busted for it.
📦 Amazon Prime Day ends today and drivers are resorting to pee bottles to fulfill your precious orders. You're welcome!
😀 A new study shows that atheists are just as happy as monotheists.
😇 "Angel shot" is the drink you should order to let the bartender know that you are in trouble. We learned that from this article about a bartender who helped patrons fend off a creep.
👩🏻‍🦱 It seems 70s hair is in style for the summer. Break out your blow dryer!
Coronavirus Update: 😷 Total confirmed global cases as of 2:15 p.m. ET on Monday: 178,602,416 — Total deaths: 3,868,228 — Total vaccine doses administered: 2,636,767,933
| | | | |
| --- | --- | --- | --- |
| | Bitcoin | $32,560.21 | |
| | | | |
| --- | --- | --- | --- |
| | Ethereum | $1,920.18 | |
| | | | |
| --- | --- | --- | --- |
| | Cardano | $1.17 | |
| | | | |
| --- | --- | --- | --- |
| | Dow | 33,876.97 | |
| | | | |
| --- | --- | --- | --- |
| | S&P | 4,224.79 | |
| | | | |
| --- | --- | --- | --- |
| | Nasdaq | 14,141.48 | |
*Stock data as of market close, cryptocurrency data as of 5:00am ET.
Markets: The markets rebounded higher on news that maybe inflation won't last long after all. The Dow rose 1.8% as shares of everything from banks to manufacturers moved higher. Meanwhile, crypto markets plunged over news that China is banning Bitcoin mining. Most analysts agree this is ultimately good for Bitcoin and the environment as mining will move to more sustainable jurisdictions.
Economy: Fed Chairman Jerome Powell said in prepared congressional testimony that job growth should pick up in coming months and temporary inflation pressures should ease.
CONFORMING LOAN

Program

Rate

Change

APR

Change

30 year
2.76

%

0.01%

2.82%

0.01%

15 year
2.14

%

0.02%

2.24

%

0.02%
The Lead: No More Mooching Off Of Players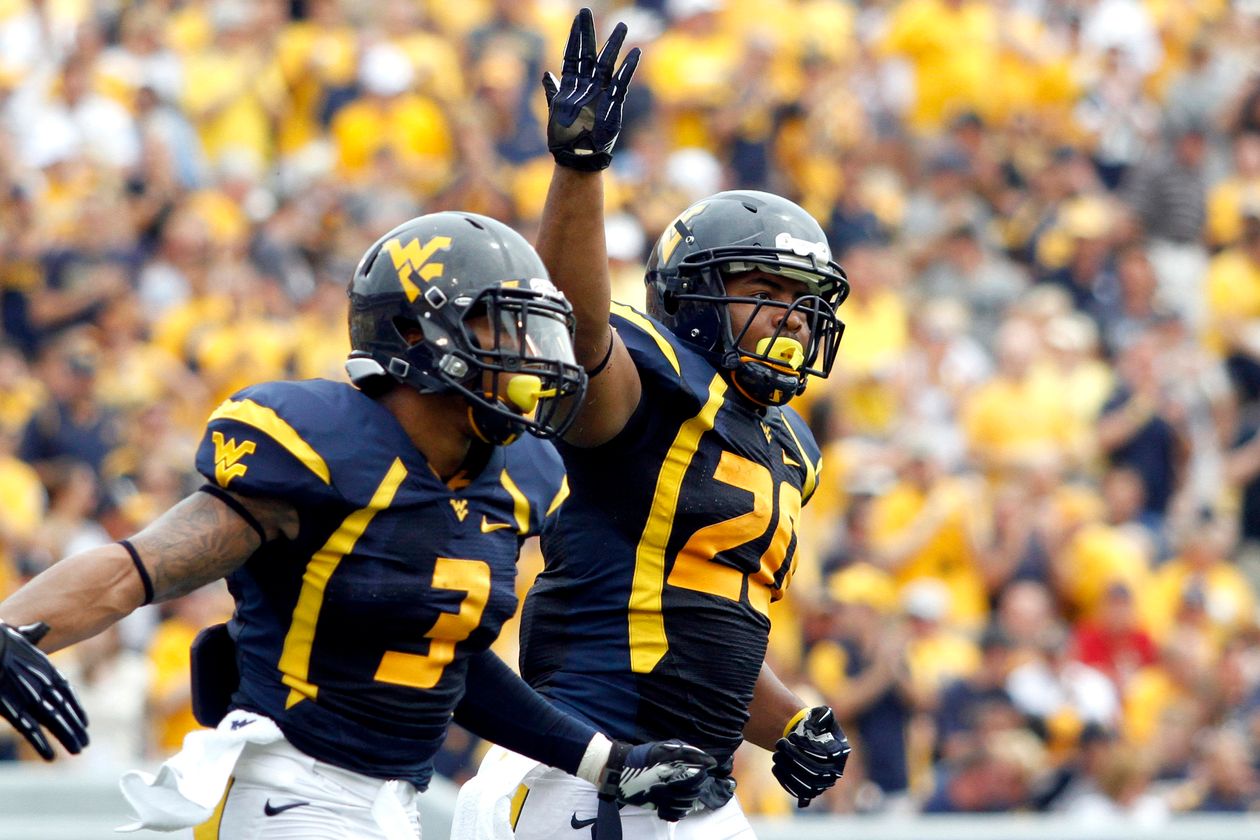 credit: getty
The Supreme Court ruled unanimously against the NCAA on Monday and this will have major implications for collegiate sports.
The NCAA sets rules for college sports. It has had long-standing rules that athletes cannot be compensated in any way, including with education. Some athletes challenged the rules, arguing that the organization did not have the right to keep them from receiving education-related compensation in exchange for their competition and the Supreme Court agreed.
The deets
This does not mean that athletes can be paid by the schools or accept money for other services. They are currently barred from accepting brand deals or being paid to give athletic classes but this could soon change. Justice Kavanaugh noted that there are "serious questions whether the NCAA's remaining compensation rules can pass muster under ordinary" antitrust laws.
In fact, one of the plaintiffs in the Supreme Court case has a separate case in a U.S. district court challenging the restriction on brand deals. This ruling could indeed affect that case and blow up all of the NCAA rules about compensation.
Consider that the NCAA makes millions of dollars on collegiate sports and players risk their bodies to play for the organization with no ability to share in that profit. It is high time someone called foul!
Sponsor: Grammarly
When it comes to saving time and working more efficiently, it's the little things that start adding up and hogging time in your day. Grammarly Premium gives real-time suggestions on your writing, so you can get to the next item on your list in record time.
Here's what you get:
Clarity Suggestions: Grammarly Premium helps you get your message across quickly, without repeated or unnecessary words.
Vocabulary Suggestions: No more searching for synonyms. Grammarly Premium offers suggestions to replace overused words and phrases.
Integrations: I use Grammarly right inside Gmail and Microsoft's Outlook
Get 20% off Grammarly Premium by signing up at Grammarly.com/INVEST
Your Rent Is On Us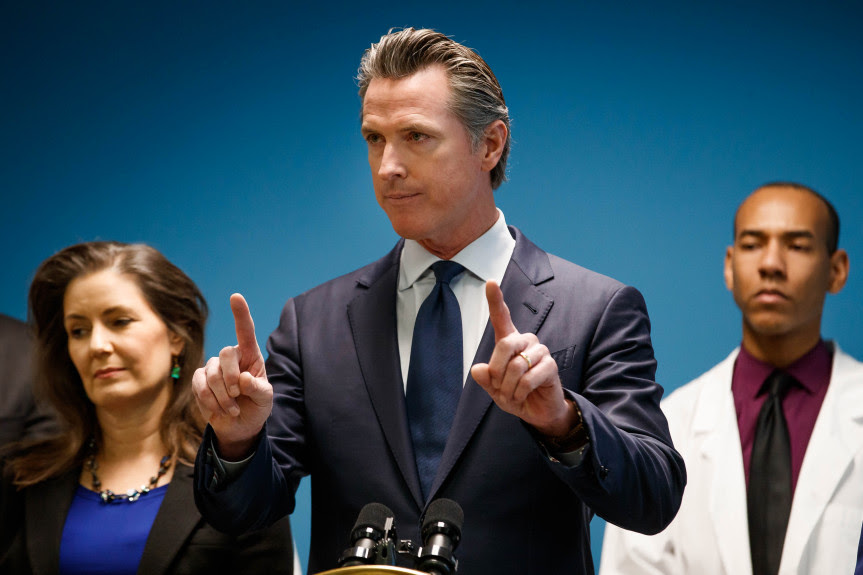 credit: ap
As California considers extending the ban on evictions, Governor Gavin Newsom says that the state will pay off all the past-due rent for non-paying tenants so that landlords do not have to foot the bill.
The federal eviction ban ends on June 30 but California does not want to enforce evictions on July 1. The state will use the $5.2 billion it received from various federal aid packages to pay off residents' back-rent. Experts say that this will be more than enough to cover it.
But it will not be fast. The Housing Department received $490 million in requests for rental assistance but has only paid out $32 million as of May 31.
Landlords had been complaining that the eviction ban put an undue burden on them to pay property taxes and care for tenant needs while receiving no income. They point to the strong recovery in California as proof that this is no longer necessary. California had its big grand opening celebration, after all.
The state has not released a new timeframe for the eviction ban.
I Blame The Pandemic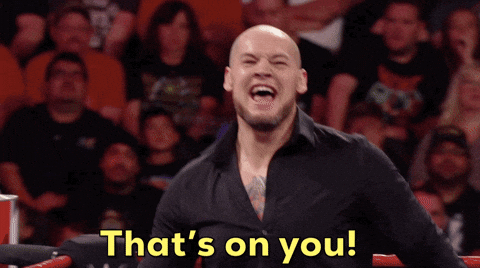 credit: giphy
A new study shows that the pandemic was good for stressful marriages because it gave couples a scapegoat.
Researchers call this a "tendency to blame the stressor." In this instance, the stressor was Covid. Couples who might otherwise blame themselves or one another for their discontent found that they were all too happy to blame Covid instead and that created peace in households that might not otherwise be peaceful.
Researchers surveyed couples during the first Covid wave and then again seven months later during the second.
"We thought that maybe people's tendency to blame the pandemic would weaken, and you wouldn't see these beneficial effects," the lead researcher said. Quite the opposite happened. People were just as happy to blame the pandemic for their problems in November as they were in April.
Never underestimate the power of a good scapegoat!
News By The Numbers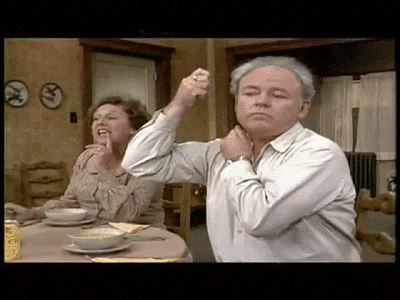 credit: giphy
19%. That is how much the risk of death increases for men who are unhappy in their marriages, according to a new study. That is on par with smoking and failure to exercise.
25%. That is how many cannabis customers prefer edibles, down from 36% last year, according to a new study in Canada. Apparently acceptance of legalization is up and interest in edibles is down.
$999,985,855.94. That was the balance that a woman discovered in her checking account when she went to withdraw $20 from an ATM. She tried to reach out to Chase to correct the error but could not reach anyone on the phone. Talk about Bank Error in Your Favor!
3,000. That is how many people flocked to a South African town to dig for diamonds. Officials say that they are not diamonds. They are quartz crystals.
From The Trump Files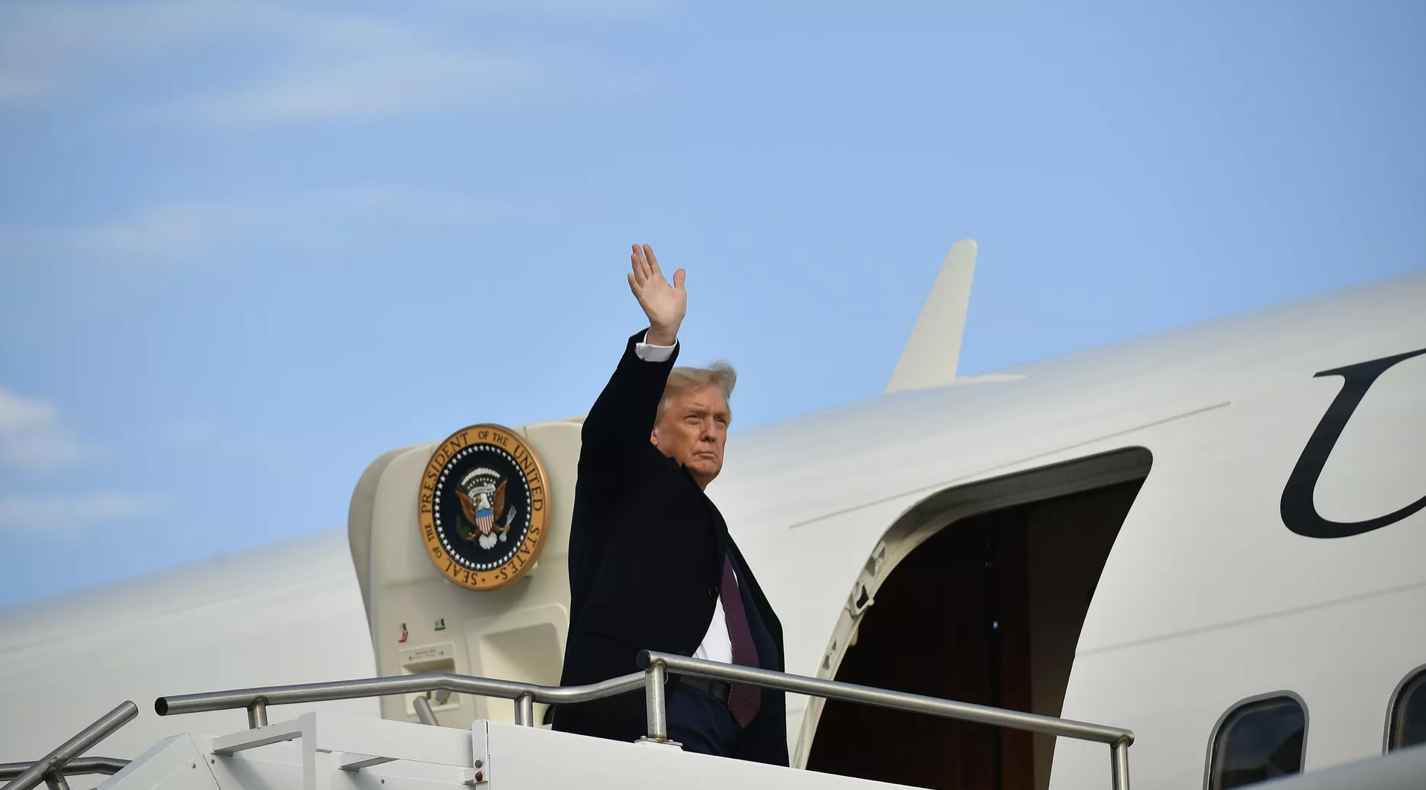 credit: getty
Here are two stories of note about former President Trump.
The Trump Organization has sued New York City for terminating real estate contracts. The city had contracts with the organization to operate the Central Park Carousel, an ice rink and a golf course in the Bronx. Following the January 6 Capitol riots, Major Bill de Blasio canceled the contracts, citing a clause that allowed cancelation in the event of criminal activity.
But the Trump Organization was not found guilty of criminal activity by a court. The Mayor himself deemed that the President's role in the riots was criminal but he is not the law, nor is he a judge. The Organization filed a suit against the city on Monday claiming that the city does not have the right to terminate contracts on this basis and that the Mayor's actions were "politically motivated" and "have no legal merit." The organization lost $17 million per year when these contracts were terminated.
This move was problematic from the start. You can disapprove of someone's actions but you cannot declare that they are criminal on your own. Imagine if other businesses started doing this! That is why we have courts. Litigation over this matter was inevitable.
Separately, a federal judge ruled that former President Trump cannot be sued over the violent clearing out of the peaceful protesters in Washington, D.C. last summer. Recall that police used teargas and force to remove protestors so that the President could pose with a bible in front of a church. A Black Lives Matter group had named President Trump as a defendant but a judge dismissed all federal defendants, including then-Attorney General William Barr. The judge said that the plaintiffs can continue to sue local officers for their role.
Out Of The Pocket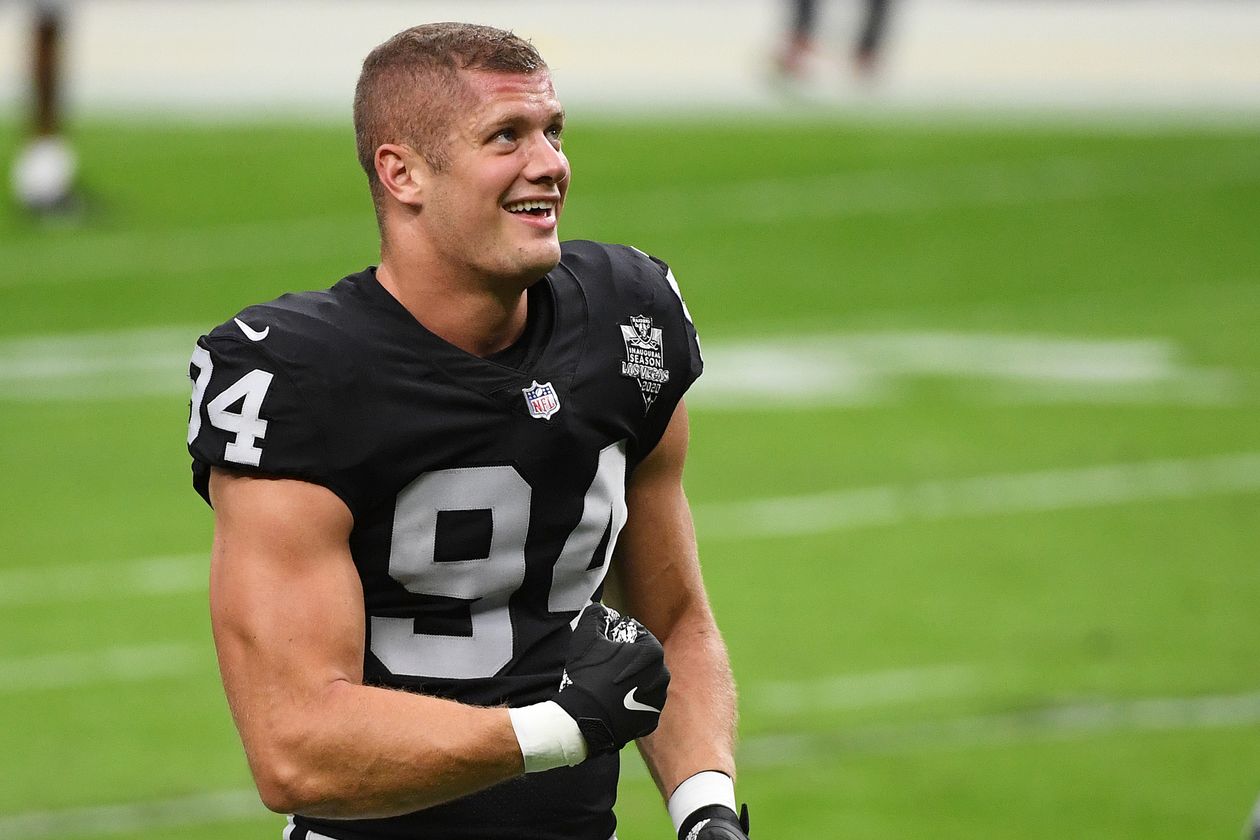 credit: getty
Las Vegas Raiders defensive end Carl Nassib became the first active player to admit that he is gay in an Instagram post on Monday.
In 2014, the Rams drafted Michael Sam, an openly gay player but he never played in a regular-season game. Ryan Russell, a player for the Dallas Cowboys and the Buccaneers, came out as bisexual after his playing days were over. Nassib is an active roster defensive end for the Raiders, making him the first currently-playing gay NFL athlete.
In his video, he says that he hopes "that one day, videos like this and the whole coming-out process are just not necessary" but he released his because "representation and visibility are so important." He will also donate $100,000 to The Trevor Project, a crisis intervention and suicide prevention service for LGBTQ+ people.
Nassib has the support of NFL commissioner Roger Goodell and the Raiders. And these newsletter writers too! Honestly, as an East Bay Area native, the most offensive part of this story is the idea of the Las Vegas Raiders.
Today's Live Show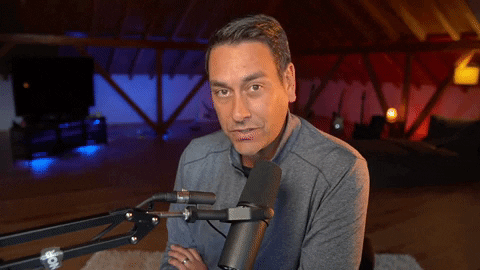 WHY BITCOIN, ETHEREUM AND DODGECOIN ARE ALL COLLAPSING
Join us on today's live morning show. We'll be analyzing why the crypto markets are collapsing and how you can protect yourself. We're also looking at how Democrats are sellout the infrastructure package to Wall Street. Click here to RSVP and I'll see you at 8:45 AM Eastern.
Share The Love
Become a friend of Morning Invest by sharing this newsletter with someone you love.
When you do give you actual rewards that'll make everyone jealous.