| TOGETHER WITH | |
| --- | --- |
Happy Freaky Friday! My son built a cardboard Star Wars Mandolorian costume for Halloween. It's pretty darn impressive for a 10-year-old. Or a 43-year-old.
In Case You Missed It.

Happy Halloween! If you're feeling sad about having a muted holiday, enjoy the fun augmented reality games on Google's homepage. Type in Halloween to the search bar to summon up a 3D ghost!
Businesses are boarding up in anticipation of possible civil unrest after the results of next week's Presidential election.
New Zealand has voted to legalize euthanasia for people with a terminal illness. The law passed with 65% approval in the country.
Apple One launches today. This is the bundle of iCloud storage, Apple Music, Apple TV Plus, Apple News Plus, Apple Arcade, and Fitness Plus all for a much lower bundled price. The Fitness programs are not ready at launch though. That will come by the end of the year.
Coronavirus Update:
Total confirmed U.S. cases as of 10 p.m. 8,943,577 — Total deaths: 228,636 — Total recoveries: 3,554,336
USA Today finds that one American dies from Covid every 107 seconds and one is diagnosed with Covid every 1.2 seconds.
Go here for an informative illustration of how Covid can spread, even in small family gatherings.
In Today's Newsletter:
The U.S. economy sets a record
Jon Stewart returns
The fastest-growing U.S. voting bloc will surprise you
Lead Story: The U.S. Economy

credit: reuters
The US economy grew 7.4% in the third quarter, recovering nearly two-thirds of what has been lost during the pandemic.
This seems unbelievable given the recent weeks of stock market dumping but Q3 ended at the end of September and a lot has happened since then. This data shows that by the end of the summer, things were slowly recovering but Q4 is about to be a doozy with rising infections, new closures, and a bang-up Presidential Election so take this data with a grain of salt.
Still, the increase in gross domestic product, a measurement of demand for goods and services, was a record jump from Q2. The biggest since these metrics began in 1947. Despite this increase, the economy is still expected to be far smaller at the end of 2020 than it was at the beginning.
CONFIRMING LOAN

Program

Rate

Change

APR

Change

30 year

2.86%

0.17%

2.92%

0.18%

15 year
2.59

%

0.16%

2.68

%

0.18%
Education: The Children Are Left Behind
credit: getty
The pandemic will have lasting consequences on this generation of school children. We knew this but a new study from UNESCO, UNICEF and the World Bank makes it even more clear than ever.
Some shocking results show that low-income countries have suffered the worst with school closures, with students missing four months of learning in poorer countries versus only 6 weeks in higher-income countries. Half of the low-income countries said that they could not afford appropriate safety measures to re-open schools such as handwashing facilities, protective gear, and temperature checks. Only 5% of higher-income country schools reported this problem.
Of the students who can't return to school right now, 84% of them are in low-income countries. Before the pandemic, UNESCO says that 250 million children were out of school, which seems really high! That number is expected to go up by a full 10% due to the pandemic.
Sponsor: Get Free $1,600 with Webull

Right now until October 31st, Webull is giving away 3 free stocks valued up to $1,600. Why not get some free money? Right now you can get THREE free stocks valued up to $1,600 just for opening an account with Webull. And you have to check out Webull's new desktop app too! Seriously it's awesome.
You'll get up to $1,600 in stocks just for opening a free trading account with Webull and depositing $100 into the account to activate it. Simply click here and start an account. Even if you never do anything else with the account you still get that free money.
With Webull you can invest in thousands of companies using their trading tools and analytics to create your own financial portfolio. And the best part is $0 commissions and no deposit minimums. I remember when I used to pay $6 per trade with some other companies. Not any more thanks to Webull.
Sign up today and get your free stocks. Thanks, Webull.
Not Throwing Away Their Shot To Vote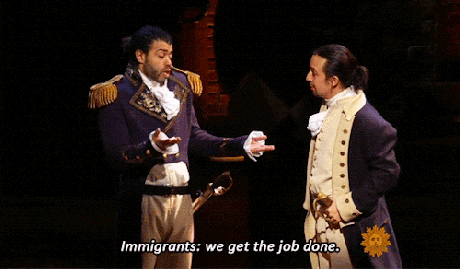 credit: giphy
The line in the play Hamilton that gets the most applause is when Marquis de Lafayette and Alexander Hamilton high five while singing, "Immigrants, we get the job done."
That is definitely the case at the polls this year. Newly-naturalized US citizens who were foreign-born are voting in droves, becoming the fastest-growing group of voters in the country. In fact, since 2000, the size of this group has doubled.
These are people that were born as citizens of another country and have completed all of the legal requirements to become Americans. Many of them will be casting their votes this year for the very first time. They definitely deserve that "I Voted" sticker!
Can I Put This In Recycling?
credit: getty
Did you know you can recycle a cruise ship? That is exactly what cruise line companies are doing with ships that have been retired due to the pandemic.
There is a shipyard in Turkey specializing in breaking down cargo ships, tankers, research vessels, and now party cruise ships. They auction off the piano bars and Murphy beds and all the other chattel that goes into a cruise ship and then take it apart bit-by-bit.
And apparently, this is good business! If Carnaval sells off just the steel that makes up one ship, it could make over $4 million!
News By The Numbers
credit: buildingdetroit.org
$1,000. That is the starting bid for a house in Detroit. The city is trying to unload abandoned homes to people willing to patch them back to life. There are 504 of them currently for sale.
$1 million. That is how much in stolen goods from Home Depot that a man in Colorado was caught with. He had been selling them out of his garage.
16%. That is how much UPS's revenue increased in Q3 due to increased package ordering during the pandemic. Profit margins are smaller however, as the company had to hire so many people and delivery costs are higher.
Jon Stewart Returns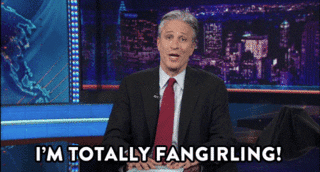 credit: giphy
Apple snagged Jon Stewart to headline a new show on its streaming service, and we for one are ready to welcome him back to the airwaves!
Stewart is a comedian and creator of The Daily Show on Comedy Central host with 20 Emmy's under his belt. His still-untitled show will be a current affairs series, but most likely not a daily one. He will also produce shows for the network as well as a companion podcast.
We sure have missed his voice this political season but we will have to wait until next year for something to actually watch.
Share The Love
Become a friend of Morning Invest by sharing this newsletter with someone you love.
When you do, we don't just give you a pat on the back and say, "Well done old sport." We give you actual rewards that'll make everyone jealous.
Hit the button below to learn more and access your Reward Dashboard.