| TOGETHER WITH | |
| --- | --- |

Happy Monday!  If you're in the U.S., take down your bird feeders and birdbaths! Over 30 million cases of bird flu have been detected in birds in 31 states, so maybe it's time to switch over to bird watching. From afar.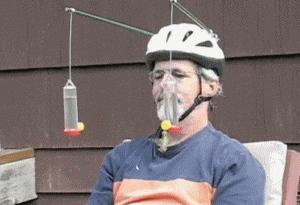 credit: giphy
In Case You Missed It. 
🐥 Twitter is nearing a deal to sell itself to Elon Musk.
🇺🇦 A Ukrainian millionaire told Kyiv's military to bomb his new mansion after a security camera revealed Russians were using it as a base. They did.
🎢 Disney Parks are offering character hugs and interactions again now that Covid is… still here. And the park's mask mandate is… not.
💸 The U.S. is sending another $1.3 million in security and economic aid to Ukraine. President Biden will likely ask for more this week. That's on top of the $1.3 billion sent last week and the $10.5 billion in weapons approved a few weeks ago. If you're keeping track.
🇫🇷 French President Emmanuel Macron secured the win in the country's presidential election Sunday. Macron defeated far-right rival Marine Le Pen to secure his second term as president of the country. This is only the third time a French president has won reelection.
🏛 The U.S. Supreme Court ruled that residents of Puerto Rico and other U.S. territories are not entitled to some federal disability aid because they don't have to pay some taxes. But do they get the option to pay the taxes if they want the aid tho???
🇺🇸 Senator Orrin Hatch, the longest-serving Republican senator in U.S. history, died at age 88.
🚨 Senator Elizabeth Warren says Joe Biden is running for president again in 2024 and that she'll support him.
Coronavirus Update: 😷
A health care worker now holds the record for the shortest gap between Covid infections. Uh… yay? She came down with the Delta variant and caught Omicron 20 days later. She is fully vaccinated and boosted.
The WHO is giving a strong recommend to Pfizer's oral antiviral Covid fighter Paxlovid for high-risk patients, and it wants Pfizer and all of us to do a better job getting the drug to low- and middle-income countries. The organization also revised its guidelines for remdesivir, recommending the drug for mild to moderate cases for people at high risk of hospitalization.
Switzerland will lift all Covid restrictions on travelers coming into the country starting May 2.


| | | | |
| --- | --- | --- | --- |
| | Bitcoin | $38,540.56 | |
| | | | |
| --- | --- | --- | --- |
| | Ethereum | $2,824.98 | |
| | | | |
| --- | --- | --- | --- |
| | Cardano | $0.8341 | |
| | | | |
| --- | --- | --- | --- |
| | Dow | 33,811.40 | |
| | | | |
| --- | --- | --- | --- |
| | S&P | 4,271.78 | |
| | | | |
| --- | --- | --- | --- |
| | Nasdaq | 12,839.29 | |
*Stock data as of market close, cryptocurrency data as of 5:00am ET.


CONFORMING LOAN

Program

Rate

Change

APR

Change

30 year
5.10

%

 

0.11%

5.19%

 

0.12%

15 year

4.28%

 0.10%

4.47%

 0.13%


The Lead: Russia's Foreign Debt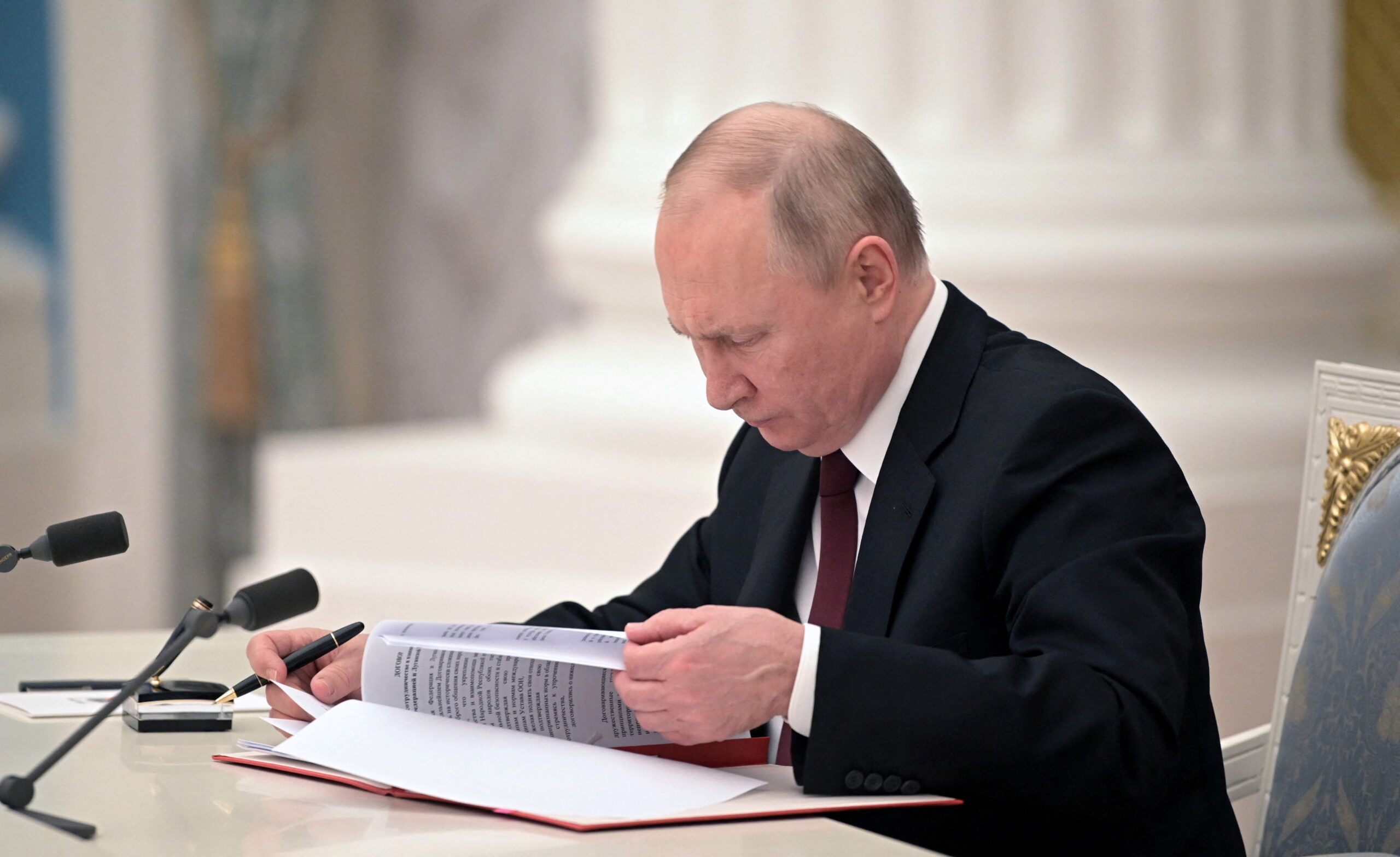 credit: getty
Russia is about to default on its foreign debt for the first time since 1918.
Foreign debt is only about 17% of Russia's GDP. Nothing compared to countries like France, Germany, and the U.S., where the ratio of foreign debt to GDP is over 100%. But even though Russia's impending default isn't as big a deal as it could be, it's still a deal.
Why This is Happening Now
The foreign bonds Russia DOES have need to be paid back in U.S. dollars, which is an issue right now. Russian accounts in international banks are in the freezer because of Putin's invasion of Ukraine, so those dollars can't be used.
On April 4, Russia said, well, okay, then, and tried to make its $650 million bond payment in rubles. That did not fly.
What Next?
The country has a 30-day grace period to make the payment in dollars, but that's over in early May. The war is raging and sanctions are too, so it doesn't look like those dollars are coming.
No one is sure how this will end, but according to NPR's Wailin Wong, "Russia's finance minister told local media the country would take legal action if Western countries forced it into default. He didn't really offer more details, but sovereign debt experts are bracing themselves for a long, messy showdown in the courts."
Also: when humans default on debt, it means they're going to have a hard time getting loans again. This happens with countries, too. Even the countries that are on Putin's side might not want to take a risk like that.
17% of GDP isn't much, but it will hurt if it goes away.


Desantis Rising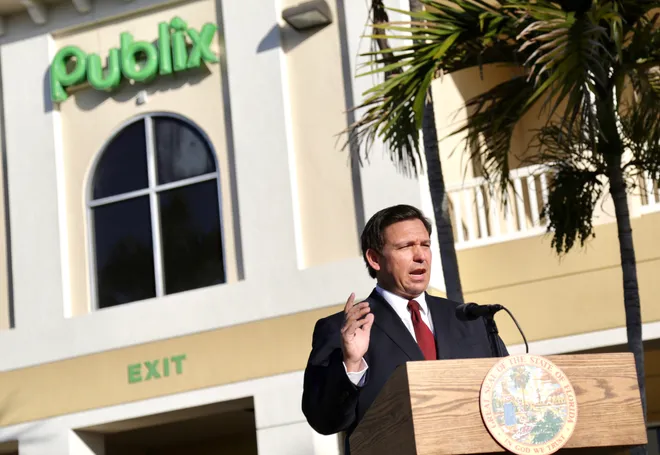 credit: ap
Florida Governor Ron DeSantis is playing hard for a potential presidential run in 2024.
The New, 'Improved" DeSantis Congressional Map
DeSantis has pulled off the trick of privilege by writing his own Republican story. He drew nice, cherry red lines around the state, redistricting it to Republican perfection. According to FiveThirtyEight, DeSantis's new map will add four new Republicans to the U.S. House of Representatives.
More details from FiveThirtyEight: "This is about as big of a Republican bias that Florida's congressional map could have — and darn close to the most egregiously partisan map in the country. The map has an efficiency gap of R+20, which means Republicans would be expected to win 20 percent more seats under this map than under a hypothetical, perfectly fair map. Because Florida has 28 congressional seats, that translates to a 5.7-seat Republican bias — right on Texas's heels for the "honor" of having the biggest bias of any state."
Disney Retaliation
While politicians were protesting the bloody red DeSantis map, the rest of the legislature went ahead with a vote to take away Disney's right to operate as an independent government, because the Big Mouse supports gay peo– WAIT, WHAT?!?! Disney is an independent government?!?!
As weird/scary as it is, Disney has been running its own special purpose district, Reedy Creek, since 1967, and any changes will have big financial implications for everyone in that area. Voters don't like financial implications, but Orlando is one of the few blue spots left in the state, so that probably won't make much of a difference.
And DeSantis (who signed the bill Friday) now has a big move against the wacko lefty libs at Disney to stick in his cap.
DeSantis 2024 is coming.


Sponsor: IPVanish
What you do on the internet is NO ONE ELSE'S business (unless you're breaking the law, and my readers wouldn't do that) and IPVanish helps you remain anonymous and secure on the internet.
IPVanish is a virtual private network – a VPN for short. A VPN is a super important tool that helps you safely browse the internet.
You can use a VPN on your computers, tablets, phones… even things like your Firestick when you're streaming media. When you use a VPN, all your data is encrypted… what you're reading, what you're searching, what you're watching… whatever it is you're doing.
Here's everything you get with IPVanish
Anonymous IP addresses – this means your personal IP address can't be tracked by anyone on the web.
Circumvent any online censorship – IPVanish has more than 1,500 servers in 70+ locations
24×7 support – email them, chat with them… even call them. They're there to help
Readers of our newsletter are going to get 65% off the price right now. That's just $3.49 for the first month or $27.99 for the year. Grab your discount by visiting IPVanish.com/morninginvest today!


Dancing On Pointe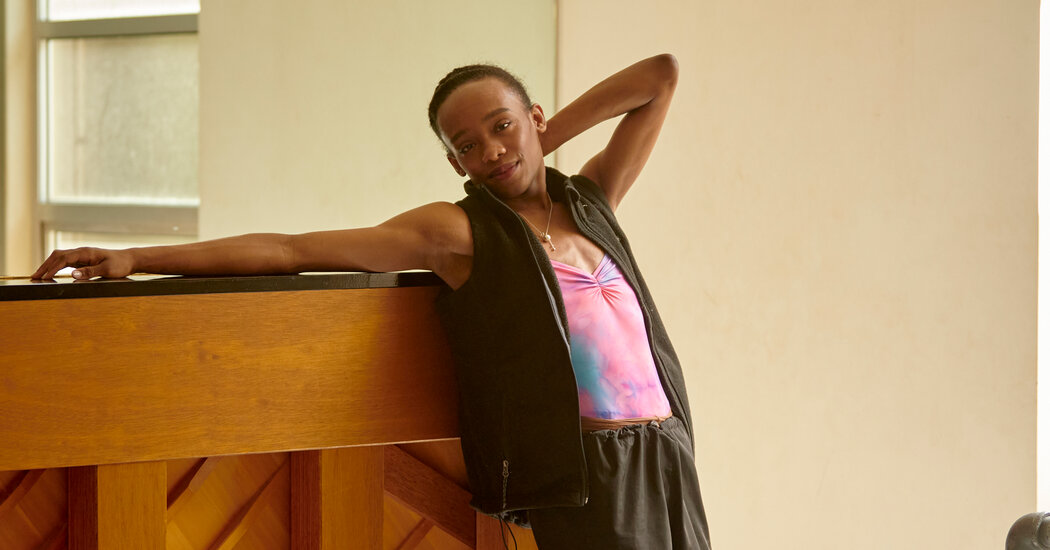 credit: tweet247
Ashton Edwards is one of a new crop of dancers tearing down the ballet binary.
Edwards was assigned male at birth but always "wanted to be one of those beautiful, ethereal people on pointe." They went through a lifetime of no, of being denied pointe shoes because women have traditionally been the exclusive pointe dancers. But this month, the nonbinary ballet dancer will join the other ensemble swans in the Pacific Northwest Ballet's production of 'Swan Lake.'
Ballet was dominated by men when it first started, but it quickly became one of the most binary forms of art around, where pointe shoes and being lifted were strictly female roles. A new generation of nonconforming artists is changing that, which means everyone gets to benefit.
I just hope they take care of their feet because whatever your birth, pointe shoes can do permanent damage!


News By The Numbers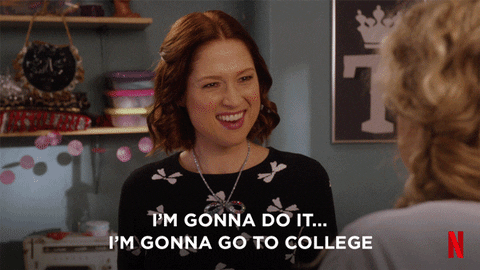 credit: giphy
$13 billion. That is how much Blackstone paid for campus-housing owner American Campus Communities. Students are going back and rents are high, so $$$.
200,000. That is how many subscribers Netflix lost in the first quarter. That's the first subscriber loss in more than a decade and they think it could continue. Get ready for a cheaper Netflix with ads!
$188 billion. That is Jeff Bezos' estimated net worth. The U.S. Congress is currently considering a $10 billion bailout for his space company.


Today's Live Redacted Show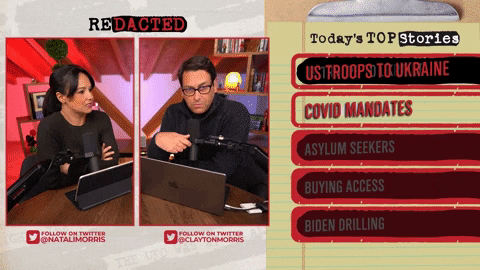 JOIN US TODAY AT 4PM EASTERN TIME
Join us on today's live show at 4PM.  Today we're looking at President Biden running for office again in 2024, Elon Musk buying Twitter, and how many things Blackstone owns. All of that and more on today's show. Click here to RSVP and I'll see you at 4 PM Eastern.


Time-Restricted Eating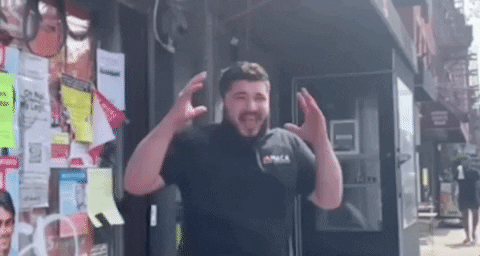 credit: giphy
Science just busted another dieting myth.
New research from China shows that time-restricted eating does not, in fact, help you lose weight. This weight-loss method involves fasting for some of the day and eating only during a certain window of time.
In the study, two groups of participants were given the same daily calorie restrictions, but one group only ate between 8am and 4pm. After a year, both groups lost between 14 and 18 pounds. The time-restricted group had no notable differences from the other group, except they missed out on cocktail hour.
It should be noted: time restrictions could be a good method for keeping that calorie count down, if that's what you're going for. Dr. David Katz, a specialist in preventive and lifestyle medicine and nutrition, told CNN: "Restricting time instead of calories does not contribute metabolic magic; rather, it is a form of discipline that helps to control calories."
Past studies found that time restriction worked, but those were conducted in mice or in short human trials.
So, put that cream back in your coffee and eat dinner again! As a recent Intuitive Eating disciple, I just want everyone (including myself) to let the guilt go, trust yourselves and your bodies, and do what feels good.


What's Trending?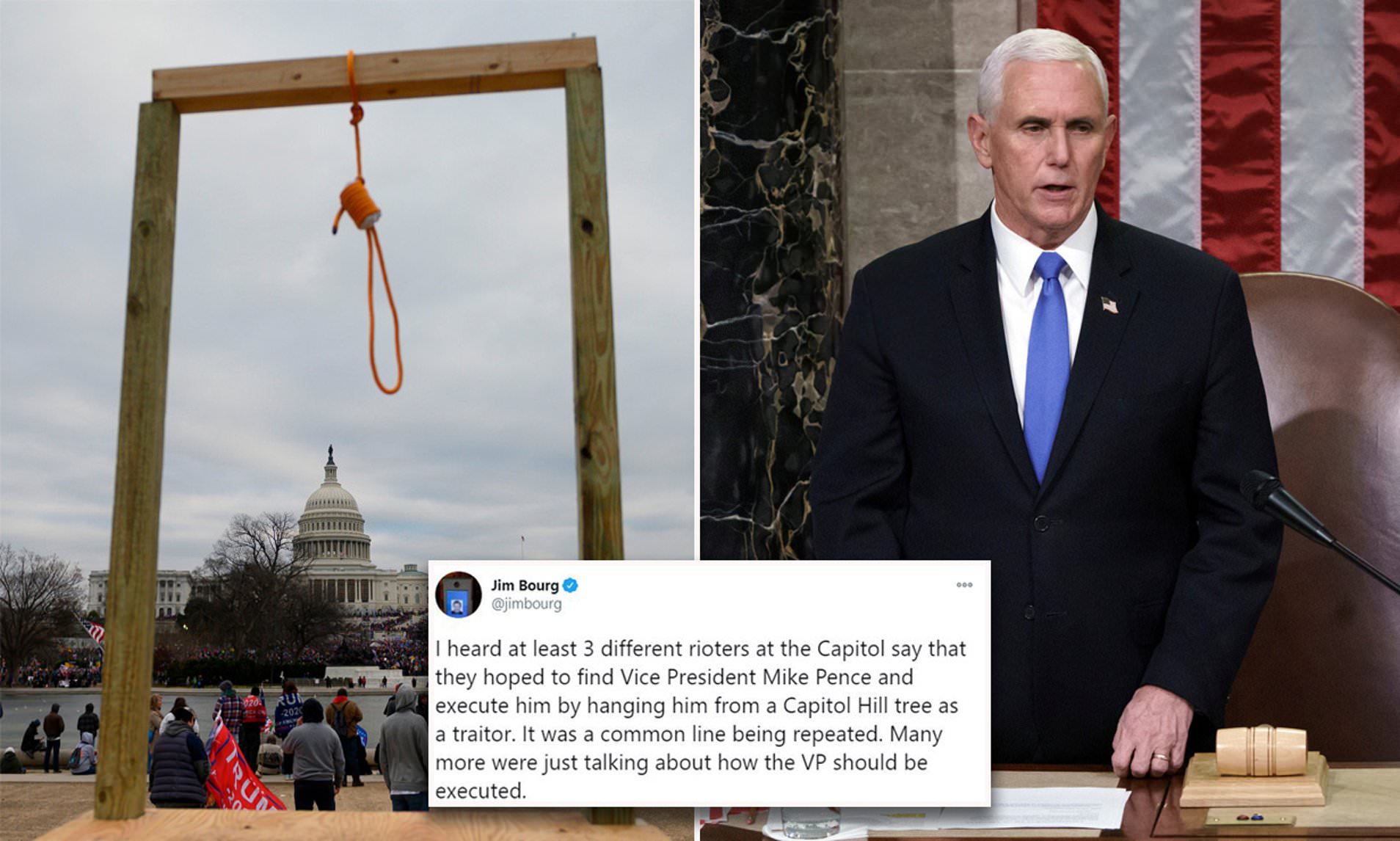 credit: twitter
Pence is trending. U.S. Representative Jamie Raskin, a member of the House January 6 committee, is teasing the revelations that will come out in the upcoming hearings. One of his teases: Vice President Mike Pence received threats and refused to leave the Capitol during the insurrection.
Orthodox Easter is trending because that was yesterday. Orthodox Christians in eastern countries like Romania, Ukraine, and Russia celebrate the holiday based on the Julian calendar.
Kevin McCarthy is trending because new audio revealed that McCarthy, the top-ranking Republican in the U.S. House, lied when he said he never planned to ask former President Trump to resign after Jan. 6.


Share The Love
Become a friend of Morning Invest by sharing this newsletter with someone you love.
When you do, we don't just give you a pat on the back and say, "Well done old sport." We give you actual rewards that'll make everyone jealous.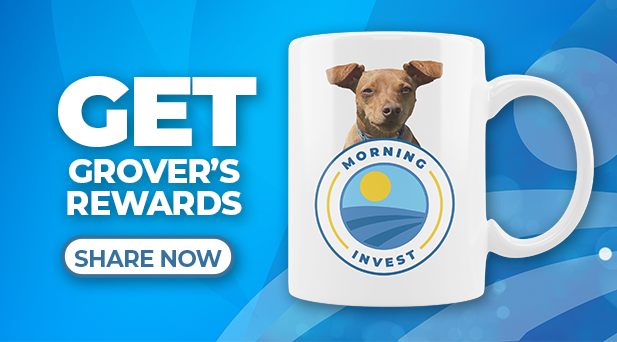 Or copy & paste your referral link to others: