| TOGETHER WITH | |
| --- | --- |
Happy Thursday.
Minnie Mouse will get to wear pants for the first time in Disneyland Paris. The suit in question was designed by Stella McCartney. Some say it is a woke move. We say it's winter and a girl needs some pants! She can still wear that shortie dress with her bloomers out in summer.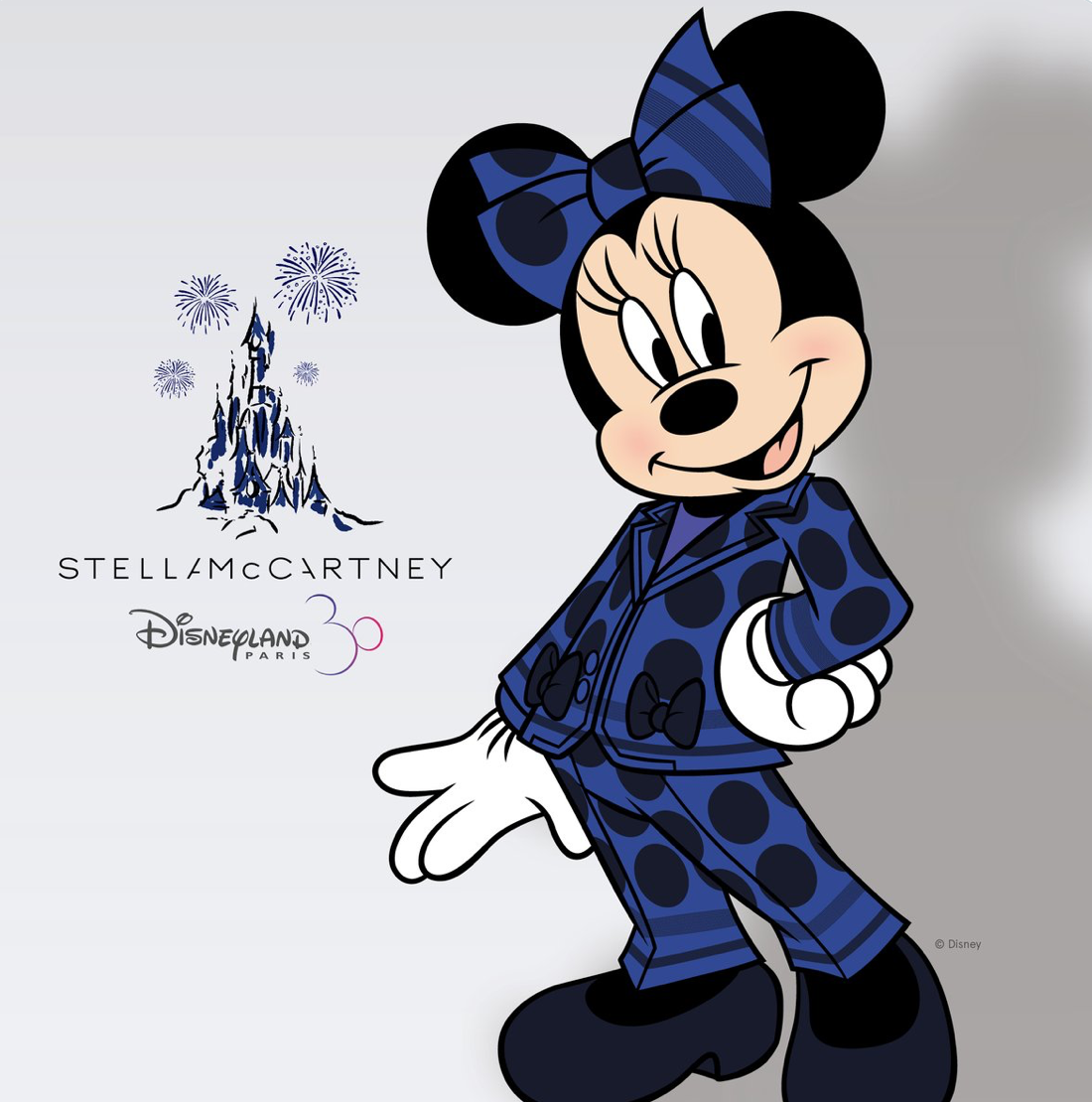 credit: disney
In Case You Missed It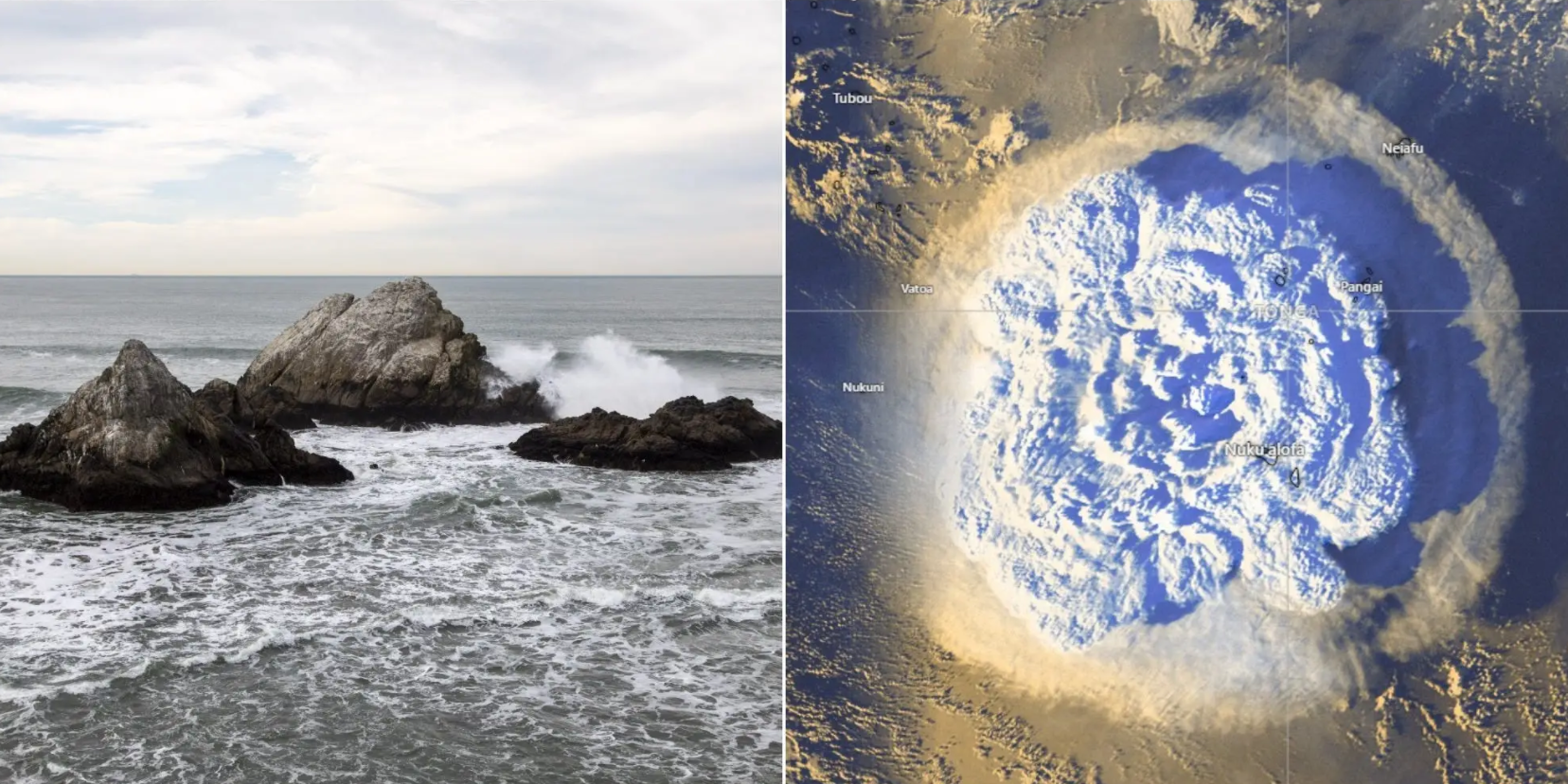 credit: getty
🇹🇴 A 6.2 magnitude earthquake hit the Pacific island of Tonga today. This comes one week after an undersea volcano (pictured above) flooded the island.
📺 Stephanie Ruhle will replace Brian Williams on MSNBC.
🥬 McDonalds is rolling out its plant-based burger to 600 new locations because it has sold even better than expected in test markets.
🛻 Tesla will delay production of the cybertruck to 2023 due to supply chain issues.
📈 Deutche Bank reported the highest profit in over a decade in fourth quarter earnings.
📬 The U.S. is trying a new tactic to de-escalate conflict with Russia: letter writing.
🇰🇵 North Korea tested two more missiles on Thursday. The U.S. keeps condemning these tests but North Korea doesn't seem to care.
🇺🇦 Five people were killed when a gunman opened fire on fellow soldiers in Ukraine today.
​​​​Coronavirus Update: 🗣
Denmark will end the pandemic as of February 1 and return to normal life without social restrictions or masks. Denmark is averaging 46,000 cases per day but only 40 people are in the hospital with Covid.
Omicron cases have now outpaced Delta cases in the U.S.
Covid case numbers are still high in Germany but deaths have dropped 31%.
| | | | |
| --- | --- | --- | --- |
| | Bitcoin | $36,242.75 | |
| | | | |
| --- | --- | --- | --- |
| | Ethereum | $2,413.52 | |
| | | | |
| --- | --- | --- | --- |
| | Cardano | $1.41 | |
| | | | |
| --- | --- | --- | --- |
| | Dow | 34,168.09 | |
| | | | |
| --- | --- | --- | --- |
| | S&P | 4,349.93 | |
| | | | |
| --- | --- | --- | --- |
| | Nasdaq | 13,542.12 | |
*stock data as of market close, cryptocurrency data as of 5:00 am ET.
The Lead: The Federal Reserve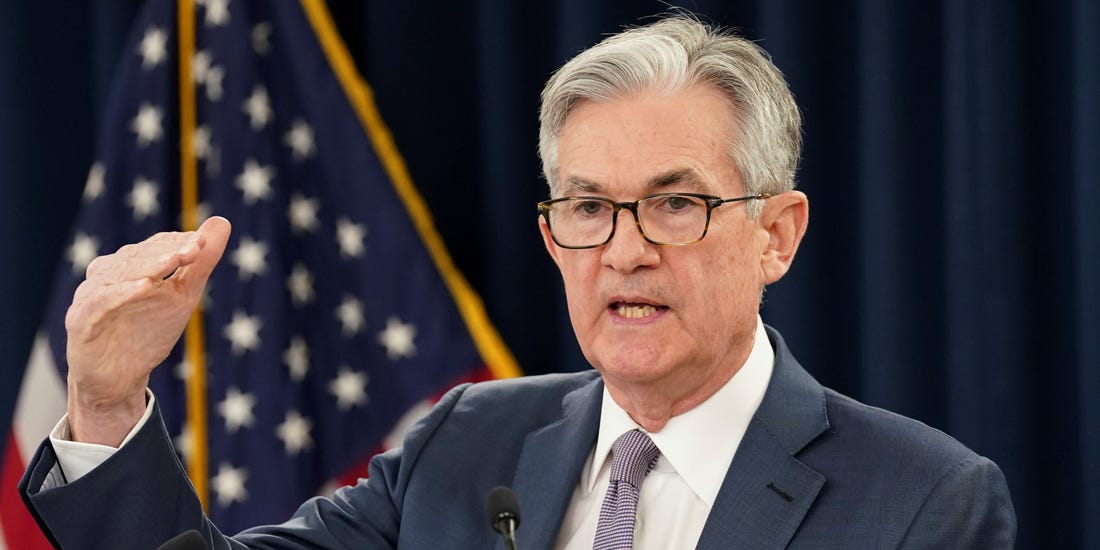 credit: getty
The Federal Reserve made slow and steady moves as the market continued to dip into the red this week. Fed Chief Jerome Powell said that interest rate hikes will not happen until March so everyone can cool their jets.
The market did not cool its jets. The Dow, Nasdaq and S&P all closed down despite this temperate press event.
Powell said that the March 15 meeting would be the next time that any rate hikes would/could happen and that interest rates could increase by a full point.
Investors were scared that the hike would happen this week so the market got skittish and when no hike happened, the market still was skittish. It's a damned if you do, damned if you don't situation for poor ole' Mr. Powell.
Grocery Store Prices
Shopping at the grocery store costs 28% more than using Hello Fresh. That's right. With inflation driving up prices you might have noticed your grocery bills are going up. Do you want to save 28% on your grocery bill? Want delicious ingredients shipped right to your door? Want to prepare amazing meals in under 30 minutes? Want to get 16 free meals for trying it out? Then you're in luck. You'll get free food with that link.
Introducing HelloFresh. Get fresh, pre-measured ingredients and mouthwatering seasonal recipes delivered right to your door, America's #1 meal kit. HelloFresh lets you skip those trips to the grocery store, and makes home cooking easy, fun, AND affordable.
Even if you don't like it you just got 16 meals of free food delivered to your door because of Morning Invest. You'll have to use this link to get it. Use the code Invest16 to get those free 16 meals.
Babies Love The Cheddar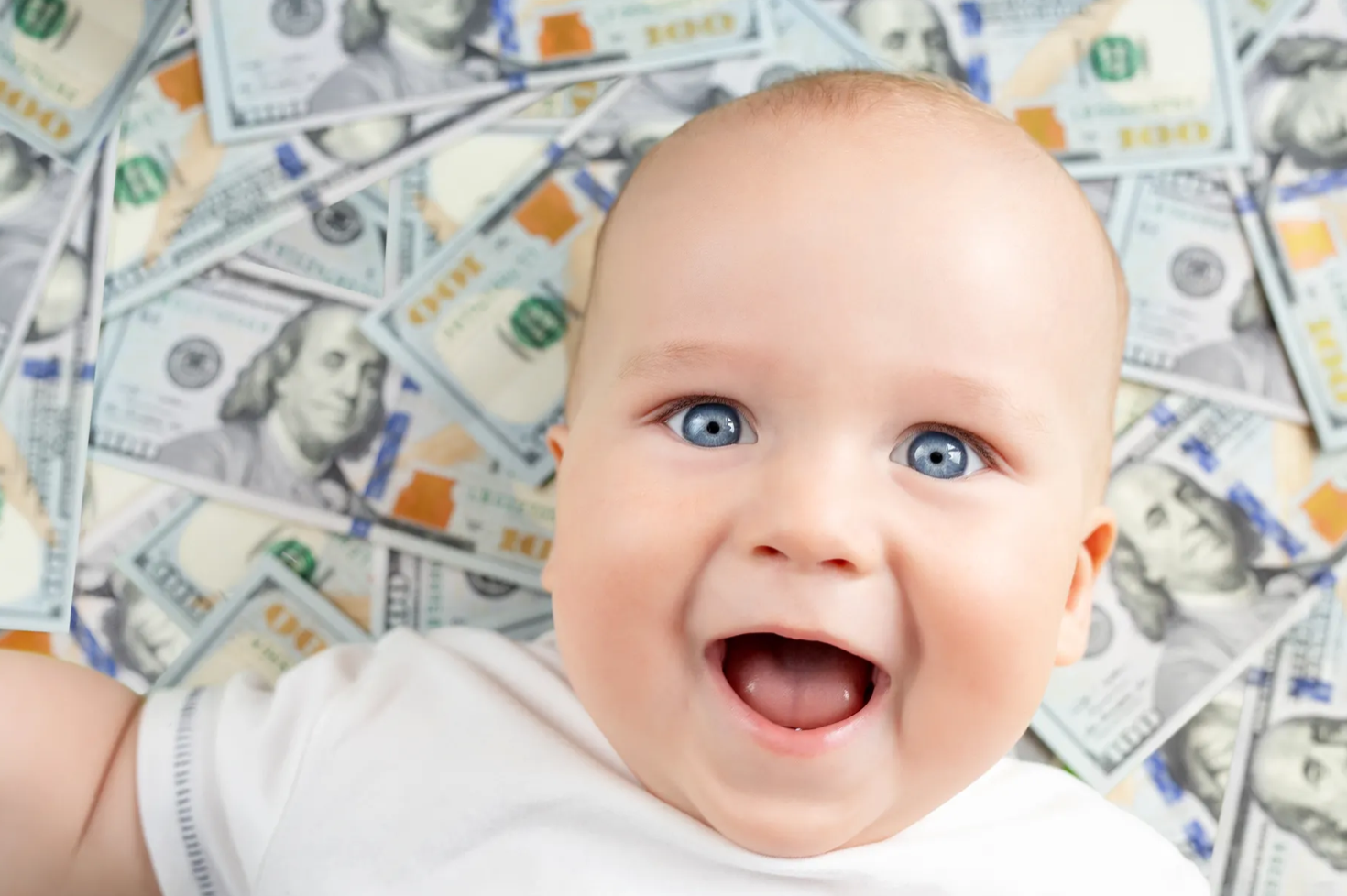 credit: istock
Do babies care if their parents have money or not? A new study shows that they do.
In this study, some parents were given $20 per month and others were given $333 per month. The babies whose parents received more money had more "fast" brain activity than those whose families received less. Why does that matter? Because children who have faster brain activity tend to score higher in tests of cognitive ability.
"My first hunch is that you're reducing parental stress and giving parents more bandwidth, time, and emotional and cognitive energy to be spending with their kids," one Harvard psychology professor told Vox.
The study's authors say that this is a significant study to show that parental help, such as the recently-expired Child Tax Credit in the U.S., does also help children thrive.
News By The Numbers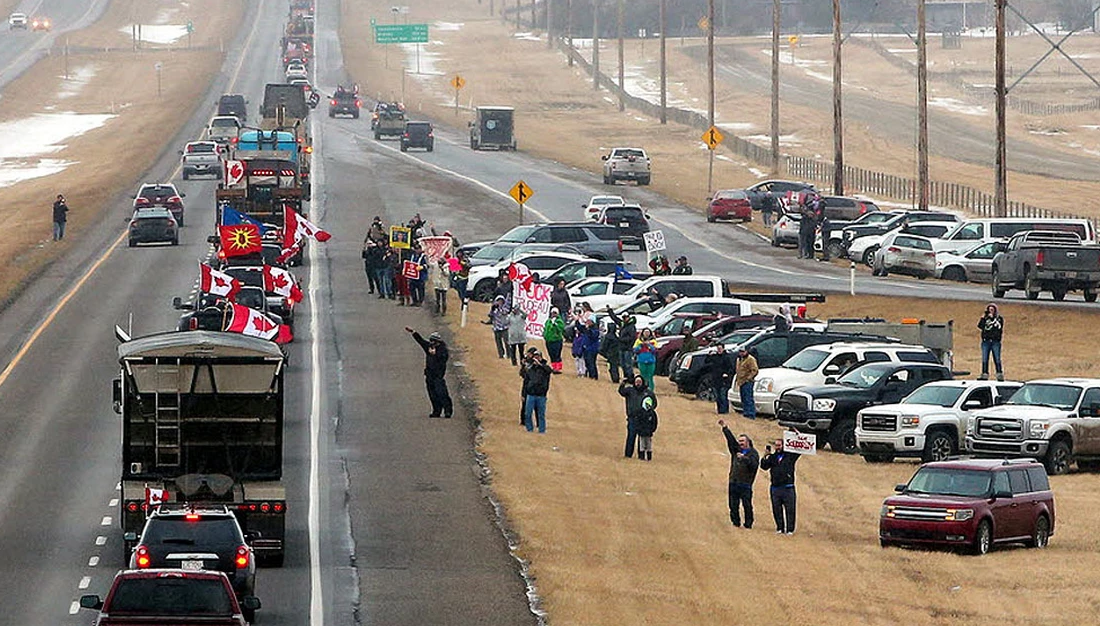 credit: gavin young / postmedia
70 kilometers. That is how long the "Freedom Convoy of 2022" of truckers is said to be when it arrives in Ottawa on Saturday. It is a long line of shipping trucks that are driving together to protest vaccine mandates for truckers in Canada. Over 50,000 trucks from the U.S. and Canada are said to be participating. This will be 10 times longer than the previous world record for a truck convey. Good luck finding mainstream media coverage of this story.
$1.4 million. That is how much Amy Schneider won during her 40-day winning streak on Jeopardy! Her streak ended on Wednesday when she lost to a librarian from Chicago.
$0. That is how much the dancers at the Super Bowl halftime show typically earn. Until now. Union officials have demanded that the dancers be paid so this year they will be for the first time.
45. That is how many sailors the Navy has discharged for refusal to take the Covid vaccine.
77. That is how many years ago today the Auschwitz concentration camp was liberated by the Red Army. Today is International Holocaust Rememberance Day to mark that date in 1945.
Passing Gas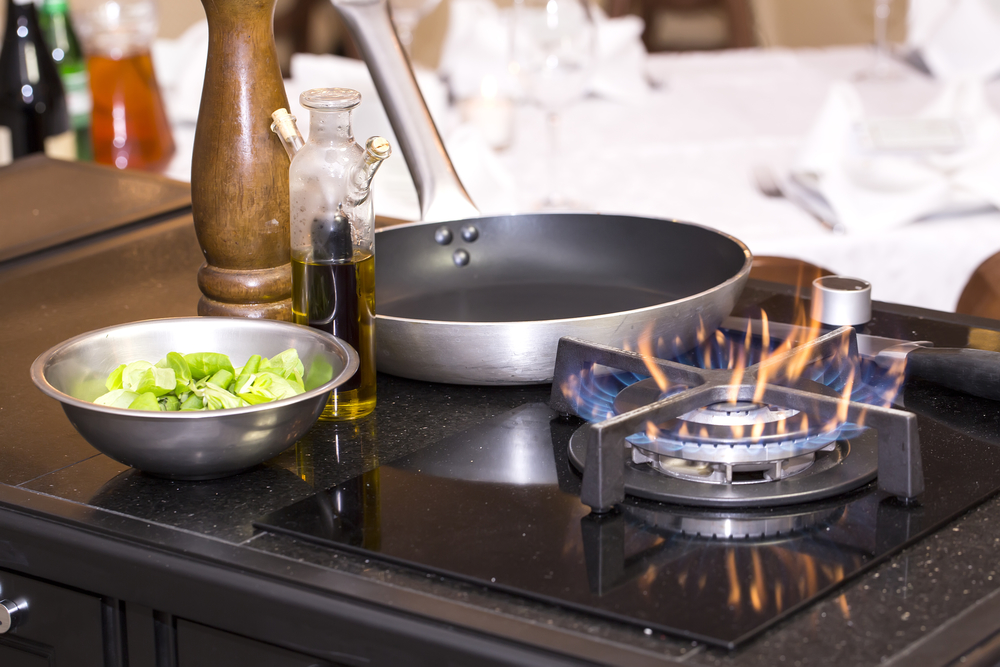 credit: getty
A new study shows that gas stoves are pretty bad for your health and for the environment. This is something the fossil fuel industry does not want you to know and has gone to great lengths to hide.
Researchers found that gas stoves leak methane gas even when they are turned off. In fact, 75% of the methane emitted happens when the stoves are not being used. The researchers found that these stoves emit a "respiratory irritant and can lead to asthma, coughing, wheezing, and difficulty breathing, occasionally resulting in hospitalization."
Nearly one-third of Americans use gas for stove cooking and heating but there are no consistent standards of ventilation and most homes that use gas are poorly ventilated or not at all. Scientists say that the impact on human health, plus the fact that these fuels are taken from the earth to the detriment of the environment, is yet another reason to move towards electrification.
What's Trending?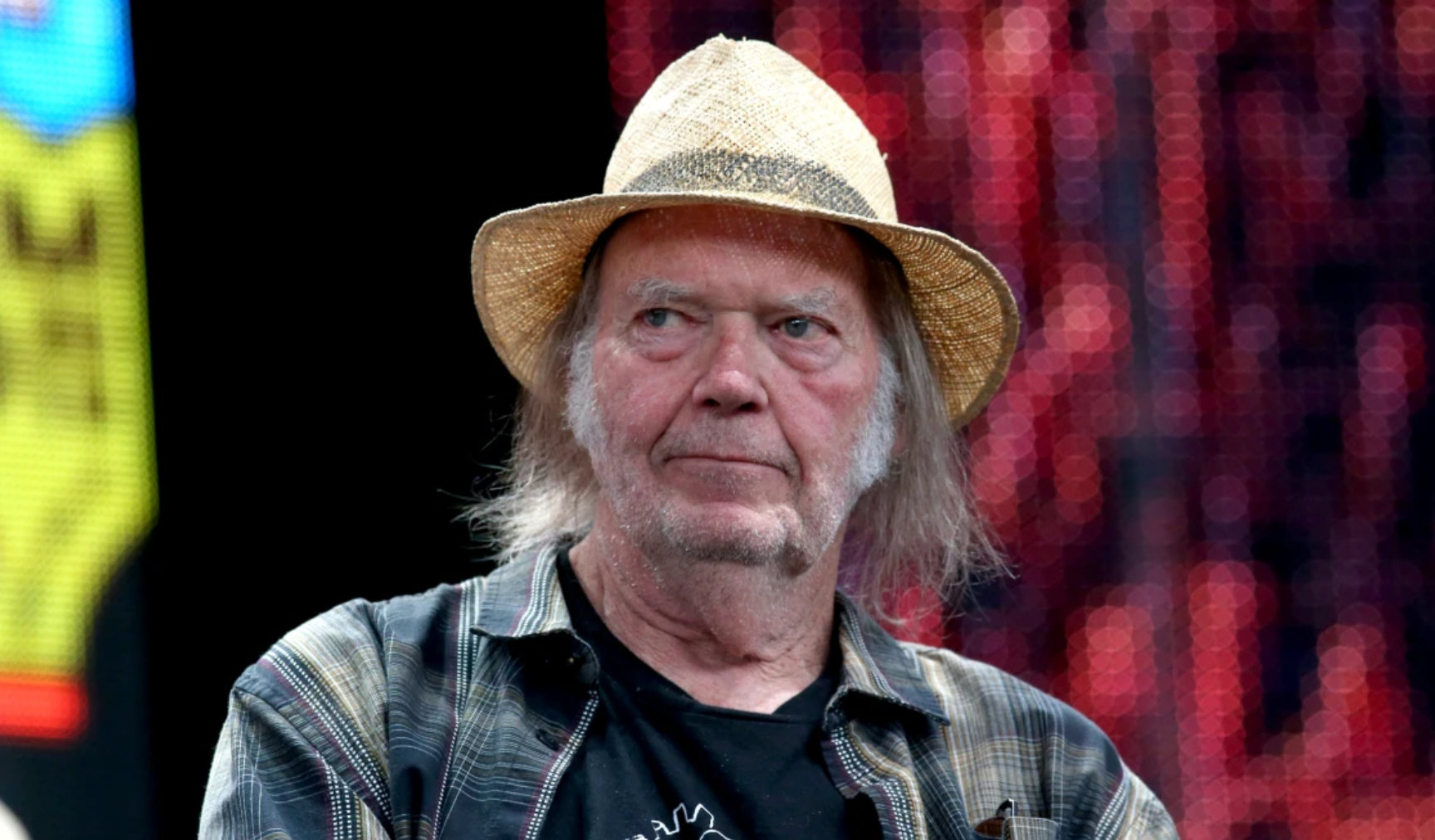 neil young credit: getty
Spotify is trending because the platform did in fact remove Neil Young's music after the musician gave the company an ultimatum: Remove Joe Rogan's podcast or remove my music. Spotify sided with Rogan.
Maus is trending. This is a Pulitzer-prize-winning illustrated book about the Holocaust that was published in the 1980s. A school district in Tennessee banned the book recently because of eight swear words and a drawing of a naked mouse.
Peter Robbins is trending because the man who voiced Charlie Brown has died at the age of 65 by suicide. He was very open about his struggles with mental health.
Mandalorian is trending because of a crossover between the show starring Pedro Pascal in the latest episode of the Book of Boba Fett.
Farmers Insurance Open is trending because the PGA Tour tournament opened on Wednesday in San Diego.
Share The Love
Become a friend of Morning Invest by sharing this newsletter with someone you love.
When you do we give you actual rewards that'll make everyone jealous like our new Grover mug. Get your unique sharing link below that way we can make sure you get credit for each and every friend that signs up.