| TOGETHER WITH | |
| --- | --- |
Happy Friday. You ever want to punch someone for loud eating? Police were called to break up a fight between two roommates for this very reason.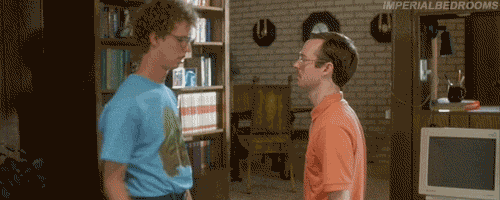 CONFORMING LOAN

Program

Rate

Change

APR

Change

30 year

2.67%

0.01%

2.73%

0.01%

15 year
2.10

%

0.03%

2.21

%

0.05%
| | | | |
| --- | --- | --- | --- |
| | Bitcoin | $38,518.54 | |
| | | | |
| --- | --- | --- | --- |
| | Ethereum | $2,327.77 | |
| | | | |
| --- | --- | --- | --- |
| | Cardano | $1.26 | |
| | | | |
| --- | --- | --- | --- |
| | Dow | 35,084.53 | |
| | | | |
| --- | --- | --- | --- |
| | S&P | 4,419.15 | |
| | | | |
| --- | --- | --- | --- |
| | Nasdaq | 14,778.26 | |
*Stock data as of market close, cryptocurrency data as of 5:00am ET.
Markets: Stocks once again reached record highs and are firmly on track to end July in the green. Bitcoin couldn't hold over $40,000 and plunged back to a resistance level of $38,000
In Case You Missed It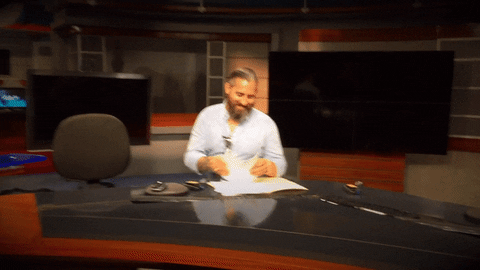 credit: giphy
😳 A new study shows that methane gas leaks from Mexican oil and gas producers are twice as high as the U.S. leaks and is a major contributor to climate change.
📉 Trading app Robinhood had what experts call the worst IPO for a company of its size on the first day of trading on the Nasdaq.
🌨 A rare cold front has brought snow in Brazil, threatening coffee, sugarcane and orange crops with frost.
🌪 Tasmania was named the best place to live if society collapses, according to a new study. What about that devil problem though?
Coronavirus Update: 🗣 Total confirmed global cases as of 3:30 p.m. ET on Wednesday: 195,701,114 — Total deaths: 4,182,405 — Total vaccine doses administered: 3,957,319,952
Israel will begin giving a third Covid vaccine to people over 60 years old.
A new study shows that those who are vaccinated and still contract Covid are more likely to have lingering symptoms known as "long Covid."
President Biden will mandate the Covid vaccine for all military members.
Uber will delay return to its offices and require workers to be vaccinated when they do, joining a long list of high-profile companies to make this move including Apple and Google.
Disneyland, Disney World and Apple stores will now require masks indoors, vaccinated or not.
Today's Live Show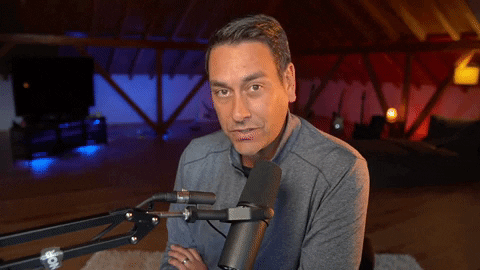 COVID CASES SURGE AS MASKS MAKE A COMEBACK
Join us on today's live morning show as I'll be looking at President Biden's new mask mandate and why some restaurants are turning away vaccinated Americans. Yes vaccinated people. We have a busy show today so join our awesome community and start chatting right now before the show starts right here. I'll see you at 8:30 AM Eastern live.
The Lead: Electric Vehicle Revolution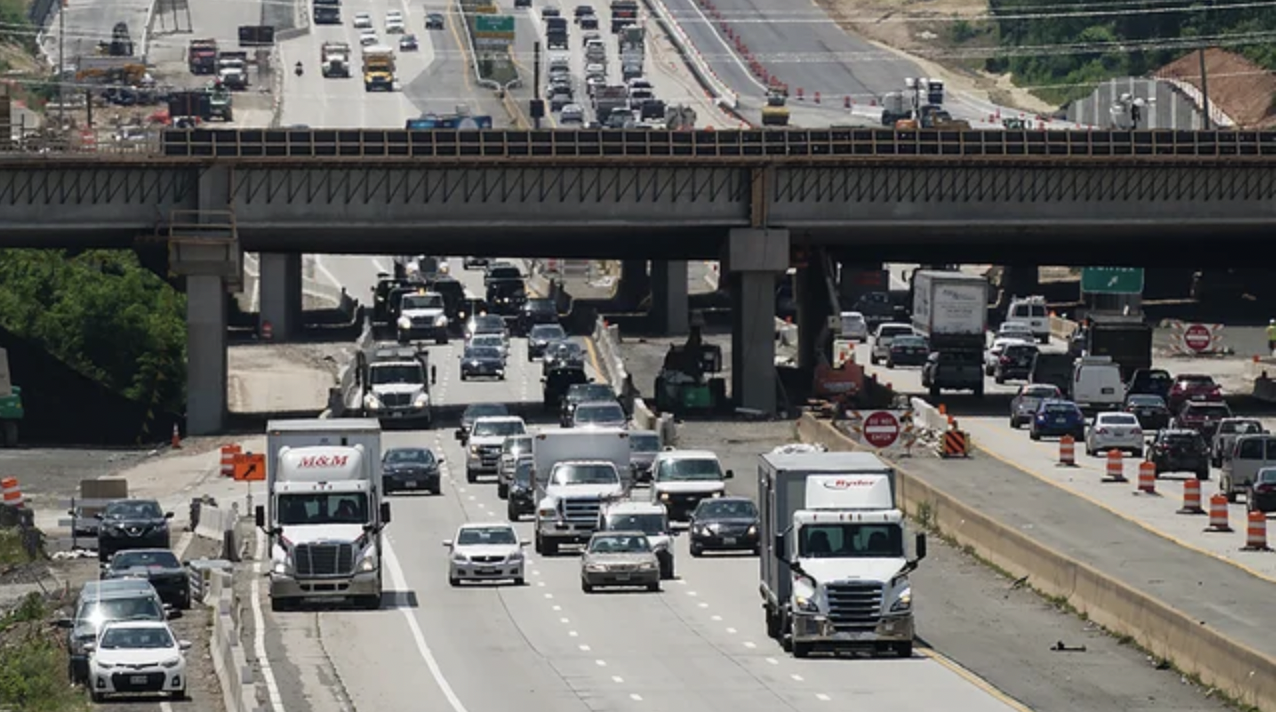 credit: greg nash
Ford, General Motors and Stellanis have reportedly joined President Biden's pledge to make 40% of all vehicles electric by the year 2030. Stellanis was previously Fiat Chysler.
This was reported by the Washington Post based on an internal email but the companies have not made this public yet and the United Auto Workers union has not ordained it either but it does seem to be forthcoming. It is part of a larger trend of new mileage and emission standards across the board.
The European Union announced recently that it would push for all gas vehicles to be banned by 2035, which is far more ambitious than President Biden's plan but not a moment too soon. Climate change is happening. Just this week temperatures spiked in Greenland, causing 8.5 billion tons of surface melt. This is the third-largest melt in a single day on record. Experts say that the amount of ice that melted on Tuesday alone would cover the entire state of Florida in two inches of water.
Join Us For Today's Real Estate Investing Webinar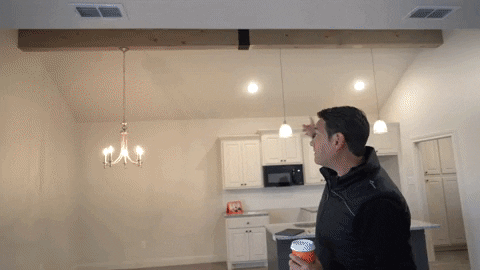 The demand for real estate is at an all-time high this morning. What better time to invest!
Today Morris Invest, a full-service real estate investing team is hosting a live webinar where we'll cover everything you need to know about getting started with real estate investing. Morris Invest helped hundreds of people buy their first rental property in 2020 and 2021 is no different. The video above shows one of our brand new construction duplexes in Texas. Click here to register for today's webinar. We only have a few spots left.
Imagine creating monthly cash flow from a new construction rental property. You can because the tenants are already living in the property and fully managed by their great property management teams. Visit their website today and see what Morris Invest can do for you. They've got a great video on the front page too!
Sugar Daddies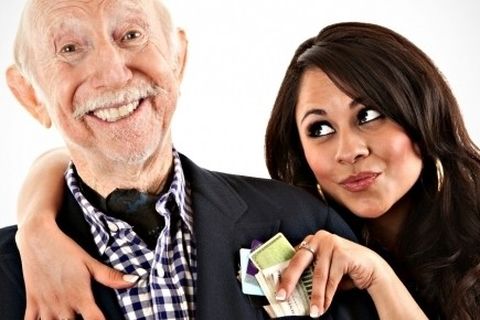 credit: jubrasil
Did you know that there are apps to find yourself a Sugar Daddy? For those unfamiliar with the term, a "sugar daddy" is a romantic partner that will support one's lavish lifestyle in exchange for companionship.
Apparently there is an app for that but they won't be made available in the Google Play store anymore. Google updated its policy so that starting September 1, apps like this will not be allowed due to "new restrictions on sexual content, specifically prohibiting compensated sexual relationships." This also includes "apps that promote sex-related entertainment, escort services or other services that may be interpreted as providing sexual acts in exchange for compensation, including, but not limited to compensated dating or sexual arrangements where one participant is expected or implied to provide money, gifts or financial support to another participant ('sugar dating')."
Apple already forbids such apps so if you want to find yourself a Sugar Daddy, you've got to pound the pavement and find them in the flesh.
News By The Numbers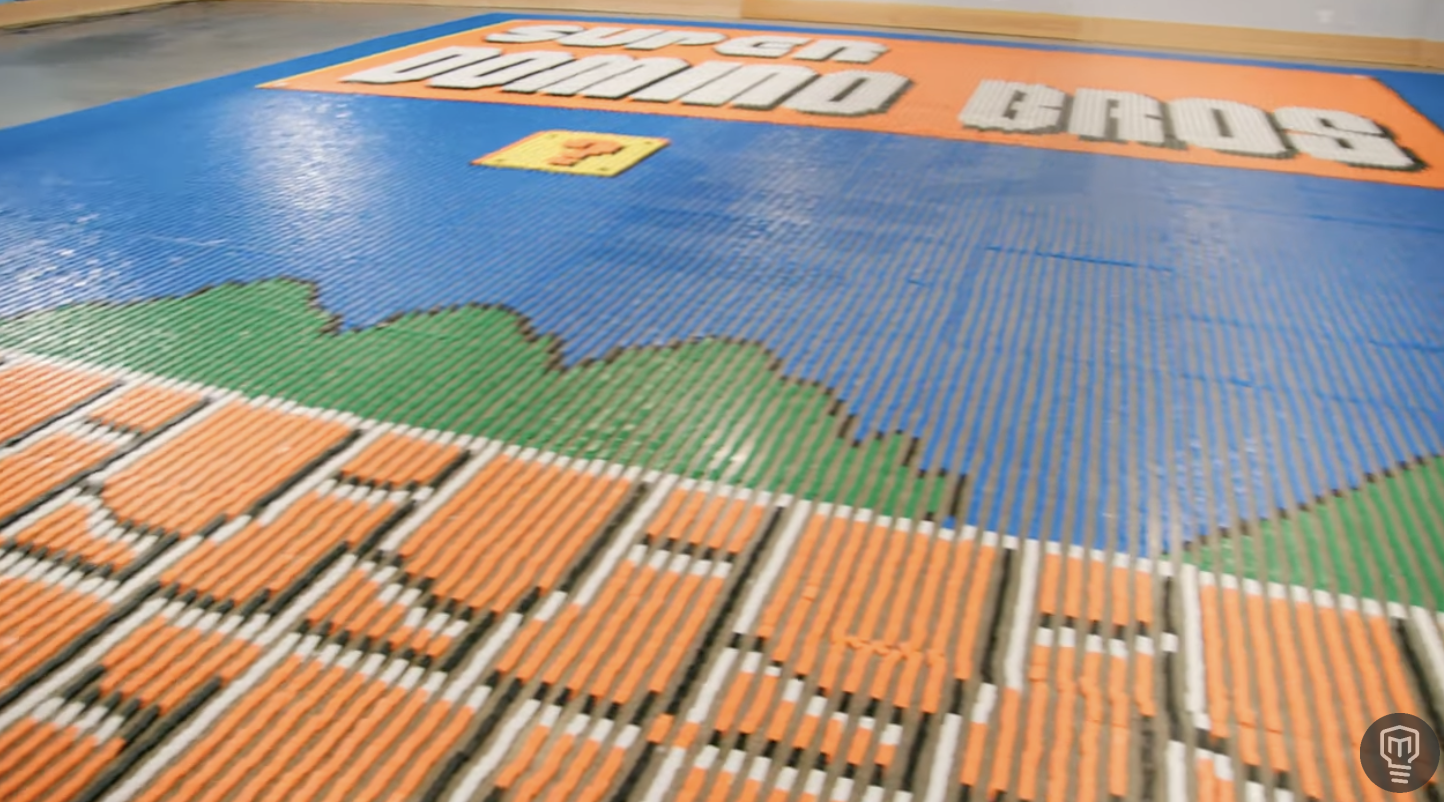 credit: mark rober
100,000. That is how many dominos a robot arranged into a huge Super Mario scene in just one day.
$1.5 million. That is how much Tesla will pay in a settlement over a software update that lowered the charging capacity of its vehicles.
3.2 million. That is how many forgotten oil and gas wells are leaking toxins into the earth, according to the Environmental Protection Agency.
Don't Mess With An Avenger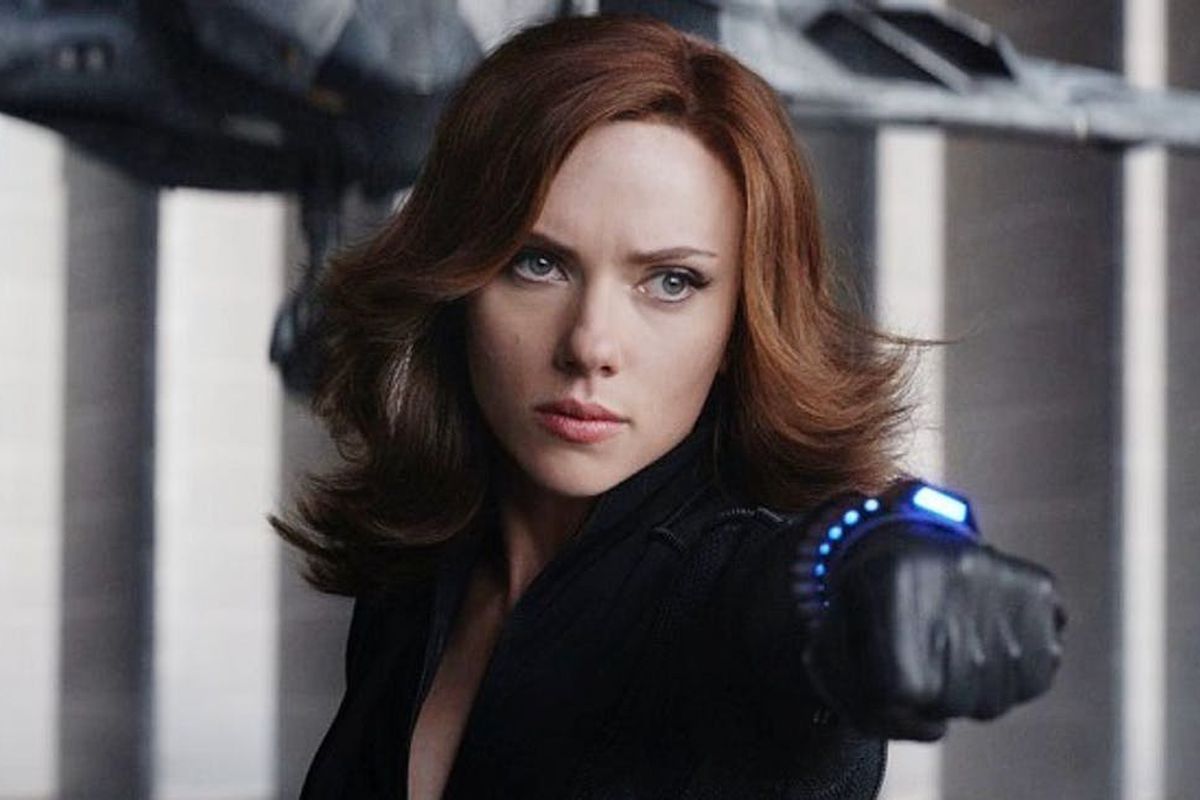 credit: marvel
Is Hollywood cheating its actors by releasing films at streaming services? That is what "Black Widow" star Scarlet Johannson claims in a lawsuit filed against Disney on Thursday.
Johannson's suit claims that her pay was based on the box office performance of the Marvel film. When the studio released the film on Disney+, it cut into box office ticket sales and cost her those bonuses. The Wall Street Journal estimates that this was a $50 million loss for the A-list star.
Johannson's lawyers say that the studio was suggesting releasing the film to streaming services long before the pandemic and that her representatives pushed to make sure this did not happen. The studio did it anyway, citing the pandemic as the need to do so.
Sure, it's hard to feel sorry for someone who is rich and famous over a $50 million loss but maybe she's got a point. At the very least you have to give her credit for having the courage to file a lawsuit against a behemoth such as Disney. If she is successful, this will force studios to account for streaming as well as box office profits when they negotiate actors' pay.
Where We're Going We Don't Need Old Roads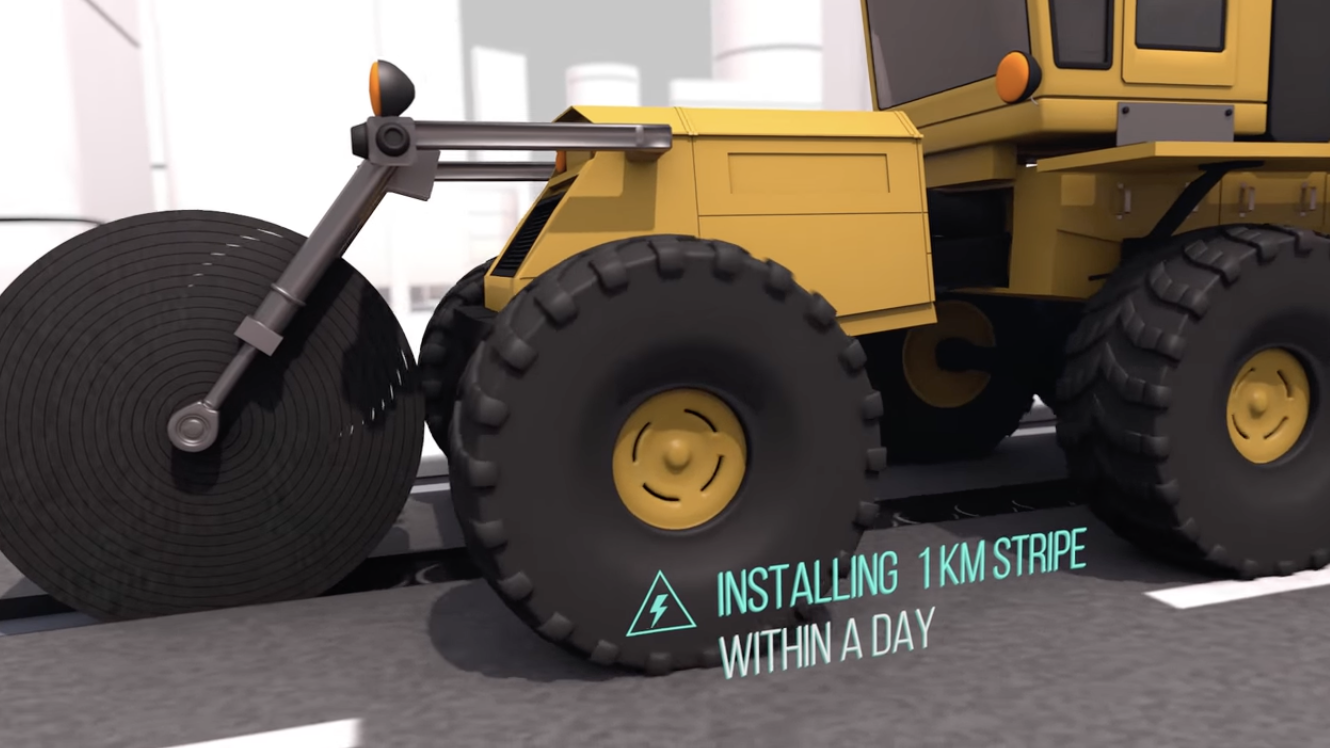 concept showing the charging strips being installed. credit: futurism
A German company is going to test out vehicle-charging streets in Indiana. These are streets that can charge electric vehicles that drive on them!
The company is called Magment and they have partnered with the government of Indiana and Purdue University to test these streets near Purdue's campus. If the tests go well, the Department of Transportation will build more.
Scientists say that charging roads will cost about the same as regular roads.
The Jewel Thief: Starring Jean-Cleade Van Damme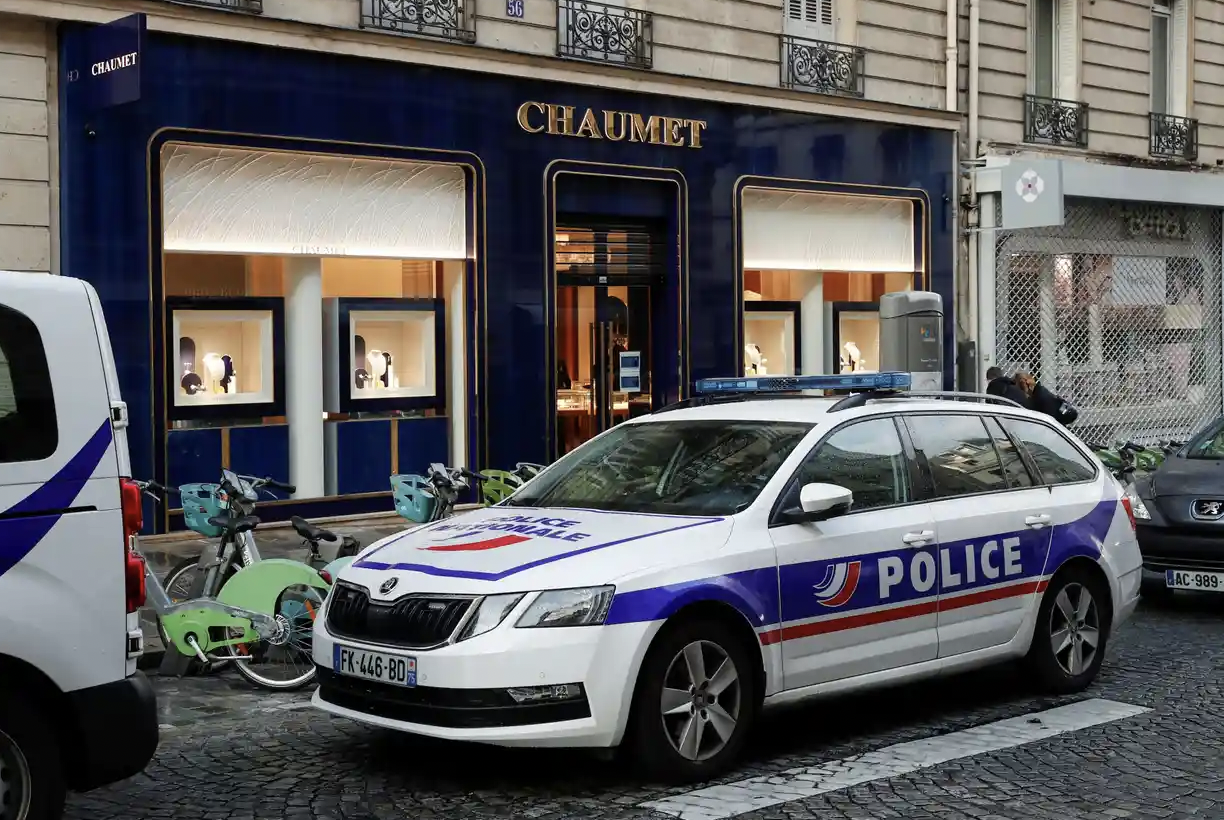 credit: guardian
This story is straight out of a movie! Two people were arrested for stealing jewelry from a store in Paris. The employees and other shoppers did not notice because they were star-struck by Jean-Cleade Van Damme who was at an optician nearby.
The thieves stole jewels worth between €2 and €3 million and got away on electric scooters. They were seen on surveillance cameras taking the pieces and later arrested.
Interesting to note that in the year 2021, heists are still a thing!
Share The Love and Get a Mug
Become a friend of Morning Invest by sharing this newsletter with someone you love.
When you do, we don't just give you a pat on the back and say, "Well done old sport." We give you actual rewards that'll make everyone jealous.