| TOGETHER WITH | |
| --- | --- |
CONFORMING LOAN

Program

Rate

Change

APR

Change

30 year

2.75%

 0.07%

2.81%

 

0.07%

15 year
2.07

%

 0.03%

2.18

%

 0.03%
| | | | |
| --- | --- | --- | --- |
| | Bitcoin | $66,854.28 | |
| | | | |
| --- | --- | --- | --- |
| | Ethereum | $4,754.376 | |
| | | | |
| --- | --- | --- | --- |
| | Cardano | $2.26 | |
| | | | |
| --- | --- | --- | --- |
| | Dow | 36,319.98 | |
| | | | |
| --- | --- | --- | --- |
| | S&P | 4,685.25 | |
| | | | |
| --- | --- | --- | --- |
| | Nasdaq | 15,886.54 | |
*Stock data as of market close, cryptocurrency data as of 5:00 am ET.
Markets: The S&P snapped its 8-day winning streak yesterday as PayPal was the Debbie Downer with a lower than expected earnings forecast for 2022.
In Case You Missed It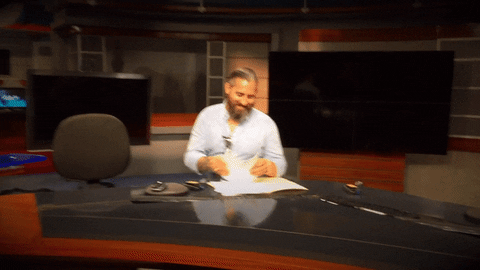 credit: giphy
🐻 Smokey the Bear will no longer be depicted wearing clothes in one Minnesota park because bears don't wear clothes, silly!
🕺🏻 People Magazine named Paul Rudd as the Sexiest Man Alive. The rumors of Chris Evans winning this award were a subterfuge!
🐕 You can now find your pet's doppelganger in Google Pet Portraits.
⚖️ A judge has denied former President Trump's request to block access to documents from his administration as they relate to the January 6 Capital attack.
🌍 The hosts of the COP26 are asking nations for more aggressive goals to reduce carbon emissions or else…nothing. It's just a polite ask.
🌪 A rare tornado warning has been issued in Seattle. WT??
Coronavirus Update: 🗣Total confirmed Global cases as of 11:20 a.m. ET on Tuesday: 250,563,666 — Total deaths: 5,060,292 — Total vaccine doses administered: 7,306,233,973
Today's Live Show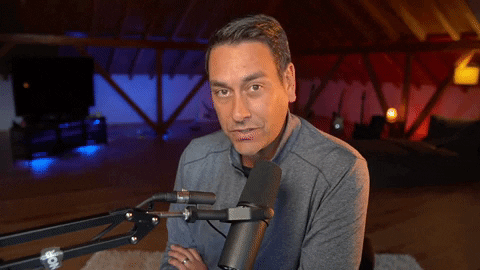 INFLATION REACHING ALL TIME HIGHS

Join us on today's live morning show as I'll be looking at why inflation numbers are reaching 30 year highs. And Jack Dorsey sees inflation moving towards a 13,000% increase. Be sure to click here and RSVP to hang out in the chat with our audience. I'll see you at 8:30 AM Eastern live.
The Lead: Everything Is More Expensive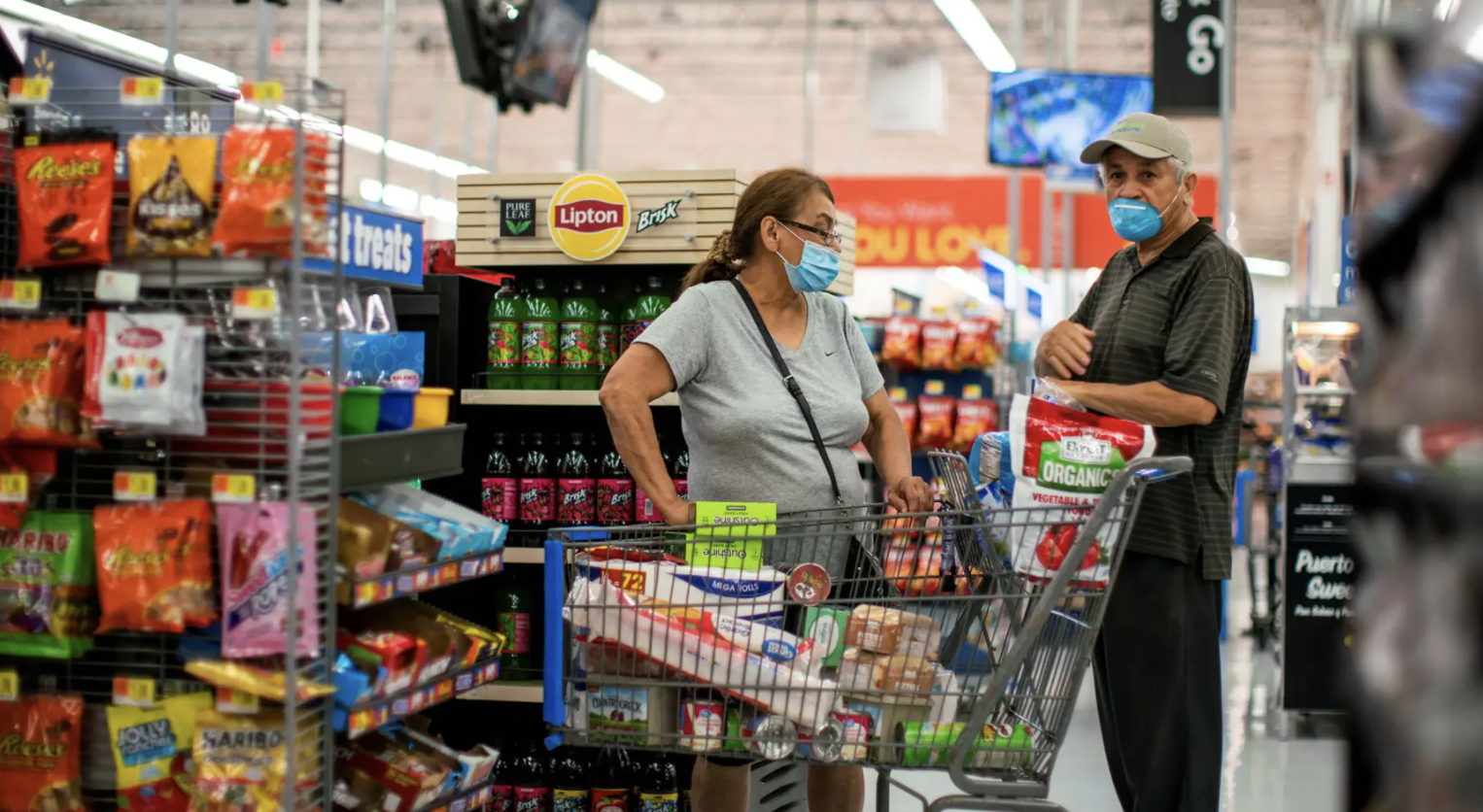 credit: getty
Inflation. I know you're sick of hearing about it but it is still a very real thing. The Wall Street Journal reports that inflation hit a 3-decade high in October and that consumer prices rose 5.9%.
We thought we had record hikes in September with a 4% price increase but the chart just keeps pointing upward! So when will it level out? Not soon.
"I do think we're moving into a new phase where inflation is broader and where things are going to get a little more intense," Laura Rosner-Warburton, senior economist at MacroPolicy Perspectives, told the Wall Street Journal. "Part of that reflects that [supply-chain] bottlenecks are not resolved going into the holiday season, when a lot of purchases get made, and that the economy is doing really well, so you have strong demand."
Whatever the prices, consumers are here for it. Spending increased 1.6% annually in the third quarter.
Join Us For Today's Real Estate Investing Webinar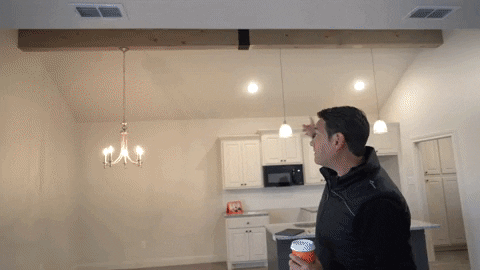 The demand for real estate is at an all-time high this morning. What better time to invest!
Today Morris Invest, a full-service real estate investing team is hosting a live webinar where we'll cover everything you need to know about getting started with real estate investing. Morris Invest helped hundreds of people buy their first rental property in 2020 and 2021 is no different. The video above shows one of our brand new construction duplexes in Texas. Click here to register for today's webinar. We only have a few spots left.
Imagine creating monthly cash flow from a new construction rental property. You can because the tenants are already living in the property and fully managed by their great property management teams. Visit their website today and see what Morris Invest can do for you. They've got a great video on the front page too!
Facebook Fakery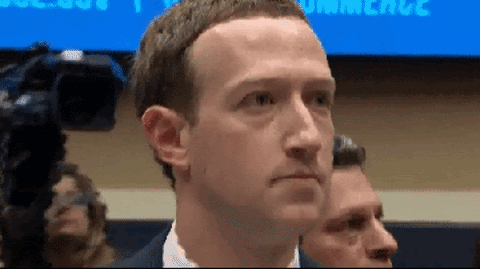 credit: giphy
More from the leaked Facebook memos. This time the documents show that the company knowingly allows plagiarized and stolen content to flourish on the site.
A leaked internal memo from a Facebook data scientist showed that users often try to create a following with posts that have gone viral before and that 40% of Facebook traffic in 2018 was stolen or repurposed.
Facebook decided not to take an aggressive route in taking these posts down because it feared litigation. Facebook says that it no longer takes this tactic and that it now identifies and proactively removes plagiarism.
News By The Numbers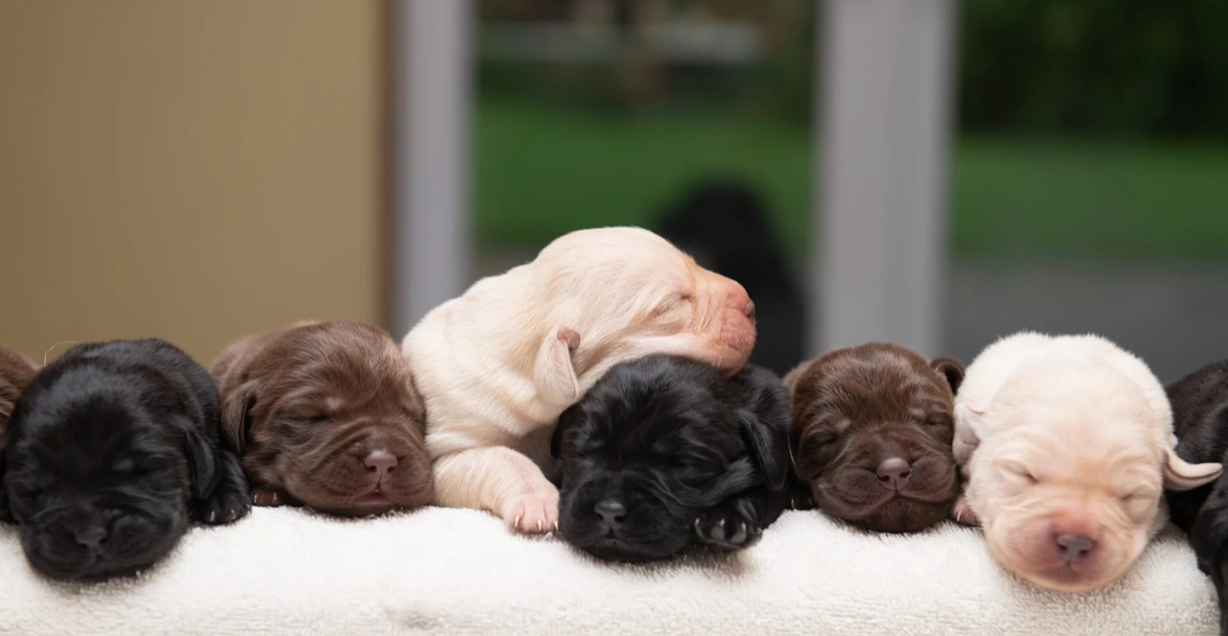 credit: swns
10. That is how many puppies a black labrador retriever delivered. They are a rare mix of different colors, including yellow, chocolate and black and I WANT ONE!
$2.8 billion. That is how much the European Union fined Google for anti-competitive practices in 2017. Google appealed the fine and lost.
$4.3 billion. That is how much users in the U.K. wanted to sue Google for in a class action case over tracking personal information. The Supreme Court dismissed the case on Wednesday. You win some, you lose some.
$495. That is how much the new Peloton camera costs. It will watch you do your workouts and tell you if you're doing it wrong.
I Like Her For Her Brain, Seriously, Not Lying, I Mean It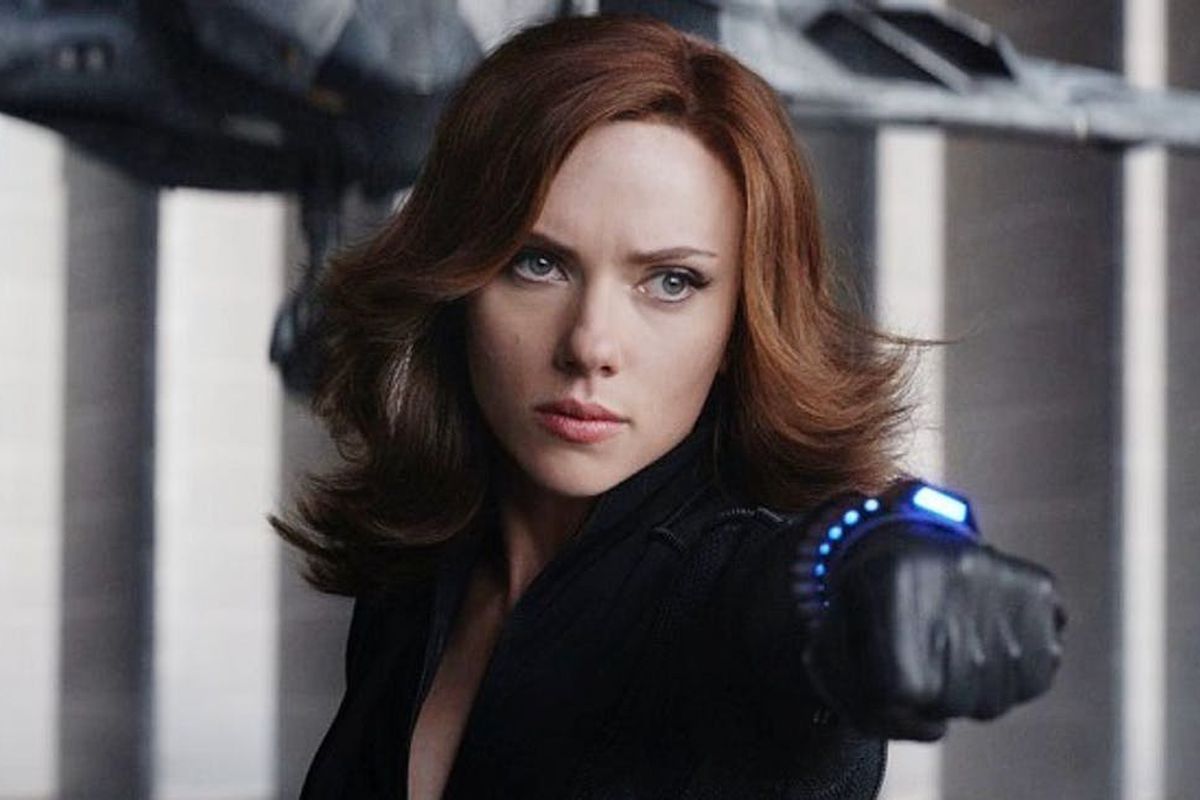 credit: marvel
A new study by Match.com shows that singles are looking for emotional intelligence more than physical attraction. Either that or they're lying about it.
Match asked over 5,000 single people between the ages of 18 and 98 what they are looking for. For 83% of respondents, open-mindedness and emotional maturity was an important quality, compared to 78% that says physical attractiveness was important.
The study also showed that singles are looking to settle down. Only 11% said that they were looking for casual fun while 62% said that they were looking for commitment.
And how has the pandemic impacted their dating life? Most of them say that it hasn't been a big deal. Only one out of four said that the pandemic has negatively impacted their game.
Mind Over Bowel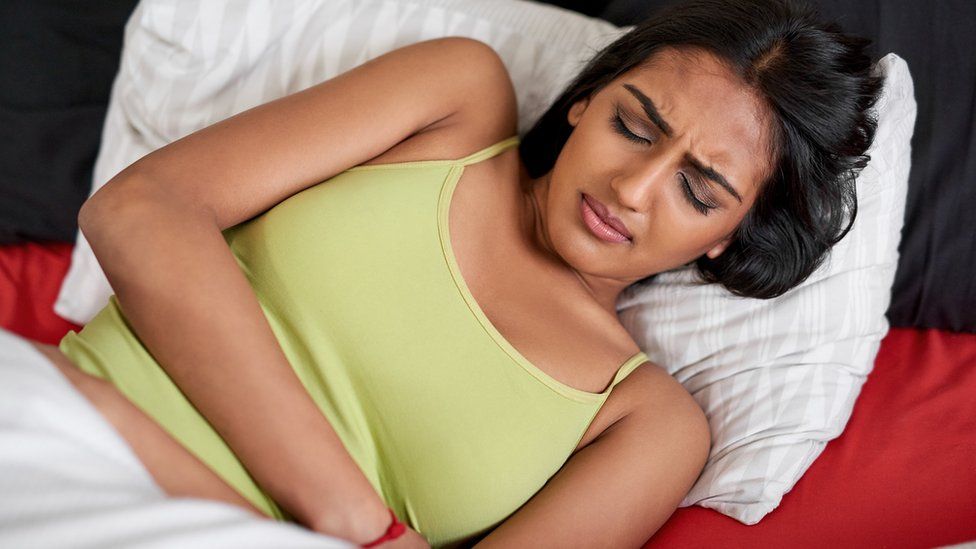 credit: getty
A new study shows that irritable bowel syndrome (IBS) is often linked with anxiety.
IBS is a condition of nonstop stomach issues including pain, bloating and alternate constipation and diarrhea. Often patients are told that it is "all in their head" but a study from Cambridge University shows that people with IBS are likely to have six genetic differences, all with roles in the brain, which is linked to the gut. Gut health is directly linked to brain health and scientists hope that this research proves that IBS is very real and that patients who suffer from it deserve help.
Scientists say that approximately one in 10 people suffer from IBS and women are more likely to suffer than men.
What's Trending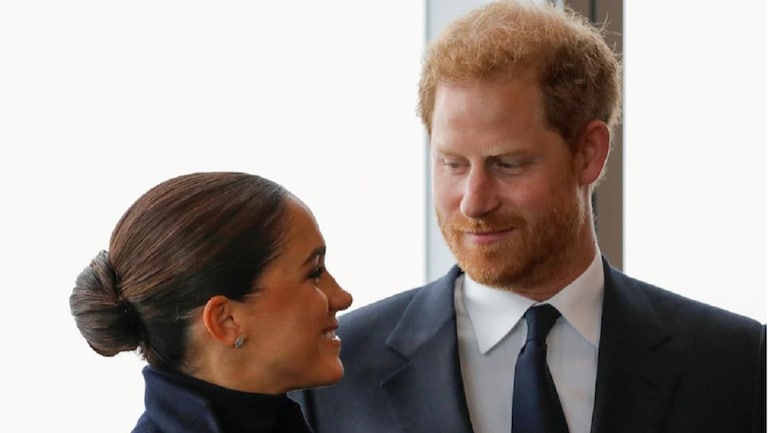 credit: reuters
Prince Harry is trending because HRH says that "Megxit" is a misogynistic term that was created by the press and he doesn't like it. He said other things too in a panel for WIRED about the destructive nature of media.
Brian Williams is trending because the news anchor announced he is leaving NBC after 28 years to "spend time with his family."
Happy 246th and #marinecorpsbirthday is trending because the U.S. Marines celebrate the birthday of their division of the military every year on November 10 to commemorate the day in 1775 when the organization was established by the Second Continental Congress.
Malala is trending because human rights advocate Malala Yousafzai was married in England on Tuesday. The bride is 24 years old. Her husband is named Asser Malik. He is a manager with Pakistan's cricket governing body.
Jim Jones is trending because Leonardo DiCaprio is reportedly in talks to play the evangelist cult leader in a movie about the Jonestown massacre.
Share The Love and Get a Mug
Become a friend of Morning Invest by sharing this newsletter with someone you love.
When you do, we don't just give you a pat on the back and say, "Well done old sport." We give you actual rewards that'll make everyone jealous.