| TOGETHER WITH | |
| --- | --- |
Happy Friday.
Did you know that there is a word for fear of Friday the 13th? It is "paraskavedekatriaphobia." It stems from Christians who wanted to demonize Pagans for honoring 13 moon cycles. It is not an innately unlucky day so go out there and make it a good one and get over your paraskavedekatriaphobia already!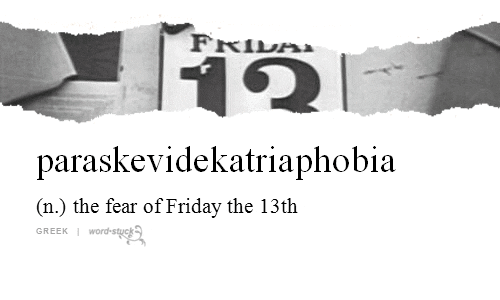 credit: giphy
In Case You Missed It.
⚾️ Major League Baseball held a game in the Field of Dreams from the famous movie in Idaho on Thursday. The White Sox beat the Yankees but the images from the game though!
🏈 Preseason NFL games started on Thursday. The Philadelphia Eagles lost their first game. Just rubbing that in for Clayton.
🍆 Utah Governor Spencer Cox says he will not change his last name because some constituents think it is "obscene" and that "the Republican party should not stand for it."
🤦🏻‍♂️ The Pentagon will send more troops to help evacuate civilians from Kabul as the Taliban gains power in Afghanistan.
🎤 Britney Spears' father James Spears will voluntarily step down from her conservatorship.
🏡 Home prices rose 22.9% in the second quarter from the same time last year.
🚨 Migrant arrests are at an all-time high at a time when the summer heat usually stems the flow of immigrants at the Southern border.
Coronavirus Update: 😷 Total confirmed global cases as of 3:30 p.m. ET on Wednesday: 195,701,114 — Total deaths: 4,182,405 — Total vaccine doses administered: 3,957,319,952
| | | | |
| --- | --- | --- | --- |
| | Bitcoin | $46,169.92 | |
| | | | |
| --- | --- | --- | --- |
| | Ethereum | $3,238.76 | |
| | | | |
| --- | --- | --- | --- |
| | Cardano | $1.97 | |
| | | | |
| --- | --- | --- | --- |
| | Dow | 35,499.85 | |
| | | | |
| --- | --- | --- | --- |
| | S&P | 4,460.83 | |
| | | | |
| --- | --- | --- | --- |
| | Nasdaq | 14,816.26 | |
*Stock data as of market close, cryptocurrency data as of 5:00am ET.
Markets: That's a lot of green and we've been using the words "record-high" a lot lately. So why stop now. The S&P closed at another record high. Disney shares jumped last night on higher than expected earnings. Airbnb shares dropped on news that bookings are flat thanks to the Delta variant.
CONFORMING LOAN

Program

Rate

Change

APR

Change

30 year
2.75

%

0.10%

2.82%

0.10%

15 year
2.05

%

0.02%

2.13

%

0.02%
The Lead: The Numbers Are In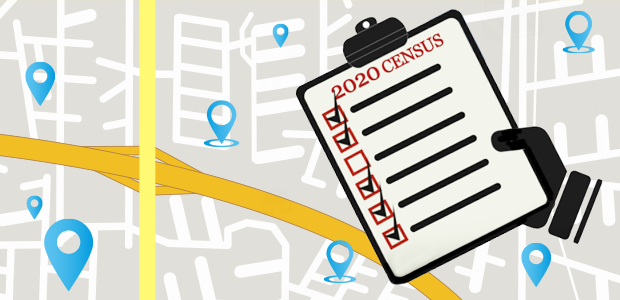 credit: GCN
The first reports from the 2020 census were released on Thursday. Here are some takeaways.
The population grew 7.4% from 2010 to 2020, which is the smallest percentage growth in a decade since the great depression. The growth was sustained by minority communities. For the first time ever the population of white people declined while populations of Hispanic, Latin and Asian Americans grew.
Data shows that the U.S. population is aging. The percentage of Americans younger than 18 years old decreased by 1.4% while the fastest-growing metropolitan area in the nation was The Villages, a retirement community in Florida. The Villages grew by 39%!
Metropolis areas such as New York and Los Angeles all grew too but counties with small populations shrank, showing evidence of suburban flight. However, the census was largely completed before the pandemic had caused urban flight so it's hard to say how valid these numbers remain.
This census brings with it a shift in power as 13 states either gain or lose seats in the House of Representatives and gain or lose electoral votes in national elections. These changes only happen once in a decade.
Two By Two They Entered The Ocean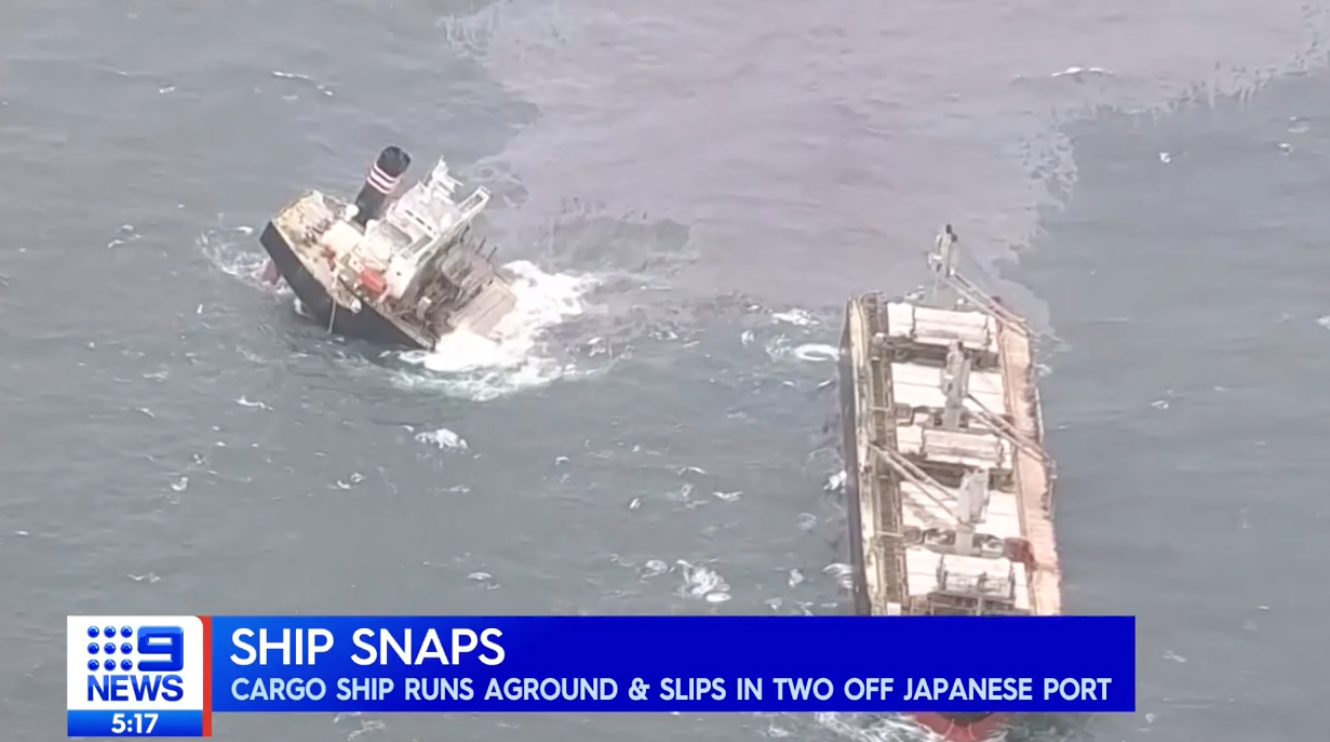 credit: 9news
A Japanese cargo ship ran into bad weather and has literally split in two. Now authorities are trying to prevent an environmental disaster if it's not too late.
The 36,200-ton ship ran aground before splitting apart and is now leaking oil into the sea, leaving an oil slick that is about 5 kilometers long.
Thankfully all 21 members of the crew on board were rescued and not harmed. This will not clog up a main thoroughfare like the Suez Canal fiasco but it does give us further proof that globalization is not without consequences!
Sponsor: Audible
I've been an Audible member for over 10 years and I can't think of a subscription service I've gotten more use from.
I take long walks with Grover listening to great business, fiction, and self-help books right on my iPhone. I've listened to hundreds of audiobooks over the years and research shows us that listening to books leads to higher comprehension than reading alone.
Audible's newest plan, AudiblePlus gives you full access to a huge Plus Catalog. Now you can listen to all thousands of popular audiobooks, original entertainment, and podcasts — all ad-free. They even have guided fitness, meditation and sleep training classes.
The best part is that readers of our newsletter will get a FREE month to try it out and listen to as many audiobooks as you want. Yes FREE. Just visit Audible.com/Invest to text the word "invest" to 500-500 on your cell phone.
Inmate #12 You've Got Mail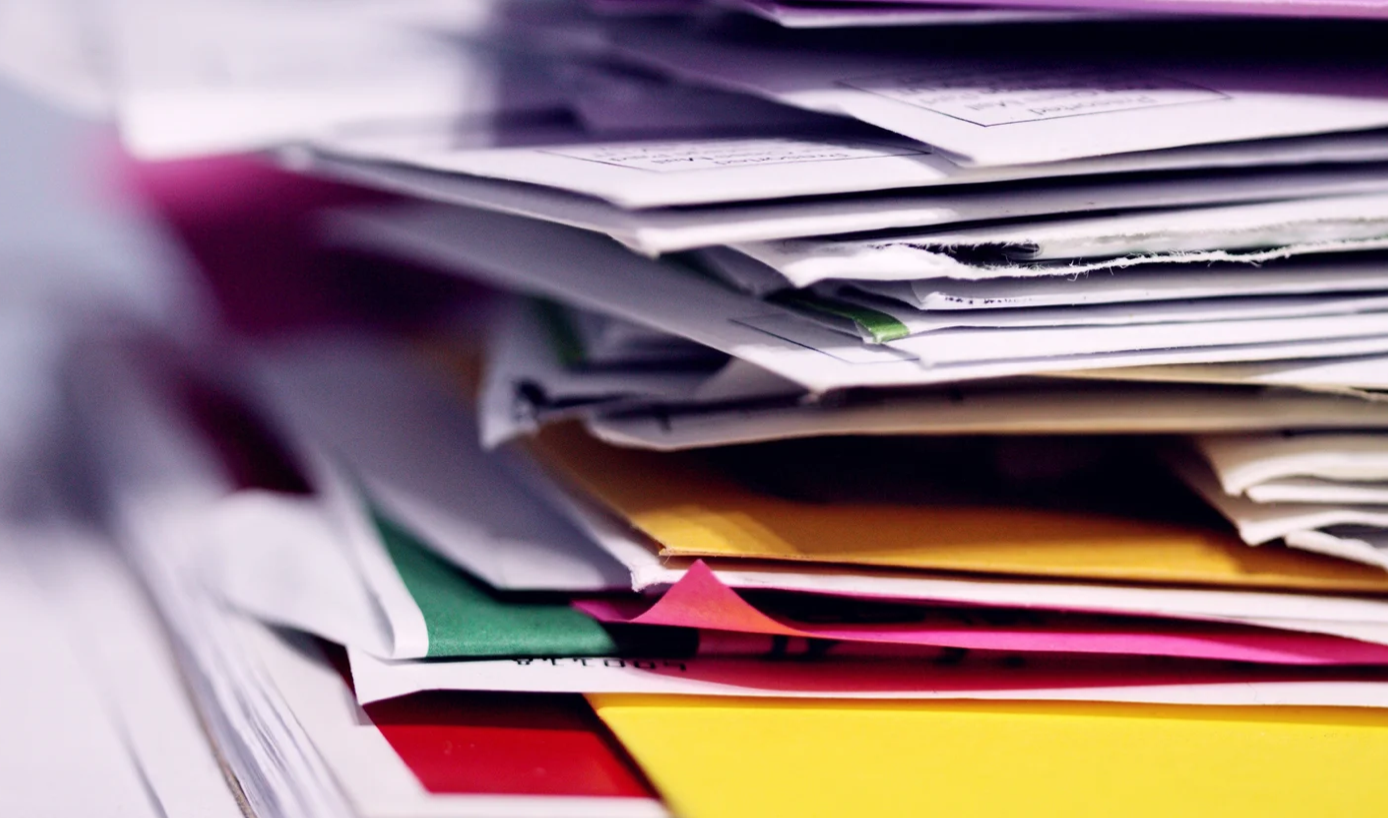 credit: unsplash
Prisons are shifting away from allowing inmates to receive letters and cards, instead scanning mail and giving them low-quality scans rather than actual letters. The Prison Policy Initiative has asked Attorney General Merrick Garland to end programs that deprive incarcerated people of their mail because it "has devastating consequences to incarcerated people, severely affecting their emotional well-being, weakening family ties, and hindering their ease of reentry upon release."
Some prisons justify this by saying that it prevents harmful substances from coming through such as letters laced with drugs. However, some findings show that mail drug scanners are wrong 80% of the time. The shift towards digitized mail is now using private for-profit companies.
"Rather than reactive and punitive policymaking, often governed by the interests of private companies, we need evidence-based responses that look carefully at what contraband is entering prisons and how it's doing so," writes Mia Armstrong in a recent piece for Slate. "We must avoid punishing entire incarcerated populations for the bad behavior of a few individuals."
In Florida, the Department of Corrections is considering a system that would digitize inmates' mail and force them to pay for the printouts or the ability to see their mail on a tablet or kiosk. Pay??
As the Prison Policy letter points out, this can be "devastating for people with disabilities and people with limited resources." If the prison system seeks to reform people into the community, it hardly seems logical to further cut them off from it.
Let's Give Them The Finger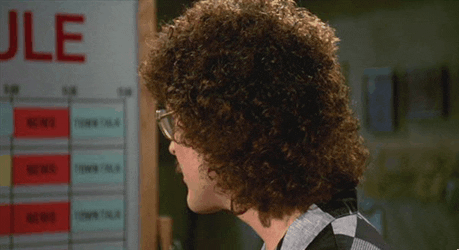 credit: giphy
The Indonesian Army will no longer test female cadets to make sure that they are virgins.
What year is this again?
Previously, female cadets had to submit to a finger test to allow medical personnel to assess whether or not they were virgins. The World Health Organization says that this test had "no scientific merit or clinical indication."
The Indonesian Army will now place more emphasis on testing their cadets for color blindness, spinal issues and heart disease because those things actually will have some effect on the cadets' job performance.
News By The Numbers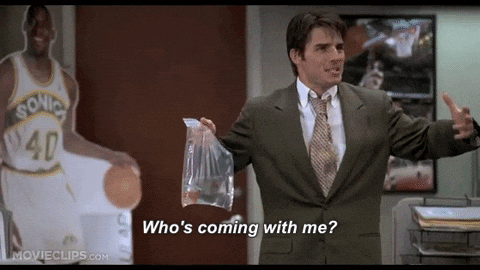 6. That is how many workers staged a walk-out to protest mandatory Covid vaccines at Missouri University Hospital. Not a big turnout when you consider that the mandate affects nearly 11,000 people.
£1. That was the cost of a plastic tray that a woman in England mistook for a baking tray. It melted in her oven and she is now asking Ikea to make their plastic trays look less like baking trays so future home cooks can avoid this mess.
$100. That is the going rate for fake Covid vaccine cards. That is $100 more than an actual Covid vaccine costs.
230,000 pounds. That is how many nickel ball bearings were stolen from the U.S. Army in New Mexico. The Army is investigating two civilians in connection with the theft.
£1,850. That is how much a piece of Prince Charles and Princess Diana's wedding cake sold for at auction. The wedding was in 1981. The auction was on Wednesday.
Where The Wild Things Are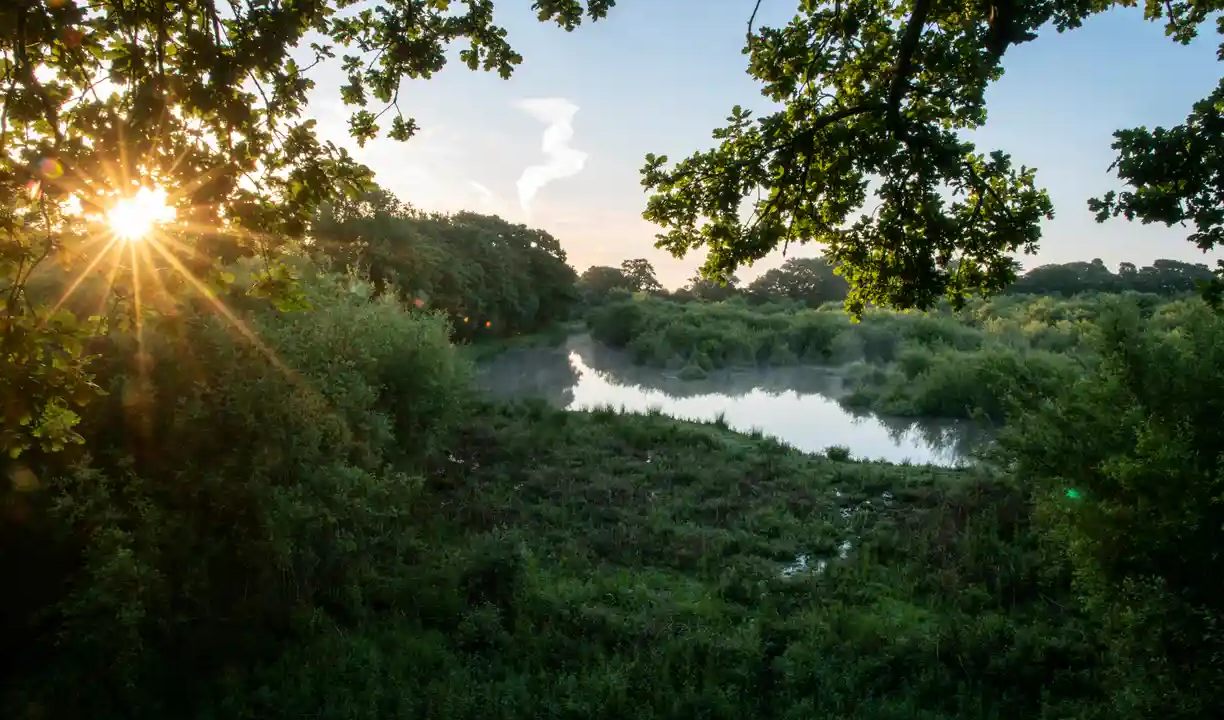 credit: the guardian
Rewilding is a concept that is gaining popularity with environmentalists. It means that you turn developed land back over to Mother Nature.
New research shows that rewilding even 5% of England could bring 20,000 new jobs and increase employment by 50%. The catch is that these are not cushy free-lunch Google'y type jobs. These are back-to-the-Earth type jobs. Full circle.
A study from Rewilding Britain shows that rewilding lands would bring about jobs in animal husbandry, ecology and nature tourism. They did this calculation based on rewilding a total of 72,000 acres.
Society must teach young people to do this because people who work the land are aging. The average British farmer is 57 years old.
There have been calls on the Royal Family to rewild her lands but the Queen has not shown much appetite to give her land to Mother Nature while she's still in charge.
Today's Live Show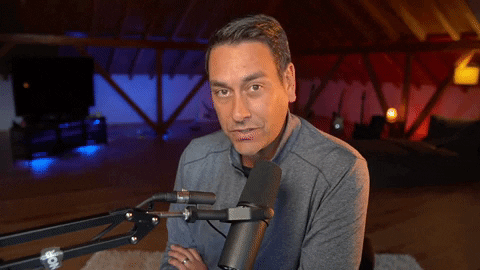 MORNING INVEST LIVE
Here's what's coming on today's live show at 8:30 AM EST.
The U.S. sending troops back to Afghanistan as the military industrial complex pushes the war narrative
The infrastructure bill gives a big pile of money to Wall Street with no strings attached.
Marjorie Taylor Greene says dying is better than getting a vaccine and lies about hospital beds.
Don't miss today's live show at 8:30 AM EST. Click here to RSVP and I'll see you then.
Share The Love
Become a friend of Morning Invest by sharing this newsletter with someone you love.
When you do, we don't just give you a pat on the back and say, "Well done old sport." We give you actual rewards that'll make everyone jealous.