| TOGETHER WITH | |
| --- | --- |
Happy Tuesday. On this day in 1976 the Federal Reserve rolled out the $2 bill in honor of the Bicentennial.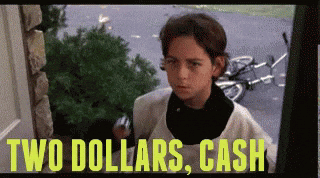 In Case You Missed It.
🤦🏻‍♂️ A news anchor in Tennessee confused her coverage of a live shooting because they were following two at the same time.
🚨 Cities in Minnesota have a 7 p.m. curfew due to protests after a Black man was fatally shot at a traffic stop by police.
😱 Macaulay Culkin is a father!
🌴 Hawaiian shirts are in fashion but some experts warn that they could be construed as racist.
🍕 Robotic self-driving cars are set to begin delivery of Domino's pizzas in Houston. No tip required, we assume.
🚬 New Mexico is now the 7th state to have legalized marijuana.
📜 Idaho lawmakers are considering an unlikely plan to absorb part of Oregon.
Coronavirus Update: 🗣 Total confirmed cases as of 1 p.m. ET on Monday: 31,209,794 — Total deaths: 562,141 — Total tests: 405,384,077
Today's Live Show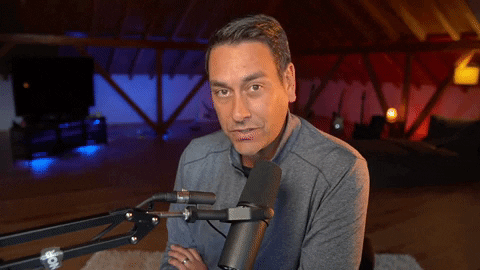 BITCOIN TO THE MOON AND A MIDDLE-CLASS TAX HIKE COMING?
Join us on today's live morning show. Bitcoin surges as Coinbase gets ready to go public. President Biden opens to a gas tax to pay for his massive infrastructure plan. Click here to RSVP for our live show and I'll see you at 9 AM Eastern.
The Lead: A Mountain of Debt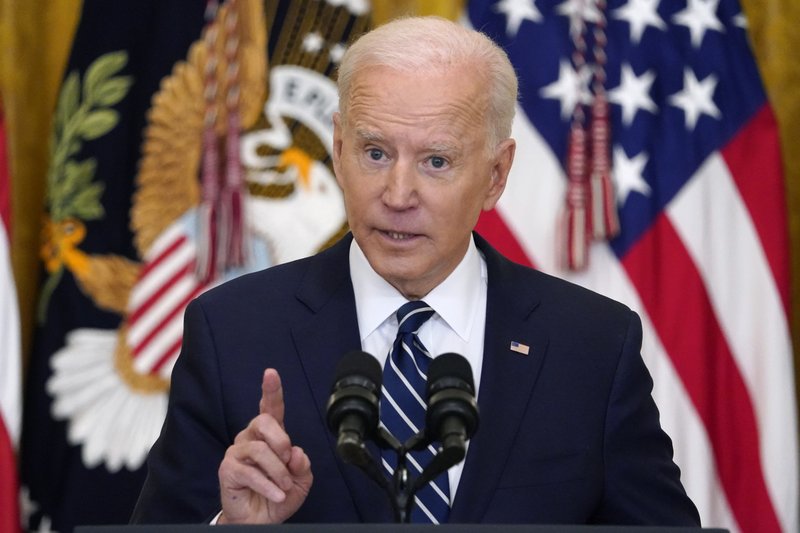 credit: getty
The national debt has more than doubled since this time last year to a record $1.7 trillion. The interest alone on that debt costs the U.S. $200 billion per year, according to some experts.
The government borrowed the money it used for stimulus and Covid relief packages. Those loans are secured by taxpayers at a time when tax rates are at an all-time low. That means we've got a shortfall of cash and a boom of spending. We hope you don't run your household budget this way.
"While much of the borrowing of the past year was unquestionably warranted, we are now becoming dangerously numb to the trillions in debt that are piling up," Maya MacGuineas, president of the bipartisan Committee for a Responsible Federal Budget, told the Wall Street Journal. "We need to start paying for what we spend. We need a plan to bring down the debt."
Great! So what is the plan?
The President's plan is currently to hike taxes. He met with lawmakers on Monday to discuss ways to pay for his $2.3 trillion infrastructure package, which is not yet on the books. Republicans made it clear that they do support a corporate tax hike but clearly, an influx of tax dollars is needed to support all this debt.
However, taxes are calculated based on money, goods, and services inside an economy, or gross domestic product. The Congressional Budget Office predicted that federal debt will equal 102% of gross domestic product by the end of the year and 202% by 2051. How can you tax what you don't have to pay for this kind of debt?
This plan sucks.
CONFORMING LOAN

Program

Rate

Change

APR

Change

30 year

2.91%

0.03%

2.85%

0.03%

15 year
2.26

%

0.01%

2.17

%

0.01%
Climate's Surname Shuffle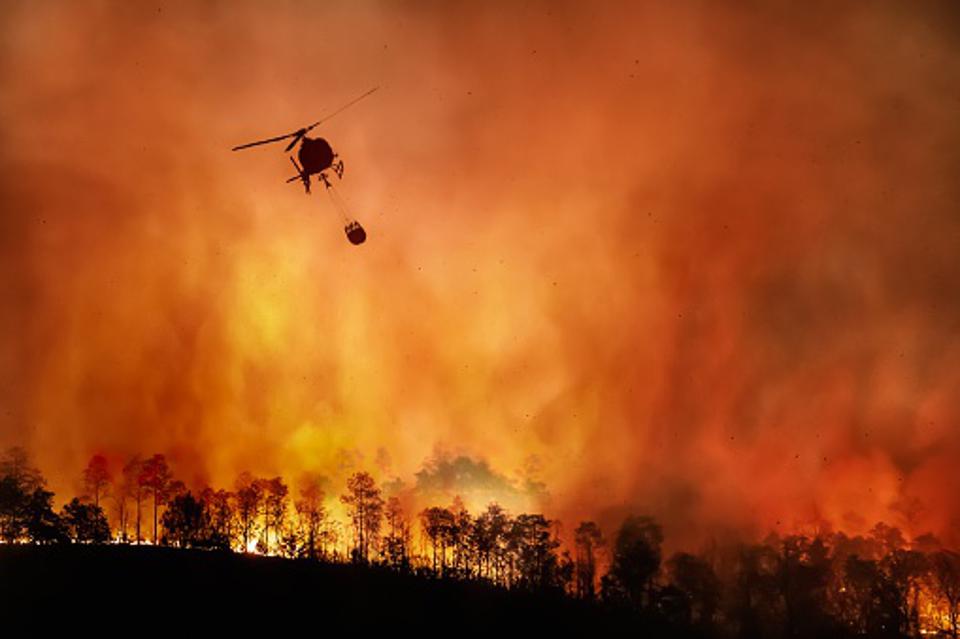 credit: forbes
The journal Scientific American announced that it will no longer use the term "climate change" to refer to the state of our planet. The new and more apt term for this: "climate emergency."
"Journalism should reflect what science says: the climate emergency is here," the statement said. The editorial board cited studies and advocacy from scientists around the world to affirm that this decision is "on solid scientific ground" because, in case you missed it, the world is experiencing natural disaster after natural disaster. Unprecedented wildfires, record cold snaps, increasingly frequent and deadly hurricanes, diminishing wildlife, you name it.
Noted. For what it is worth, our humble editorial board (which is just Natali) voted to join the cause and use this term from now on too. Words have power and if the term "climate emergency" helps us all feel the gravity of this, so be it.
Sponsor: Get 2 Free Stocks with Webull
Tomorrow Coinbase is going public and the stock market could have one of its biggest weeks of the year. Webull is extending their 2 free stocks promotion valued up to $1,600. Yes, you read that right. Right now you can get two free stocks valued up to $1600 just for opening an account with Webull.
You'll get the free stocks just for opening a free trading account with Webull and depositing $100 into the account to activate it. Remember you're not spending $100, you're simply depositing that money into your account. Don't forget to make that deposit in order to receive the free money. And right now Webull is giving away some premium stocks like Google and Apple.
Simply click here and start an account. Even if you never do anything else with the account you still get that free money.
With Webull you can invest in thousands of companies using their trading tools and analytics to create your own financial portfolio. And the best part is $0 commissions and no deposit minimums. I remember when I used to pay $6 per trade with some other companies. Not any more thanks to Webull.
Sign up today and get your free stocks. Thanks, Webull.
NCAA Sidelines States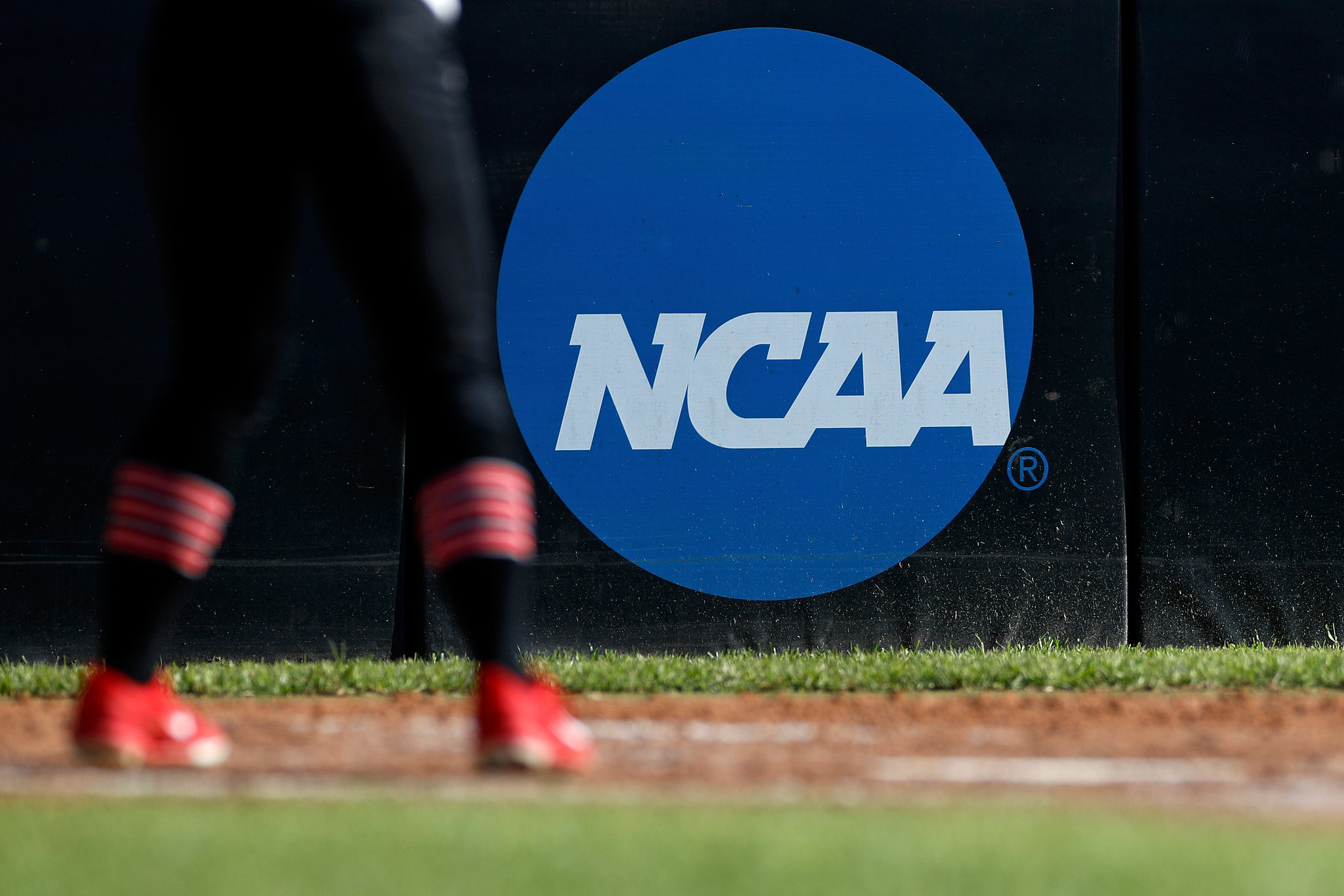 credit: ap
The NCAA college sports league says it will not host championships in states that pass laws that forbid transgender women from competing in sports. That would exclude Tennessee, Mississippi and Arkansas, all states which have these rules in place.
The NCAA has allowed transgendered women to compete in competitions since 2010. The organization released a statement on Monday saying that they unequivocally support transgender student-athletes and will host their tournaments in "locations where the hosts can commit to providing an environment that is safe, healthy and free of discrimination."
An NCAA tournament brings big money to its host city.
Hollywood
In related news, Will Smith's upcoming movie "Emancipation" will withdraw production from Atlanta due to Georgia's voting laws, costing the state more money in lost business.
"We cannot in good conscience provide economic support to a government that enacts regressive voting laws that are designed to restrict voter access," a statement from the movie directors said.
This is the era where political decisions affect business decisions and economies will hurt as a result. These decisions are not made in a vacuum. Jobs of hard-working people will be lost – people who are disenfranchised by the very laws being protested. We can support the intentions but should not gloat over decisions made in the spirit of "conscious capitalism" that have a real human cost.
Cough, Cough, Cough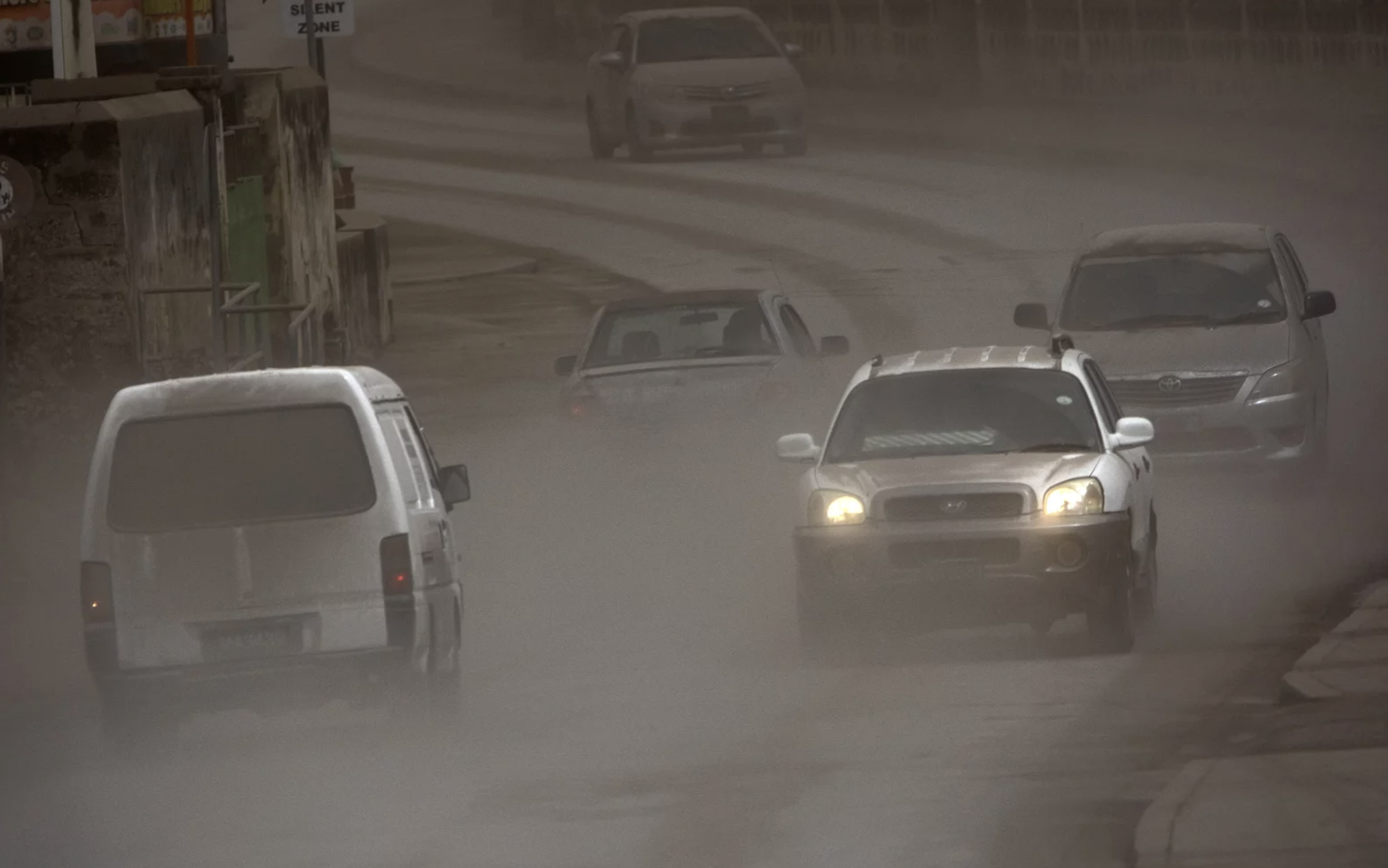 credit: ap
Residents of the Caribbean island of St. Vincent are dealing with a slow eruption of the island's volcano that has been pushing ash and debris into the atmosphere for days. Many have already been evacuated and hopefully more will follow.
The predicted conditions are apocalyptic! Experts say that the volcano will continue to explosively erupt causing clouds of gas to "reach scalding-hot temperatures and carry car-sized boulders" as flows make their way along the mountain. Once the lava hits the coast, the seawater could boil!
The volcano, named La Soufrière, began erupting on Friday and experts see no end in sight. They say it could go on for weeks.
News By The Numbers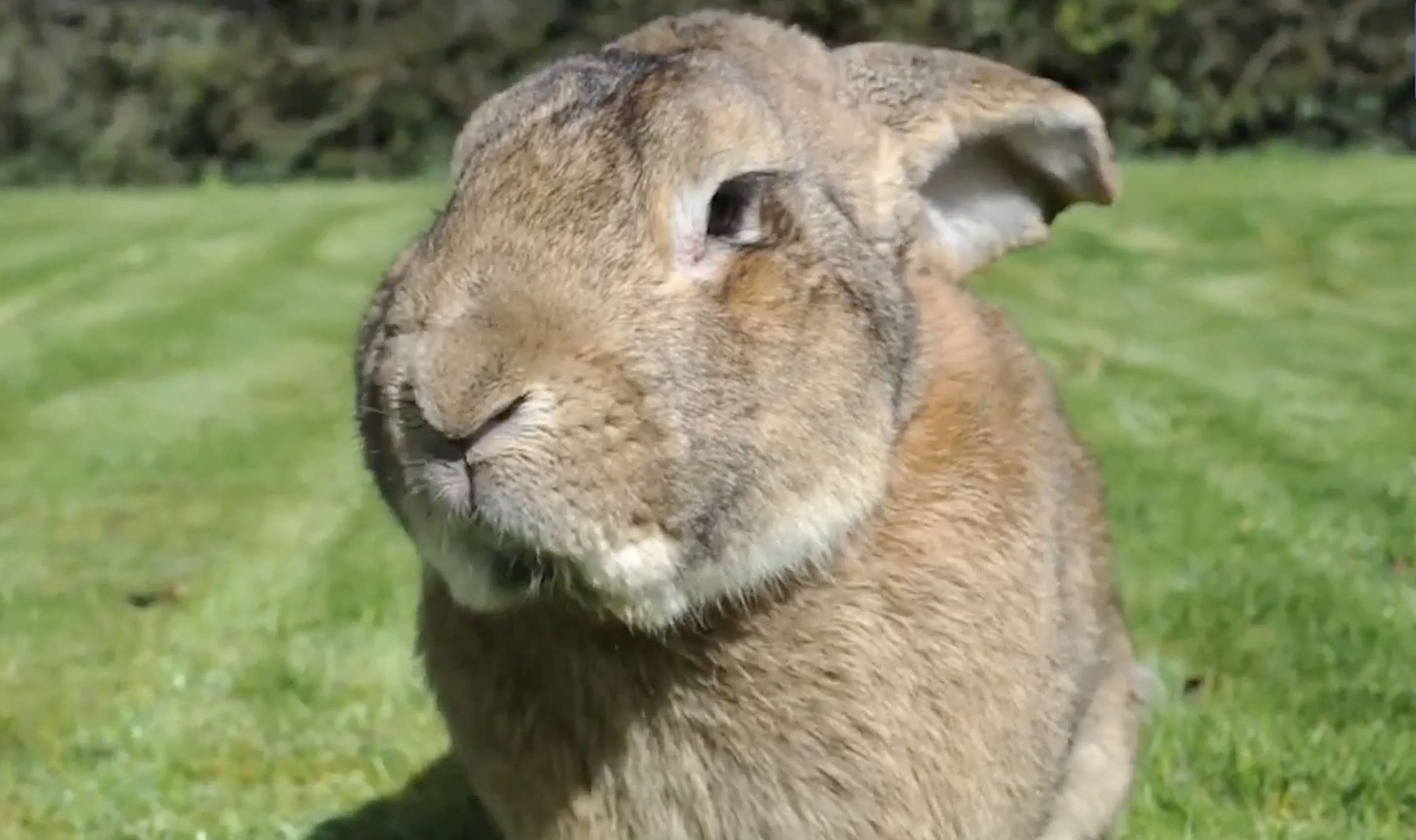 credit: nypost
£1,000. That is the reward being offered for the world's largest bunny, missing since this weekend. The 4 foot, 4 inch rabbit is named Darius and his owner is former Playboy model Annette Edwards.
5 cents. That is how much President Biden proposed as a per-gallon gas tax to help pay for his $2.3 trillion infrastructure plan.
1.3 million. That is how many users had their data exposed in a recent hack of the social network Clubhouse.
34. That is how many earthquakes were caused this weekend by the world's largest active volcano, Mauna Loa in Hawaii. Scientists are warning that this could signal an impending eruption.
$500,000. That is how much baseball umpire Joe West won in a defamation suit after New York Mets player Paul Lo Duca accused him of accepting bribes. West will soon hold the world record for most games umpired.
A Rolling Boil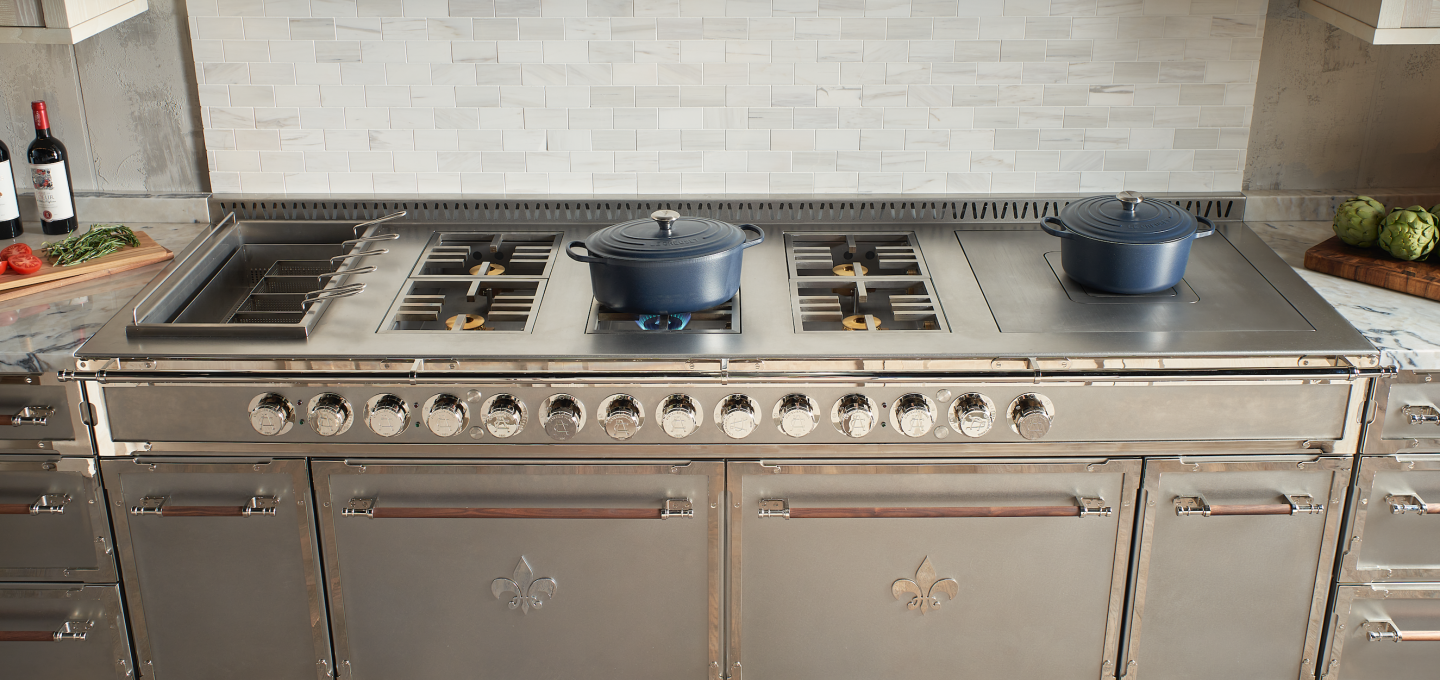 La Grande Cuisine stove credit: La Grande
People have been upgrading their appliances at a faster rate due to the pandemic and some are paying $40,000 for a luxury stove with a three-month wait time.
The stove and range in question is a French number called La Grande Cuisine 2000. It has six gas burners, two ovens, a central storage cabinet, and an electric griddle. It's a beast to behold although we suggest you consider this information about gas stoves before you plunk down for one. It does come with an electric burner option.
Many other luxury items have long wait times due to high demand such as $4,000 ice machines, Sub-Zero refrigerators, and sectional sofas that cost as much as $31,000. Alright for some!
Share The Love
Become a friend of Morning Invest by sharing this newsletter with someone you love.
When you do, we don't just give you a pat on the back and say, "Well done old sport." We give you actual rewards that'll make everyone jealous.