| TOGETHER WITH | |
| --- | --- |
Happy Wednesday.
Sometimes, email spam filters leave our newsletter in a junk folder, abandoned with no friends like Tom Hanks in "Castaway."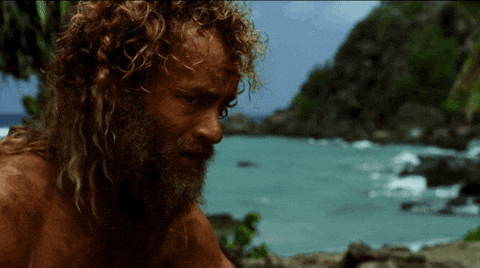 To make sure our newsletter is hitting your inbox every day, please make sure you…
Move us to your primary inbox if you use Gmail
Add us to your VIP list if you use Apple Mail
Add us to your favorites if you use Outlook
Or some combination of the above if you use anything else
Thanks!
In Case You Missed It.

A federal judge in Texas said that the Biden Administration cannot put a 100-day moratorium on deportations after the state of Texas sued the administration for this executive order.

Italian Prime Minister Giuseppe Conte has resigned.

Meet "Sumo Squirrel," a chunky squirrel that lives at the University of Michigan.

Doctors are warning against a new TikTok craze that claims that erection cream will make your lips bigger.
The U.S. State Department says that soldiers from Eritrea should leave Ethiopia's Tigray region immediately, citing looting, sexual violence, and assaults on refugee camps.

A new French law says that small villages must protect their sounds and smells known as the nation's "sensory heritage."

Coronavirus Update:
Total confirmed U.S. cases as of 2 p.m. ET Tuesday: 25,335,606 — Total deaths: 422,583 — Total tests: 293,694,286
CONFORMING LOAN

Program

Rate

Change

APR

Change

30 year

2.16%

0.18%

2.71%

0.18%

15 year
2.16

%

0.19%

2.24

%

0.21%
The Lead: Impeachment
senator rand paul credit: ap
The impeachment trial is trucking right along. Republicans voted on whether or not the impeachment trials were constitutional and the vote passed. The fact that the vote was forced at all shows that Democrats may not get the two-thirds majority vote that they need for a conviction.

Kentucky Senator Rand Paul argued that the trial was illegal because Donald Trump is now a private citizen and no longer a President. This measure was voted down with five Republicans joining Democrats but that is still not enough to get a conviction. They need 17.

This does not mean it won't happen. Many Republicans are wringing their hands over this because if they convict the former President, they could also bar him from running for any public office in the future, which he promised to do before he left office. He has also threatened to start a new political party called the Patriot Party, which would likely divide the Republican Party and not the Democratic Party. This puts Republicans in between a rock and a hard place and they are acting pretty cagey as a result. At the very least, it's entertaining.
Sponsor: DealCheck
What if you could analyze an investment property in seconds? You can with my favorite tool called DealCheck.
Look we just don't have time to dig through different websites trying to piece together data points like liens, taxes, ROI, etc. DealCheck makes it easy to analyze rental properties, BRRRR's, flips & multi-family buildings, estimate profits, and find the best real estate deals.
DealCheck lets you quickly search for properties and import their description, list price, value & rent estimates, property taxes, photos, and more. Try DealCheck for free right now to unlock their powerful tools to help you build a portfolio of rental properties.
Enjoy Your Flood While I Enjoy My Private Jet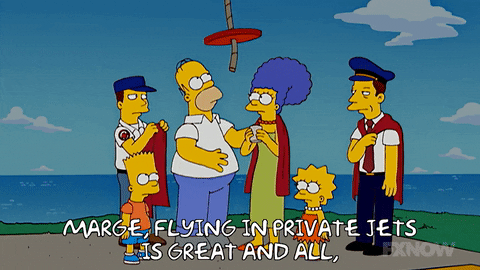 credit: giphy
A new study shows that the richest 1% of the population has used up twice as much carbon as the poorest 50% in the last 25 years but they don't suffer the consequences of climate change. The poor do.

The Oxfam International study showed that the pandemic has made the wealthy even bigger resource hogs. For instance, when commercial travel halted, they resorted to private jets. When lockdowns were announced, they bought even bigger homes and blasted their heat and AC year-round. But when climate change causes flooding and storms, they have somewhere to escape. The poor do not.

"In country after country it is the richest who are least affected by the pandemic and are the quickest to see their fortunes recover. They also remain the greatest emitters of carbon, and the greatest drivers of climate breakdown."

The study says that governments should implement taxes on carbon emissions, especially on luxury-related items, and take those taxes to help poorer communities that cannot escape the devastation of climate change.
News By The Numbers
curt sschilling credit: getty
9. That is how many times former Red Sox pitcher Curt Schilling has been denied entry into the Baseball Hall of Fame. This time he missed the honor by 16 votes. He is now asking that his name be taken off the list for future consideration. He believes he has been denied this honor due to his controversial political views.

$500. That is how much Target is paying each employee as a bonus to thank them for their hard work during the pandemic. This will cost the retailer $200 million.

$75,000. That is how much the FBI is offering in rewards for anyone who has information leading to the people who planted the pipe bombs at the headquarters of the Republican and Democratic national committees on January 6 during the Capitol riots.
Gas Pains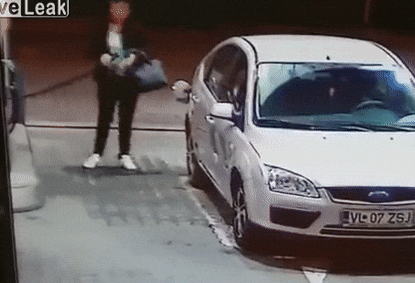 credit: giphy
Gas prices are on the rise and expected to keep going. In the last two weeks alone, the average price of a gallon jumped 10 cents to $2.45.
Crude oil prices are up since November and oil production is down. Saudi Arabia said that it will cut production by one million barrels per day due to reduced demand during the pandemic. Under President Trump, the U.S. was the world's top oil producer but now that President Biden has canceled the Keystone XL Pipeline, that will likely change. That pipeline was expected to transport 830,000 barrels of oil to Gulf Coast refineries but the Biden administration is more focused on cleaner energies. Economists say that lower supply will mean higher prices.

Still, the price at the pump is 15 cents less than it was a year ago before the pandemic really got going. The highest gas price in the country is in the San Francisco Bay Area at $3.46 per gallon. The lowest is $2.07 in Houston Texas.
Another Reason To Ditch Plastics
cheap plastic toys credit: intercept
This current generation of men have the lowest sperm count and the highest infertility rates in history, according to an epidemiologist at Mt. Sinain named Shanna Swan. What, does she say, is the culprit? Toxins in the environment.

Swan says that industrial chemicals can be linked to changes in our reproductive systems, including more babies being born with smaller penises, higher rates of erectile dysfunction, the decline in fertility, and more.

She points to phthalates and bisphenol, both of which are common chemicals in plastics, food packaging, and many household products such as cleaning agents and cosmetics. These are endocrine disruptors that act as hormones, perverting the natural balance of hormones in the human body with disastrous consequences.
Swan has a book coming out next month called "Count Down: How our Modern World Is Threatening Sperm Counts, Altering Male and Female Reproductive Development, and Imperiling the Future of the Human Race." I have pre-ordered it but I am quite sure it will not be good for my anxiety and neurosis.
Sleeping 24-7 at a 7-11
credit: pbs world
Would you want to camp out in a 7-Eleven? Who wouldn't!? The convenience store is putting a new Dallas location up for overnight rental on Airbnb.

The lucky customer who snags this will get to stay overnight in a store outfitted with what they are calling a PlayStation 5 "Gamer's Paradise." You will get all the Slurpees you can drink! My stomach hurts just typing that. And access to snacks from Doritos, Laredo Tacos and more.

Only two people can stay each night for only one night at a time. It will cost $11 per person per night.

Incidentally, the convenience store was born in Texas. Ice docks used to be big business before mass refrigeration but people did not want to patronize them in the brutal heat of summer. One man extended hours at his ice docks from 7 a.m. until 11 p.m. so that customers could come when the blazing sun was not in the sky and his customers were grateful. One night a customer said that she wished the ice docks also sold bread, eggs, and milk and the man decided to try it. Thus the birth of the convenience store! This and many other interesting facts about the American supermarket can be found in the recent book, "The Secret Life of Groceries." Highly recommended reading!
Share The Love
Become a friend of Morning Invest by sharing this newsletter with someone you love.
When you do, we don't just give you a pat on the back and say, "Well done old sport." We give you actual rewards that'll make everyone jealous.