| TOGETHER WITH | |
| --- | --- |
Happy Wednesday. New Orleans celebrated its first full-dress Mardi Gras since 2020 yesterday, and the parades were POPPING.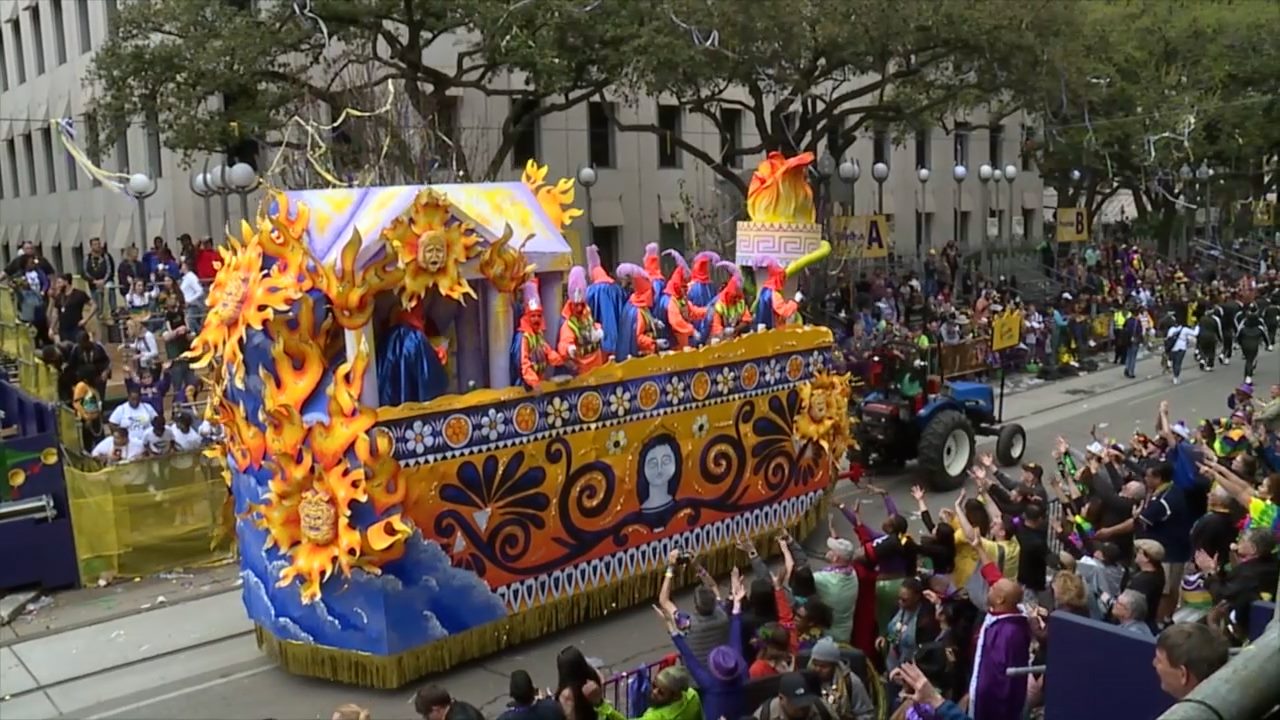 credit: wgno
In Case You Missed It.
🇷🇺 Over a hundred U.N. diplomats walked out in protest when Russian Foreign Minister Sergey Lavrov gave his Human Rights Council speech Tuesday.
🎤 U.S. Republicans in the House and Senate are going after Representative Marjorie Taylor Green (R-Ga.) and Paul Gosar (R-Ariz) for speaking at the white nationalist America First Political Action Conference.
⛽️ According to a U.S. defense official, Russia's 40-mile convoy to Kyiv has stalled, possibly due to gas and food shortages.
🇺🇸 President Biden said that Vladimir Putin will have to "pay a price" for Russia's invasion into Ukraine at his first State of the Union address to Congress.
Coronavirus Update: 😷
| | | | |
| --- | --- | --- | --- |
| | Bitcoin | $44,180.78 | |
| | | | |
| --- | --- | --- | --- |
| | Ethereum | $3,011.31 | |
| | | | |
| --- | --- | --- | --- |
| | Cardano | $0.9631 | |
| | | | |
| --- | --- | --- | --- |
| | Dow | 33,294.95 | |
| | | | |
| --- | --- | --- | --- |
| | S&P | 4,306.26 | |
| | | | |
| --- | --- | --- | --- |
| | Nasdaq | 13,532.46 | |
*Stock data as of market close, cryptocurrency data as of 5:00am ET.
Markets: Stocks slipped on Tuesday as traders weighed the potential for a long-term multi-year war in Ukraine. Worries of further supply chain disruptions are also front and center after President Biden announced an airspace ban on Russian aircraft. Crude oil prices hit $110 a barrel.
The Lead: The Effects of War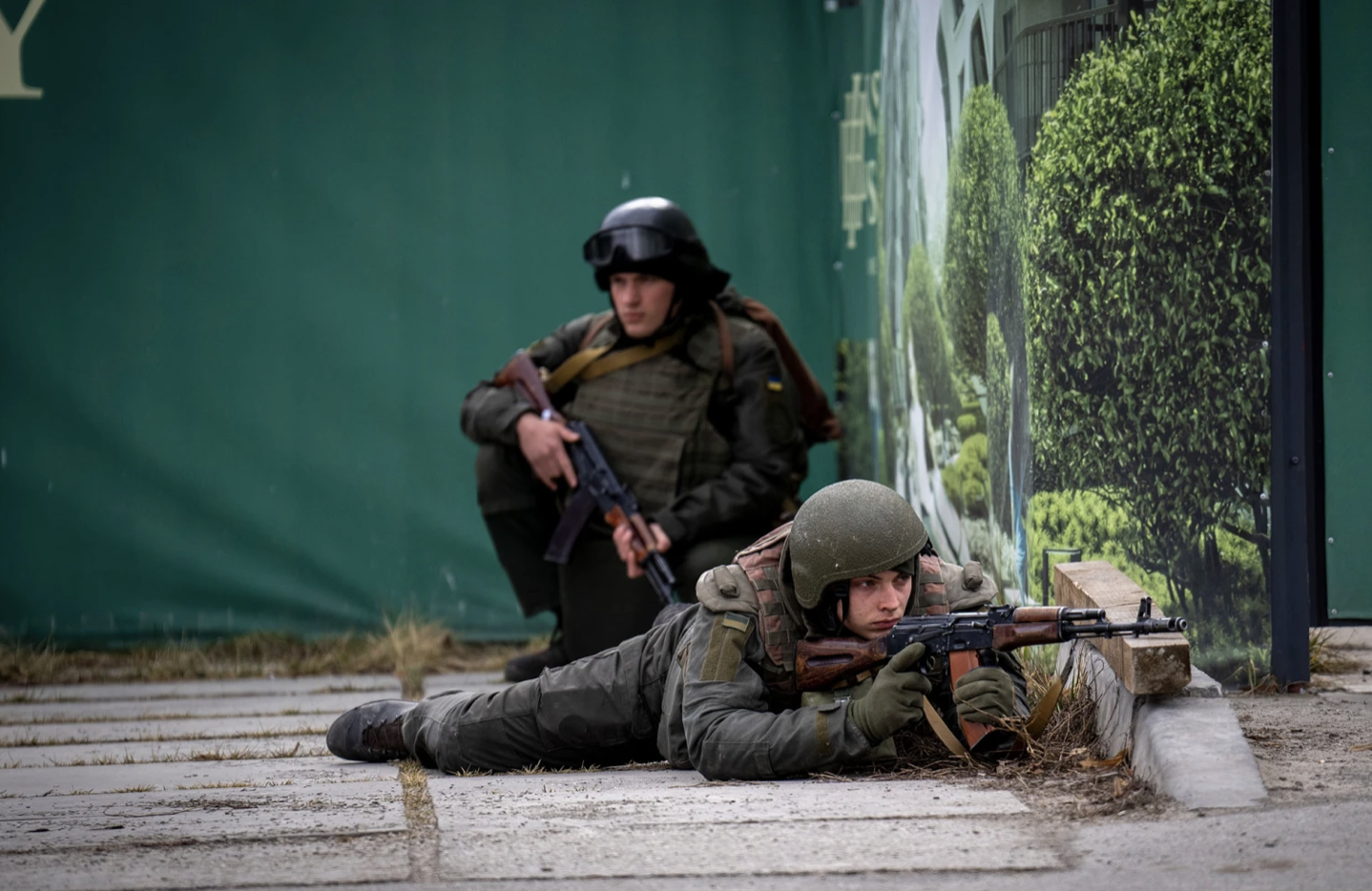 Ukrainian soldiers take aim in Kyiv credit: ap
The Russian invasion of Ukraine continues in all of its horrors, with Russia escalating attacks on civilian targets. So, who is on the ground?
Ukrainian People
Stories of bravery abound in Ukraine where many civilians are fighting alongside the military to defend their nation from Russian control. Regular people have stood in front of tanks. A soldier sacrificed himself to destroy a bridge to prevent Russian advance. An 80-year-old grandpa tried to enlist to fight "for his grandchildren."
The Ukrainian defense has grown to 220,000 active-duty soldiers and tens of thousands of National Guard troops, police, reservists, and civilian volunteers. That number doesn't come close to Russia's million-strong military, but as of February 27, Ukraine's Defense Ministry says the count of Russian losses includes 27 airplanes, 26 helicopters, 146 tanks, 706 battle armored cars, and 4,300 soldiers.
Russian People
There is evidence that at least some of those Russian soldiers were lied to. A viral video shows captured Russian soldiers who say they were told to go to Ukraine for training exercises.
President Putin runs his country on disinformation, so it's hard to tell what the Russian people know. They must know something, though, because over 5,000 citizens have been arrested for protesting the war. Oligarchs and politicians are speaking out too, calling for an end to the invasion. While they aren't being gunned down or forced to leave their homes, they are getting hit by sanctions, which could lead to poverty and starvation if Putin drags this out. While Putin defends his dream of reuniting the USSR, his people will inevitably suffer too.
Others
Countries around the world have told their citizens to leave Ukraine, but foreign students are reportedly having a hard time. Many African and Indian students are being stopped at checkpoints, ordered off buses to the border, and facing racism and segregation due to a Ukrainians-first policy.
Many think that Putin does not have a chance of succeeding in this war, but he also can't leave now without looking like he lost. Russians, Ukrainians, and beyond are terrified about what the world will look like if and when Putin finally admits defeat. That's a big if.
Learn a New Language In 5 Minutes a Day
With Babble you can learn a new language in just a few minutes a day! And they want to make one thing crystal learning a new language in small bite-sized chunks is actually THE BEST way to learn a new language.
Babble's easy to use app makes it fun and easy to learn, here's how:
Babbel's 15-minute lessons make it the perfect way to learn a new language on the go.
Unlike the infamous language classes you took in high school, Babbel designs their courses with practical, real-world conversations in mind. Things you'll get to use in everyday life.
Their teaching method has been scientifically proven to be effective.
With Babbel you can choose from 14 different languages, including, Spanish, French, Italian, and German.
Right now, when you purchase a 3-month Babbel subscription, you'll get an additional 3 months for FREE. That's 6 months, for the price of 3! Just go to BABBEL.com and use promo code INVEST.
We Are One Big Family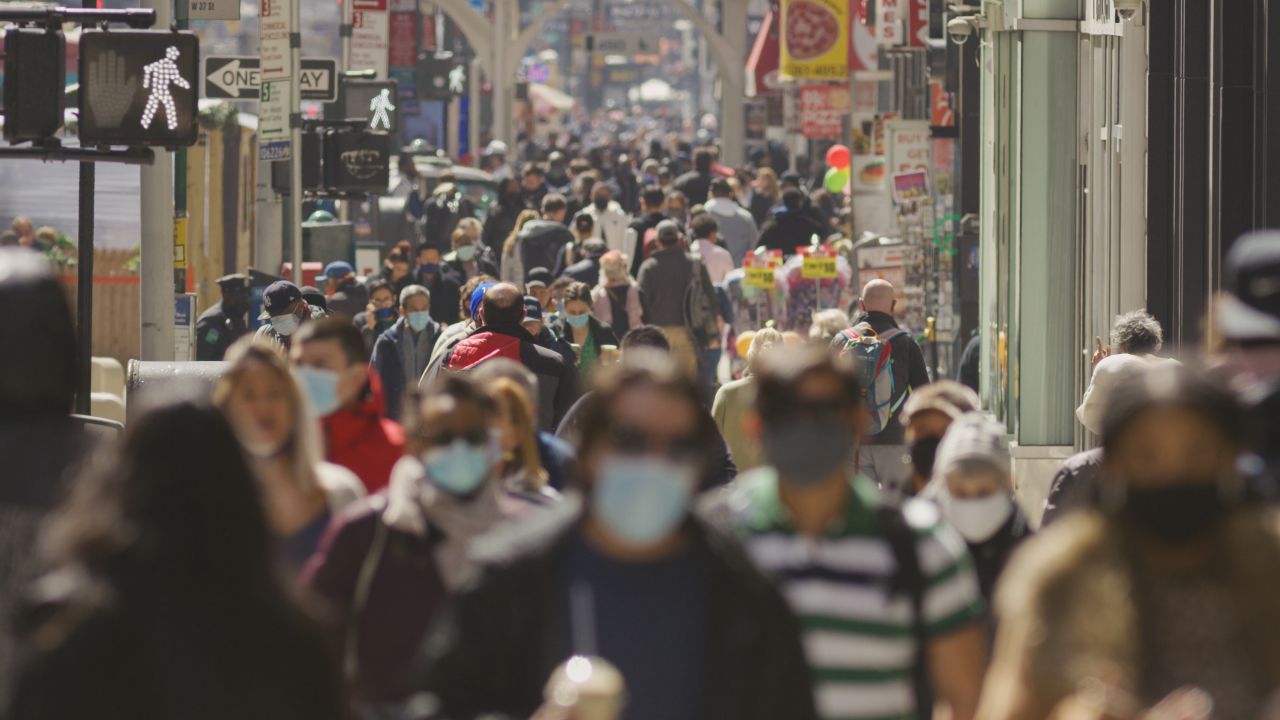 credit: getty
Modern technology is once again allowing us to better understand ancient history.
Researchers at the University of Oxford's Big Data Institute have created an algorithm to connect all the big data, combining ancient and modern genomes for the first time to reveal more about human history and evolution.
"Simply put, what we did was we created the largest human family tree ever," said lead author Anthony Wilder Wohns from the Broad Institute of MIT and Harvard. "We have a single genealogy that traces the ancestry of all of humanity, and shows how we're all related to each other today."
The family tree, officially the "human gene genealogy," confirms that humans mostly evolved in Africa and that a bunch of them moved out about 70,000 years ago. It also looks like humans might have come to North America earlier than we thought.
Right now, the tree consists of 3,609 people from 215 populations, some over 100,000 years old. But this algorithm means more genomes can be added in the future for an even clearer picture of our tree.
Striking a Chord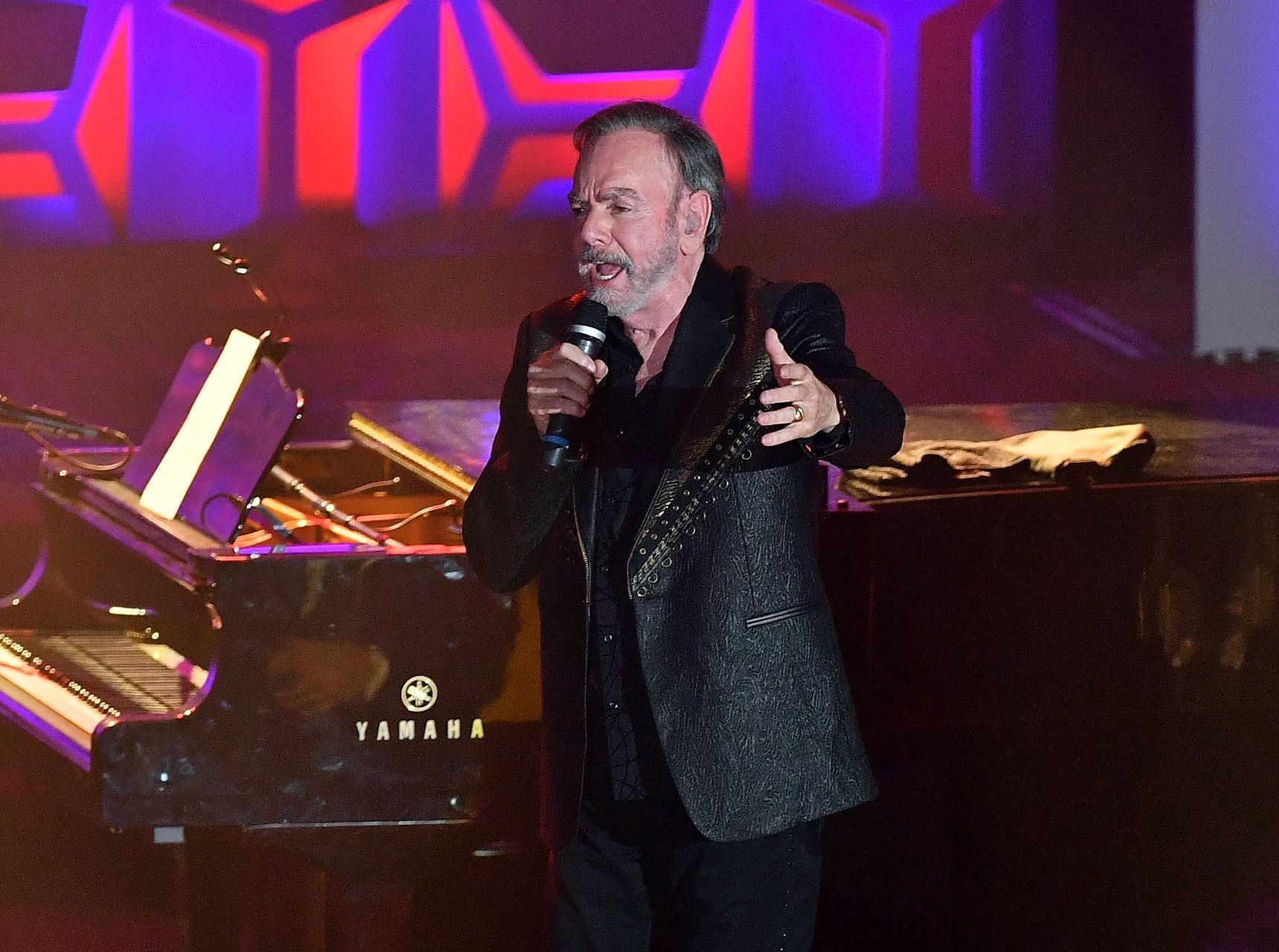 credit: getty
An increasing number of artists are selling out. Or are they cashing in?
Neil Diamond is the latest musician to sell off his songs — Universal Music Group is now the proud owner of Diamond's song catalog and recording rights. Though the details of the deal weren't disclosed, this is the latest in a string of multimillion-dollar deals for classic artists like Bruce Springsteen and Bob Dylan. Even non-geezer musicians like Shakira have sold parts of their catalogs.
They're doing it now because the money is astronomical ($500 million for Springsteen's back catalog), and artists have lost tons of concert money during the pandemic. On the other side, Covid showed big music companies that oldies are definitely still goodies as we all found comfort in songs like Paul Simon's "Diamonds on the Soles of Her Shoes."
Artists, who get $0.003 and $0.005 per stream on average on Spotify are increasingly opting for a multimillion-dollar lump sum rather than hoping for plays.
Can you blame them?
News By The Numbers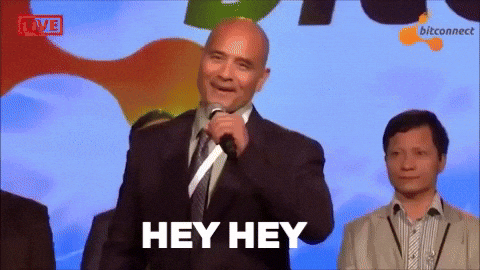 credit: giphy
$2.4 billion. That is how much money BitConnect founder Satish Kumbhani raised in a Ponzi scheme. He was indicted by the U.S. DOJ but cannot currently be located.
60 million. That is how many barrels of oil 31 countries have committed to releasing from strategic reserves to minimize market disruptions caused by sanctions on Russia.
12%. That is how effective Pfizer's Covid vaccine was against infection for kids 5-11 in New York State during the omicron surge.
400. That is around how many missiles Russian forces have fired on Ukraine since the invasion began, according to a senior U.S. official.
11. That is how many U.N. member nations condemned North Korea's recent ballistic missile launch as "unlawful and destabilizing." This is not the first launch from North Korea this year, in violation of U.N. resolutions.
Today's Live Show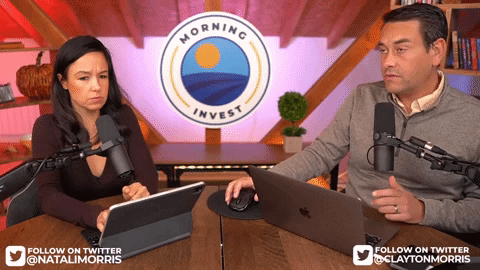 MORNING INVEST LIVE
We are back from winter break and ready for a great live show today at 9AM EST. We are going to be taking a deep dive on the western media hypocrisy around Ukraine. And we'll provide some context around President Biden's State of the Union address. All that and more on a very busy Wednesday. Click here to RSVP and we'll see you at 9 AM Eastern.
What's Trending?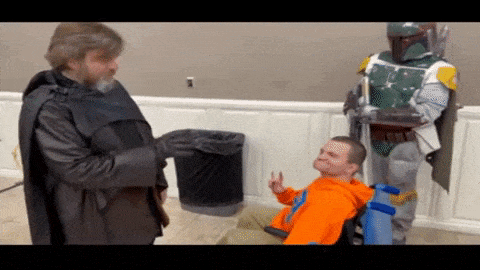 credit: getty
Mark Hamill is trending because there's a video of him using ASL to speak with a fan as Luke Skywalker.
Women's History Month is trending because that's what March is in the U.S.
Britney Spears is trending because she shared photos of her beach vacation with fiancé Sam Asghari featuring her wedding ring and naked beach time. Responses ranged from "Good for her!" to "Is she doing okay?"
Share The Love
Become a friend of Morning Invest by sharing this newsletter with someone you love.
When you do give you actual rewards that'll make everyone jealous.