| TOGETHER WITH | |
| --- | --- |
Happy Tuesday.
Tonight is the Super Blood Moon Eclipse when the moon will be the closest to the Earth for the year. It will be best viewed from the West Coast but its effects will be felt by all!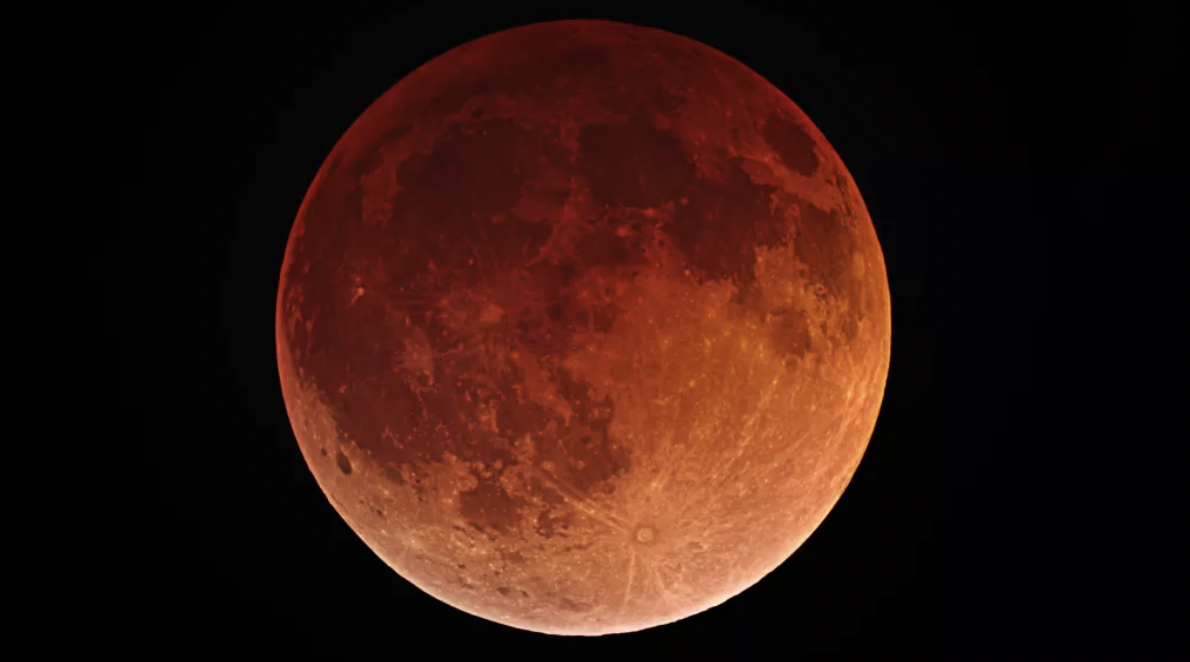 In Today's Newsletter:
Crypto traders will have a less stressful morning.

Florida takes on social media companies

Calls to poison control centers are surging
In Case You Missed It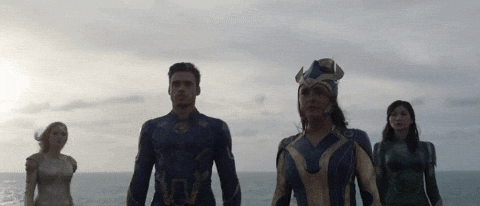 credit: marvel studios
🎬 Marvel released a star-studded trailer for "Eternals" and fans are perturbed that this lot didn't bother to help fight Thanos.
🎈This video has gone viral with yet another gender reveal party gone wrong and Twitter points out that no child should be hit for refusing to pop a balloon, which no child wants to do EVER.
🏋🏻‍♀️ A man in New York was arrested for fraudulently collecting disability after he posted photos of himself pumping iron on his wife's Instagram account.
🇦🇹 Correction: Some studious readers pointed out that we mistakenly wrote Australia rather than Austria in yesterday's story about a man who had the wrong leg amputated. Mea culpa, dear reader. Thank you for the kind correction.
​​​​🗣 Coronavirus Update: Total confirmed cases as of 7:30 p.m. ET on Monday: 33,140,137 — Total deaths: 590,184 — Total tests: 459,239,906
CONFORMING LOAN

Program

Rate

Change

APR

Change

30 year

2.84%

0.02%

2.90%

0.02%

15 year
2.10

%

0.01%

2.19

%

0.00%
The Lead: Crypto Bounces Back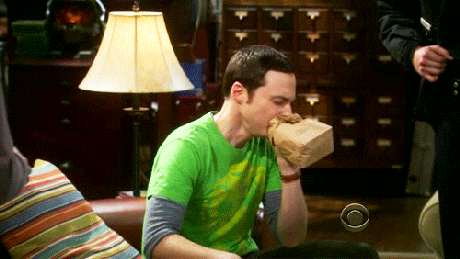 credit: giphy
Bitcoin investors can stop hyperventilating. The cryptocurrency stopped trending downward on Monday and pushed back over $40,000 per coin.
Last week had Bitcoin riding a water slide and taking alternate coins with it. It led to an all-time high of $4.53 billion in losses in a single day and $14.2 billion in losses for the week.
But you only lost if you sold. The coins are showing signs of stability and veteran investors are holding on for the long haul.
Sponsor: HelloFresh
Want to save 40% on your grocery bill? Want delicious ingredients shipped right to your door? Want to prepare amazing meals in under 30 minutes? Want to get 12 free meals for trying it out? Then you're in luck. You'll get free food with that link.
Introducing HelloFresh. Get fresh, pre-measured ingredients and mouthwatering seasonal recipes delivered right to your door, America's #1 meal kit. HelloFresh lets you skip those trips to the grocery store, and makes home cooking easy, fun, AND affordable.
The recipes are easy to follow and quick to make, with simple steps and pictures to guide you along the way. You'll save 40% off your grocery bill by using HelloFresh. The packing is all made from recyclable materials. They have multiple meal options for small and large families ranging from vegan to meat and everything in between.
Even if you don't like it you just got 12 meals of free food delivered to your door because of Morning Invest. You'll have to use this link to get it. Use the code Invest12 to get those free 12 meals.
Social Media In The Sunshine State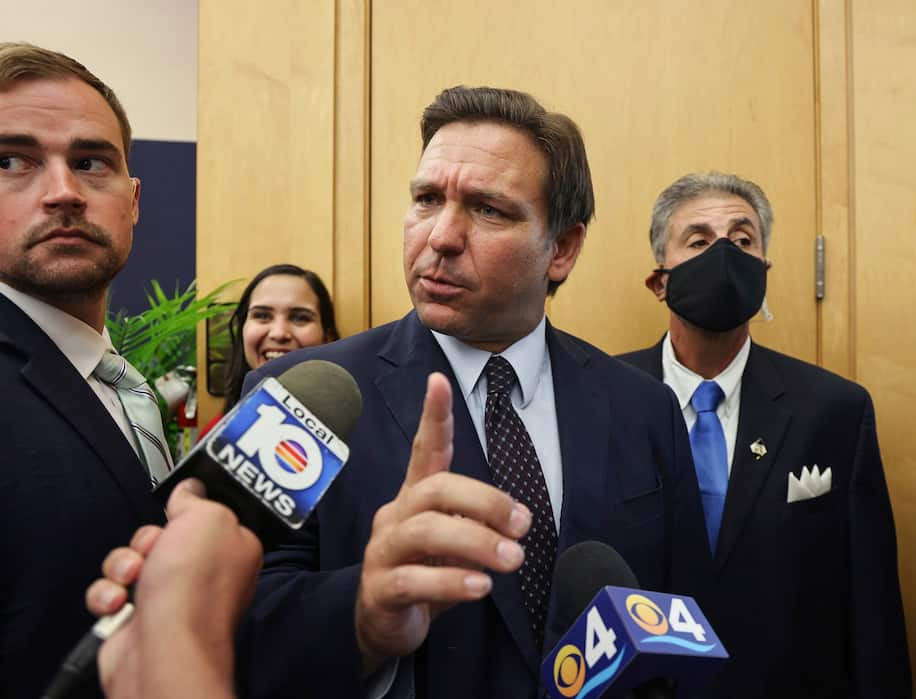 credit: ap
Florida is the first state to fine social media companies who ban politicians. Governor Ron DeSantis signed this bill into law on Monday.
The governor said that this offers a "guaranteed protection against the Silicon Valley elites." This is in direct response to former President Trump getting booted from Twitter, Facebook and YouTube after the January 6 Capitol riots. Under this new bill, these companies would be fined $250,000 per day for banning state-wide political candidates but would face lower charges for local candidates. It also makes it illegal to prevent news outlets from posting to their own platforms.
This is the first bill of its kind to be signed into law but Texas is working on a similar version. The bill will likely be challenged by higher courts.
Today's Live Show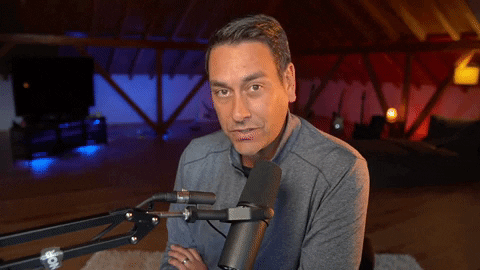 MORNING INVEST LIVE
Join us on today's live morning show. We'll be looking at whether the Fed will step in now that Inflation is taking off. Ethereum heading to $18,000 by the end of the year? Crypto bulls see a big comeback. That and so much more on today's show. Click here to RSVP and I'll see you at 9 AM Eastern.
News By The Numbers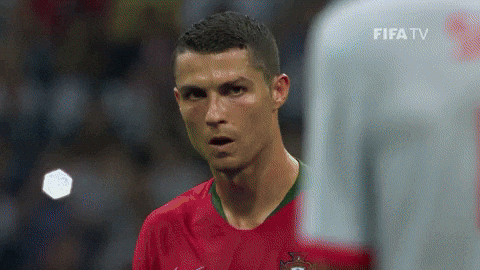 credit: giphy
29. That is how many goals Cristiano Ronaldo scored this season, making him the first player to score the most goals in one season in three different leagues: Premier League, La Liga and Series A.
10,000. That is how many hungry goats will help prevent forest fires in California by eating up dry grasses that could exacerbate wildfire spread.
49%. That is how many voters support Senator Bernie Sanders' proposal to stop the sale of $735 million worth of weapons to Israel.
100. That is how many trees a man in the Ozarks had cut down to improve his view of the lake. They were not on his property and now the town is investigating. "We don't take things like this lightly. The tops of the trees look like something out of the Lorax," said one local authority.
Texas Hold 'Em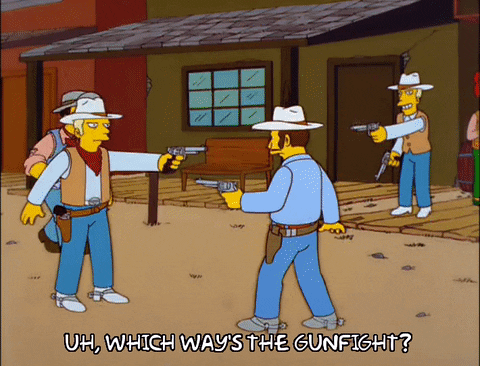 credit: giphy
In Texas, the law soon may allow residents to carry guns without a license. The state's Republican congress approved this bill on Monday and it will head to Governor Greg Abbott to sign.
The governor has said that he supports the bill. It would allow anyone over the age of 21 to carry a gun without a license as long as they are not banned from gun-owning by federal law. The authors of the bill argue that current licensing requirements in Texas are onerous and infringe on Texans' Second Amendment rights.
In Texas, it is already legal to carry a rifle without a license. The National Rifle Association, predictably, supports the new bill, calling it the "most significant pro-Second Amendment measure in Texas history."
Portland v. Homeless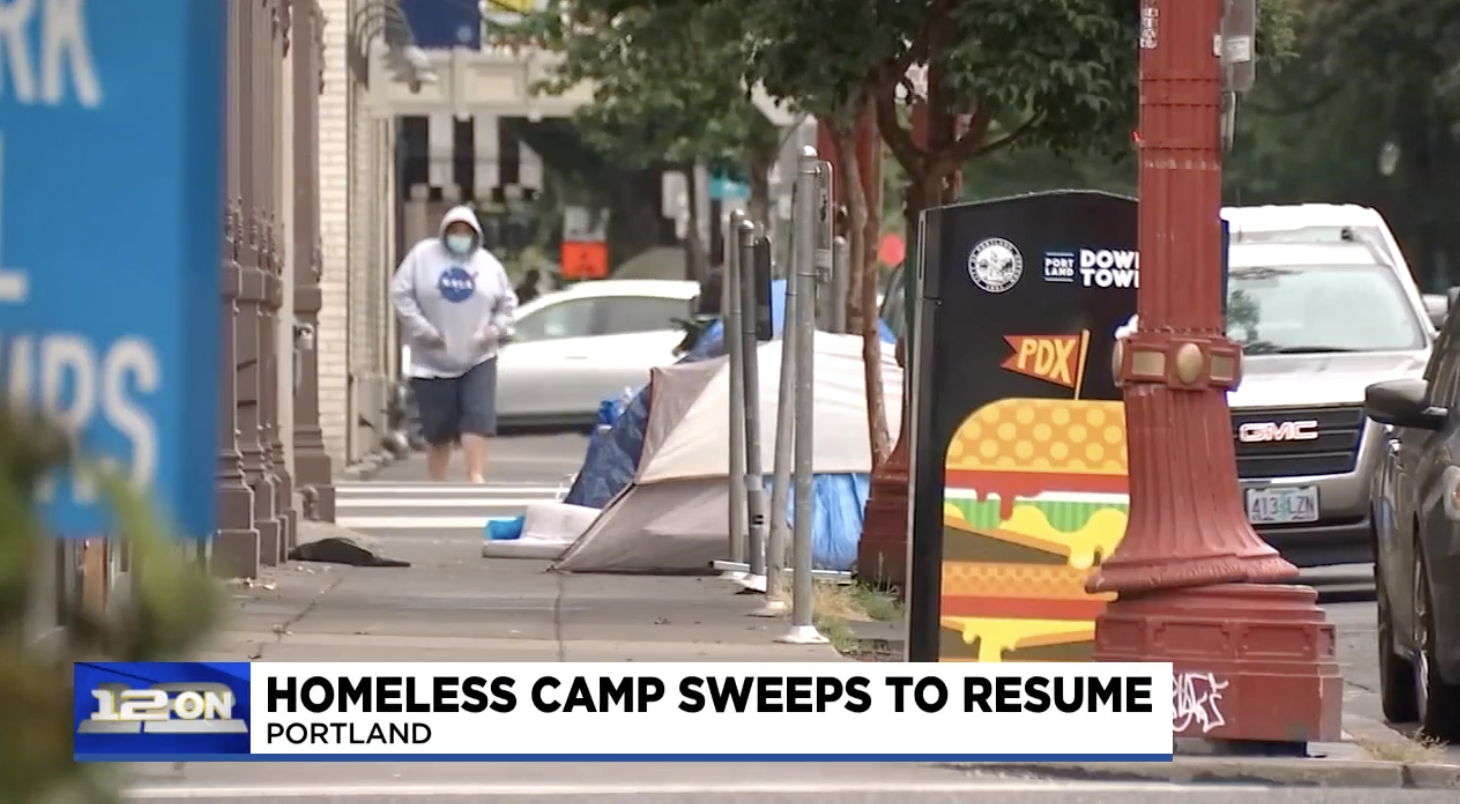 credit: youtube
Homeless people have joined a class-action lawsuit against the city of Portland. They claim that the city's contractors have been illegally discarding their possessions when they clear out homeless camps for construction projects.
Oregon law requires the city to collect and retain all property that is "recognizable as belonging to a person and that has apparent use." Those items are to be stored in a warehouse for 30 days before they can be discarded. The suit says that the city has not followed these laws, leaving people with close to nothing with literally nothing.
The four named plaintiffs are not asking for money. They are asking the city to change its policies about collecting homeless people's possessions.
Poison Control, Can I Help You?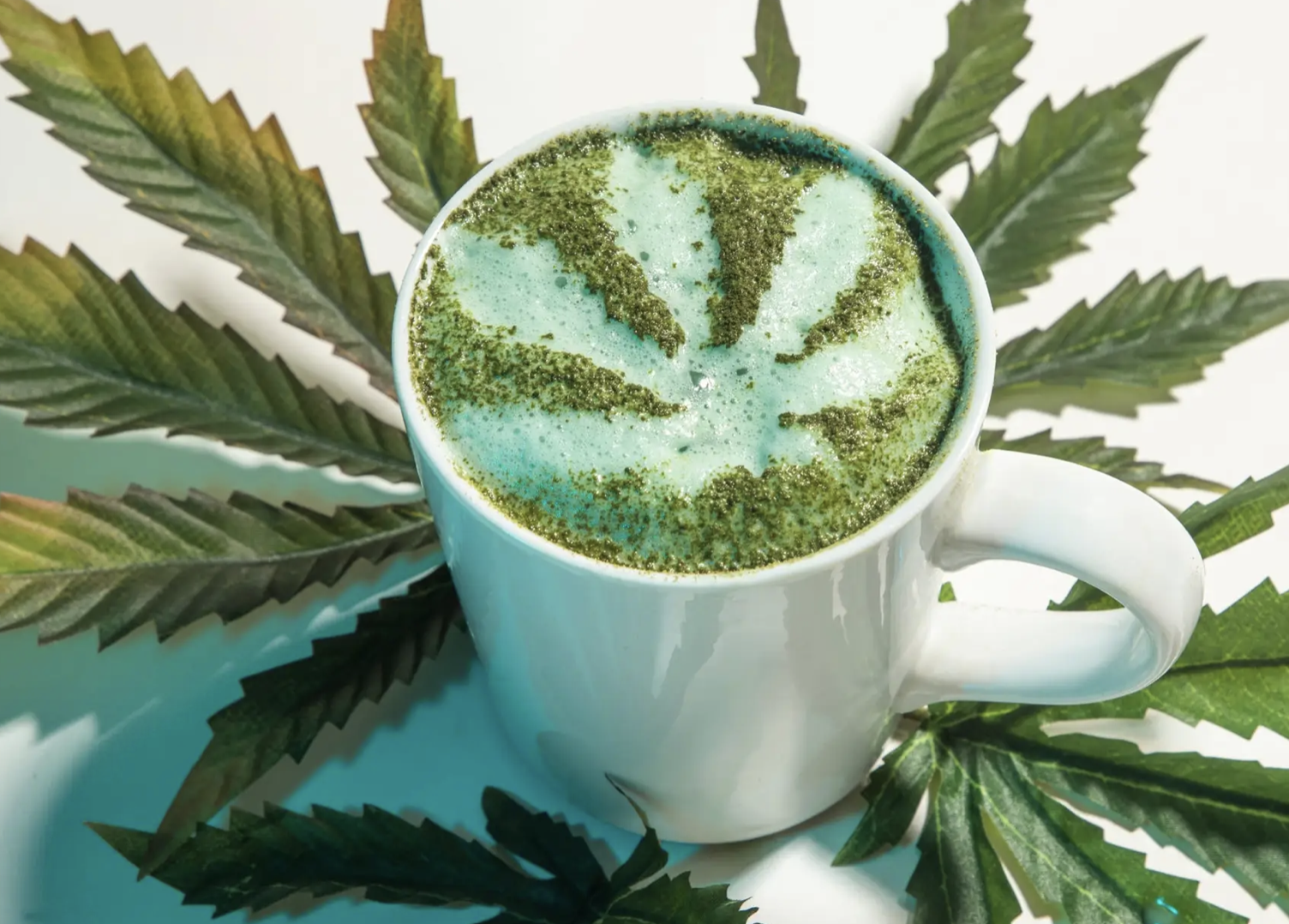 credit: Lelo
Poison Control call centers are busier since cannabis products have become widely available. A report by the medical journal JAMA showed that these calls jumped between 2017 and 2019.
The majority of the calls came from medical facilities on behalf of patients, not from patients' homes.
Most of the calls related to cannabis products, not cannabis smoking. Edibles, tinctures, teas, things like that. A concerning number of calls concerned patients under 10 years old. You gotta put your weed products higher on the shelf, folks!
Share The Love
Become a friend of Morning Invest by sharing this newsletter with someone you love.
When you do we give you actual rewards that'll make everyone jealous like our new Grover mug. Get your unique sharing link below that way we can make sure you get credit for each and every friend that signs up.