| TOGETHER WITH | |
| --- | --- |
In Case You Missed It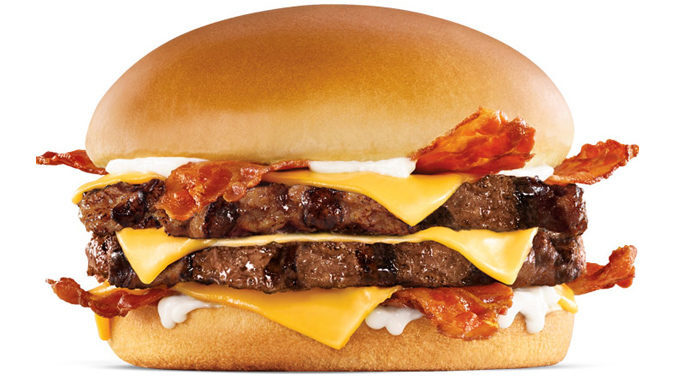 credit: carl's jr.
🍔 The Monster Angus Thickburger returns from the dead at Carl's Jr. today in time for Halloween.
🫀In related news, heart disease is back as the #1 killer in the U.S.
📻 President Biden announced he will nominate Acting FCC Chair Jessica Rosenworcel (D) for the role of permanent chair. If confirmed, she will be the first female permanent FCC Chair.
😡 Starting in 2017, Facebook reportedly gave the angry emoji five times as much weight as "likes" in its algorithm.
🔌 GM is looking to build 40,000 electric vehicle chargers across the U.S., but it doesn't want to pay for them all.
​​​​Coronavirus Update: 🗣Total confirmed U.S. cases as of 6:40 p.m. ET on Tuesday: 45,597,371 — Total deaths: 738,564
| | | | |
| --- | --- | --- | --- |
| | Bitcoin | $60,702.40 | |
| | | | |
| --- | --- | --- | --- |
| | Ethereum | $4,241.66 | |
| | | | |
| --- | --- | --- | --- |
| | Cardano | $2.13 | |
| | | | |
| --- | --- | --- | --- |
| | Dow | 35,756.88 | |
| | | | |
| --- | --- | --- | --- |
| | S&P | 4,574.79 | |
| | | | |
| --- | --- | --- | --- |
| | Nasdaq | 15,235.72 | |
*stock data as of market close, cryptocurrency data as of 5:00 am ET.
Markets: Apple will report earnings today and we'll be watching to see how iPhone sales performed in a supply-constrained environment. Earnings today from a number of big companies could end the euphoria. In crypto Ethereum is approaching all-time highs and Bitcoin retested $60,000.
CONFORMING LOAN

Program

Rate

Change

APR

Change

30 year

2.89%

0.03%

2.96%

0.02%

15 year

2.09%

0.04%

2.18

%

0.04%
The Lead: Child Vaccines Approved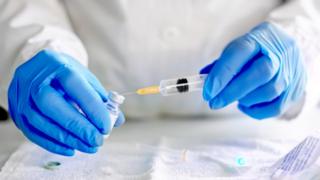 credit: getty
A key advisory committee for the U.S. FDA met all day Tuesday to debate Pfizer's Covid vaccine for kids ages 5-11. 17 members voted yay and 1 abstained. That's a pretty full-throated RECOMMEND.
All eyes are now on the full FDA, where the final decision could come in days, then the CDC, which meets next week. After that, shots for the littles!
The White House has already laid out its plan for the mini-vax:
Smaller doses
Smaller needles
Clinics EVERYWHERE: children's hospitals, doctor's offices, pharmacies, and possibly schools
The Biden administration seems *almost* as ready to go as some of us parents are. White House COVID response coordinator Jeff Zients said: "Should the FDA and CDC authorize the vaccine, we will be ready to get shots in arms."
Sponsor: HelloFresh
Fall is a super busy time for our families so why not make it easier on yourself and save trips to the grocery store with HelloFresh? And with inflation driving up prices you might have noticed your grocery bills are going up. Do you want to save 28% on your grocery bill? Want delicious ingredients shipped right to your door? Want to prepare amazing meals in under 30 minutes? Want to get 14 free meals for trying it out? Then you're in luck. You'll get free food with that link.
Introducing HelloFresh. Get fresh, pre-measured ingredients and mouthwatering seasonal recipes delivered right to your door, America's #1 meal kit. HelloFresh lets you skip those trips to the grocery store, and makes home cooking easy, fun, AND affordable.
Even if you don't like it you just got 14 meals of free food delivered to your door because of Morning Invest. You'll have to use this link to get it. Use the code Invest14 to get those free 14 meals.
Chicago's Universal Basic Income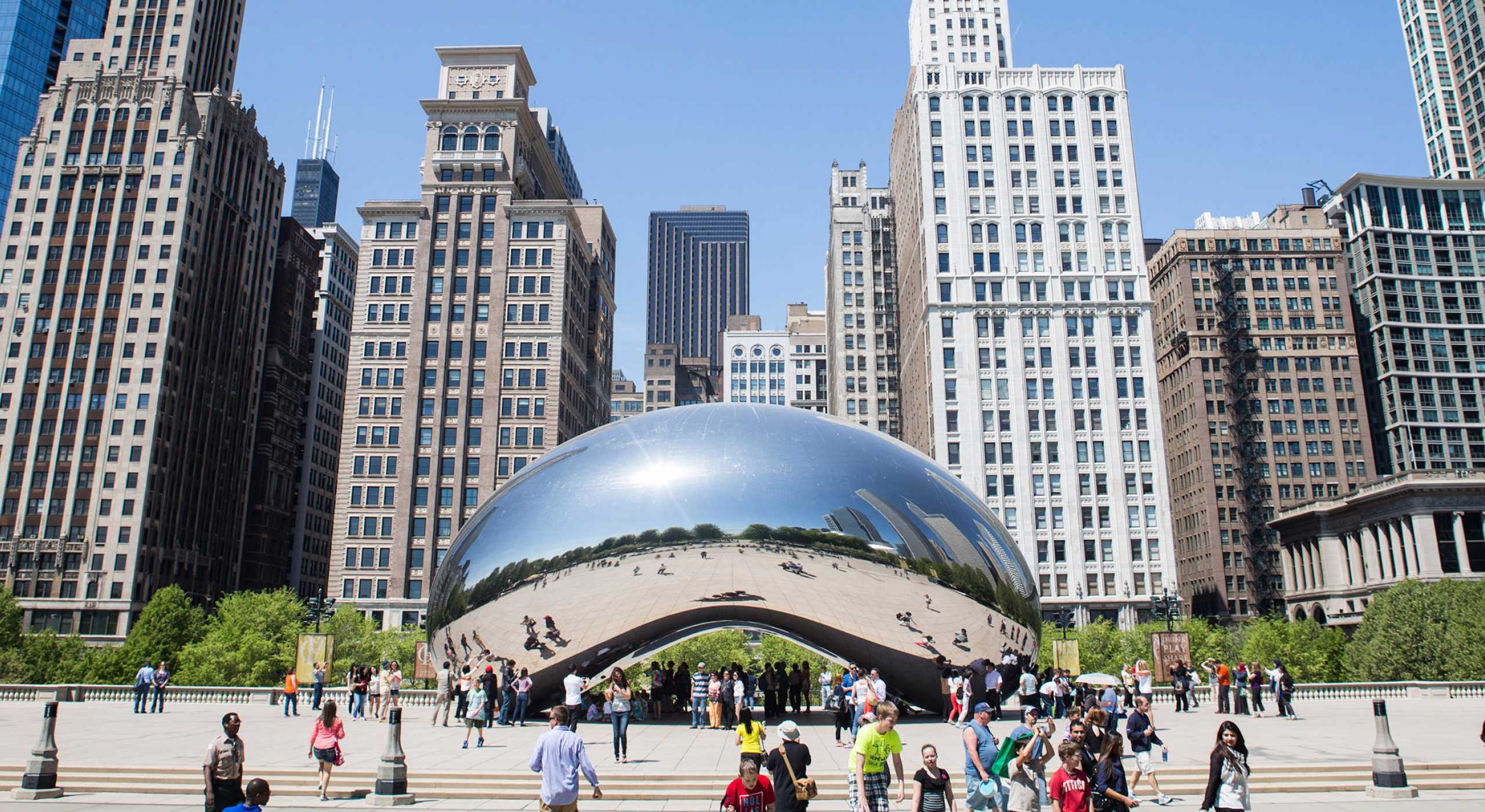 credit: getty
Chicago is set to support residents with one of the largest basic income programs in the country.
The city's pilot program would offer 5,000 low-income households $500 a month each for a year. Chicago Mayor Lori Lightfoot included the $31 million+ program in her proposed 2022 budget and the city council votes on it today.
The program will be funded by the huge lump sum (almost $2 billion) the city received from the American Rescue Plan. I can think of worse ways to spend that money.
The city will choose recipients randomly for the program among adult residents who make less than $35,000 a year. Their purchases will be tracked for the first six months.
Chicago is far from the first city to offer support for the people who make their city work. Alaska has been guaranteeing all residents an average $1,600 a year for almost 40 years.
TODAY'S LIVE SHOW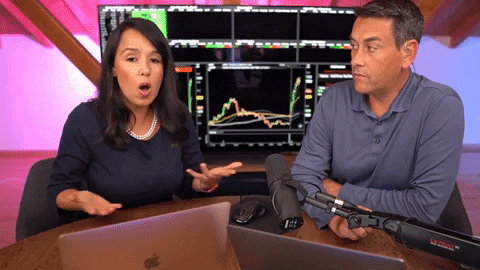 MORNING INVEST LIVE AT 9AM EASTERN
On today's live show we'll analyze the Democrats plan to tax corporations at 15%, the supply chain constraints continues to crush average family, and President Biden's is delaying the JFK assassination records. Why? Join us at 9 AM Eastern right here. Just click the link and join us in the chatroom right now.
News By The Numbers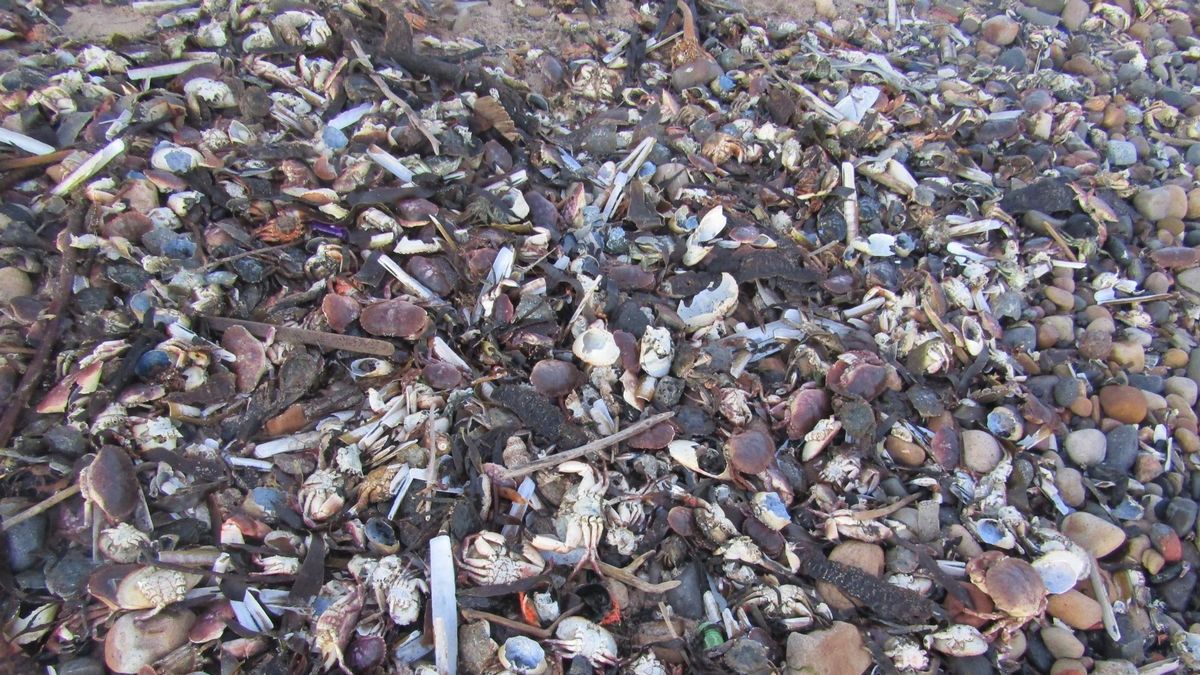 credit: TeessideLive
Thousands. That is how many sea creatures are washing up on UK beaches, launching an investigation into possible pollution.
6. That is the number of countries who haven't met their target for reducing emissions, including the U.S., Canada, and Australia.
150. That is how many people the U.S. DOJ arrested on Tuesday for their role in international darknet opioid trafficking.
59%. That is the number of Americans who regard the climate crisis as a concern of high importance, up from 49% in 2018.
Up to $102 million. That is how much money the U.S. will invest in the Association of Southeast Asian Nations.
COVID-19 Brain Fog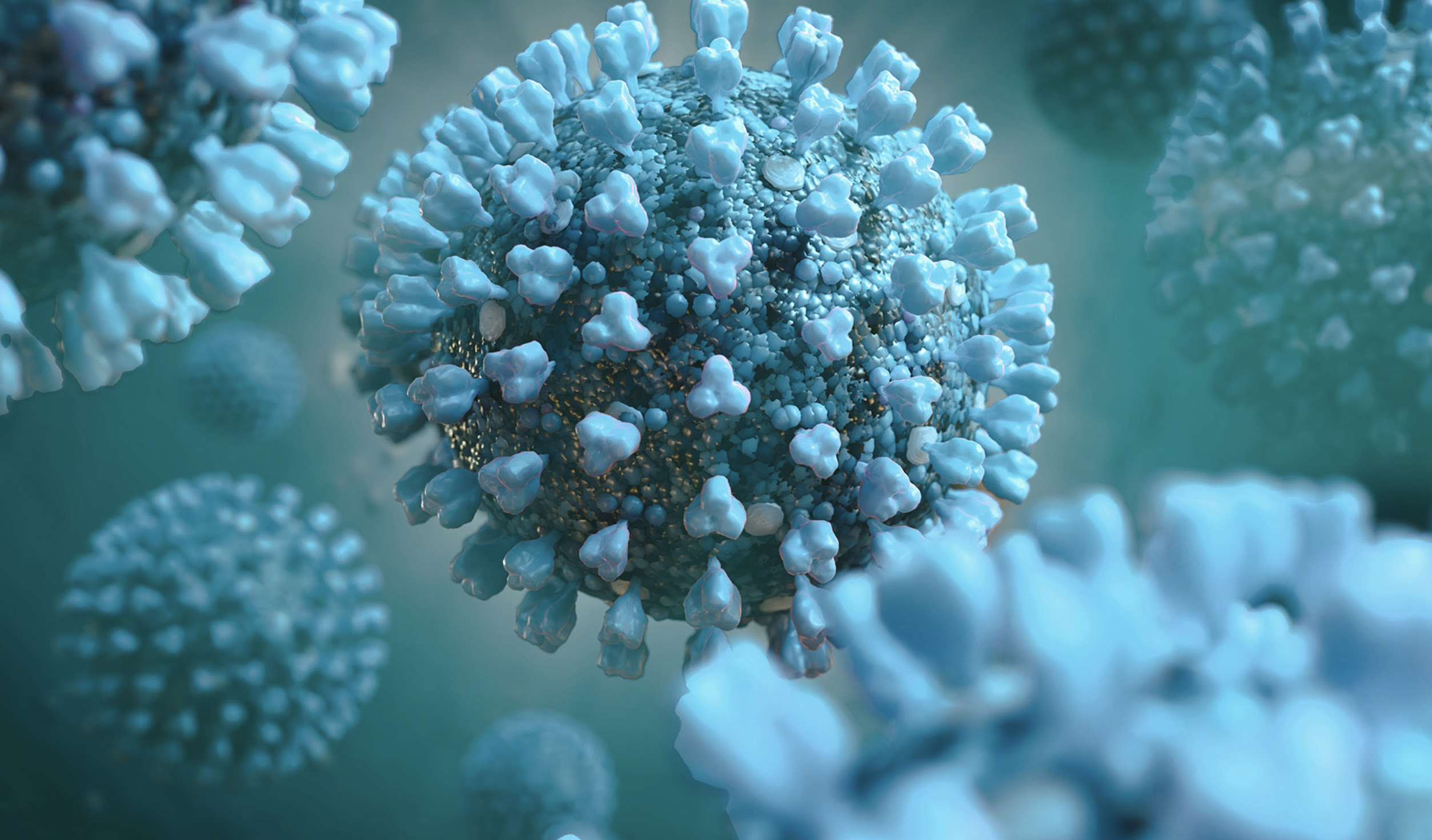 credit: ap
We've all heard of long Covid, but the hard data is here. A recent study from Mount Sinai Health System tracked 740 Covid patients from April 2020 to May 2021. Results showed that Covid brain, or "brain fog" lasted for months after patients had kicked the virus.
The median age of participants in the study was 49 with 54% identifying as white. Patients were given memory tests to check their ability to store new memories and recall old ones.
From the study research letter: "In this study, we found a relatively high frequency of cognitive impairment several months after patients contracted COVID-19. Impairments in executive functioning, processing speed, category fluency, memory encoding, and recall were predominant among hospitalized patients."
Flying South For The Winter, and Spring, and…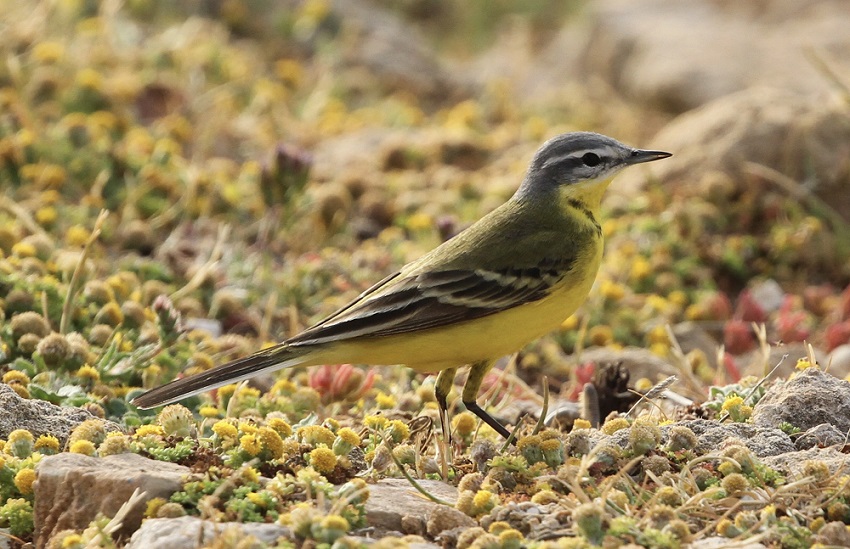 credit: durham.ac.uk
This climate crisis is for the birds! Literally.
A study from Durham University found that snowbirds aren't feeling the chill so much these days. In fact, the study showed that some trans-Saharan migratory birds are spending about 50-60 extra days close to home in their European breeding grounds rather than migrating to Africa.
Why?
The birds didn't suddenly decide to take time off to be with the kids. Experts believe they're sticking around in Europe because rising temperatures make it possible to survive longer in previously cold areas.
The study's lead author Kieran Lawrence said: "If the trends we have seen in this study continue we may see that, in time, some birds will spend no time at all in sub-Saharan Africa, and instead spend the full year within Europe.
What does it mean?
Lawrence continued, laying out the ramifications of this new climate crisis challenge: "In the traditional migration destinations of sub-Saharan Africa a reduction in the time migratory birds spend there could have implications for ecosystem services such as insect consumption, seed dispersal and pollination."
Lawrence further noted that this change in migratory habits could also lead to increased competition for food and resources in Europe.
Ghosting Employers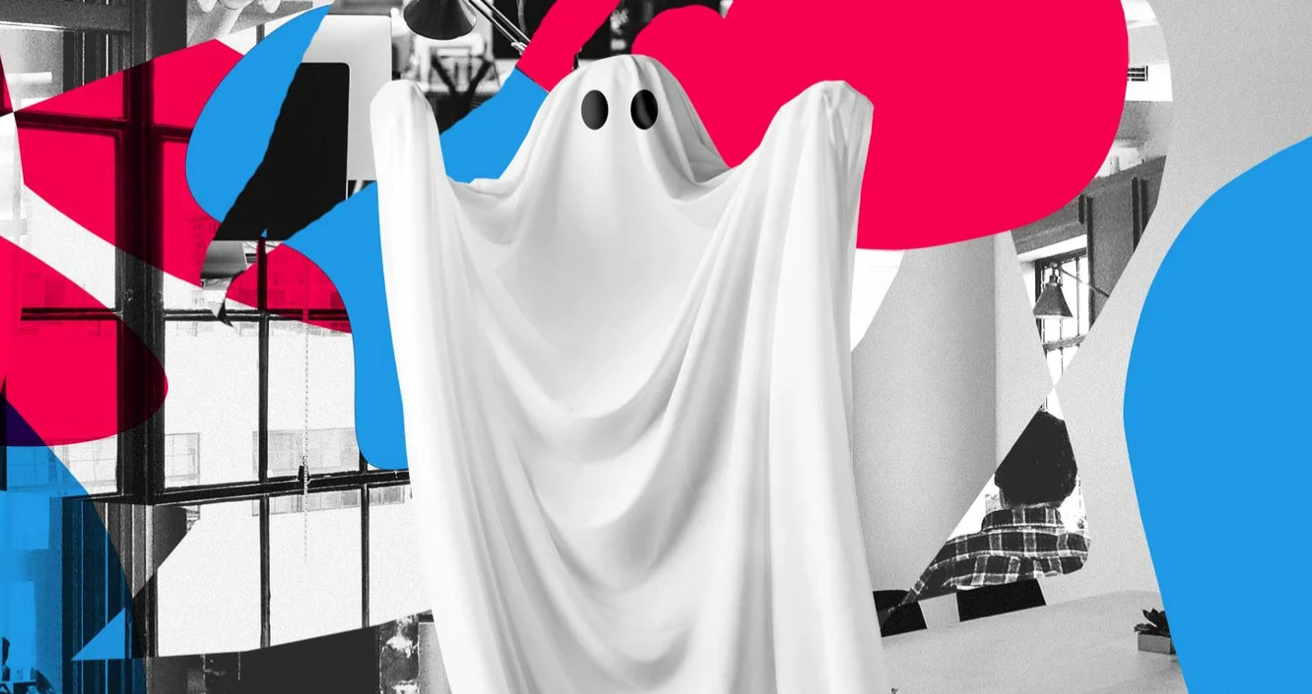 credit: getty
The Great Resignation, Striketober, and the general labor shortage are changing the balance of power in the workplace. An increasing number of employers are getting ghosted by applicants. Employers receive an application, respond, set up an interview, and then…
(cricket, cricket)
OR, they get all the way through the interview process, hire the person, schedule their first day, and then…
(cricket, cricket)
Slate reporter Alison Green heard from several hiring managers. "I've sent out over 30 offers to interview," one wrote. "Nine agreed to interviews. Three didn't show up, two failed background checks, two didn't want to travel … and we've made offers to the other two but neither has responded to accept or reject. I've never had so many people just not respond or not show up. Is this the new normal?"
For every applicant who has sent out resume after resume and heard nothing, who has heard those crickets at many job interviews, this is more than a little enjoyable.
Share The Love
Become a friend of Morning Invest by sharing this newsletter with someone you love.
When you do we give you actual rewards that'll make everyone jealous like our new Grover mug. Get your unique sharing link below that way we can make sure you get credit for each and every friend that signs up.