| TOGETHER WITH | |
| --- | --- |
Happy Monday! Spooky season arrived a bit early in England this weekend when a woman dressed as a nun was spotted dancing in a graveyard with a skeleton.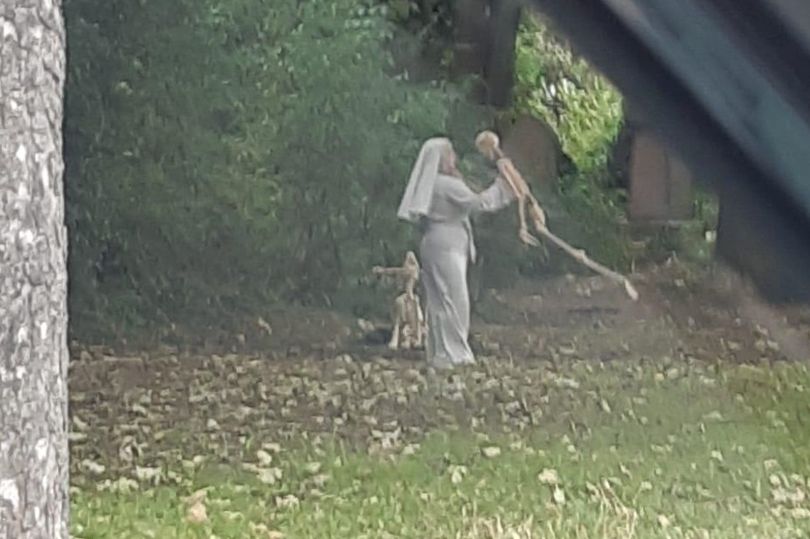 credit: hull live
In Case You Missed It.
🌀 Tropical Storm Nicholas is headed towards Texas and is expected to make landfall today. It is not expected to develop into a full-blown hurricane.
🇦🇷 A 6.0 magnitude earthquake hit Argentina today.
🌀 Shanghai and surrounding areas have shut down due to the approaching Typhoon Chanthu.
📺 Jay Leno is returning to TV. This time the former Tonight Show host will lead up a remake of the classic 'You Bet Your Life' game show.
🇰🇵 North Korea tested long-range cruise missiles with nuclear capacity over the weekend. The state media said that the tests were successful.
🚀 Another SpaceX flight into orbit is scheduled for Wednesday with an all-civilian passenger list.
Coronavirus Update: 😷Total confirmed cases as of 2:15 p.m. ET on Sunday: 40,937,891 — Total deaths: 659,770
| | | | |
| --- | --- | --- | --- |
| | Bitcoin | $44,448.94 | |
| | | | |
| --- | --- | --- | --- |
| | Ethereum | $3,214.24 | |
| | | | |
| --- | --- | --- | --- |
| | Cardano | $2.38 | |
| | | | |
| --- | --- | --- | --- |
| | Dow | 34,607.72 | |
| | | | |
| --- | --- | --- | --- |
| | S&P | 4,458.58 | |
| | | | |
| --- | --- | --- | --- |
| | Nasdaq | 15,115.49 | |
*Stock data as of market close, cryptocurrency data as of 5:00am ET.
Markets: You might have noticed a lot of red today as all eyes on Bitcoin bounces off of key support levels. Stocks are looking to make a turnaround after the worst week since June.
Infrastructure: Sen. Joe Manchin said yesterday he won't support the $3.5 trillion budget bill proposed by Democrats, citing the costs. A September 27 deadline for a House vote is looking increasingly rocky.
CONFORMING LOAN

Program

Rate

Change

APR

Change

30 year
2.73

%

0.03%

2.79%

0.03%

15 year

1.98%

0.03%

2.06%

0.04%
The Lead Story: Vaccine Mandates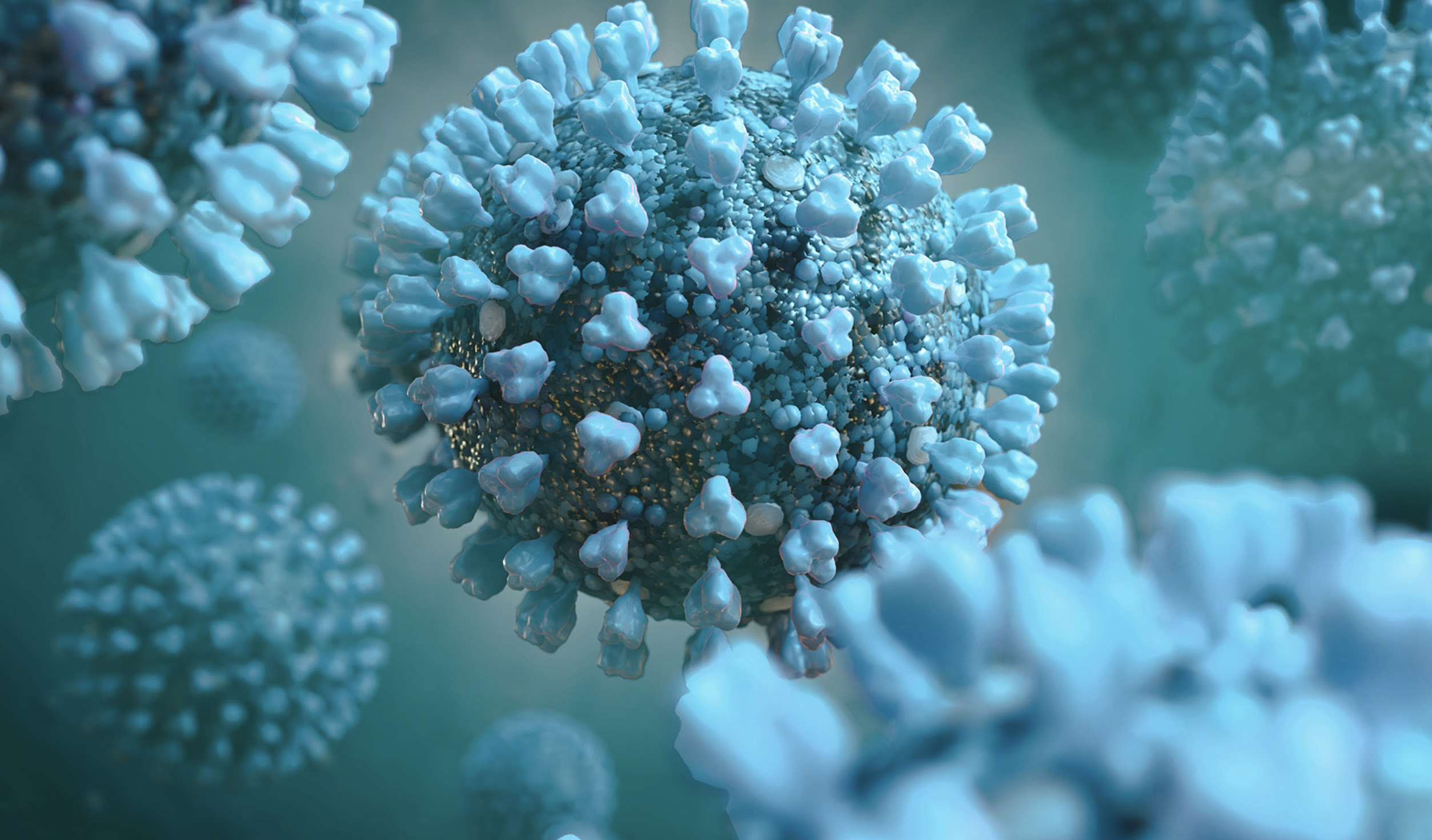 credit: getty
Vaccine mandates have caused disruptions in businesses and labor organizations, as expected. Many employees have decided that they would rather quit their jobs than comply.
In one New York town, 30 labor and delivery nurses resigned due to the mandate and now the hospital has to temporarily stop delivering babies because they lack the staff. But the babies will not temporarily delay their arrival! The hospital is scrambling to recruit nurses who are vaccinated.
In Los Angeles, a group of police officers filed a lawsuit against the city over the vaccine mandate in a U.S. District Court on Saturday claiming that it violates their constitutional right to privacy and due process.
On the other hand, Delta Air Lines said that their policy change for unvaccinated employees went just fine. The airline reported that no one quit and 20% more employees got their vaccine within just two weeks of the new policy.
Meanwhile, legislation was introduced late last week that would require all airline passengers to show proof of vaccination for Covid or a recent negative test. It is called the Safe Travel Act. Dr. Anthony Fauci says that he supports this legislation but not all congress members do. This fight continues.
Fighting Erupts in Gaza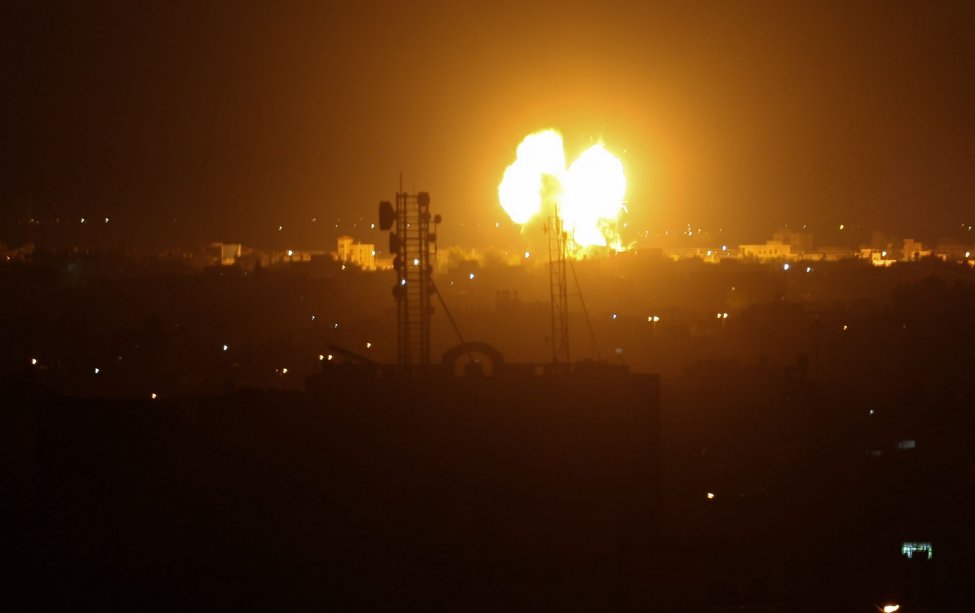 credit: UPI
Fighting has re-ignited in the Gaza Strip between Israel and Hamas. Rocket fire could be seen overnight Sunday into Monday.
Israel says that they are responding to aggression from Hamas after the group fired heavy machine guns into Israeli territory. Israel responded by firing warplanes into Hamas training grounds.
In May, the two sides fired heavy weaponry at one another until a ceasefire was agreed upon. Hundreds of Palestinians and 13 Israelis were killed. The latest round of violence began again on Friday by Gaza militants.
Sponsor: IPVanish
What you do on the internet is NO ONE ELSE'S business (unless you're breaking the law, and my readers wouldn't do that) and IPVanish helps you remain anonymous and secure on the internet.
IPVanish is a virtual private network – a VPN for short. A VPN is a super important tool that helps you safely browse the internet.
You can use a VPN on your computers, tablets, phones… even things like your Firestick when you're streaming media. When you use a VPN, all your data is encrypted… what you're reading, what you're searching, what you're watching… whatever it is you're doing.
Here's everything you get with IPVanish
Anonymous IP addresses – this means your personal IP address can't be tracked by anyone on the web.
Circumvent any online censorship – IPVanish has more than 1,500 servers in 70+ locations
24×7 support – email them, chat with them… even call them. They're there to help
Readers of our newsletter are going to get 65% off the price right now. That's just $3.49 for the first month or $27.99 for the year. Grab your discount by visiting IPVanish.com/morninginvest today!
Catching Cancer Early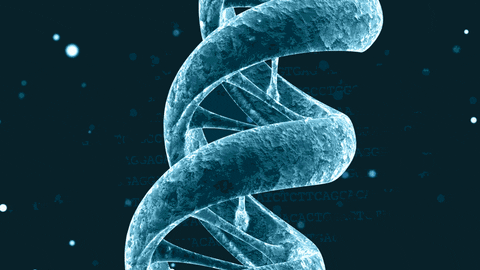 credit: giphy
The National Health Service in Britain is going to begin the largest trial yet of a blood test that is said to detect more than 50 types of cancers. It is called the Galleri test.
The test scans DNA from blood samples to determine if any DNA comes from cancerous cells. Scientists say that it can detect cancers before any symptoms appear, which can help patients receive treatment before the cancers can seriously threaten their lives.
The trial starts today and will involve 140,000 volunteers. Half will have their blood samples screened and half will be a control group. Scientists are hoping that they can achieve a significant amount of early detection for the half that they check. I'd hate to be in the control group and have a cancer that goes undetected!
News By The Numbers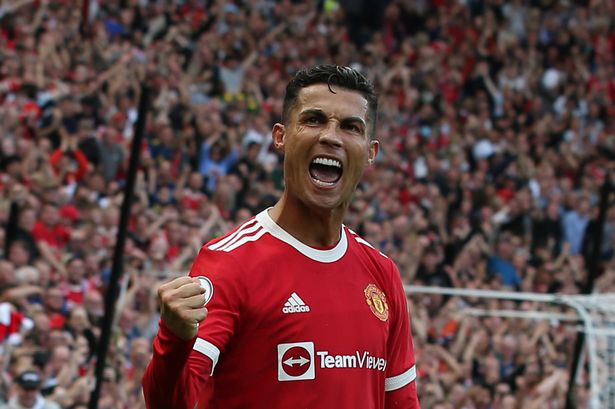 credit: getty
2. That is how many goals Cristiano Ronaldo scored in his first game back on the Manchester United football (soccer) club on Saturday. The team won against Newcastle 3-1.
40. That is how old MTV is. The network celebrated the anniversary at last night's Video Music Awards. Madonna kicked off the ceremony in a suggestive and a bit confusing outfit. Does she not have nipples?
9. That is where ABBA's new song, "Don't Shut me Down" is currently on the U.K. Singles Chart. This is the band's 20th Top 10 single and the first since 1982.
58. That is how many 14,000-foot peaks in Colorado one man climbed in just over 40 days. Alone! That is an average of 1.45 peaks per day!
26.5%. That is the corporate tax rate that House Democrats would like to propose to pay for the President's infrastructure bill. That is an increase from the current corporate tax rate of 21%. Republicans will not support this proposal.
NO LIVE SHOW TODAY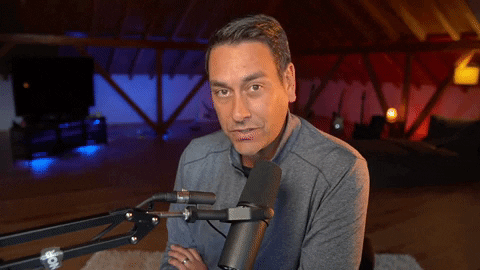 NO LIVE SHOW TODAY
Turns out that YouTube didn't like something we said last Friday and is preventing us from doing a live show for the rest of the week. That's okay, we're going to use this week off to turn lemons into lemonade. We are planning something big for when our live show returns next Monday.
By the way if you want to watch Friday's show it's still available on Twitter and you can catch it right here.
Plastic Soup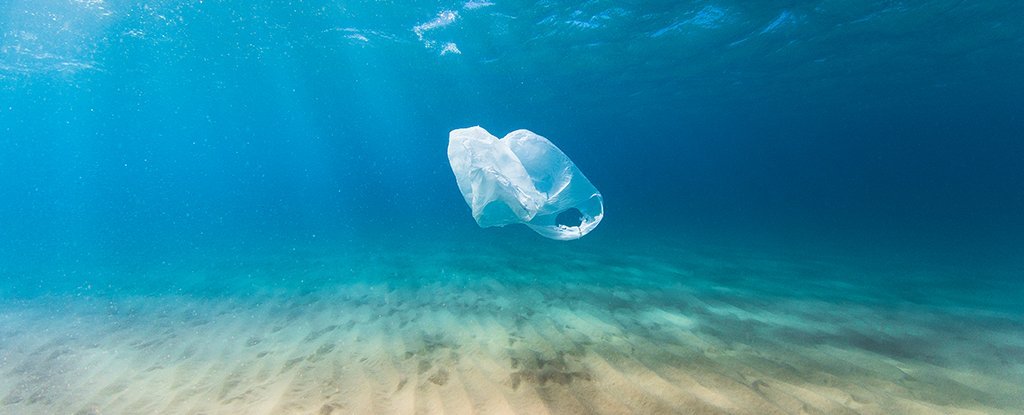 credit: getty
The sun can turn plastics into a "soup of new chemicals," according to a new study from Woods Hole Oceanographic Institution.
Researchers wanted to know what happens when plastics are left out in the sun so they simulated this with plastic bags used at retail shops like CVS and Walmart. They found that the bags leached a mix of new chemicals pretty quickly. This happens in nature when shopping bags fly away. They do not simply break down into the chemicals that were used to make the bags. Those chemicals melt together and create new chemicals that the scientists call a "plastic soup."
Scientists say plastic soup can be cooked up in just two weeks after a plastic bag enters the ocean and marine biology does not thank us for it.
Are We Living In a Simulation?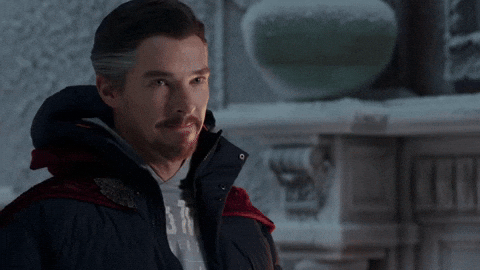 credit: Reuters
This story requires you to broaden your mind. It's Monday, we know, but let's have some fun.
Scientists would like to study alternate realities but they are limited to a sample size of 1. Unless you are Doctor Strange, you can only study the universe you live in.
That is why scientists developed the Uchuu simulation. It is being called the "most detailed simulation of the Universe ever made." It can create alternate universe simulations to study how things such as dark matter and dark energy play out in our world. It does this by modeling the evolution of the Universe across over 13 billion years, observing the way dark matter behaves.
The program is a software beast that uses over 40,000 cores. The average computer has around 64 cores. This means your machine probably can't run the Uchuu simulation but you can follow along with the project at http://skiesanduniverses.org.
Share The Love
Become a friend of Morning Invest by sharing this newsletter with someone you love.
When you do give you actual rewards that'll make everyone jealous.