| TOGETHER WITH | |
| --- | --- |

Happy Monday. A Prius collided with a self-driving taxi in San Francisco, CA, in what is possibly the most SF crash ever. (Everyone is ok, and their pour-over coffees didn't spill.)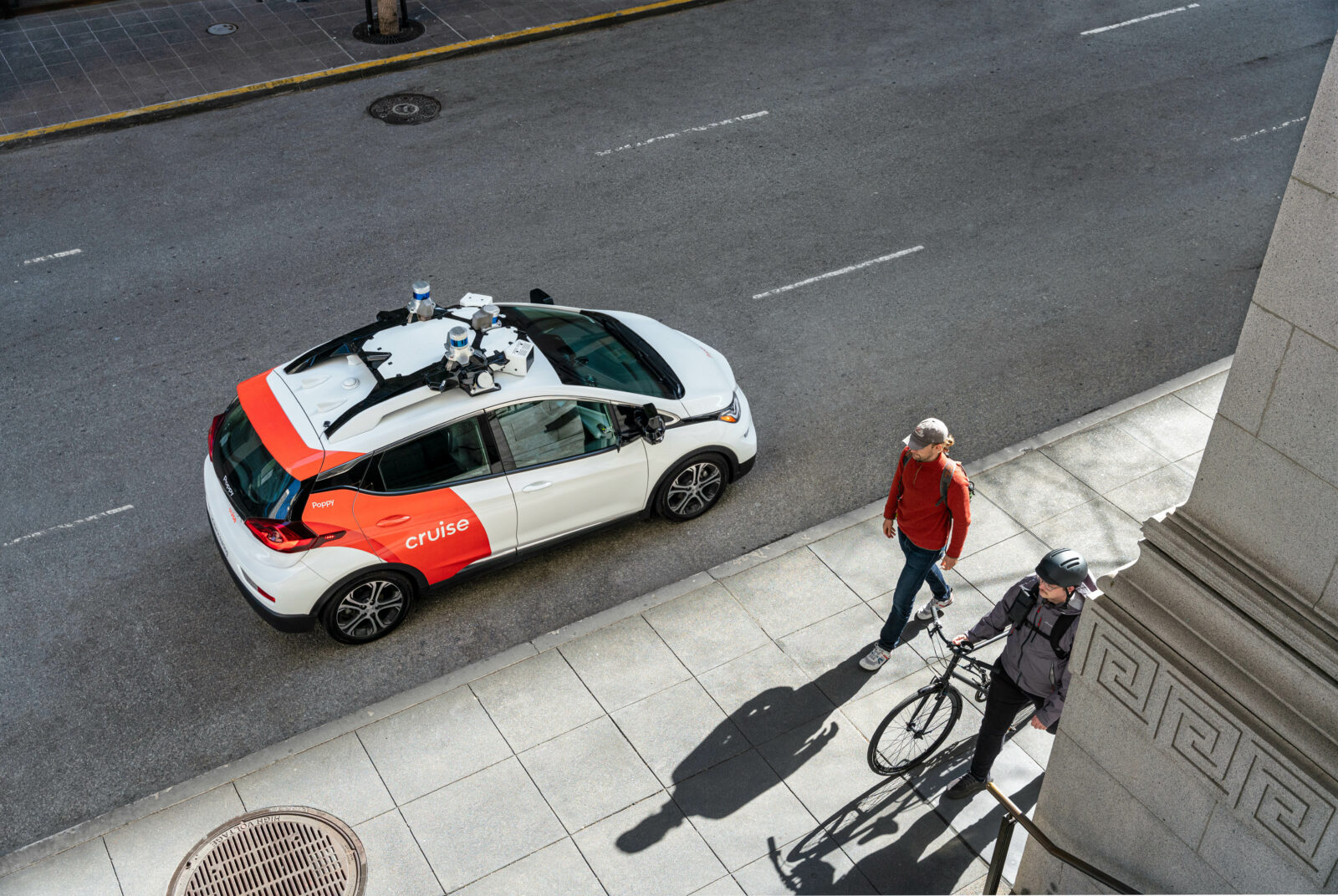 credit: cruise
In Case You Missed It.
⚰️ Funeral homes in Australia are seeing a dramatic rise in orders for small coffins. According to the testimonies of funeral directors, many children are dying within months or days after being injected with the experimental mRNA jabs. Undertakers in the U.K. and U.S. are reporting similar increases in childhood deaths. The Danish Health Authority now admits that giving vaccines to children has been a mistake.
🇯🇵 Japan's former prime minister, Shinzo Abe, was assassinated during a campaign speech Friday. A suspect has confessed and been arrested.
🇱🇰 Sri Lanka's president and prime minister will reportedly resign after protests broke out in and around their homes over the weekend. Reports have the president fleeing on board a navy vessel out of the country.
🏛 President Biden signed an executive order Friday that calls on the government to do what it can to protect reproductive rights for all.
📺 Former White House counsel Pat Cipollone testified Friday before the Jan. 6 committee in a closed-door session. His testimony reportedly "did not contradict" other witnesses. The next public hearing will be Tuesday at 10am EST, then back to primetime on Thursday.
🐥 Elon Musk does not want Twitter anymore, reportedly due to questions around spam and fake accounts on the service. This could be a long legal battle, complete with the headlines Musk seems to love, because he waived due diligence on the company when he made his splashy offer.
☎️ The Suicide Prevention Lifeline in the U.S. is getting a number people can remember! Starting July 16, people in need can call 988 for help.


| | | | |
| --- | --- | --- | --- |
| | Bitcoin | $20,560.40 | |
| | | | |
| --- | --- | --- | --- |
| | Ethereum | $1,146.33 | |
| | | | |
| --- | --- | --- | --- |
| | Cardano | $0.4556 | |
| | | | |
| --- | --- | --- | --- |
| | Dow | 31,338.15 | |
| | | | |
| --- | --- | --- | --- |
| | S&P | 3,899.38 | |
| | | | |
| --- | --- | --- | --- |
| | Nasdaq | 11,635.31 | |
*Stock data as of market close, cryptocurrency data as of 5:00am ET. .


The Lead: U.N. Ends Aid For Syria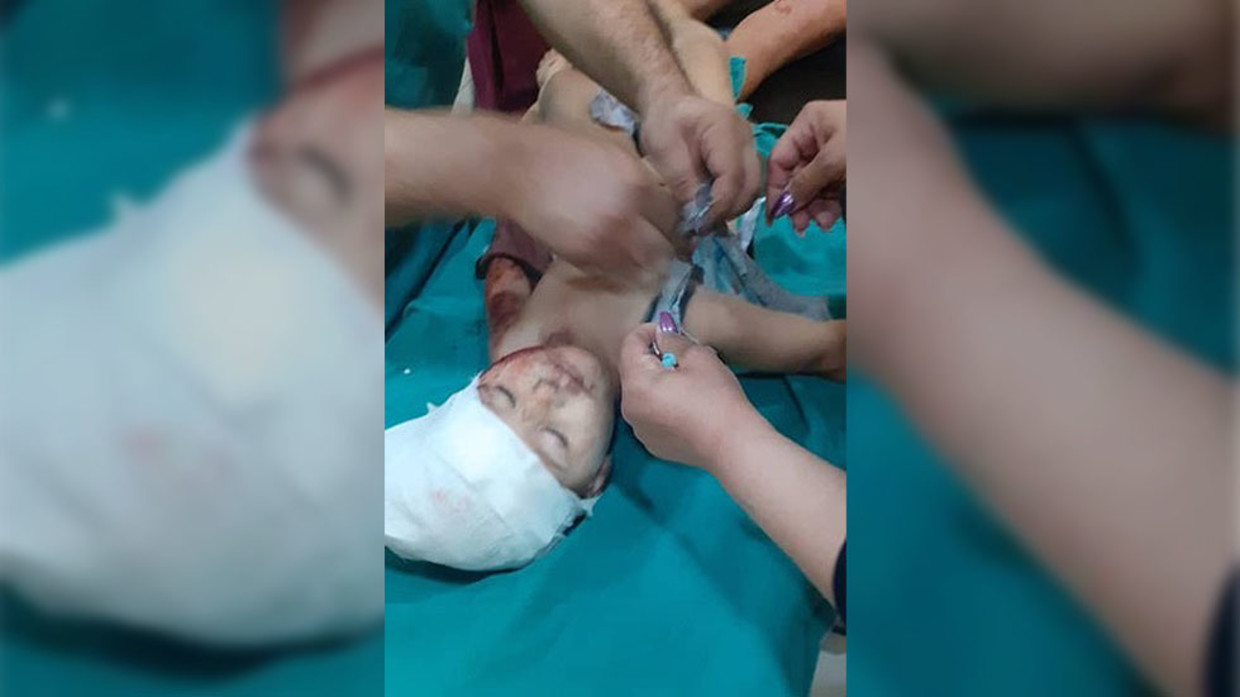 a Syrian child injured in a recent attack by radical Islamists credit: vanessa beeley
The United Nations is an international organization dedicated to preserving peace and security across the world, or so they say with a straight face. With 193 member states of varying beliefs, goals, and priorities, that is not always an easy thing to do.
The sticking point this time is an extension of humanitarian aid to around 2.4 million people in Al Qaeda-controlled northwest Syria. The clock was ticking on this one: the current aid expired Sunday.
What's the Problem?
The crossing at Bab Al Hawa along the Turkish/Syria border. The UN Secretary calls the crossing a "lifeline for millions of people" while Syrians describe it as a "lifeline" for Al-Qaeda. The crossing at Bab Al Hawa is controlled by Al Qaeda and affiliates and has been for years. It also serves as a revenue provider for the armed groups. Very little, if any, of the "aid" goes onto the Syrian people who most need it. Basically, Al Qaeda steals it and sells it to other countries, or extorts the Syrian people at the highest price for medicine and food.
Russia knows this and offered an alternative proposal based on 6 months not 12 months and where the humanitarian aid would flow directly to the Syrian people via three new Syrian-controlled cross-border checkpoints.
The U.N. disagreed and the clock ran out. Syrians got their last aid delivery Friday.
Where Russia is Coming From
Russia said yesterday that the West should work to "deradicalize" Syria. Moscow wants the West to push Turkey to use its military presence in Syria to stop Al Qaeda. Russia is a close ally of Syrian President Bashar Assad's government, and they view cross-border aid as infringing on Syria's control.
The West
"A six-month resolution does not provide the certainty and the confidence that the Syrian refugees require and NGOs require in order to continue to plan for and provide for support," U.S. Ambassador Linda Thomas-Greenfield told reporters.
She added that six months would end in January, right in the heart of winter. That would be an even worse time for last-minute deals.
2.4 million people in Syria still need help. And the current U.N. aid plan only helped strengthen Al Qaeda and its affiliates. So… what now???


The Great Wall of… Finland?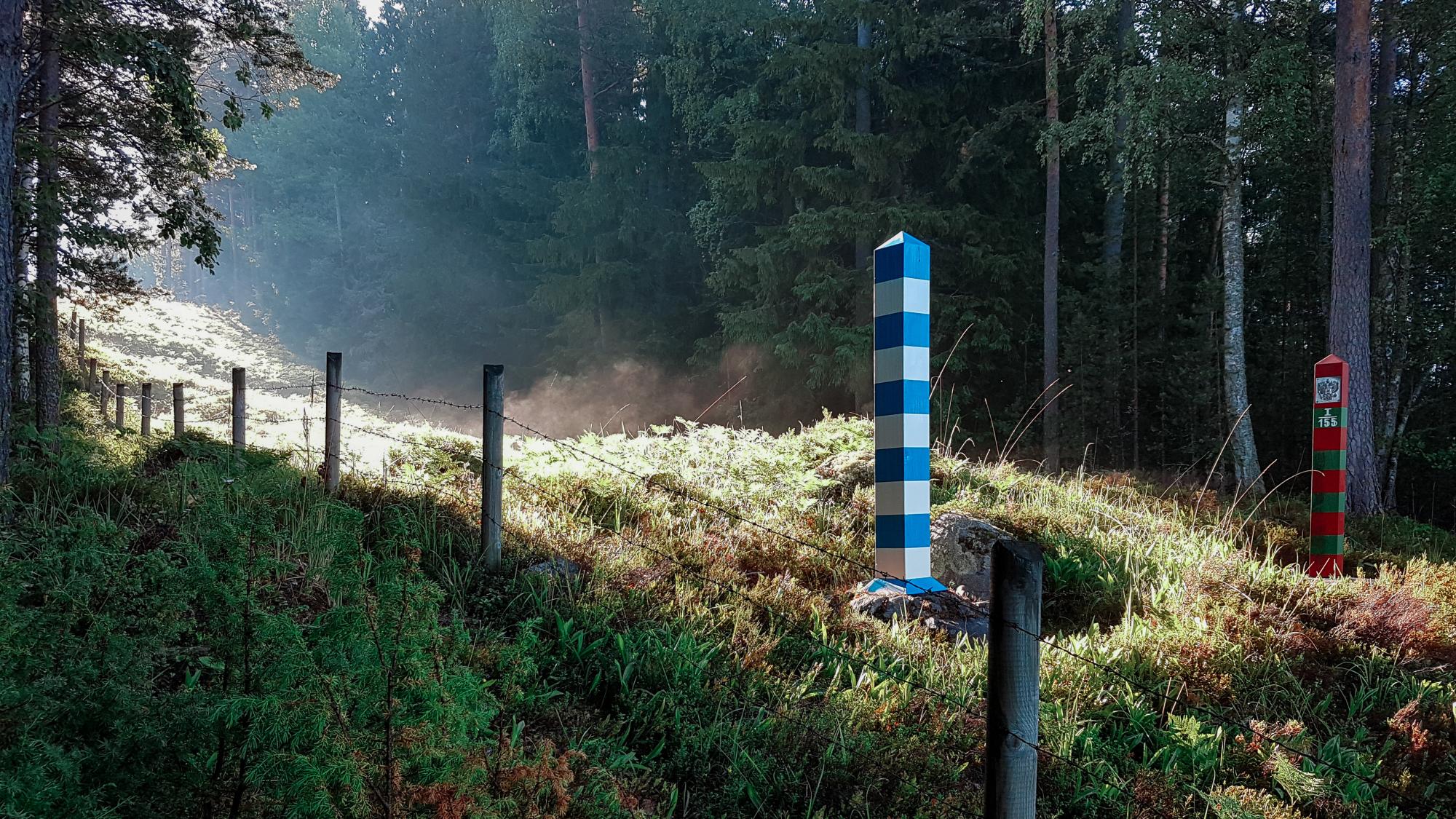 finland/russia border credit: raja
Finland is going to "build that wall!"
President Trump campaigned on building a wall between Mexico and the U.S., promising to make Mexico pay for it. Construction on the (fully U.S.-funded) wall did start in 2018, but it remains unfinished. Maybe Finland will have better luck?
The country's border with Russia is currently marked with wood fences, mainly so livestock doesn't cross over. But NATO-hopeful Finland means business now, as recent amendments to the country's Border Guard Act show.
Sort of.
"What we are aiming to build now is a sturdy fence with a real barrier effect," said Sanna Palo, director of the Finnish border guards' legal division. "In all likelihood, the fence will not cover the entire eastern border but will be targeted at locations considered to be the most important."
Hmm…


Bank On Yourself and Take Control of Your Money and Finances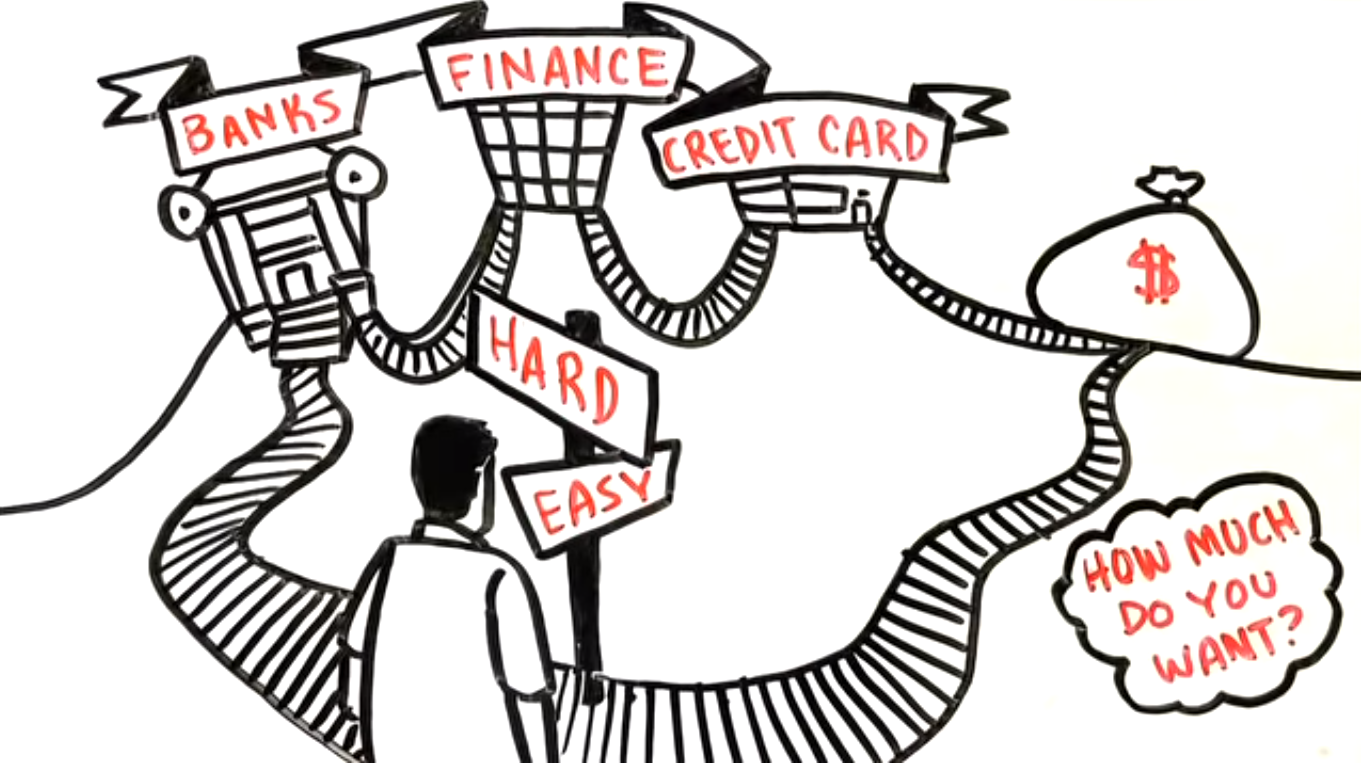 We've been brainwashed into believing the only way to grow our money for retirement is to risk it in the stock market. Not true. You CAN reach your financial goals and dreams without taking any unnecessary risks. Do you really control your retirement money? If you've got a 401(k) or IRA or similar retirement plan, the government controls it. They decide how much you can borrow and when you must pay it back, and you'll owe taxes and penalties for taking money out too soon or waiting too long, even though it's YOUR money. And thanks to our skyrocketing national debt, who knows how much you'll have to pay in taxes during a retirement that could last 30 years?
Guaranteed, predictable growth and retirement income – with no luck, skill, or guesswork required. In fact, Bank On Yourself has a 160-year-plus track record of positive growth!

Tax-free retirement income. You'll know what your tax rate will be in retirement: ZERO, under current tax law, which protects you from the coming tax tsunami.

Liquidity. You can get access to your money for any purpose with NO questions asked, and even use it for purchases or opportunities without interrupting the growth of those dollars. This is the strategy famous businesses like McDonalds and Walt Disney used when no banker would lend them a dime, and almost anyone can do it!

You're in control. You have control of your money without government penalties or restrictions on how much income you can take or when you can take it. You don't have to beg permission or pledge your first born to use your own money.

Peace of mind. Perhaps the best reason of all: You'll know the minimum guaranteed value of your plan on the day you plan to tap into it – and at every point along the way!
You can get a FREE report with all the details of how adding Bank On Yourself to your financial plan can help you take back control of your money. Just go to BankOnYourself.com/redacted.


Protecting SCOTUS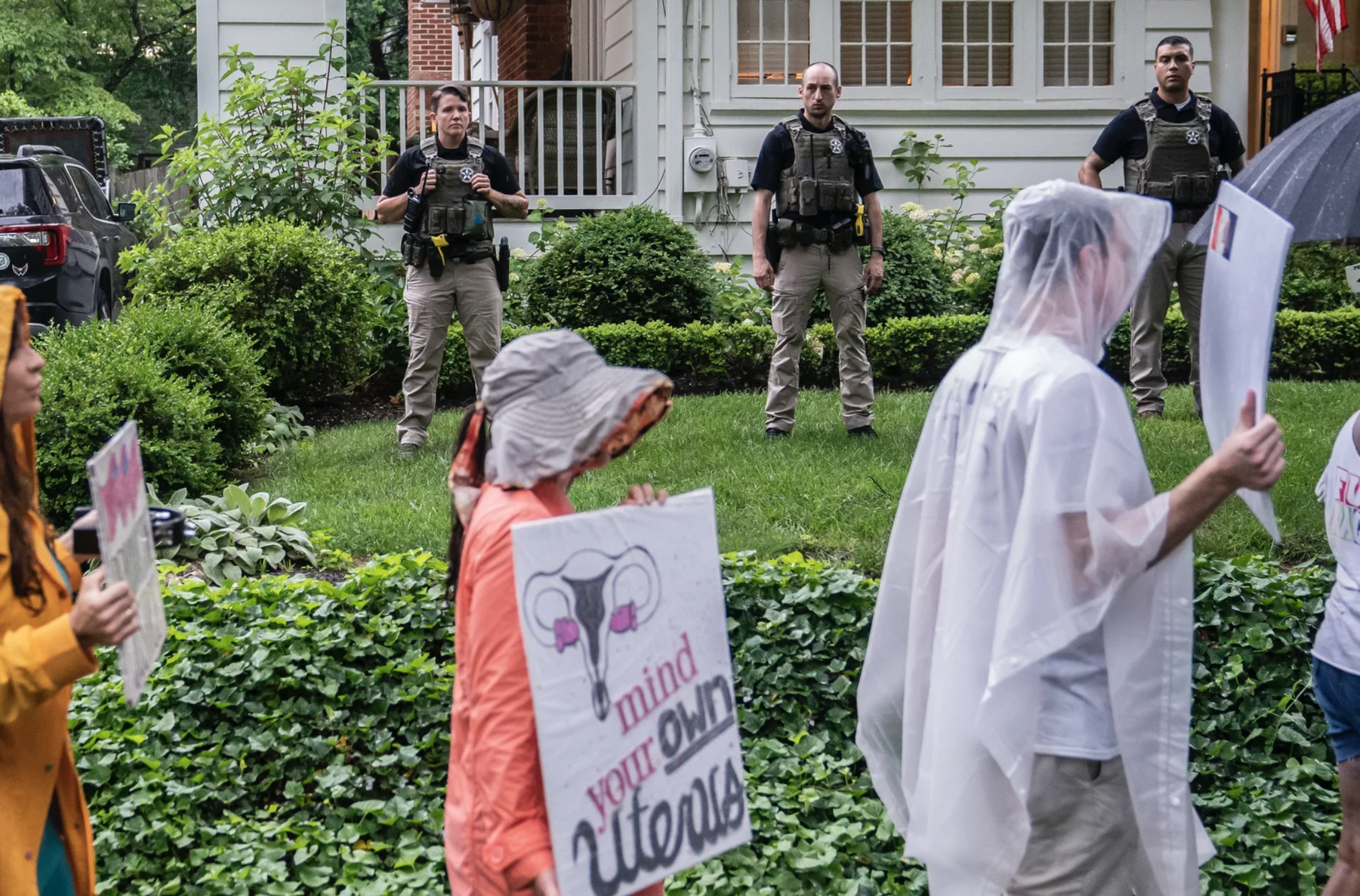 credit: getty
U.S. Supreme Court Justices stirred up a lot of feelings with some explosive decisions this term. In the States, people tend to show those feelings.
Protests began outside of conservative Justices' homes in Maryland and Virginia after the leaked Dobbs opinion, and they only escalated when Dobbs became real, the line between church and state got blurry, and the EPA was barred from easing the climate crisis. Kavanaugh has had the most trouble lately, but it looks like it's only getting worse.
Supreme Court Marshal Gail Curley recently wrote letters to MD and VA officials, calling on them to enforce local laws that ban protests outside SCOTUS homes.
But the governors already did this. They sent a letter to Attorney General Merrick Garland in May asking him to enforce a federal law that bans these protests. But he's ignored those requests.
Both federal and state authorities have tried to stop the protests, and both sides apparently think the other isn't doing enough. The Justices now have 24/7 security, but the protests live on in front of their private homes. Isn't that unconstitutional? Doesn't our constitution have an unenumerated right to privacy in it?
Oh. Right.


What's Trending?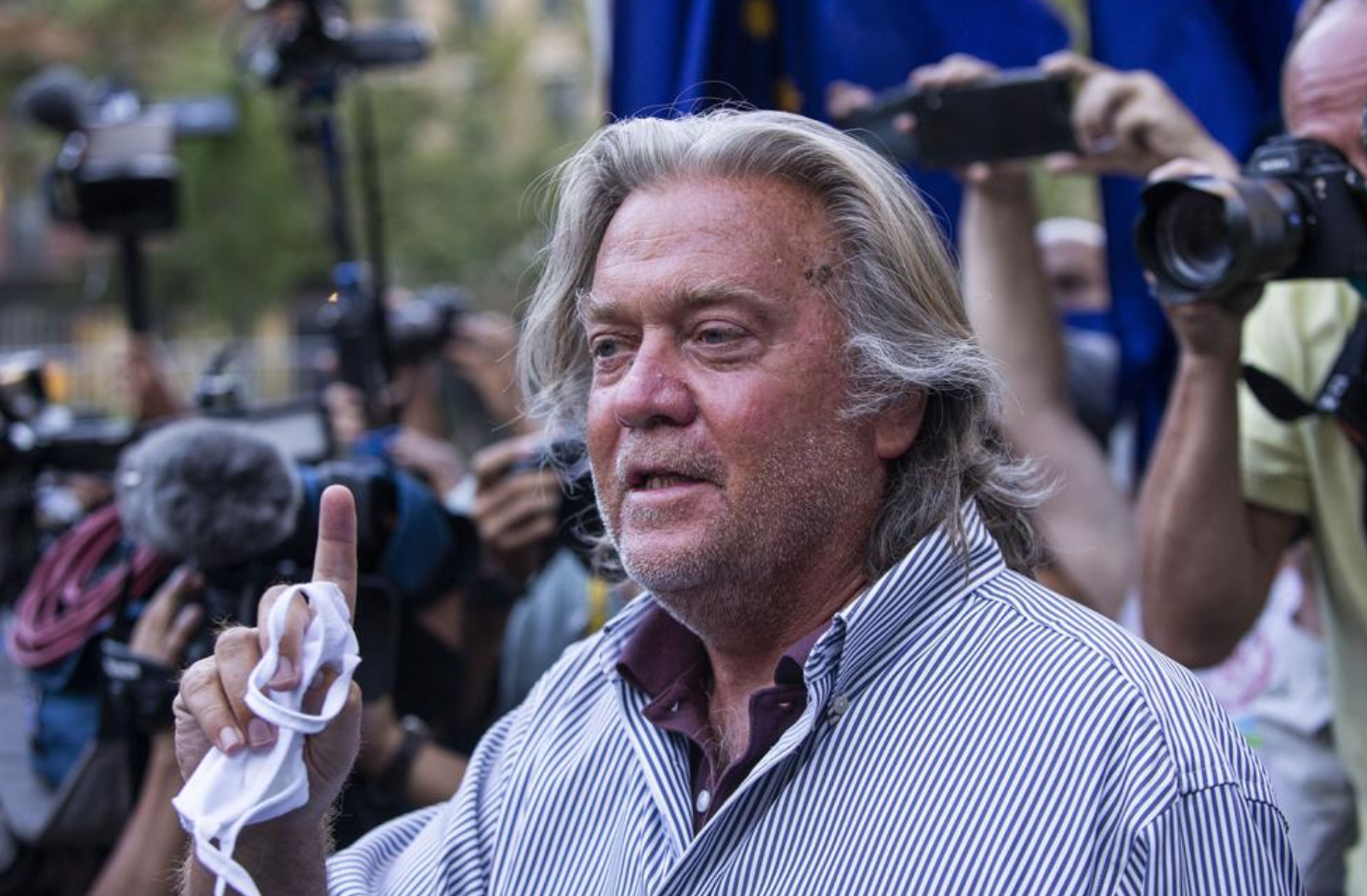 credit: getty
Bannon is trending. Trump advisor Steve Bannon is now willing to testify in front of the January 6 committee, basically because Trump said he could. This is happening just ahead of Bannon's contempt trial for ignoring a subpoena from this same committee.
HOV lane is trending because a woman in San Antonio, TX, got a ticket for driving in the HOV lane alone. She is fighting the ticket because she is pregnant. This is Texas, so she will likely win this fight.
Oprah Winfrey is trending because her dad, Vernon Winfrey, died at the age of 89.


News By The Numbers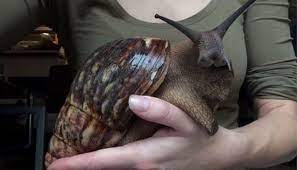 $23 million. That is how much Miami-Dade County in Florida spent over ten years (ending in 2021) to eradicate invasive giant African land snails. They're baaaack.
5.3%. That is how much the 30-year fixed-rate mortgage averaged in the U.S. for the week ending July, down from 5.7% the week before. That is the largest decline since December 2008.
At least $50 million. That is how much El Salvador's 2,301 bitcoins have dropped in value this crypto winter.
67%. That is how many gun owners think the age to buy any kind of gun should be raised to 21, according to a new NPR/Ipsos survey. 8 in 10 want universal background checks.


CD's Are Back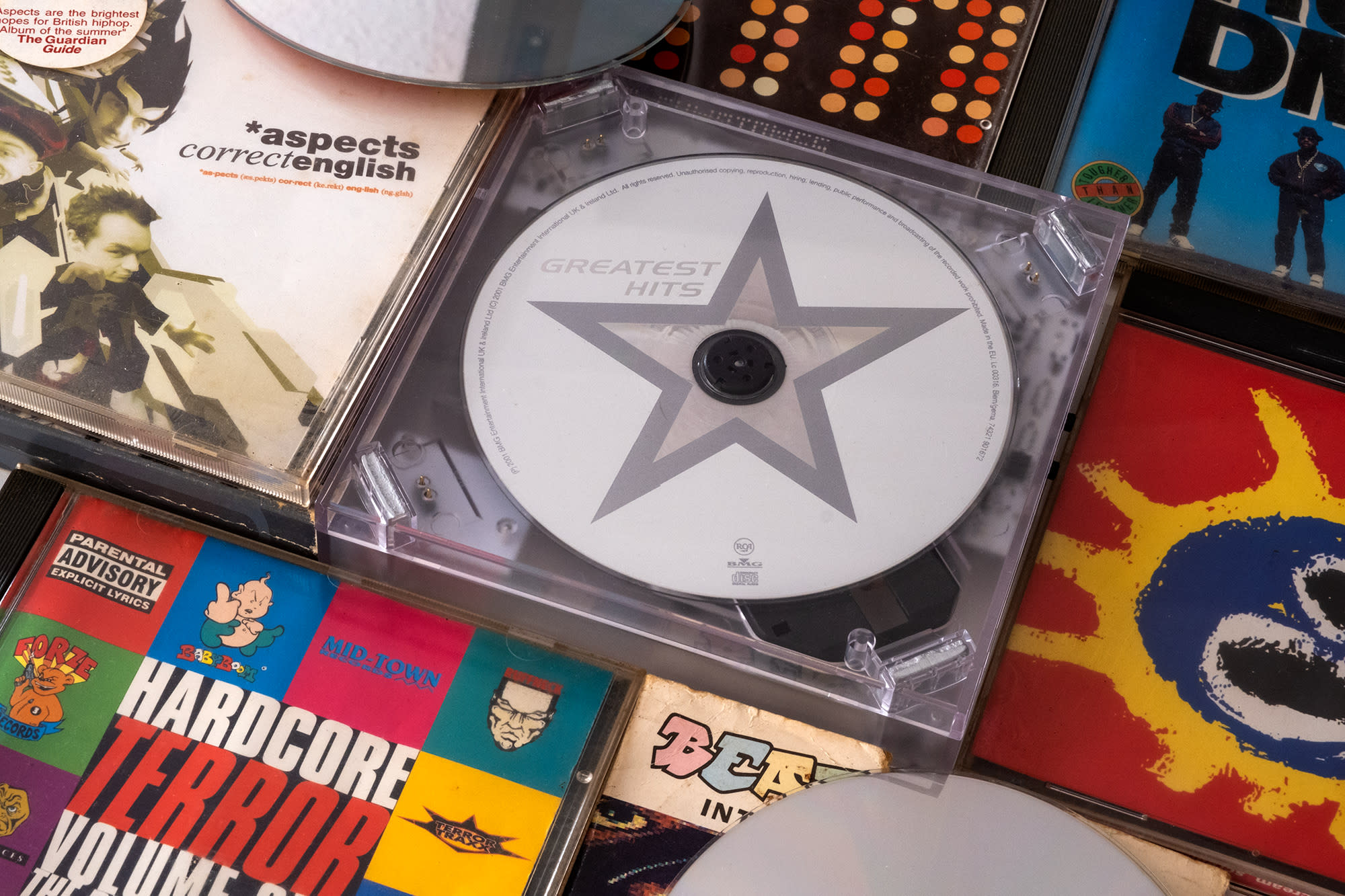 Compact discs are making a compact comeback.
When streaming took over in the 2010s, CDs said goodbye to the days when nearly a billion shipped in the U.S. Digital was fast, cheap, and convenient. You could carry a bajillion different songs in your pocket.
But CDs didn't go anywhere. Similar to the way books will never die, people sometimes want a tangible touchstone for something they love. Digital can't match up to physical CDs when it comes to memorabilia. No one will sign your mp3.
According to Engadget, "the Compact Disc turns 40 this year, and there are already signals the format is primed for a mini-revival. For the first time in 17 years, CD sales actually went up—and by almost 50 percent, according to the RIAA's sales database."
There is still a long way to go for a true comeback, and vinyl remains cooler, but CDs are more accessible for many who long for memories they can touch, see, and smell. Who knows? CDs could be the next big thing. Again.


Share The Love
Become a friend of Morning Invest by sharing this newsletter with someone you love.
When you do, we don't just give you a pat on the back and say, "Well done old sport." We give you actual rewards that'll make everyone jealous.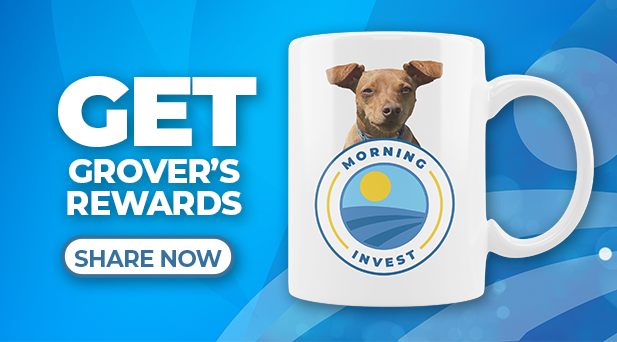 Or copy & paste your referral link to others: