| TOGETHER WITH | |
| --- | --- |

Happy Monday. This just in: the National Park Service in the U.S. is hilarious. Also: wild animals are not your friends. Also: NOPE.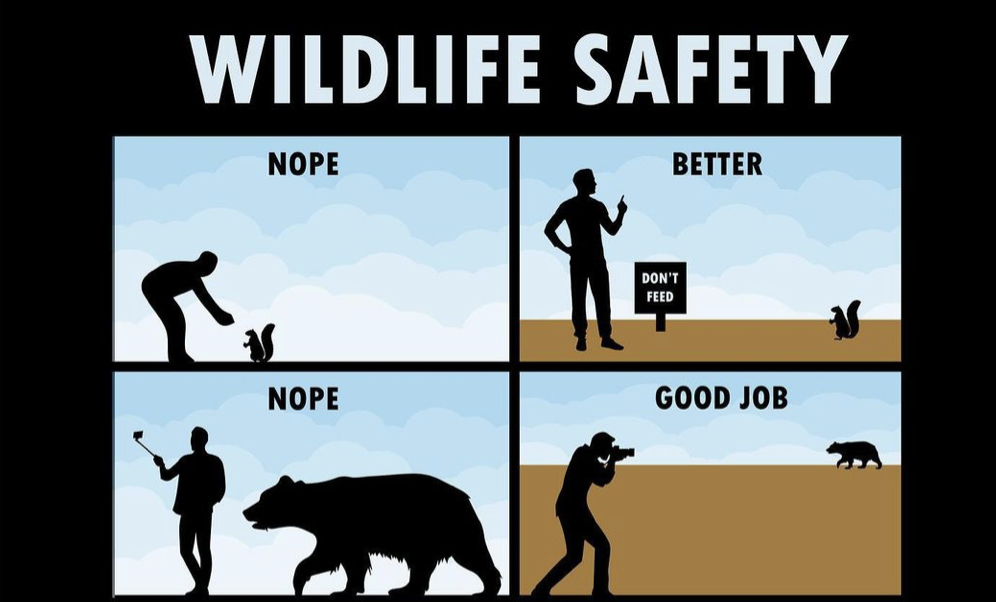 credit: national park service
In Case You Missed It.
🎤 President Biden called Donald Trump a "horrible plague" during The White House Correspondent's Dinner Saturday night. He also poked fun at the press: "A special thanks to the 42% of you who actually applauded. I'm really excited to be here tonight with the only group of Americans with a lower approval rating than I have."
✈️ On Saturday, the Ukrainian military admitted that the "Ghost of Kyiv" was a made-up hoax.
🚀 Russia admits to launching an attack on Kyiv where U.N. Secretary-General António Guterres met with Ukrainian President Zelensky. Guterres met with Putin two days earlier. Zelensky said in an overnight address that the attack was aimed at "humiliating" the UN.
📨 President Zelenskyy has been invited to the G20 summit in November, a summit Putin has said he will attend.
🇦🇫 An explosion at a mosque in Kabul, Afghanistan, killed more than 50 people, according to the head of the mosque. No one has claimed responsibility as of this writing.
🚨 Oklahoma passed copycat vigilante legislation modeled after the abortion ban in Texas. After the governor signs it, which is expected, abortion will be illegal in the state after six weeks (before many know they are pregnant), and anyone involved in an illegal Oklahoma abortion can be sued for at least $10,000. Oklahoma has been a refuge for Texans who need abortions, so that's over now.
Coronavirus Update 😷:
The U.S. might want to stop putting all its antiviral eggs in Pfizer's Paxlovid basket. No one is sure how often or why, but Covid relapses have been happening after Paxlovid treatment. Figuring it out is a new priority for researchers. Because yikes.
South Africa thinks it might be looking at the start of a fifth wave of Covid. There has not been a notable increase in hospitalizations or deaths. (Yet.)


| | | | |
| --- | --- | --- | --- |
| | Bitcoin | $38,989.78 | |
| | | | |
| --- | --- | --- | --- |
| | Ethereum | $2,857.25 | |
| | | | |
| --- | --- | --- | --- |
| | Cardano | $0.7903 | |
| | | | |
| --- | --- | --- | --- |
| | Dow | 32,977.21 | |
| | | | |
| --- | --- | --- | --- |
| | S&P | 4,131.93 | |
| | | | |
| --- | --- | --- | --- |
| | Nasdaq | 12,334.64 | |
*Stock data as of market close, cryptocurrency data as of 5:00am ET. .


The Lead: Covid's Lasting Effects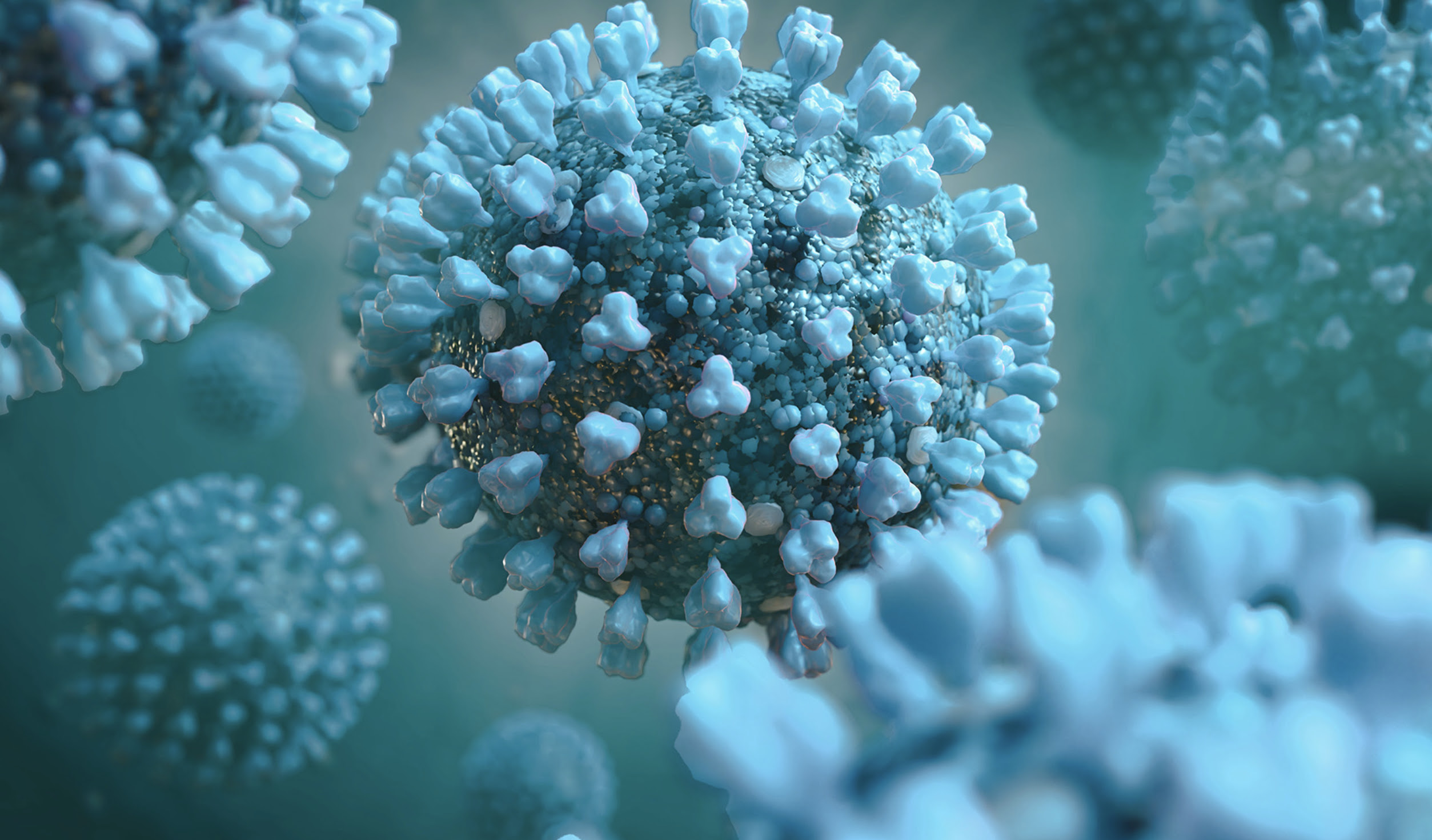 credit: getty
New evidence shows that Covid leaves a lasting mark. Even when you didn't know you had it.
The CDC says that 60% of the U.S. has gotten Covid, almost 200 million people. (75% of those are children.) Yet only 80.8 million of those cases are official as of April 26. This means many people aren't reporting it, and many more don't know they ever had it.
These asymptomatic, healthy people might feel like they're in the clear, but research found that a year after catching Covid—even asymptomatic or mild Covid—the remnants of the disease increase a person's risk for heart complications. And that goes for everyone, including the otherwise healthy.
Ziyad Al-Aly, director of the Clinical Epidemiology Center and chief of Research and Education Service at Veterans Affairs St. Louis Health Care System, led the study. He said researchers "found evidence of an increased risk of stroke, of blood clots in the legs and the lungs, and of heart failure and heart attacks. The increased risk of a broad spectrum of heart problems was evident."
Looks like Covid will always have our hearts. Maybe the U.S. should get some health care services to help deal with it.


So Much For Campaign Promises
credit: giphy
President Biden is testing out his clemency powers for the first time.
Last week, Biden pardoned three people and commuted sentences for 75 people serving long sentences for non-violent drug offenses. Some say this is great. Others say this doesn't go far enough.
"It's great that 78 people received clemency in some form today, but it fades into the background of 18,000 petitions pending on the President's desk," said Ames Grawert, senior counsel at the Brennan Center for Justice at NYU Law School. "The President needs to come up with a system for ensuring that those thousands of petitions receive a careful and thorough review and the attention they deserve. It's not clear to me that the current process is up to the task."
President Biden campaigned on promises to tackle the racial disparities and other issues rampant in the U.S. system of mass incarceration. Though this is a sweeping problem, Biden bears much of the responsibility as the author of the 1994 crime bill when he was a senator.
Biden is walking the same line all Democrats are right now. He made those campaign promises, but he doesn't want to look like he's soft on crime. He's got that tough-on-crime '94 bill in his pocket, but waving that around too much leads to headlines about how it disproportionately impacted people of color and led to an increase in mass incarceration.
Will Biden continue to use his clemency powers for good? Or will he hide them away and let more people rot in the criminal injustice system?


Live better, outside.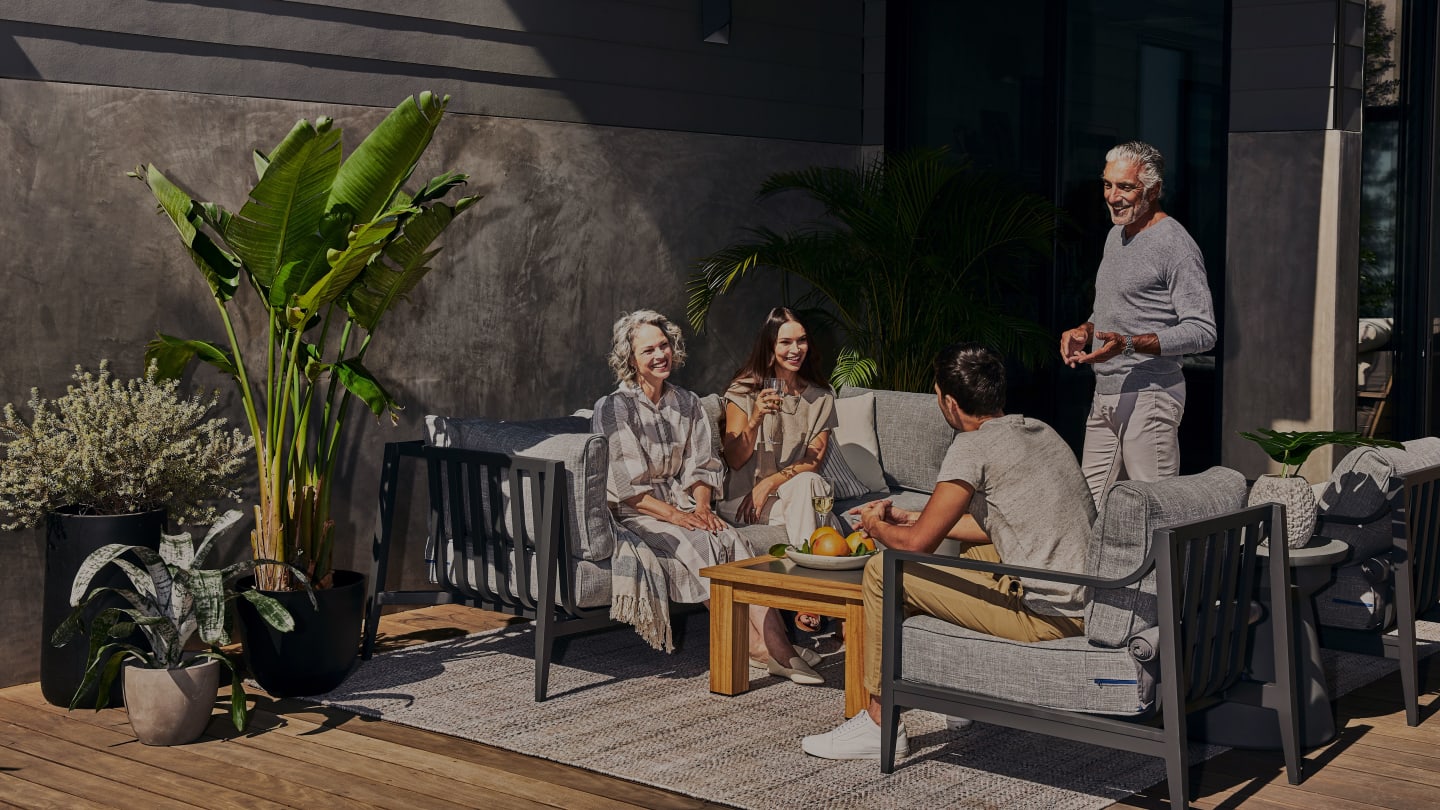 93% of your life is spent indoors. But so many of our favorite moments are outdoors. The fresh air. The feeling of peace. Since warmer weather is almost here, let's make the most of it, with Outer– the NEW outdoor furniture company with purposely designed furniture to get you outdoors more.
The world's most comfortable, durable, innovative, and sustainable outdoor furniture.

Outer manufactures all their innovative and sustainable materials themselves – giving you industry-leading products at industry best prices.

The truth is, you can go see staged outdoor furniture any day of the week and spend a ton of money on something that is likely to fall apart after one year in the elements. Or you can choose Outer.
See the difference at Liveouter.com/invest. Plus, for a limited time, get $300 off and FREE shipping.


No Mow May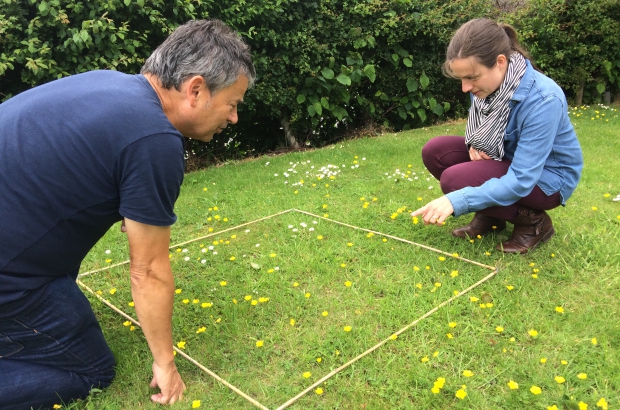 credit: nomowway.org.uk
Put your lawnmower away for May!
Plantlife, a British conservation charity, is urging everyone in the UK to participate in No Mow May. The organization wants people to let their grass grow because "plants need pollinators and pollinators need plants."
According to Plantlife, a "radical shift in attitudes towards lawn management is underway" in the UK. Last year, a whopping 78.8% of participants in Plantlife's annual survey did not mow for a month, as opposed to just 33.6% in 2019.
Not only do participants get to help nature and put off mowing for a month (and continue with less mowing throughout the summer), they also get to see beautiful things. Last year, gardeners recorded over 250 wild plant species, including wild strawberries, orchids, and rare flowers with awesome names like snakeshead fritillary.
People outside the UK can participate in this too, of course. I'm already practicing my excuses to the neighbors.
"Well, Martha, do YOU want to kill a snakeshead fritillary? I don't think so."


My Telescope Was Out Of Alignment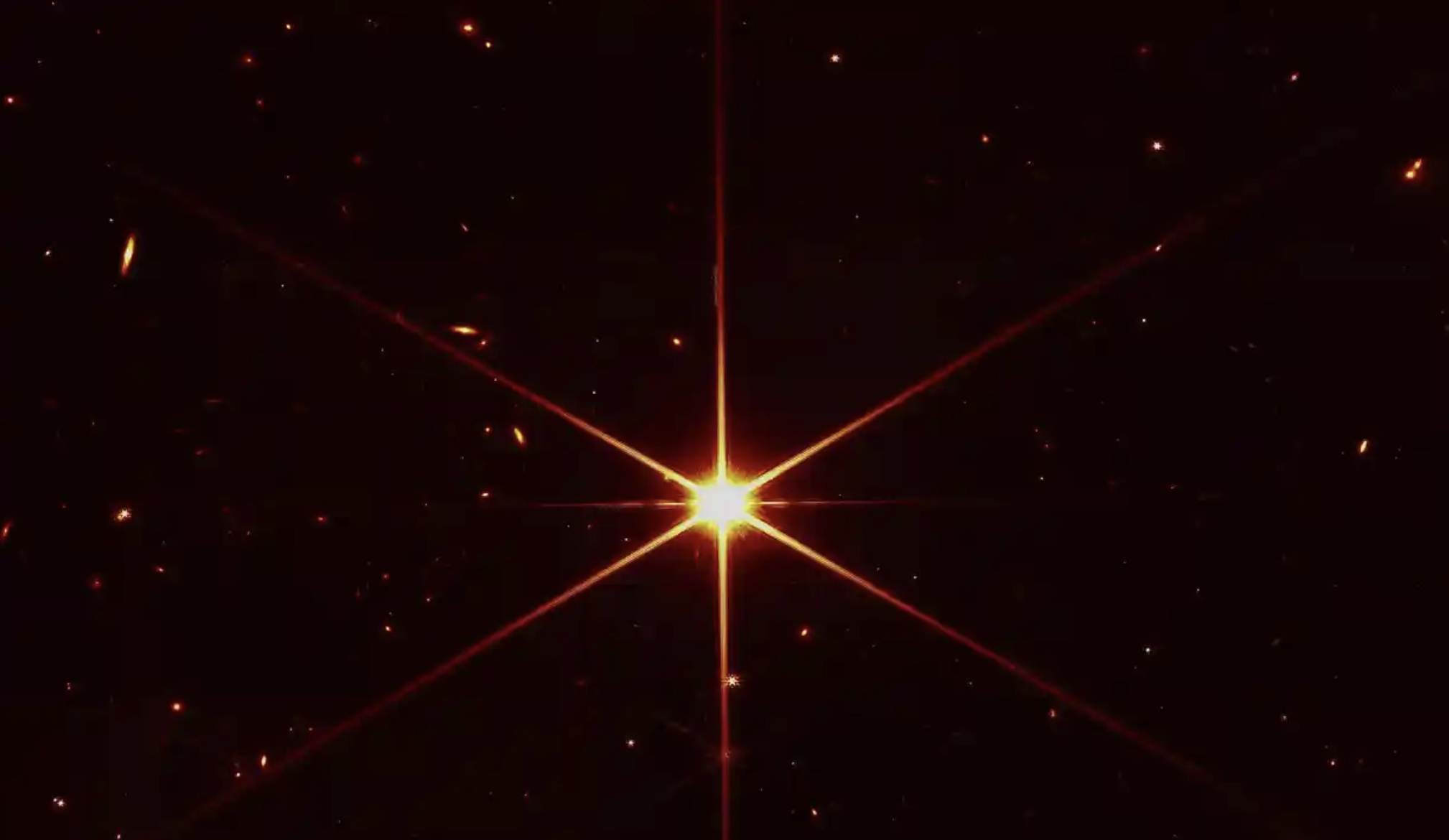 credit: nasa
We're back, with our regularly scheduled James Webb Telescope SQUEEEEE!
Here it is, straight from NASA: "Alignment of NASA's James Webb Space Telescope is now complete."
That's one more huge check on the list of a billion things the telescope needs to do (aka the list of things that could go wrong) before the most powerful telescope ever launched into space can do its thing.
Now that alignment is done, the telescope shifts to its final stage, science instrument commissioning. That's expected to take about two months, so June is still the target date for the telescope to change the world.
It's already doing that for some. "These images have profoundly changed the way I see the universe," Scott Acton, Webb wavefront sensing and controls scientist at Ball Aerospace, said in the NASA statement. "We are surrounded by a symphony of creation; there are galaxies everywhere! It is my hope that everyone in the world can see them."
SQUEEEEE!!!!


News By The Numbers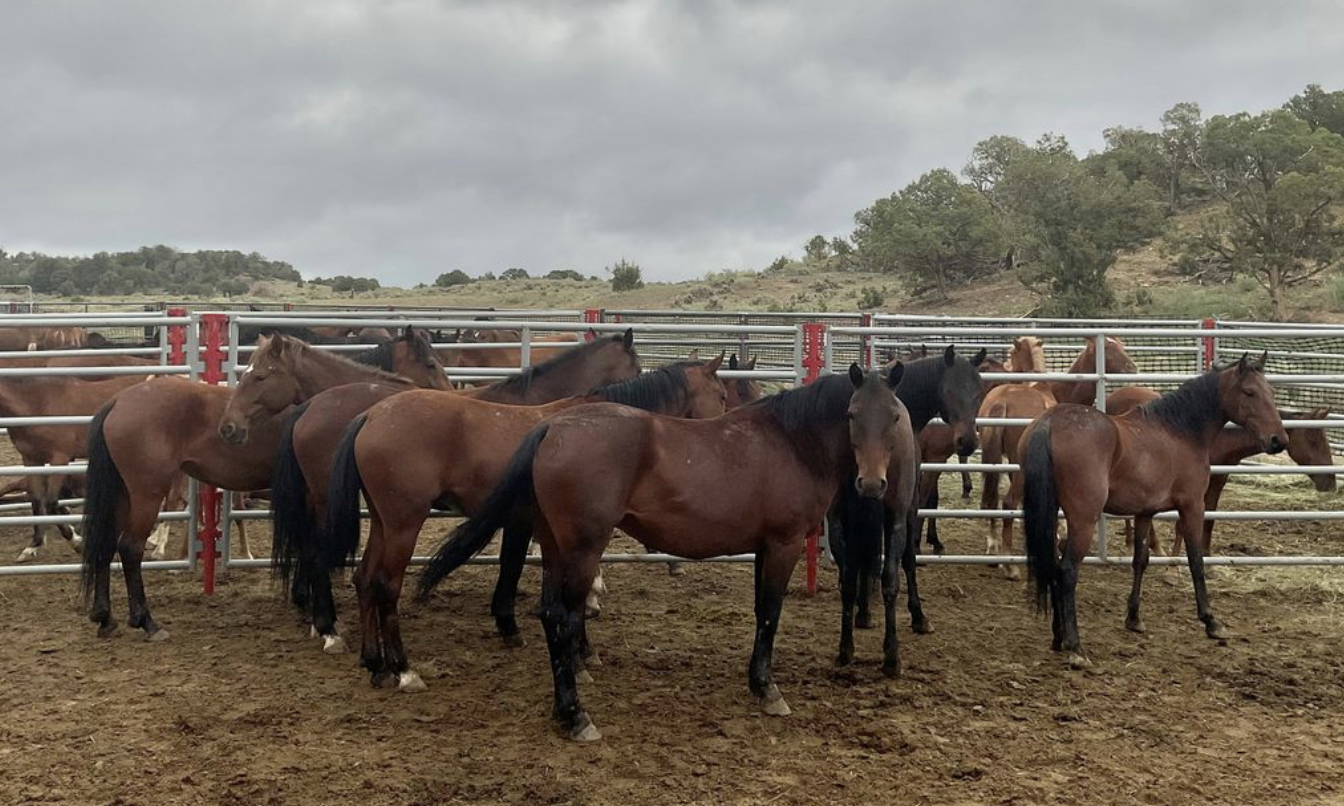 85. That is how many wild horses "an unknown yet highly contagious" disease killed in Colorado.
222 million metric tons. That is how much the new U.S. ban on incandescent bulbs is projected to cut carbon emissions over the next 30 years. CFLs, LEDs, and other bulbs that produce more than 45 lumens per watt will be the only lights for sale in the U.S. by next year.
More than 6,000. That is how many people have been arrested in El Salvador as part of President Bukele's crackdown on gang violence in the country. Many are concerned about human rights violations, and that number is a big reason why.


What's Trending?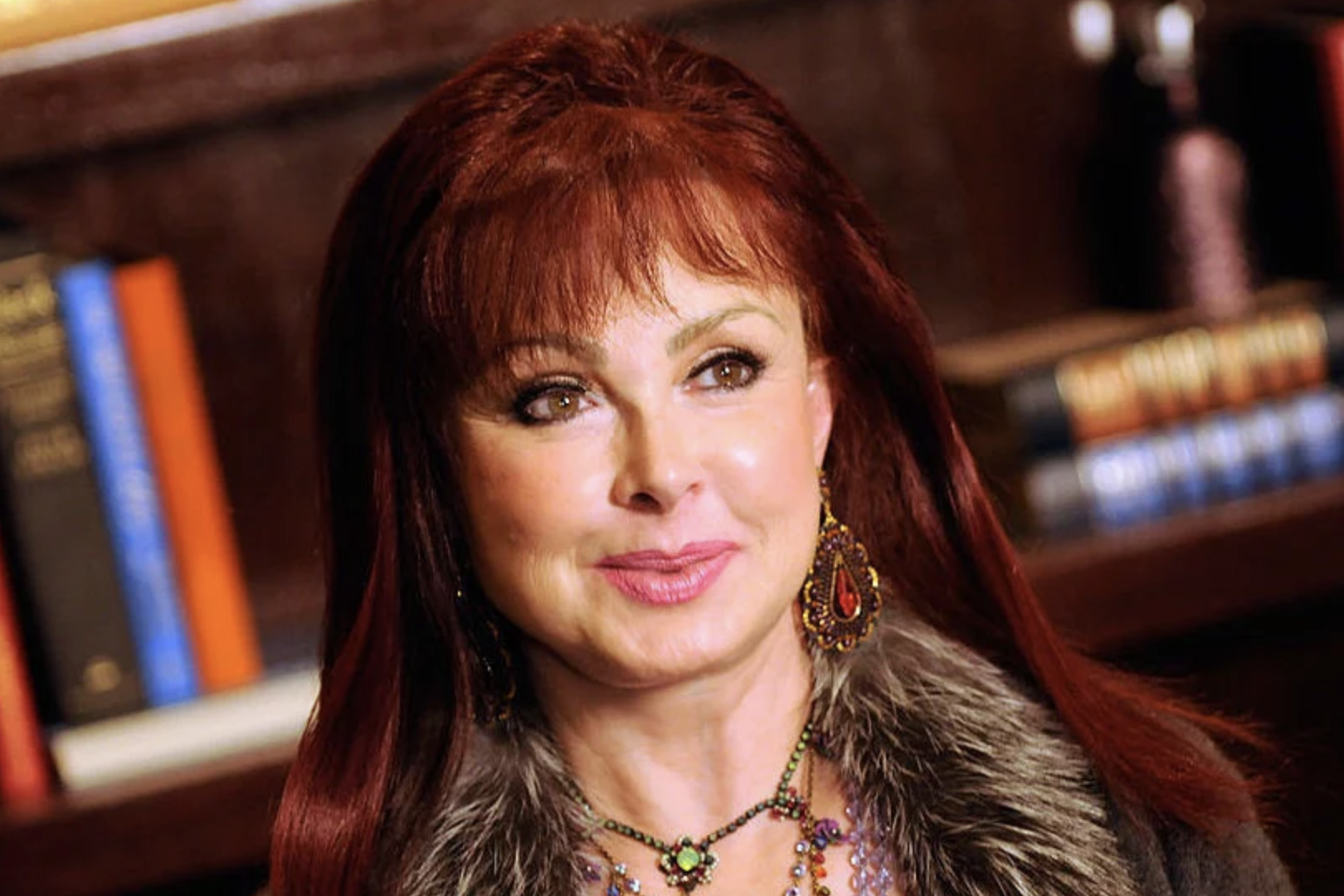 Naomi Judd is trending. The U.S. country music star died at age 76.
Eid Al-Fitr and Eid Mubarak are trending because Muslims around the world are celebrating the festival marking the end of Ramadan.
That '90s Show is trending because the cast of 'That '70s Show' is reuniting for a new series on Netflix that exists to make me feel old.


Share The Love
Become a friend of Morning Invest by sharing this newsletter with someone you love.
When you do, we don't just give you a pat on the back and say, "Well done old sport." We give you actual rewards that'll make everyone jealous.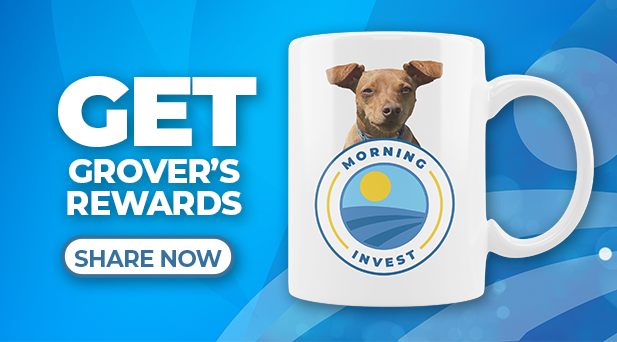 Or copy & paste your referral link to others: