| TOGETHER WITH | |
| --- | --- |
Happy Friday. Anything interesting happen since we emailed you yesterday? As a matter of fact, yes… credit: @vincelavecchia
People in Washington thought that they were seeing a meteor shower but the National Weather Service says it was actually debris from a SpaceX rocket launch.
Pepsi released a marshmallow-flavored soda in a Peeps-decorated can, just in time for Easter. Sounds healthy.
A political candidate in India is promising voters an iPhone, a car, a helicopter, a boat, a robot, and a trip to the moon if he is elected. Now those are some campaign promises!
A man in North Carolina is miraculously recovering from being bitten by his pet green mamba snake. Those are known to be one of the most poisonous snakes in the world and should not be kept as pets. Didn't this idiot see "Kill Bill"!?
Vacationers at a ski cabin in Tennessee caught a black bear relaxing in the hot tub.
A preservative used in Pop-Tarts and Cheez-Its may harm your immune system, according to one study. Just in case you were under the assumption that these foods are good for you.
Coronavirus Update:
Total confirmed cases as of 6:15 p.m. ET on Thursday: 30,061,223 — Total deaths: 546,058— Total tests: 385,820,362
CONFORMING LOAN

Program

Rate

Change

APR

Change

30 year
2.96

%

0.08%

3.02%

0.09%

15 year
2.25

%

0.08%

2.35

%

0.09%
The Lead: Biden Faces Reporters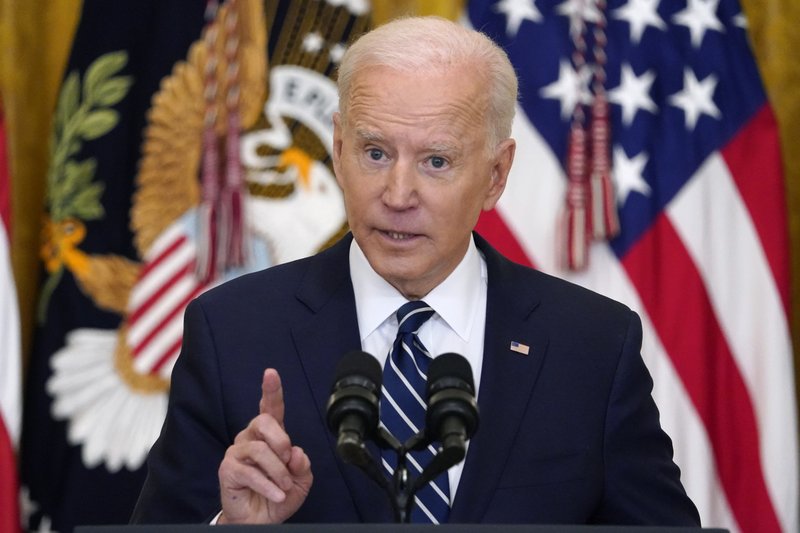 credit: ap
President Biden held his first press conference as President on Thursday. He was pushed on the Southern border crisis as thousands of children are currently packed into detention centers. The question annoyed him as the reporter phrased it: "Is that acceptable to you?"
He responded: "That's a serious question, right? Is it acceptable to me? Come on! That's why we're going to be moving 1,000 of those kids out quickly. That is totally unacceptable."
The President was also asked about gun control in response to two mass shootings in the last two weeks. He acknowledged that Republicans are likely to shut down any law he proposes and left the door open to going around them.
"We're going to get a lot done and if we have to, if there is complete lockdown and chaos as a consequence of the filibuster, then we'll have to go beyond what I'm talking about," he said.
Translation: We can do this the easy way or we can do this the hard way…
The Suez Canal Three Point Turn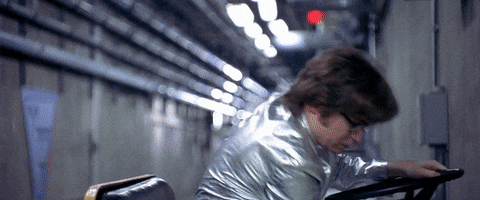 credit: giphy
Someone thought to make a website to track the container ship that is stuck in the Suez Canal. Bookmark https://istheshipstillstuck.com if you are worried about global trade.
And we all should be. The stuck ship is blocking traffic through one of the world's busiest trade routes. By some estimates, 10% of world trade flow must pass through there, much of it oil and gas headed for the Middle East and Europe. Oil prices are rising due to this delay. Experts say it could take weeks to dislodge the ship.
This is not the only container ship in trouble. The world's largest toilet paper company, Suzano SA, has said that it is having a hard time finding container ships to export wood pulp. This could cause another toilet paper shortage like the one experienced globally one year ago. Might be time to reconsider that bidet idea, huh? Europeans might be on to something.
Sponsor: Stamps.com
Can you think of anything worse than waiting in line at The Post Office during a pandemic? That sounds awful.
Enter Stamps.com which brings the Post Office, and now UPS shipping, right to your computer. That way you don't have to leave the house!
Mail and ship anything from the convenience of your home or office.
With Stamps.com, anything you can do at the Post Office you can do with just a few clicks. Plus Stamps.com saves you money with deep discounts that you can't even get at the Post Office!
With Stamps.com, you get 5 cents off every first-class stamp and up to 40% off Priority Mail, and up to 62% off UPS shipping rates.
Try it now and get a FREE digital scale
with our promo code: INVEST. There's NO risk. With my promo code, INVEST, you get a special offer that includes a 4-week trial PLUS free postage and a digital scale. No long-term commitments or contracts.
Just go to Stamps.com, click on the Microphone at the TOP of the homepage, and type in INVEST.
Georgia Makes It Official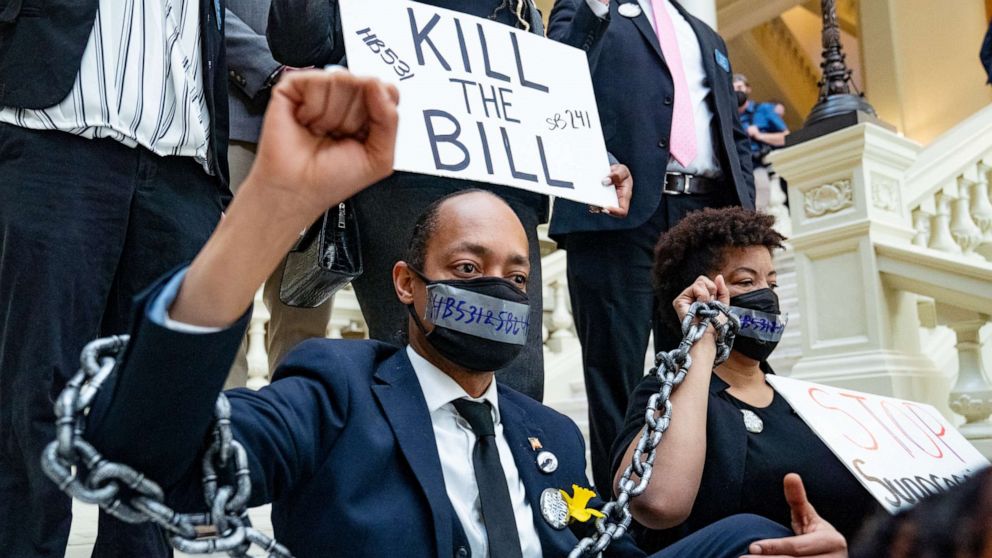 credit: getty
Georgia Governor Brian Kemp signed into a law a bill about voting that would limit the use of drop boxes, place new ID requirements on voting registration, and make it illegal for voting groups to hand out food and water to people in voting lines.
While he signed this controversial bill into law, state Representative Park Cannon was arrested for knocking on his door to ask him questions about the bill and ask him to sign the bill in public, rather than behind closed doors. She was charged with felony obstruction of law enforcement and a misdemeanor of preventing or disrupting General Assembly sessions.
Lawyers with the NAACP said that they intend to get Representative Cannon cleared of all charges and notable state politicians have spoken out about her arrest including Stacey Abrams and Raphael Warnock.
We invite you to watch the video. She patiently knocked on the Governor's door. Officers ask her not to do that but she knocks again anyway. She is a fellow elected official knocking on a coworker's door. Is this a crime?
News By The Numbers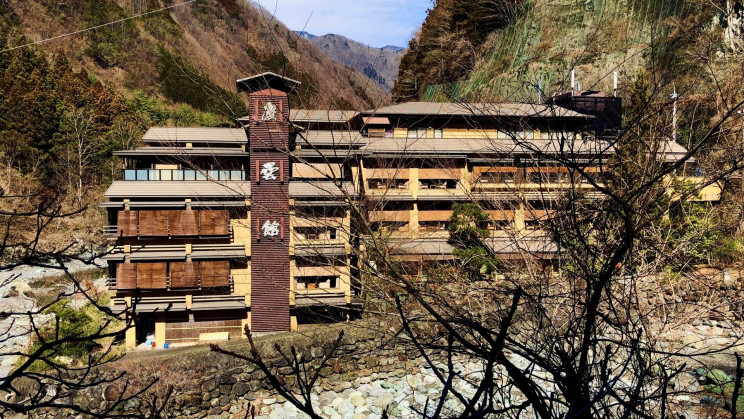 credit: Wikimedia
1,300 years. That is the age of the world's oldest hotel, the Nishiyama Onsen Keiunkan hotel in Japan. It has been run by the same family for 52 generations.
684,000. That is how many people filed for unemployment last week, down from 781,000 the week before. This is the lowest unemployment rate seen since the pandemic began and economists are calling this a good sign of recovery.
4. That is how many people in Oregon are being monitored for possible infection with Ebola. All of them had traveled to nations that are currently experiencing outbreaks.
316,000. That is how many bald eagles have been counted in the lower 48 states, according to the US Fish and Wildlife Service. The national symbol was once on the brink of extinction with a population of fewer than 500 in the 1960s but they have now quadrupled their ranks.
Cat Scratch Fever
credit: giphy
A new study links cat scratch bacteria with schizophrenia and schizophrenia disorder.
It's not your kitty's fault though. Cat scratch bacteria, or Bartonella bacteria, can get into human bloodstreams and has been linked to mental illness and weakened immunity. Often, these effects are short-lived but not always. In some cases, antibiotics are needed to treat the resulting schizophrenia.
Cats get a bad wrap for carrying this bacteria but dogs and fleas can carry it too and pet ownership did not seem to increase the risk of human infection so don't blame the messenger.
Getting Some Fresh Air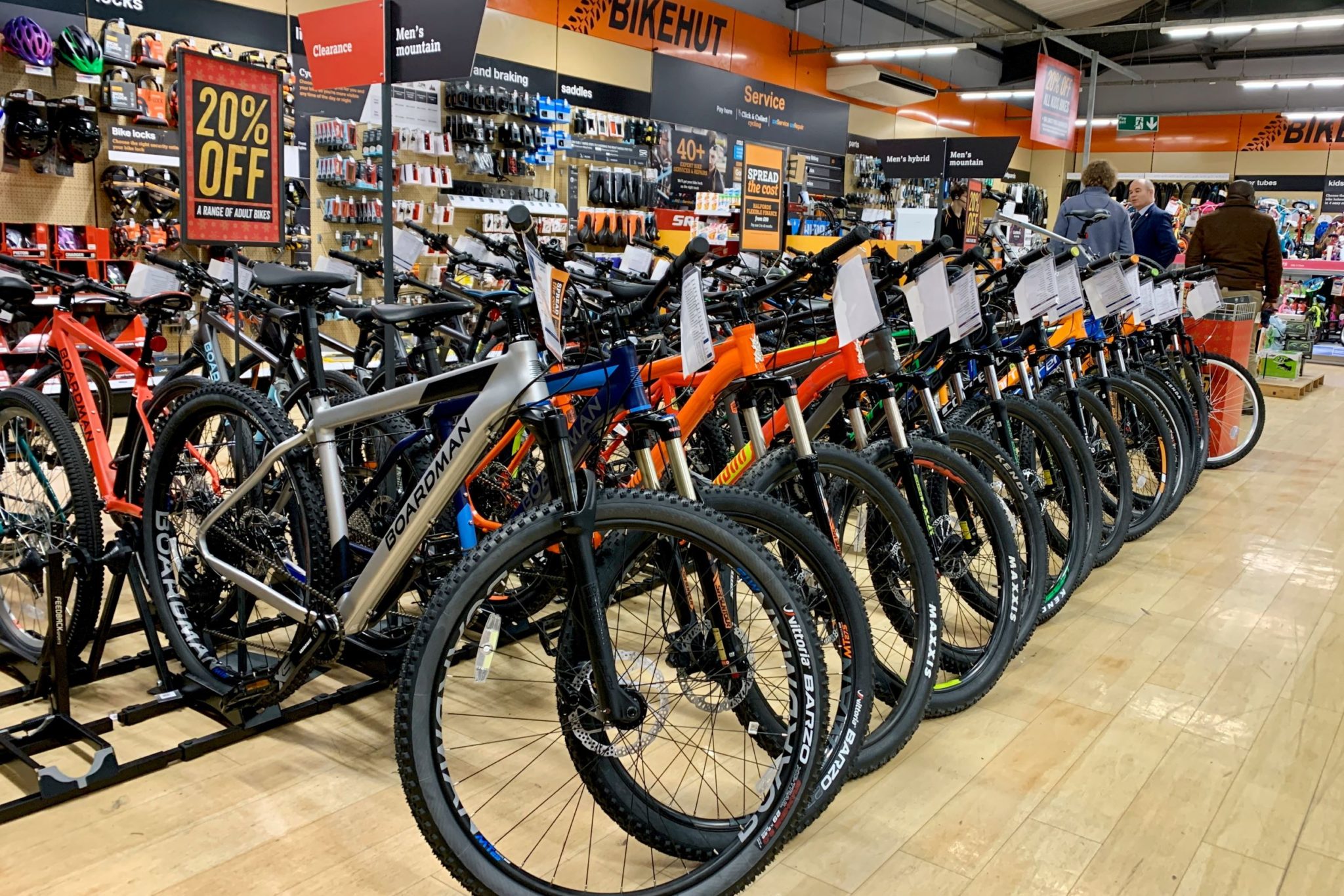 credit: bike europe
People who were not outdoorsy have changed their stripes due to the pandemic and outdoor gear companies are hoping the change is permanent.
Sales of bicycles jumped 65% last year in the U.S. Electric bike sales jumped 145%, causing shortages everywhere. Sales of golf equipment was up 10% and camping gear 40% compared to the same time last year. Same story with boats, fitness trackers, and navigation gear.
It's as if some people just discovered that they can recreate outdoors since they could not recreate inside. Mother Nature has been waiting for us all! Don't forget to pick up after yourself when you #OptOutside!
Today's Live Show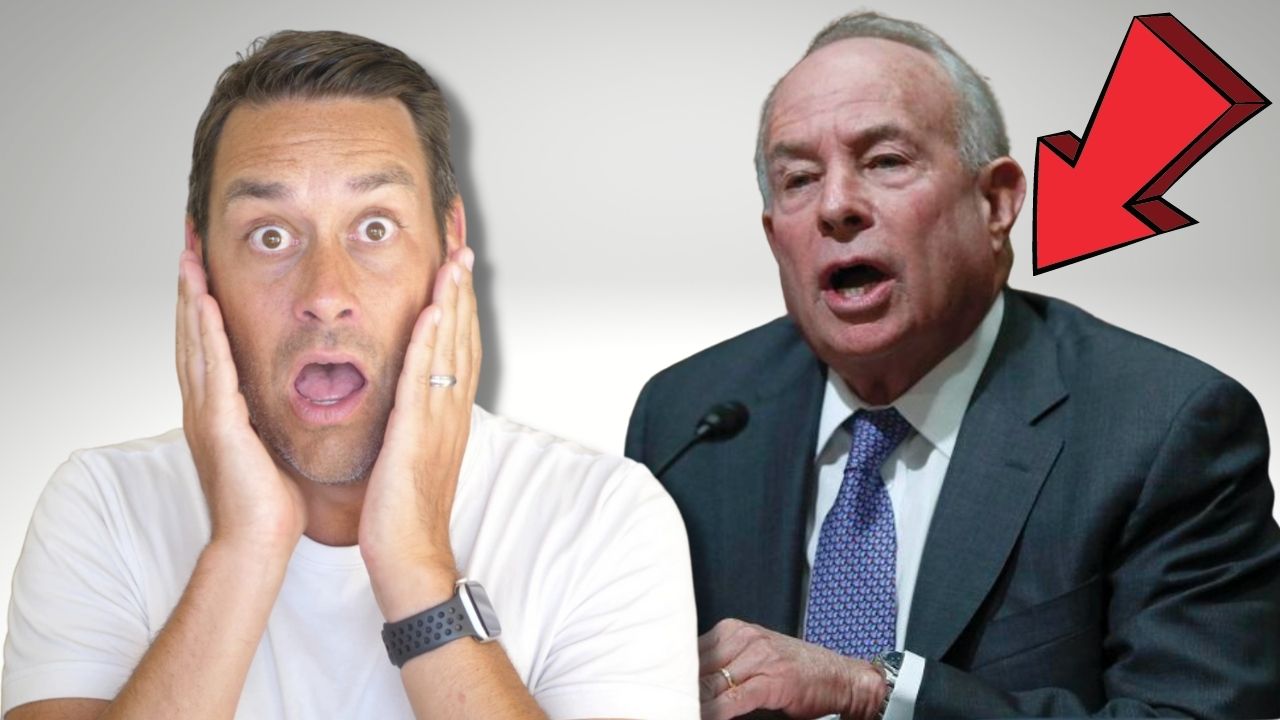 SHOCK! STIMULUS CHECKS BEING BLOCKED BY TRUMP APPOINTEES
Join us on today's live morning show. If you're an SSA recipient and you're wondering why you haven't received your stimulus check you're not alone. We'll also analyze Biden's first press conference answering questions on the border crisis, filibuster, and next round of stimulus. Click here to RSVP and I'll see you at 9 AM Eastern.
Share The Love
Become a friend of Morning Invest by sharing this newsletter with someone you love.
When you do give you actual rewards that'll make everyone jealous.